Top 7 Myths About CBD Debunked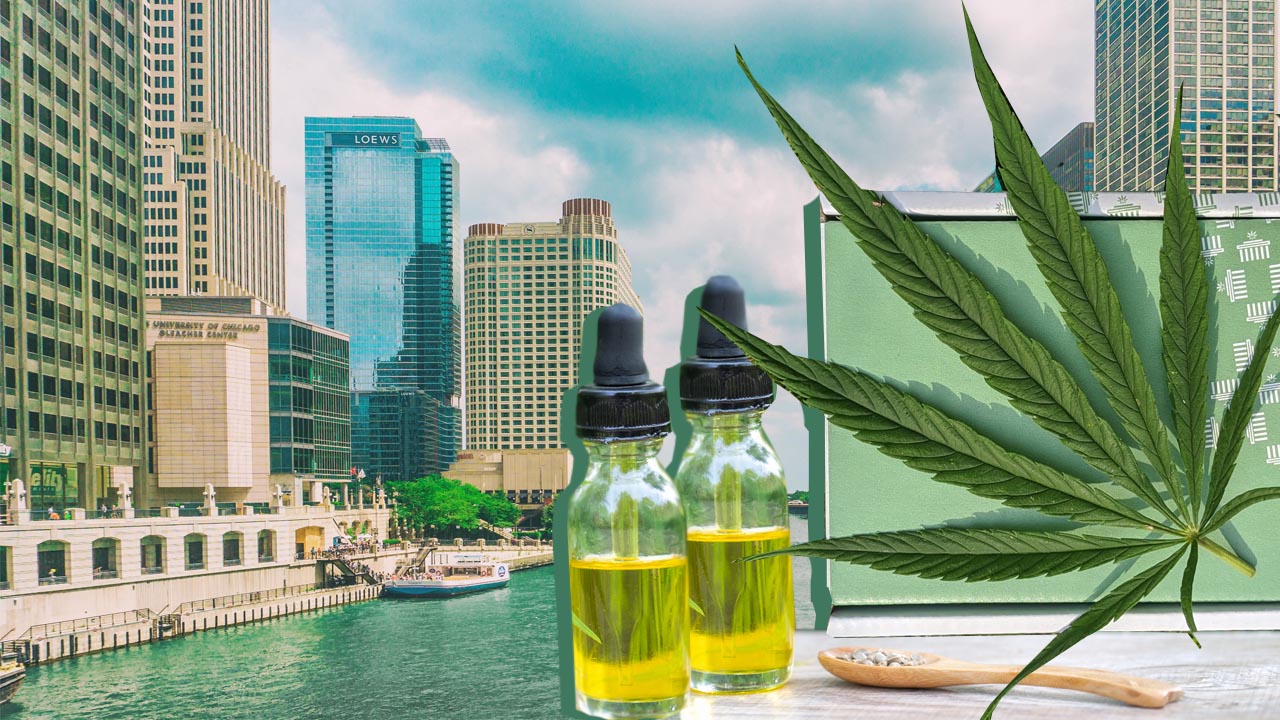 Scientists have shown interest in the medicinal application of the cannabinoids since 1940, but due to cannabis prohibition, decades passed before CBD was available to the public. Because of CBD's close relationship to THC, the cannabinoid that delivers a high, there has been a plethora of misinformation and myths regarding CBD.
Many of the misconceptions around CBD are due to prohibition but also because of the free flow of information online. CBD companies have degraded the trust of the public by making ridiculous and false medical claims.
In this article, we are going to clear up 7 of the top CBD oil misconceptions. Providing a reliable source of information to our readers is our number one priority. Being educated about CBD is crucial in this new and unregulated market.
#1 CBD Myth: All CBD is the Same
Fact: While CBD is a chemical compound derived from cannabis containing 21 carbon, 30 hydrogen, and 2 oxygen atoms, the process, quality, and type of products are far from the same.
CBD is extracted from the plant and activated through a process called decarboxylation. The methods used by manufacturing facilities require heat and pressure applied to the plant matter. Using CO2 to extract the CBD is the industry standard because it is the safest, cleanest, and most efficient method. Some companies use ethanol to extract CBD, when done incorrectly, the CBD could contain harmful chemicals.
During the manufacturing process, different types of CBD extract can be created. Below are the 3 main types of CBD:
Full-Spectrum – an extract containing all the cannabinoids and terpenes from the original hemp plant. Full-spectrum CBD products contain small amounts of THC.
Broad-Spectrum – also contains an array of cannabinoids and terpenes but without any THC.
Isolate – CBD is completely separated from the plant, with no other cannabinoids or other plant compounds.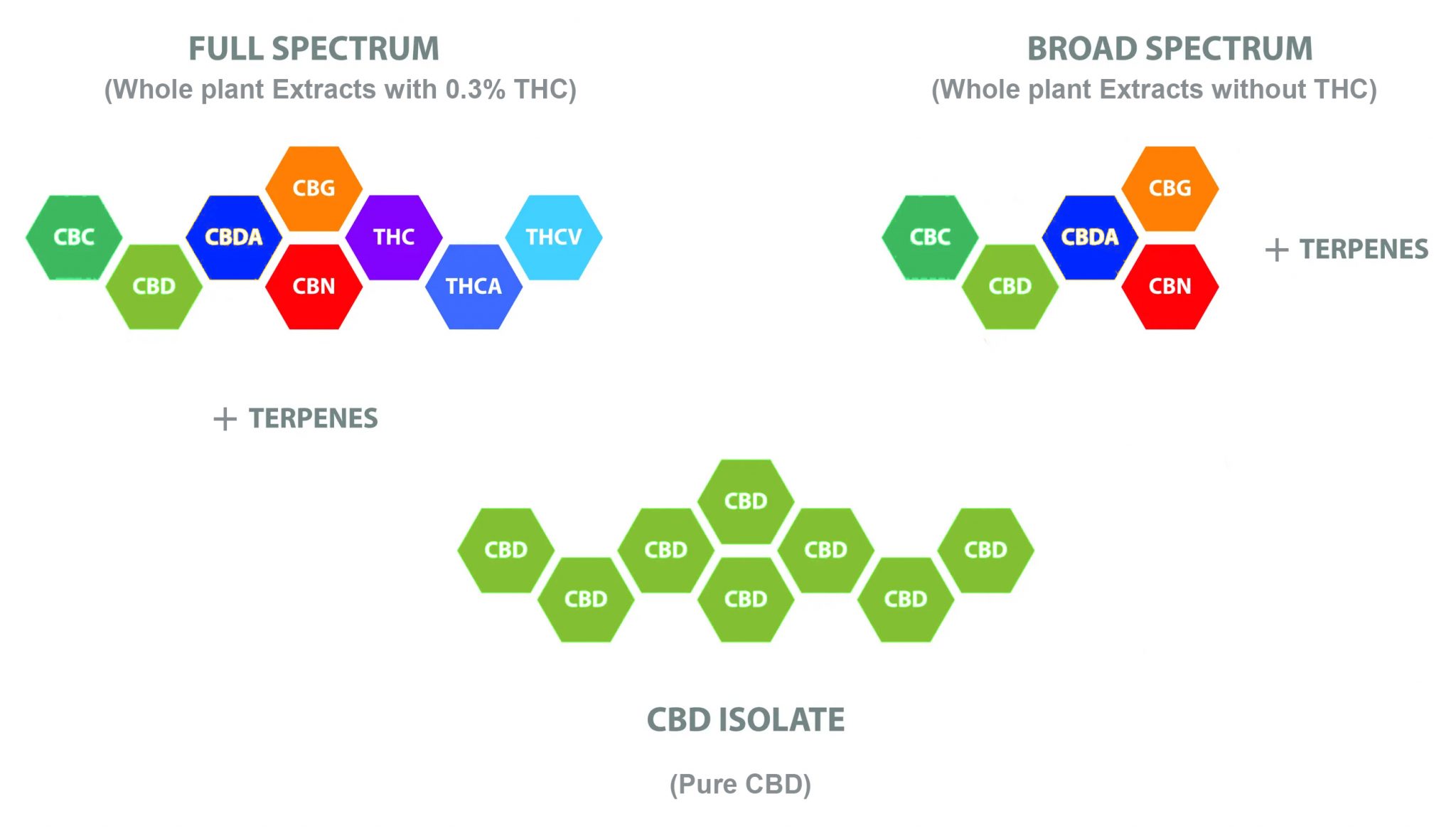 #2 CBD Myth: CBD oil, Hemp Oil, and Marijuana are all the Same
Fact: The 2018 Farm Bill categorizes hemp as cannabis containing 0.3% THC or less. Marijuana is any product derived from cannabis with a THC potency level above 0.3%.
Hemp oil or hemp seed oil doesn't contain any CBD or THC. Hemp seeds are packed with vitamins and nutrients but don't contain any cannabinoids.
CBD oil contains one of the types of CBD above plus carrier oil. Some companies add terpenes, flavoring, vitamins, or other additives to increase the quality of the product.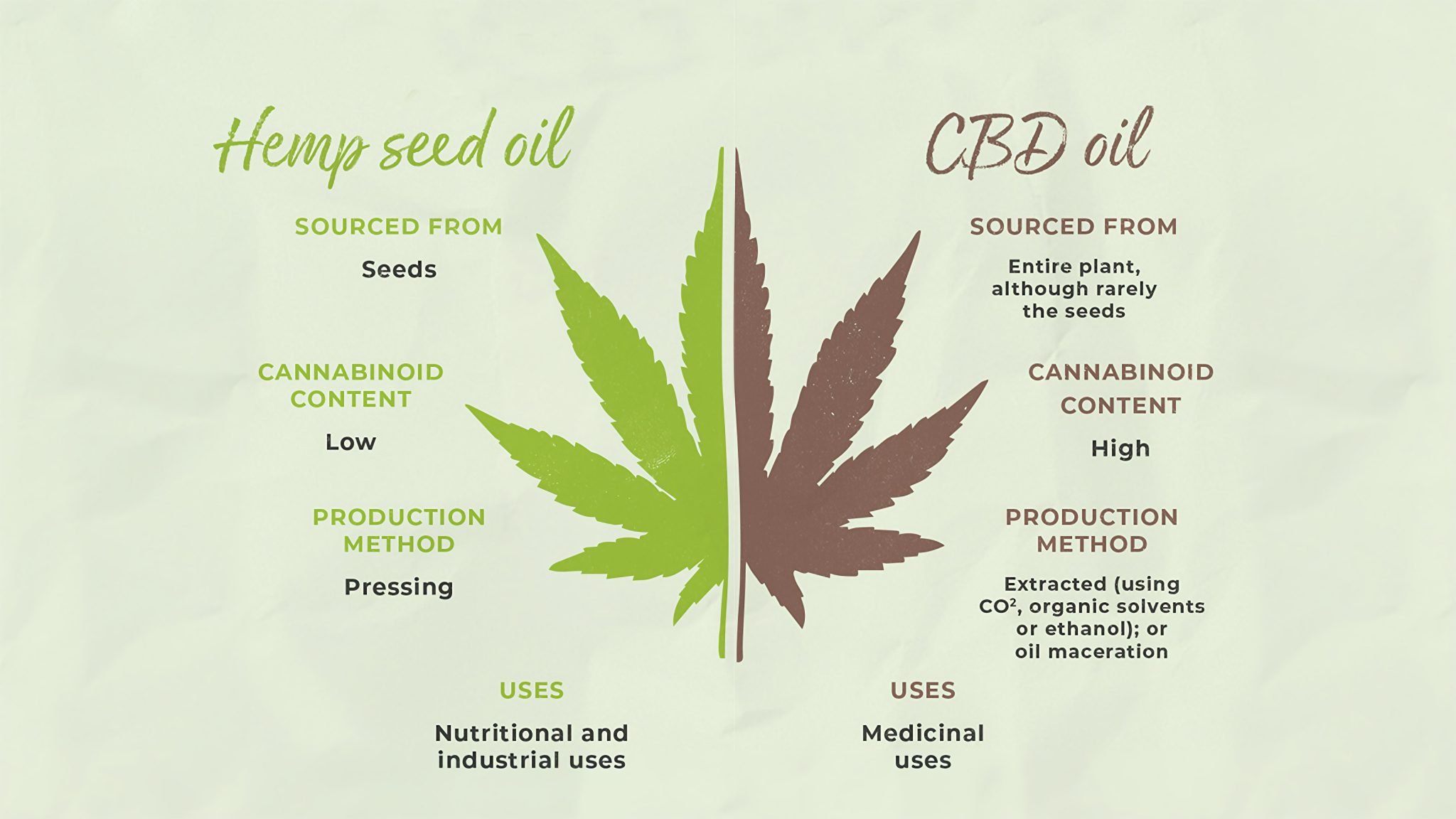 Fact: According to the World Health Organization "in humans, CBD exhibits no effects indicative of any abuse or dependence potential. To date, there is no evidence of public health-related problems associated with the use of pure CBD."
#4 CBD Myth: The Bigger the Dose, the Better
Fact: We don't have sufficient data to determine if this claim is true or not. For all types of CBD, the bigger the dose the better claim doesn't seem to be true.
Cannabis experts believe that CBD alone (isolate) has a bell-shaped dose-response. Meaning that taking too little or too much CBD will lower the potential for benefits.
In 2015 cannabis researchers in Jerusalem found this was the case in treating inflamed rat paws. The isolate CBD extract did reduce the irritation in the rats, but the results were decreased at low and high doses. A full plant extract containing multiple cannabinoids, including THC, performed better as the dose increased.
The verdict is still out concerning many variables including human application, other potential medicinal benefits, and broad-spectrum extracts.
#5 CBD Myth: There's No Scientific Proof That CBD Works For Any Health Conditions
Fact: Numerous scientific, peer-reviewed studies produced encouraging results for a wide variety of medical conditions in both human and animal models. The problem is that we don't have sufficient sample sizes.
In 2018, the FDA approved the drug called Epidiolex. The drug's active ingredient is CBD. The FDA requires rigorous trials and evidence to approve new drugs.
Of all the myths surrounding CBD, this one is the most complicated. Research regarding CBD has been suppressed by cannabis prohibition and CBD companies aren't supposed to make medical claims. Just because we don't have the thousands of human test results required for the FDA's approval doesn't mean that there isn't any proof that CBD works.
#6 CBD Myth: CBD Does Not Have Side Effects
Fact: For most people this is true, however, CBD users have reported side effects.
There are reports that 'though it's often well-tolerated, CBD can cause side effects, such as dry mouth diarrhea, reduced appetite, drowsiness, and fatigue. CBD can also interact with other medications you're taking such as blood thinners.
#7 CBD Myth: CBD Works Immediately
Fact: CBD takes time and consistency to see results.
THC gives users an almost instantaneous feeling of euphoria. Users new to CBD expect the same effects when taking CBD. This is a common misconception. To benefit from CBD, you must take it correctly and consistently over an extended period. We recommend taking CBD for at least 2 weeks before determining if CBD is delivering the benefits you are hoping for.
Taking CBD one time will not result in instant results. This is discouraging for new users, but you have to be patient. Thousands of people are seeing amazing results from CBD products.
CBD Oil Fact or Fiction
Finding a reliable source of information is challenging, especially considering how new wide-scale CBD use is. Legalizing CBD and hemp-derived products was a step in the right direction, but we still have much to learn about using CBD.
We still don't fully understand how to dose CBD for certain conditions and which type of extract is the most beneficial. The relationship between CBD and the other components of the cannabis plant is still not fully understood.
As we learn more about this incredible plant compound, we hope to provide our readers with a reliable source of information, so you aren't led to believe any of the common myths about CBD.
Sources
https://www.fda.gov/news-events/press-announcements/fda-approves-first-drug-comprised-active-ingredient-derived-marijuana-treat-rare-severe-forms
https://www.fda.gov/newsevents/newsroom/pressannouncements/ucm611046.htm
https://naturalmedicines.therapeuticresearch.com
https://www.health.harvard.edu/blog/cannabidiol-cbd-what-we-know-and-what-we-dont-2018082414476
https://file.scirp.org/pdf/PP_2015021016351567.pdf