How to Talk to Your Doctor About CBD?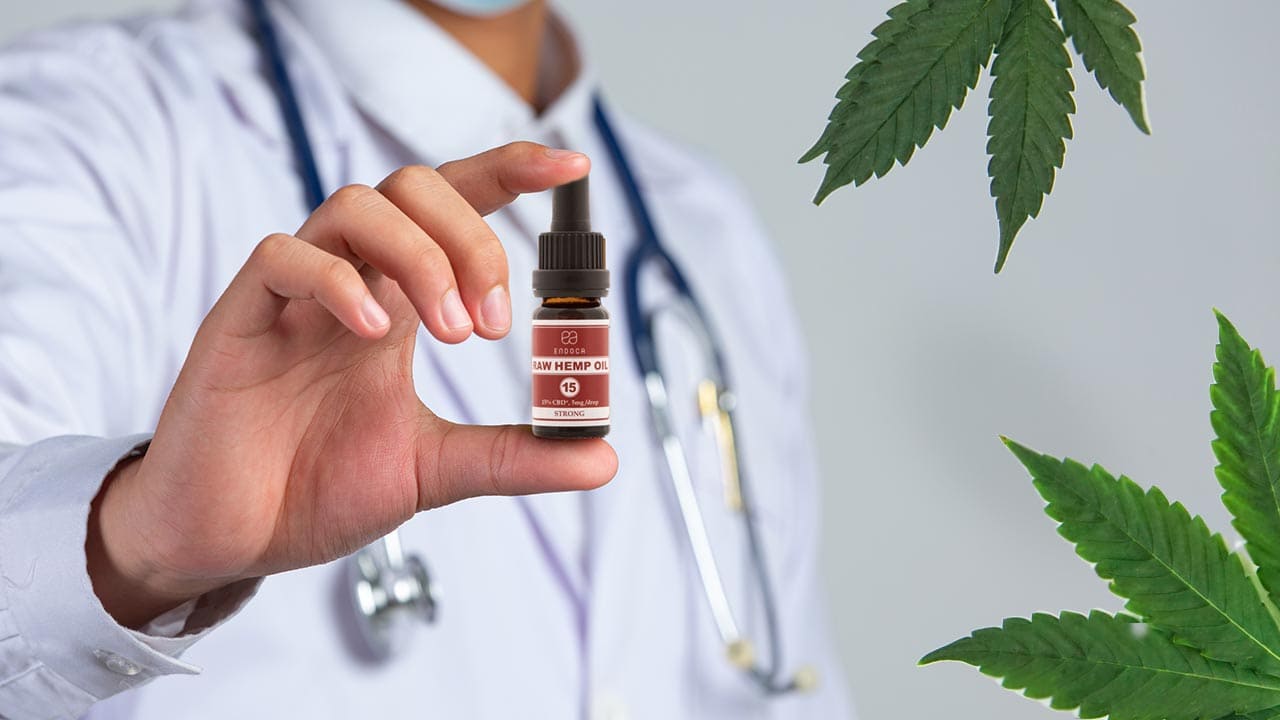 In 2018, the federal Farm Bill made CBD legal and saleable across states as long as it is extracted from the industrial hemp plant. As a review, hemp is a cannabis plant specially cultivated to contain less than 0.3% THC. There are products on the market that contain CBD extracted from cannabis plants which are called marijuana. The market can be confusing, making people wonder, "Can doctors prescribe CBD?" or do doctors need to prescribe some CBD products? The quick answer is that there is no need for a prescription as long as the CBD comes from industrial hemp.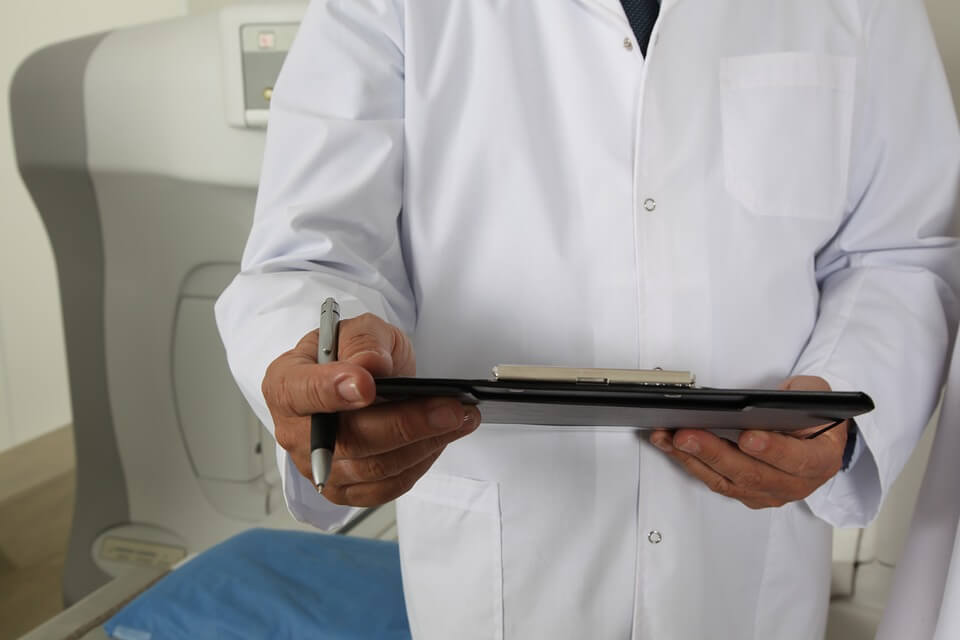 TLDR: Can doctors prescribe CBD? You do not need a doctor's prescription for CBD oil or other CBD products because CBD is legal at the federal level. The one condition is that the CBD was extracted from the industrial hemp plant, not the marijuana plant. Industrial hemp contains less than 0.3% THC, a psychoactive cannabinoid. CBD products made from marijuana plants can only be sold in compliance with state laws.
Do you Need a CBD Prescription for CBD Products from a Doctor?
People get confused about CBD products because they still confuse CBD with THC. The 2018 Farm Bill specified that legal hemp at the federal level is a cannabis plant with 0.3% or less of THC, the psychoactive compound in marijuana. As long as CBD products do not contain more than 0.3% percent THC, you do not need a doctor's prescription to buy the products.
The confusion concerning CBD is also related to the fact that some states allow the sale of medical marijuana or medical cannabis. It is the same as recreational marijuana, but it is only available through a doctor's prescription and is sold by medical marijuana dispensaries. These are not CBD products, and there are strict state laws concerning the sale of medical marijuana.
The Food and Drug Administration has only approved one CBD product. Epidiolex, a liquid medication with CBD and no THC, is prescribed for treating epilepsy or seizures. A doctor must prescribe Epidiolex.
Do Doctors Recommend CBD?
As you shop for CBD products, you will find established, reputable CBD brands that sell products either developed by doctors in controlled laboratories or are doctor recommended for their purity, potency and formulation based on their professional assessments. Doctor recommendations for CBD can help you choose products you can trust. However, a doctor's recommendation is not required, and it is entirely up to the CBD producer to utilize the services of a physician.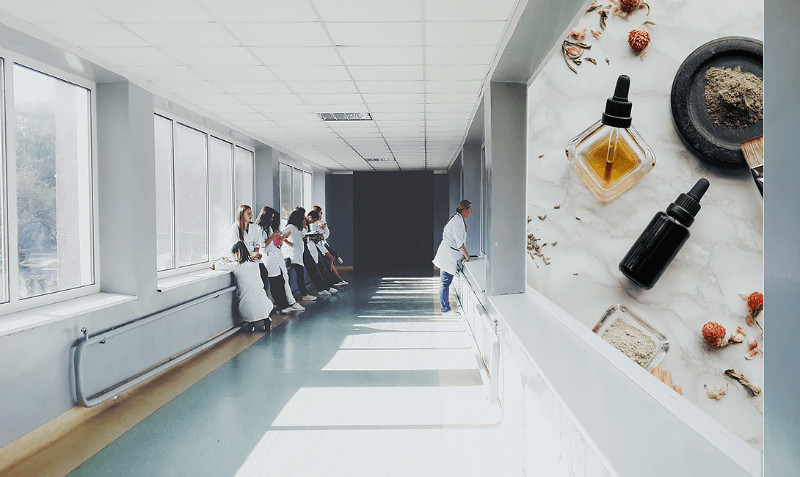 Unfortunately, the marketplace is full of products that are not accurately labeled or contain very little CBD, and these low-quality products should be avoided. These products are sold in convenience stores and other local retail stores. Shopping online on a website like CBD.market is a much better way to buy CBD products containing the legal amount of 0.3% or less of THC. It is ideal for reviewing CBD products, finding links to the Certificate of Analysis (COA) and reading customer reviews.
The Quandary of Doctors and CBD
You can talk to your physician about CBD, but do not be surprised if the doctor refuses to make a recommendation. Technically, he or she can recommend CBD if it is legal in the state. But the reluctance to do so is due to the confusing legal status of CBD. The 2018 Farm Bill Law allows the sale of CBD products. However, each state has a Controlled Substances Act. The Farm Bill left the responsibility for CBD legality to the states. CBD is legal in every state, but many states have established conditions for its sale.
Physicians will be concerned about a patient inadvertently buying a CBD product that contains more than the legal THC amount. THC is classified as a schedule 1 drug on the list of controlled substances, and it cannot be legally purchased without a prescription.
Another concern is that the FDA prohibits CBD products from being sold as supplements or for brands to make medical claims. Can doctors prescribe CBD for pain? They cannot, even if they want to, because of CBD's legal status. It does not mean the doctor does not believe the clinical research to date that has found CBD may reduce pain due to medical conditions. It is the doctor being concerned about liability.
CBD gummies are one of the most popular CBD products sold. If doctors are unwilling to prescribe CBD oil, they will not prescribe any CBD product, including gummies. The same rules apply to all CBD products.
There are millions of people already using CBD products because of their benefits. The Forbes Health survey reports that 62% used CBD to reduce stress, 60% to relieve pain and 58% to improve sleep quality. The clinical research on the benefits of CBD is accumulating, but the laws and regulations need to catch up.
A good rule of thumb is that a product that contains THC and/or will make you high needs a doctor's prescription.
Only Buy a Reliable Brand from a Trusted Vendor
The FDA recently announced that CBD needs a new regulatory pathway that balances consumer access to products with regulatory oversight. Establishing regulations would help consumers and retailers. However, there are ways to ensure you are buying high-quality products.
First, only buy products from CBD brands with a good market reputation. People today post reviews and go on social media to describe their experiences with CBD.
Second, always read the Certificate of Analysis (COA) because an independent third-party lab prepares it. It will inform you about the CBD potency, the number of other cannabinoids that include THC and whether any toxic elements are present. In a non-regulated industry, the COA is the gold standard for quality.
Also, compare brands to make sure you understand the options. It is easy to compare CBD products on the CBD.market website. You do not need a prescription for CBD oil or any CBD product as long as the CBD comes from industrial hemp.
Sources
https://www.fda.gov/consumers/consumer-updates/what-you-need-know-and-what-were-working-find-out-about-products-containing-cannabis-or-cannabis
https://www.dea.gov/drug-information/csa
https://www.physicianspractice.com/view/cbd-oil-and-physician-liability
https://www.fda.gov/news-events/press-announcements/fda-concludes-existing-regulatory-frameworks-foods-and-supplements-are-not-appropriate-cannabidiol