Farm Bill: What Does It Mean For People and For CBD Market?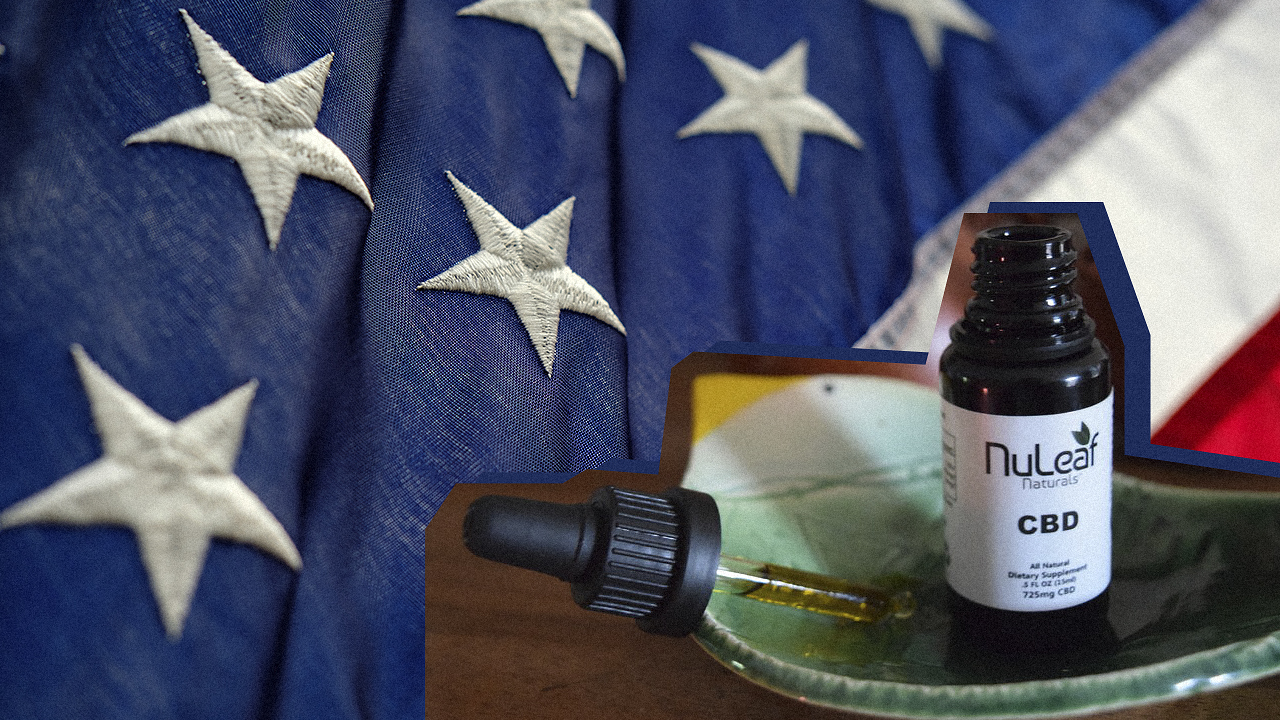 In December 2018, Congress passed the Farm Bill following some lengthy deliberations. After President Trump signed the bill into law, the CBD market began to pick up almost immediately, as some changes were reported in this legislation.
The last related bill was the 2014 Farm Bill. For people who are dealing with chronic pain, and want to live a more balanced lifestyle, the new guidelines provided a huge stepping-stone for the future of the CBD market. New products have since emerged, providing what seems like endless options for CBD administration.
While it might seem like the Farm Bill allows for the manufacture, sale, and use of CBD across all fifty states, this isn't necessarily the case. We're going to take a closer look at the 2018 Farm Bill in this article, providing you with plenty of information on the legalities of CBD.
The DEA's Position on CBD, Industrial Hemp, and the Farm Bill
It's important to note that industrial hemp is quite different than marijuana. Both are part of the cannabis plant family, but industrial hemp can be grown legally as long as it has a THC content of less than 0.3 percent. THC is the psychoactive compound that causes people to feel high when they consume it. Marijuana has a much higher percentage of THC. It is well above the 0.3 percent limit.
The 2014 Farm Bill allowed farmers to cultivate industrial hemp on a trial basis.
A lot of rules and restrictions were placed on this program. These regulations were loosened up quite a bit in the latest version of the Farm Bill. This is why we've seen such a growth in CBD cultivation in the past year. The bill also removed industrial hemp from the list of illegal Schedule I drugs. You can now legally sell, possess, and transport industrial hemp across state lines, as long as it has been grown according to the law.
Is CBD Oil Legal in All 50 States?
This is a tricky question to answer. Because of the differences between industrial hemp and marijuana, certain CBD products may still be illegal. You have CBD legal products that are safely manufactured with zero trace amounts of THC in them, but there are also CBD products that are made from the marijuana plant, resulting in a higher THC content. This information is typically visible to you by way of third-party lab results that accompany each batch.
You'll find that most CBD products on the market contain only trace amounts of THC or none at all, but It's a good idea to check the ingredients list of any hemp-based products before making a purchase or using them. If you have any further questions about THC content, you can always contact the manufacturer for more information.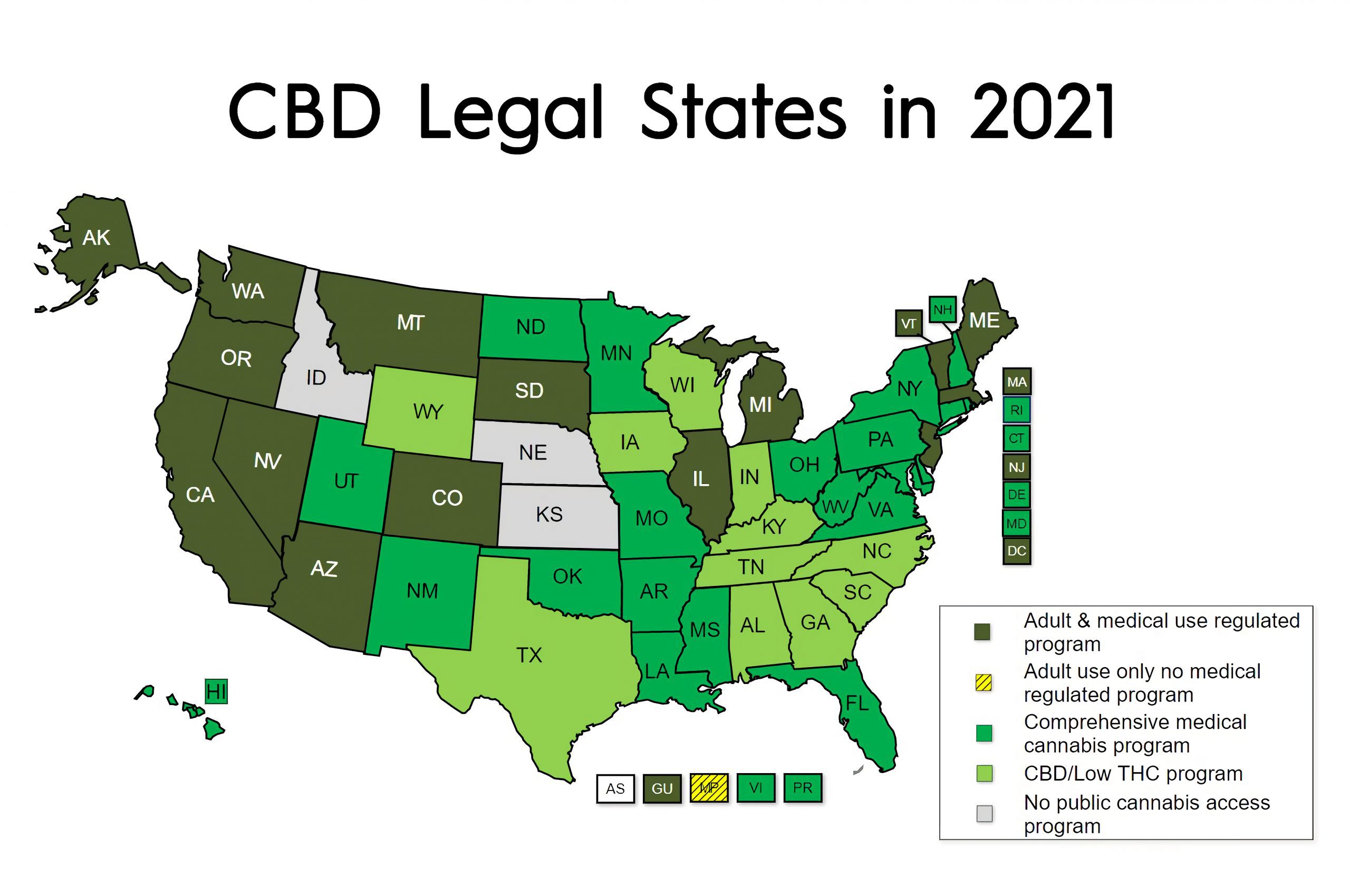 The FDA's Involvement and CBD Legal States
Regardless of how a CBD product is manufactured or what type of hemp plant the CBD comes from, the FDA still retains the power to prohibit a product from being sold on the market. Whether it be a CBD tincture, capsule, edible, or vape product, the FDA has the authority to pull something off the shelf. For the most part, they haven't utilized this power for your average CBD product.
They will, however, use their authority if they find that a CBD brand is making false health claims about their products. CBD cannot be proven to cure any disease. A product must be marketed in a particular way for it to comply. People are hoping that the FDA falls in line with the USDA and the latest Farm Bill. After all, there are not a lot of benefits associated with the sale and consumption of CBD if it becomes overregulated.
How Do States Vary?
Each state has its laws regarding CBD and hemp. Even though the 2018 Farm Bill opened up the market quite a bit, there are still plenty of individual regulatory details that control how hemp is grown, manufactured, and sold. This is because the federal government gave individual states the authority to have the final say regarding hemp-based products.
While most states have begun to adopt the same standards as the federal government, CBD isn't currently allowed in food or supplements in the state of California. CBD oil is legal in Florida as long as the THC level is below 0.3 percent. Similarly, CBD oil is legal in Texas with specific rules regarding the THC content. These are just a few examples of the many perplexing regulations regarding hemp from state-to-state.
There is still a lot of confusion regarding CBD at this point. There will likely be more legislation passed in the future to make the rules more apparent. You can stay up to date on whether or not CBD oil is legal in your state by reading our state legality article.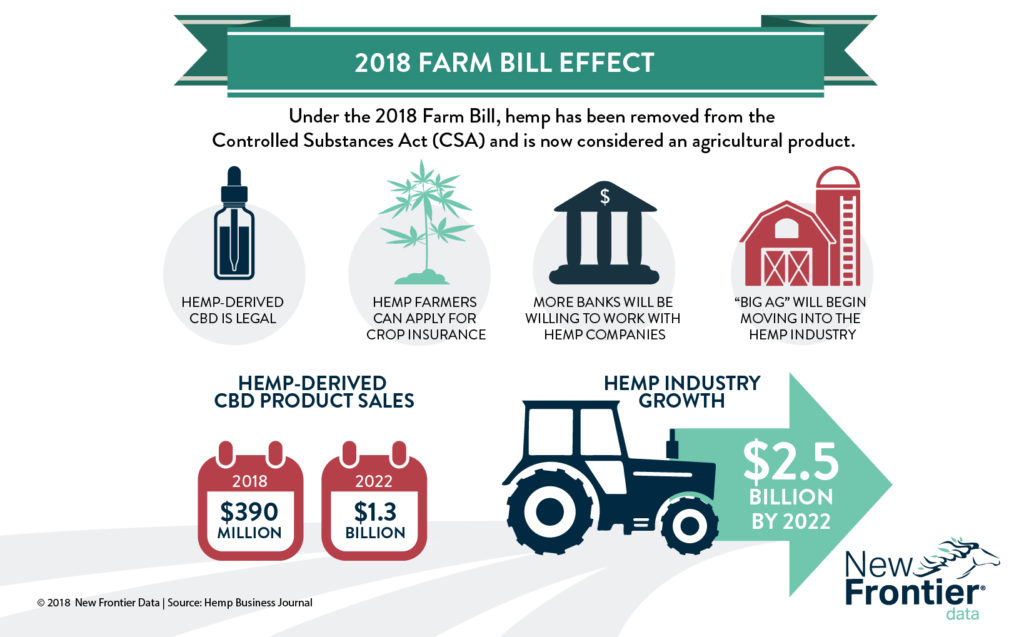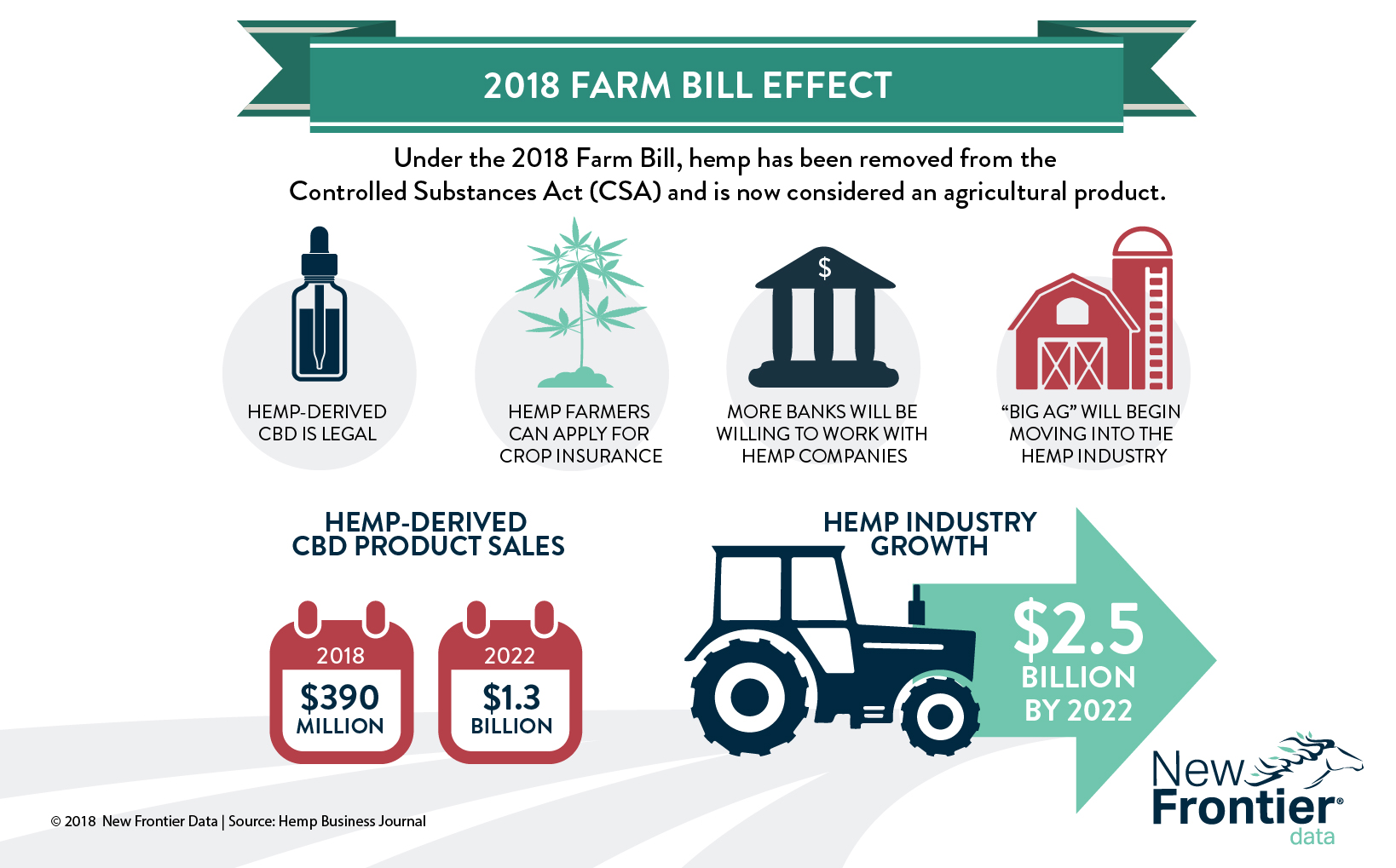 Final Thoughts
Every five years, Congress re-evaluates the current Farm Bill. Changes will be made if need be. What is detailed in these bills usually sets up the agricultural sector of our country for the next few years. Many people have begun to make a great deal of money from CBD cultivation and manufacturing.
There will likely be much more success in the future. If you are more interested in utilizing CBD for your health and well-being, make sure that you take a look at information for the state that you live in before making a purchase. It will give you added peace of mind of knowing you are going about your purchase legally.