Shipping guidelines
When you are ready to check out your items, you can choose a shipping method that will work for you. We determine shipping costs based on the different items that are in the order and what method of shipping you have chosen. The final cost of shipping will be determined prior to completing your order, so you can make any changes that are needed before finalizing the sale.
We do offer free shipping. Please allow us time to process your order, which could take about 1 day.
If you need your order filled on a certain day, the order must be processed with credit card authorization completed by 12:00 P.M. PDT. Anything after that point may be completed the following day, based on our discretion. Our business functions Monday through Friday, 9 A.M. to 5 P.M., observing U.S. holidays. We go to great efforts to make sure that your order is processed very quickly once you have completed your order. Rest assured, your items will be on their way in no time at all.
Contact us at 1-442-777-0177, 9am-5pm PDT if you have any questions throughout the order or shipping process.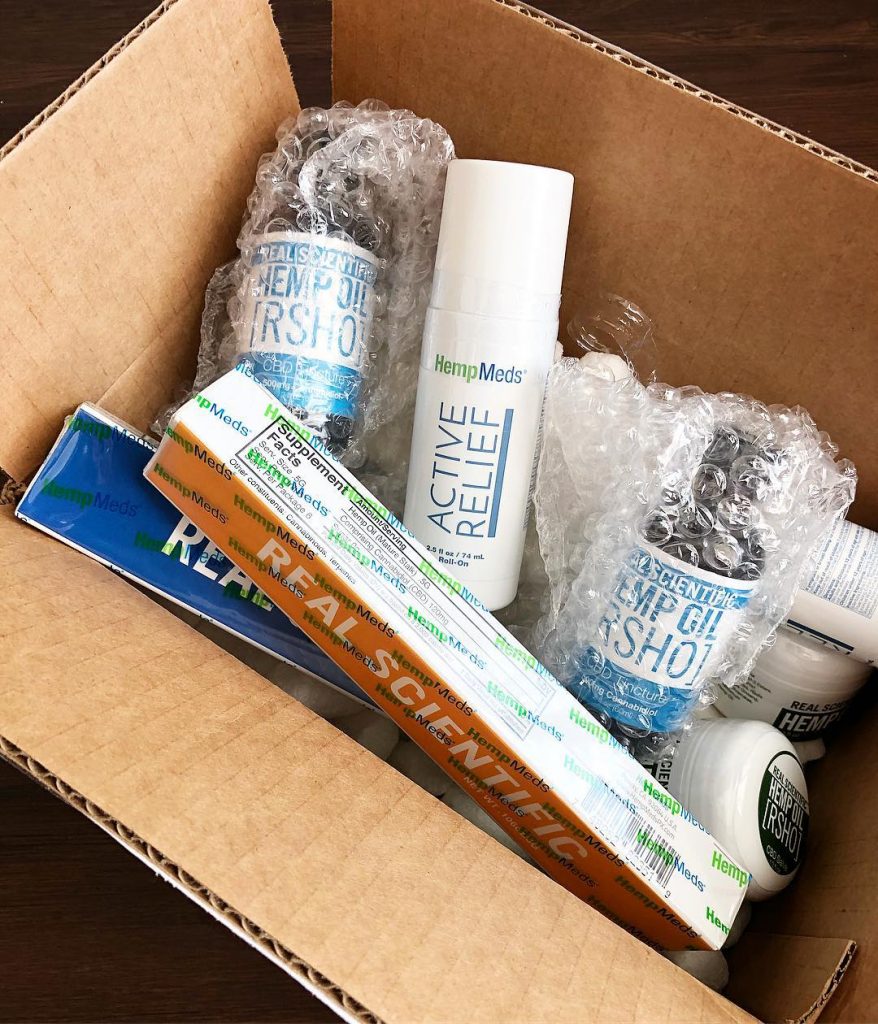 CBD Oil Shipping Terms and Information
Any order that is over $60 will qualify for CBD free shipping, via USPS. We currently do not offer international shipping. For items being shipped within the U.S., you can select from:
USPS First Class Mail

This takes approximately 2 to 5 workdays across the country.
The cost is $2.90-7.90 depending on the weight of the package and on the delivery zip code.

USPS Priority Mail Flat Rate

This takes approximately 1 to 3 workdays across the country.
The final cost is $7.90.

USPS Priority Mail Express Flat Rate

This takes approximately 1 to 2 days in total.
The final cost is $25.40.
CBD Free Shipping
We want to make it easy for you to get the CBD items that you want, in a short amount of time. We also want to make the ordering process affordable for our clientele. Our minimum order purchase of $60 makes it simple for you to qualify for CBD oil free shipping. We have a wide variety of products at many different price points. If you're a few dollars short of CBD oil delivery for no charge, simply add on an edible to try out, or something else you've been wanting to sample.
You can track your order using the tracking information that we provide you with your order confirmation. All information can be entered using USPS.com for accurate information.
Refund Policy
If you feel that you need to return any of the items that were included in your shipment, please refer to our refund policy for more information.
Packaging
The quality of the products that you receive is very important to us. That's why we take great care with shipping CBD oil. Each package that goes out is packaged uniquely. Depending on the type of items that you have ordered, we used a variety of shipping items to get your items to you safely. This can include standard protection for glass in each package; corrugated cardboard boxes, bubble wrap and foam peanuts. An envelope with bubble wrap may be used for orders that do not contain glass.
Missing Packages
If you do not receive your package on time or it is missing, you can email us at info@cbd.market with the heading: "Parcel Missing". Please include your order number and any other information that you have available. This will help us figure out what went wrong. You can also call us at 1-442-777-0177, 9am-5pm PDT. If we cannot determine that your package is on its way, we will refund your money or issue another shipment, utilizing the CBD free shipping process.
Safe Packaging and Sending (COVID-19)
We value you and care about your health. Therefore, we have taken all precautions to ensure maximum safety when packaging and sending you goods.