10 Best CBD Gummies for Seniors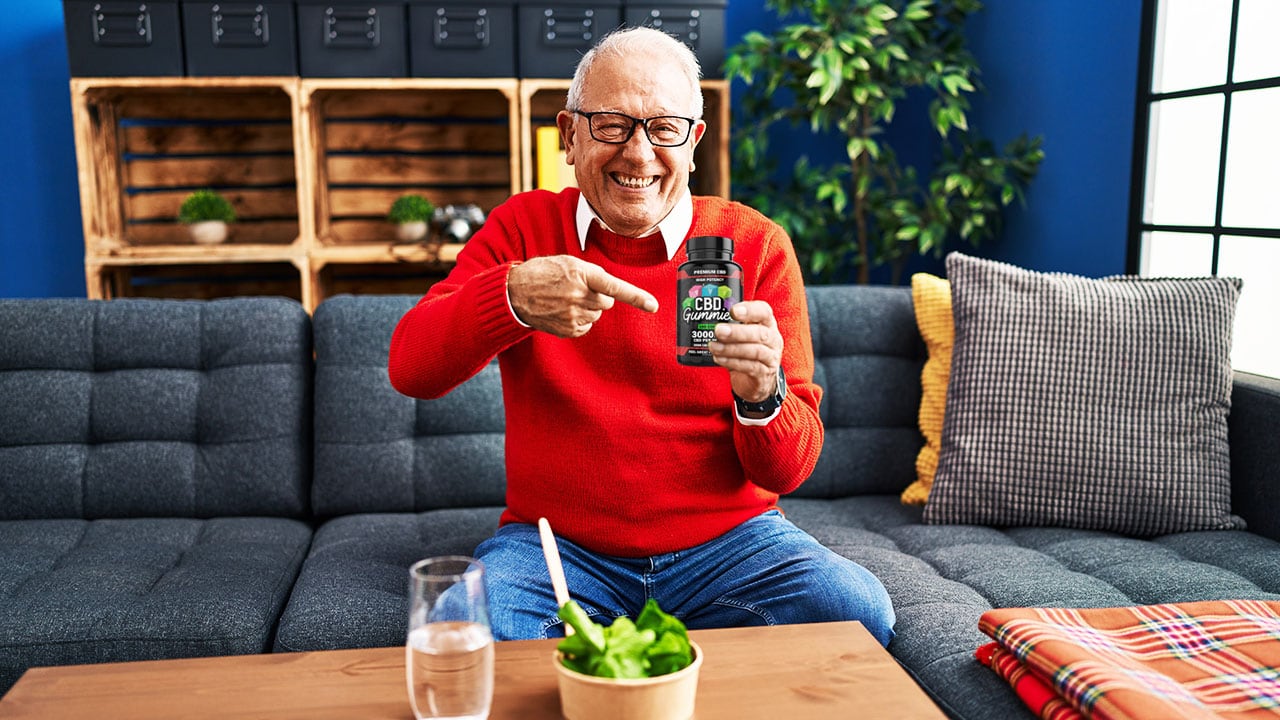 Seniors are discovering CBD helps improve their quality of life. Though it is natural to think that mostly younger people are using CBD, there are surveys finding people of all ages are using the natural hemp plant extract. A Forbes Health Survey of 2000 people even found that approximately 49% of people 58-76 years old and 89% of people 77+ years old were taking CBD for various reasons. This is just one study, but it clearly shows a growing recognition of the CBD benefits for seniors, much of it backed by early research.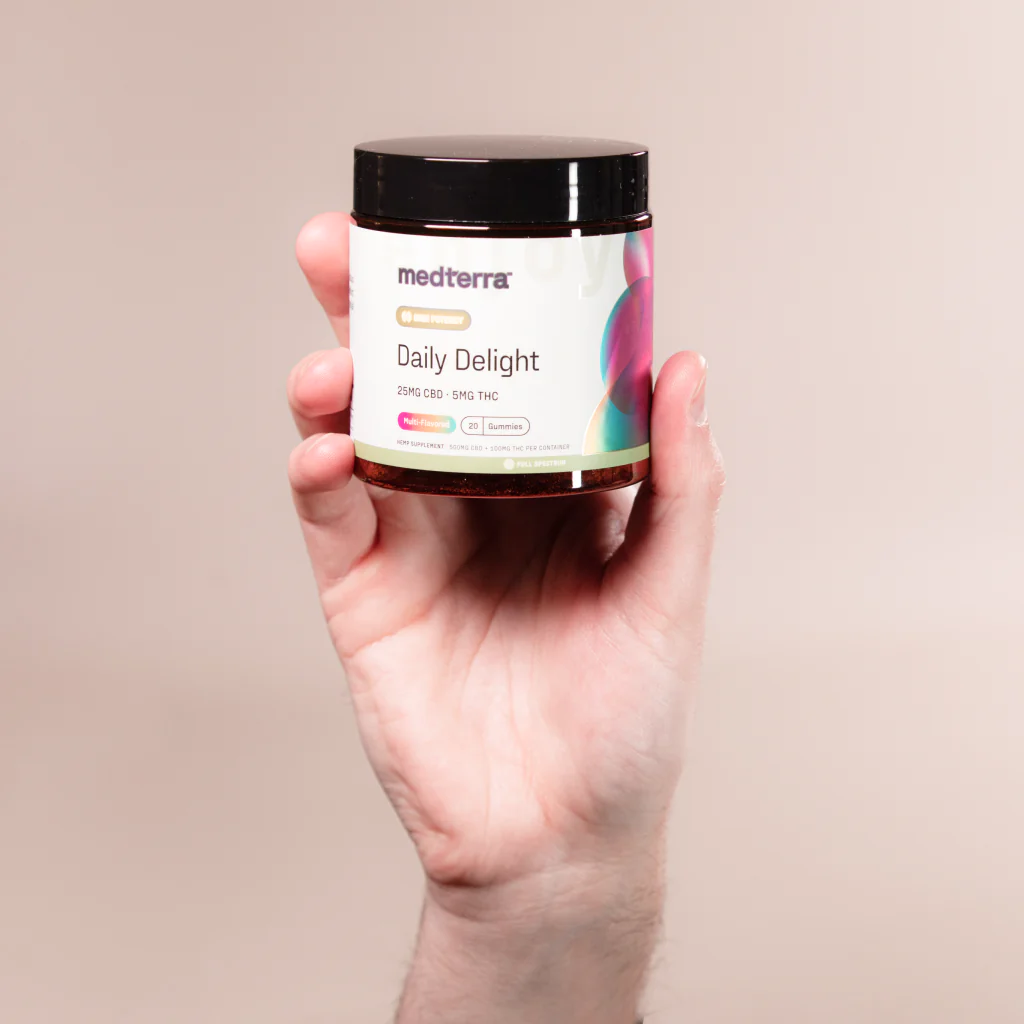 TLDR:
Many of the benefits people say they experience with CBD are the same benefits of importance to seniors. For example, research has found that CBD may help with sleep disorders, focus, and fatigue. The best CBD gummies are quality products sold by reputable brands with honest labeling and offer all three CBD spectrums: full spectrum, broad spectrum and isolate. The research has also found CBD is safe for seniors, with the recommendation to start by consuming a low-potency CBD gummy.
The Best CBD Gummies for Seniors Overview
What is the best CBD for the elderly? The best CBD is in the form of gummies for many seniors. The gummy is like a flavorful candy that is chewed, so there are no worries about swallowing a capsule, a CBD softgel or managing taking oil sublingually.
Seniors want to buy only high-quality products manufactured by CBD brands recognized for honesty, transparency and product quality. These brands have accurate labeling and make the Certificate of Analysis (COA) readily accessible. Labeling accuracy and access to the COA are critical in an unregulated market. The best CBD gummies for seniors are made in batches that an independent third-party lab tests, the source of the COA.
Additional qualities of the best CBD gummies for seniors include the following.
Highly rated by consumers
Effective
Antioxidant rich
Has mostly or all-natural ingredients
Flavorful and does not have the earthy hemp taste some people find unpleasant
Easy to take
Can steer clear of THC if desired by purchasing broad spectrum or isolate CBD gummies
Minimal ingredients
Ideally, it contains MCT oil, which improves CBD absorption
Reviews of 10 High Quality CBD Gummies
1. CBD Gummies For Sleep: cbdMD Fulls Spectrum CBD Gummies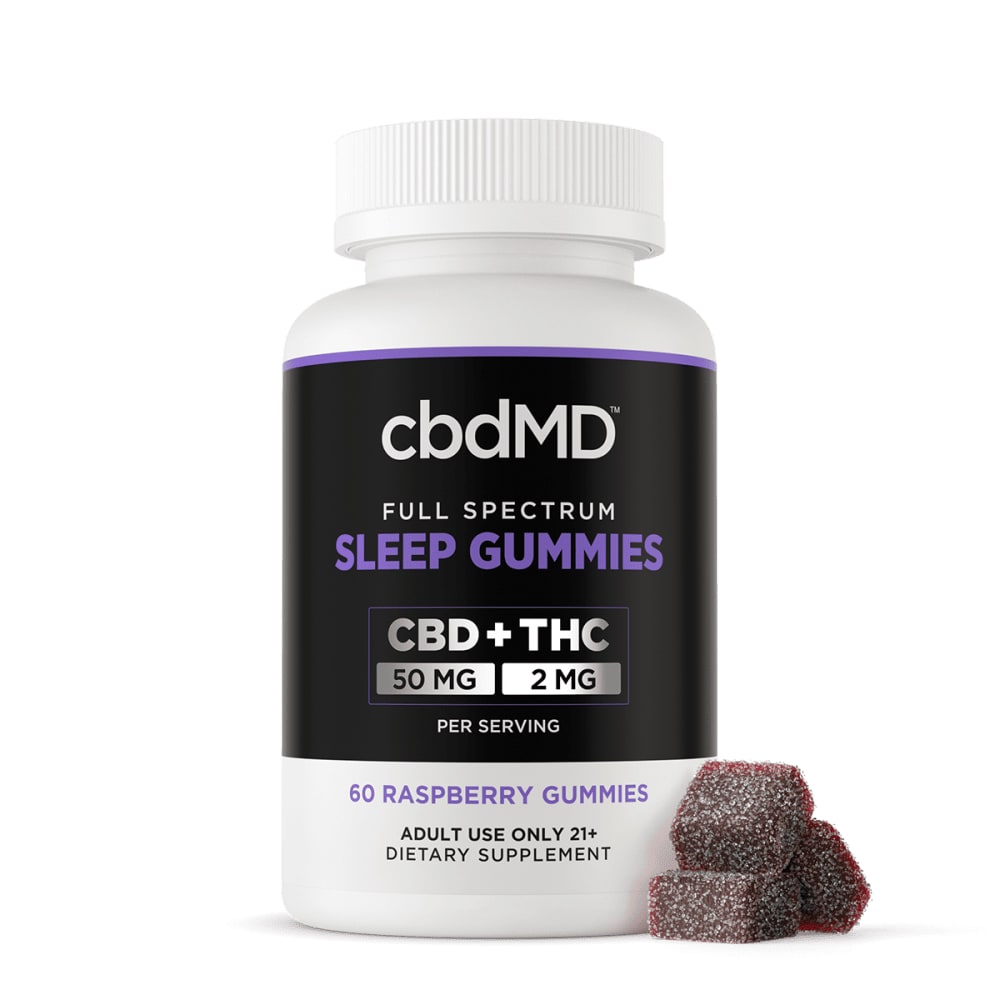 cbdMD sleep gummies with full spectrum CBD deliver the entourage effect because you benefit from all the cannabinoids, terpenes and flavonoids from the hemp plant extract. They also contain melatonin and calming botanicals. If you have given up believing in being able to sleep well, try cbdMD gummies for sleep.
Price: $49.99
Count Per Bottle: 60
Total CBD: 1500 mg CBD
CBD Per Gummy: 25 mg
Flavoring: Raspberry
2. CBD Gummies for Relief and Wellness: CBDfx Original Mixed Berry CBD Gummies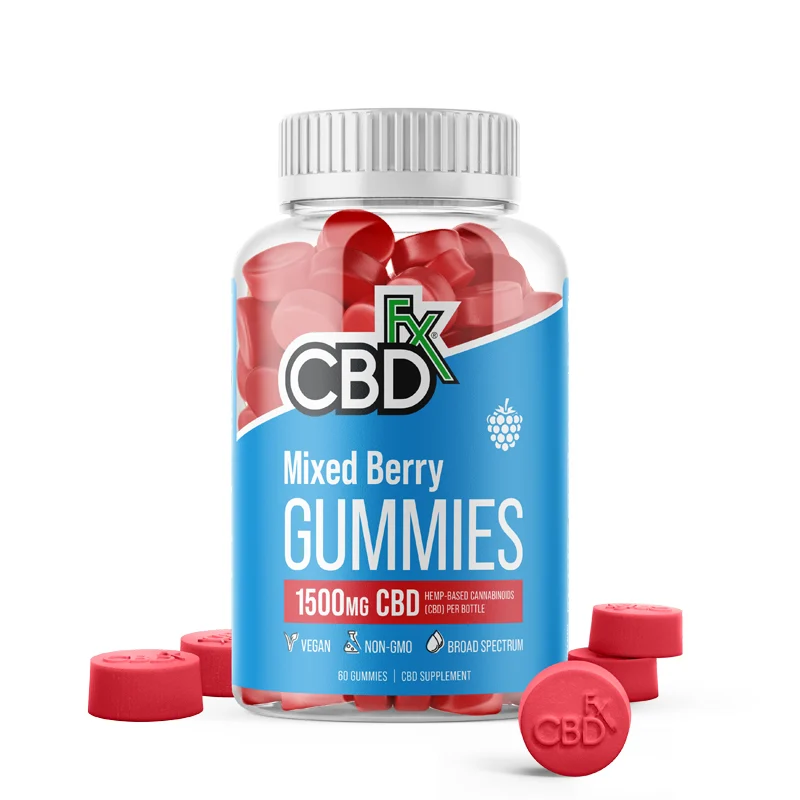 CBDfx broad spectrum CBD gummies taste great while delivering the benefits of CBD and other cannabinoids without THC. Each CBDfx gummy has 25 mg of CBD and is carefully produced by a manufacturing process focused on purity, potency, quality and natural ingredients for sweetening and flavoring. For full calming wellness, the recommended dosage is 50 mg of CBD or two gummies, giving you control over CBD effects.
Price: $46.74
Count Per Bottle: 60
Total CBD: 1500 mg CBD
CBD Per Gummy: 25 mg
Flavoring: Mixed Berry
3. CBD Gummies for Calm and Relaxation: Lazarus Naturals CBD Calm Gummies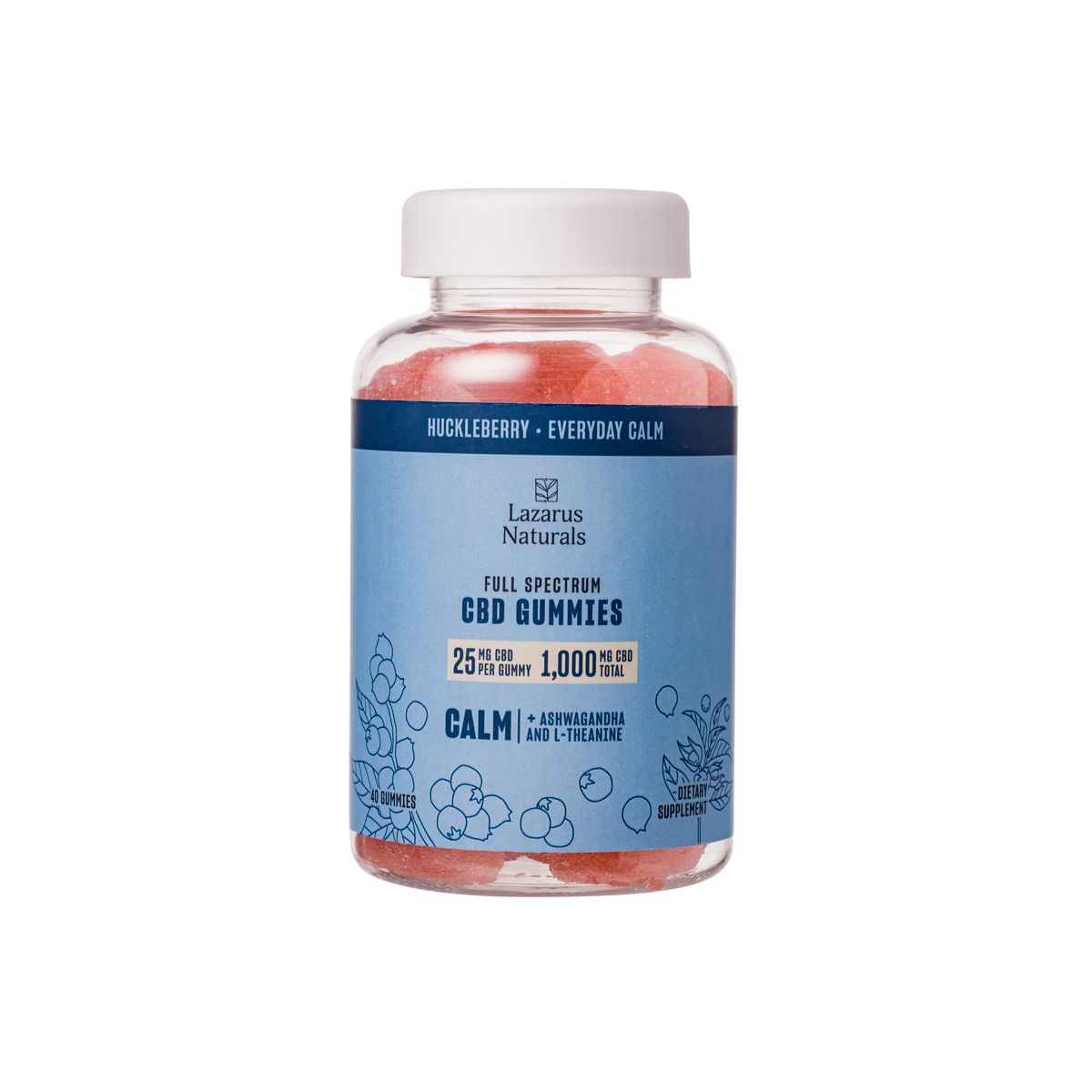 If you want a natural way to experience calmness, then Lazarus Naturals is the right brand for you. These full spectrum CBD gummies are high potency and offer the whole cannabinoid experience along with L-Theanine and Ashwagandha, both known to promote relaxation. The natural huckleberry flavor is an added benefit.
Price: $32.30
Count Per Bottle: 40
Total CBD: 1000 mg CBD
CBD Per Gummy: 25 mg
Flavoring: Huckleberry
4. CBN Gummies for Sleep Support: Joy Organics CBD+CBN Gummies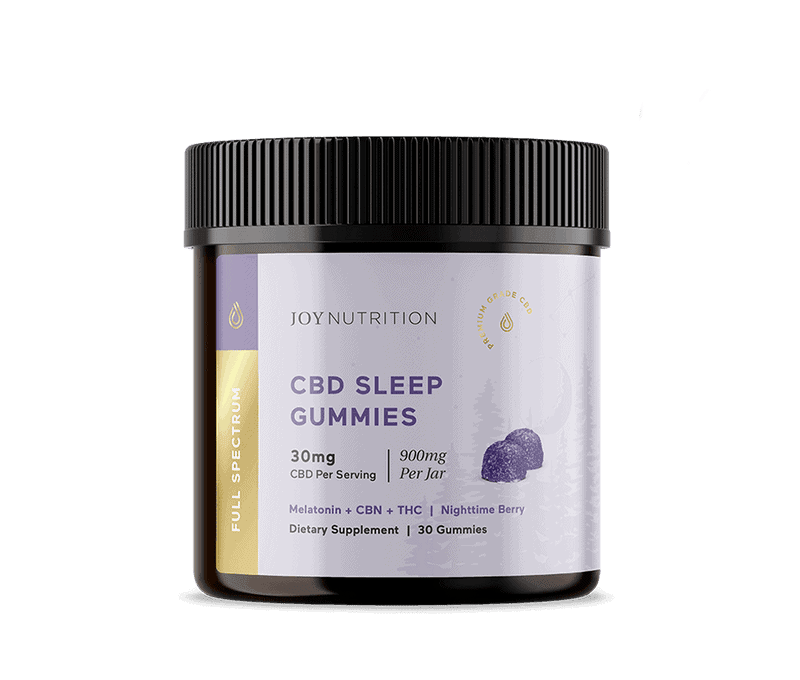 Each Joy Organics gummy is crafted with 30 mg CBD, 3 mg CBN, 3 mg melatonin and 1 mg THC. Joy Organics specifically formulated these gummies to promote sleep without grogginess in the morning. Made with organic natural flavoring and no coconut oil, these potent gummies are safe for those with coconut allergies.
Price: $34.96
Count Per Bottle: 30
Total CBD: 900 mg CBD
CBD Per Gummy: 30 mg
Flavoring: Nighttime Berry
5. CBD Gummies For Regular Users: Hemp Bombs High Potency CBD Gummies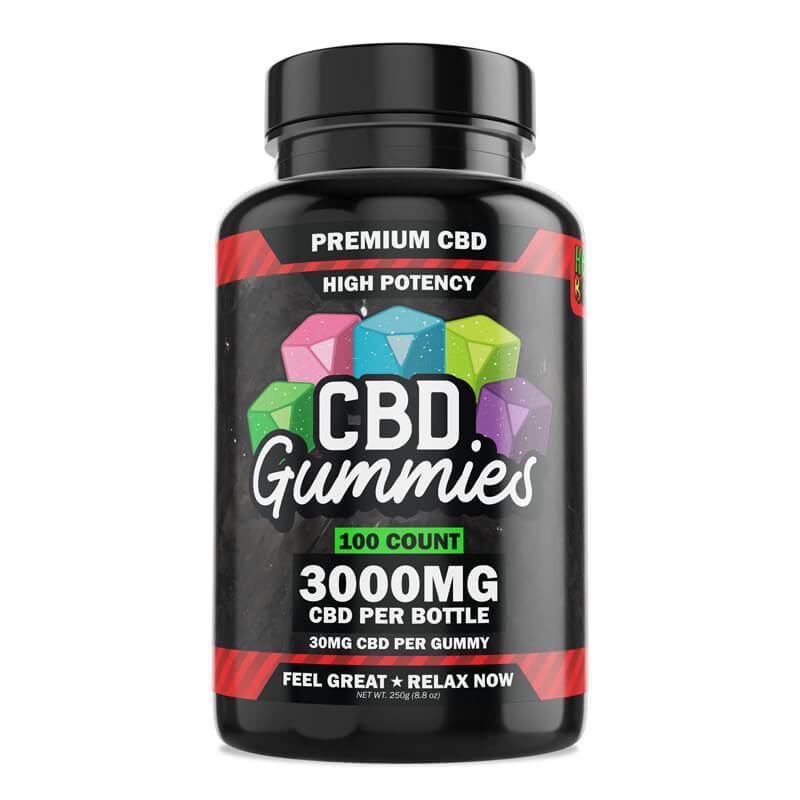 These high-potency gummies contain 30 mg of CBD per gummy and promote general balance for well-being. The gummies contain less than 0.3% THC and are made to strict quality control standards using Good Manufacturing Practices (cGMP). People love this Hemp Bombs product because it contains several gummy flavors, like strawberry, berry, blue raspberry and lime.
Price: $99.99
Count Per Bottle: 100
Total CBD: 3000 mg CBD
CBD Per Gummy: 30 mg
Flavoring: Strawberry, Green Apple, Berry, Lime and Blue Raspberry
6. CBD Gummies For Good Night's Rest: Wyld CBD Elderberry Gummies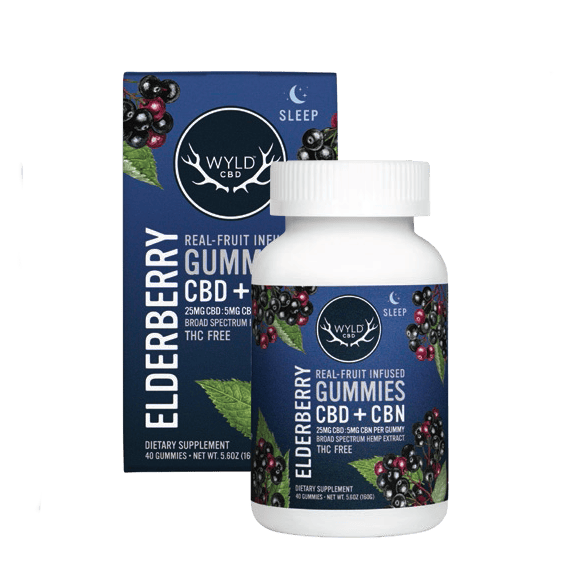 The Wyld CBD elderberry gummies are real fruit infused, THC free, vegan friendly and contain 25 mg of CBD and 5 mg of CBN each. Designed to support gently falling asleep and staying asleep naturally, you know exactly how much CBD you take per serving. Wyld CBD has earned a reputation for high-quality products sold at an affordable price.
Price: $47.95
Count Per Bottle: 40
Total CBD: 1200 mg CBD
CBD Per Gummy: 25 mg
Flavoring: Elderberry
7. CBD Gummies for Beginners: Green Roads CBD Relax Bears Gummies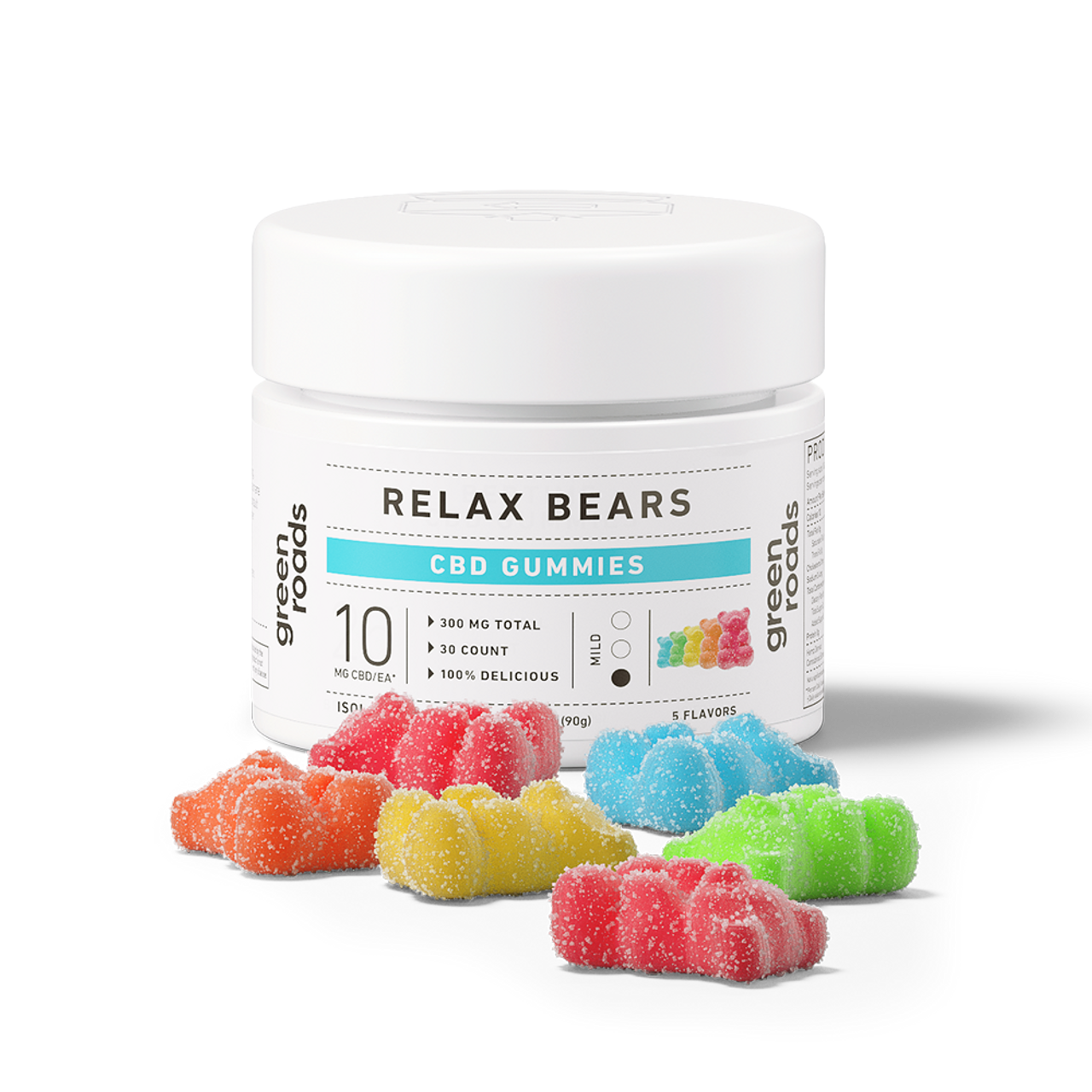 The Green Roads CBD gummy bears are ideal for people who want to take a low-potency CBD product, like seniors or beginning CBD users. Each gummy contains only 10 mg of isolate CBD, meaning it is THC-free. The low potency means you can take one or more until you experience the desired effects. The added benefit is that each jar contains a variety of delicious fruit flavors.
Price: $30.39
Count Per Bottle: 30
Total CBD: 300 mg CBD
CBD Per Gummy: 10 mg
Flavoring: Blue Raspberry, Lemon, Cherry, Green Apple and Orange
8. CBD Gummies for Better Mood: Medterra Medterra Daily Delight CBD Gummies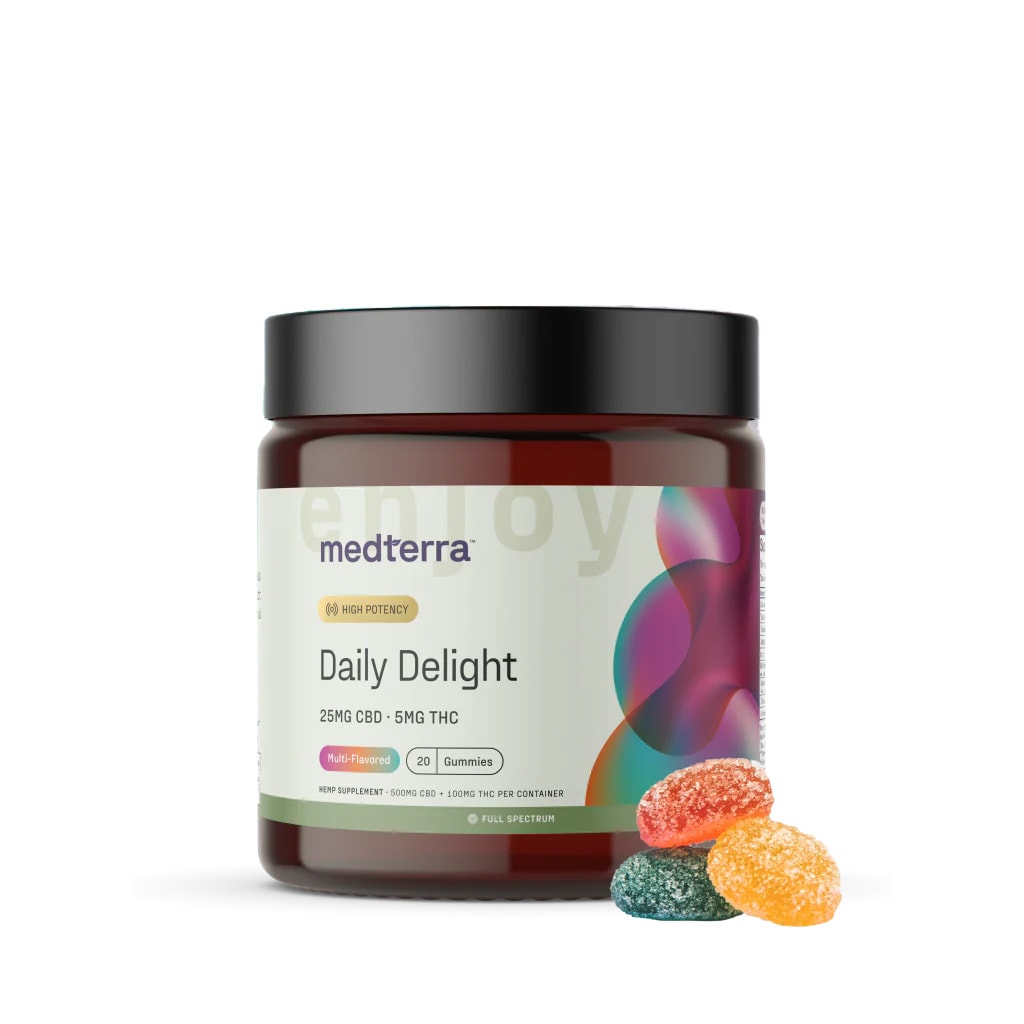 These multi-flavored treats promise not only a delightful taste but also a balanced blend of CBD and THC to help you navigate your day with ease and tranquility. The synergy of these compounds can potentially offer relaxation, mood enhancement, and alleviation of minor aches. Additionally, the multi-flavor pack allows users to enjoy a different taste experience with every gummy.
Price: $35.99
Count Per Bottle: 20
Total CBD: 500 mg CBD
CBD Per Gummy: 25 mg
Flavoring: Mixed Berry
9. CBD Gummies for Wellness: Charlotte's Web CBD Gummies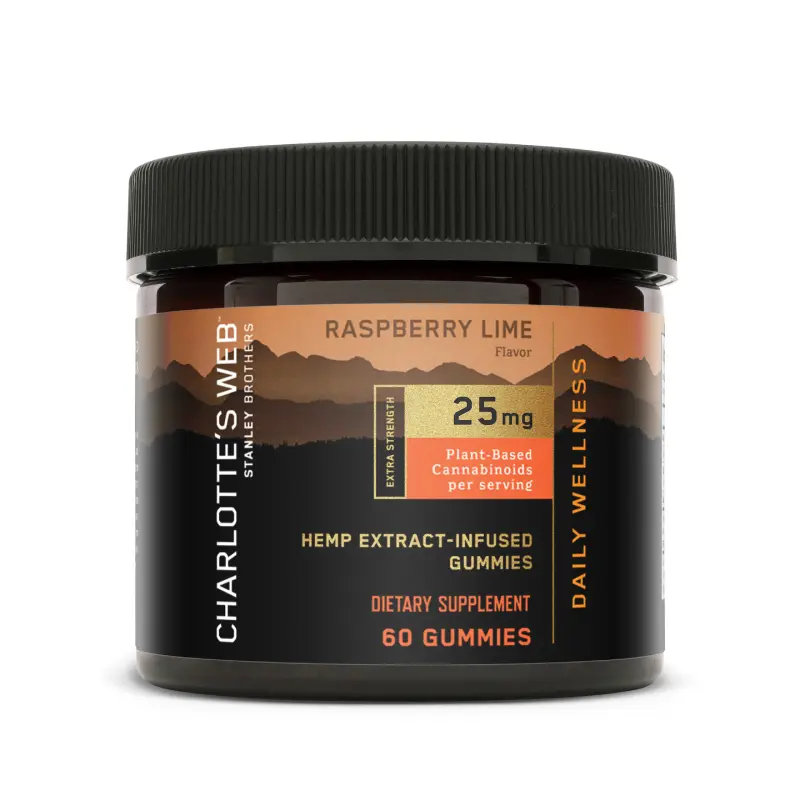 When it comes to CBD gummies tailored for seniors, Charlotte's Web CBD Gummies: Daily Wellness stand out. These gummies are designed to provide a daily dose of well-being, offering the full-spectrum benefits of CBD with a delightful twist of raspberry and lime flavors.
Many seniors have found Charlotte's Web CBD Gummies to be a valuable addition to their wellness routines. Each gummy contains 2 5mg of CBD, making it easy to manage daily CBD intake. The full-spectrum CBD extract may offer various potential benefits, including promoting relaxation, reducing discomfort, and supporting overall well-being. Seniors can enjoy these gummies as a convenient and tasty way to incorporate CBD into their daily regimen, potentially enhancing their quality of life.
Charlotte's Web has crafted these gummies, ensuring a high-quality CBD experience that fits seamlessly into senoirs' wellness routines. Whether it's for relaxation, stress relief, or general well-being, these Raspberry Lime CBD gummies provide a flavorful and effective option for our golden-aged adventurers.
Price: $69.99
Count Per Bottle: 60
Total CBD: 750 mg CBD
CBD Per Gummy: 25 mg
Flavoring: Raspberry Lime
10. CBD Gummies for Deep Sleep: CBDistillery Dreamberry CBD Gummies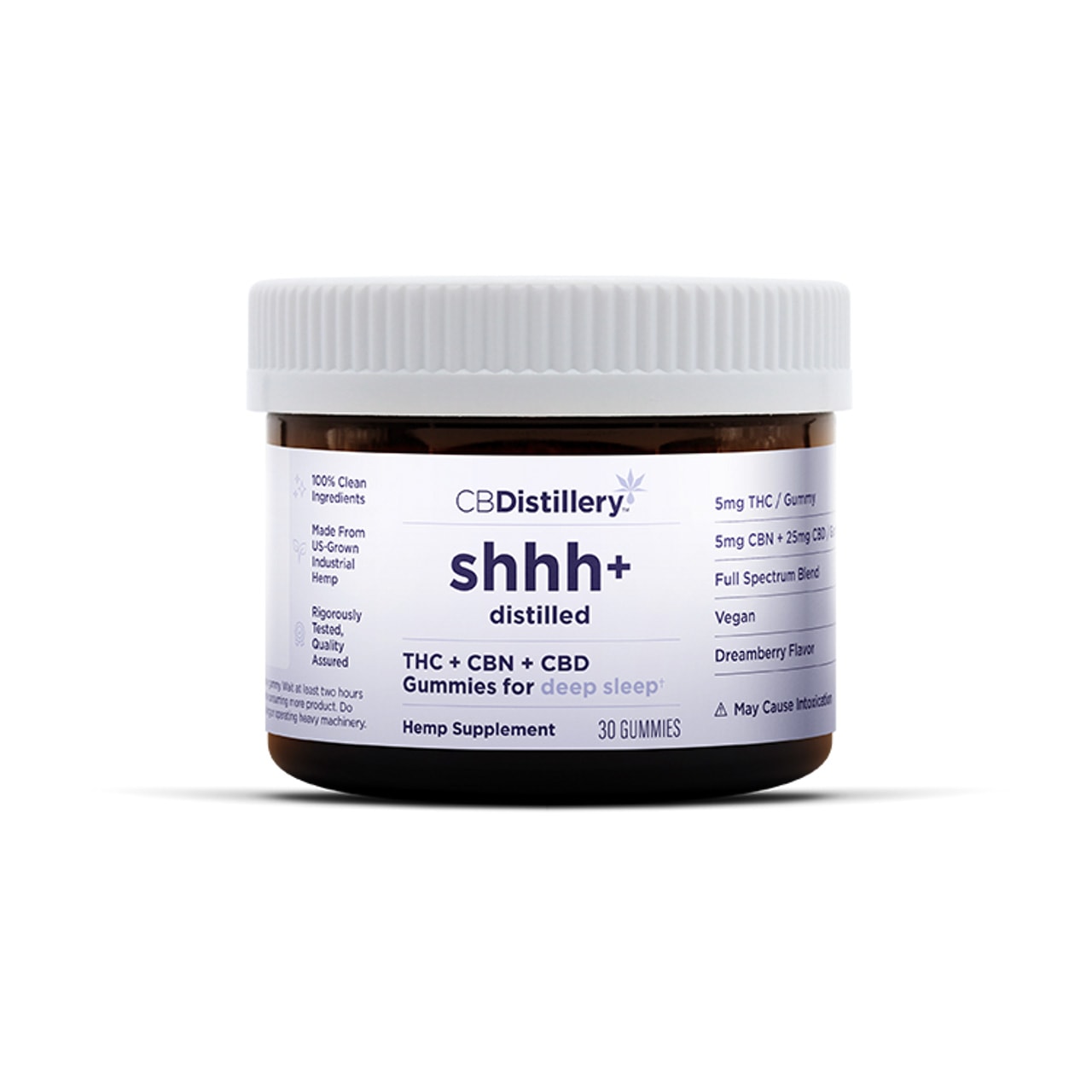 CBDistillery's Shhh CBD Gummies for Deep Sleep in Dreamberry flavor offer a unique solution. These gummies are produced with the goal of providing a restful and rejuvenating night's sleep, incorporating a blend of THC, CBN, and CBD in a convenient, tasty form.
Many users have discovered the potential benefits of CBDistillery's Deep Sleep Gummies. With 150 mg of THC, 150 mg of CBN, and 750 mg of CBD per 30-count bottle, these gummies are formulated to encourage a peaceful and deep slumber. CBN, in particular, is known for its sleep-inducing properties, making these gummies an excellent choice for seniors seeking a natural way to improve their sleep quality and overall well-being.
Price: $59.99
Count Per Bottle: 30
Total CBD: 750 mg CBD
CBD Per Gummy: 25 mg
Flavoring: Dreamberry
All CBD gummies are available in different potencies. Seniors can control their CBD dose by starting with a low-potency CBD gummy. They can test the effects and consume more gummies if needed. Each gummy has a standard CBD dose, making it easy to manage the CBD dosage.
Are CBD Gummies Safe for Seniors?
CBD gummies are as safe for seniors as they are for younger people. However, the same principles apply. People on certain medications should not take CBD because it may interact or interfere with the medications. The medications include some older people are more likely to take, like corticosteroids, drugs impacting the central nervous system and opioid analgesics.
There are many drugs on the list of those that may cause adverse effects if taken with CBD. It is important to always consult with your doctor before consuming CBD gummies.
Benefits of CBD Gummies for Seniors
Aging is a process, and people develop various health conditions over time. Some health conditions are common to seniors, and CBD may help ease some symptoms based on medical research.
1. Increased General Energy Levels and Wellbeing
Researchers studying CBD use for different age groups found that adults were using CBD for many reasons, and the top ones include general health and well-being, improved sleep, and joint stiffness. People reported benefits like feeling calmer, relief, feeling less stressed, increased focus, muscle relaxation, improved self-esteem, taking less of other medications, increased energy, and better memory. People aged 35-55+ had greater odds of using CBD daily. Age influenced the reasons people used CBD. For example, younger people were more likely to use CBD for general health because older people experience more disease burden. Older people take CBD to address specific symptoms.
2. Reduced Fatigue
A study found that patients (mean age of 51.48 years) experienced a significant improvement in reducing symptoms of nervousness when taking CBD. Some had mental health symptoms or sleep issues. Most study participants self-reported significant improvement in their symptoms.
3. Supports Better Sleep
A review of research on CBD for sleep reported that CBD may help with various sleep disorders and daytime sleepiness disorders. By lowering fatigue, sleep is also improved. CBD for the elderly may help with falling asleep and maintaining asleep. This is important because lack of sleep can lead to confusion and mental changes.
4. Delivers Relief
Numerous studies have demonstrated the positive effects of CBD on chronic discomfort. A review of scientific studies to date found evidence that a THC/CBD combination may lead to mild and moderate alleviation for various conditions. The recommendation was that older adults may need dosing adjustments to accommodate a slower metabolism, but the medical researchers believe that further research will reveal CBD is a relatively safe alternative to opioids and other common analgesic medications for discomfort management.
How to Talk with Your Parents and Grandparents about CBD?
A common misconception is that CBD is like marijuana. One of the first things to explain to the seniors in your life is that CBD is not THC and does not cause a high. Some other points include the following.
Summary
The best CBD gummies for the elderly are high quality and flavorful. They may have additional ingredients, like melatonin, to address specific symptoms, but plenty of options contain minimal additional ingredients. As more seniors take CBD gummies, more anecdotal evidence is emerging. However, there is ongoing research on the effects of CBD, so more information is regularly available.
Sources