The Complete Guide to CBD Skincare Products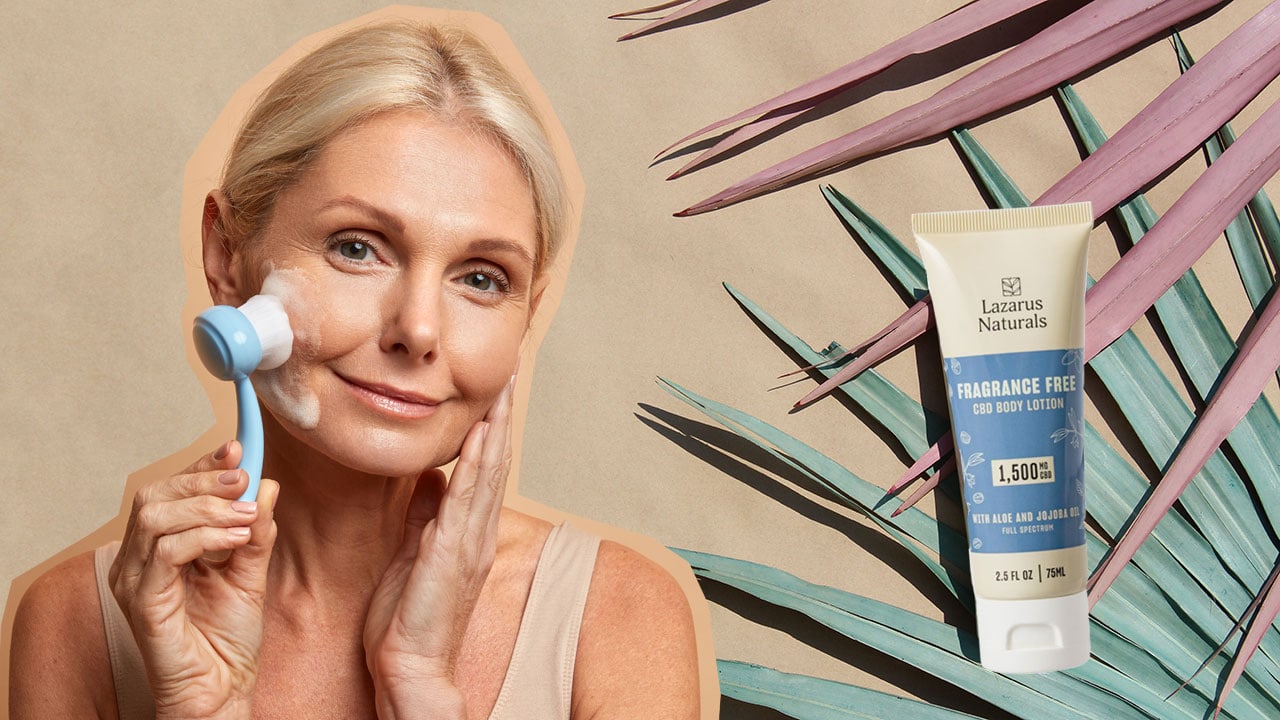 CBD skincare products are applied topically to the face and body like other products. The difference is you get the benefits of CBD, a cannabinoid extracted from the hemp plant. Clinical studies have found that CBD may help soothe irritated skin and improve skin moisture. These studies are supported by anecdotal comments from people using CBD skincare products daily.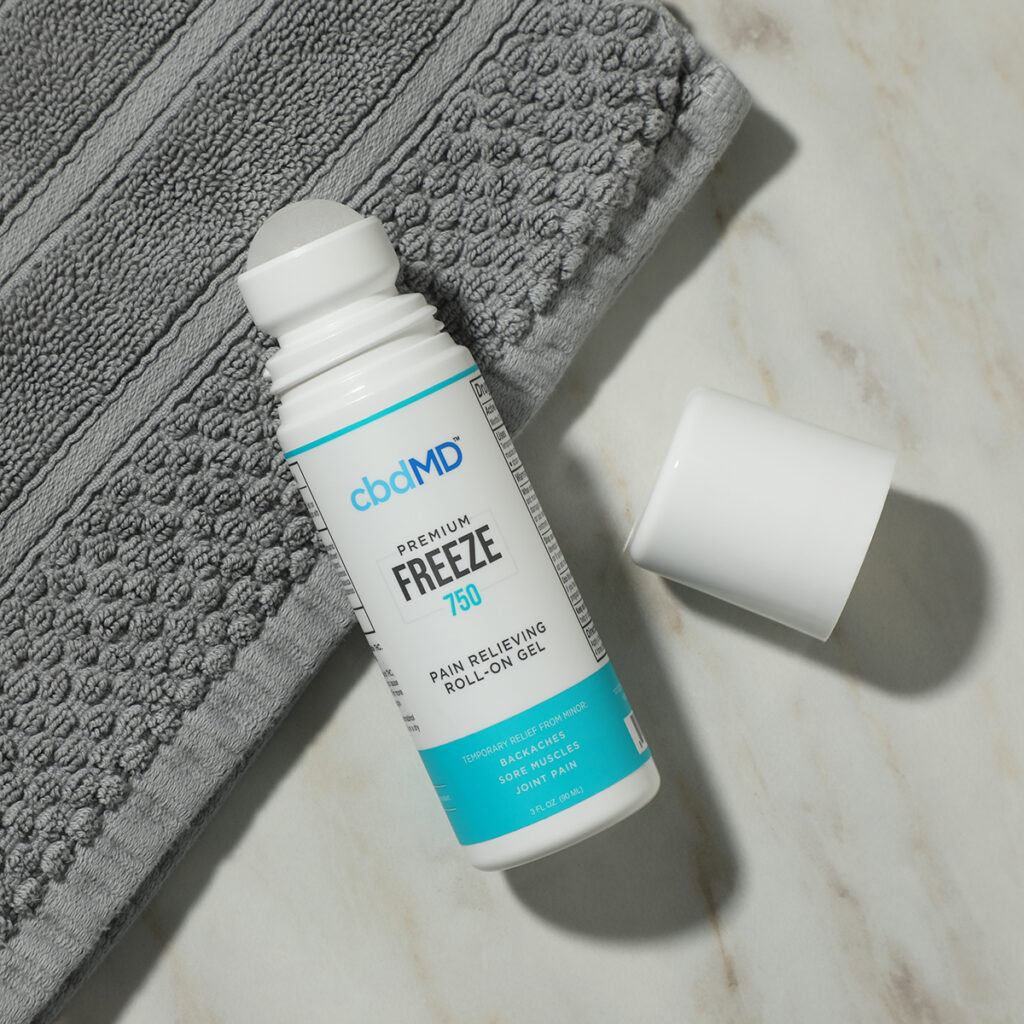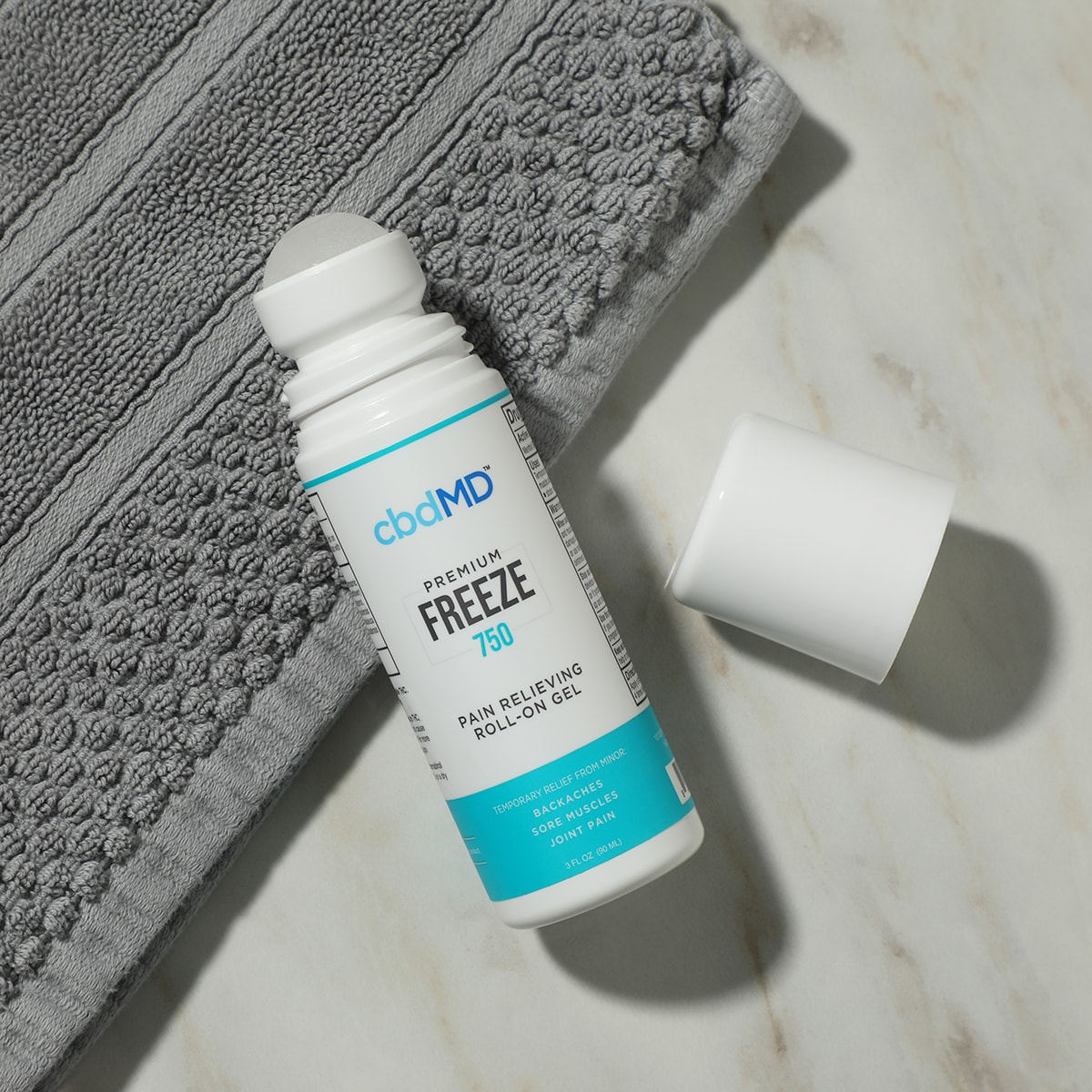 TLDR:
Various studies have shown that CBD may help soothe irritated skin, improve moisture, and reduce discomfort. CBD skincare products come in multiple forms, including creams, lotions, gels, salves, balms, roll-ons, and more. When choosing a CBD skincare product, it is essential to identify your skin needs and buy products from reputable brands that have independent third-party lab testing and publish a Certificate of Analysis (COA).
CBD for Skin: What Are the Benefits?
Is CBD good for skin care? What does the research say? Following are some of the documented CBD skincare benefits.
CBD may inhibit sebum production by the sebaceous glands, and the overproduction of sebum causes acne vulgaris and skin soreness.
Topical CBD may have anti-itching, analgesic, and wound-healing effects.
Data supports CBD as a skin-permeable cannabinoid, with the degree of permeability influenced by conditions like the skin's pH.
Research has suggested that CBD affects the skin's cannabinoid receptors and is anti-irritation.
CBD-enriched ointment applied to the skin of patients with skin allergies may significantly improve the symptoms and skin condition.
CBD may hydrate skin.
A study of athletes with lower extremity injuries and using a topical CBD twice daily found a significant improvement in discomfort levels and their ability to perform daily activities.
CBD has antioxidant properties, so it may reduce free radical formation that contributes to skin weakening.
CBD acts like an adaptogen, interacting with endocannabinoid receptors to modulate tension factors that affect the body, including the skin.
CBD skincare products are formulated for hydration, soothing irritated skin, easing muscle and joint soreness, promoting relaxation, cooling heated skin, and reducing discomfort. Millions of consumers have also provided reviews that clarify they use CBD topicals because they work.
The Different Forms of CBD Skincare Products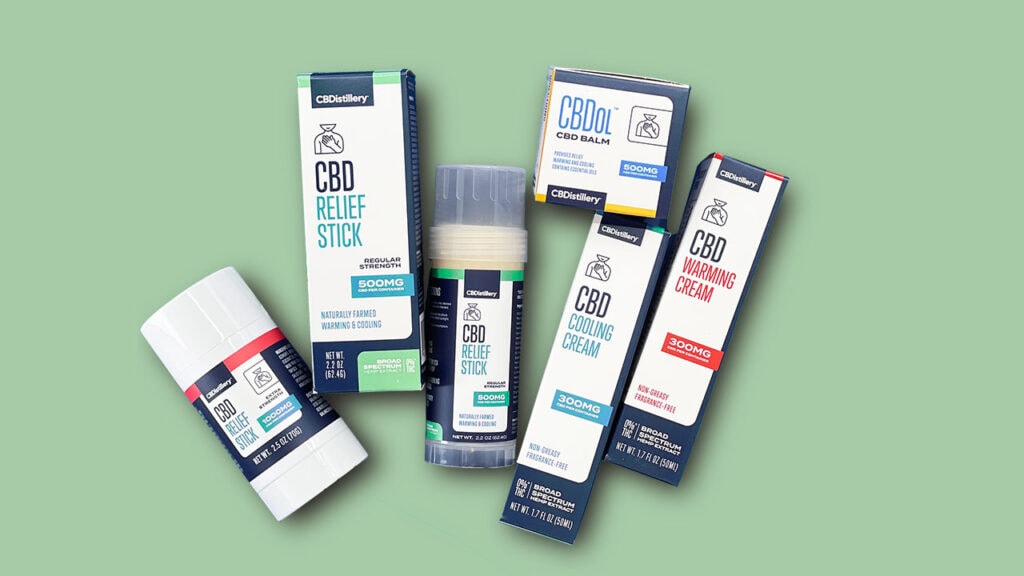 As the popularity of CBD for skincare increased, the variety of product forms expanded. You may think skincare mainly involves a lotion or cream, but many CBD product forms are designed to support healthy skin.
Besides CBD, many different essential oils and botanicals are included in the formulas. You will find oils like almond oil, sunflower seed oil, grapefruit peel oil, lavender oil, jojoba seed oil and many others. Some contain a butter like cocoa butter. Also used as ingredients is a large variety of botanicals, such as aloe vera, willow bark extract, vanilla, menthol, ginger root extract, chamomile flower extract, grapefruit seed extract and so on. They include the following.
CBD Creams
CBD cream is thick because it is approximately half water and half oil.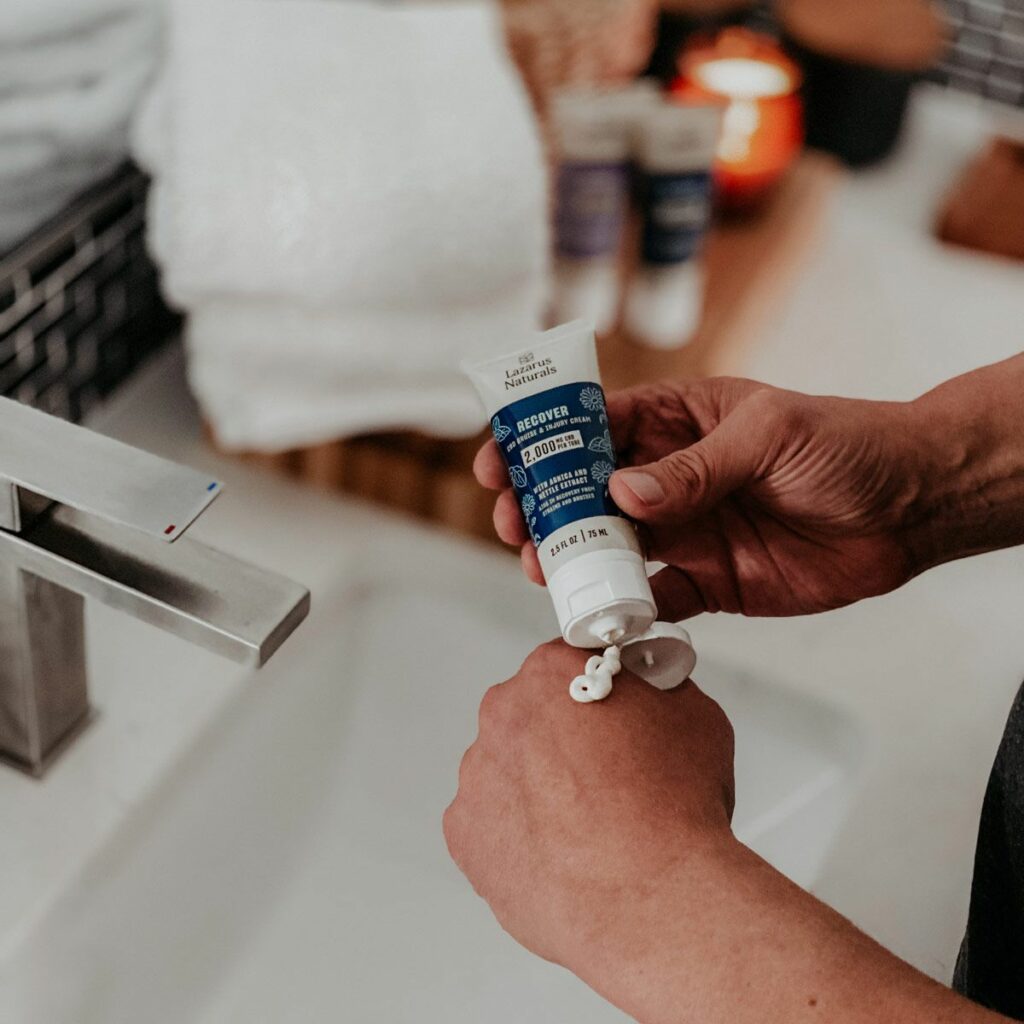 CBD Salves and Balms
These are semi-solid skin products. A salve is usually thinner and oilier compared to a balm.
CBD Lotions
Lotions have more water than creams, salves and balms, making a thin consistency.
CBD Gels
Gels are water-based moisturizers with a jelly-like consistency.
CBD Roll-Ons and Balm Sticks
The roll-ons have a liquid or gel that rolls on. Balm sticks are solid, water-free products made with essential oils and waxes.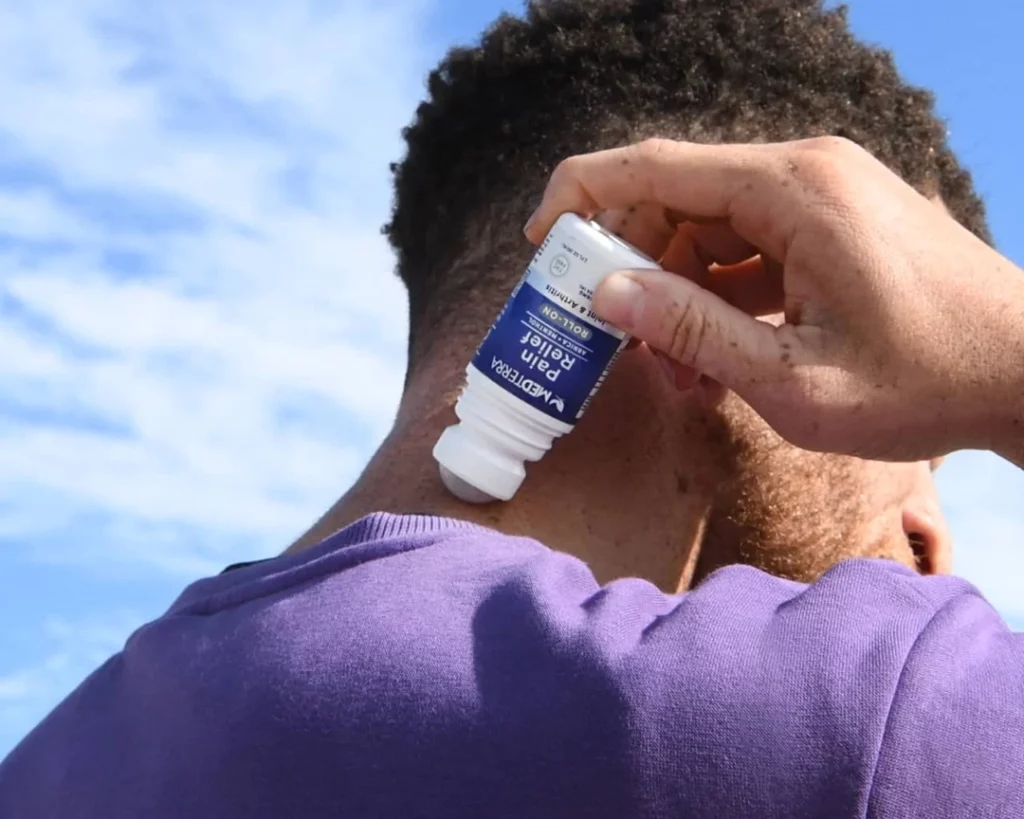 Other CBD skincare products include patches, bath bombs and salts, face and foot masks and lip balms. Also, some people rub CBD oil on their skin rather than use a cream or lotion. They also use oil as a lower layer of skin protection and apply a cream or lotion as a second layer.
One of the points to consider is that CBD topicals are made with all three spectrums: full spectrum, broad spectrum, and CBD isolate.
How to Choose the Best CBD Skin Care Products?
You want to buy high-quality CBD skin care products. The CBD market remains unregulated, so consumers should follow best practices.
Identify Your Needs

Identify your needs, like dry skin, daily moisturizing, relief, etc.

Do Research

Research different products and look for labeling transparency.

Find Products With Third-Party Lab Tests

Buy products from brands with independent third-party lab test products and read the Certificate of Analysis (COA).

Choose CBD Spectrum

Try full spectrum CBD skincare products because they have whole-plant CBD extract. The caveat is that if you want not to use any product with THC, the following best choices are CBD broad spectrum and CBD isolate.
Full spectrum and broad spectrum CBD can contribute to the entourage effect in which all the cannabinoids and terpenes in the product act synergistically.

Find the Right CBD Potency

Find the right CBD potency by beginning with a low-potency skincare product and testing stronger potencies over time.

Use Different Skincare Products

Use different CBD skincare products, like CBD face products to protect the skin from environmental damage and early aging, and CBD creams for moisturizing dehydrated skin patches.

Read the Product Labels

Always read product labels so you know the other ingredients; test each product on a patch of skin before applying it on a widespread area.
How to Add CBD Skincare to Your Routine?
How you add CBD skincare to your routine depends on your skin condition and issues. Do you have oily, dry, sensitive, or normal skin, or is your skin a combination of oil and dry, which is quite common? Does your skin have issues related to your activities? For example, does your skin need a boost from an active lifestyle? You might select a CBD skincare product that assists with recovery. Is your skin dehydrated in the winter? There are CBD creams that provide deep moisturizing.
You choose a CBD skincare product based on your needs, which may require more than CBD topical. Some people use their favorite lotion, cream, ointment, or balm and add 2-3 drops of CBD oil. You have many options. A general skincare routine includes the following.
Thoroughly cleanse your skin each evening.
Apply a CBD cream or lotion to the face in the morning and evening to protect the skin against environmental damage.
Apply CBD cream or lotion to the body each morning to keep the skin supple throughout the day.
Use CBD gel or roll-on after vigorous exercise for faster recovery.
Regularly soak in a warm tub of water with a bath bomb for overall skin treatment.
Use face masks once a week to enhance the daily routine use of CBD face products.
Use foot masks once a week to soften skin that is often neglected.
Taking the Best Care of Your Skin
Your skin plays a vital role in maintaining good health. Taking routine care of your skin helps it stay supple, healthy, and resistant to premature aging. Using a CBD skincare product is just like using any other skincare product. You apply it topically to the face and body. The difference is that CBD skincare products offer the added benefits of CBD, a cannabinoid extracted from the hemp plant.

Sources
https://www.ncbi.nlm.nih.gov/pmc/articles/PMC4151231/
https://www.ncbi.nlm.nih.gov/pmc/articles/PMC9210160/
https://www.ncbi.nlm.nih.gov/pmc/articles/PMC9710319/
https://www.ncbi.nlm.nih.gov/pmc/articles/PMC8878527/
https://pubmed.ncbi.nlm.nih.gov/30993303/
https://www.ncbi.nlm.nih.gov/pmc/articles/PMC10061782/
https://www.mdpi.com/2076-3921/9/1/21
https://www.ncbi.nlm.nih.gov/pmc/articles/PMC630462