Table of Contents
Many people are taking control over the sleep issues impacting their lives using CBD supplements with melatonin. Mood, alertness and cognitive function are all impacted when we have sleepless nights. Unfortunately, 45 percent of Americans says that poor sleep interferes with daily activities at least once a week! Adults need at least seven hours of sleep per night for optimal health. Falling short of that can open you up to a variety of chronic health problems. What's more, a person who sleeps less than seven hours per night is more likely to struggle with obesity and physical inactivity than those who get the recommended amount of sleep.
Stress and busy schedules are making it difficult for Americans to get the sleep they need to thrive. Most aren't interested in becoming dependent on prescription sleep aids. The good news is that you don't necessarily need to take anything unnatural to get back in the habit of getting a good night's sleep.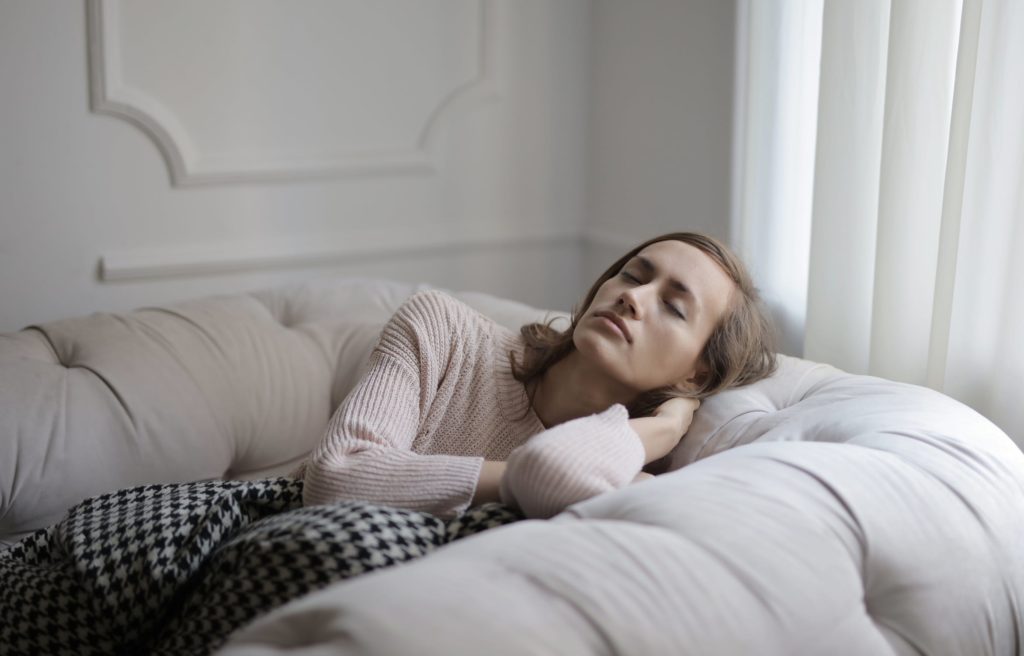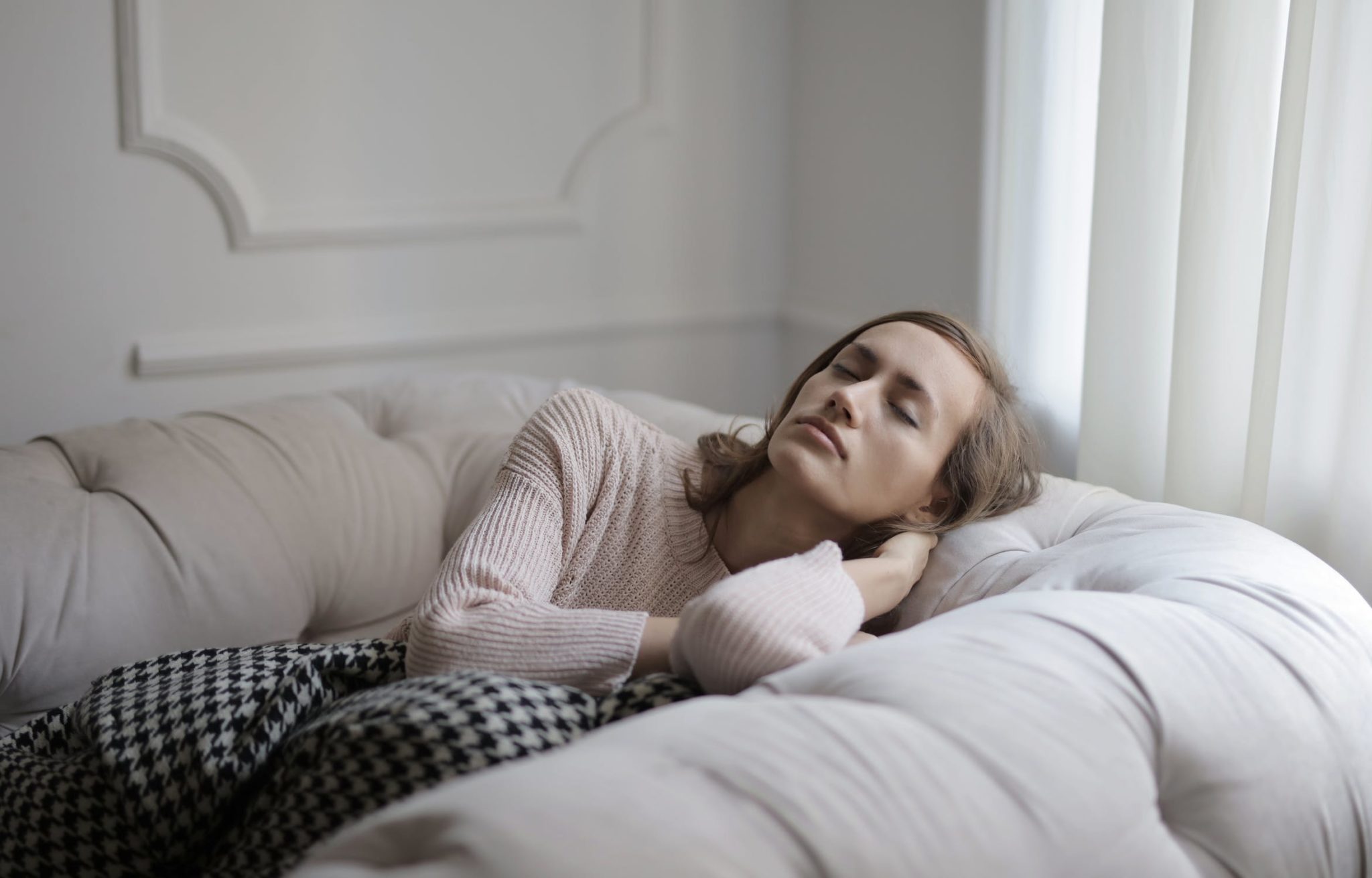 What is Melatonin?
Melatonin is emerging as a natural solution for getting the full amount of rest each night it takes to be healthy, happy and productive. Melatonin is actually a hormone that our bodies produce naturally to regulate the circadian rhythm that aids in the human sleep-wake cycle. In fact, the body produces melatonin from the time we're ready to fall asleep until it's time to awaken. Unfortunately, not everyone has levels that perform the way they should. This is where something like CBD products with melatonin can come into the picture. Here's a look at the forms available:
Gummies
Tablets
Patches
Capsules
CBD products for sleep offer relaxation and mood stabilization mixed with the melatonin that the body needs to have a healthy sleep-awake cycle. A study from 2017 found that melatonin is effective at helping people to fall asleep faster and enjoy regulated sleep patterns. Melatonin is particularly effective when used as a natural treatment for sleeping problems. However, CBD products with melatonin can be used for a host of sleep issues. Let's take a look at the best CBD oil products.
CBD Products Containing Melatonin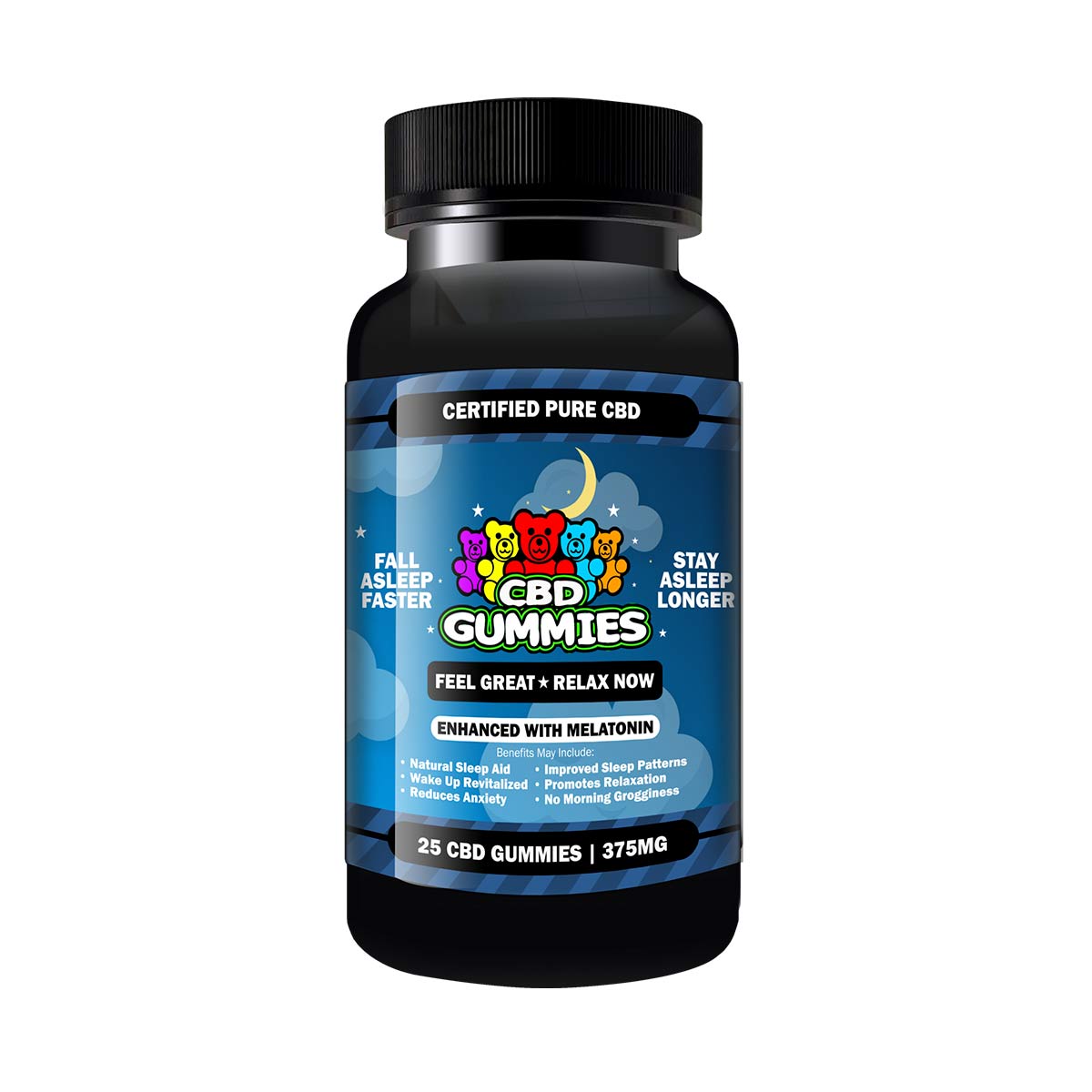 These CBD gummies for sleep provide a really palatable way to get a mix of CBD and melatonin. Each hemp bomb provides 15 milligrams of pure CBD blended with 5 milligrams of natural melatonin. Each tasty gummy is formulated to make it easier to fall asleep faster.
What's more, you'll actually stay asleep for longer periods without disturbances. The big benefit is that you won't be left feeling groggy or "unrested" the way you might with a prescription sleep aid. That means you're actually ready to take on the day when you wake up in the morning. You can take one to two gummies prior to your intended bedtime.
At our online store you can also buy CBD gummies with melatonin from Hemp Bombs in the following packages: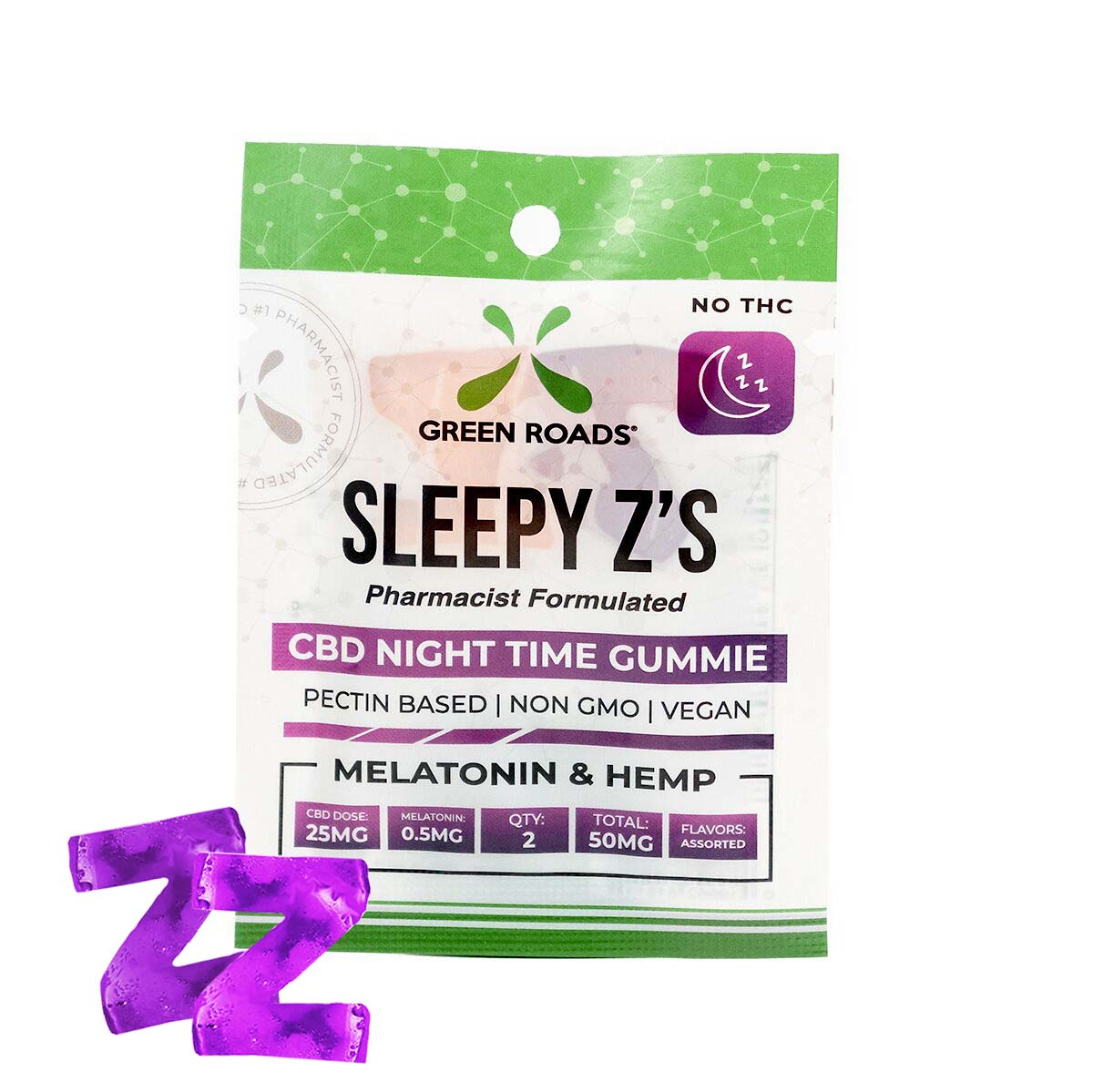 This is one of the top GBD gummies for sleep if you're looking for a melatonin-infused gummy snack that directs your circadian rhythm. This product contains a CBD dose of 25 milligrams mixed with 0.5 milligrams of melatonin. Enjoy a pleasant flavor as you pop one into your mouth prior to bedtime.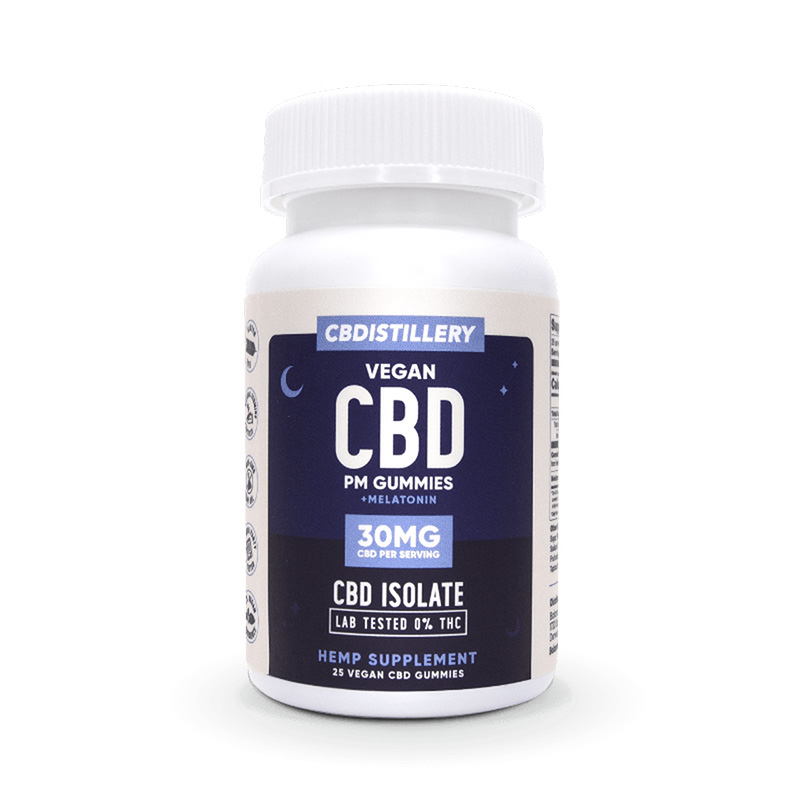 Each tasty vegan gummy contains 30 milligrams of CBD and 2 milligrams of melatonin. Take one candy before bedtime to enjoy a restful night of sleep. Natural fruit juices and cane sugar give these hemp-derived, non-GMO gummies a very sweet and fruity taste.
In addition to sleep support, these edibles are designed to offer pain relief that makes it easier to get comfortable during rest. That makes them one of the top CBD gummies for people who struggle to fall asleep due to physical discomfort.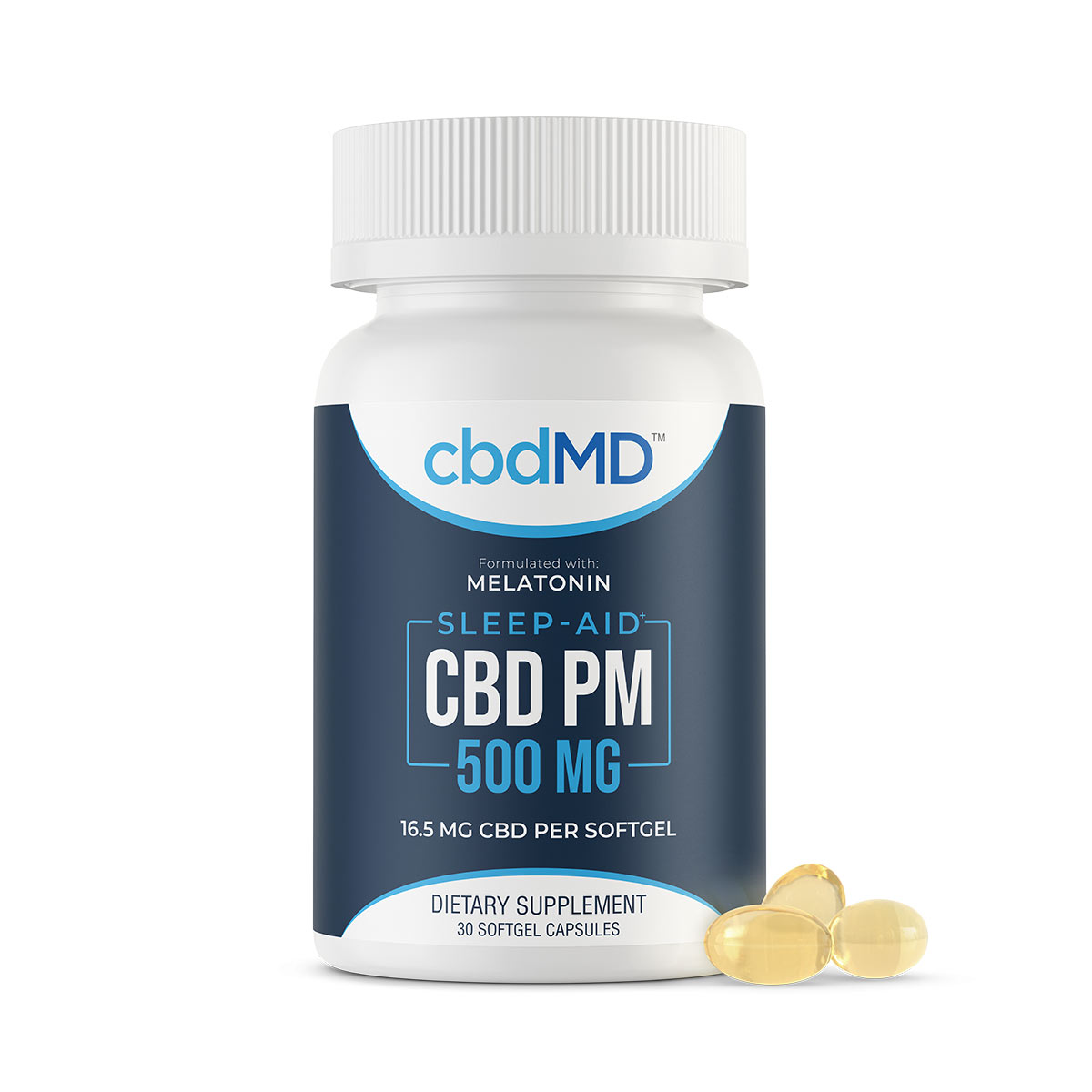 These capsules are formulated to defend your body against pain using the healing properties of CBD, melatonin, sleep herb blend, vitamin E and MCT oil. You'll fall into a very deep and restorative sleep that leaves you feeling healed in the morning. Each capsule contains 16.5 milligrams of CBD and 3 milligrams of melatonin.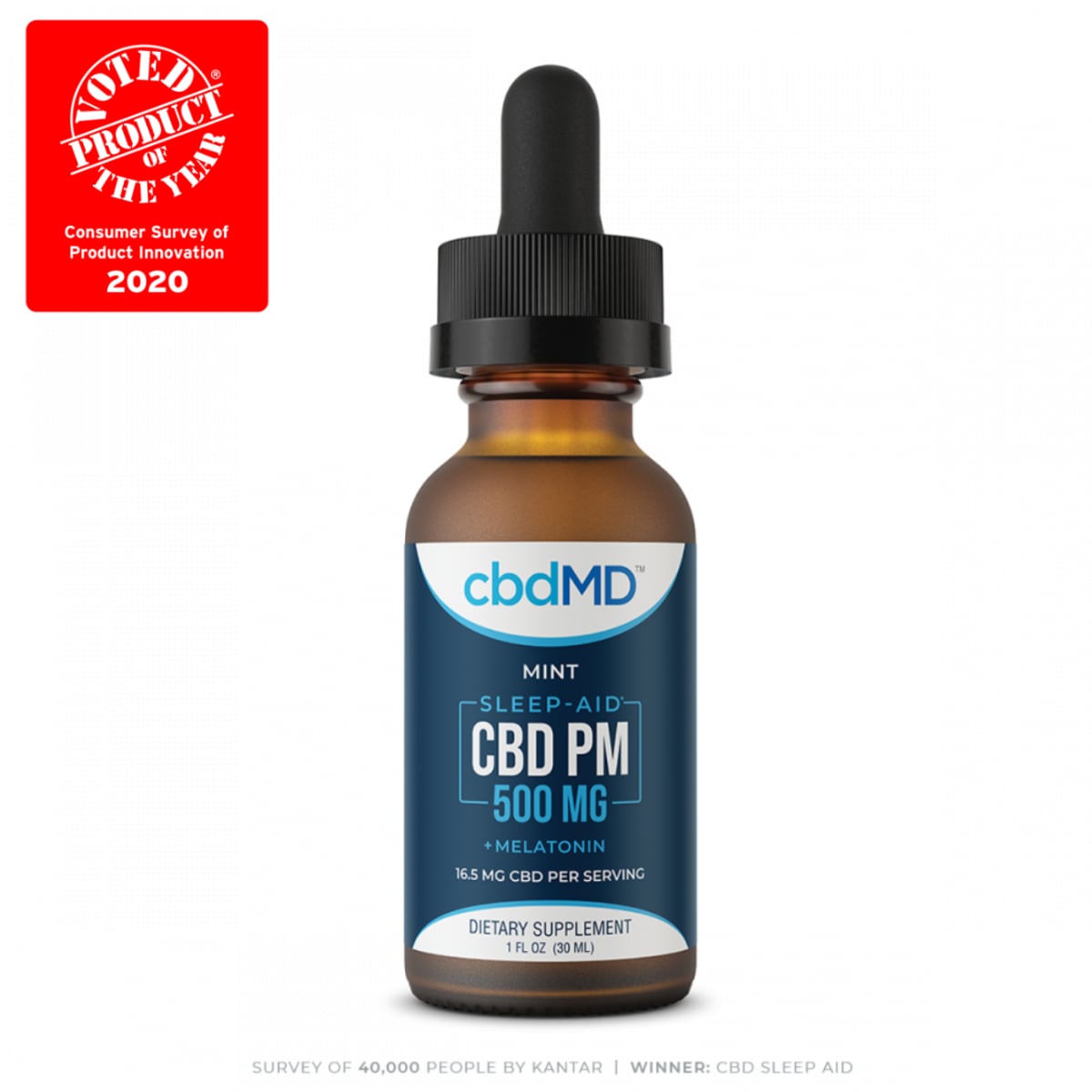 In 2020, this CBD PM tincture from cbdMD won one of the highest accolades accorded to consumer products, product of the year – CBD Sleep Aid. 40,000 consumers by Kantar voted for our unique product that combines the best of quality and innovation. 
With 500 mg of CBD, 150 mg of melatonin (per bottle) and a blend of herbal extracts – chamomile, valerian root extract, passionflower, cascade hops, lemon balm – this specially formulated CBD PM blend is the perfect nighttime companion.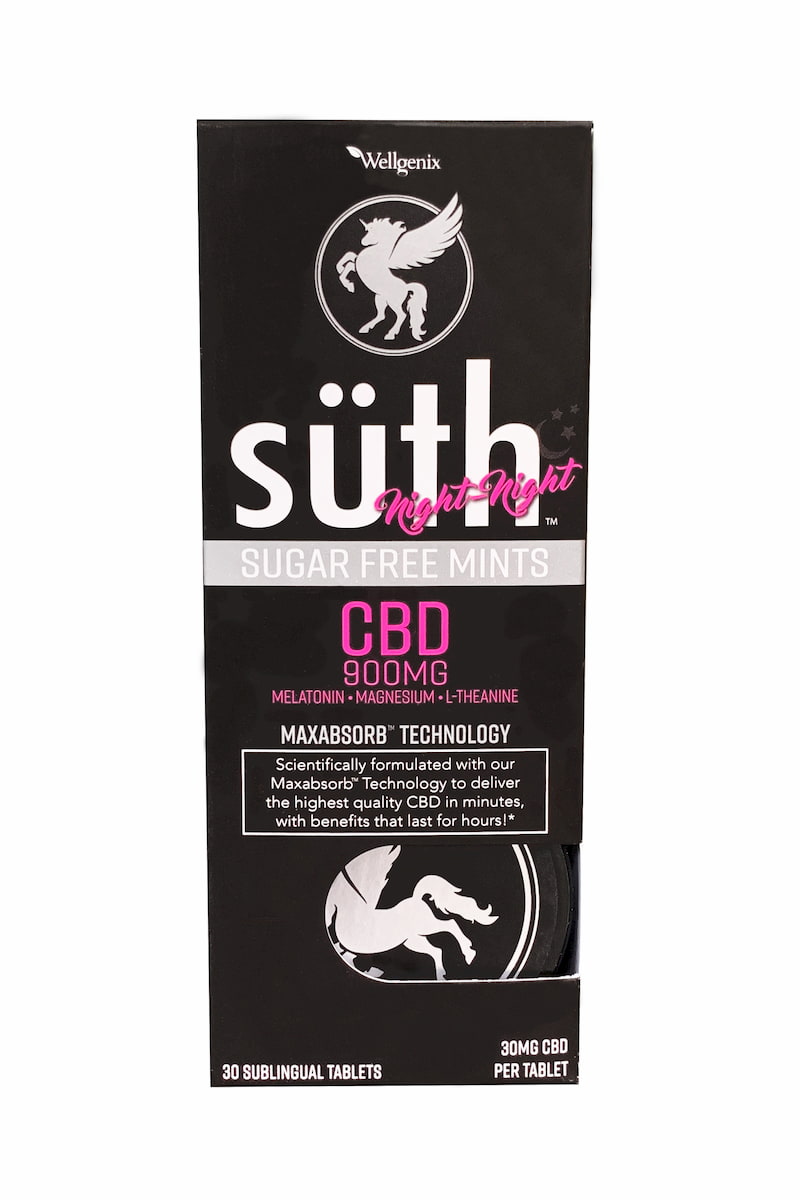 These refreshing tablets feel very soothing in your mouth when taken just before bed. Simply let the tablet dissolve under your tongue for maximum effectiveness. Each mint contains 30 milligrams of high-quality CBD mixed with melatonin.
In addition, these tablets are formulated with L-theanine and magnesium to provide support to the nervous system and regulate neurotransmitter activity linked to feelings of calm and peacefulness. This is a good option for anyone who suffers from sleep issues linked to stress.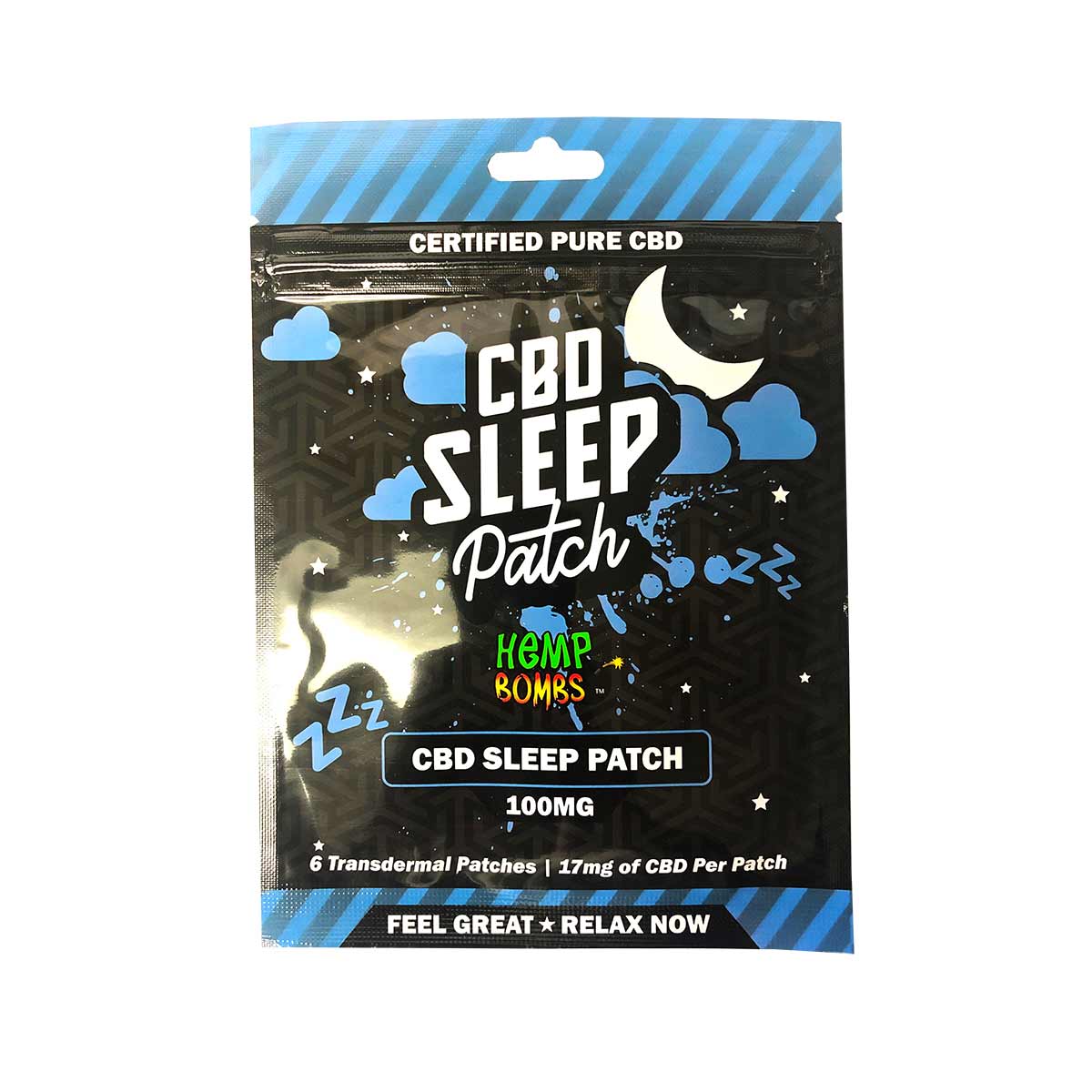 Simply make putting a patch on your arm part of your nightly tuck-in ritual to enjoy a full night of rest. Each count is infused with 17 milligrams of CBD and 3 milligrams of melatonin to assist with both sleep and pain relief. A patch is one of the best CBD for sleep because it provides a direct concentration of CBD straight into the bloodstream that creates an immediate effect. It can be worn for between eight and 12 hours.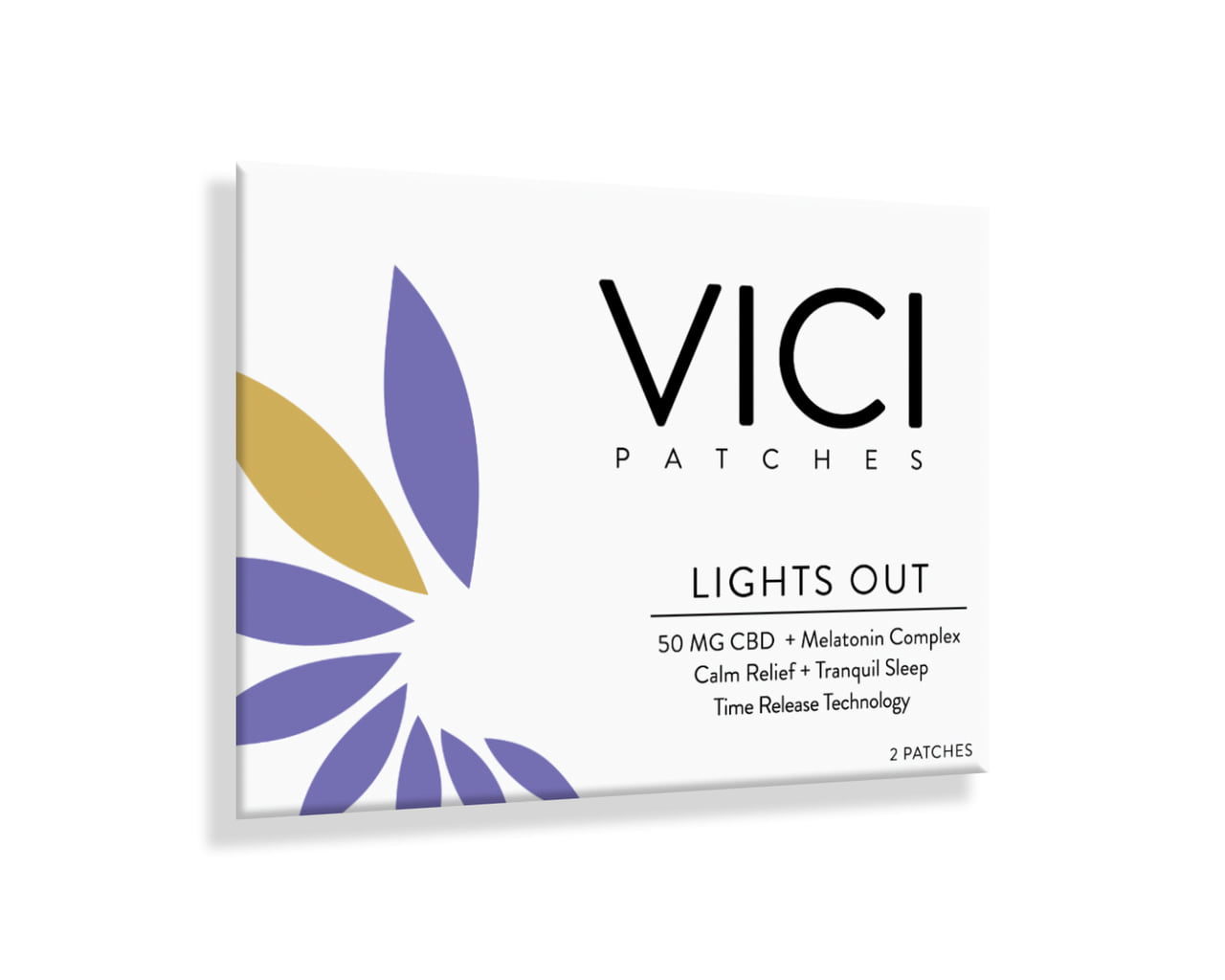 These patches are designed with time-release technology that delivers a dose over the course of 10 hours. They are particularly effective because they bypass the gastrointestinal tract to enter the bloodstream directly through your skin. To use, simply peel and place on your skin right before you'd like to feel the effects of the CBD and melatonin. Each potent patch contains 50 milligrams of CBD.
Which One Is the Best?
The CBD sleep aid you choose will depend on your specific needs. Some find that formulas that deliver a quick infusion make it easier to fall asleep on demand. Others prefer a slow-trickle approach. Better sleep is closer than ever regardless of which one you choose!