cbdMD, CBD PM Softgel Melatonin Capsules, Broad Spectrum THC-Free, 30ct, 300mg CBN + 1200mg CBD
Same Day Free US Shipping Over $60

Earn 5% Back with Every Purchase

Low Price Guarantee

30 Day Money-Back Guarantee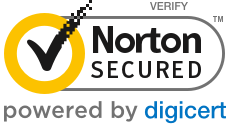 Same Day Free US Shipping Over $60

Earn 5% Back with Every Purchase

Low Price Guarantee

30 Day Money-Back Guarantee
WARNING: Reproductive Harm -
Product Data
| | |
| --- | --- |
| SKU | CMDCP09 |
| Size | 30 count |
| CBD Per Container | 1200 mg |
| CBD Per 1 count | 40 mg |
| Price Per 1 mg CBD | $.04 |
Get the sleep you deserve with cbdMD's premier CBD sleep aid in a convenient sleep aid pill. We've crafted a softgel version of our award-winning sleep formula of Superior Broad Spectrum hemp extracts and melatonin with calming herbs so you have the right solution for every need. Available in three varying concentrations: 500 mg, 1000 mg, and 1500 mg of CBD per bottle. Now with additional levels of CBN for aided relaxation, this sleep aid offers 40 mg of CBD and 10 mg of CBN per serving in the 1500 mg bottles. When you're getting your best sleep, you're living your best life!
Made with broad spectrum hemp extract with supportive cannabinoids (CBD, CBG, CBN) and select terpenes
Available in 30-count bottles with 500 mg and 1500 mg of CBD; also available in 60-count bottle with 1000 mg of CBD
Includes Melatonin and naturally relaxing herbs such as Valerian Root, Lemon Balm, Chamomile, and more
Fortified with Vitamin E
Flavorless and easy to swallow
Description
BENEFITS
With CBD PM softgels, our sleep aid pills, we take the best that nature has to offer and blend it with scientific precision. Our Superior Broad Spectrum hemp extract formula comes from non-GMO hemp grown right here in the USA, and is extracted and rigorously tested to ensure that we've got all the best stuff from the plant – and nothing you don't want. Every batch is then tested by an independent, ISO-certified lab whose results you can look up right here on our website.
We bring that same rigorous approach to everything else in our CBD for sleep. We've drawn from herbs around the world that traditional cultures have used to relax, and combined them with melatonin, a hormone your body naturally produces. All of this in a precisely measured amount in each softgel makes it the perfect sleep aid. We combine all of these ingredients with the premium benefits of CBD into one easy-to-use product so you can enjoy better sleep!
ASSIST WITH MAINTAINING REGULAR SLEEP CYCLE
Melatonin is part of your body's natural system that lets you know when it's time to sleep. By combining soothing ingredients like valerian root, chamomile, and calming hops, you can rest easy and relax on a nightly basis. You can further encourage melatonin production with an evening bath.
STRESS MANAGEMENT
Poor sleep patterns can aggravate the effects of everyday stress. Using CBD PM softgels to sleep better can help you stay calm and head off these effects before they start. Enjoy a brighter tomorrow through better sleep and optimal recovery.
ENHANCE EXERCISE RECOVERY
Much of your body's healing activity takes place during deep sleep, which normally comes in 90-minute cycles of uninterrupted slumber. Getting better rest with the assistance of our CBD sleep aid can help with recovery from your workout.
COMPLEMENT A HEALTHY WELLNESS ROUTINE
Regular sleep is a cornerstone of good health, enhancing every other aspect of your wellness routine. Research shows that sleep supports a wide range of bodily functions, and getting good sleep can result in better health and wellness. CBD PM softgels can help you maintain this key component.
CONTAIN NON-DETECTABLE LEVELS OF THC
Like all our products, our sleep aid pills use hemp extracts from plants grown right here in the USA. As always, we independently test our products in-house and through a third-party lab to ensure they're THC-free.
DIRECTIONS
The sleep aid that shows you how to sleep better is just a softgel away! Simply swallow each softgel whole with a glass of water or drink about an hour before you need to go to sleep. We recommend starting with one softgel, but you are free to adjust the number of capsules as needed. If you have previous experience taking CBD for sleep, melatonin, or other sleep aid pills, this can give you an idea of what amount will be most effective; each softgel contains 3 mg of melatonin and either 16.5 or 50 mg of CBD, depending on the concentration.
Keep in mind that while many will feel the full effects of melatonin right away, CBD requires time to build up in your system. CBD PM can be most effective as part of a regular CBD routine that includes additional products (like CBD oil, CBD gummies, or CBD bath bombs) and adding the sleep aid as needed. Please consult your primary healthcare provider with any questions about adding CBD to your wellness regimen.
ARE THEY VEGAN?
Only a few products at cbdMD are not vegan, but our CBD PM softgels are made with gelatin derived from animal origins. If you are a strict vegan or vegetarian, we recommend using our CBD oil for sleep, as it is guaranteed vegan and gluten-free. If you're looking for other vegan products, try our CBD oil, or even our CBD gummies – one of our best-selling products in a variety of options: original gummies, CBD sour gummies, and vitamin C gummies.
I ALREADY TAKE HIGH-DOSE MELATONIN. IS THIS SAFE TO COMBINE WITH IT?
Each CBD PM softgel contains 3 mg of melatonin, so using them will add to your overall melatonin intake. While there's no generally recognized amount of melatonin that's considered not safe, if you're experiencing different effects, such as daytime drowsiness or fatigue, it could be a sign that you're taking too much. As with all wellness regimens, find the right amount of CBD for you and stick with it – we suggest maintaining your routine for at least 30 days to experience the best results!
WHAT'S THE DIFFERENCE BETWEEN THESE AND CBD OIL FOR SLEEP?
While the herbal ingredients in both products are the same, CBD PM softgels contain a slightly lower concentration of melatonin at 90 mg per bottle or 3 mg per serving. Our CBD oil for sleep, by contrast, contains 150 mg of melatonin or 5 mg per serving. Softgels are flavorless, while the tincture provides a refreshing mint or sweet berry flavor. No matter which option you prefer, we've got the perfect solution to help you sleep better!
HOW LONG BEFORE BED SHOULD I TAKE THE SOFTGELS?
Like all ingestible CBD products, CBD softgels must go through the digestive process in order to interact with the body's systems. Did you know that CBD interacts directly with your endocannabinoid system (otherwise known as the ECS)? In general, this means you should take it about an hour before you go to bed to give it enough time. As CBD takes time to build up in the body, taking a CBD sleep aid might be more effective if you're already using a daily CBD regimen.
Additional information
| | |
| --- | --- |
| Weight | 1.4 oz |
| Dimensions | 1.8 × 1.8 × 3.4 in |
| Brand | |
| Spectrum | |
| THC | 0% THC |
| Contains | |
| Benefit | |
| CBD for | |
Customer Reviews
14 reviews
4.86 out of 5 stars
×
Please Sign in to rate this comment