Does CBD Work Without THC?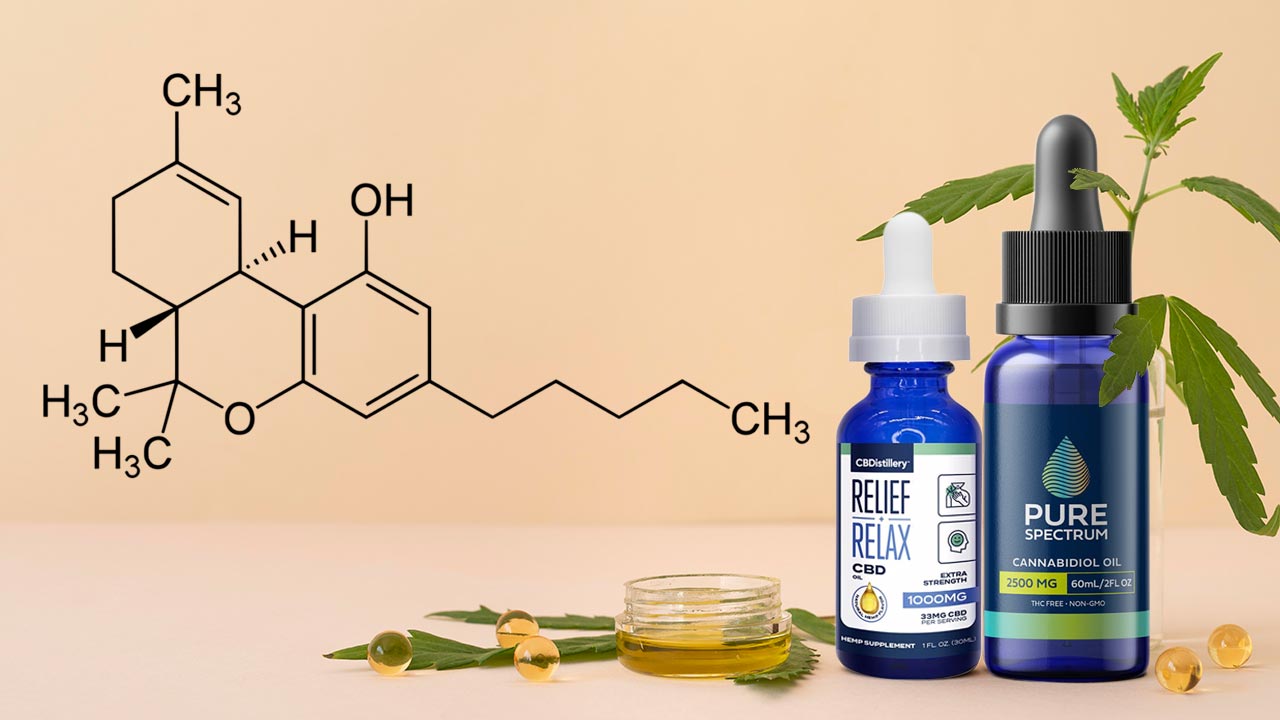 Are CBD and THC synonymous? Not exactly. While you may hear these two terms mixed together in cannabis conversations, cannabidiol (CBD) and tetrahydrocannabinol (THC) don't necessarily go hand in hand. Take a minute to clear up the facts about using CBD without THC.
What's the Difference Between CBD and THC?
It's helpful to start with what CBD and THC have in common. Both CBD and THC are cannabinoids that are found in cannabis. The big difference is how these compounds affect us. While THC causes what can be described as a high, CBD does not.
THC and CBD Spectrums
It's very important for consumers to know about which products to look for when seeking out CBD oil 0% THC products. It's very easy to find CBD without THC. However, some CBD products do intersect with THC products. It all comes down to knowing about the different CBD spectrums. Here's the cheat sheet on CBD spectrums:
Full-Spectrum CBD
In addition to containing CBD, full-spectrum CBD retains all other cannabinoids. That includes trace amounts of THC. Generally, a hemp-derived full-spectrum CBD product maxes out 0.3 percent THC.

Broad-Spectrum CBD
While broad-spectrum CBD contains multiple cannabinoids in addition to CBD, it does not contain any THC.

CBD Isolate
It's pure CBD.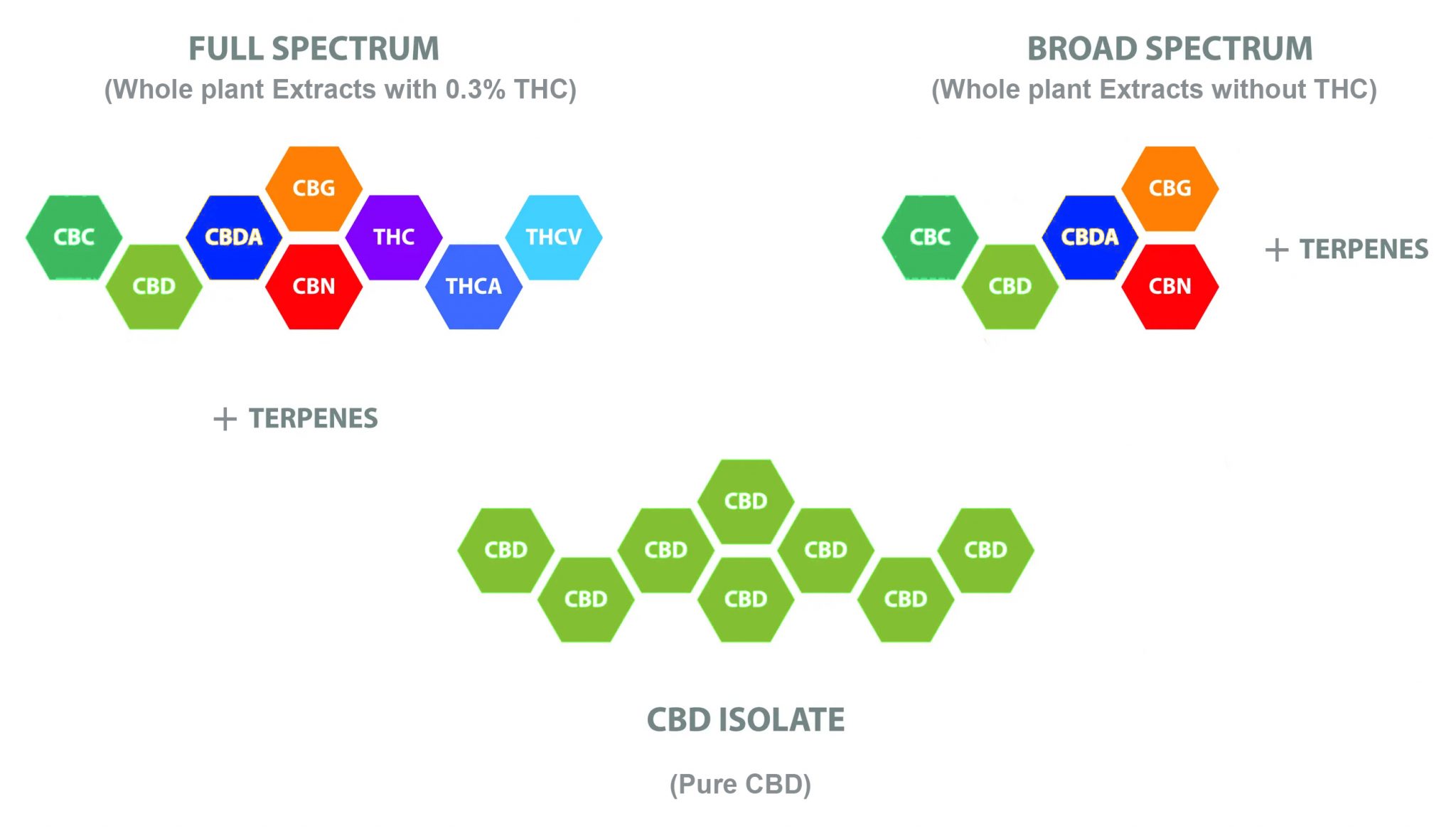 Reading labels carefully to ensure that you're purchasing the intended spectrum is important if you're avoiding THC. Unfortunately, labeling accuracy of cannabidiol extracts sold online is a major problem that impacts customers. Shopping from a trustworthy online CBD retailer carrying CBD products from brands that use third-party testing is the best way to avoid this problem.
Does CBD Work Without THC?
There's no need to be concerned about getting a subpar experience from CBD without THC benefits. THC is not needed to activate CBD. CBD without THC still triggers activity in biochemical receptors in the endocannabinoid system (ECS) to support wellness. Plenty of studies show the benefits of CBD for mood and calm.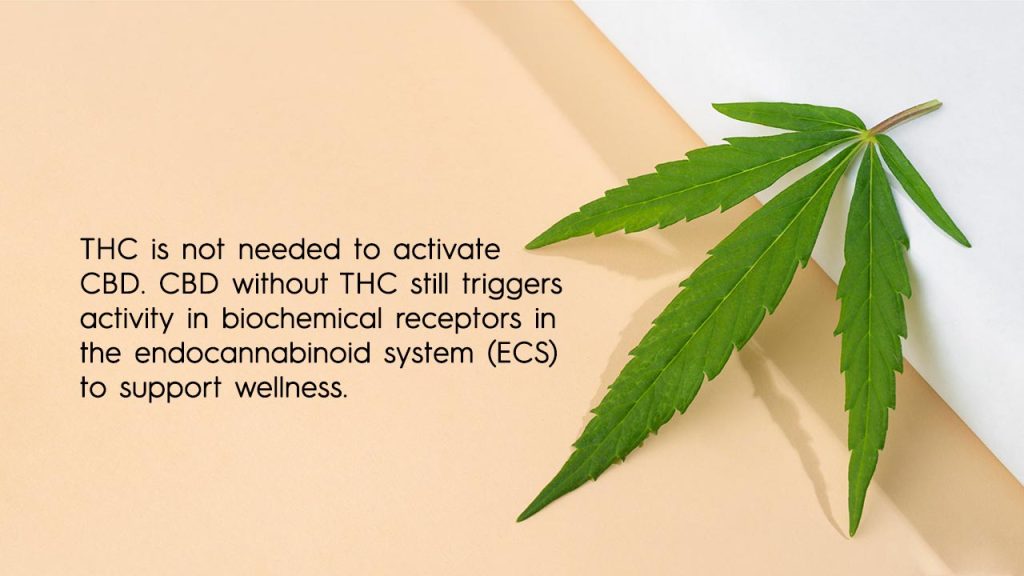 There is some talk of something called the "entourage effect" that occurs when CBD and THC are taken together as part of a full-spectrum product. Some research points to the idea that the full combination of compounds found in the cannabis plant creates a richer benefit. Some people may prefer to use the many readily available full-spectrum CBD products for sale today to test this idea. However, others find that broad-spectrum CBD and CBD isolate products fulfill their needs.
If you're thinking of learning how to remove THC from CBD oil, it's important to know that the process is delicate. Some methods used by CBD producers around the world to create THC-free CBD include carbon-dioxide extraction, ethanol extraction, absorption using liquid solvents, winterization, distillation, and oil infusion. CBD isolate is typically made from a process called chromatography that removes all terpenes and unwanted cannabinoids.
Why Choose a THC-Free CBD Oil?
There are many reasons why a person may prefer a THC-free broad-spectrum or isolate CBD product over a full-spectrum product. First, there is no "wrong" or "right" way to take CBD products when the goal is to explore opportunities for wellness. However, some people aren't interested in potentially experiencing the psychoactive properties of THC.
The most common reason why people prefer to skip full spectrum CBD oil THC products is that they need to participate in routine drug testing for work. This is where it can get complicated. Can CBD show up on a drug test?
The answer is that CBD won't show up on a drug test. However, a full-spectrum CBD product that contains even the slightest trace of THC will likely trigger a positive drug test due to the fact that THC is the main active ingredient in marijuana. This is how it becomes possible to get a positive drug test just by taking CBD.
It's even possible to get a positive drug test when taking a broad-spectrum CBD product due to THC contamination. The chances are lower with hemp-derived CBD. This has to do with plant composition. While marijuana plants contain varying THC concentrations, hemp-derived CBD can only contain a maximum of 0.3 percent THC. Anyone who is concerned about passing drug tests while taking CBD products should focus on CBD isolate because it will not contain any traces of THC.
THC Free CBD Oil Bestsellers
How to Check for THC Content in CBD Oils?
The easiest way to check for CBD content in CBD oils is simply to know your spectrum types. Focus on broad-spectrum and isolate CBD products if you need to avoid THC. In addition, focusing only on hemp-derived CBD can help you to control THC exposure. A quality CBD product should have clear and accurate labeling regarding levels of CBD, THC, terpenes, flavonoids and other compounds.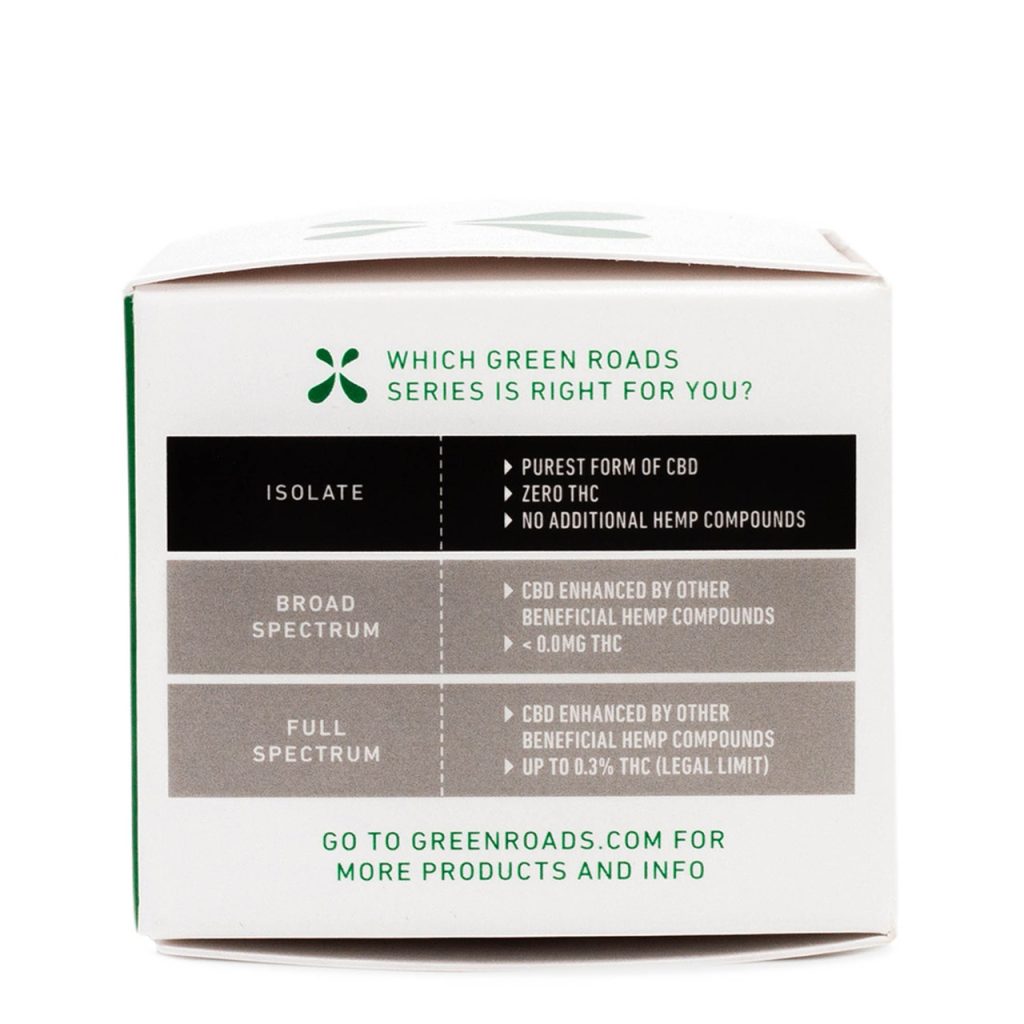 If you have questions about levels of specific compounds in specific CBD oils, you should reach out to the retailer or manufacturer to get any questions regarding product content cleared up. In fact, respected CBD brands often post their third-party lab reports to enable customers to see results for detectable THC levels. Look for proof that a full-spectrum product doesn't contain more than 0.3 percent THC. Both isolate and broad-spectrum products should display non-detectable (ND) THC levels.
Final Thoughts
CBD and THC don't need to mingle. People can generally expect to get a full CBD experience even if they only opt for broad-spectrum CBD over full-spectrum CBD. However, a person who has no reason to monitor THC levels may want to try a full-spectrum CBD product to experience a product with a higher overall percentage of cannabinoids. The common thread for all CBD products is that reading labels, asking questions and sourcing from reputable CBD brands will help you to get the quality you deserve.
Sources
https://jamanetwork.com/journals/jama/fullarticle/2661569
https://www.ncbi.nlm.nih.gov/pmc/articles/PMC6326553/
https://www.ncbi.nlm.nih.gov/pmc/articles/PMC6161644/
https://www.ncbi.nlm.nih.gov/pmc/articles/PMC5206469/
https://bpspubs.onlinelibrary.wiley.com/doi/10.1111/j.1476-5381.2011.01238.x