Exploring the Top CBD Vape Products Today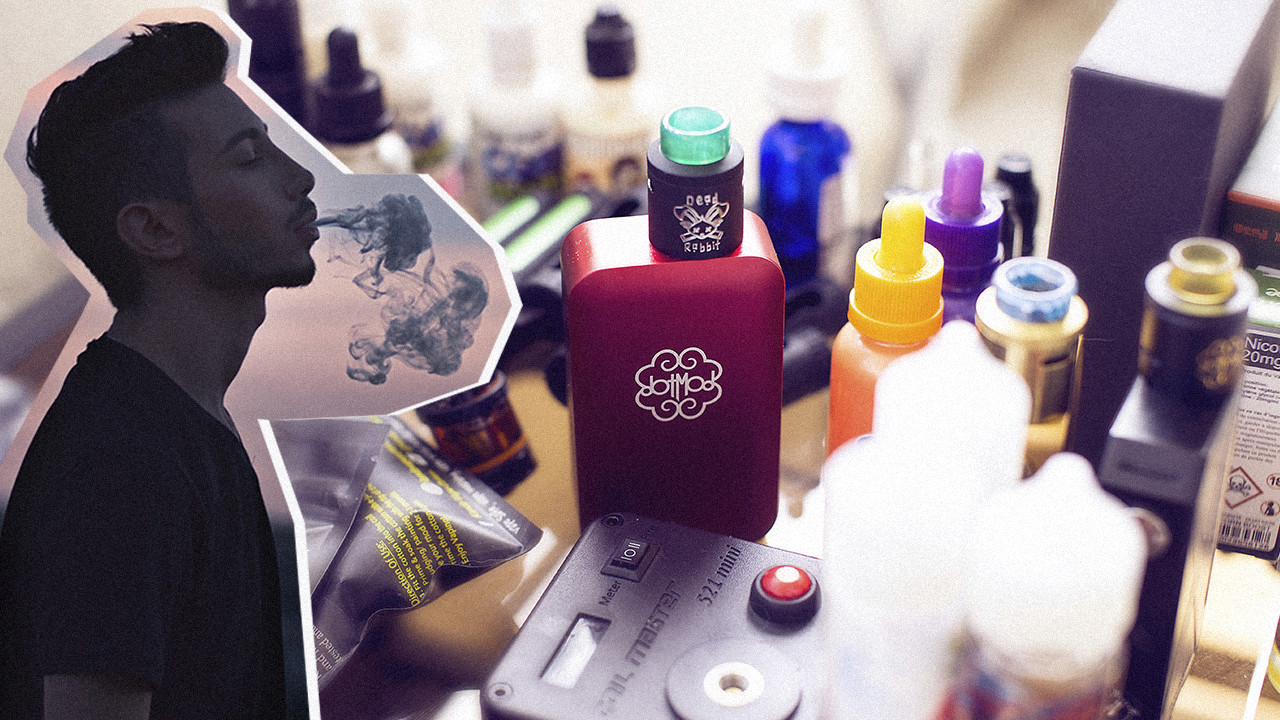 The marketplace is saturated with CBD products today. Also referred to as cannabidiol, CBD is the latest product to come from the cannabis plant. This substance, however, isn't closely related to THC, where marijuana gets its psychoactive high.
CBD has many applications for relaxation, and consumers are taking notice. Take a journey to the CBD world where you can learn all about vaping and its possible benefits.
A Short Primer on CBD Vape
Vaping is the process of heating a substance so that it turns into a gaseous form. As you vape, the contents within your CBD are safely moved into your respiratory system. Johns Hopkins Medicine reports that vaping is technically safer than smoking because of the chemicals often associated with traditional cigarettes.
After reading a CBD vape pen review, you might notice that dosage and use are relatively simple. The product guides your overall usage. Reap the benefits of a calmer mind and body with CBD vape products.
How to Compare Products
What is CBD vape oil? It's a liquid that can come in many forms, such as cartridges, bottles, pens, and tanks. Compare the products based on your vaping style.
Pay close attention to each CBD vape review too. These product breakdowns will tell you all about concentrations, flavors, and other cannabinoids within the mixture. Read the descriptions carefully as you narrow down the best CBD vape.
Top 10 Products Today
1. Koi CBD, 1,000mg CBD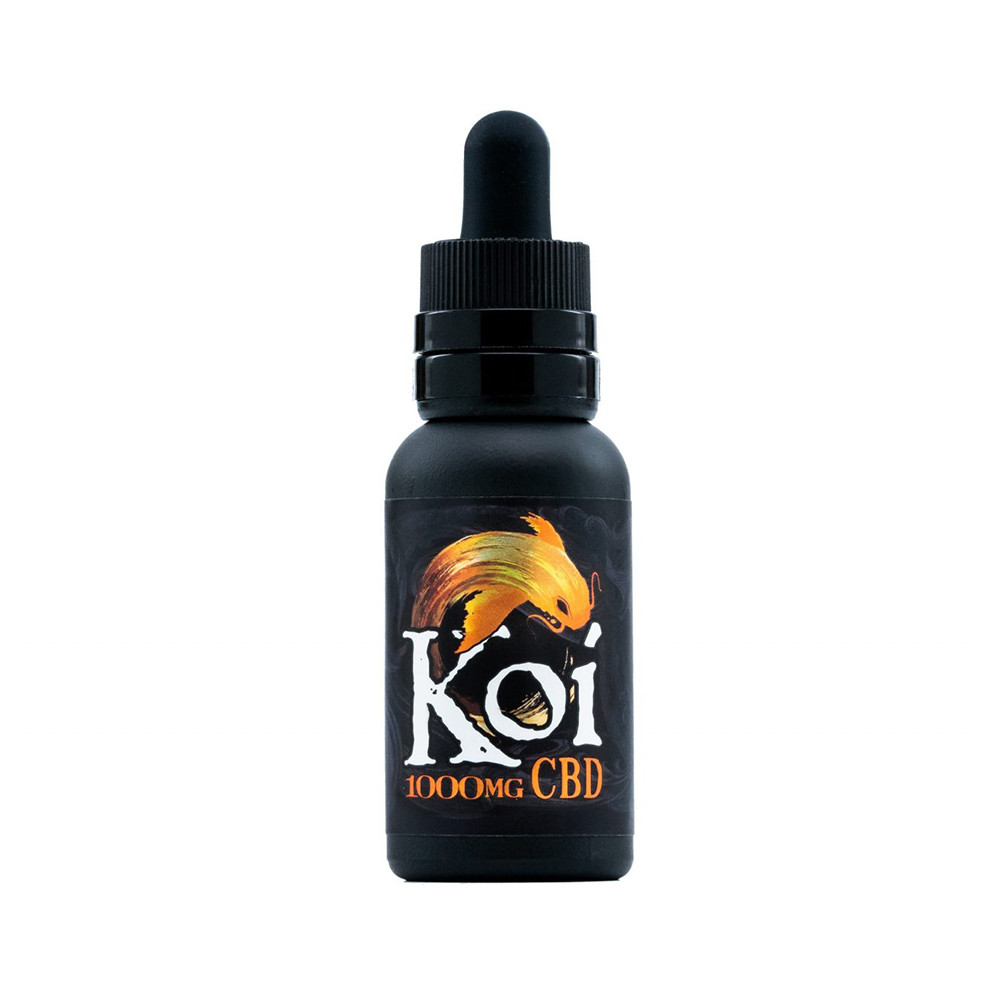 A 30-milliliter bottle of vape juice with a strawberry-milkshake twist is part of this CBD vape oil review.
Uses. Fill any vape device with this juice, and it's instantly turned into a vapor, reports NBC News. You can also try the e-juice orally if desired.
CBD Concentration. Discover about 33mg CBD in each milliliter of vape juice. Using it by the drop, however, is how it's normally enjoyed.
THC Content. There is no THC within Koi's vape juice.
Best Application. The sweet taste gives you versatility during either vaping or taking the substance orally. Both pathways give you slightly different sensations across the body.
Product Highlights. This relatively large bottle can give you many weeks of relaxing time by just dripping the juice onto your vaping device.
2. CBD Re-Leaf, Vaping Pen, 75mg CBD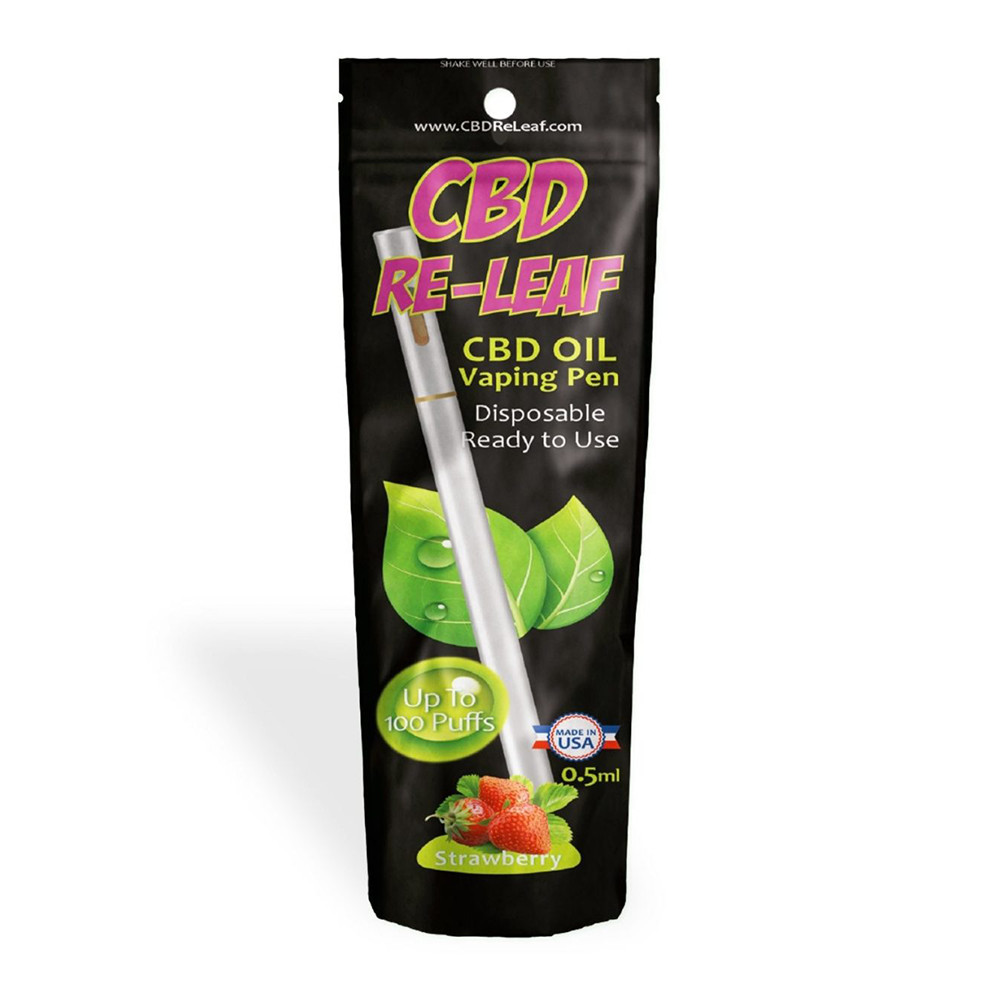 A fully charged device is one of the top CBD oil vape pen review choices. Pull it out of the sealed bag, and enjoy some relaxation time.
Uses. Take this vaping pen on the go without any other supplies being necessary. If you're trying CBD vaping for the first time, it's a great way to understand the trend.
CBD Concentration. The entire vaping pen contains 75mg CBD, which can be used off and on until the supply is finished.
THC Content. Lab results report no THC found in this strawberry-flavored vape pen.
Best Application. When you want to benefit from organic hemp without any worries about cartridges or other accessories, this product is a smart choice.
Product Highlights. There are 200 puffs of CBD concentrated in this vaping pen. From a value perspective, it's a lot of relaxation with minimal effort.
3. Diamond CBD, Crystal Dabs, 250mg CBD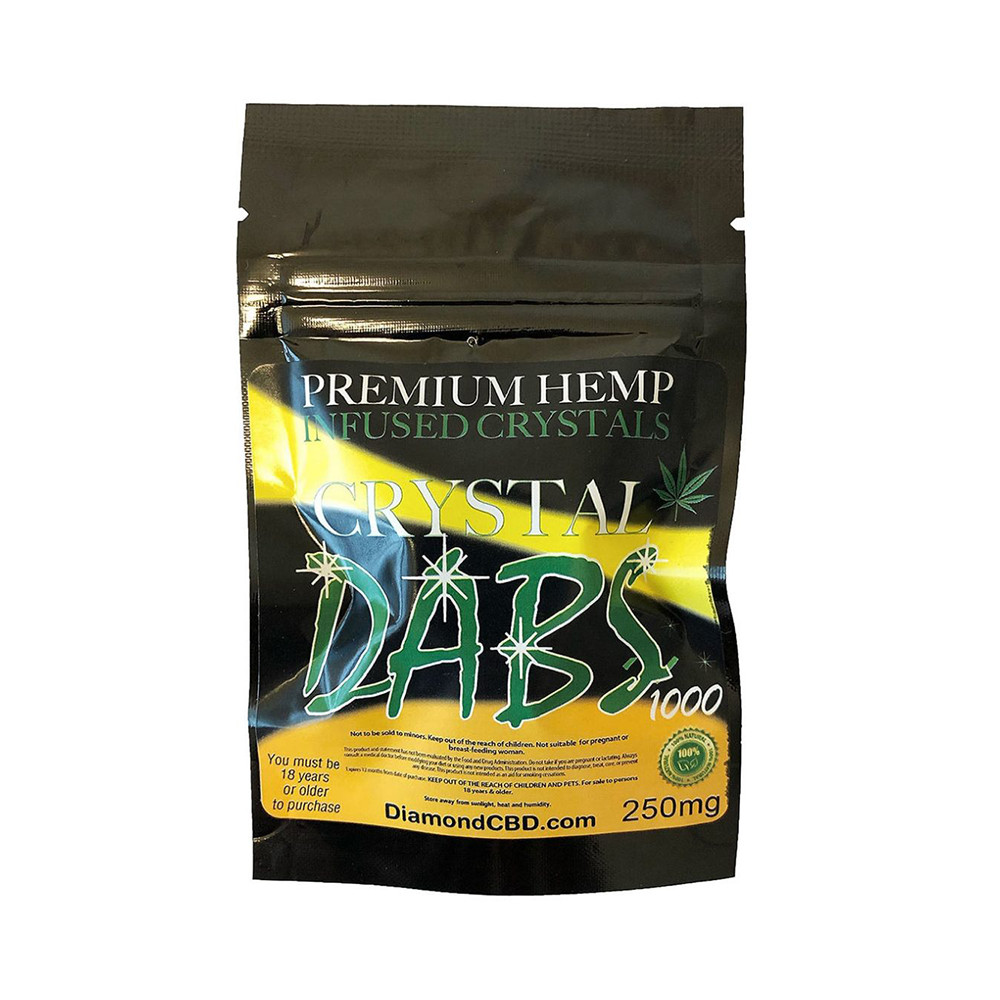 Full-spectrum dabs make up this crystallized product.
Uses. Dab the crystals onto your device, and vape as desired. Use as much or as little as you need to achieve that perfect relaxation.
CBD Concentration. Expect about 29mg CBD per single gram of crystallized dabs.
THC Content. Enjoy no THC within this product.
Best Application. Vape the crystals, or try them in foods and beverages. You have versatility when it comes to crystallized CBD.
Product Highlights. The other cannabinoids in the crystals provide a real boost to your relaxing periods. Because it's made of CBD exclusively, it can be used like CBD vape oil legal products too.
4. Hemp Bombs CBD Vape Juice Blueberry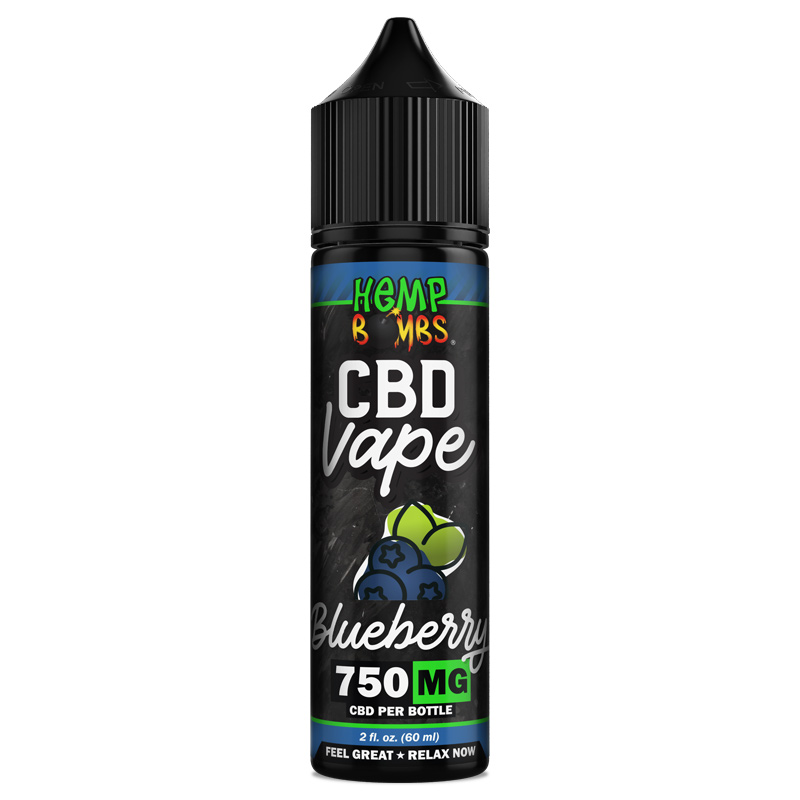 Discover a new Blueberry taste in this vape juice.
Uses. Attach the universal 510 thread to a vape device and begin to use it. The flavor is already in the mixture.
CBD Concentration. Find 750 mg CBD in every single in a 60-ml vape tank.

THC Content. No THC is found in this product.
Best Application. This moderately concentrated CBD product is perfect for irregular users who want to enjoy some relaxation on their off days.
Product Highlights. The Arctic spearmint blast is wildly refreshing, while the high-cloud production gives the product a fun vibe. Vaping for pleasure is part of this product's allure.
5. Hemp Bombs CBD Vape Juice Mango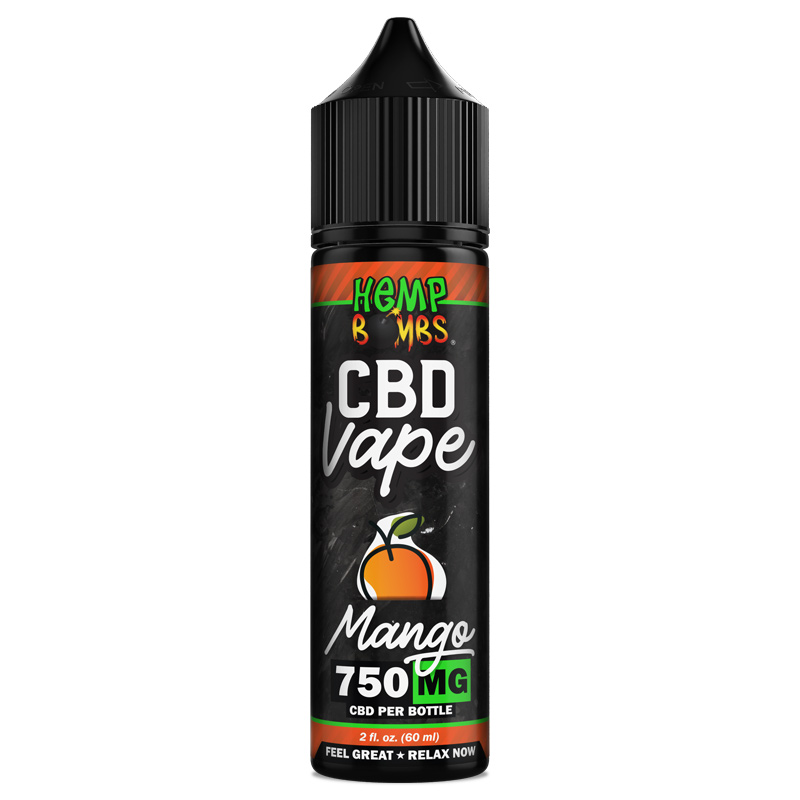 This mango vape juice comes in a glass container that is meant for vaporizers and similar modules.
Uses. This product is specifically designed for vaporizers. It's pre-filled for easy use.
CBD Concentration. The entire cartridge comes as a single-milliliter unit, which contains 750 mg CBD per bottle.
THC Content. There are no traces of nicotine or THC in these products.
Best Application. Because these products come as tanks, their best application is safe to use with your vape device.
Product Highlights. Choose from a variety of strengths and flavors when you choose Hemp Bombs.
6. Green Roads, Dabs Crystal Isolate, 1,000mg CBD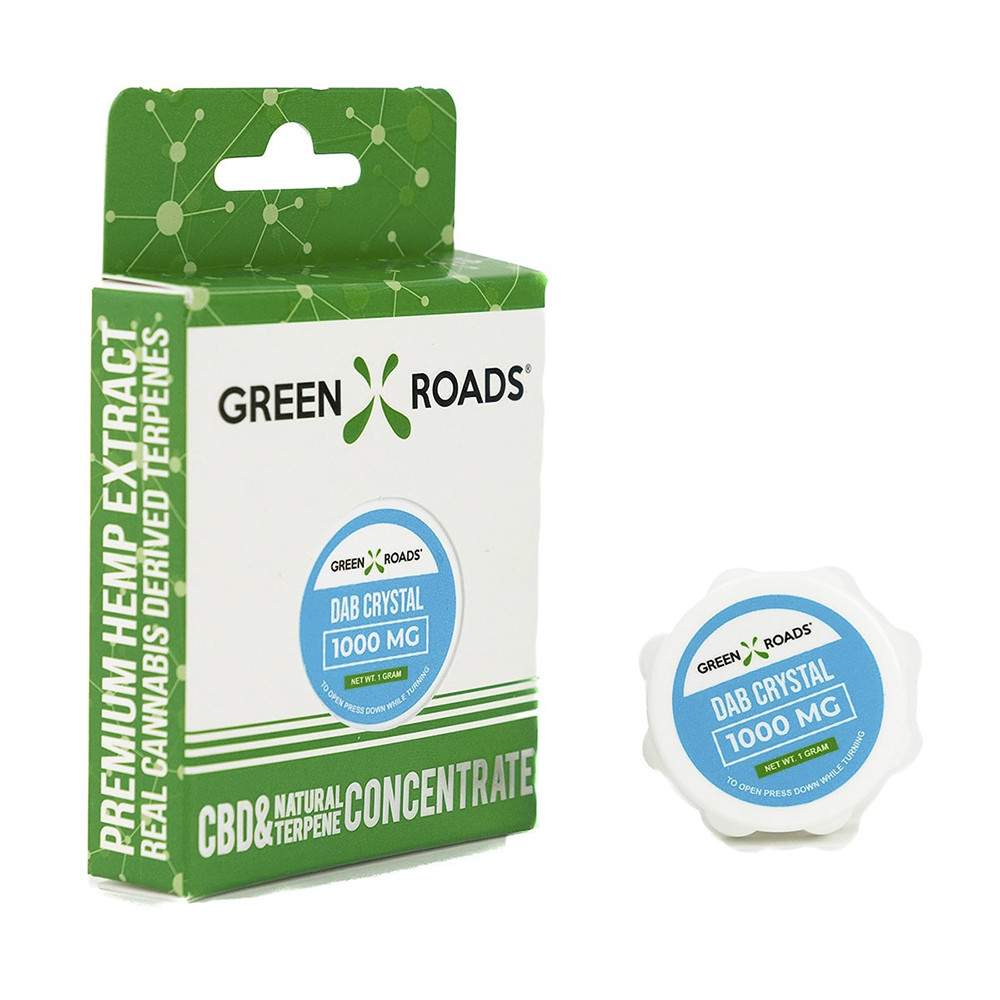 When you want a pure product, this crystallized CBD is a solid choice. Concerns over a CBD vape oil drug test won't follow your use of this dabbing product.
Uses. Vaporize, smoke, or consume this CBD product.
CBD Concentration. This product contains one gram of crystals that total 1,000mg CBD.
THC Content. No THC is found within the crystals.
Best Application. If you're looking for a CBD product that's free of other cannabinoids, this isolate gives you a visual verification and backup with the certificate of analysis.
Product Highlights. The crystal dabs come in a simple, white container that's similar to a travel pillbox. Use the crystals with incognito as your partner. Your relaxation time is your own.
7. CBDistillery CBD Wax, 800mg of CBD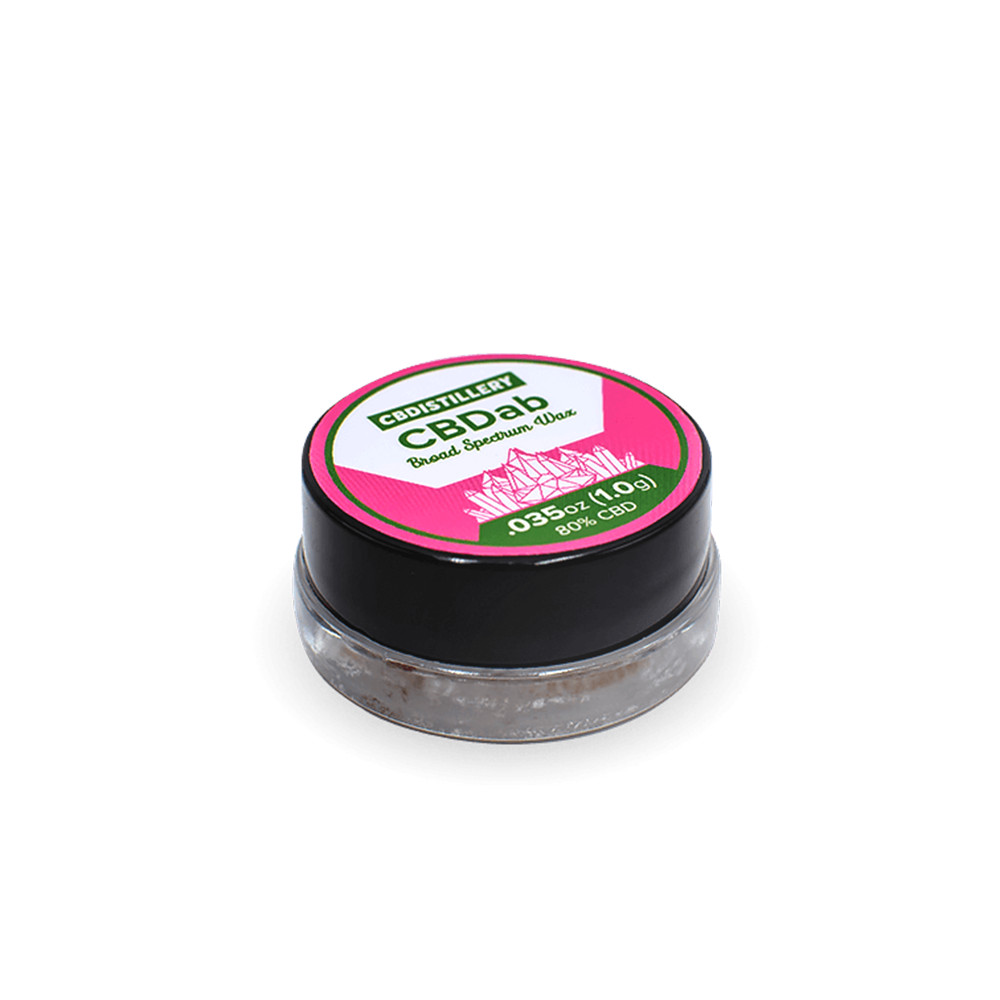 Reap the CBD vape benefits by trying wax as an alternative to juice.
Uses. Dab the wax onto your vaping device so that you can enjoy CBD on the fly.
CBD Concentration. Wax is sold by the gram. CBDistillery offers a single gram with 800mg CBD.
THC Content. No THC is found within this wax. However, there's CBG mixed with the CBD, as defined by the broad-spectrum industry.
Best Application. The wax is best used as a dabbing product. It's slightly different than vaping because of the heating process. You end up with a safe and healthy way to inhale your CBD.
Product Highlights. This product is a broad-spectrum mixture. You'll find several associated substances within the wax, which only enhances the relaxation process.
8. Diamond Vape Additive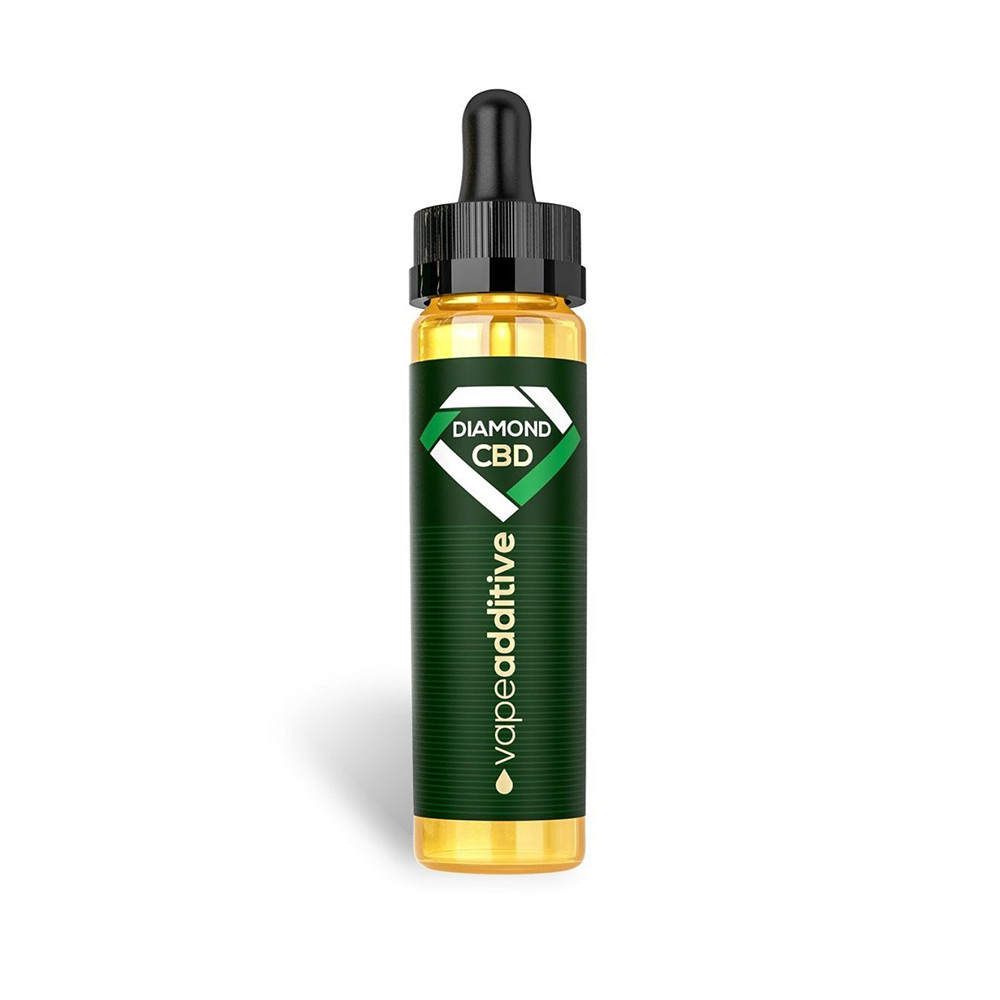 Discover the unique features found in this Diamond CBD vape additive review. A 5-milliliter bottle of caramel-corn sweetness is just the start of your vaping session.
Uses. Use your current e-juice, but spice it up with this additive. Drop one or two drops of CBD into your cartridge.
CBD Concentration. Diamond concentrates its CBD into 42mg per single milliliter, which makes it stable when taken in large volumes.
THC Content. No THC is found within this additive.
Best Application. Add this product to your vape juice, take it orally or even try the liquid topically. Its solvent-free ingredients make it safe for most people.
Product Highlights. Use the included dropper to dispense the CBD juice into your e-cartridge accurately. By supplementing your CBD, you extend the product's lifespan.
9. Hemp Bombs, Cartridge, 1,000mg CBD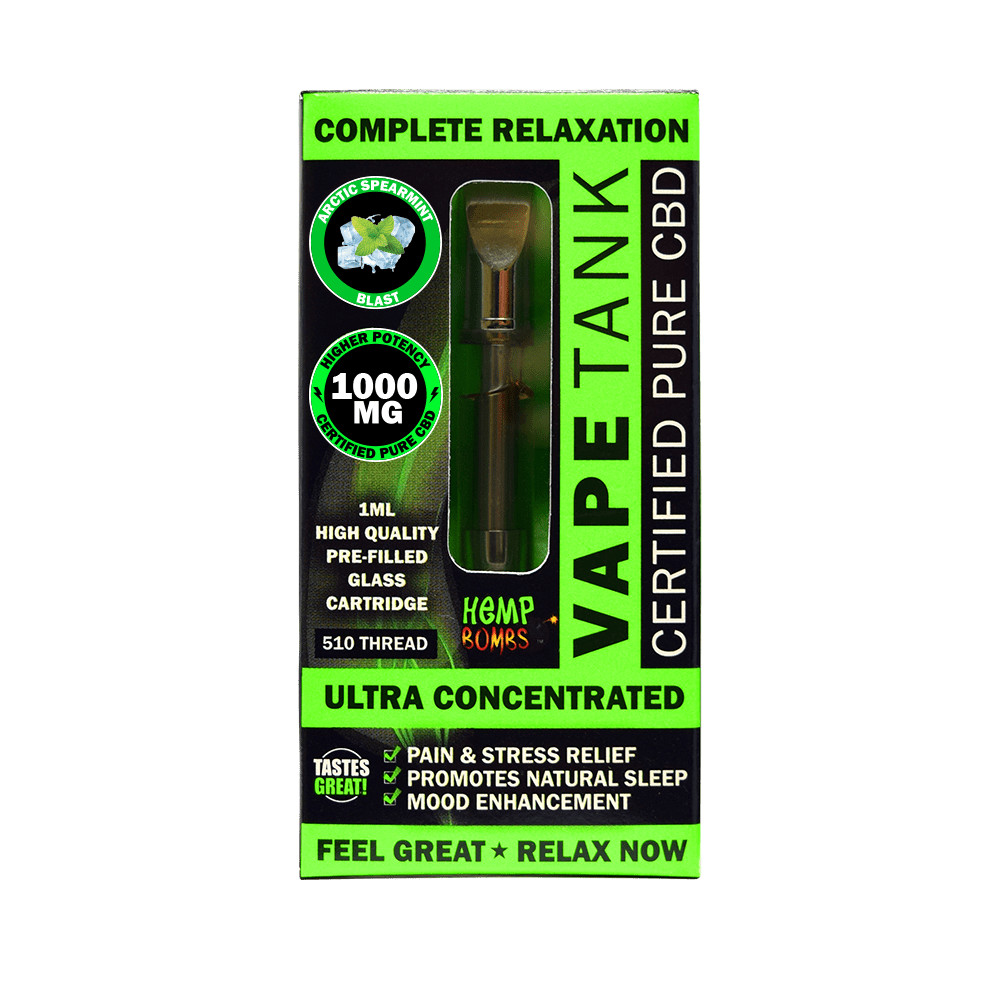 The benefits of vaping CBD include the convenience of pre-loaded cartridges by Hemp Bombs.
Uses. Pop this cartridge onto your threaded, vaping device. Inhale the spearmint flavor and relax.
CBD Concentration. The entire cartridge is one milliliter of 1,000mg CBD. You gain several vaping sessions from this single product.
THC Content. Independent labs confirm that there's no THC within this cartridge.
Best Application. As you go over each CBD vape oil review, some products come with accessories that you don't need. This vape product is best for the experienced user who needs a quick swap of his or her cartridge.
Product Highlights. Hemp Bombs keeps it transparent by manufacturing its products in the United States with absolutely no nicotine.
After taking a close look at each CBD vape juice review, your next step is to experiment with these products. Improve your health and enjoy life with fewer worries. CBD can be a powerful tool for overall well-being.
10. Pure Spectrum Tangerine Haze, 250 mg of CBD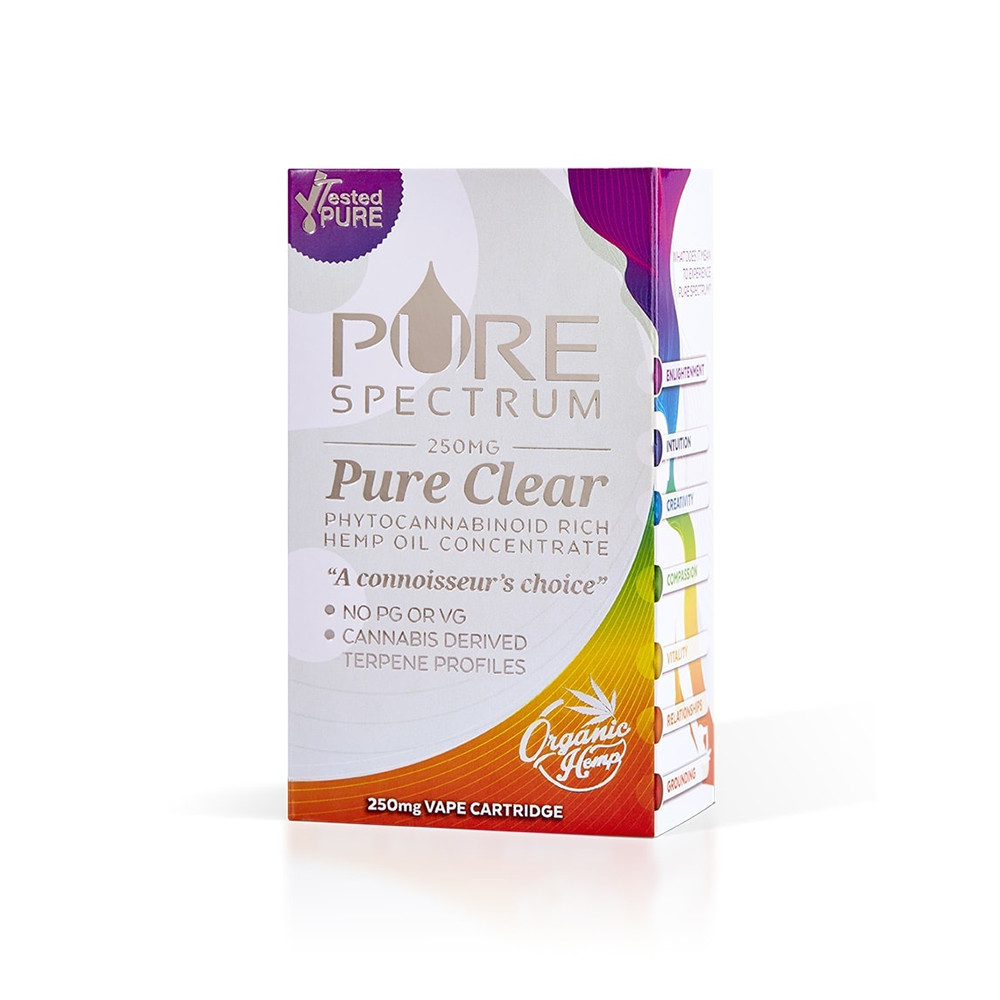 This vape product comes as a cartridge that locks into a 510-thread vape pen.
CBD Concentration. The entire cartridge includes 250mg CBD isolate.
THC Content. The best CBD vape pen has a transparent ingredient list. This cartridge has no THC.
Best Application. For users who want an organic product, Pure Spectrum delivers with a clean cartridge. A certificate of analysis is available with each purchase.
Product Highlights. Terpene profiles are included with this vape cartridge without the addition of vegetable glycerin or propylene glycol.