Charlotte's Web CBD Oil Reviews 2023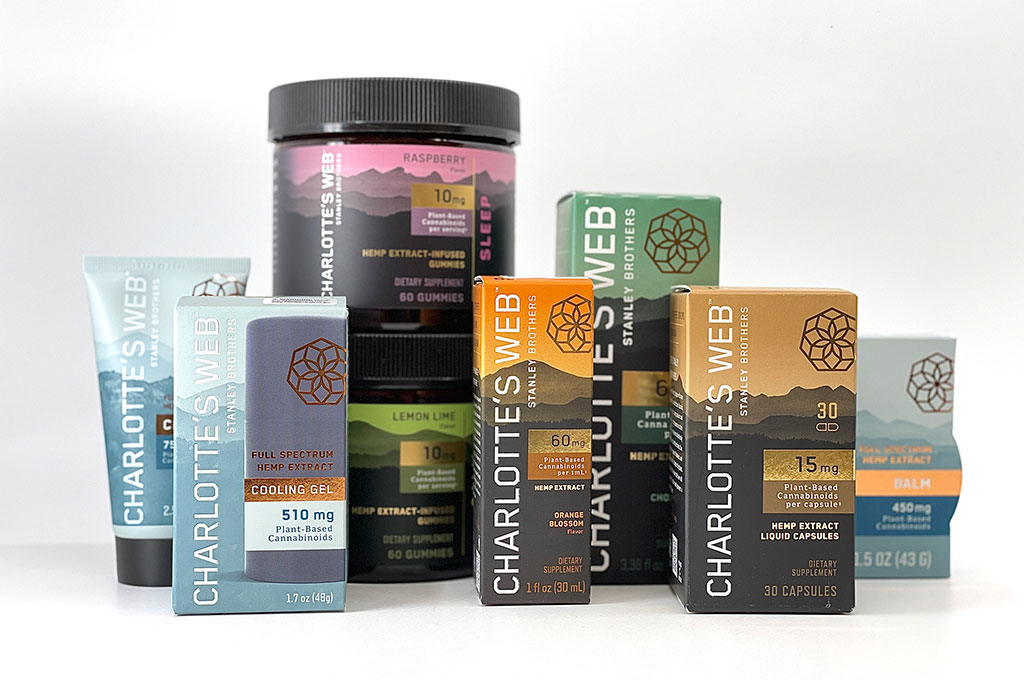 Charlotte's Web believes that they are the #1 CBD brand since no other company has helped create the CBD industry like Charlotte's Web and the Stanley Brothers.
Company Reputation
In a world full of CBD brands and manufacturers companies like Charlotte's Web help the public enjoy the authentic and best CBD experience. The FDA has rigid and complex rules, keeping the CBD manufacturing companies under inflexible check and balance.
Despite putting considerable efforts to produce the best quality products, Charlotte's Web has gone through several trials by FDA. It happened in 2017 when they labeled a few of their products as "dietary supplements." FDA immediately noticed and sent them a warning letter. Even currently, it's under the burden of two class-action lawsuits.
Despite them, many factors strengthen the reputation and credibility of Charlotte's Web. Let's break them down in the following section for an easy understanding.
The Better Business Bureau endorsed Charlotte's Web by listing them among the companies in A rating.
Charlotte's Web has thousands of customers with the reviews swarmed up with positive Charlotte's Web CBD reviews.
People who use Charlotte's Web claim that they consistently achieved the desired and labelled results.
Company Background
The company unofficially initiated its operation in 2011. It started when the seven Stanley brothers developed a strain of hemp with a very low concentration of THC. Remember that THC is the principal psychoactive agent of Cannabis responsible for making a person "high."
Now this company, Charlotte's Web, is producing many CBD-based products. These products range from CBD oil, tinctures, and gummies, to even CBD-based pet products.
The background of the company's name is very heartwarming. A little five-year-old girl's mother once called the Stanley brothers and asked them to find some intoxicating plant drug for the little girl. That little girl's name was Charlotte Figi, and she was suffering from the rare form of Epilepsy, the Dravet syndrome. Charlotte's parents contacted Stanley's brothers when hospitals weren't helping anymore.
The hemp provided by the Stanley brothers helped the girl go from 300 clonic-tonic seizures per week to only 2 to 3 episodes every month. This incident set the focus of the Stanley brothers on a bigger mission as they set the foundation of this company with a name inspired by that brave little girl. The company's purpose was to improve the quality of life for everyone who was suffering from such physiological disorders.
Later on, they worked day and night for their mission and earned a lot of popularity and respect.
CBD Product Quality
Manufacturing Process
One factor that makes people trust and rely on Charlotte's Web is that their planting and manufacturing process is very transparent.
In the pre-planting season (winters), the company assesses the output of the previous year. During this analysis, they closely look at the oil, water, farm, and field to ensure the quality. It helps them to organize better preparation for the farming season that is spring.
The farming season calls for the sowing and germination of seeds in the greenhouse. The farmers keep on assessing the changing weather so that they can handle the field accordingly.
The summer brings up the growing season in which nature's role comes into play. The right amount of sunlight and water collaborate with the already added nutrients to help plants rise high. Manufacturers keep an eye on the crops as they grow to ensure that no chemical, insect, or harmful substance ends up settling on the plants.
The fall is the season when the farmers reap the fruit of their effort and struggles of months. People at each farm closely observe the weather pattern to finally find the right time to pick the crops either mechanically or by hand. The yield goes through the drying process, after which it is shipped to factories for further processing.
The carbon dioxide or alcohol-based extraction process helps in extracting the best out of the harvested plant. The quality of the product is determined by third-party lab testing and by taking other analytical measures.
Once the company is sure that the best quality product is ready, it manufactures the desired product by infusing it with CBD. After that, the company ships it to the retailers and consumers, following the final packaging and screening procedures.
Moreover, the certificate of analysis (COA) indicates the number of Cannabinoids in products. It also mentions the level of pesticides, heavy metals, solvents, and THC on each product batch. Charlotte's Web has COA available for most of its products that ensure quality, safety, and consistency.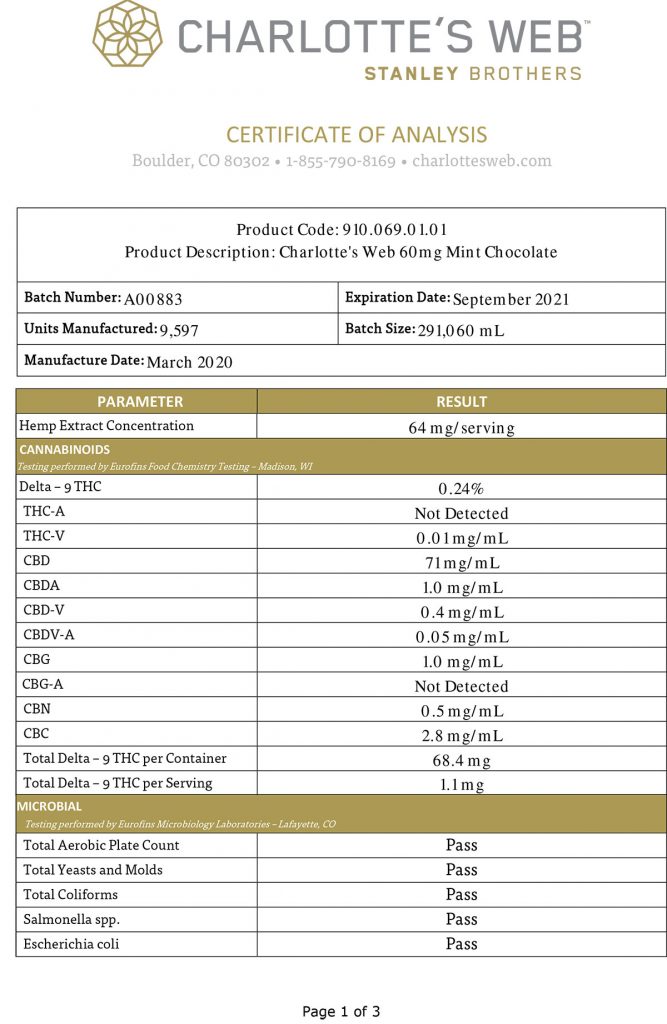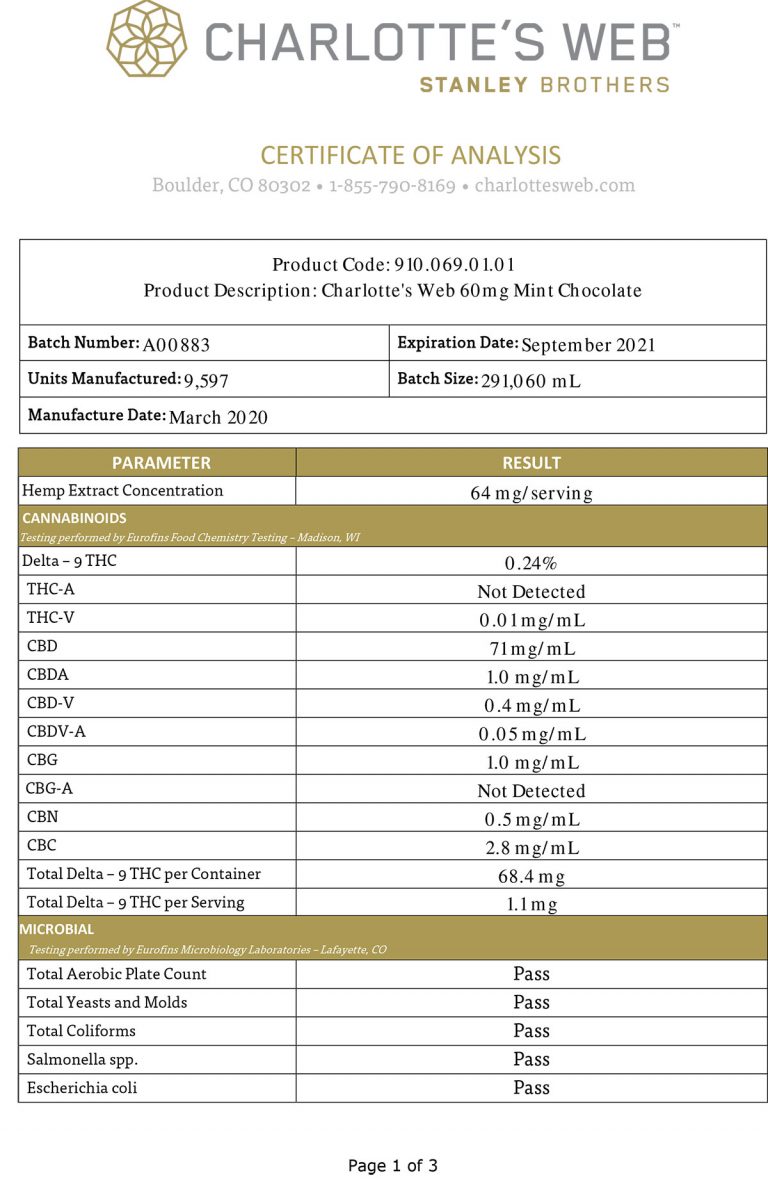 Sourcing
Charlotte's Web sources its hemp from the vast hemp farms of Colorado since it's a Colorado-based company. They obtain hemp from their own farms, where it is grown in a very strictly monitored environment.
Their hemp hasn't got the certificate of being organic yet, but the certification is under process.
All the hemp produced at Charlotte's Web's farms is non-GMO, vegan, and gluten-free.
Product Range and Pricing
Charlotte's Web product line includes a wide range of categories. Their products are rich in proprietary Charlotte's Web CBD containing an array of beneficial cannabinoids such as CBD (Cannabidiol), CBC, CBG, and other beneficial phytocompounds. All of these compounds work together, building the entourage effect, which means that our whole-plant CBD extract provides more complete health benefits.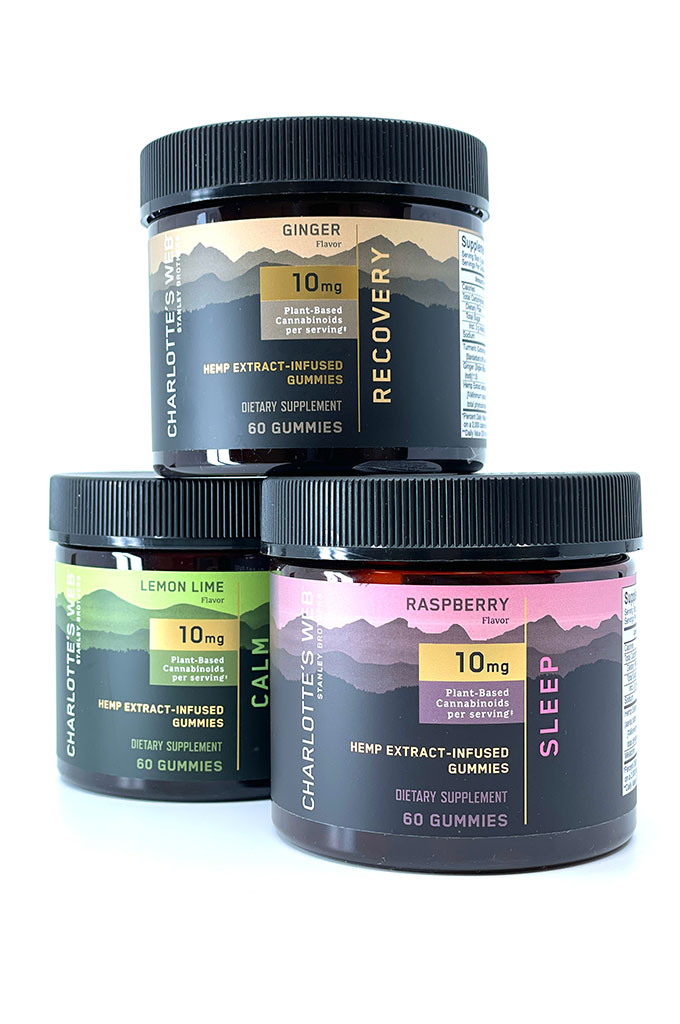 Several products are available on Charlotte's Web, and they include:
The price of Charlotte's Web's products is very reasonable. It starts from as little as 15$ and the products for more than 100$ are also available. Batch products are available in the range of 60$-130$.
Details
Charlotte's Web
Pros
✔️ Certified by the U.S. Hemp
Authority

✔️ Good range of products

✔️ Follows cGMP regulations

✔️ Gluten-free, vegan and non-GMO

✔️ Certified B Corporation


Cons
❌ Received scrutiny from the FDA for labeling

❌ CBD isolate oil discontinued
Latest Coupons
20% Off
THC %

Less than 0.3% THC



CBD Potency
per 1 ml
17 mg, 33 mg, 83 mg or 167 mg
Pricing


510 mg: $47.99
1 500 mg: $119.99
1 800 mg: $119.99
6 000 mg: $274.99

CBD Products

CBD oil
CBD gummies
CBD capsules
CBD topicals
CBD pet products



Ingredients


Fractioned Coconut Oil (MCT)
Full Spectrum CBD Hemp Extract (Aerial Parts)
Organic Flavor Oil



Flavors
Ginger, Lime, Raspberry, Lemon, Mint Chocolate
Hemp Source
Hemp plants are grown on farms in Colorado

Extraction Method

A supercritical Carbon dioxide (CO2) extraction process
Charlotte's Web Top Selling CBD Products
Best Charlotte's Web CBD products
Charlotte's Web produces CBD oils with two potencies, 17mg/1mL, and 60 mg/1 mL, as well as Original Formula CBD tinctures processed with alcohol extraction.
⭐⭐⭐⭐⭐Rating: 5 out of 5

• Total CBD sizes: 1800 mg
• Potency: 60 mg/mL
• Cost per mL: $.07
• Extract Type: Full Spectrum
• THC Content: 0.3%
Product Highlights
CBD plus naturally-occurring phytocannabinoids, terpenes, flavonoids
100% CO2 extracted formulation
Available in Mint Chocolate, Lemon Twist and Orange Blossom flavors
Contains approximately 60mg of CBD per 1mL serving
Includes Charlotte's Web premium hemp extract, carrier oil, and flavor
Original Formula CBD oil with 60 mg/1 mL oil is produced to achieve your personal wellness goals. Original Formula oils are made in labor-intensive processes through alcohol extraction, while the other CBD oils are extracted with the CO2 extraction method.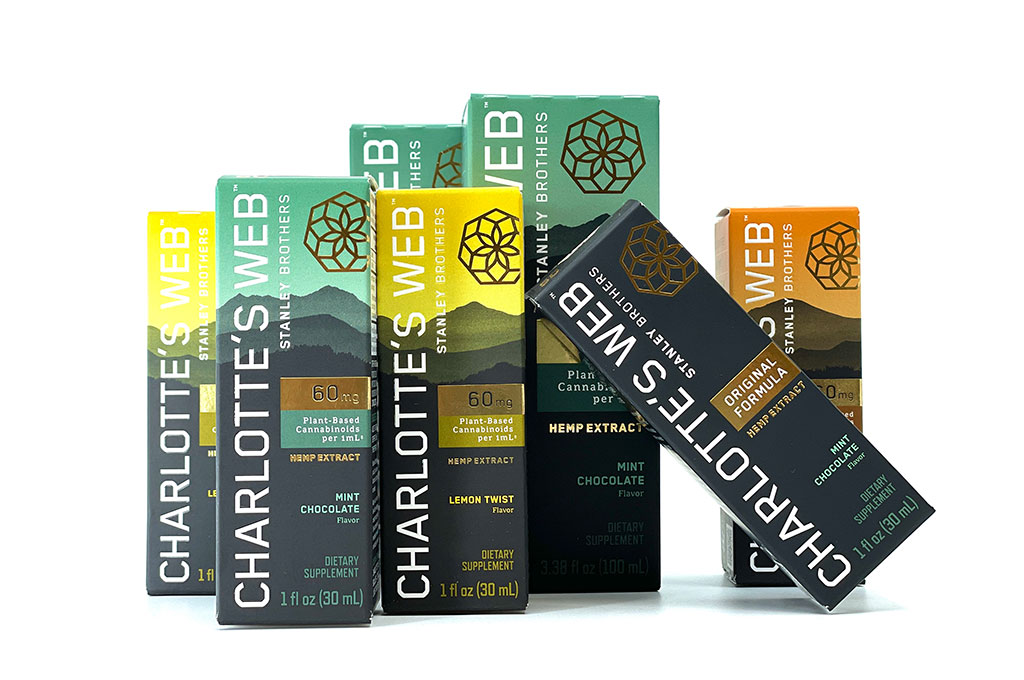 Charlotte's Web CBD gummies come in three different formulations:
⭐⭐⭐⭐⭐Rating: 4.7 out of 5

• Total CBD sizes: 300 mg
• Potency: 30 mg/count
• Cost per count: $.59
• Extract Type: Full Spectrum
• THC Content: 0.3%
Product Highlights
CBDistillery offers broad spectrum and full spectrum CBD softgels with carefully pre-measured CBD per serving.
Formulated to help manage everyday stressors, encourage relaxation without drowsiness
CBD serving size is 10mg/serving (from full spectrum hemp extract)
Lemon Balm – 75 mg/serving
Available in 3 sizes: 30 count, 60 count, and 90 count containers
CBD gummies are not made with additives or dyes
Recommended dosage for adults is 2 gummies daily
Charlotte's Web CBD capsules are easy to take on the go, delivering a precise serving every time. These pills contain naturally occurring phytocannabinoids, terpenes, flavonoids, and essential fatty acids to your wellness routine.
⭐⭐⭐⭐⭐Rating: 5 out of 5

• Total CBD sizes: 1500 mg
• Potency: 25 mg/count
• Cost per count: $1.5
• Extract Type: Full Spectrum
• THC Content: 0.3%
Product Highlights.
Liquid CBD capsules contain two ingredients: a carrier oil and hemp extract
Gluten Free, Kosher, 100% Vegan, Allergen-free
100% CO2-extracted
USA Grown Hemp
25 mg CBD per 1 count serving
CBD caspules are available in two new concentrations: 15 mg and 25 mg CBD
Three size options: 30-, 60- and 90-count bottles
Don't contain gelatin, glycerin, carrageenan, and other sorbitol additions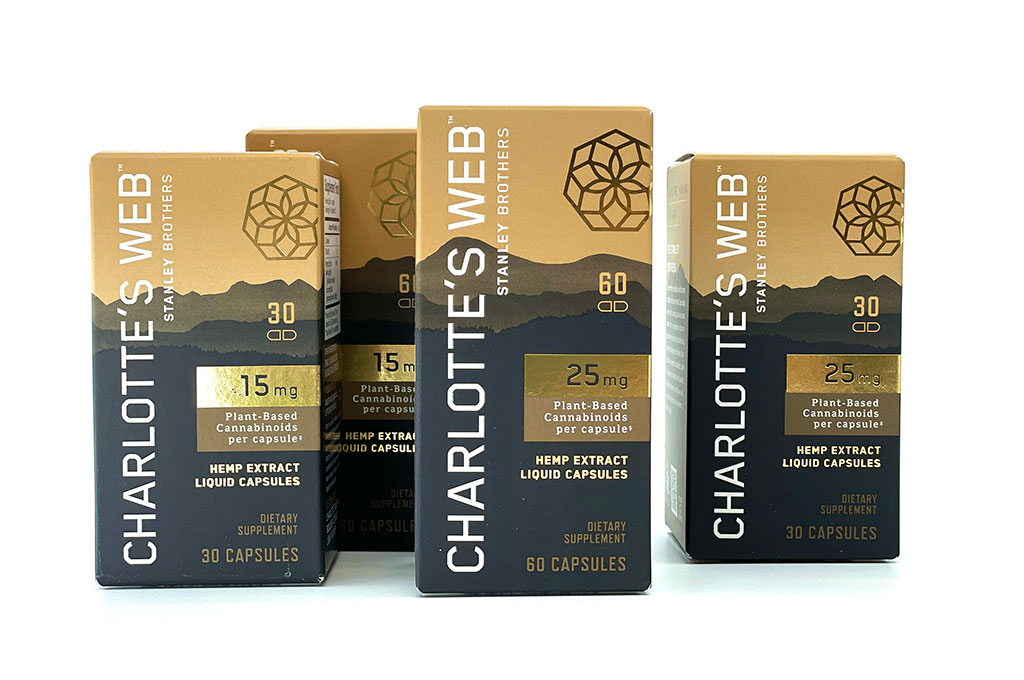 Charlotte's Web has added more CBD and more botanicals in CBD gels, CBD balm sticks, and roll-ons in addition to our newly re-formulated cream and balm. They go on smooth and you keep doing you.
⭐⭐⭐⭐⭐Rating: 4.8 out of 5

• Total CBD sizes: 510 mg
• Potency: 300 mg CBD/ounce
• Cost per count: $.08
• Extract Type: Full Spectrum
• THC Content: 0.3%
Product Highlights
Charlotte's Web cooling gel is formulated for a more mindful wellness routine and it's hemp-infused with menthol and arnica so you can hit the gym and personal goals.
Formulated with menthol, arnica, and full-spectrum hemp extract
Free of 8 Major Allergens
No Animal Testing
Gluten Free
Vegan
1.7 oz pump contains 510mg CBD
All topical products contain 300mg CBD per ounce
Charlotte's Web Reviews by Real Customers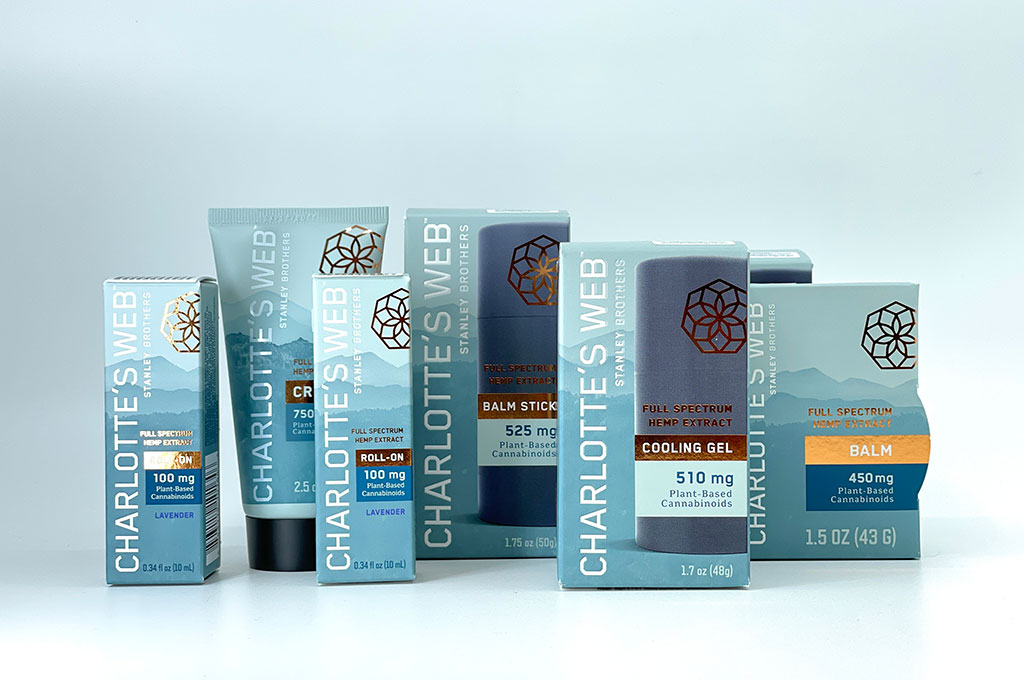 Following are reviews left by CBD.market's customers for Charlotte's Web CBD products:
Summary and Final Thoughts
This article has helped us know that CBD is one of the most trusted brands of CBD consumers despite being a part of many disputes and controversies.
Thousands of Charlotte's Web CBD reviews tell a lot about the credibility of the brand. The transparent manufacturing process is yet another means of knowing about its credibility – people who review Charlotte's web CBD capsules rate it as the best. When you try to find the best product through reviews, you'll see that consumers who are posting Charlotte's Web CBD topical review and Charlotte's web CBD isolate thought also find them the best. In short, all products of Charlotte's Web are worth each penny.