CBDfx CBD Oil Reviews 2023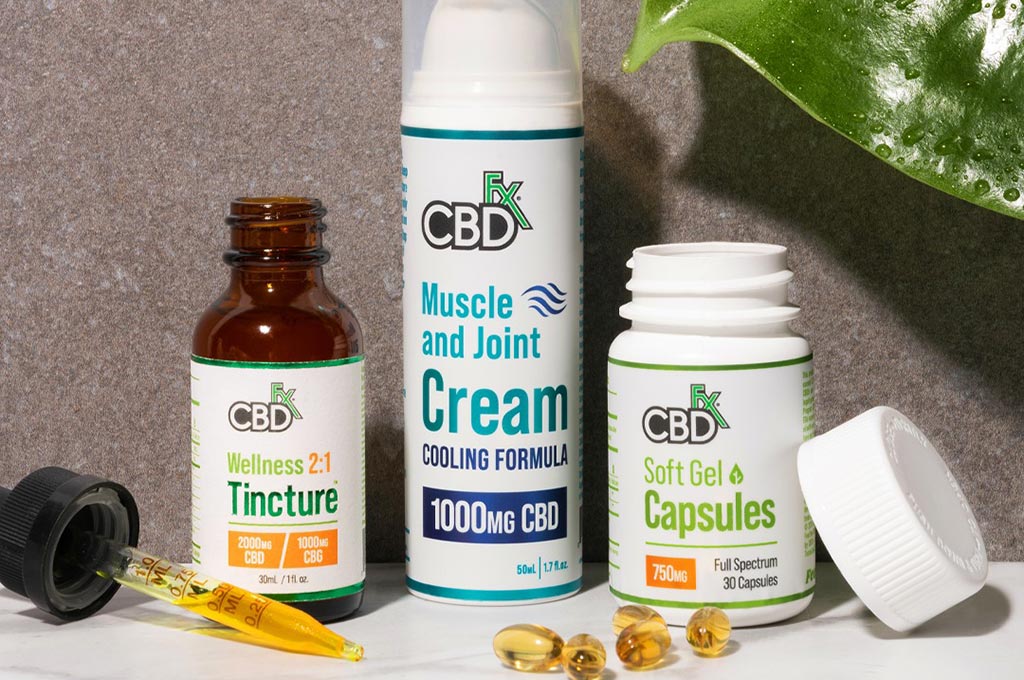 Company Reputation
CBDfx is a Better Business Bureau accredited business and has an A+ rating. This high rating means the company honors its commitments, has transparent business practices and had few complaints about its time in operation. The company also gets high ratings from customers. The company has been in business for over seven years which makes it one of the oldest CBD companies. Unlike many other CBD companies, CBDfx has never received a Food and Drug Administration warning letter concerning product misrepresentation or health claims.
Company Background
With the assistance of a Medical Advisory Board, CBDfx produces high-quality, effective CBD products that include everything from gummies and capsules to oil tinctures, topicals and edibles. Founded in 2014 by Ali Esmaili and Jameson Rodgers, the company has experienced significant growth over the years.
CBD Product Quality
Manufacturing Process
CBDfx follows a rigorous manufacturing process, taking care of every step to maintain quality. In fact, the industrial hemp plants and CBD products are tested eight times from harvest to final packaging. The manufacturing process involves the following steps.
A specialized supercritical CO2 extraction energy-efficient process obtains purified CBD in facilities that are rated for Current Good Manufacturing Practice (CGMP)
Products are manufactured, adding additional ingredients like carrier essential oils, herbs and minerals
Finished products are tested for content to ensure there are no impurities or imperfections
Each product is given a traceable QR code that connects the customer to the appropriate lab report which is posted online for easy reference
Testing is conducted by CCTL Testing Labs. The lab reports are posted online for viewing or downloading.
Sourcing
CBDfx accepts only organically-grown and pesticide-free plants that are also non-GMO. The plants are sorted to identify the top-quality ones for use in manufacturing products. All hemp is grown in the USA.
Product Range and Pricing
CBDfx produces full spectrum, broad spectrum and isolate CBD products. The product line includes the following items:
Details
CBDfx
Pros
✔️ A large variety of CBD oil products

✔️ Independent third-party lab testing

✔️ Pure, single-pass CO2 extraction method

✔️ Organic and Non-GMO

✔️ Full spectrum, broad spectrum and isolate CBD


Cons
❌ Limited choice of isolate CBD products

❌ CBD gummies contain organic cane sugar
Latest Coupons
20% Off
THC %

Less than 0.3% THC



CBD Potency
per 1 ml
16 mg
33 mg
66 mg
100 mg
Pricing

500 mg: $29.99
1 000 mg: $52.49
2 000 mg: $74.99
4 000 mg: $127.49
6 000 mg: $149.99


CBD Products

CBD + CBG welness tinctures
CBD + CBN calming tinctures
CBD capsules
CBD gummies
CBD creams
CBD balms
CBD face masks
CBD pet products



Ingredients

Hemp Extract
Terpene Complex
MCT Oil, Coconut Oil
Stevia


Flavors
Natural Flavor, Mixed Berries, Apple Cider Vinegar
Hemp Source
Hemp is grown in the USA

Extraction Method

CO2 extraction method
CBDfx Top Selling CBD Products
Best CBDfx CBD products
A CBDfx tincture review reveals the products are made with full spectrum CBD (contains .3 percent THC) and broad spectrum CBD (contains .01 percent or less THC). The tinctures contain coconut-derived MCT oil, other cannabinoids and crafted terpene blends.
Product Highlights
CBDfx offers CBD + CBN calming tinctures and CBD + CBG wellness tinctures, and some products contain antioxidants like curcumin and coenzyme Q10. The tinctures contain 500 mg to 600mg of CBD. All tinctures are vegan and gluten-free. Prices range from $29.99 to $149.99 per bottle.
Available Options
CBD Tinctures
CBD + CBN Oil Calming Tincture
CBD + CBG Oil Wellness Tincture
Potency
16 mg/mL
33 mg/mL
66 mg/mL
100 mg/mL
Total CBD+CBG per Bottle
250 mg CBG + 500 mg CBD
500 mg CBG + 1000 mg CBD
1000 mg CBG + 2000 mg CBD
2000 mg CBG + 4000 mg CBD
3000 mg CBG + 6000 mg CBD
Total CBD+CBN per Bottle
150 mg CBN + 500 mg CBD
150 mg CBN + 1000 mg CBD
150 mg CBN + 2000 mg CBD
300 mg CBN + 4000 mg CBD
300 mg CBN + 6000 mg CBD
CBDfx capsules come in 30 and 60 count bottles that contain 25mg to 50mg of full spectrum CBD per serving for soft gel capsules. MCT oil is added for additional nutrients. Checking the product line, a CBDfx capsules review also reveals there are vegan morning and night capsules that contain 30mg of broad spectrum CBD and CBD+CBG oil plus the amino acid L-Tyrosine and MCT oil. Prices range from $49.99 to $79.99 for bottles containing 750 mg to 1500 mg of CBD.
Product Highlights
Full Spectrum CBD
30 count or 60 count, 25 mg per capsule
Child-proof bottle
Made in the USA
CBD oil capsules contain MCT oil
Available Options
CBD gel capsules
CBD + CBG morning capsules for energy and focus
CBD + CBN night capsules for sleep
A CBDfx gummies review shows the company sells a variety of flavors. The gummies have all-natural ingredients, are gluten free, have no artificial sweeteners and contain broad spectrum CBD, meaning each product has non-detectable THC. The current price for a 1500 mg bottle of gummies is $37.49. The recommended serving is two gummies per day, and each serving delivers 50 mg of CBD.
Product Highlights
Offers medium concentration of CBD at 50 mg per serving
Broad spectrum hemp extract
Less than 0.0% THC
These gummies contain no corn syrup, artificial colors or sweeteners
60 count so one bottle can last one month if taking two per day
100% organically grown hemp
Available Options
CBD Gummies with turmeric and spirulina
CBD Gummies with melatonin for sleep
CBD gummies with apple cider vinegar
Multivitamin CBD gummies for women
Multivitamin CBD gummies for men
This category includes items like flavored fruit tarts. The Lazarus Naturals user reviews rate the products very high. Many buyers say they choose the tarts because they are easier to consume than a CBD tincture.
Product Highlights
CBD cream is made of broad spectrum CBD with a cooling formula
Contains white willow bark, menthol and caffeine
Hemp is 100% organically grown
Comes in your choice of three potencies, 500 mg, 1000 mg or 3000 mg CBD
GMO-free, vegan, and cruelty-free
CBDfx offers two types of CBD balm sticks, with cooling and soothing formulas. Balm sticks are available in two potencies, 750 mg and 3000 mg per bottle. The current price for a 750 mg balm stick is $29.99.
Product Highlights
Broad Spectrum CBD (3000mg CBD)
Cooling and heating ingredients
Contains menthol, wintergreen and black pepper, wintergreen and camphor oil
Can be applied for minor discomforts that come along with sore or tired muscles
Less than 0.0% THC
100% organically grown hemp
Available Options
Product Highlights
CBD Face Mask – 5 premium variations
Aloe Vera, Charcoal, Cucumber, Lavender, Rose
Suitable for all skin types
Simple application infuses CBD and other ingredients deep into your skin and muscle tissue without any perfume-like smells or sticky residue
Lab tested to ensure potency and purity
Third party tested to ensure non-detectable levels of THC (less than .01%)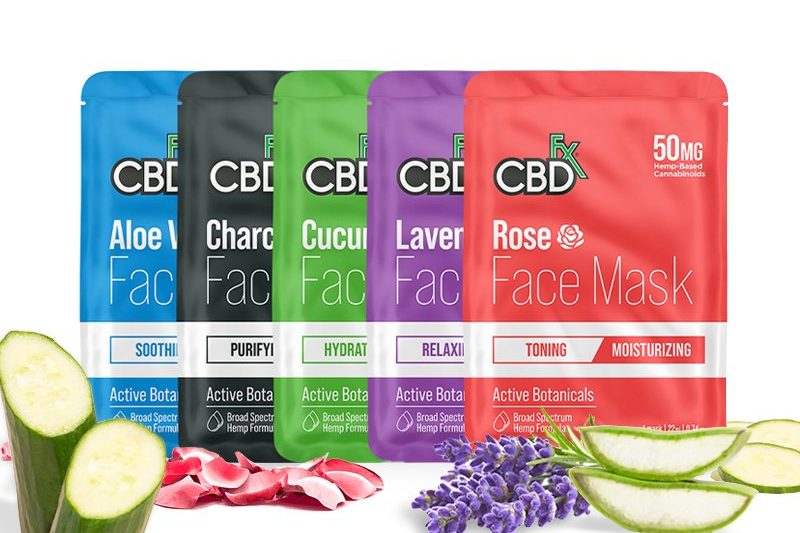 Available Options
CBDfx CBD reviews for pet products give high marks to all products. They include CBD broad spectrum flavored CBD tinctures and flavored dog treats. Tinctures contain from 8 to 66 mg of CBD per serving, while CBD dog treats contain 15 mg per treat.
Product Highlights
Broad Spectrum CBD (450mg)
Calming extracts of chamomile, passion flower, and vlerian root
Mood-boosting L-tryptophan and GABA
Human-grade, soy-free, and vegan
Delicious sweet potato flavor
Good for doggos big and small
Available Options
CBD Forms
CBD pet oil tinctures
CBD pet treats
Final Thoughts
Our CBDfx CBD oil review found the company is dedicated to delivering the highest quality CBD products for humans and pets. The products are cruelty-free per PETA, solvent-free and have verified potency. The California company wants everyone interested in trying and using CBD products to have access to the benefits and to know they are using reliable products manufactured with the greatest care.
Each consumer CBDfx review attests to the company's claims. CBDfx makes it easy to order products and has excellent customer service. Their products are not the least expensive on the market, but they have helped thousands of customers find the physical and mental relief they have not found elsewhere.