Not all CBD users are interested in "beginner" products. There's a growing market of people seeking ultra-strong CBD oils and tinctures because they're looking for maximum wellness. The advantage to high potency CBD is that you'll typically enjoy results that are faster and more consistent than you might with lower dosages. Let's talk about wading into deeper CBD waters.
The good news is that getting your hands on the most potent CBD oil is really just as simple as getting your hands on all mainstream CBD products. If you're diving into the shopping experience because you're looking for something "more" from your CBD, take a look at the strongest CBD oil products that deliver the benefits and quality you seek! Here's a rundown of six high-potency CBD oils and tinctures to watch in 2021.
Reviews of High-Potency CBD Oils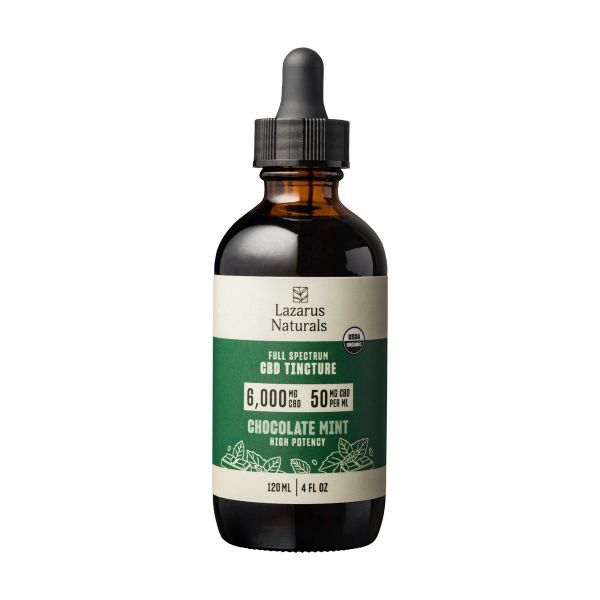 CBD Per Container
6,000 mg of CBD
CBD Per Serving, 1 ml
50 mg
Product Highlights
Lazarus Naturals packs 50 milligrams of CBD into each 1-milliliter serving of this full-spectrum tincture. This product is a nice way to enjoy a little "pep" by way of natural chocolate and mint flavoring carried by fractionated coconut oil. It's also a nice touch that no artificial flavors, preservatives or sweeteners are used in this tincture because you don't have to worry about any strange aftertastes. Lastly, the 120 servings per container you're getting go a long way! Take it straight under the tongue or mix it in with your favorite food or drinks via dropper application.
Another Lazarus Naturals high potency CBD tinctures that come in 6000 mg strength are: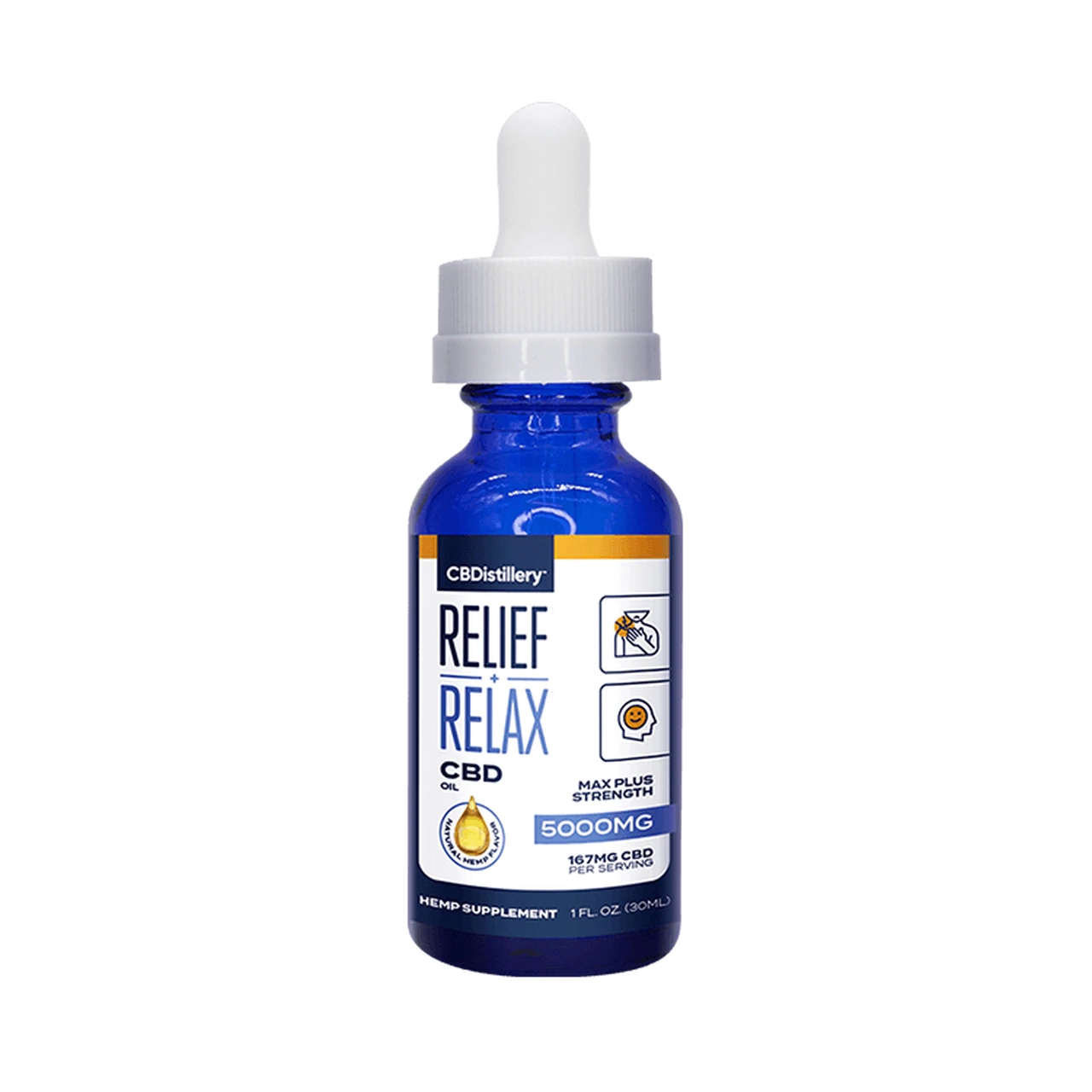 CBD Per Container
5,000 mg of CBD
CBD Per Serving, 1 ml
167 mg
Product Highlights
This high mg CBD oil packs a whopping 166.67 milligrams of high-quality CBD into each 1-milliliter serving for a total of 30 servings per container. You're getting a pure, natural flavor infused with nothing other than MCT coconut oil as a carrier. This is a full-spectrum product that can be taken sublingually or mixed in with foods and drinks via dropper application.
Another Available High-Potency Options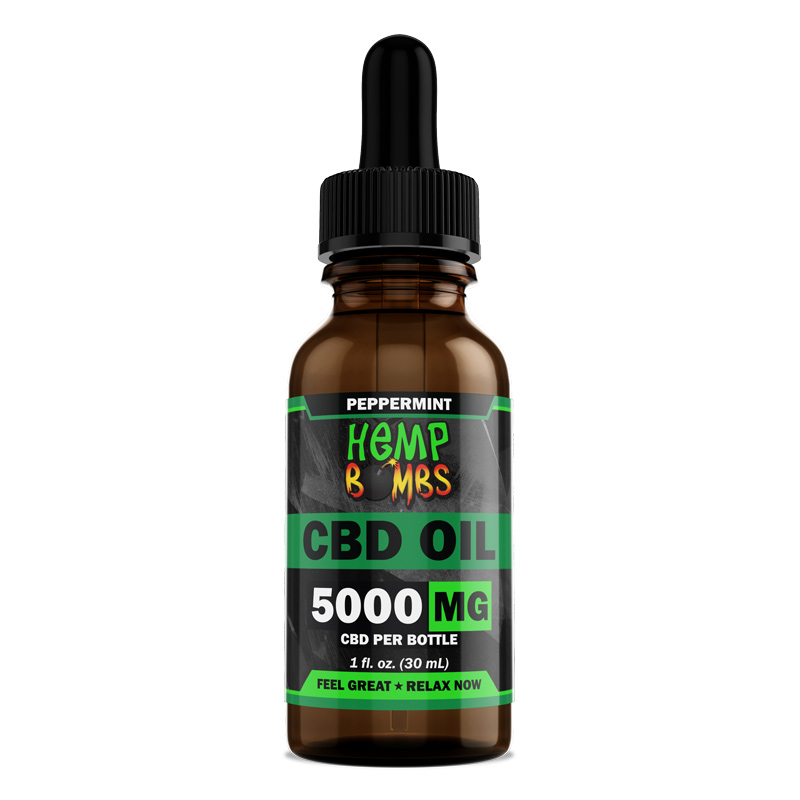 CBD Per Container
5,000 mg of CBD
CBD Per Serving, 1 ml
167 mg
Product Highlights
Hemp bombs packs 83.33 milligrams of CBD in every 0.5-milliliter drop of this high potency CBD tincture. The refreshing minty flavor is delivered via grape seed oil and MCT oil carriers. You can actually purchase this same formula and potency in chocolate mint, acai berry, orange creamsicle, watermelon and natural hemp if mint isn't your first choice. This is a full-spectrum CBD oil that can be taken sublingually or dropped into your favorite food or drink. This 30-milliliter bottle contains 60 servings.
Another Available High-Potency Options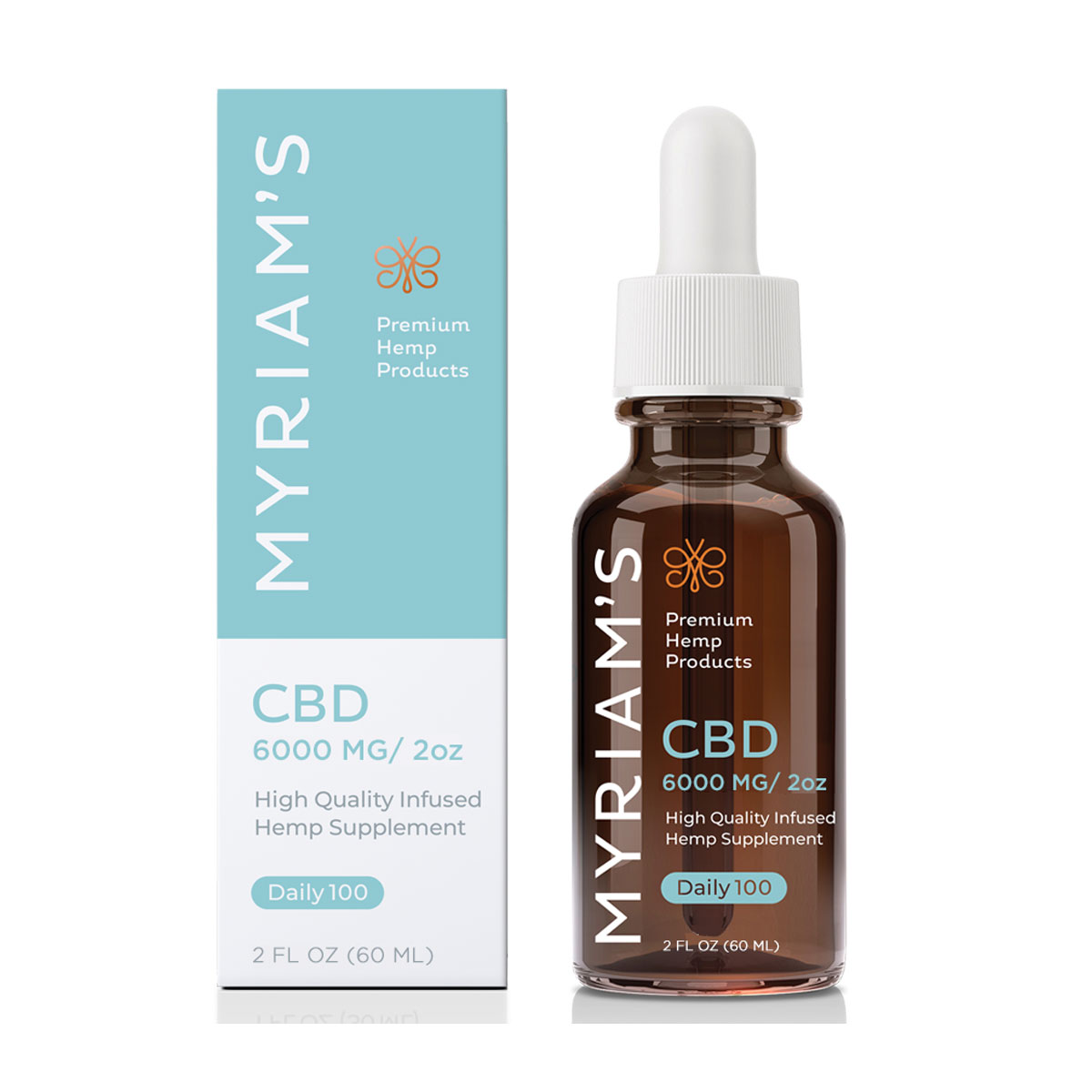 CBD Per Container
6,000 mg of CBD
CBD Per Serving, 1 ml
100 mg
Product Highlights
Each 1-milliliter drop in this high potency CBD tincture contains 100 milligrams of CBD. This full-spectrum formula uses organic cold-pressed olive oil to deliver what is a pure, fully organic product. Free of wheat and sugar, this is a highly agreeable product for someone struggling to find CBD products that won't aggravate food allergies or sensitivities. Each 60-milliliter bottle contains exactly 60 servings.
Another Available High-Potency Options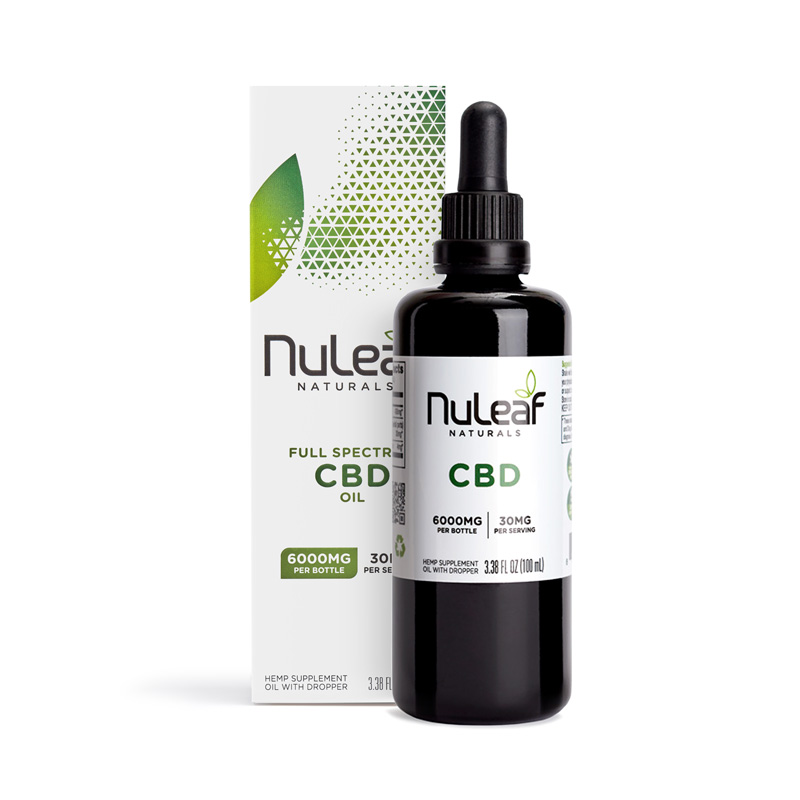 CBD Per Container
6,000 mg of CBD
CBD Per Serving, 1 ml
30 mg
Product Highlights
This product from NuLeaf Naturals offers 30 milligrams of quality CBD steeped in nothing other than natural flavor. The full bottle offers 6,000 milligrams spread across 200 servings. Made for purists, this ultra-simple formula uses organic virgin hemp seed oil as a carrier. You can enjoy your drops sublingually or drop this flavorless, odorless CBD oil into your favorite food and drinks.
Another Available High-Potency Options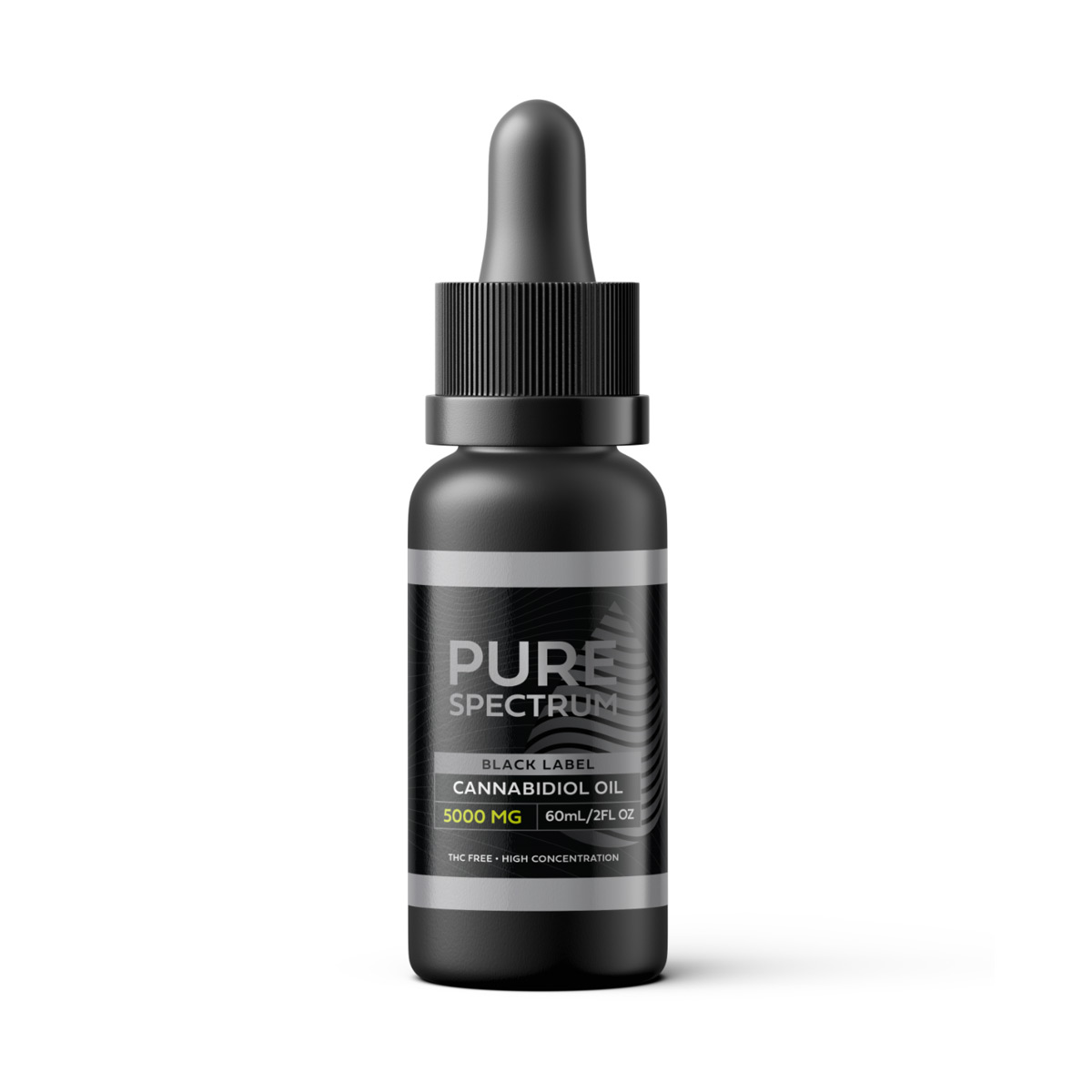 CBD Per Container
5,000 mg of CBD
CBD Per Serving, 1 ml
83 mg
Product Highlights
There's 83.33 milligrams of organic, unadulterated CBD oil waiting for you in every 1-milliliter serving of this tincture. Using MCT oil as a carrier, this formula is entirely inoffensive to your senses. It is just as pleasant when applied right under the tongue as it is buried in a treat. The full 60-milliliter bottle contains 5,000 milligrams of broad-spectrum CBD spread over 60 servings.
Another Available High-Potency Options
How to Choose a High Potency CBD Product?
When looking at CBD labels, it's important to pay attention to CBD spectrum type to ensure that you'll get results tailored to your goals. "Spectrum" really refers to the level of compounds retained in the CBD. Take a closer look at the three different CBD spectrum types that strong CBD oils come with.
Full Spectrum CBD
Full spectrum CBD extract contains all of the natural compounds that are found within the cannabis plant. This includes the legal amount of THC (0.3%). Many people prefer high potency full spectrum CBD oil and tinctures over other products because they feel that this natural, unaltered state allows them to experience the therapeutic, synergetic benefits of high potency CBD more vividly.
Broad Spectrum CBD
Like full-spectrum CBD, broad-spectrum CBD contains many of the natural compounds found in cannabis. However, the THC has been removed. Broad-spectrum products still offer a robust assortment of CBD high-potency terpenes and cannabinoids.
CBD Isolate
High-potency CBD oil tinctures are also made with CBD isolate. Like broad-spectrum CBD, it does not contain THC. CBD isolate owes its purity to an extraction process that removes compounds from the plant. Next, this CBD is heavily refined to strip away excess compounds and THC. What's left is the purest, most concentrated form of CBD.
The Pros & Cons of Using High-Potency CBD Tinctures
If you're moving from regular CBD oils into a new category by boosting potency, you're probably wondering if it's the correct choice. Generally, the decision to move up allows people to enjoy more efficient and personalized CBD experiences. However, it's still important to look at the decision from all angles. Take a look at the pros and cons of bumping up to high-potency CBD oils.
Pros:
Less expensive overall because you're using less product per dose.
Results that last longer because a dose goes a long way.
Better overall effectiveness.
Cons:
More expensive per bottle.
Harder to customize or divide your doses downward.
Some of your lower-dosage favorites and treats may not be effective once you move up.
Benefits Related to High Potency Oils
People who use CBD products find that they can experience the positive effects of high potency CBD oil when using CBD isolate, broad-spectrum CBD and full-spectrum CBD. There are many benefits of high potency CBD that make this a better option than lower potencies that may require you to actually buy and use more of each product. Take a look at why so many people opt to buy high potency CBD oil:
1. Long-Lasting Results
A smaller dose of high-potency CBD will go a much longer way. That means that you can get all the effects of high potency CBD oils without needing to take a second dose. For someone looking for CBD to get through a long stretch while sleeping through the night or completing a workday, a higher potency is very helpful.
2. Better Bioavailability
When you take a higher dosage of CBD, more is absorbed into your body. This helps to both enhance and lengthen your results with better bioavailability.
3. Less Expensive
When buying high-potency CBD, you're getting more actual CBD per milliliter regardless of the size of the tincture bottle. That means you'll use fewer drops to get the same results as you'd need with a lower potency. This will save you significant costs over time.
4. Better Quality
Generally, you start seeing reduced quality as more additives are added to CBD products. This can impact how the product is absorbed and metabolized. High-potency CBD oil has less room for "extras" per serving to compromise its effects.
5. Scalability
When you choose high-potency oils and tinctures over products with "set" servings, you are able to scale your dosage based on your needs.
What should CBD customers be looking for when finding products that are considered high-potency CBD? Generally, anything with 25 milligrams to 35 milligrams of CBD per dose is considered a high-potency CBD product. If you want to try other CBD forms, pay attention to our guides to high-potency capsules and the best high-potency CBD edible gummies. Many high-potency products also feature special ingredients targeted for specific wellness goals.
How to Dose the Strongest of CBD Oil?
Generally, any product that offers 25 milligrams of CBD per dose is considered high potency CBD oil. Shopping for CBD oil is a bit of a numbers game. You'll get the strongest potency when the CBD amount (milligram) and dropper amount (milliliter) are as far apart as possible. That means that something that offers 160 milligrams of CBD per each 1-milliliter drop is more potent than a tincture offering 120 milligrams of CBD per 2 milliliters.
How to Use the Strongest CBD Oil?
Pay Attention to the Dosage Suggestions

Pay attention to the manufacturer's dosage suggestions on the label when using ultra-potent CBD oil. You can generally use high-potency CBD oil more than once a day as long as you space out your doses a bit.

Don't Overdose

While overdosing isn't generally a problem when using CBD, high-potency CBD oils do increase your risk of experiencing adverse reactions or overdose symptoms. Avoid jumping too many dosage categories at once until you've established your body's comfort level with each new tier.
Final Thoughts on Jumping to Stronger CBD Oil
Making the leap to more potent CBD oil can open up the CBD experience in new ways. One unexpected perk that many people who make the leap discover is that they actually spend less in the long run because potent tinctures really pack in lots of CBD. They also find that they're able to spread out dosages that pack more punch instead of constantly refueling. If you're considering increasing your CBD dosage, it's important to do your homework regarding what you're really getting out of each bottle based on your dose-to-volume ratio.