It can feel like there's a sea of CBD products out there for you to choose from if you're exploring this world for the first time. It's true that people seeking CBD benefits have a real wealth of options! However, one particular CBD option is emerging as a favorite for many. We're talking about high-potency CBD gummies.
Why Do People Use High Potency CBD Products?
The easiest answer is that some people simply find high concentration CBD to offer a perfect "sweet spot" for benefits, convenience and price. CBD potency is a highly individualized topic. It can sometimes take sampling a few different products offering varying degrees of potency to discover what produces and maintains your desired result.
Cost is a big factor for many who prefer high-potency CBD. It's possible that you'll save a lot in the long run because you'll be able to use smaller doses, order less frequently and scale your doses. This is especially true if you're a regular user. For some, it simply makes sense to take doses less frequently in order to enjoy consistent benefits.
One pitfall to avoid is being tempted by larger volume instead of higher potency. The potency is not determined by the weight or volume of the CBD product you're purchasing. Only concentration determines potency. That means you're looking at milligrams of CBD per dose instead of total CBD contained within a bottle or package. If you're wondering how to calculate strengths for gummies, simply look at the milligrams of CBD per piece. Next, let's explore some popular extra strength options out there.
How We Chose the Products for Our Guide
The gummies featured in our review were all selected because they demonstrate high potency while also offering quality. Each product provides a minimum potency of 25 milligrams per single count. Let's see how they fare!
High-Potency CBD Gummies Chart
We added all gummies into the chart for easy comparing of the products:
| Picture | CBD Product | CBD per count | Price per package | CBD per package | Cost per count |
| --- | --- | --- | --- | --- | --- |
| | Hemp Bombs High Potency Max Strength CBD Gummies, 20-count | 30 mg | $29.99 | 600 mg | $1.4 |
| | Hemp Bombs High Potency Max Strength CBD Gummies, 50-count | 30 mg | $67.49 | 1500 mg | $1.3 |
| | Hemp Bombs High Potency Max Strength CBD Gummies, 70-count | 30 mg | $129.99 | 2000 mg | $1.8 |
| | Hemp Bombs High Potency Max Strength CBD Gummies, 100-count | 30 mg | $127.49 | 3000 mg | $1.27 |
| | CBDistillery CBD Gummies, 30-count | 30 mg | $49 | 900 mg | $1.6 |
| | CBDistillery CBD Sleep Gummies+Melatonin, 30-count | 30 mg | $49 | 750 mg | $1.6 |
| | Green Roads Sleepy Zs CBD Gummies with Melatonin | 25 mg | $49.99 | 750 mg | $1.9 |
| | Pure Spectrum CBD Gummies | 25 mg | $35.90 | 750 mg | $1.2 |
| | cbdMD CBD Gummies, 30-count | 25 mg | $52.49 | 750 mg | $2 |
| | cbdMD CBD Gummies with Vitamin C, 30-count | 25 mg | $56.24 | 750 mg | $1.8 |
| | cbdMD CBD Gummies, 30-Count, 1500mg of CBD | 50 mg | $74.99 | 1500 mg | $2.4 |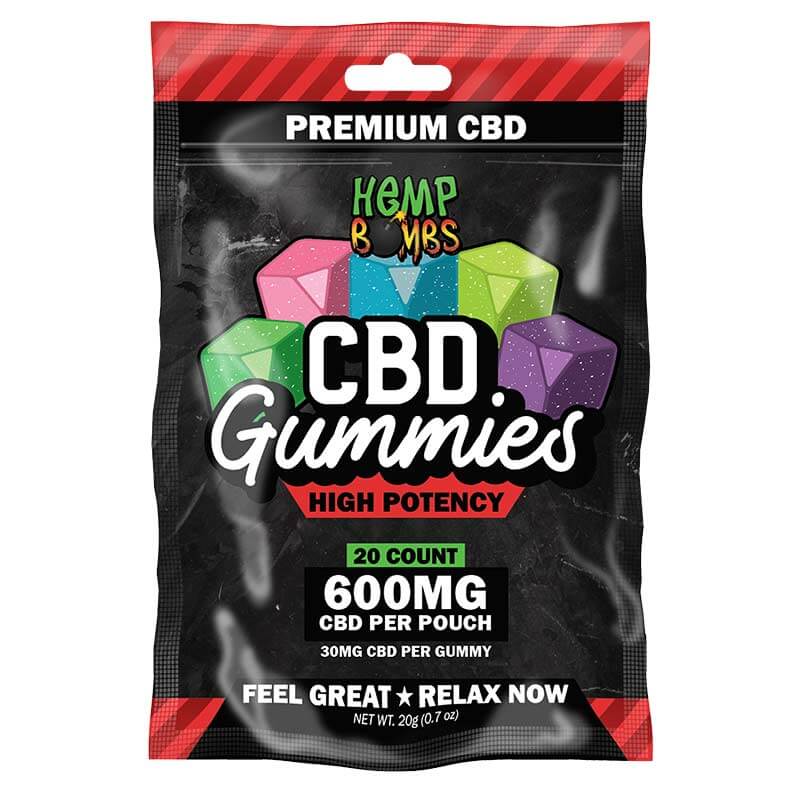 These fruit-flavored gummies provide 30 milligrams of CBD per single-gummy serving. This is a full-spectrum CBD product featuring a proprietary blend with L-theanine, Scutellaria, passiflora, and melatonin. It contains no more than 0.3 percent THC. It doesn't really get much easier or sweeter to get high CBD potency in a single bite.
At CBD.market you may purchase high potency CBD gummies from Hemp Bombs in the following packages:
Each gummy package provides a total amount of CBD:
20-count package – 600 mg of CBD,
50-count bottle – 1500 mg of CBD,
70-count bottle – 2000 mg of CBD,
100-count bottle – 3000 mg of CBD.
Enjoy fruity gummies with tropical fruit and other natural flavors. Each gummy in this 30-pack contains 30 milligrams of high-quality CBD. It's a maximum potency per single count in our review. Total CBD per package equals 900 milligrams.
This is a CBD isolate product that contains no traces of THC. The gummies are flavored and colored naturally using ingredients like tapioca syrup, sugar, fruit juice and vegetable juice.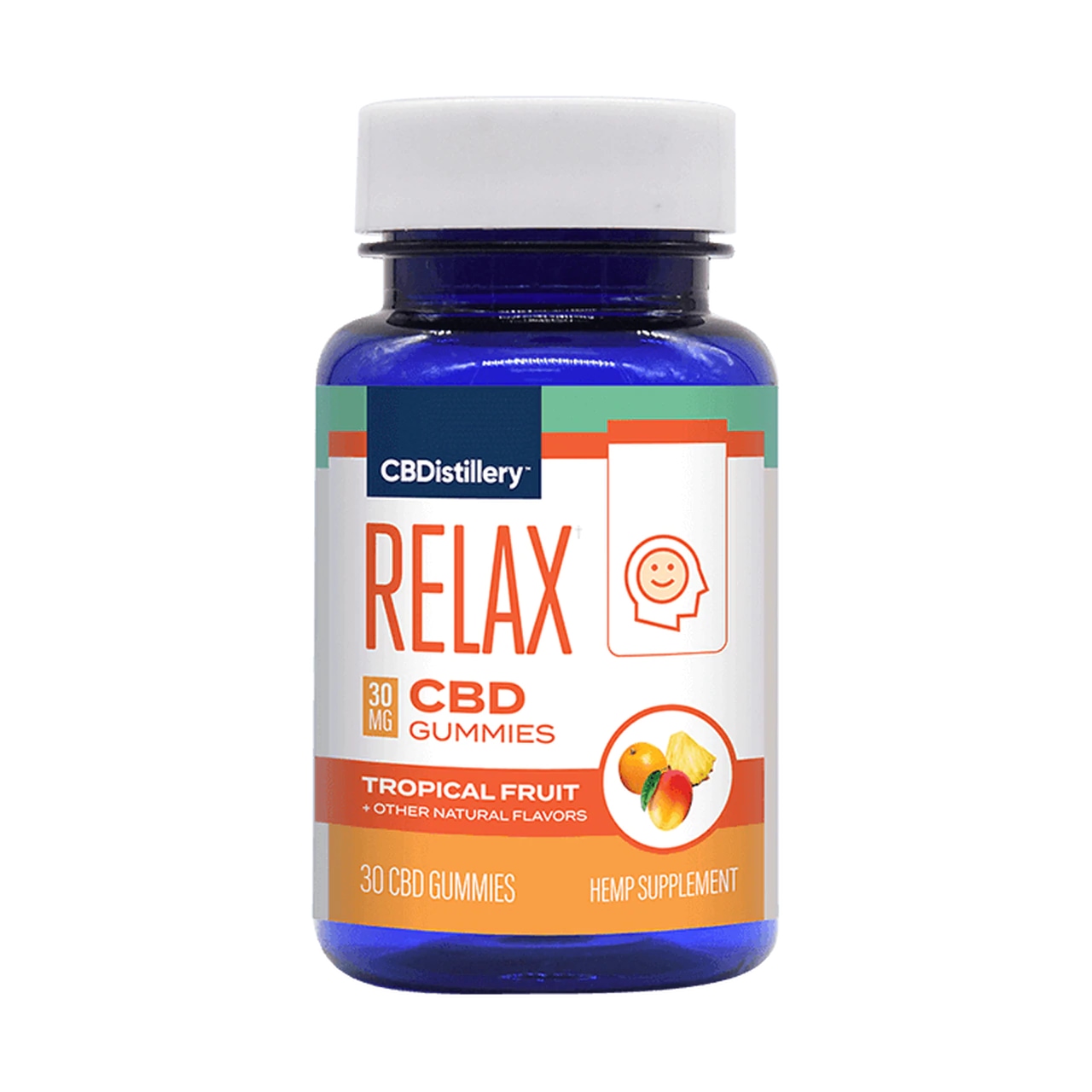 At our online store you may choose CBDistillery high potency CBD gummies from the following options:
CBDistillery nighttime gummies will provide you not only with 30 mg of CBD but also with 1.5mg of melatonin.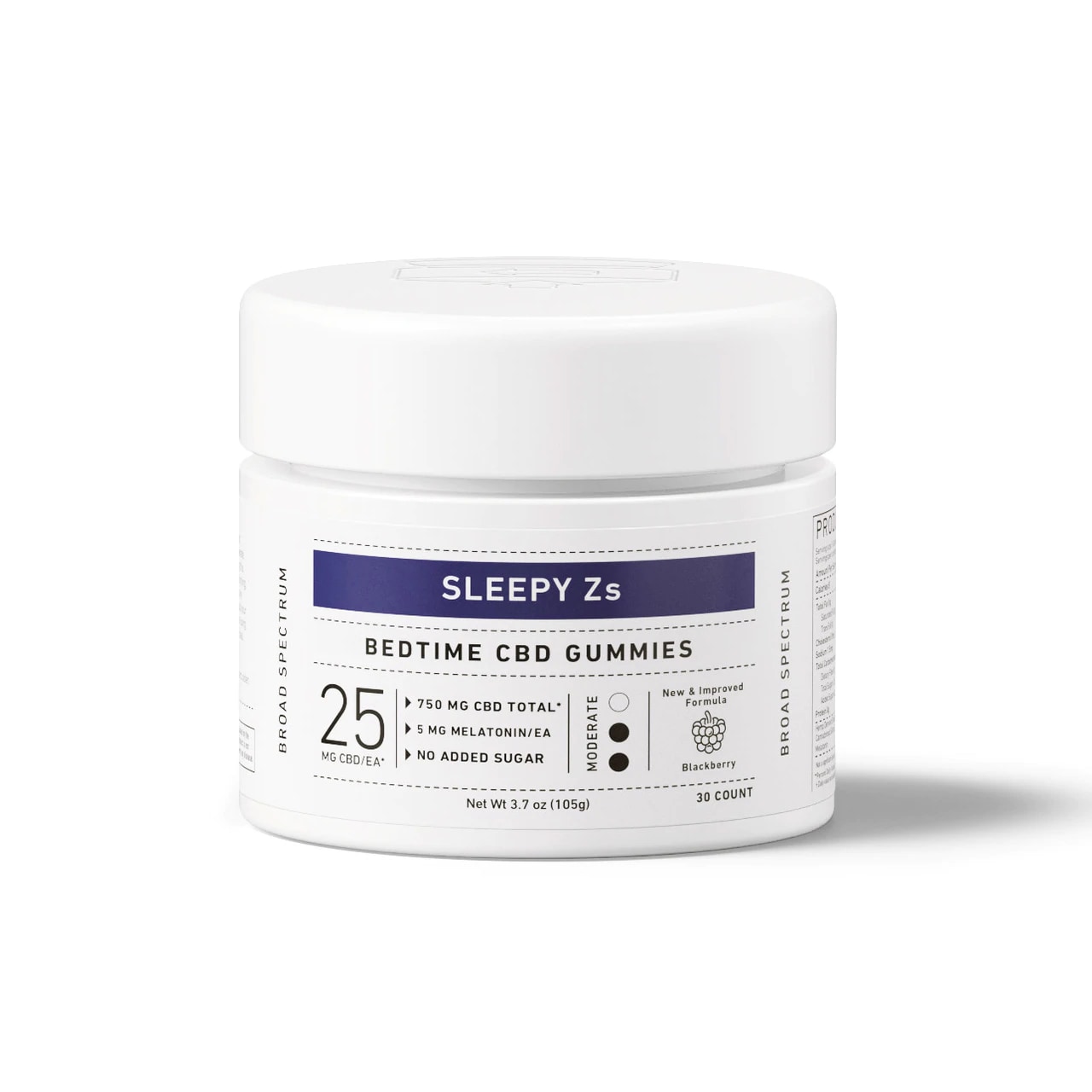 These broad-spectrum, THC-free gummies offer 25 milligrams of CBD per gummy. Marketed for sleep support, this product also contains melatonin. Each 750-milligram jar contains 30 gummies featuring 5 milligrams of melatonin. Green Roads colors and flavors its gummies using non-GMO corn syrup and natural flavors.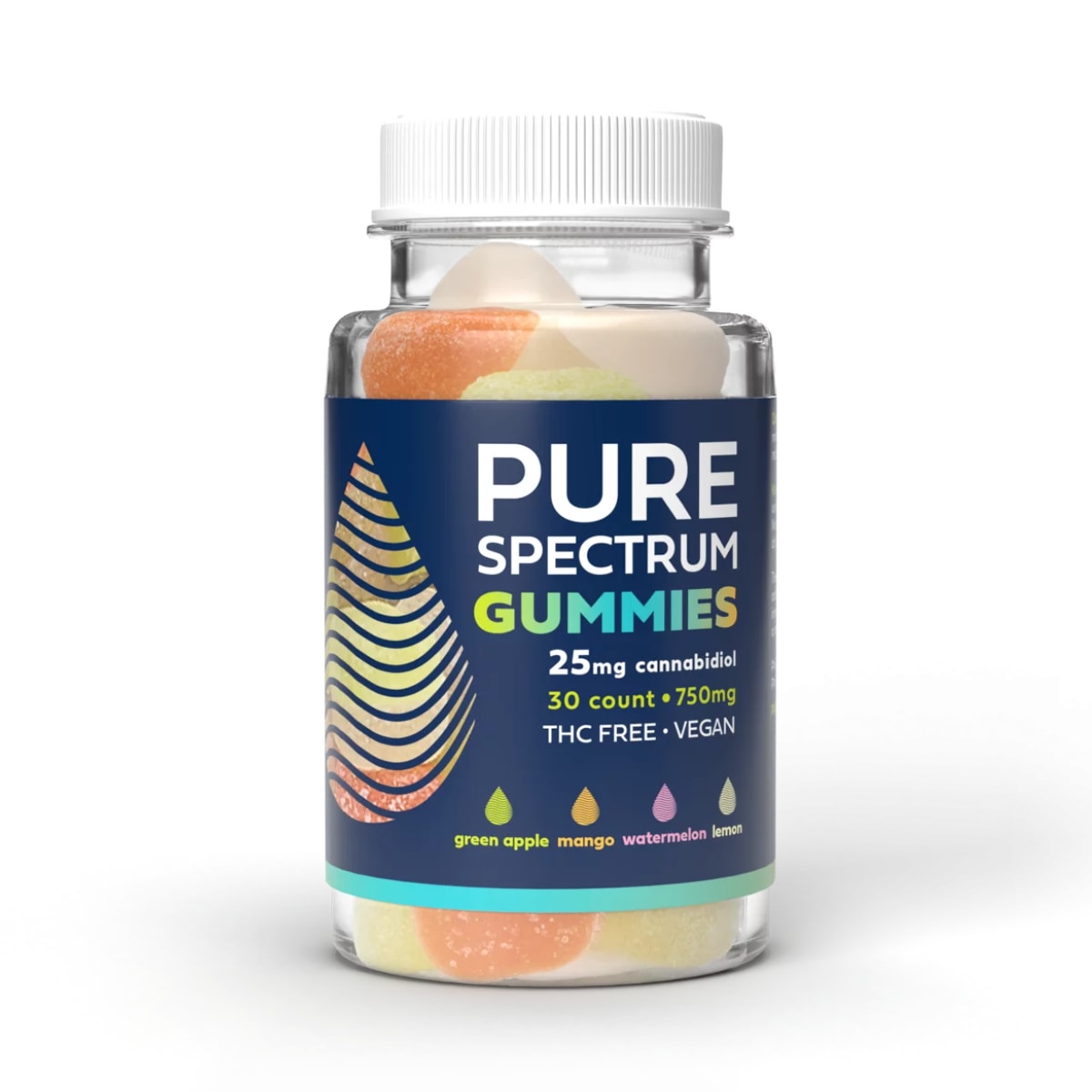 Taking CBD will become easier and more delicious with the new broad spectrum CBD gummies from Pure Spectrum. Their 30 count CBD gummies are made with the highest quality, all-natural ingredients. Each gummy contains 25 mg of cannabidiol, making it one of the most potent on the market today. THC-free and vegan friendly. Gummies contain corn syrup, sugar, water, pectin, natural flavor extract, phytocannabinoid-rich hemp extract, citric acid, baking soda, natural vegetable color.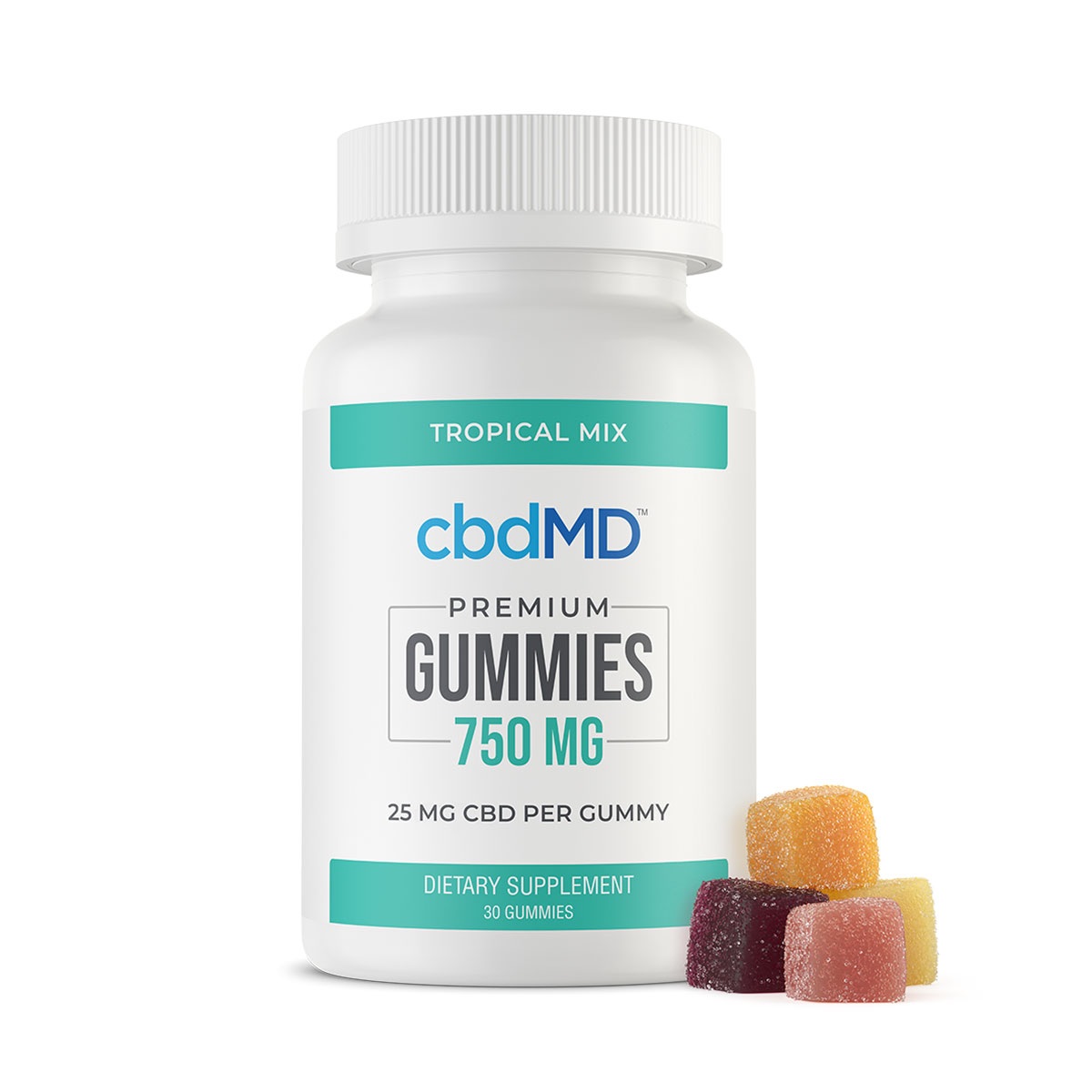 These THC-free, broad-spectrum gummies deliver 25 milligrams of CBD each. It adds up to a total of 750 milligrams of CBD for a 30-count bottle. These very tasty gummies are sweetened and colored using a list of natural ingredients that include organic sugar cane, organic tapioca syrup, organic fruit juice, organic vegetable juice, organic carnauba wax and organic sunflower oil.
At our CBD store you may purchase high-potency CBD gummies from cbdMD:
Find Your Potency "Sweet Spot" for CBD Gummies
It's clear that potency must be one of the first things you look at when comparing labels on CBD gummies. High potency meaning is simply referring to the number of milligrams of CBD per serving. In fact, this is the first place your eyes should look on the packaging when trying to determine what a product is offering. The products we've reviewed here offer a wide range of potency levels that cover 25 milligrams all the way up to 1000 milligrams. There's a good chance that your gummy "sweet spot" is somewhere in that range!