NuLeaf Naturals vs CBDistillery: The Detailed Comparison of CBD Brands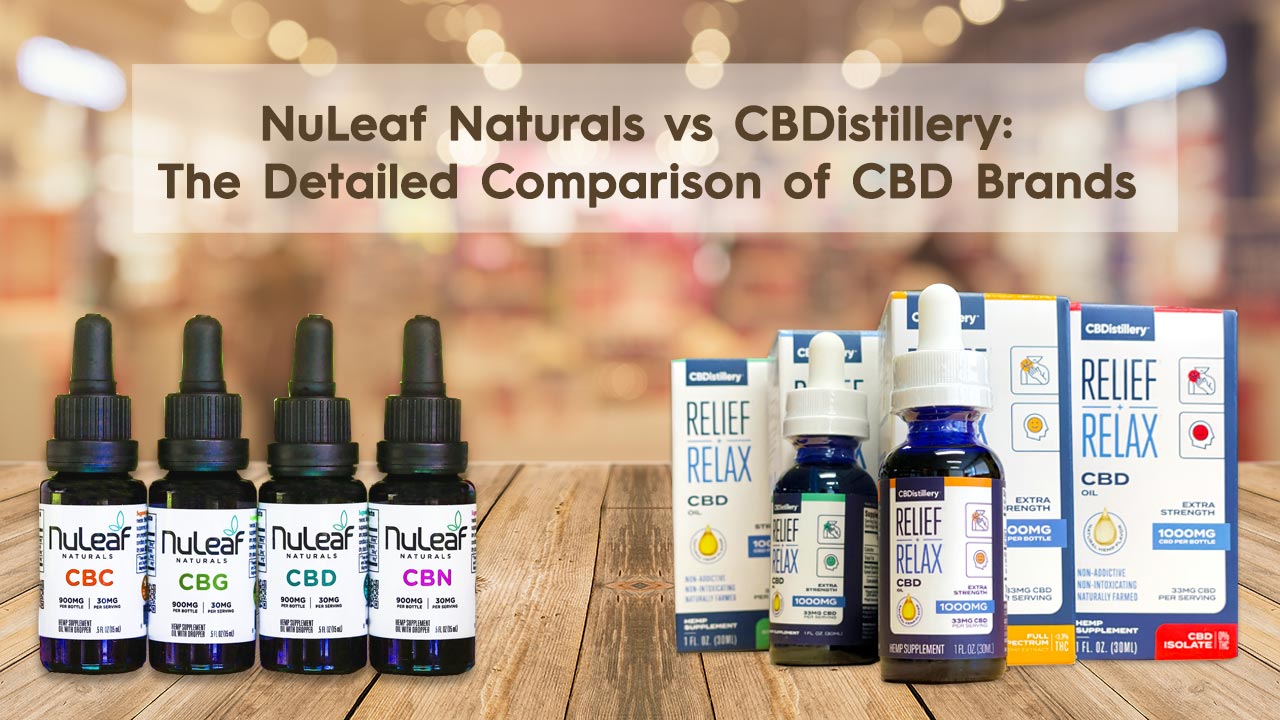 Since the landmark 2018 'Farm Bill,' the internet has become flooded with CBD companies. The search for a quality product can be overwhelming. Many of the new CBD companies fail to be transparent and deliver a consistent product.
While retailers are looking to take advantage of uneducated CBD consumers, they do not reflect the majority of the established companies in the industry. Multiple online CBD businesses deliver incredible products with transparency. They have spent years perfecting their process and have to build credible reputations within the community. Two that stand head and shoulders above the rest are NuLeaf Naturals and CBDistillery.
Both companies are exemplary examples of how CBD companies should operate online. Each business is built on delivering quality products and offering transparency every step of the manufacturing process. We are going to give honest insights into what differentiates these stellar brands and why they have why they are two of the most trusted names in the industry.
NuLeaf Naturals Overview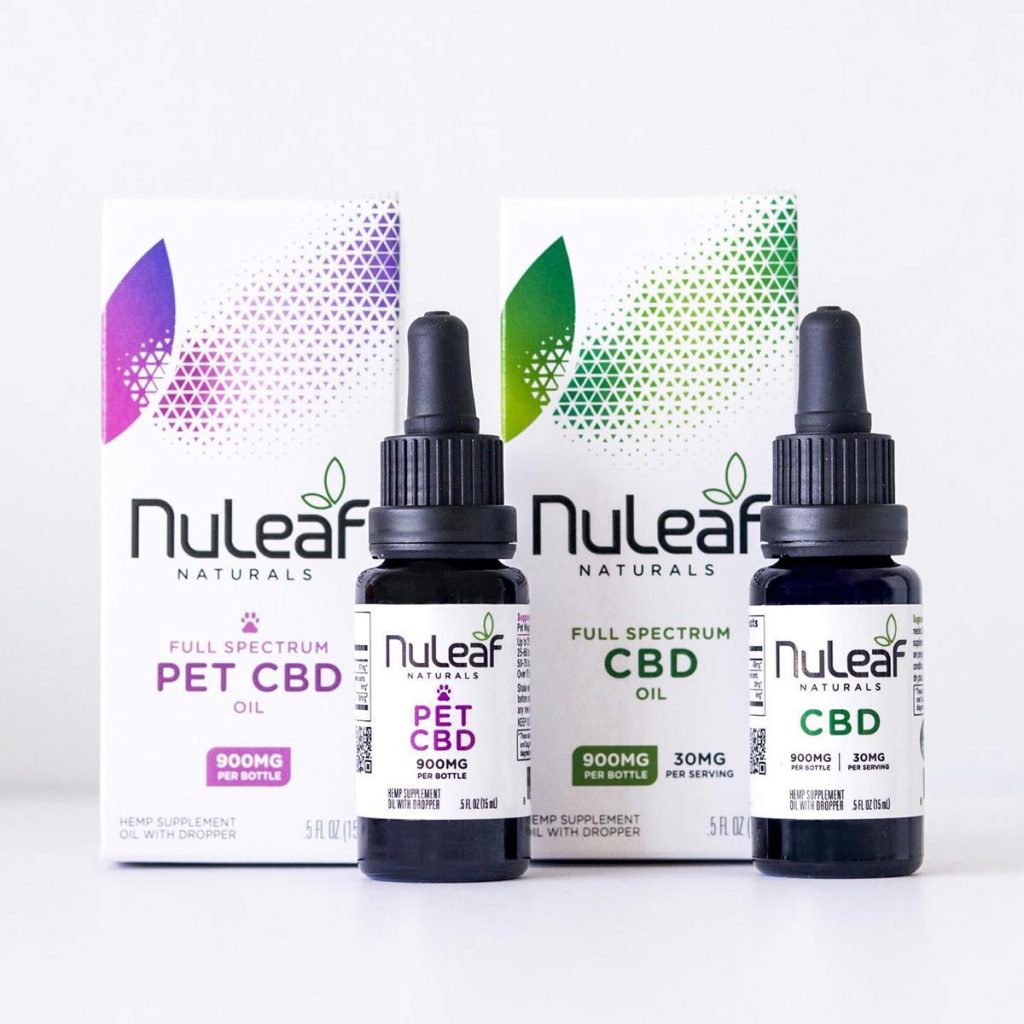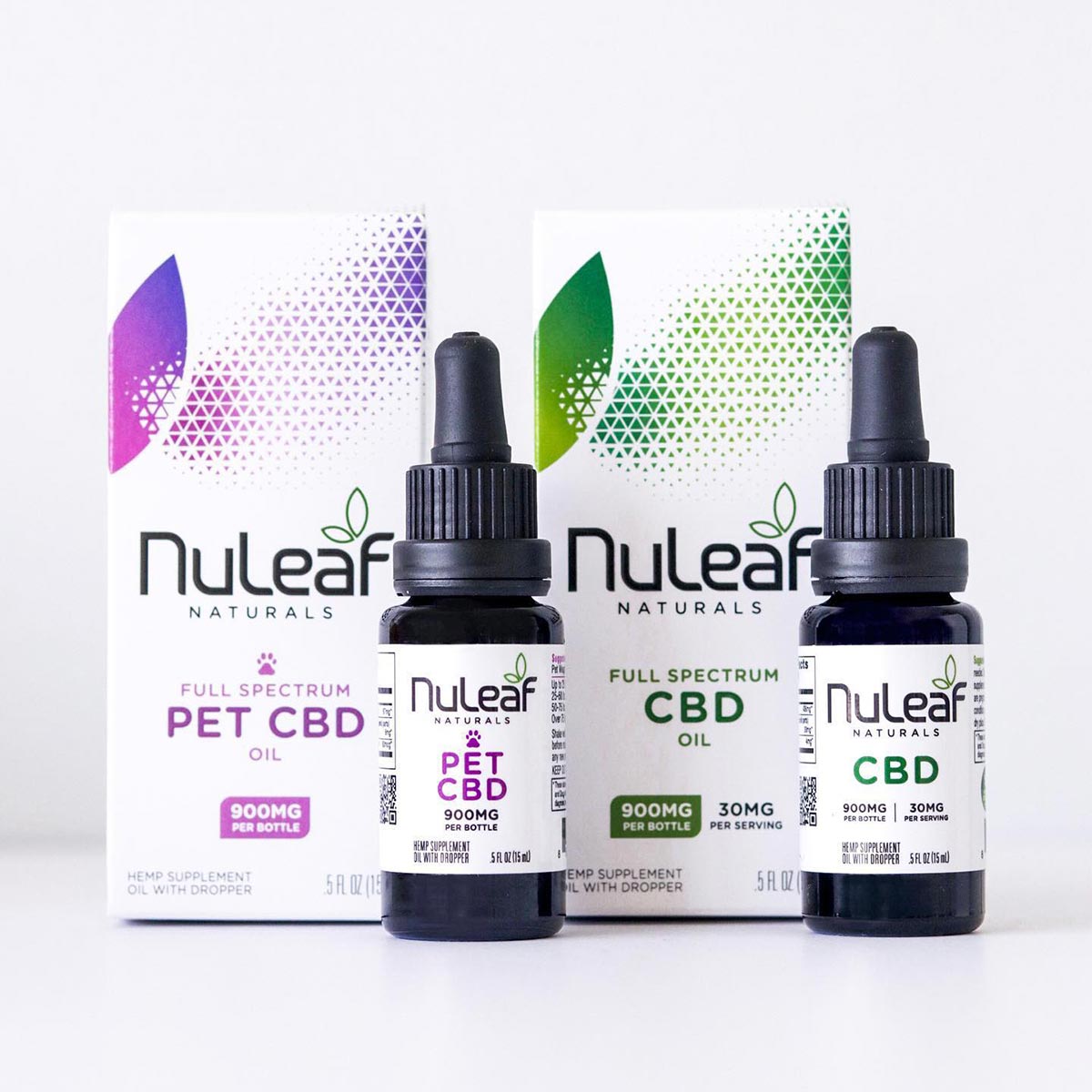 Founded in 2014, NuLeaf Naturals became one of the CBD companies to scale. A group of 'health-conscious plant medicine aficionados' from Colorado quickly became recognized as pioneers in the industry.
Each NuLeaf product is sourced from hemp grown in Colorado soil. Their team of cannabis genetics experts has perfected the process to ensure maximum potency and consistency. NuLeaf Naturals prides themselves on capturing the highest amount of cannabis compounds in the industry through their advanced cultivation and manufacturing procedures.
The focus of NuLeaf Naturals is to deliver cannabinoids efficiently through a simple line of products. Customers may choose between oil, sofgels, topicals, and pet products, all full spectrum. Users looking for cannabinoids beyond CBD can choose from a variety of oils and softgels that feature CBC, CBG, or CBN.
NuLeaf Naturals Top Selling CBD Products
CBDistillery Overview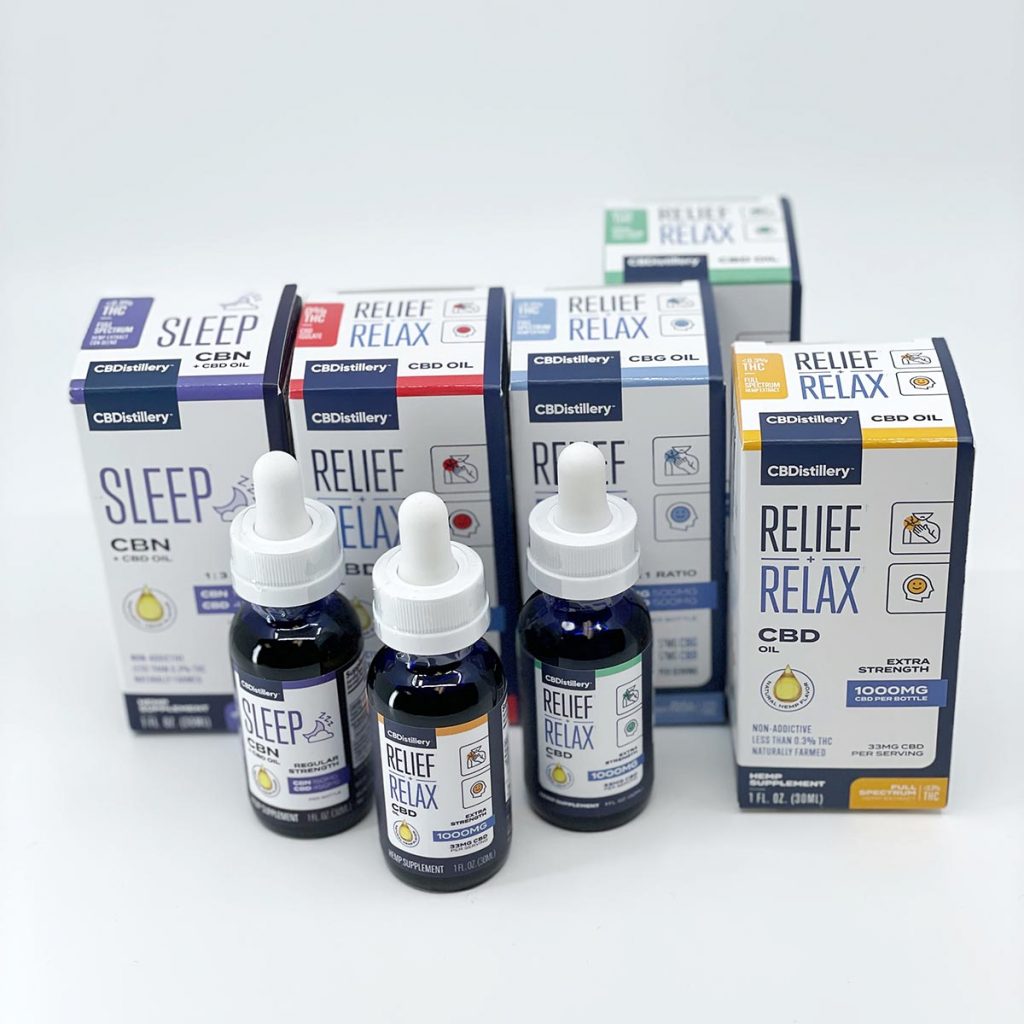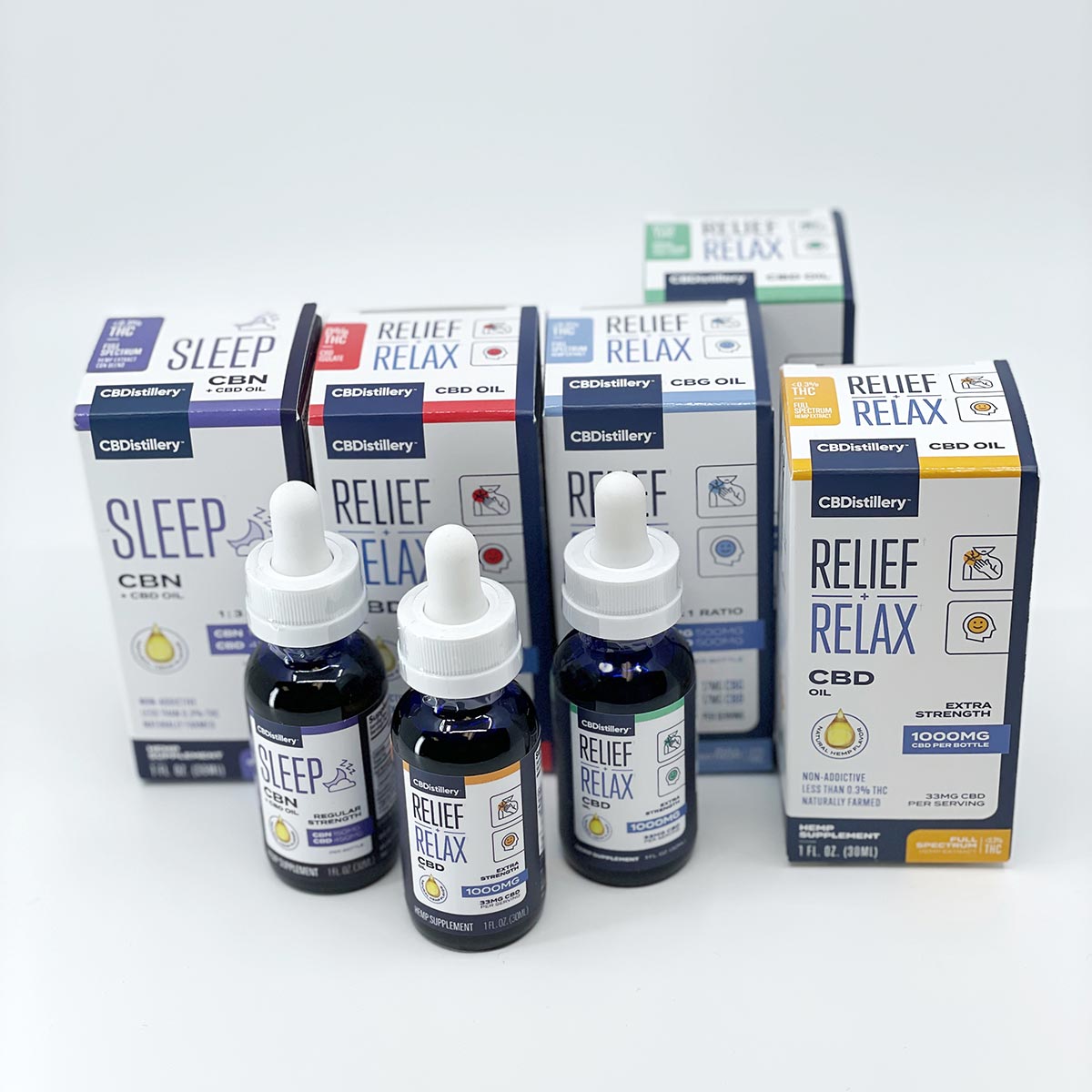 CBDistillery is another company born in the Rocky Mountains. In 2016, they set out to create an alternative path to a healthy and balanced life using gimmick-free CBD. Their business gained traction after creating The Ultimate CBD User Guide. Their efforts to educate the public generated over 440K mentions and 37,000 downloads.
The mission of CBDistillery is to bring CBD to the masses. They offer a wide variety of products that are appealing to every type of consumer. After over 26,000 reviews, the Colorado CBD company has solidified its position as one of the largest and most trusted names in the industry.
CBDistillery's selection is unmatched by any of the major players. They have over a dozen product categories to choose from, including oils, powder, gummies, capsules topicals, vapes, their own skincare line, and pet products. They also offer an assortment of blends, combining other ingredients to boost wellness along with cannabinoids.
CBDistillery Top Selling CBD Products
NuLeaf Naturals Vs. CBDistillery
While both companies deliver high-quality products, there are some key differences. NuLeaf takes more of a hands-on approach to growing hemp and production. They are very transparent about where their hemp comes from and how their use unique growing and extraction methods. CBDistillery sources quality raw material, but they merely uphold the industry standard. NuLeaf's process goes above and beyond, standing out from even the most respected brands in the industry.
Pros
For consumers looking for the highest quality full spectrum oil, we recommend NuLeaf Naturals. They stick to just a few products and optimize them by perfecting the process from seed to sale. We also like that they carry CBC, CBG, and CBN. Most established brands have other cannabinoids outside of CBD, but usually only offer one or two.
CBDistillery has a massive selection. If you are looking to add CBD to all aspects of your life, they are a clear choice. Other than the gummy products we could find in the CBD online market, they have every category a serious consumer could want.
Cons
NuLeaf Naturals' product selection is limited. Topicals are one of the most popular types of CBD products, and they only provide one option. NuLeaf Naturals doesn't carry any skincare, gummies, or vaping products either.
CBDistillery's oils have a natural, earthy taste, which might be unfavorable to some customers. It is also difficult to figure out what type of extraction methods they use.
Extraction Process
NuLeaf Naturals uses 'green extraction' (CO2) in an ISO and GMP-certified facility to create their products. Their lab tests reflect their claims of having some of the highest cannabinoid levels on the market. The THC content in their full spectrum oil falls just under the 0.3% maximum amount allowed in hemp-derived products.
CBDistillery uses ethanol for their CBD isolate products and CO2 extraction to produce their full spectrum products. They also safely extract in a GMP-certified facility. While the information was difficult to find, we learned that CBDistillery was one of the first companies to start providing 3rd party lab tests, a practice considered an industry-standard in 2021.
Carrier Oil
Each company takes a different approach to carrier oil. NuLeaf Naturals uses an organic virgin hemp seed oil while CBDistillery uses MCT oil. Both types of carrier oils have their own benefits. Many companies claim that MCT oil has smaller molecules resulting in higher absorption rates but there haven't been any studies to prove this claim regarding CBD bioavailability rates, to our knowledge.
CBD Spectrum
Both companies have full spectrum options. Every NuLeaf Naturals product contains a full array of cannabinoids, terpenes, and phytonutrients. CBDistillery also offers plenty of full spectrum options and products with broad spectrum and CBD isolate.
Pricing
NuLeaf Naturals products are more expensive. The flagship product for each company is their full spectrum CBD oil. NuLeaf offers theirs in 900mg 15ml bottle for $79. CBDistillery's 1000mg full spectrum CBD oil is available in a 30ml bottle and costs $60.
Our Verdict
After reviewing each company, it is clear why each company is considered to be industry leaders. Both brands have revolutionized how we purchase CBD online by providing transparency and delivering high-quality products that are constantly pushing the industry forward.
For overall experience, we recommend investigating the chart below.
Details
NuLeaf Naturals
CBDistillery
 
Pros
✔️ Organic hemp is grown in the U.S.

✔️ The highest quality full spectrum oil

✔️ They carry CBC, CBG, and CBN

✔️ Organic and gluten-free

✔️ Different levels of potency available



✔️ A variety of CBD products available online

✔️ Full spectrum, broad spectrum, and isolate CBD

✔️ Third-party lab testing

✔️ Gluten-free, vegan and non-GMO

✔️ No artificial flavors


Cons
❌ The taste of CBD oil has the natural flavor

❌ The product selection is limited

❌ Compared with other CBD brands, Nuleaf Naturals may be more expensive

❌ The droppers that come with each product could be a bit sturdier

❌ Some customers complain about the taste


Latest Coupons
35% Off
20% Off
THC %

Less than 0.3% THC



Less than 0.3% THC



CBD Potency
per 1 ml
60 mg
17 mg, 33 mg, 83 mg or 167 mg
Pricing

500 mg Full Spectrum CBD: $34.99
500 mg Broad Spectrum CBD: $31.99
1000 mg Full Spectrum CBD: $59.99
1000 mg Broad Spectrum CBD: $54.99


300 mg CBD: $25.00
900 mg CBD: $64.50
3000 mg CBD: $155.50


CBD Products

CBD oil
CBD gummies
CBD topicals
CBD capsules
CBD pet products
CBD powders
CBD vape


CBD oils
CBD pet products
Ingredients


Fractionated Coconut Oil (MCT)
CBD Hemp Extract (Aerial Parts)



Full Spectrum Hemp Extract
Organic Virgin Hemp Seed Oil
Flavors

Berry, Grape, Spearmint, Tropical Fruit, Natural Flavor

Natural Flavor


Hemp Source

Farms are located in the U.S.


Hemp plants are grown on farms in Colorado

Extraction Method

CO2 and ethanol extraction process

CO2 extraction method
CBDistillery is a much better value and has one of the best selections in the industry. However, we choose quality to value and quantity. NuLeaf Naturals is one of the best companies on the market because they go beyond the industry standard. They have earned a higher price point by genetically modifying their hemp and using more efficient manufacturing processes.