Hemp Gummies Vs. CBD Gummies: What You Need to Know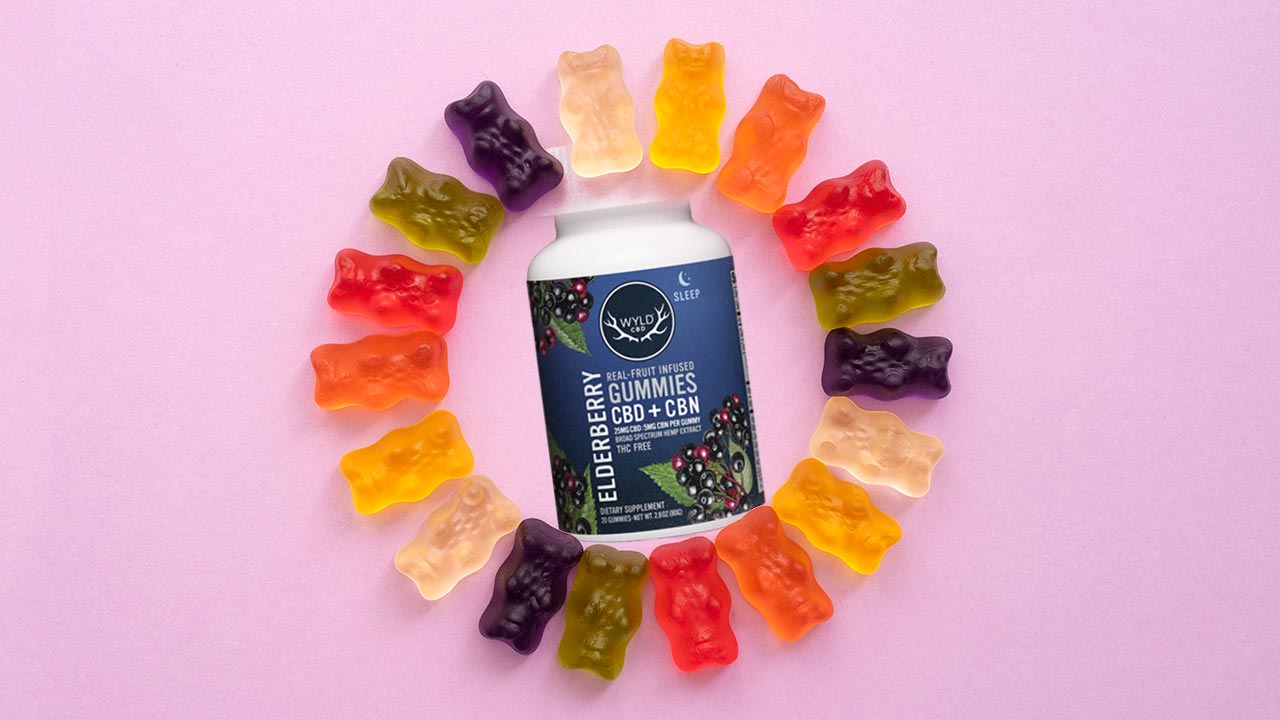 Before shopping for gummies, it is important to understand the different aspects of hemp gummies Vs. CBD gummies. Hemp gummies are made with hemp seed oil extracted from hemp plant seeds and do not contain cannabinoids.
CBD gummies are made with CBD extracted from the hemp plant, except for the seeds. CBD gummies have CBD oil reflecting the whole plant profile. To shop for CBD gummies, knowing what to look for regarding quality and ingredients is essential to buying the best products.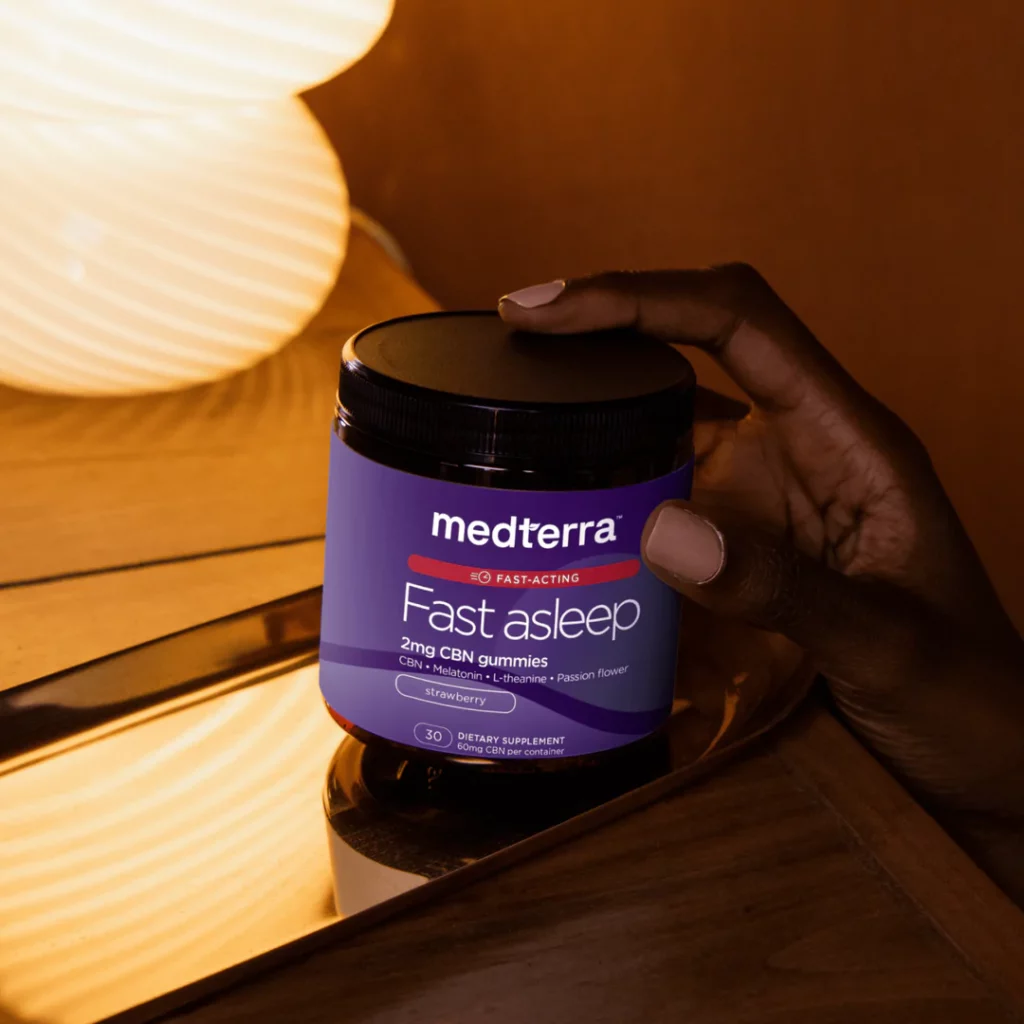 TLDR: The hemp plant is cultivated to contain less than 0.3% THC. However, hemp gummies are made with hemp oil extracted from hemp plant seeds. The seeds are rich in omega fatty acids but do not contain CBD, THC or other cannabinoids. Hemp gummies cannot deliver the same positive effects on well-being as CBD gummies. CBD gummies are made from the hemp plant's leaves, flowers and stalk. CBD oil contains all of the healthy nutrients the hemp plant offers. CBD gummies are available in three CBD spectrums, giving consumers the option of gummies made containing CBD and some THC (full spectrum CBD), THC-free gummies (broad-spectrum CBD) or gummies made with isolate CBD (only CBD).
Hemp Vs. CBD
What is the difference between hemp and CBD? CBD (cannabidiol) is found in hemp and marijuana plants. Both plants are Cannabis Sativa plants, but hemp is a plant variety cultivated to have no more than 0.3 percent THC, the psychoactive compound. Cannabis sativa L plants (hemp) are legal at the federal level.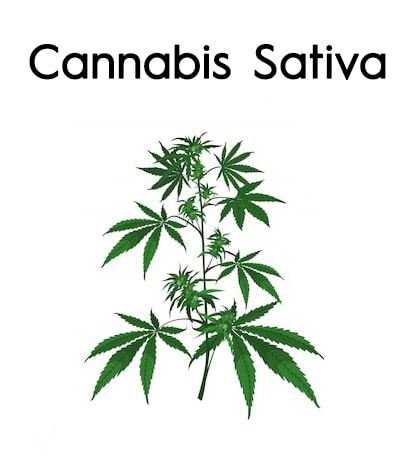 CBD oil and hemp seed oil are both sourced from the hemp plant. However, CBD oil is extracted from the plant's stalks, leaves and flowers. Hemp seed oil is extracted from hemp plant seeds that are cold-pressed. Hemp seed oil consists primarily of omega-3, omega-6 and omega-9 fatty acids, antioxidants like vitamin E, traces of a variety of natural compounds like chlorophyll and minerals that include potassium and iron.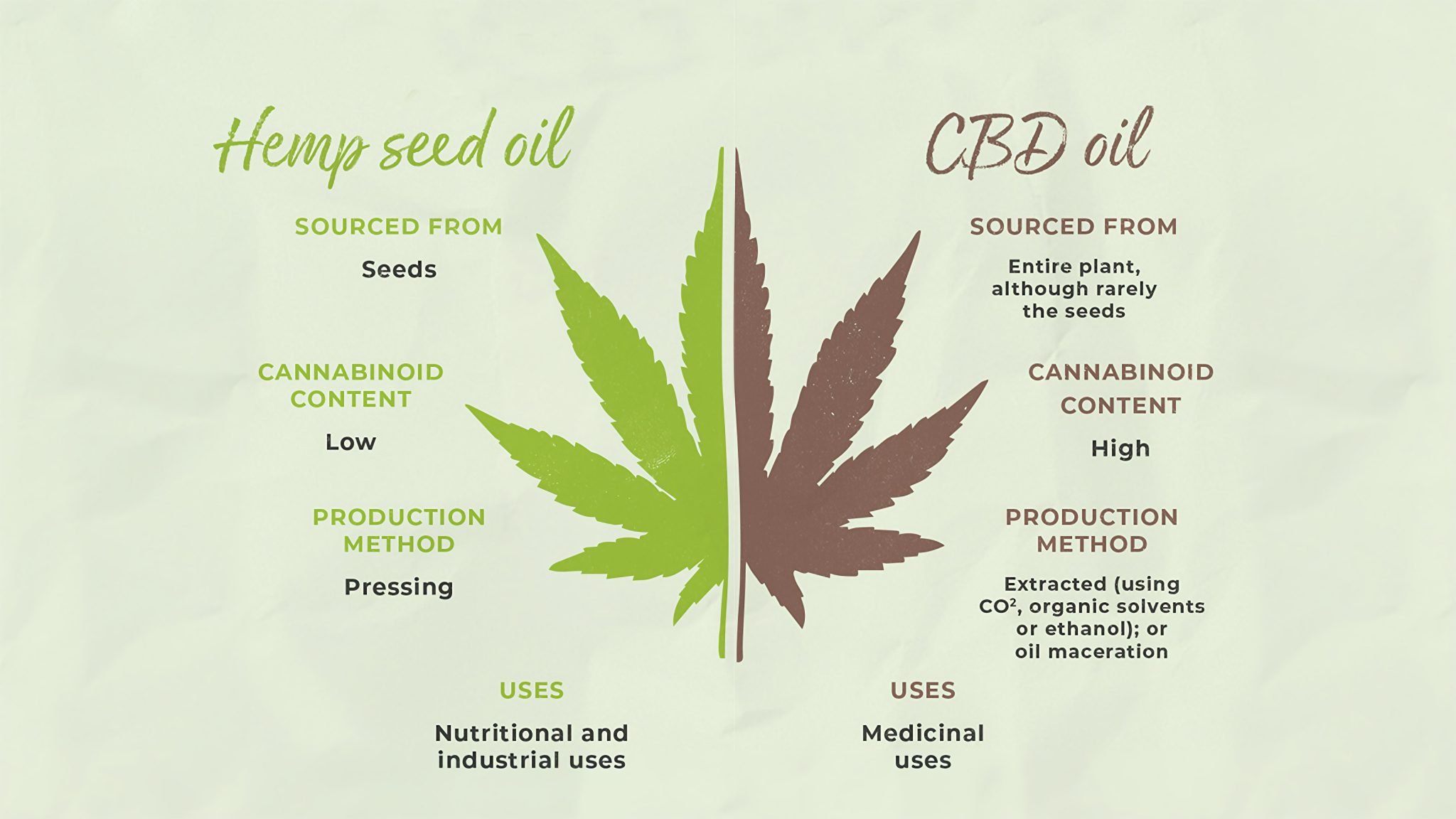 An essential distinction between hemp oil and CBD oil is that hemp oil may contain trace amounts of THC, CBD and other cannabinoids. Trace means an almost undetectable amount and extremely unlikely to have any effect. For this reason, hemp oil is said to be CBD and THC-free.
Are hemp gummies legal? Yes, they are legal. In fact, the U.S. Food and Drug Administration has given ingredients derived from hemp seed a rating of GRAS (generally recognized as safe).
CBD oil is one of the major cannabinoids in the hemp plant, which is why it is extracted from all of the plant's parts except the seeds. Full spectrum CBD oil used in CBD gummies contains all of the compounds in the hemp plant, which are 400 different chemical elements. CBD accounts for approximately 40 percent of the hemp plant extract. THC is removed to make broad spectrum CBD. Isolate CBD is pure CBD. CBD oil mainly contains CBD, and except for isolate CBD oil, smaller amounts of other cannabinoids like CBN and CBG plus flavonoids and terpenoids.
What are Hemp and CBD Gummies?
Hemp and CBD gummies are like soft candies, but that is where the similarities end. Since each type of gummy is made with different active compounds, there are differences in production and benefits.
Differences
Following are some of the differences between hemp and CBD gummies.
CBD Gummies
CBD is extracted from the hemp plant's flowers, stalk and leaves of mature hemp plants
CBD is usually extracted using pressurized carbon dioxide because it is efficient at removing compounds in the hemp plant material and does not leave a residue like chemicals and solvents will do
CBD gummies contain some traces of THC if made with full spectrum CBD
Multiple studies have found that CBD may help reduce pain and provides antioxidant benefits
Hemp Gummies
Hemp extract comes from hemp plant seeds
Do not contain CBD and other cannabinoids, so hemp gummies do not offer the well-being benefits that cannabinoids can deliver
Do not include many of the healthy nutrients found in the whole hemp plant, like terpenes and flavonoids
They may contain a high amount of essential omega fatty acids and some low amounts of vitamins and minerals
Pros and Cons of Hemp Gummies
Pros
One of the benefits of hemp gummies is that hemp seed oil is composed mainly of polyunsaturated fatty acids, which research has shown may provide health benefits
Hemp seed oil can help relieve skin dryness because of its high unsaturated fatty acid content
Hemp seeds have a high amount of iron
Gummies are easy to consume
Hemp seed oil has no psychoactive compounds
Gummies taste good
Cons
Do not contain CBD, so cannot experience the benefits that come from CBD's interaction with the endocannabinoid system, which manages many of the body's systems
Hemp gummies do not contain THC, so unable to choose a product offering the full entourage effect
Some people eating hemp gummies have reported digestive issues
Consumers confuse hemp gummies with CBD gummies
Pros and Cons of CBD Gummies
Pros
Contain CBD and other cannabinoids that interact with the endocannabinoid system to provide a variety of benefits that promote wellness and may address other health issues like inflammation and pain
Available in three CBD spectrums – full spectrum CBD, broad spectrum CBD and isolate CBD
You can choose full spectrum CBD+THC gummies to get all of the benefits of the hemp plant
Contain additional cannabinoids, i.e., CBD, CBG, CBD, etc., for an entourage effect
CBD gummies taste better than unflavored CBD oil
CBD is premeasured in each gummy and available in different potencies
CBD is not psychoactive
Cons
CBD must go through the first pass metabolism process before taking effect, so it takes more time to experience the effects compared to taking CBD oil sublingually
Some people experience mild side effects like drowsiness and reduced appetite
CBD can interact with some medications
CBD gummies cannot target specific body areas
CBD products are not government regulated, so one must be diligent in researching various products
How and Where to Buy CBD Gummies?
One of the first things you will notice when shopping for CBD products, including CBD gummies, is that many brands and flavors exist. The first step is narrowing the product options based on some basic features, including the following.
1. Only buy products with a COA
Only shop brands that offer access to the Certificate of Analysis (COA). The COA helps you verify that the product has no harmful contaminants like pesticides, heavy metals, bacteria and mold. It also informs CBD shoppers about the type and amount of cannabinoids. For example, you can verify CBD potency and the potency of other cannabinoids, including THC, CBG and CBN.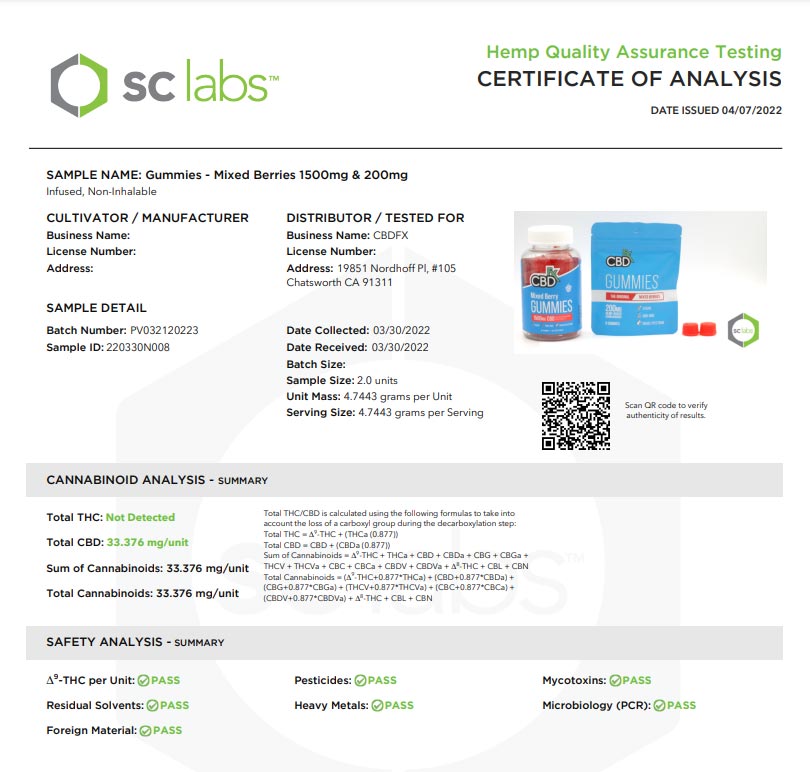 2. Decide the CBD potency desired
Determine the CBD potency that you prefer. First-time users should start with 10 mg per serving of low-potency CBD gummies to determine the effects. After taking the low-potency CBD dose for a couple of weeks, you can shop for higher-potency CBD gummies.
3. Choose the CBD spectrum
There are three CBD spectrums of CBD gummies:
Full spectrum CBD products contain all of the hemp plant's natural compounds, including less than 0.3% THC. After processing, the THC amount is usually much lower. The main benefit is that you get the full entourage effect of the cannabinoids and other compounds working together.
Broad spectrum CBD products contain all of the hemp plant's natural compounds except THC. Though there may be a trace of THC, it is so low that many products are labeled THC-free.
Isolate CBD products contain only CBD.
4. Decide the purpose for taking CBD
There are CBD gummies for general well-being and energy and others formulated to address health issues like pain, poor sleep quality and stress. For example, CBD gummies for sleep may contain melatonin and lemon balm.
5. Determine if organic CBD gummies are preferred
CBD products labeled organic have undergone rigorous quality control measures to meet federal labeling requirements for organic products. There are also CBD products made with CBD extracted from organic hemp, but the whole product is not organic. However, CBD is the essential ingredient in gummies, so organic gummies of any kind are free from toxic ingredients.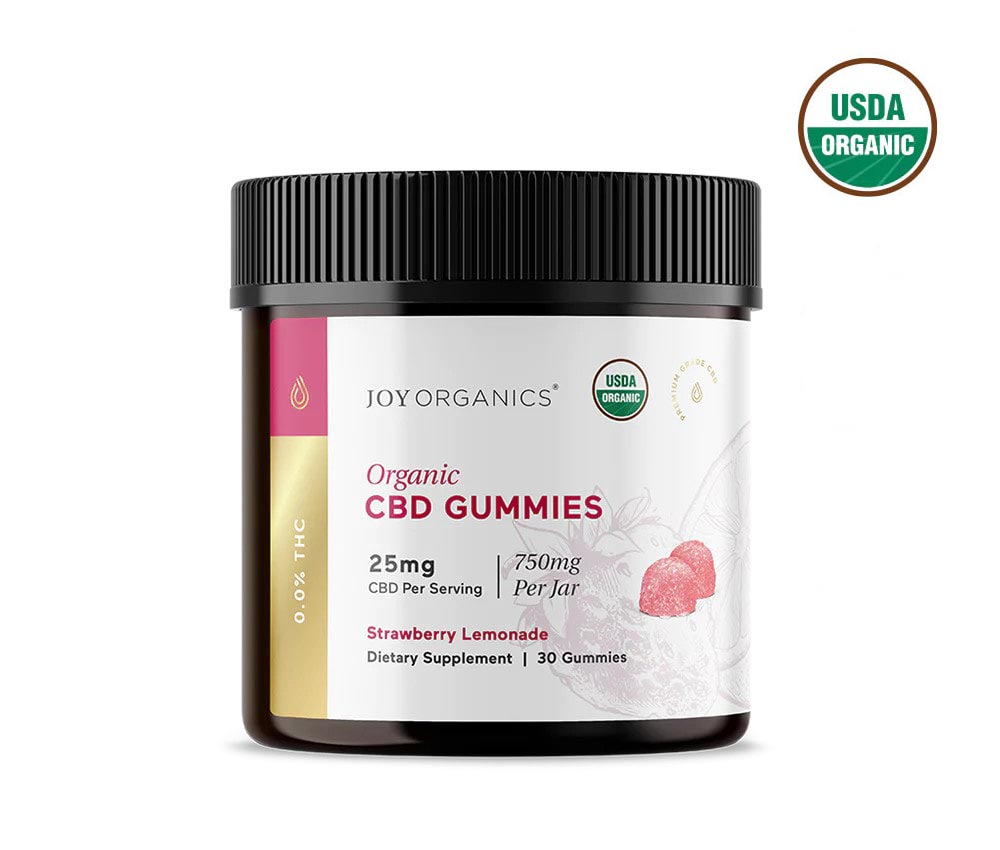 6. Decide if all-natural ingredients are preferred
Do you prefer to buy CBD gummies with only all-natural ingredients? Some CBD gummies are made with all-natural ingredients like fruit flavorings and organic sugar cane and have only natural coloring. There are also CBD products made with artificial ingredients, like artificial flavorings.
7. Choose brands with a reputation for quality
Many CBD brands have developed a reputation for honesty and quality. Any brand making unsupported health claims is not trustworthy. CBD is like vitamin and mineral supplements. It supports good health but is not a cure for disease or illness.
8. Determine special needs
Do you want CBD gummies that are vegan, non-GMO and/or gluten-free? There are many CBD gummies to fit your needs.
You can buy CBD in many places, including pharmacies, grocery stores, and convenience stores. However, the easiest and safest way to buy CBD gummies is online, where you can spend proper shopping time reading about various brands, checking the COAs and determining the ingredients.
You also need to be aware that hemp gummies are not CBD gummies. Labeling can be deceptive at times. At CBD.market, you will find only CBD gummies for sale so that you can consider all of the brands.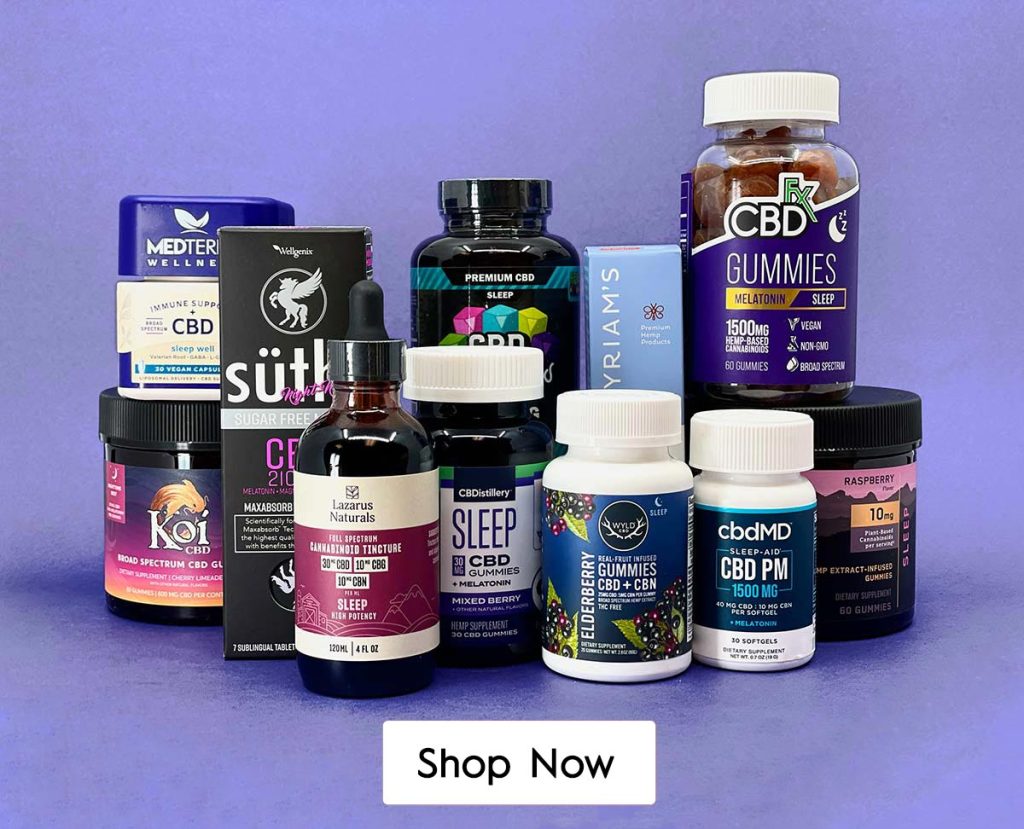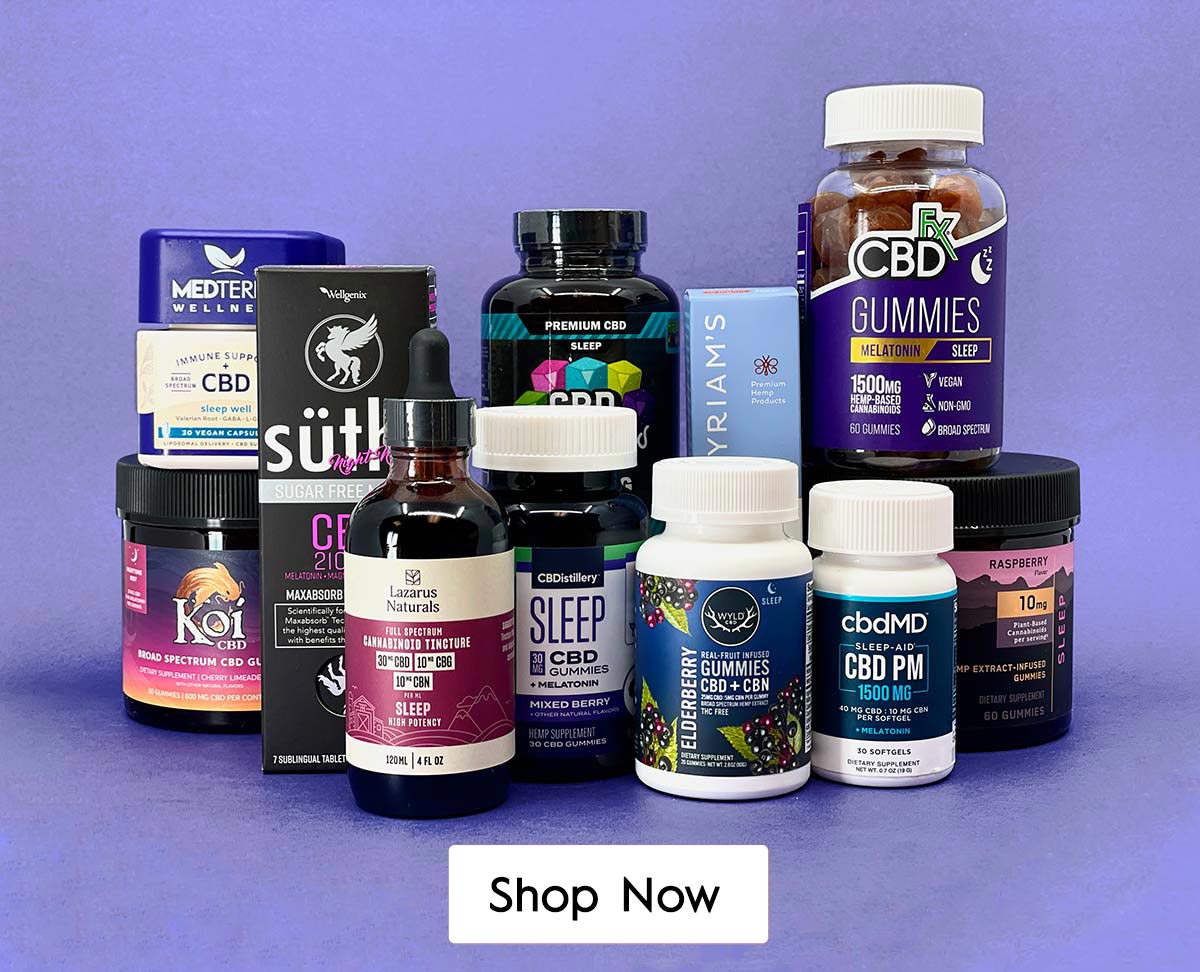 FAQs
Do Hemp Gummies Get You High?
Hemp gummies will not get you high because they do not contain THC.
What Are Hemp Gummies Used For?
Hemp gummies with hempseed oil are used as a nutritional aid. Hemp contains many nutrients, including essential fatty acids and trace minerals supporting the cardiovascular system. Some hemp gummies include additional ingredients to support specific needs like improved sleep.
Is There Hemp in CBD Gummies?
CBD in the CBD gummies is extracted from hemp plants specially grown to have less than 0.3% THC. CBD gummies do not contain hempseed oil. It is easy to confuse hemp gummies that do not contain CBD or other cannabinoids with CBD gummies that contain cannabinoids and other nutrients obtained from the hemp plant.
Which is Stronger, Hemp or CBD Gummies?
CBD gummies are more potent because CBD modulates the endocannabinoid system. Hemp gummies contain no cannabinoids and cannot produce the same health benefits.
Which Gummies Are Better for Health?
Hemp gummies contain no cannabinoids, so they cannot produce the same health benefits as CBD gummies. CBD gummies are better for your health because they contain cannabinoids and other natural compounds in the hemp plant. There is a growing body of scientific research supporting the potential health benefits of CBD, including the ability of CBD to reduce pain. This is because CBD works with the endocannabinoid system.
Summary
Are hemp and CBD the same? The answer is: "no." One of the important takeaways is that companies sell hemp seed oil products labeled as CBD products. Understanding the difference between CBD and hemp is important to ensure you know exactly what you are purchasing. Buy CBD gummies online, read the COA prepared by an independent third-party laboratory and select products from reliable brands.
Sources
https://www.fda.gov/food/cfsan-constituent-updates/fda-responds-three-gras-notices-hemp-seed-derived-ingredients-use-human-food
https://pubchem.ncbi.nlm.nih.gov/compound/Cannabidiol
https://www.ncbi.nlm.nih.gov/pmc/articles/PMC7023045/
https://www.ncbi.nlm.nih.gov/pmc/articles/PMC7891210/
https://pubmed.ncbi.nlm.nih.gov/16130045/
https://www.ncbi.nlm.nih.gov/pmc/articles/PMC6390812/