Why Choosing Organic CBD Oil is So Important?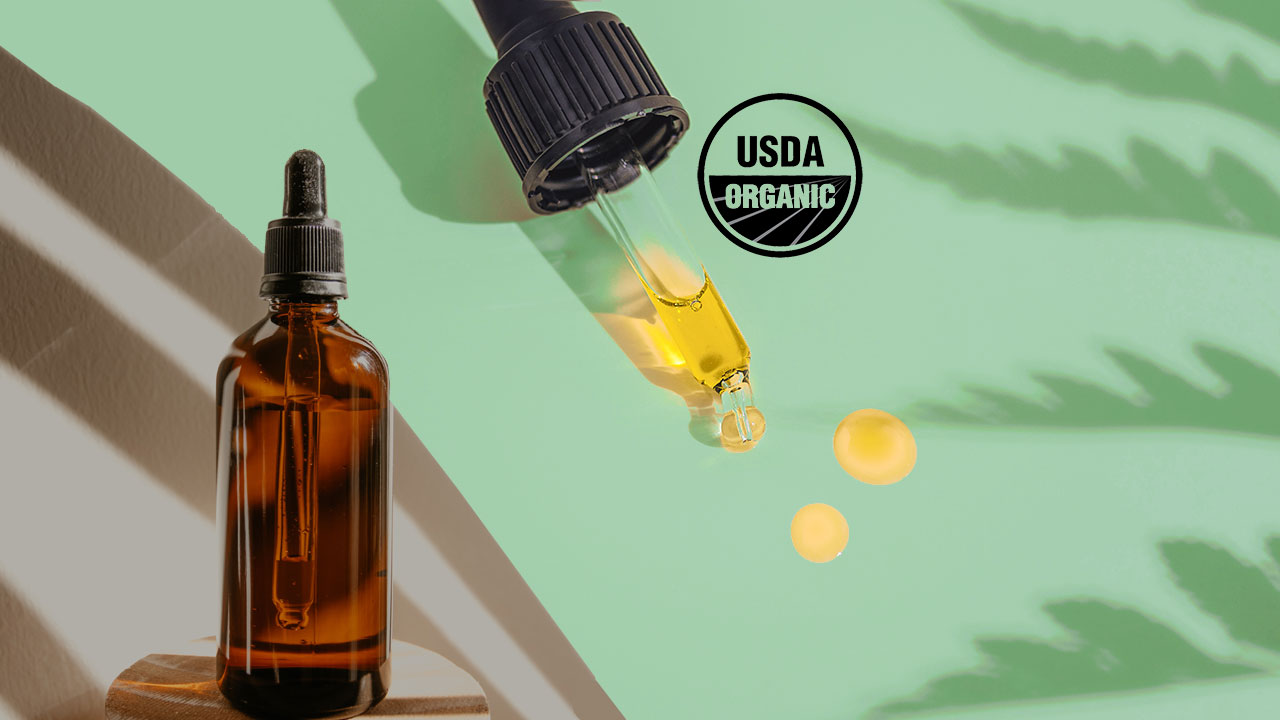 Taking a look at the CBD sales statistics reveals CBD oils, tinctures and drops are in the top three of leading cannabidiol products in the U.S. As CBD is increasingly legalized in the U.S. and other countries, exponential market growth is predicted with sales reaching USD 123.2 billion by 2027. One of the trends is a shift in consumer demand away from chemical-based ingredients to organic ingredients. What are organic and non-organic CBD?
What is Organic CBD?
CBD organic oil is extracted from hemp plants that are grown organically, a specific farming method. Growing any plant organically means it is grown without the use of synthetic pesticides, industrial solvents, chemical fertilizers and industrial solvents.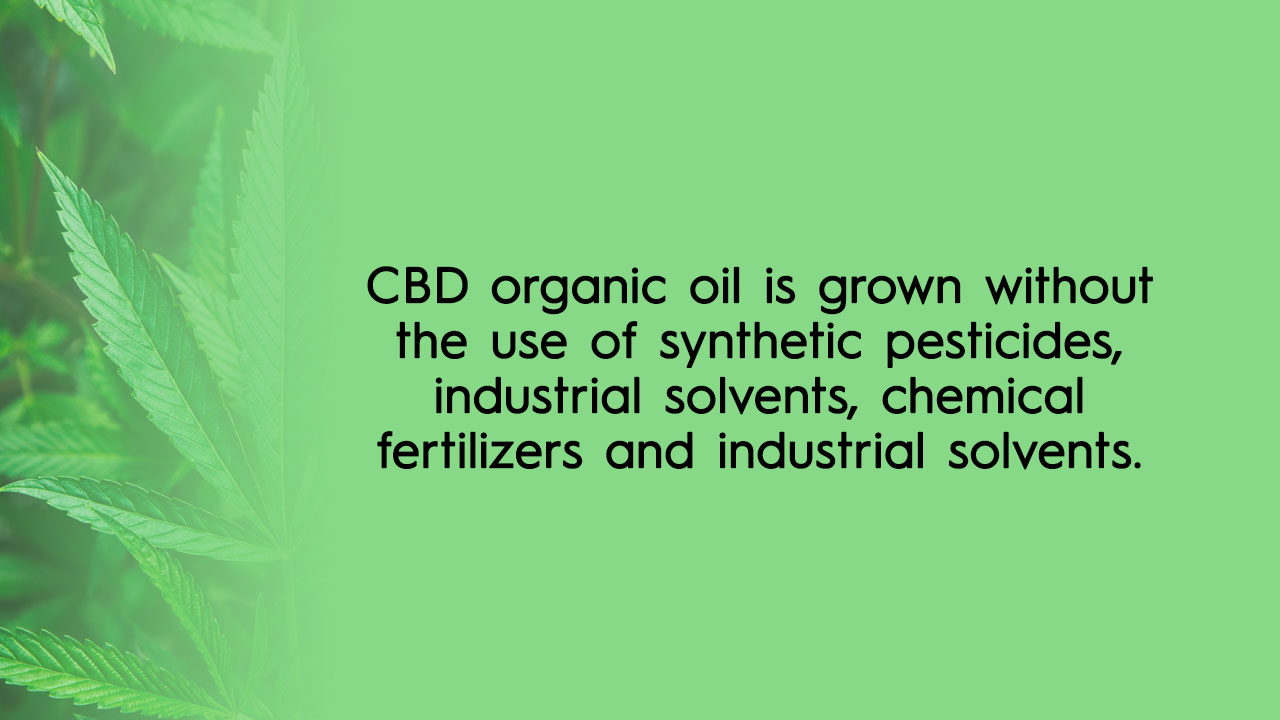 The USDA Certified Organic Hemp designation for industrial hemp production means the hemp produced:
meets the specifications in the 2014 Farm U.S. Domestic Hemp Production Program, and
meets the specifications in the 2014 Farm Bill, and
adheres to the USDA organic regulations.
There are two ways CBD is designated as organic.
One is the CBD oil (as an ingredient) is USDA Certified Organic, meaning it came from hemp that meets USDA organic farming practices.

The second designation is the whole product is certified as organically processed, meaning at least 95 percent of all the ingredients in the product are organic per the USDA NOP.
The USDA National Organic Program (NOP) is the agency defining organic and organic processing practices. It says products labeled as organic must use certified organic ingredients, only approved non-organic ingredients and no ingredients produced by using sewage sludge, genetic engineering, and ionizing radiation. CBD hemp organically grown meets government standards and regulations.
What is Non-Organic CBD Oil?
What is the difference between organic vs non-organic CBD oil? Non-organic CBD oil is extracted from hemp plants possibly grown with the use of pesticides, chemical fertilizers, and other toxins. It may also mean some ingredients in CBD oil are not organic. Though many CBD manufacturers may remove as much of these contaminants as possible during processing, traces may remain.
Why Choose Organic CBD?
There are several reasons for choosing CBD organic oil.
USDA Certified Organic CBD farming methods go through a rigorous, detailed certification process which requires verification by an approved USDA agent.

A certified organic CBD farm grows industrial hemp without using chemical fertilizers, growth hormones and/or chemical weed killers; anything used on the hemp plants is natural.

Organic products are not exposed to anything that is not natural, like irradiation.

When buying organic CBD oil, you are also buying organic non-GMO CBD oil; (GMO is the acronym for the genetically modified organism).

All of these rigorous controls mean you are using a natural, safe product and not one potentially filled with dangerous chemicals or other unsafe ingredients. CBD hemp organically grown also means the environment is protected from chemical pollution too. Organic hemp is grown with sustainable farming practices.
How Do You Know Whether CBD Oil is Organic?
Knowing how industrial hemp is sourced is critical to knowing whether the CBD oil is organic. To claim a CBD product is organic, it must be USDA Certified Organic. Products labeled as natural or pesticide-free does not necessarily mean it is organic.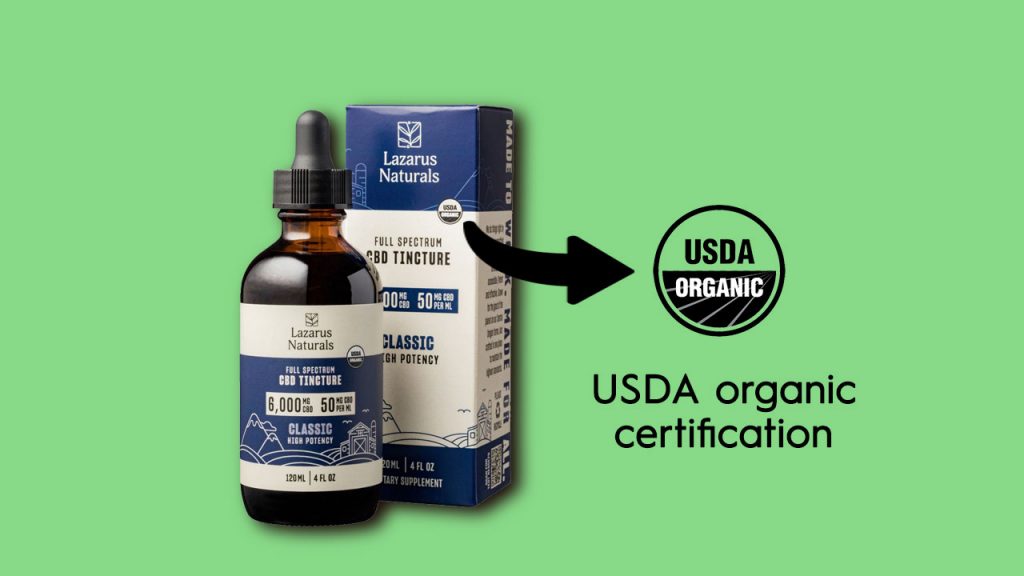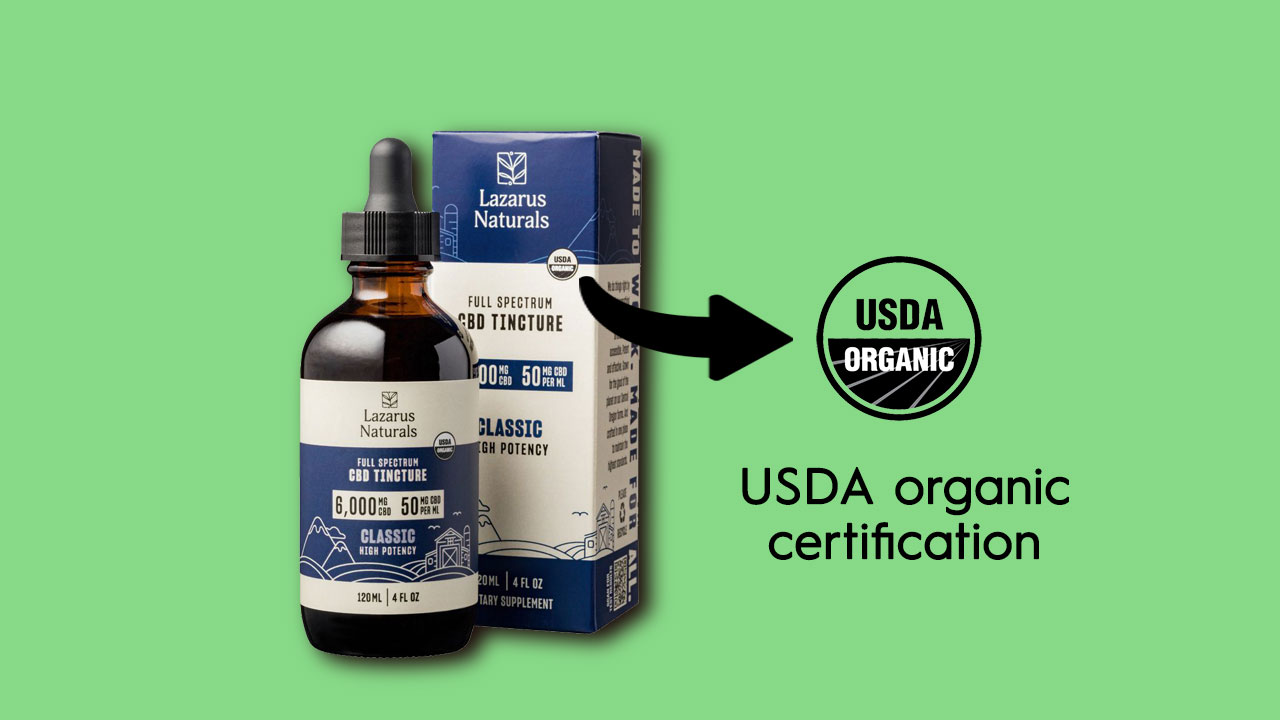 However, some products will indicate certain ingredients are organic, as opposed to the whole product. It is always important to review the Independent third-party lab's Certificate of Analysis because it has a detailed heavy metal and pesticide analysis.
Where Can I Buy Organic CBD Oil?
There are a number of ways to buy CBD organic oil.
Licensed dispensaries
Over-the-counter in retail stores
Pharmacies
Grocery stores
Smoke shops
The ideal way to shop for organic CBD oil is online. You can easily review different brands, research any CBD company, scan the product's Certificate of Analysis and compare prices. The CBD oil is then conveniently shipped directly to your door. A consumer survey in June 2020 found that 55.3 percent of consumers buy their CBD online.
Summary
The key to buying high-quality, safe and natural organic CBD oil is to do the research. Begin by looking at CBD products with a Certified Organic seal. Then read the product label carefully, and review the Certificate of Analysis. The highest quality CBD oil is grown with organic hemp, is lab-tested and has USDA organic certification. There are other important certifications too that indicate the product meets the industry standards of the U.S. Hemp Authority and B-Corp.
Sources
https://www.statista.com/statistics/1182718/leading-reasons-why-american-adults-use-cbd/
https://www.globenewswire.com/news-release/2020/10/09/2106111/0/en/Global-CBD-Oil-CBD-Consumer-Health-Market-2020-Market-Size-is-Expected-to-Reach-USD-123-2-Billion-by-2027.html
https://www.ams.usda.gov/sites/default/files/media/NOP%202040%20Hemp%20Instruction.pdf
https://www.ams.usda.gov/sites/default/files/media/Organic%20Practices%20Factsheet.pdf
https://www.statista.com/statistics/1180553/cbd-online-sales-channels-us/