CBD drinks offer a refreshing, convenient way to use CBD for the wellness on the go! Many people are just discovering this great option for enjoying CBD benefits for the first time. Why should you specifically be interested in sipping your CBD instead of using other consumption methods? Let's take a look at what CBD beverages bring to the table. We'll also review the seven best CBD drinks to know about!
What Are CBD Drinks?
A CBD drink is essentially any type of beverage that is infused with CBD. You're getting the enjoyment of a drink you already like mixed with the benefits of CBD. You have a variety of tasty, hydrating options to choose from when browsing CBD infused drinks.
The list includes:
CBD sparking water
CBD bottled water
CBD kombucha
CBD cold brew
CBD energy drinks
CBD beer
CBD cocktails
CBD sports drinks
CBD shots
CBD syrups
CBD coffee and CBD tea
Yes, we're really looking at a medley of flavors and sensations when talking about the rapidly expanding world of CBD drinks.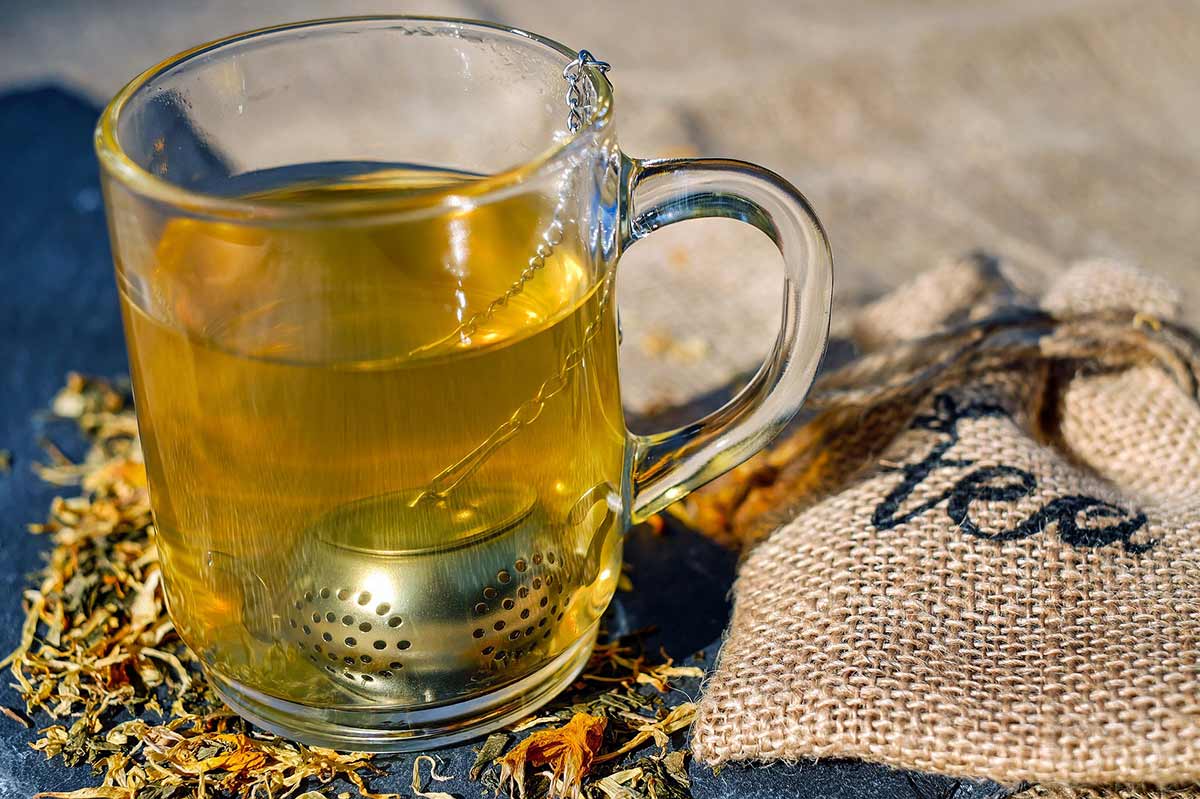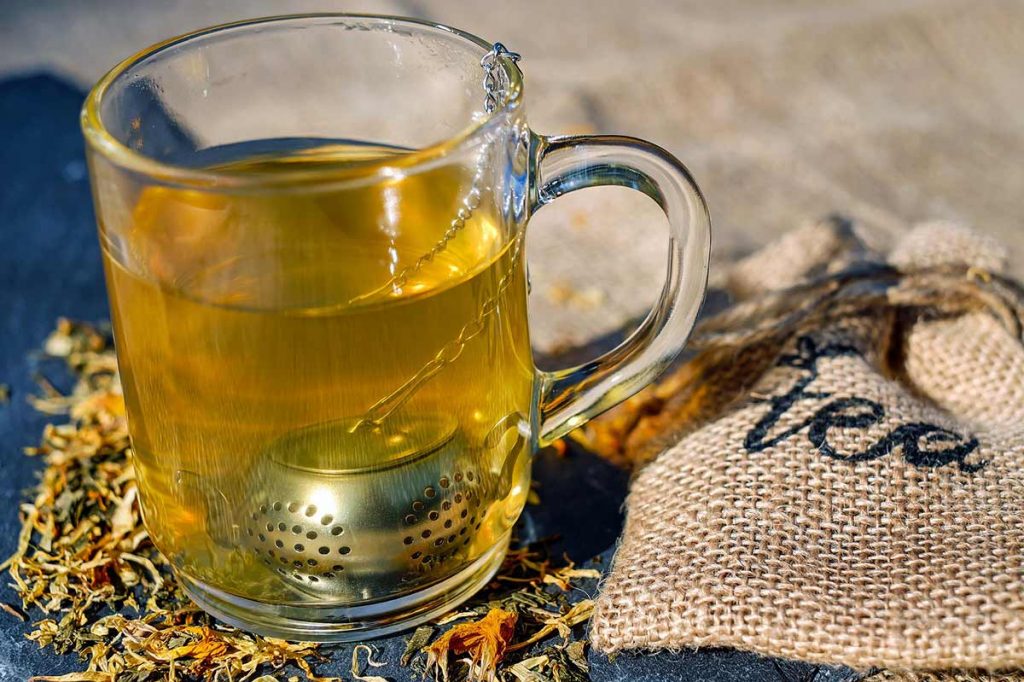 Benefits of CBD Drinks and Beverages
What are CBD drinks good for? You're getting a number of benefits that have been carefully infused into one easy-to-use container when choosing CBD drinks.
The most obvious benefit is simply that CBD drinks are really pleasant. What could be better than cracking open a cold and refreshing tea, sparkling water or beer to get that CBD wellness boost you're seeking? Many people love the idea of caffeinated CBD drinks like cold brew because they can start their days by mixing caffeine with their daily CBD. Others prefer to "unwind" with CBD cocktails and beers that combine CBD with that "craft beer" experience they enjoy.
CBD waters and sports drink offer the benefit of providing hydration. Some also provide electrolytes that may help you to stay hydrated and energized. The real beauty of CBD drinks is that you're getting a truly multipurpose way to get in your CBD dosage. Many fans of CBD beverages value the experience of downing a really refreshing and convenient option.
Of course, the big benefit of CBD drinks is that all of the wellness perks you'd expect from CBD in any other form are there. There really isn't an easier or more enjoyable way to seek wellness benefits related to pain, mood, sleep and relaxation.
Possible Side Effects
Your experience with side effects can vary based on a number of factors. For some, taking alcoholic drinks infused with CBD can create increased lethargy. Some CBD-infused beverages could potentially interact with the medications that you're taking. Be sure to do your homework before deciding on a CBD drink.
CBD Drinks vs CBD Oil
Should CBD drinks inspire you to leave behind CBD oil? The answer depends on what you're looking for. First, you should know that there's plenty of room for both in your life. However, it's still important to know why and when you might prefer to choose one over the other. How fast do CBD drinks kick in? It typically takes between one and six hours for the effects to become apparent.
The first big difference between CBD drinks and CBD oil has to do with absorption. Generally, CBD oil tinctures are taken sublingually. Applying CBD oil directly under the tongue can allow the oil to be absorbed into the bloodstream quickly. The major benefit to applying CBD oil under the tongue is that sublingual absorption is typically much faster than oral absorption
CBD oil also offers a bit more versatility. You can actually use CBD oil in foods and drinks using your own recipes. That means that you have the option to either take oil straight or add it to foods and beverages. A prepackaged drink generally offers a "take it or leave it" approach to flavor.
Another big difference between the two options has to do with dosage. Prepackaged CBD beverages have preassigned dosages. CBD oil allows you to tailor your dose based on your preferences. An exception is something like a CBD syrup that can be mixed into your own beverages based on personal preference.
The Best CBD Drink Reviews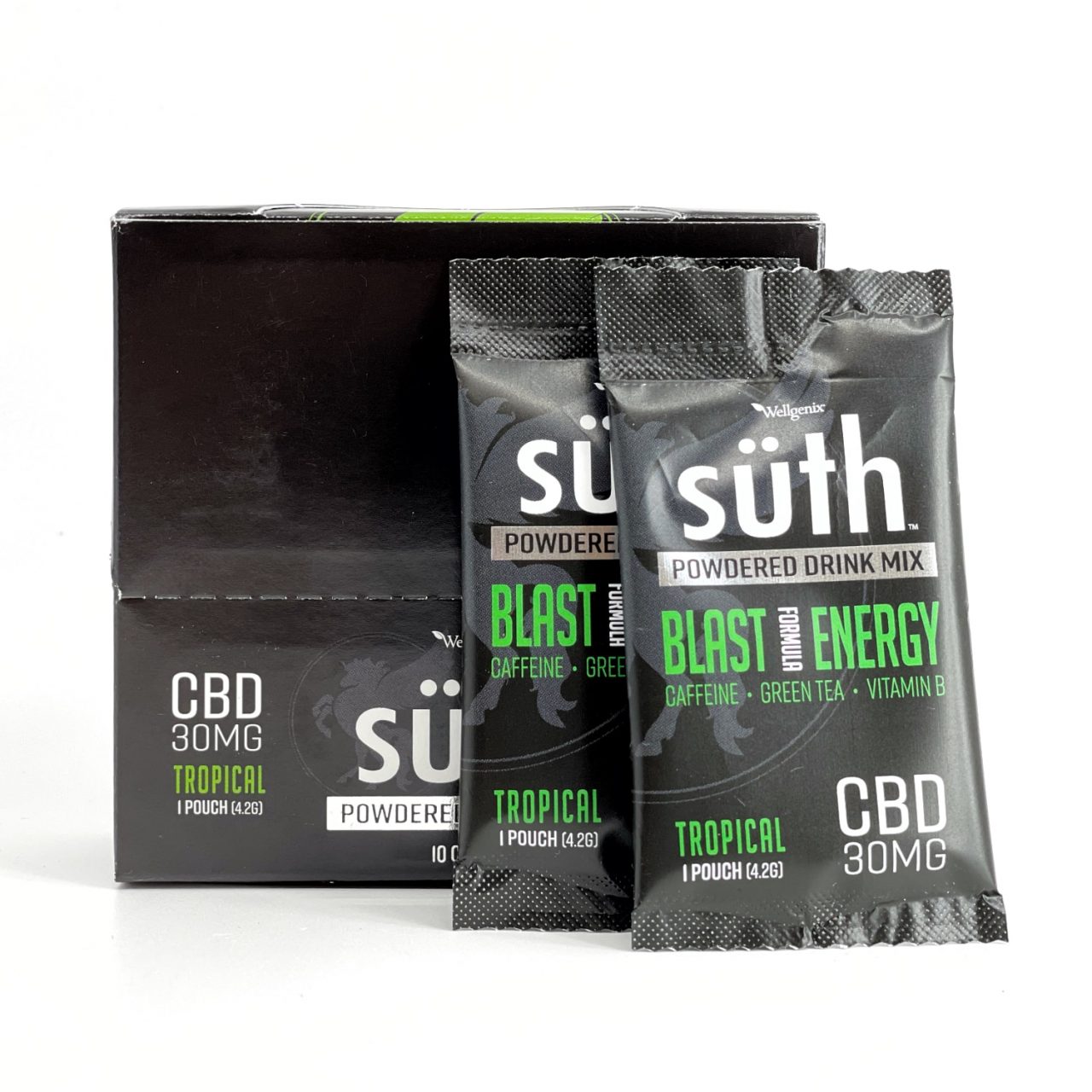 Suth offers Blast Energy powdered drink with full spectrum CBD, caffeine, green tea extract and vitamins B6&B12.
This is a mix of proprietary energy blends you can easy to takу – simply pour it into 16-20 oz of water and drink. You will get 30 milligrams of CBD per packet. A full box contains 10 packs with the energy drink.
CBD Potency
30 mg/1 count
Cost per box (10 pouches)
$24
---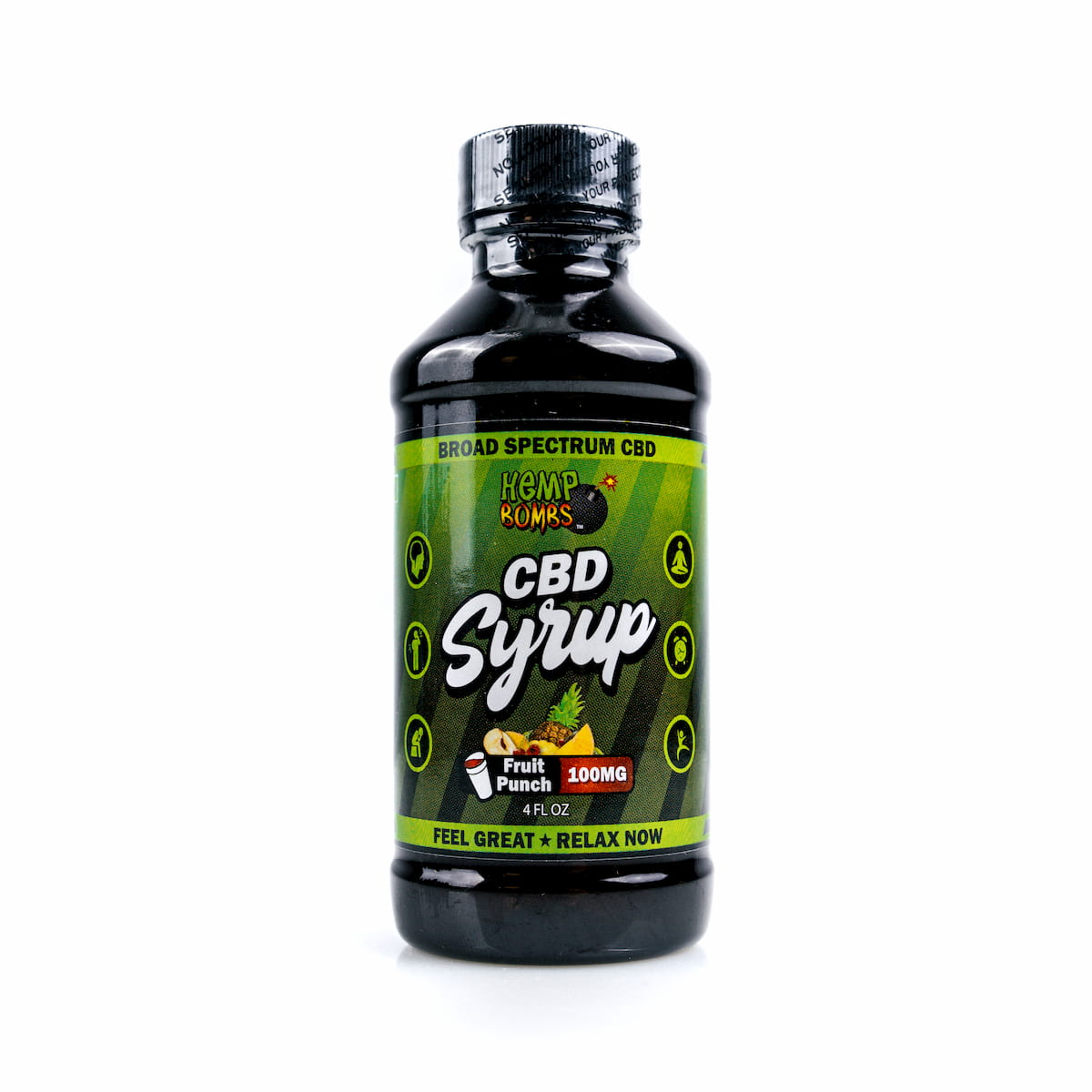 This is a CBD concentrate that allows you to enjoy CBD benefits using tailored servings. You're getting 25 milligrams of CBD per each 1-ounce serving. A full bottle contains 100 milligrams of CBD.
In addition to CBD, this concentrate contains six all-natural botanical ingredients. The syrup has a "fruit punch" flavor that can be enjoyed on its own or mixed with other juices to create custom flavors. This is a non-THC product.
---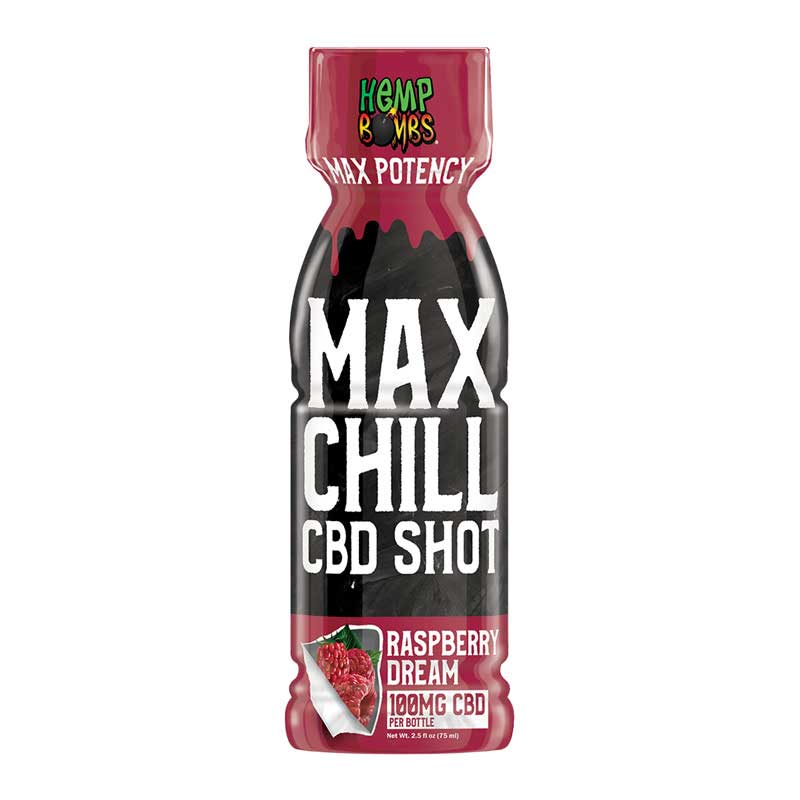 This CBD shot drink delivers a 100-milligram dose of pure cannabidiol that can be enjoyed in a single swig! Each 2.5 fl oz bottle contains 100 milligrams of full spectrum CBD. In addition to pure CBD, the formula contains stress-relieving amino acids (L-Theanine and GABA) and melatonin. Hemp Bombs delivers a tasty raspberry flavor that is easy to get down with this innovative shot-style CBD. This particular product offers an easy, take-anywhere option for getting in your CBD.
CBD Potency
1.3 mg CBD/1 ml
---
This a premium Joy Organic CBD energy drink that allows you to combine CBD benefits with 75mg of caffeine to help you stay focused on a task. You're getting 12.5 milligrams of broad spectrum CBD per packet of the drink. A full package contains 5 packets.
Energy Drink Mix does not contain any added sugar and is completely THC-free.
CBD Potency
12.5 mg CBD per pouch
Cost per box (5 pouches)
$15.96
---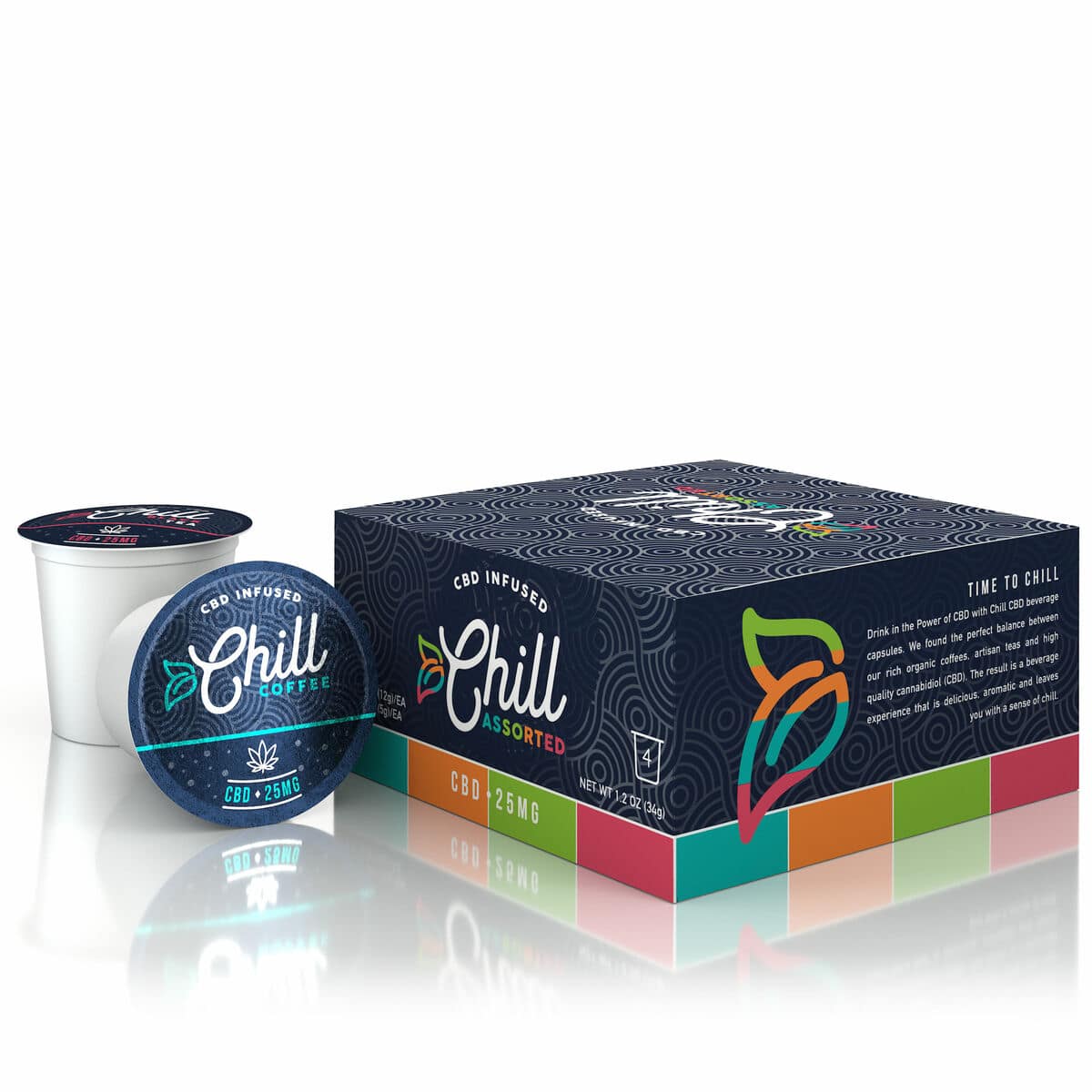 This is a four-pack assortment that features CBD black tea, CBD green tea, CBD coffee, and CBD decaf coffee. It's a great option if you're still trying to find your new "favorite" way to drink CBD.
Each variety included here uses THC-free CBD isolate. In addition, you're getting 25 milligrams of CBD per container for a total CBD content of 100 milligrams for the entire variety pack.
CBD Potency
25 mg/1 count
Cost per box (4 packs)
$13.99
---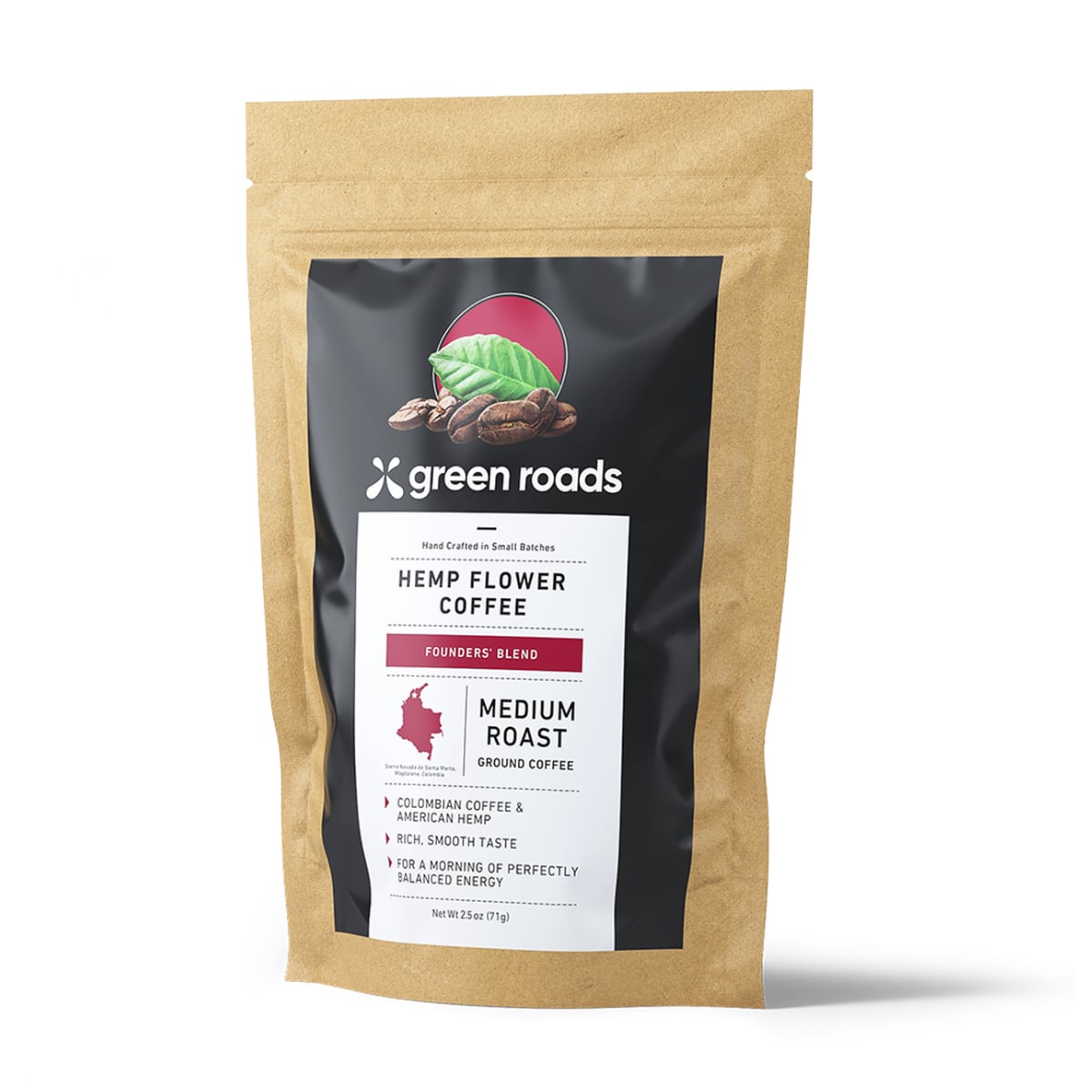 This Green Roads CBD coffee consists of a premium Colombian blend that is both gentle and sweet. You may pick up on notes of chocolate, caramel and nuttiness as you sip. This is truly an artisan coffee blend that is whipped up in small, limited batches to ensure freshness.
Green Roads full-spectrum coffee blend contains roughly 9.67 milligrams of cannabinoids per serving. However, CBD content actually varies by batch.
Total CBD
Varies by batch
CBD Potency
Varies by batch
Tips for Making CBD Tea and Coffee
The great thing about using your favorite CBD tincture is that you can truly customize your favorite hot beverages! That means making enjoyable, wellness-boosting CBD beverages on demand instead of spending a fortune on prepackaged drinks. Here are the tips to keep in mind when raising your glass to CBD with a custom CBD tea recipe or CBD coffee recipe:
Measure the CBD amount you put in your beverage recipe. "Eyeballing" won't necessarily work if you intend to whip up the same drink every day because you could end up with inconsistent doses.
Avoid making a "huge" serving of CBD coffee or tea. You want to make sure you can finish the entire serving that you make to avoid wasting CBD.
Try to get in the habit of whipping up your coffee or tea at the same time every day to get into a good CBD rhythm.
Choose your CBD wisely. If you're planning to make a CBD coffee recipe using caffeinated coffee or tea, avoid CBD tinctures that are designed for sleep support or relaxation. If you're looking for a relaxing cup of herbal, caffeine-free homemade tea, avoid CBD oils that are branded as high-energy oils.
Add in inexpensive, healthy flavorings like honey, mint, cinnamon, and citrus peel.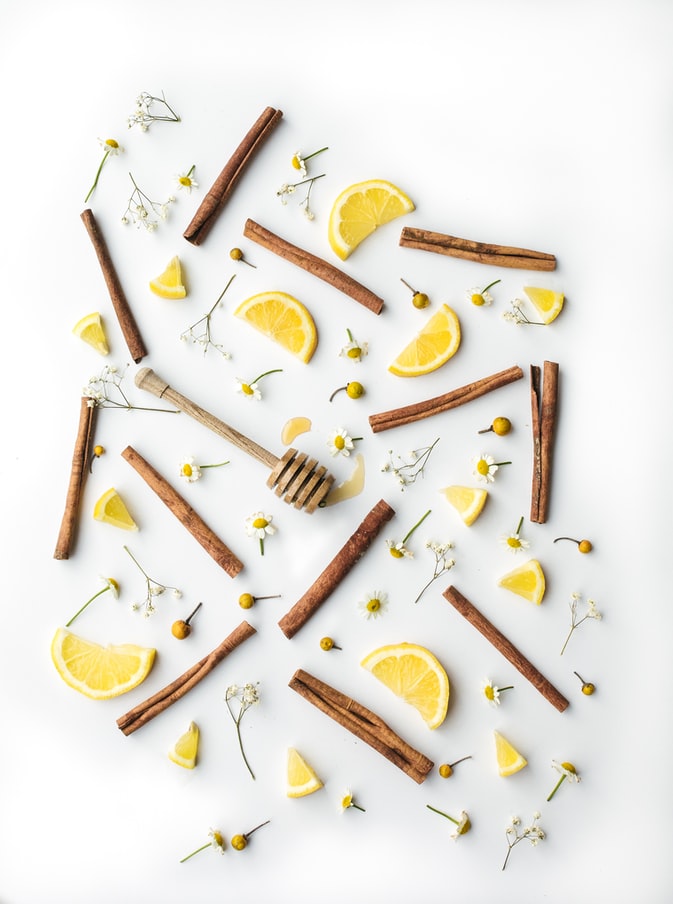 You can't just add CBD to water when making CBD beverages because oil and water won't blend properly. When your CBD's bioavailability is reduced, you're not getting the full benefit from your CBD oil. As a result, you're wasting time and money. Stay tuned for the solution for ensuring that your CBD oil actually works in your hot beverage.
Keep in mind that you can use different CBD products for different purposes in your "recipe" adventures. A CBD drink that serves your needs in the morning may not be the ideal evening drink. If you're experimenting with CBD drink recipes for the first time, consider purchasing different CBD potencies for enjoying drinks at different times of the day.
How to Make CBD Tea?
As we covered above, simply adding CBD oil to a hot cup of water won't give you good results because oil and water won't blend properly. You'll need to dissolve your CBD oil in full-fat milk, cream, butter, coconut oil, or a comparable form of fat to essentially "hide" your CBD for better absorption. Next, take a look at a simple CBD oil tea recipe that hits the spot for taste and health!
Honey-Citrus CBD Green Tea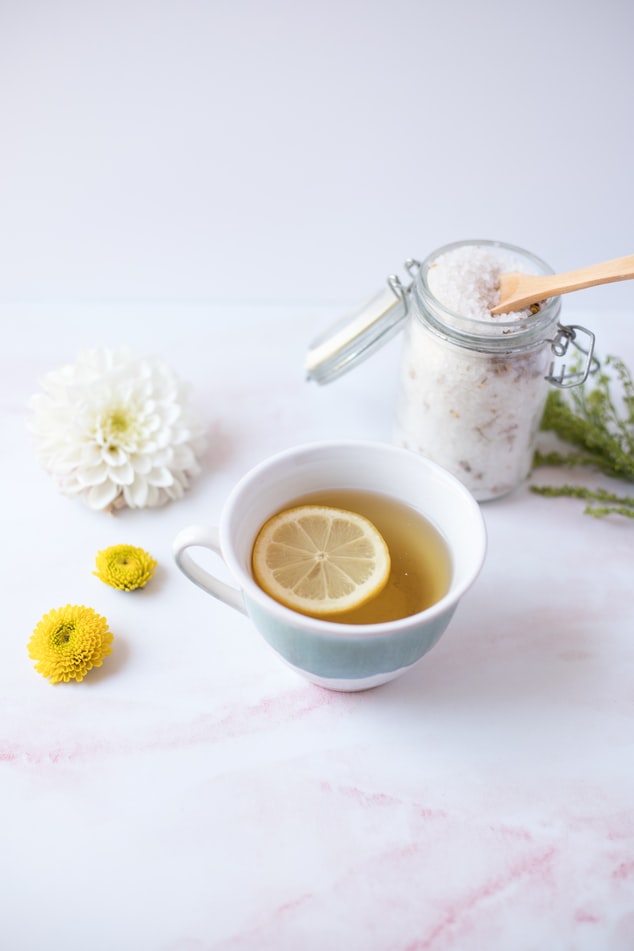 Ingredients
1 teabag of your favorite green tea/tablespoon of green tea leaves.
12 ounces of boiled water (175 to 180 degrees Fahrenheit preferred).
1 teaspoon of raw honey.
10 to 15 milligrams of your favorite CBD oil (adjust as needed).
1 teaspoon of high-quality, organic coconut oil.
A large mug.
Instructions
In a small bowl, fold your CBD oil into your coconut oil until fully dissolved.
Next, add your teabag/leaves, CBD-infused coconut oil, and hot water to your mug. Stir as the water heats the tea and oil until everything is fully blended.
Next, stir in your honey until fully dissolved.
Finally, add your lemon peel before allowing the cup to steep and cool for five to 10 minutes.
CBD Coffee Recipe
Cinnamon Bulletproof CBD Coffee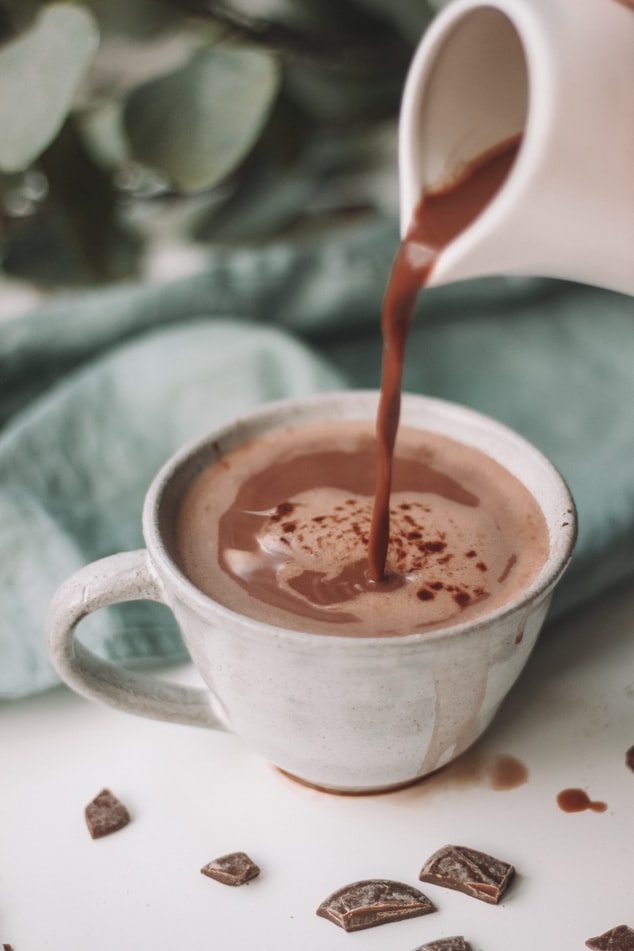 Here is a CBD oil coffee recipe that creates flavorful energy in a pinch without the need to buy special coffee, learn a fancy technique, or alter your grounds!
Ingredients
1 cup of French press coffee.
1 teaspoon of high-quality, grass-fed butter.
1 teaspoon of high-quality, organic coconut oil.
A pinch of cinnamon powder.
10 to 15 milligrams of your favorite CBD oil (adjust as needed).
A blender or shaker cup.
A mug.
Instructions
To start this CBD infused coffee recipe, prepare your French press coffee.
Next, place the coffee in your blending cup.
In a separate small bowl, add your butter, coconut oil, CBD, and a pinch of cinnamon.
Stir it all together until the CBD "disappears" in the mixture.
Add the CBD mixture to your coffee in the blending cup. Blend together until the mixture foams up.
Pour the coffee into your favorite mug to sip!
Recommended CBD Oils To Mix With Your Coffee or Tea
Some Final Thoughts on Picking the Best CBD Drinks
Don't let anyone tell you that taking CBD can't be fully satisfying. In fact, brewing some CBD coffee or taking a shot could become the highlight of your day once you get started. Getting maximum satisfaction all comes down to finding that product that really hits the spot. Start exploring some options if you're interested in saying "cheers" to CBD!