China is Taking Its Piece of the Cannabis Pie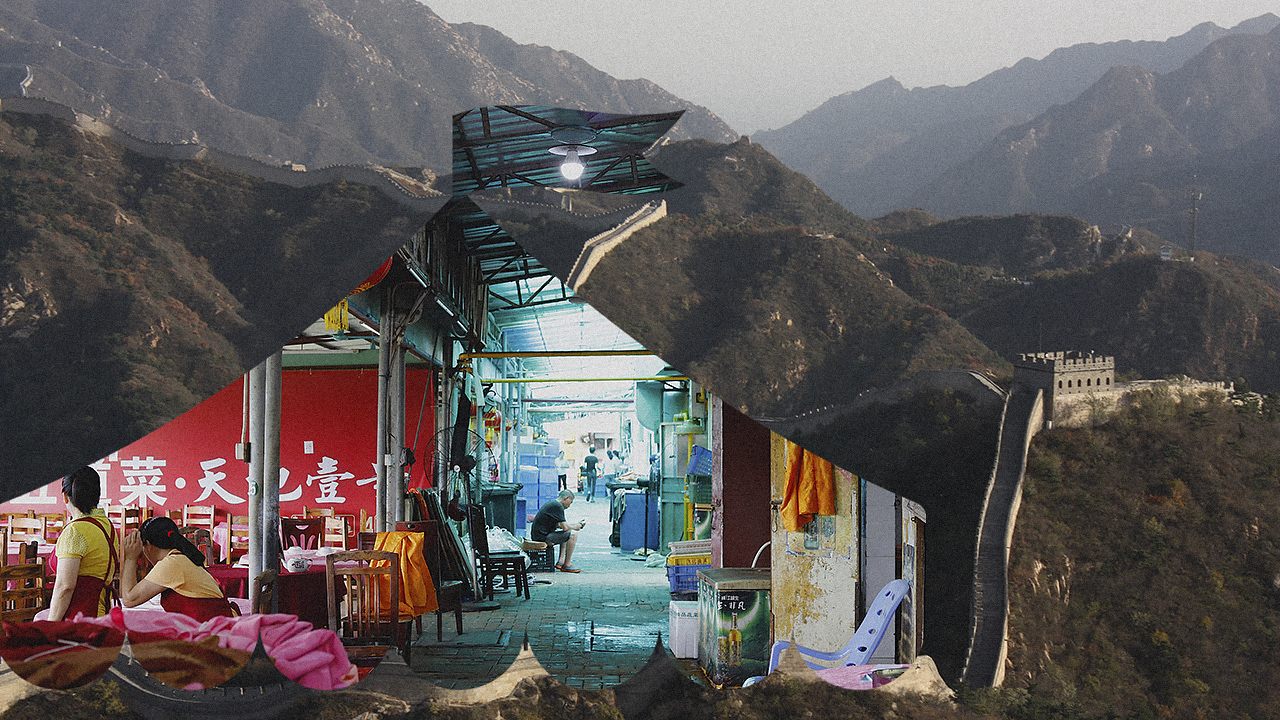 Two China regions turned out dark horses among the leaders in the CBD industry. Don't take it for THC, another popular component of marijuana that produces the high. CBD (cannabidiol) is loved so much in many countries for its unique health benefits.
China is famous for strict laws, and its drug-regulating policy is no exception. Consuming CBD is not legal there, but it didn't stop separate regions from entering the market.
China Like the Region of Production of The CBD
Investors see great potential in extracting CBD. In China, the first CBD-producing company was launched in 2017. Hanma Investment Group's topical products go directly abroad where people buy them.
Legalization of psychoactive marijuana in China is unlikely in the near future, but the US cannabis boom helped to rethink using the plant for medical purposes. The demand for CBD is increasing, and China is there to satisfy customer needs.
One example is 1,600+ acres of hemp in the capital of Yunnan Province in the Hempsoul subsidiary. The plant is grown for making clothing and ropes, but the owners extract CBD as well. The territory of the factory is restricted and is situated next to a gun manufacturer. Tian Wei, general manager of Hemp Soul, admits CBD health benefits and says that they should have discovered them sooner.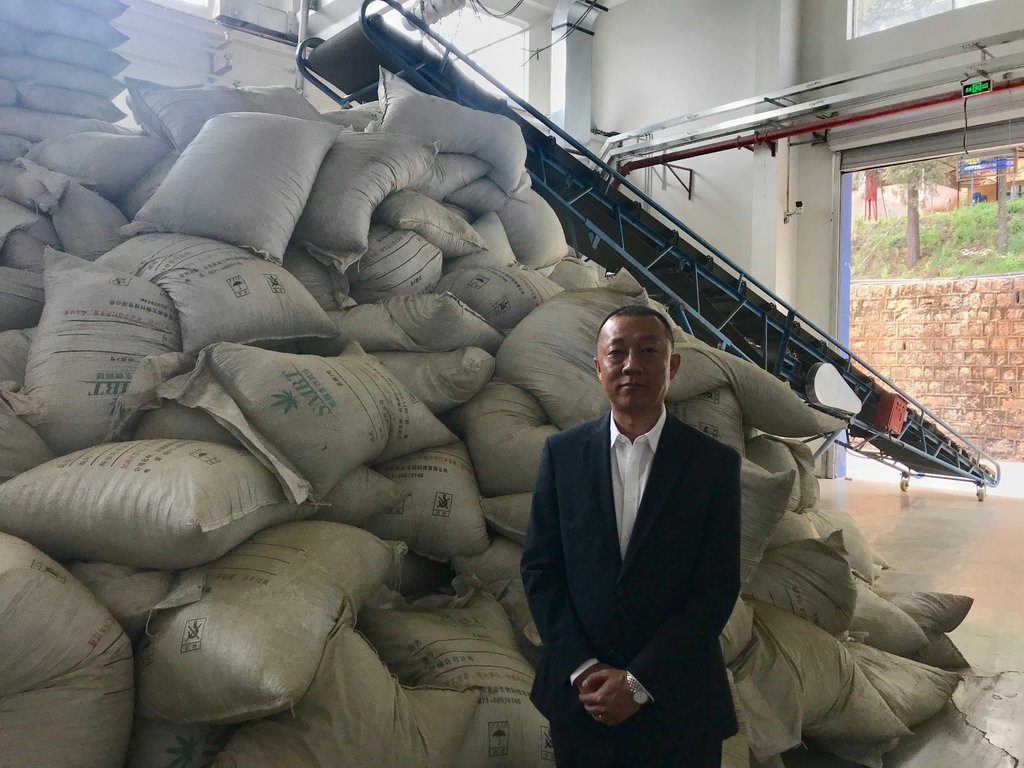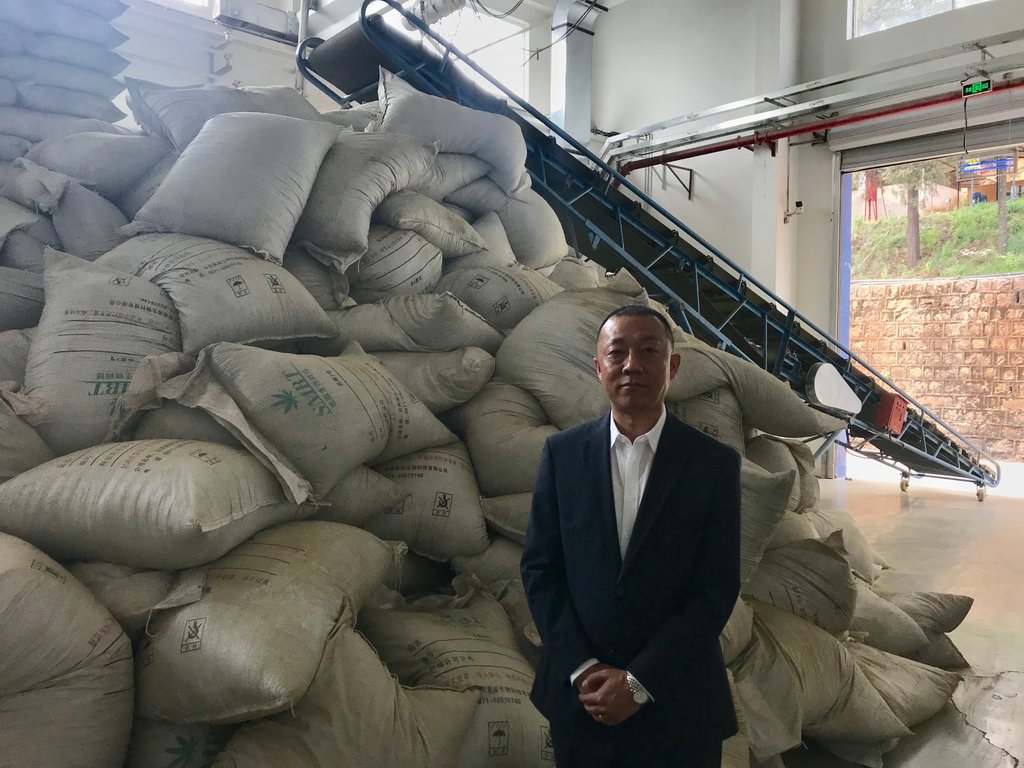 Cannabis in China
Cannabis has been cultivated in China since antiquity, mostly for seeds, leaves, fabric, and oil, which is mentioned in texts from 1-2 centuries. Back then It looks like people already knew about the benefits CBD consumption, for example, cannabis seeds were formed into a ball and people took them to fight constipation.
Since 1949, growing and consuming marijuana in the People's Republic of China is strictly punished down to the death penalty. In 1985, growing all sorts of hemp, including those with low THC level, became illegal. Farmers couldn't even make ropes and fabrics anymore.
Industrial hemp returned only in 2010. First, the production was limited to textiles, but later, the product line expanded.
According to Liu Yuejin, deputy director of the National Narcotics Control Commission, legalization of marijuana in other countries can only enforce regulations and control over the plant in China. Even now, the Hempsoul factory is streaming videos of their manufacturing process directly to the government.
What are the predictions?
The climate in Yunnan is perfect for cultivating cannabis, so this industry is even more profitable than growing rapeseed or flax, with profits of $300 per acre.
Hemp should be among the first to get a license to grow CBD hemp, and now more farmers are riding this wave in the Zhejiang Province, Qingdao, Heilongjiang, and Jilin provinces. These changes forced the growth of the companies' stocks and China had to limit trading.
Even though there's still not enough research of CBD, the FDA (the United States) approved it for treating the disease. Scientists are conducting more studies to find out more use cases.
In China, CBD is approved for topical use, but not for adding to food and beverages. It also is not allowed for medical use. So most of the cannabis is produced for export. Experts believe China will approve the element for internal use too. Some companies look quite ambitious. For example, Hanma got an extraction plan in the US and is going to acquire another one in Canada.
Their chairman Mr. Tan called the US "the best-educated" country in the industry and said he was hoping Canada would follow their practices.
He adds that cannabis is coming to the market in new forms, but it's still the old tradition that Chinese people has been loyal to for centuries. Historically, not many farmers have known about the psychoactive properties of cannabis, says Yang Ming, China's top hemp expert.
It changed in late 80's – early 90's when the Cultural Revolution entered China — its visitors discovered lots of wild cannabis in Yunnan and turned the place into a self-organizing recreational zone.
Dr. Yang from the Yunnan Academy of Agricultural Science says that some people smoked right in hotel rooms, almost lost their minds and ran around naked. That causes authorities to interfere. Dr. Yang has been studying cannabis ever since, and how even his profile picture on social media is a leaf of the world-famous plant.
The academy works on growing nine enhanced hemp sorts. For example, it's possible to extract more CBD from Yunnan Hemp No. 7. Police control the process to make sure that the THC level in these varieties is under 0.3 percent — that's the international standard. In his turn, Dr. Yang proudly says that other countries like their CBD.