Best THC-Free CBD Oils To Shop Right Now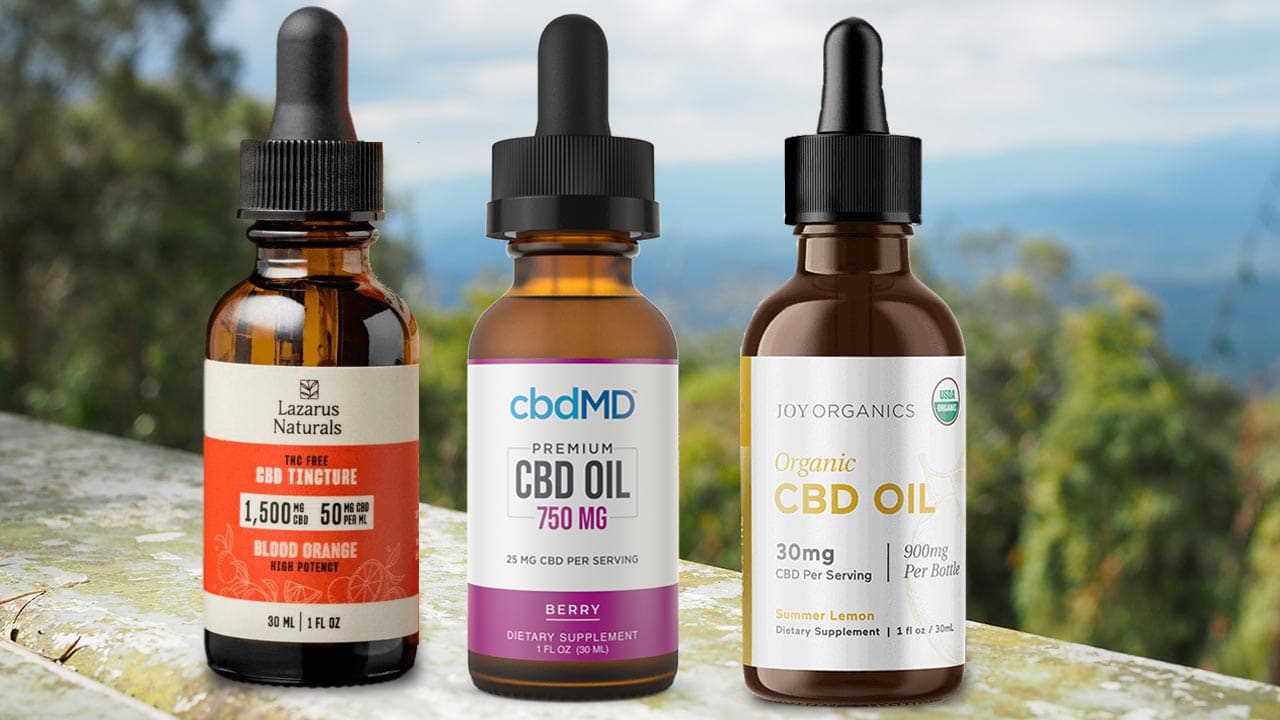 CBD oil without THC gives people the option of enjoying the benefits of CBD without worrying about psychoactive ingredients or drug tests. CBD continues to grow in popularity. A Forbes Health Survey conducted by OnePoll in 2022 found that 60 percent of U.S. adults have tried a CBD product, and 55 percent use CBD oils and tinctures. It is important to buy high-quality CBD products from reliable brands, so we offer eight suggestions for some of the best THC-free CBD oils sold today.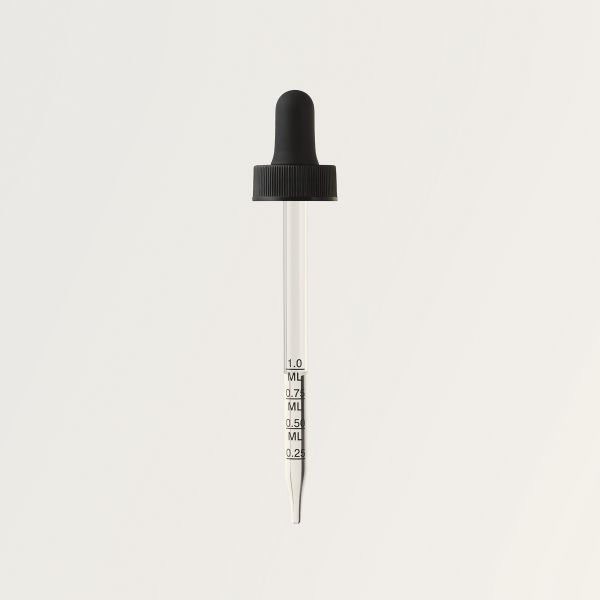 TLDR: THC-free CBD oil can be CBD broad spectrum or CBD isolate. High-quality brands sell THC-free CBD oil with different flavors or unflavored, different potencies and various ingredients that enhance product effectiveness. Besides flavor and CBD potency, some things to look for when buying THC-free CBD oil include the type of carrier oil, the extraction process and features like GMO-free and vegan. THC-free CBD oil is ideal for people who want to avoid taking any psychoactive compound or drug tests.
What is THC-Free CBD Oil?
Cannabis plants, including the industrial hemp plant, naturally contain many cannabinoids, terpenes and flavonoids. The cannabinoids include CBD, THC, CBC, CBN, CBG and more. To meet federal regulations, industrial hemp plants are specially cultivated cannabis plants that contain no more than 0.3 percent THC.
Full spectrum CBD oil is the least processed oil and contains THC in a quantity of 0.3 percent or less. To make broad spectrum CBD, the THC is removed from the full spectrum extract, frequently through a distillation process. This leaves all the cannabinoids and natural compounds intact except for THC. If any THC is left after distillation, it is in such a small quantity as undetectable.
CBD isolate is pure CBD made by extracting all the hemp plant compounds and leaving only CBD. It has no other cannabinoids and is in crystal or powder form once processed. CBD isolate crystals can be blended with a carrier oil to make isolate tinctures. The CBD isolate spectrum is the best choice for people worried about consuming THC because it is always completely THC-free.
To enjoy the benefits of CBD without the benefits of THC, you are likely to choose broad spectrum CBD labeled THC-free or CBD isolate.
Top-Rated THC-Free CBD Oil Bestsellers
You have a great choice of THC-free CBD oil products. Following are eight CBD brands with good reputations for quality.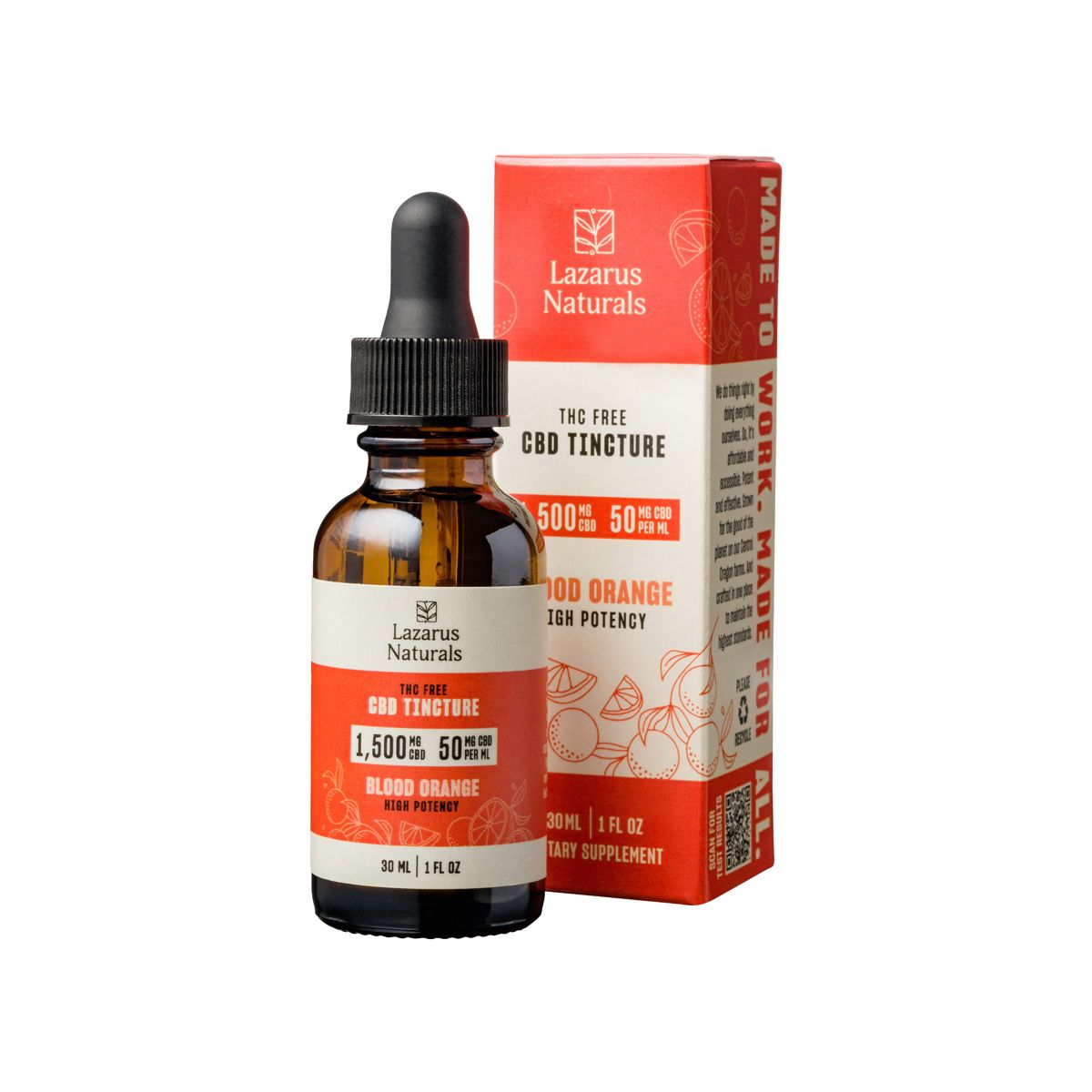 Lazarus Naturals Blood Orange High Potency CBD Isolate Tincture has 1500 mg of CBD per container. The refreshing naturally-derived citrus flavor hides the taste of hemp. A flavorless CBD isolate tincture is also available. This is a high-potency product with 50 mg of CBD per ml. Lazarus Naturals grows its hemp on Lazarus Farms and uses an ethanol CBD extraction process. The CBD isolate tincture oil is made with fractionated coconut oil and is gluten-free and vegan. It is also certified kosher.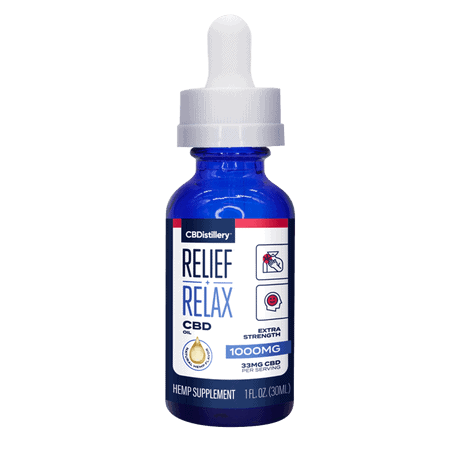 CBDistillary THC Free CBD Isolate Oil has 1000 mg per bottle with 33.33 mg of CBD per serving. Made with 99 percent pure CBD, this oil has a light earthy taste, and some people find it flavorless. The carrier oil is MCT coconut oil. The CBD isolate oil is pesticide free and made with non-GMO industrial hemp oil. CBDistillery uses natural farming practices and is ISO 9001:2015 and US Hemp Authority certified.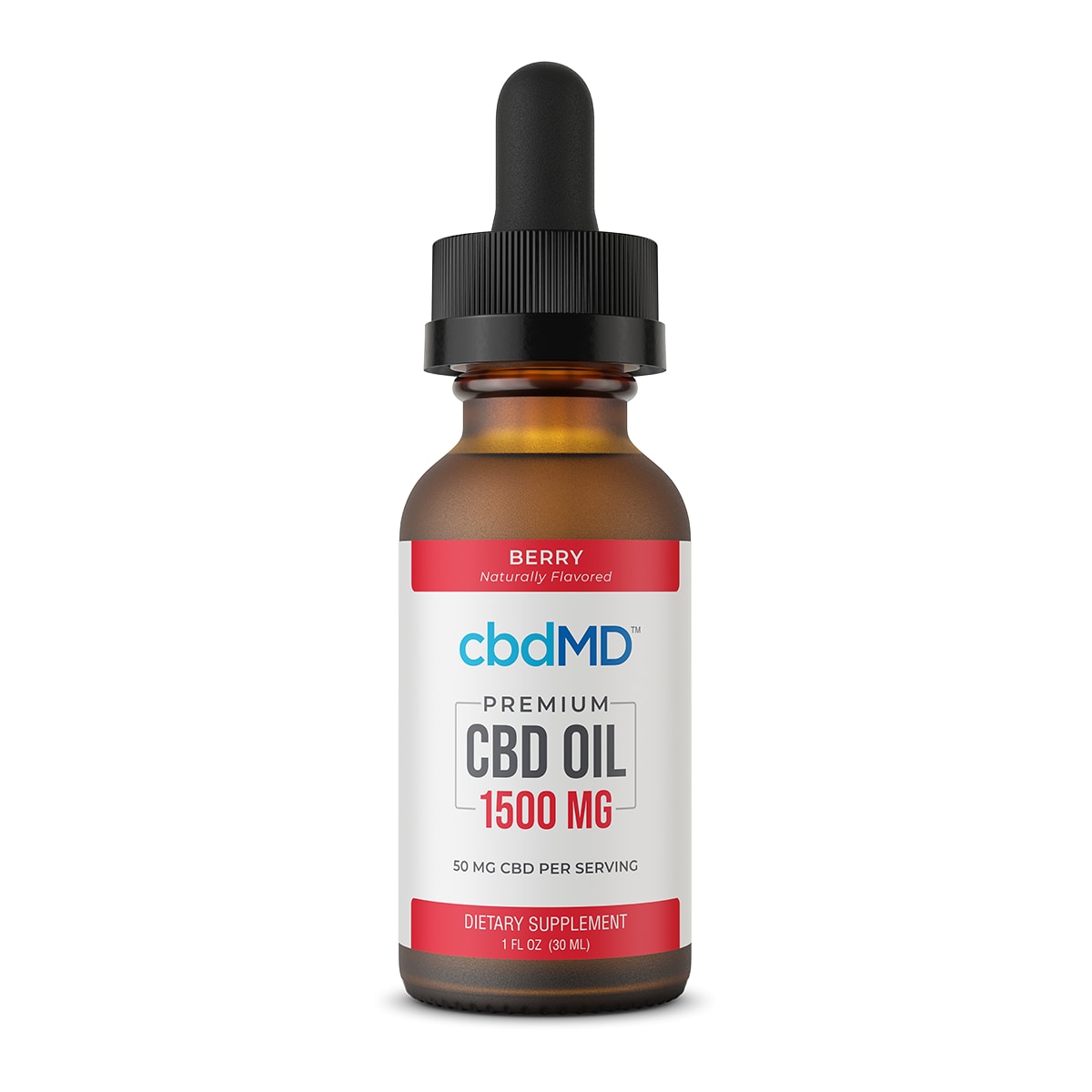 cbdMD Broad Spectrum THC-Free CBD Oil Tincture with a Berry Flavor has 750 mg of CBD per bottle. Each serving has 25 mg of CBD. Made with MCT oil, the CBD oil tincture is gluten-free and vegan. Besides berry flavors, you can choose orange, mint, and natural flavors. Also available are six concentrations, including a high potency option with 200 mg per 1 ml of CBD oil. cbdMD uses the CO2 extraction method and is certified for Good Manufacturing Practice. Products are GMO-free and vegan.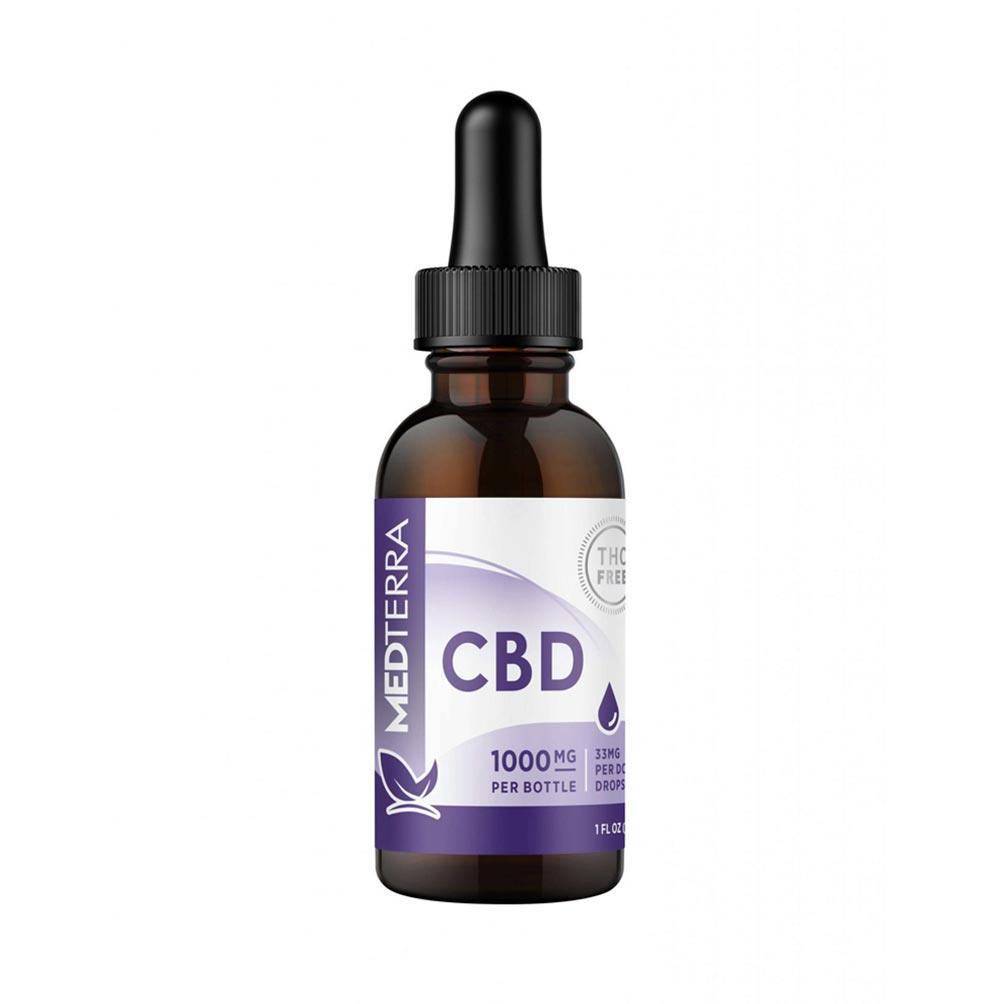 Medterra Isolate THC-Free CBD Oil has 1000 mg of CBD per container. It has a potency of 33.33 mg of CBD per 1 ml of oil. The unflavored CBD oil is also sold with strengths of 500 mg and 3000 mg. THC-free broad spectrum CBD tinctures are available in strawberry mint and citrus flavors and unflavored options. The CBD oil has a coconut-derived MCT oil and is non-GMO. Medterra uses hemp grown in the USA and a CO2 extraction process for CBD. Medterra is fully compliant with the Kentucky Department of Agricultural Industrial Hemp Pilot Program and is U.S. Hemp Authority certified.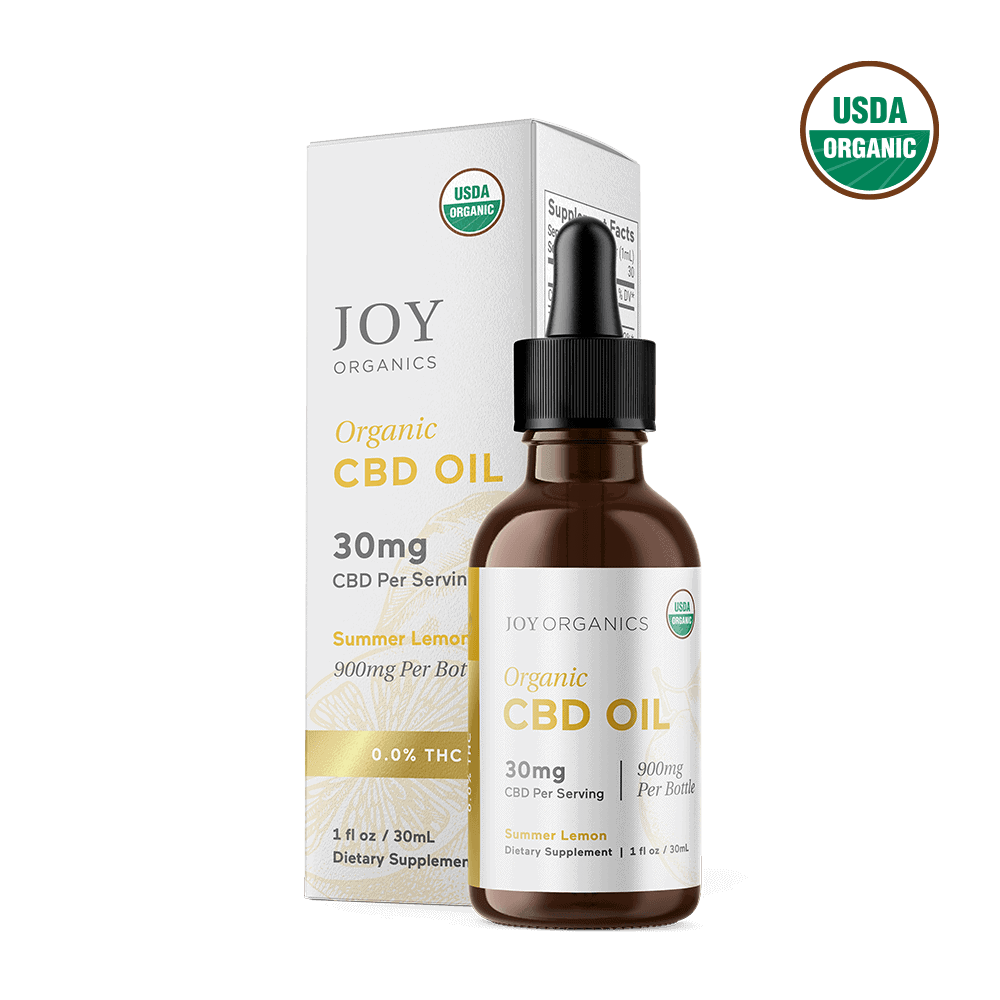 Joy Organics Summer Lemon Organic CBD Tincture has 900 mg of broad spectrum THC-free CBD. The product is fully organic and available in additional strengths of 450 mg and 1350 mg of CBD. It is made with organic MCT oil and is USDA Certified-Organic. Other flavors available are mint, orange and unflavored. Joy Organics tinctures are alcohol-free. Joy Organics is focused on environmental sustainability through regenerative farming practices and manufacturing premium-grade products.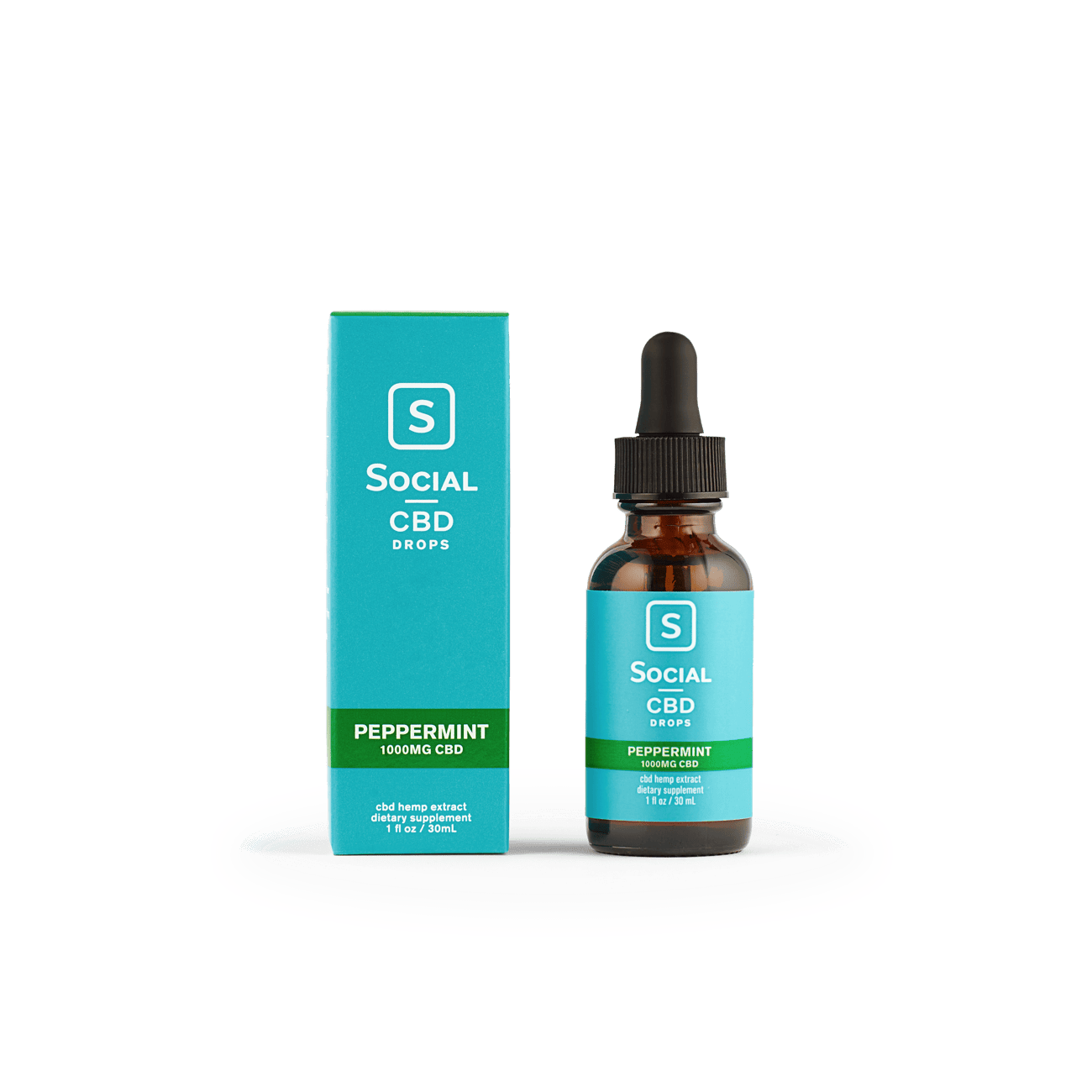 Social CBD Peppermint Isolate CBD Oil Drops have 1000 mg of CBD per container. The potency is 33.33 mg of CBD per 1 ml serving. Less expensive than some other THC-free products, it has a natural peppermint flavor. It is made with MCT coconut oil, peppermint essential oil, Rhodiola and ashwagandha. Flavor options include lavender, lemon ginger and unflavored. The THC-free oil drops are also available in 500 mg bottles with 16.7 mg per serving potency and 2000 mg bottles with 66.6 mg per serving potency. The isolate CBD drops are gluten-free, dairy-free and cruelty-free.
Endoca, CBD oil 3% Medium, Chocolate Mint, Broad Spectrum THC-Free, 1 oz has 900 mg of CBD. The chocolate mint flavor hides the earthy taste of hemp. Each drop contains 1 mg of CBD. It is made with 100 percent natural ingredients, including organic hemp oil, organic apricot oil, organic chocolate, and organic mint. Also available is a high-strength version with a 15 percent concentration and 4500 mg of CBD per container. Endoca is based in Northern Europe and only uses organic hemp and CO2 extraction to obtain CBD. The company has Good Manufacturing Practice certification.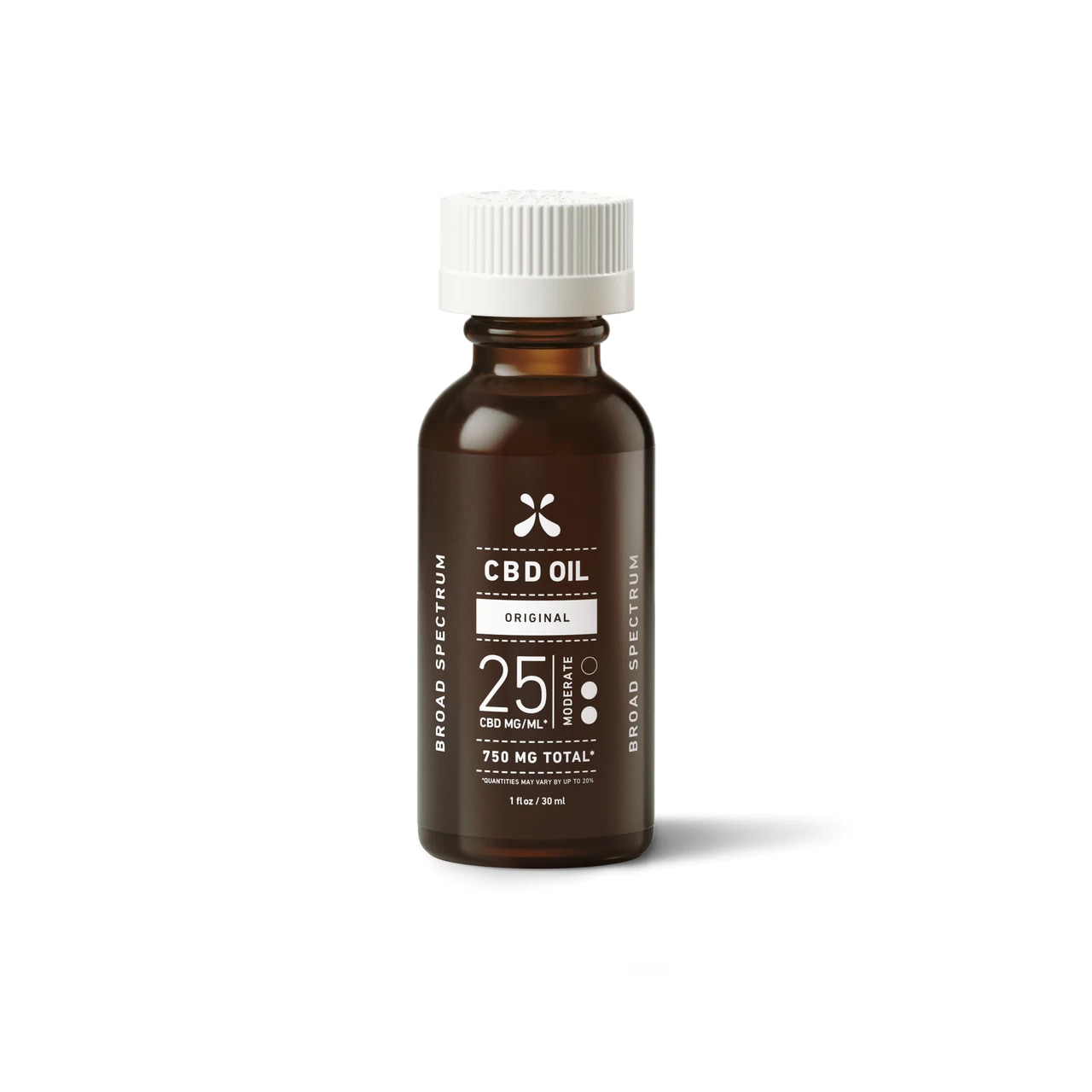 Green Roads Broad Spectrum THC-Free CBD Oil has 750 mg of CBD. There is 25 mg of CBD per serving. The product is gluten-free and soy-free and made with MCT oil, hemp seed oil, sunflower seed oil and vegetable glycerin plus natural flavoring. There are additional sizes of 300 mg CBD, 375 mg of CBD and 1500 mg CBD. Green Roads offers different flavors of apple, kiwi and mint. Green Roads uses U.S.-grown hemp and a manufacturing process that goes beyond infusing MCT oil and uses a proprietorial blending system.
How to Choose THC-Free CBD Oil?
The best THC-free CBD brands are companies that:
Have an established market presence.
Sell proven high-quality products.
Get positive customer reviews.
Internally perform quality tests of the CBD product several times from field to sale to maintain quality consistency.
Have product batches independently tested by a third-party lab for pesticides, heavy metals and other toxins.
Are transparent about CBD oil ingredients.
Have the amount of CBD on the label match CBD in the oil.
Have the ingredients listed on the label match the ingredients in the CBD oil.
Another consideration is the reason you are taking CBD. Do you want to see if it helps you relax, relieves muscle soreness after a workout or gives you more energy? Do you want the best CBD for pain that is THC-free? There are many products available that are specially formulated to address issues around wellness.
However, some people choose CBD isolate to add to other products, like favorite lotions or food or drinks since you can get flavorless isolate oils and tinctures. CBD isolate may also be a good choice for first-time CBD users who want to determine CBD's effects without interfering with other cannabinoids.
How to Use CBD Oils?
CBD oils are used in a variety of ways. They include the following.
1. Sublingually
CBD oil is placed under the tongue and held there for 60 seconds so the CBD is absorbed directly into the bloodstream.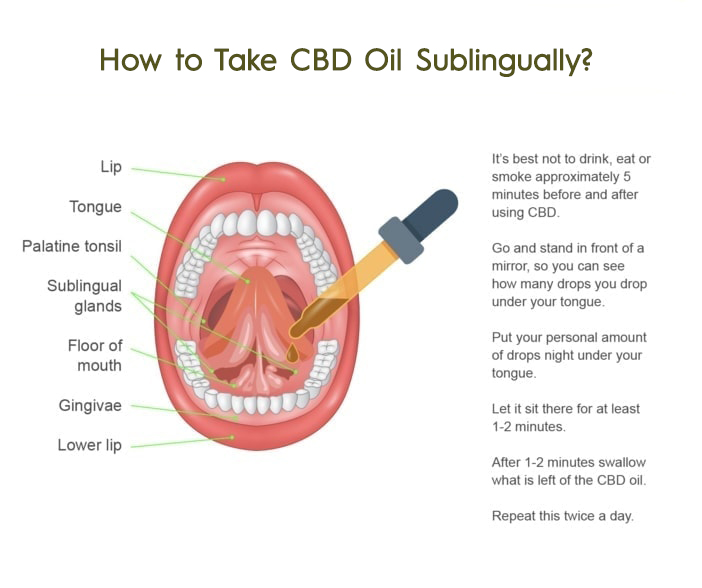 2. Orally
You can swallow CBD oil drops. You can also add CBD oil to food or drinks.
3. Topically
CBD oil can be rubbed into the skin.
Summary
Is CBD oil effective without THC? The answer is that CBD is effective because it interacts with the endocannabinoid system differently than THC. In fact, for broad spectrum CBD, which has only THC removed, the hemp plant's natural phytochemical profile is preserved. You get the full benefits.
Researchers are studying whether combining THC and CBD has a more potent impact than taking CBD without THC. This is believed to be due to the entourage effect, which is still under study. The entourage effect theory recognizes that cannabis plants have a complex molecular profile, so taking a full-spectrum CBD oil means the phytocannabinoids, terpenes, flavonoids, and other compounds all work together to produce a more significant effect than can be achieved by removing THC.
Always purchase your CBD oil products from reliable brands when buying CBD oil without THC. Buying CBD online at CBD.market makes it easy to find THC-free CBD oils by brand and benefits, so you can easily research your options. Each brand has unique features, and products are available to meet every need.