New Study Finds CBD May Help Manage Dog and Cat Diseases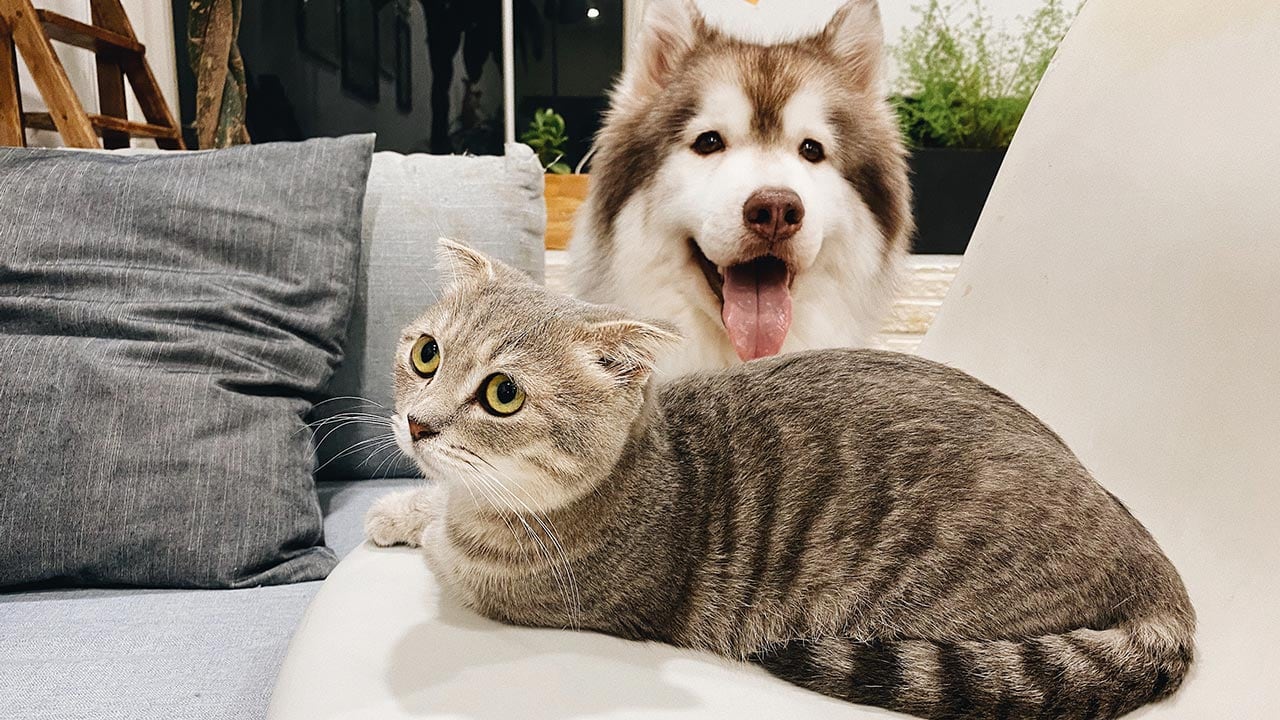 A recent study published in the Annual Review of Animal Biosciences summarizes the existing scientific evidence concerning CBD bioavailability, safety profile and effectiveness in treating health conditions in dogs and cats.
Researchers at the Colorado State University's Department of Clinical Sciences at the College of Veterinary Medicine and Biomedical Sciences and the Science & Technology Center of Hill's Pet Nutrition undertook the study because CBD has been mostly investigated in rodents, but 60% of dog owners and 12% of cat owners are giving or have given their pets CBD to treat different conditions.
The scientific literature search was focused on understanding current knowledge of CBD use for dogs and cats in terms of how well pets tolerate CBD, how well it works as a therapeutic and how pet owners use CBD. Pet owners have been increasing the use of CBD for pets for therapeutic purposes because of the perception that CBD and other cannabinoids are helping humans. In fact, the researchers learned that a major driver for giving cannabinoids to pets is that owners have had good experiences with CBD. A Slovenia study reported that 62% of owners who were taking CBD were also giving it to their pets. A different study found that people using hemp products for pain with good results thought they were also good for dogs experiencing pain.
Dogs and cats who did experience cannabis poisoning were given human-grade marijuana products. Pet hemp products are very different from human hemp products. Pet CBD products have a much lower potency and THC content of below 0.3%. Like humans, the CBD effects are impacted by potency, type of CBD product, metabolism, and distribution in the body. Also, like humans, CBD will accumulate in the pet's system.
The researchers investigated the potential treatment with CBD for various pet health conditions. Dogs and cats tolerate CBD well. However, research indicates dogs are less tolerant to THC than cats, and giving animals products with THC, and CBD increases the effects and duration in the bloodstream. So if a dog does not tolerate THC well, the negative impacts are stronger. The implication is that pet owners should give their pets CBD products that are THC-free which would mean CBD broad spectrum and CBD isolate products.
Pet owners commonly discuss the high cost of pet pharmaceuticals and the fact they must experiment with various medications before finding one that works if it works at all. The cost can become prohibitive. CBD is easy to access, cheaper than many vet prescribed medications and natural. As the researchers indicated, "more randomized and controlled studies are needed to advance the use of CBD in pets, especially when CBD content is varied, products are often combined with other PCs and adjuvants, and various routes of administration are used."