Hemp Oil Vs. CBD Oil: The Beginners Ultimate Guide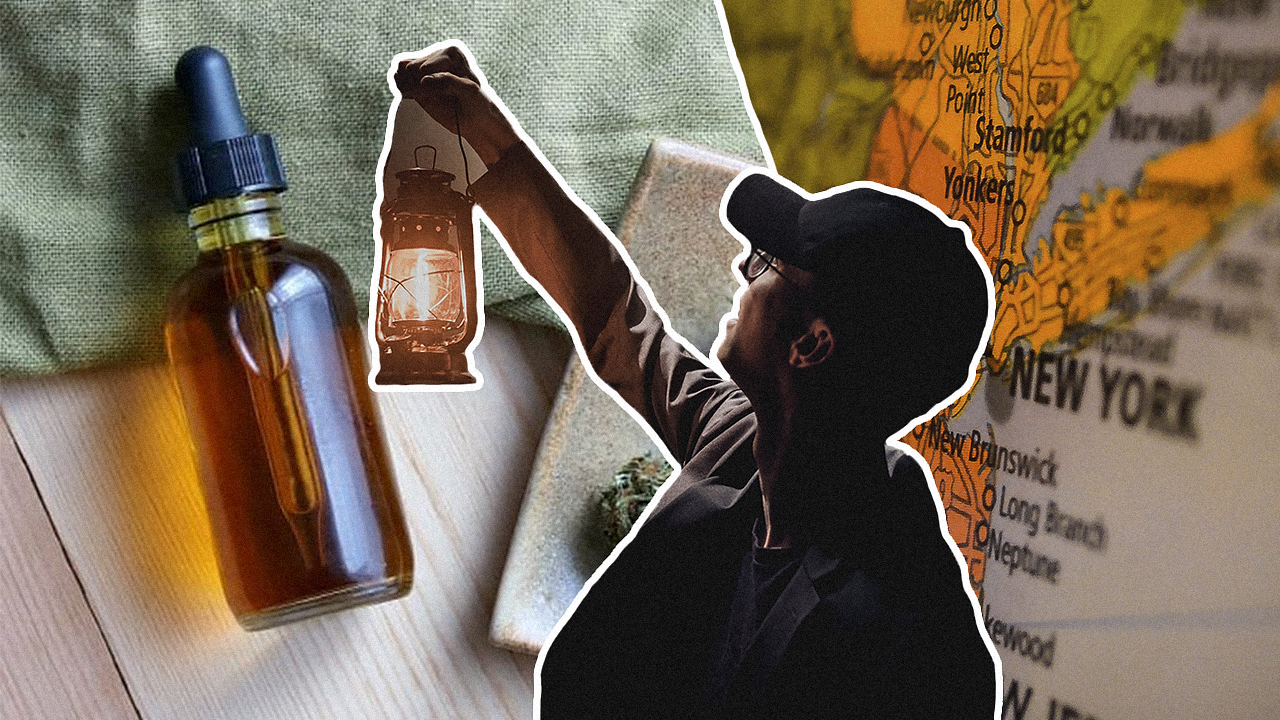 Most people know about the use of marijuana for medical purposes. Some people are supporters of legalizing marijuana because of the beneficial effects many people have experienced from this product.
If you are new to the world of CBD, let's take a closer look at the guide that includes main differences between Hemp Oil Vs. CBD Oil. This Beginners Guide will provide you with the information that you need in order to make an educated decision regarding your health and well-being.
Article Navigation:
What is CBD?
The full name of CBD is cannabidiol. This is one of the 113 cannabinoids that occur in the cannabis plant, and it makes up forty-percent of the plant's extracted material. CBD has been researched for a number of years now.
It has very minimal, unwanted side effects. Many people don't experience any unwanted side effects at all. Unlike medical marijuana, CBD products don't contain THC. That means CBD won't cause any kind of psychotropic effects to the person taking it.
You won't get that feeling of being 'high'. When it is taken for a variety of concerns, CBD oil will work with a brain receptor in your body called CB1. This receptor is a small protein that is attached to all of the cells in your body. Receiving chemical signals from a variety of stimuli is what allows the cells in your body to respond.
What is Hemp Oil?
Hemp oil is a product that is extracted straight from the hemp plant. All of the plants that are within the Cannabis family can produce this oil, but industrial hemp is what is typically used to make hemp oil. Industrial hemp means that this is a plant that has been explicitly grown for commercial production.
It will not contain psychoactive substances (typically THC) that will make you high, and usually, the best quality hemp oil products are made from the seeds.
Hemp and CBD Oil: What Is the Main Difference?
Hemp oil and CBD oil are actually two very different products. Three main differences are described in the post "Hemp Oil vs. CBD oil: 3 main differences".
While they both come from the same plant species, they come from different strains. An honest hemp oil guide will explain that hemp actually comes from a strain of the plant that contains very little CBD. The type of oil that is produced by a manufacturer really depends on the kind of plants that are being cultivated. The parts of the plant that are used for production are also different.
The hemp oil products that are currently on the market are made from the seeds of the hemp plant. CBD oil comes from the flowers, stalks, and leaves of the hemp plant. What they do have in common is the THC content. Along with CBD oil, having a very minimal amount of THC in it, hemp oil doesn't have a high content of THC either.
Most people choose to take CBD oil orally or apply it to their skin. Hemp oil can be used for cooking and in beauty products. This is thanks to its high content of vitamin E, potassium, magnesium, and B vitamins.
Hemp Oil, Hempseed Oil vs. CBD Oil
The word "hemp" continues to confuse people per various marketing organizations. While shopping for hemp-derived oil products, you will find hemp oil, hemp seed oil, and CBD oil.
Hemp and marijuana are both cannabis plant species (Cannabaceae family). There are actually many types of cannabis plants. The word "hemp" is basically a legal term to differentiate the cannabis plant with a significant amount of the psychoactive compound THC from the cannabis plant with only trace amounts of THC. Industrial hemp is used to make hemp oil and hemp seed oil. CBD can be derived from the hemp plant or the marijuana plant.
When oils are made, different species of cannabis plants and different plant parts are used. Following is a description of the basic difference between hemp oil vs hempseed oil vs CBD oil.
Hemp Oil
Hemp oil is made from the industrial hemp plant's flowers. The flowers have a full spectrum of cannabinoids, including CBD (cannabidiol). The oil may have a trace amount of THC, but many manufacturing processes remove all THC.
Hempseed Oil
Hemp seeds do not contain cannabinoids, but they do have a high amount of essential amino acids, healthy fats, vitamins, and minerals. The oil is made by cold pressing only the industrial hemp plant seeds to extract the nutrients. There is no THC in hempseed oil which is the reason some people prefer this product.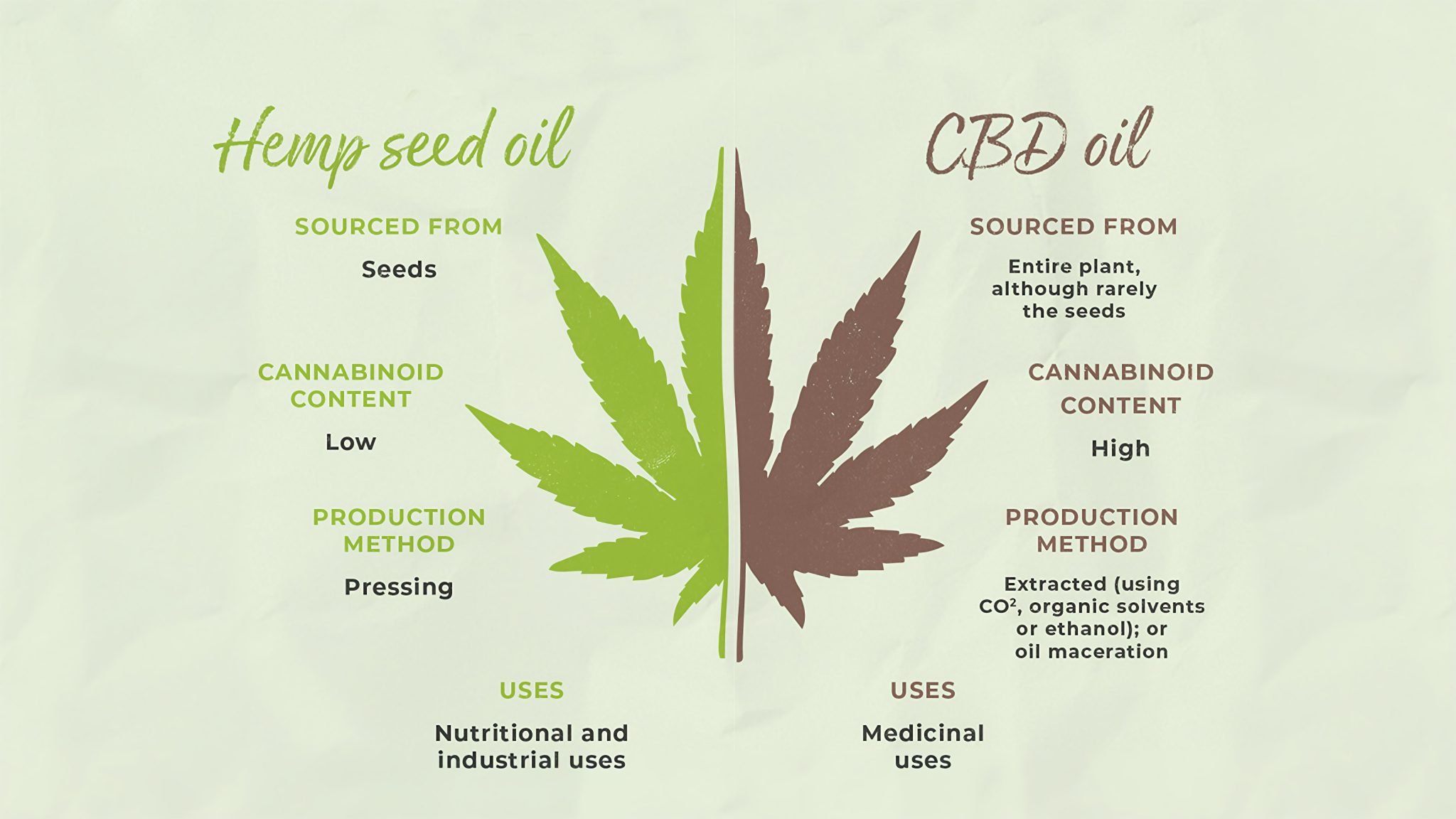 CBD Oil
CBD oil is made from either hemp or the marijuana plant. Hemp-derived CBD oil is made using the flowers, leaves, and stalks of the plant. CBD oil is produced through a process that leads to CBD full-spectrum (whole-plant extract of compounds), CBD broad spectrum (whole-plant extract of compounds but with THC removed) or CBD isolate (only CBD is stripped from the plant).
To be federally legal, the industrial hemp plant can not have more than 0.3% of the psychoactive THC. The industrial hemp plant contains high amounts of CBD.
There are some states that have legalized CBD derived from the marijuana plant for recreational and/or medical purposes. It should be noted that there are oil blends sold that contain CBD and THC.
Confusions Regarding Hemp Oil vs. CBD Oil
Consumers need to be aware of the terminology and types of products available in the marketplace for various oils that include hemp oil, hempseed oil, and CBD oil. There really are no industry terminology standards at this point, so that puts the responsibility on the buyer to spend some time learning the differences between the various oils.
There is often a lot of confusion regarding hemp oil vs. CBD oil. People also assume that hemp is the same thing as marijuana. It isn't true at all, as hemp does not contain any of the THC that marijuana does.
Hemp can contain low levels of CBD (about 25 parts per million), but CBD comes directly from the flowers of the cannabis plant or from the flowers and leaves that are mixed with the stalks of hemp. Brands cannot label a CBD product as hemp oil, and vice versa.
CBD Oil Benefits and Uses
Cannabidiol (or CBD) is a compound that comes from the cannabis plant. While there are a number of different cannabinoids that come from the cannabis plant, CBD is currently one of the most popular. Largely popular because of its lack of THC, a CBD supplement that is THC free will not cause you to feel tired or confused.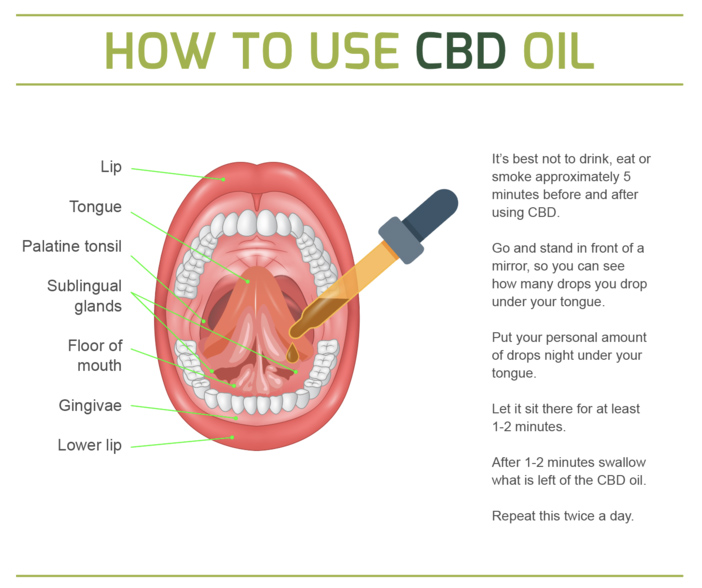 Just because you can't obtain a 'high' with CBD doesn't mean that you can't reap a number of really great health benefits. CBD full spectrum products provide you with numerous cannabinoids, all working together to help you feel your best.
The Health Benefits
The endocannabinoid system in the body works with a number of different bodily processes to create overall balance and wellness. CBD1 and CBD2 receptors are strewn throughout the body. When you use a CBD-based product, your body will be more in balance with the various chemicals and processes that are going on.
There really aren't many major risks associated with the use of CBD oil. Side effects are possible when taken in large doses, or when CBD oil is taken too frequently. When you take CBD as directed, you shouldn't experience any of these issues.
CBD affects your entire body in very different ways. It has the ability to activate a number of serotonin receptors in the body.
CBD has the potential to interact with certain prescription medications. You should ask your doctor about these interactions if you think about taking CBD. Pregnant women and women who are nursing should avoid using CBD for the time being as well. Always do your research to ensure you're choosing a high-quality product that will be safe and effective.
Frequently Asked Questions
Is CBD Legal to Use?

The legality of CBD oil varies from state to state. In 2014, there was a law passed that explained the hemp plant is different than growing marijuana. This law also stated that the legality of CBD could be determined on a state-by-state basis.

Federal law stated that CBD would be legal if the THC content in the product was lower than 0.3 percent. There are certain growing conditions that must be present. Some states have chosen to follow along with federal law.

Other states have set their own laws to clarify what they support. There are states that require a prescription for the use of CBD oil. Currently, there are thirty-three states that have passed their own legislation for CBD.


Which is better CBD or THC?

There are different benefits associated with both CBD and THC. You can't necessarily compare the two, because they both serve their purpose. They both come from the cannabis plant, and the three main varieties of the plant include the Indica variety, Sativa, and Ruderalis.

Each of these strains comes with different content of THC and CBD. CBD has plenty of benefits. It will not produce any kind of psychoactive effect.

THC will provide the altered mental state that some people are looking for. Aside from the 'high' that people associate THC with, there are some suspected benefits of THC. This includes better quality of sleep, relieving pain, promoting relaxation, and perking up the appetite.

There are CBD products that will contain THC, but manufacturers strive to produce products that have less than 0.3 percent THC in them. For many states, this is part of the CBD law. Anything over 0.3 percent THC would be illegal to market.

What's the best way to take CBD?

Consumers most commonly utilize CBD by taking it orally. The majority of products come in a concentrated drop form. You should read the instructions carefully before administering your first dose.

Check our guide about the use of CBD oil usage here.
The most common process is to place the recommended amount of product under your tongue. It is absorbed relatively quickly.

You can then swallow the product. It is important to let the product be absorbed under the tongue as long as possible. This prevents your digestive system from breaking the products down too quickly. Other products include things like edibles, dissolving strips, vape liquid, and capsules. Topical products come in the form of oils and lotions.

Separation and settling often occur with many of our products. Always start with the recommended dosage and work your way up from there. Depending on what you are using the product for, you may be able to use the product once per day. Other people use it multiple times throughout the day.

If you are unsure of what dose to start with, you should contact the brand directly. Each brand is created differently and will have its own level of potency. There is not one single CBD user manual that will dictate how a product should be used.

Do CBD Oil and Hemp Oil Get You High?

CBD oil and hemp oil will not get you high. They legally cannot be produced from hemp plants that contain more than .3 percent THC which is the psychoactive compound in the cannabis plant. Even the CBD-THC blends have only small amounts of THC so are not likely to produce a high.

Is Hemp Oil as Good as CBD Oil?

Hemp oil and CBD oil are excellent but different products. Hemp oil and CBD products contain cannabinoids which many people believe deliver physical and emotional benefits. Hemp seeds are a good source of vitamins and minerals and fatty acids, all of which are proven healthy nutrients.

Can You Rub Hemp Oil on Skin for Pain?

Yes, you can rub hemp oil on your skin to help relieve dry skin or skin irritation. Some people have said that hemp oil has reduced skin inflammation. Hemp oil will not clog pores. You can use a hemp oil or a topical salve or cream made with hemp oil.

Does Hemp Oil Make You Sleepy?

Hemp oil by itself is not likely to make you sleepy. However, there are hemp oil and hempseed oil products that contain melatonin. Melatonin produced by the pineal gland is a natural hormone that helps to regulate the sleep/wake cycle. The melatonin supplement added to hemp oil is either in a synthetic or natural form with the natural form coming from animal glands.

Does Hemp Oil Contain THC?

As described earlier, hemp oil may contain a trace of THC if the element is not fully removed. Many products will indicate the hemp oil has zero THC. Hempseed oil does not contain THC nor any other cannabinoid.

What Are the Side Effects of Hemp Oil?

Every person is unique, of course. Most people experience no side effects except for those they wanted – like increased feeling of relaxation or reduced skin dryness. Much more medical research is needed to identify potential side effects. There are people who are allergic to the hempseed. Since research is limited, it is important to use a small amount of hemp oil the first couple of times to make sure you do not experience unwanted side effects.

What are the Benefits of Good Hemp Oil?

The nutritional content of good hemp oil delivers a range of benefits that promote good health. For example, the omega-3 and omega-6 unsaturated fats plus nine essential amino acids are used to make protein. Hempseeds contain a significant amount of iron too, in addition to other minerals and vitamins. With much more medical research needed, the benefits of good hemp oil are mostly identified through people's descriptions (anecdotes) of their experiences. They include reduced feelings of anxiety, more relaxation, reduced skin dryness and improved acne.

Good hemp oil is a high quality product that retains the desired chemical profile of the hemp plant. As a study published in Frontiers in Plant Science (doi: 10.3389/fpls.2019.00120) on the National Institutes of Health site points out, quality depends on a controlled manufacturing process and the hemp plant variety used. That is why many brands operate their own hemp plant farms.

Is CBD Made from Marijuana or Hemp?

Legally, CBD is made from the industrial hemp plant that is required to have less than .3 percent This could change over time as the laws change. There is growing acceptance of CBD. A Gallup survey found that 14 percent of U.S. adults already use CBD products. As more people become familiar with CBD, it is expected CBD oil sales will grow exponentially.

Is it Safe to Inhale Hemp Oil From a Vape Pen?

If you would like to utilize a CBD vaping liquid, be sure to shop for a product that is trustworthy and high quality. Many people have found that vaping CBD can actually increase the beneficial effects of the product.

Just keep in mind, not all vaping products are created equally, just like is the case with CBD oil in general. Make sure to do your research so you know where the CBD oil is coming from that is being used in the vape product. Some people prefer not to use CBD oil in this form.

Is it Possible to Become Addicted to CBD?

A reasonable question before taking CBD would be, whether or not you can become addicted to these products. You can rest assured that no, you will not become addicted to CBD if you are taking the product as recommended.

Many studies have concluded that there are no negative attributes to report when it comes to a potentially addictive nature. This is true regardless of who is taking the product.

Is CBD Oil Safe for Pets?

CBD is safe for the use with pets. It can help with a number of issues relating to your pet's health. It is wise to check with your pet's veterinarian prior to starting the product.

You should also follow the CBD users manual instructions on the product. Usually, CBD oil for pets will be administered based on the overall weight of the animal. Always start with a low dose prior to increasing the amount. This will ensure that your pet is safe. CBD oil can be purchased for pets. There are also edible treat products that you can easily administer to your animal.

How to Choose a CBD-rich Product?

If you have decided that you want to try a CBD product, there are some steps you should take in order to ensure you are getting the highest-quality product available to you. Not every CBD product is created equally.

Before you make a purchase, find out as much information as you can from a specific brand and CBD guide that you are targeting. You want to know information such as, where is the product being grown, and how is it manufactured? Certain growers utilize organic means of growing. This means you won't have a product that could be contaminated with pesticides or fertilizers. This is the preferred quality of product for most people. Ensure that the product you will be purchasing does not contain an illegal amount of THC.

Lastly, you can inquire about the quality control process of a brand. Each batch of CBD product should be tested to ensure its potency. This testing will also determine if the THC content is within the range it should be at.
If you have any questions regarding our website, you can reach out to our customer service department. We can also answer questions about the specific products that we carry. You are always welcome to reach out to the manufacturer as well.
Summary
Educating yourself on what CBD is, what hemp products are, and how these items are used, will allow you to make a smart decision for your future. It is never a good idea to start using a product that you don't know much about. Hemp and CBD oil can be very beneficial when added to an already healthy lifestyle. Be sure you know all about the product you are choosing to purchase.
Understand how the product is being created, how the hemp plant is being grown, what other ingredients are included in the product, and how you can contact the brand directly if need be. While the debate regarding CBD oil, hemp, and marijuana rages on, many people are taking matters into their own hands. You can do this as well, as long as you know all there is to know about hemp and CBD oil.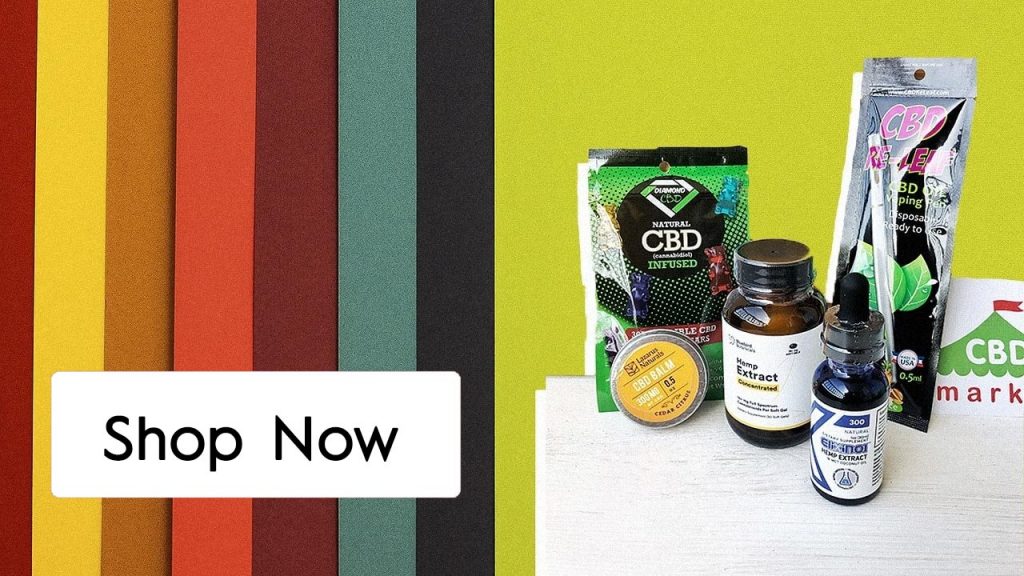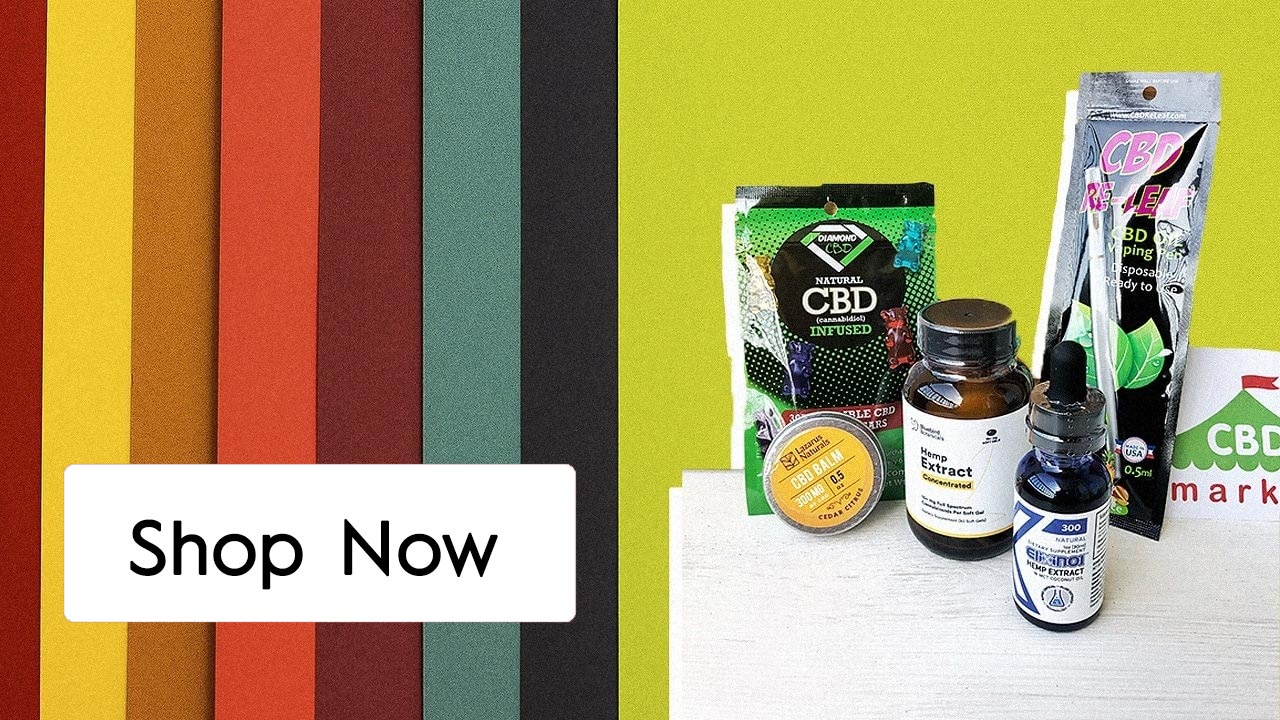 Sources
https://www.foodnavigator-usa.com/Article/2019/07/12/CBD-is-on-fire-says-Brightfield-but-market-remains-dogged-by-regulatory-confusion-and-unclear-terminology-surrounding-hemp
https://www.webmd.com/diet/hemp-seeds-good-for-you#1
https://www.webmd.com/sleep-disorders/what-is-melatonin
https://www.webmd.com/vitamins/ai/ingredientmono-1605/hemp
https://news.gallup.com/poll/263147/americans-say-cbd-products.aspx
https://www.webmd.com/diet/hemp-oil-good-for-you#1
https://www.ncbi.nlm.nih.gov/pmc/articles/PMC6381057/