Social CBD (Select) CBD Oil Reviews 2023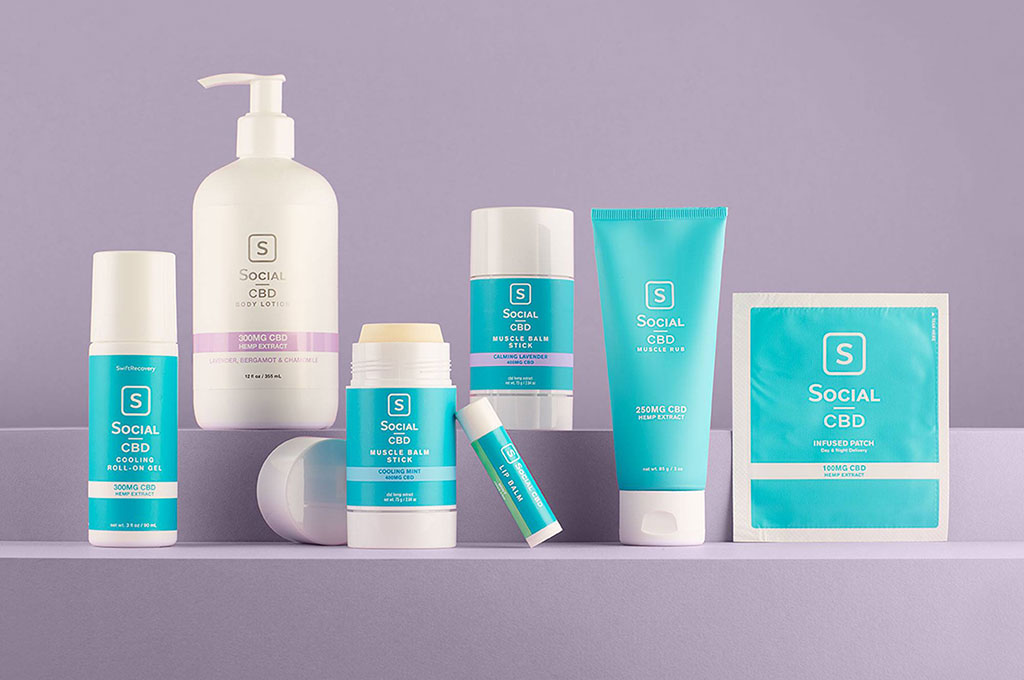 Company Reputation
Social CBD is a company that has earned a good reputation because of its high-quality products.
FDA doesn't regulate the substances like CBD and other over-the-counter medicines. But it issues a warning letter to the companies that don't stick to fair practices to produce products. While many other CBD-based product companies have received warning letters from the FDA several times, Social CBD is not one.
In the same way, certain companies are facing lawsuits filed by either consumers or other companies for their deceitful practices. Social CBD wins in this regard, as it hasn't been a part of any lawsuit case.
Social CBD reviews also speak for the quality and safety of this company's products. Therefore, we can say that it has earned good regulation and the trust of the CBD community.
Company Background
The Social CBD came into existence in 2017 by a cape company owner, Cameron Forni. It's interesting how the roots of Social CBD emerge from the "love for a friend." The doctor advised Cameron's friend to try medical marijuana to beat a severe condition. Still, a problem arose when they discovered that the vaporizers' traditional wick contained an ingredient that was harmful to inhale in certain conditions. Forni did a lot of research and found another way to make the wick that didn't contain that harmful material. He started selling those!
A couple of years later, he moved into the CBD industry that sold only CBD-based vape pens. Later on, the company started many more CBD-based products, and it was about 2019 when they changed the name from Select CBD to Social CBD.
This move is more likely to result from its previous THC and marijuana-based background, which often confuses consumers. The new name was a new start as Select's parent company was sold to other manufacturers.
Now we know that name change was not due to any legal issues; it's the beginning of a journey towards a better life quality. Each social CBD review reflects the fair intentions of the company.
CBD Product Quality
Manufacturing Process
Unlike many major and reputable companies, Social CBD doesn't use the CO2 extraction method for CBD extraction from hemp. It produces two types of products – isolate and broad spectrum CBD. They follow the ethanol extraction method to get the CBD isolate product. However, when it comes to broad spectrum CBD-based products, they use the distillation extraction method.
Many companies don't mind going beyond the bars to get cGMP certification. However, it is not the case with Social CBD. They might comply with cGMP practices but don't hold any certification so far.
Sourcing
We have already discussed that Social CBD's hemp is not certified organic. However, it clearly states that its hemp comes from Oregon, where its farms use natural cultivation practices.
Products Range and Pricing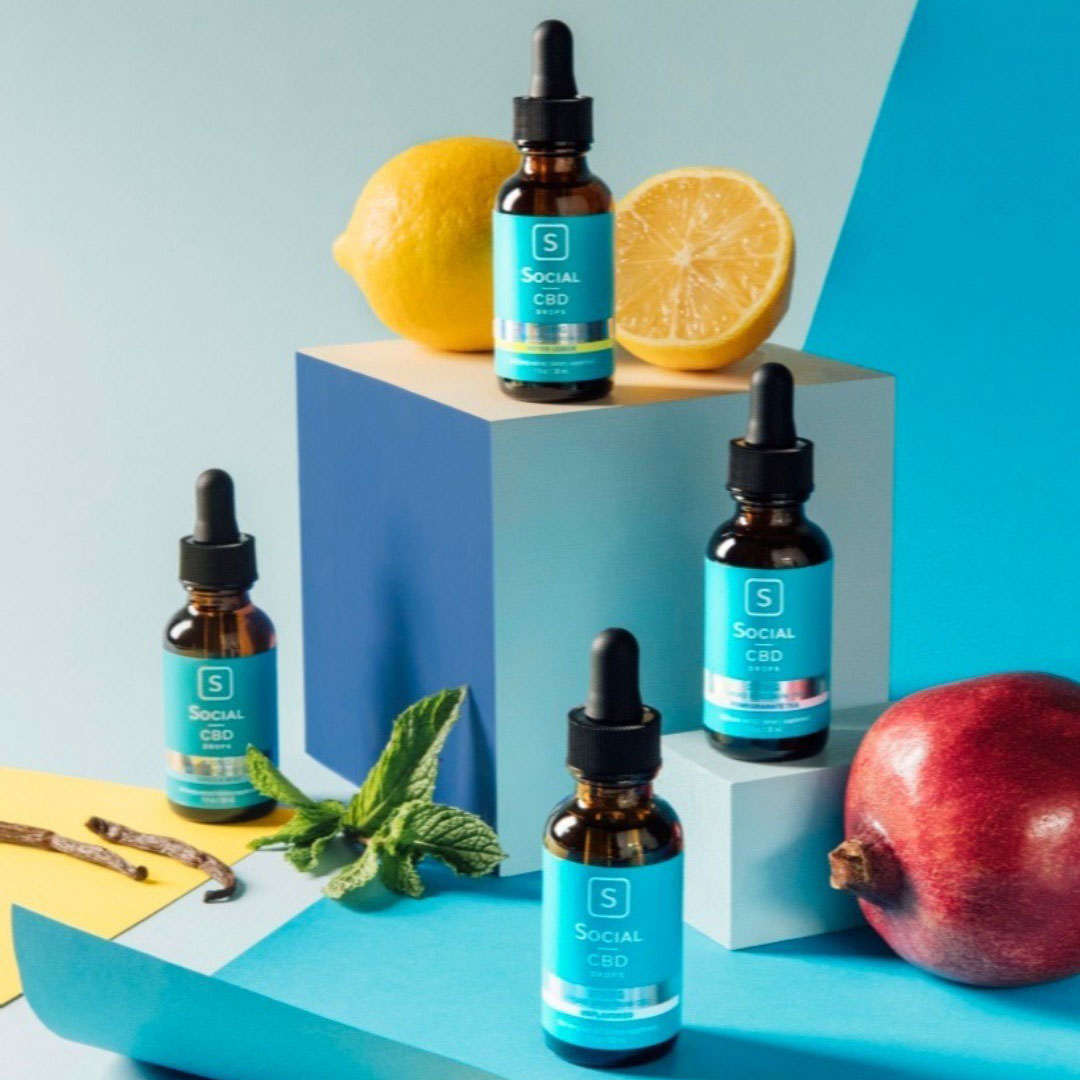 Social CBD is a one-stop shop that offers a vast range of CBD products. These products include:
Each of these products has different flavors and potencies; a consumer can choose what fits him the most.
Their price range is very affordable, and we here at CBD.market also offer special 25 percent discount programs to CBD brand's fans. Moreover, anyone can get a 5% discount by subscribing to CBD products; you get to purchase one product each month in this case.
Details
Social CBD
Pros

✔️ Broad spectrum and isolate CBD
✔️ Sugar-free CBD oil drops
✔️ They carry CBD and CBG oils
✔️ Soy-free, vegan and gluten free (depends on product)
✔️ Different flavors available
✔️ Third-party lab tested


Cons

❌ A small selection of high-potency products
❌ There are no full spectrum CBD products
❌ CBD gummies contain added sugars


Latest Coupons

25% Off


THC %

0.0% THC


CBD Potency per 1 ml

12.5 mg, 25 mg and 50 mg CBD
16.7mg, 33.3mg, and 66.6mg CBD


Pricing

750 mg broad spectrum CBD oil: $55.99
1500 mg broad spectrum CBD oil: $99.99
1000 mg isolate CBD: $47.99
2000 mg isolate CBD: $95.99


CBD Products

CBD oil drops
CBD capsules
CBD gummies
CBD topicals
CBG oils
CBD for pets


Ingredients

MCT Coconut Oil
CBD Hemp Extract


Flavors

Natural Flavor, Meyer Lemon, Peppermint, Pomegranate Tea, Lemon Ginger, Lavender


Hemp Source

Hemp plants are grown on farms in Oregon


Extraction Method

Ethanol extraction method


Social CBD Top Selling CBD Products
Best Social CBD products
⭐⭐⭐⭐⭐Rating: 4.8 out of 5

• Total CBD size: 1500 mg
• Potency: 50 mg/mL
• Cost per bottle: $99.99
• Extract Type: Broad Spectrum
• THC Content: 0.0%
Select CBD oil drops are sugar-free, soy-free, THC-free, and vegan-friendly. It comes in three potencies. Social CBD drops reviews verify the high quality of this product.
Product Highlights
Natural Meyer Lemon Flavoring
Vegan, soy-free and sugar-free
Broad spectrum formulation with additional natural cannabinoids
The full benefits of the hemp plant
0.0% THC
It can be mixed with drinks, food or simply taken directly from the dropper
Third-party lab tested
Available Options
CBD Spectrum
Broad spectrum CBD
Isolate CBD
CBD Potencies
Broad spectrum: 375 mg, 750 mg and 1500 mg CBD per bottle
Isolate: 500 mg, 1000 mg, and 2000 mg CBD per bottle
Flavors
Natural flavor
Meyer lemon
Peppermint
Pomegranate tea
Lemon ginger
Lavender
⭐⭐⭐⭐⭐Rating: 4.8 out of 5

• Total CBD size: 1500 mg
• Potency: 50 mg/count
• Cost per bottle: $
• Extract Type: Broad Spectrum
• THC Content: 0.0%
Product Highlights
Feature 12-hour targeted release technology
50 mg broad spectrum CBD per count
It contains MCT oil to absorb capsules rapidly and efficiently
Provide the full benefits of the hemp plant with 0.0% THC
USA hemp
Third-party lab tested
Available Options
⭐⭐⭐⭐⭐Rating: 5 out of 5

• Total CBD size: 750 mg
• Potency: 12.5 mg/count
• Cost per bottle: $47.99
• Extract Type: Broad Spectrum
• THC Content: 0.0%
Product Highlights
750 mg of broad spectrum CBD
It contains GABA and L-Theanine, amino acids that work together to provide a relaxing effect
It contains lemon balm to provide a calming effect on your body and mind
No artificial flavors, colors, sweeteners
Soy-free and plant-based
12.5 mg CBD per gummy (25 mg per serving)
Available in 10-count pouches and 60-count jars
Available Options
Original CBD gummies red raspberry
Original CBD gummies peach mango
Original CBD gummies lemon
Sleep CBD gummies blackberry mint
Social topical CBD products combine pure CBD hemp extract with powerful natural ingredients to provide relief. CBD topicals are available in the following varieties:
CBD muscle rubs
CBD muscle balm sticks
CBD patches
CBD lip balms
CBD roll-on gels
CBD cooling sprays
⭐⭐⭐⭐⭐Rating: 4 out of 5

• Total CBD size: 300 mg
• Potency: 100 mg/mL
• Cost per pack: $39.99
• Extract Type: Isolate CBD
• THC Content: 0.0%
Product Highlights
Easy to apply
Sweat and water-resistant: Activities like swimming, showering, and sweating will not affect the patch
Available in one and three-pack options
Three CBD potencies 20 mg, 60 mg and 100 mg per patch
Slowly release pure CBD hemp extract over 24 hours
No artificial fragrances or colors
Available Options
⭐⭐⭐⭐⭐Rating: 4.8 out of 5

• Total CBG size: 1500 mg
• Potency: 50 mg/mL
• Cost per bottle: $95.99
• Extract Type: Broad Spectrum
• THC Content: 0.0%
Product Highlights
1500 mg of CBG per bottle
50 mg CBG per 1 mL
No artificial flavoring
Vegan, gluten-free, soy-free, sugar-free
Contains coconut oil
Social CBD Pet Products
Social CBD releases its pet products in two variants, CBD oil drops and CBD paw balms. All Select CBD pet products are 100% CBD and 0.0% THC not to make your furry friend anxious.
Select pets CBD drops come in different potencies and four different flavors.
⭐⭐⭐⭐⭐Rating: 4.8 out of 5

• Total CBD size: 750 mg
• Potency: 25 mg/mL
• Cost per bottle: $47.99
• Extract Type: Broad Spectrum
• THC Content: 0.0%
Product Highlights
750 mg of broad spectrum CBD per bottle
100% plant-based
Bacon flavor
Soy-free, sugar-free
Lab testing to ensure CBD oil has no pesticides, microbes, solvents and heavy metals
0.0% THC
Social CBD Reviews by Real Customers
Social CBD reviews left by CBD.market's customers are shown below.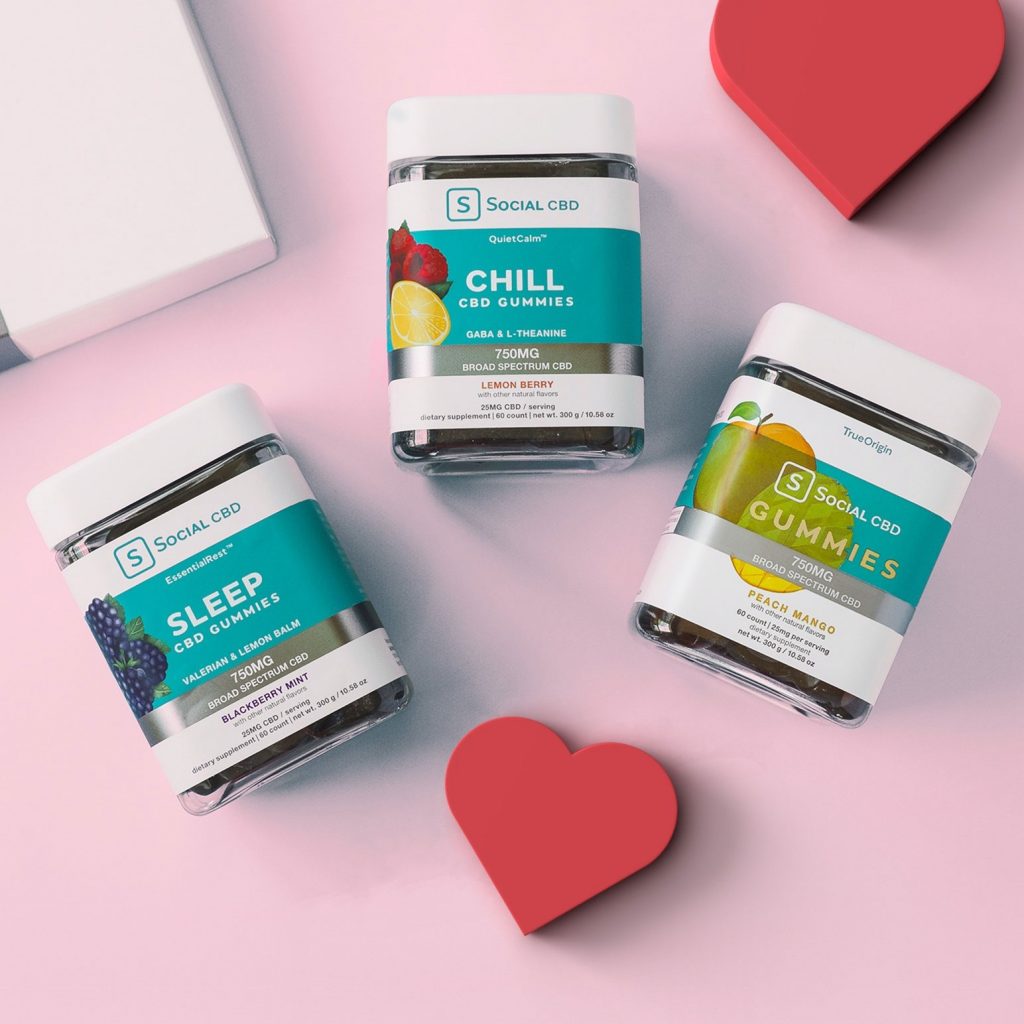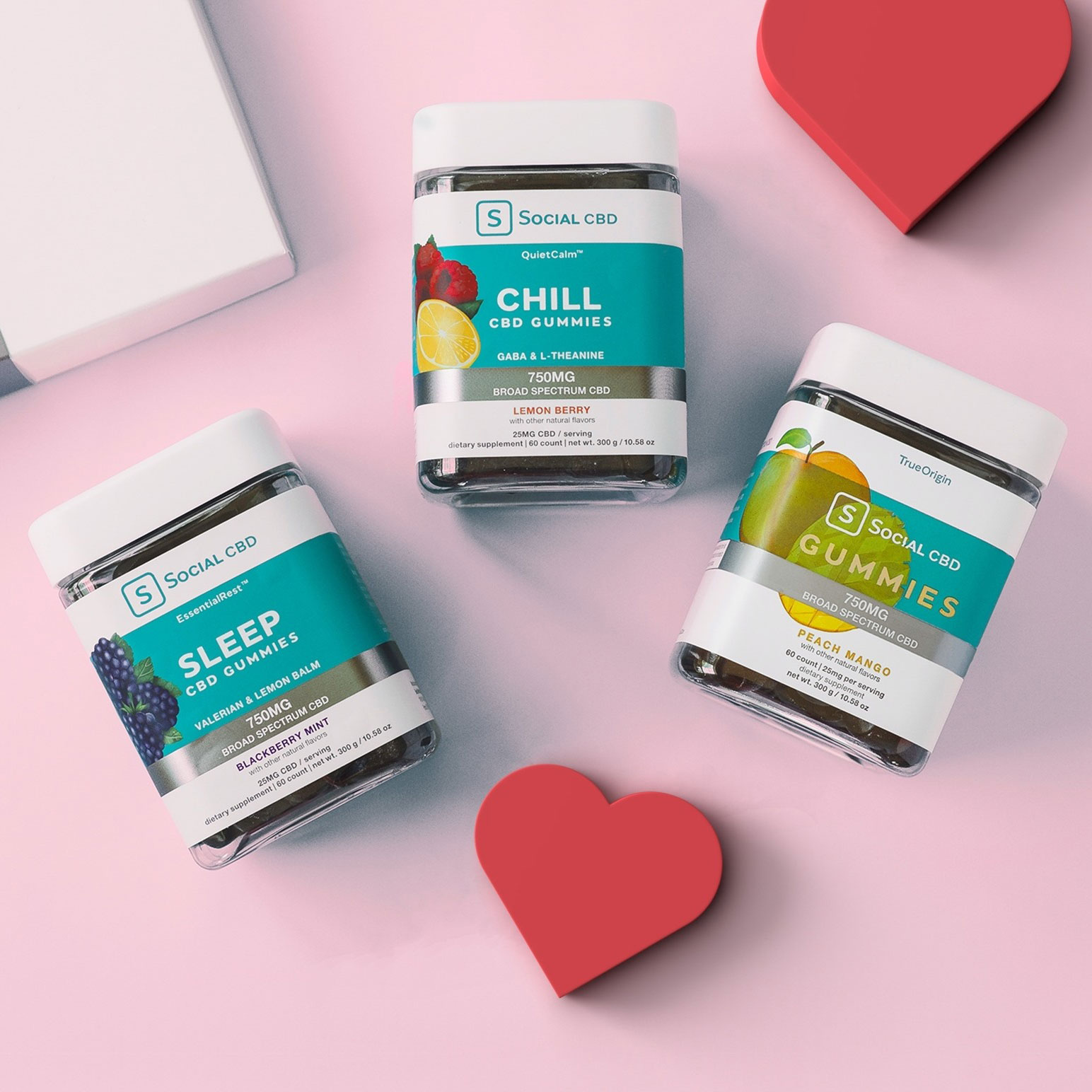 If you have tried Social CBD products, please take a few minutes to write your own reviews on the product pages. They will help other users to be informed and find the best CBD oil products. Thank you!
Final Thoughts
Now we know the reasons behind the five-star Select CBD product reviews. Once you experience a company like Social CBD, there's no way back.
However, you need to have a fine idea of your condition and different types of CBD products to find out what works best for you. Moreover, you can also head to the brand's page to see if any of their product description correlates with your needs. There's no reason to overlook a company like Social CBD while looking for quality CBD products.