"What is the difference between CBD and THC?" — half of Americans don't know the answer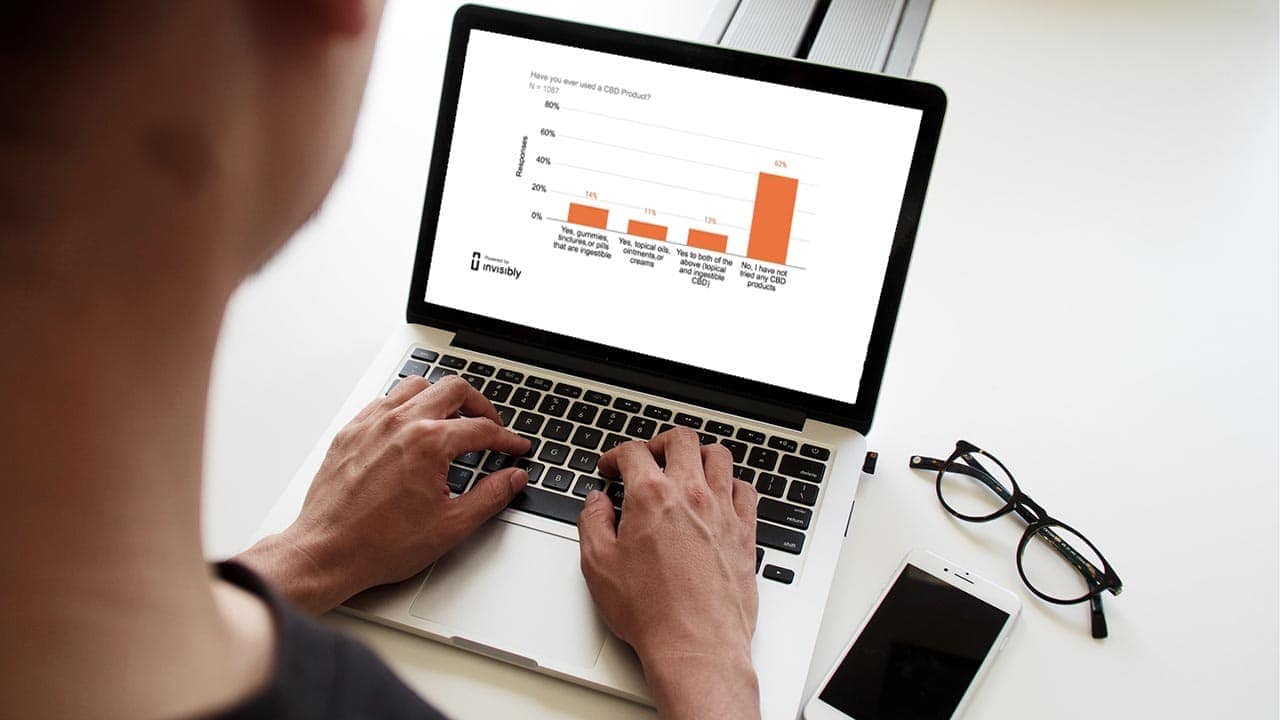 In the United States, a survey was conducted consisting of three questions regarding CBD and THC. The results were surprising.
The Invisible Company surveyed 1,087 people to determine whether people used CBD, for what purpose, and whether they knew the difference between marijuana and products containing CBD and THC. The survey was initiated due to the recently increased popularity of CBD products in the United States.
Despite the growing awareness of people about such products, the results were surprising.
It turned out that more than half of the respondents (62%) had never tried CBD products. The rest used it in ingestible form (14%), while others (11%) used creams or ointments containing CBD. The remaining 13% of respondents used CBD in both forms.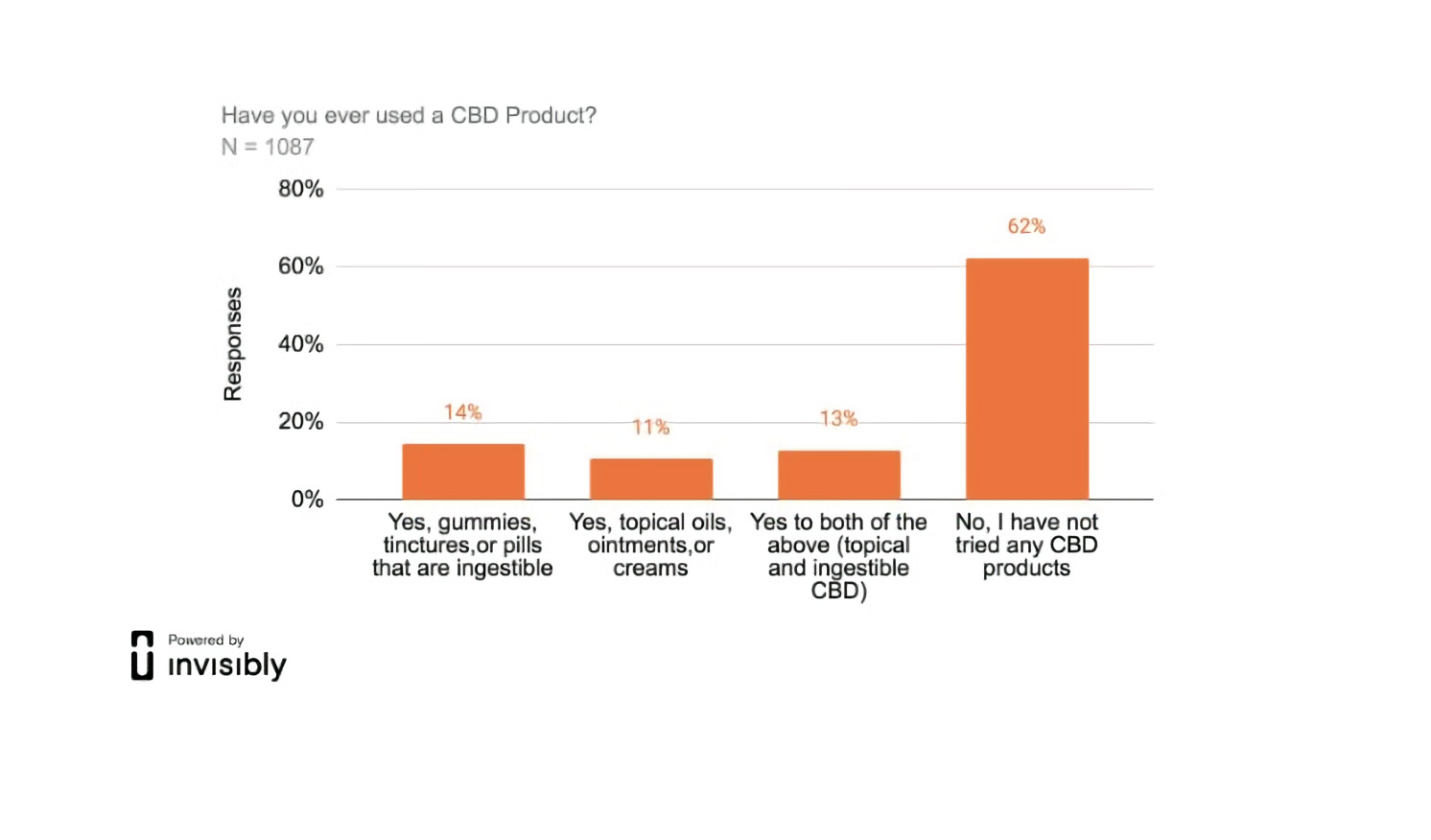 Also, the results of the survey showed the purpose for which people use CBD products. More than half of those who answered the questions (53%) said that they do not plan to add CBD to their routine at all. The rest noted that they use or would use CBD to improve overall well-being and reduce stress and physical pain.
Finally, the most interesting question was about knowing the difference between marijuana, CBD, and THC. More than half of the respondents (58%) gave negative answers. Moreover, 36% of them have used CBD-containing products at least once, without knowing the differences between one substance and another. Surprisingly, 32% of those who took part in the survey see the difference, although they have never used products containing CBD.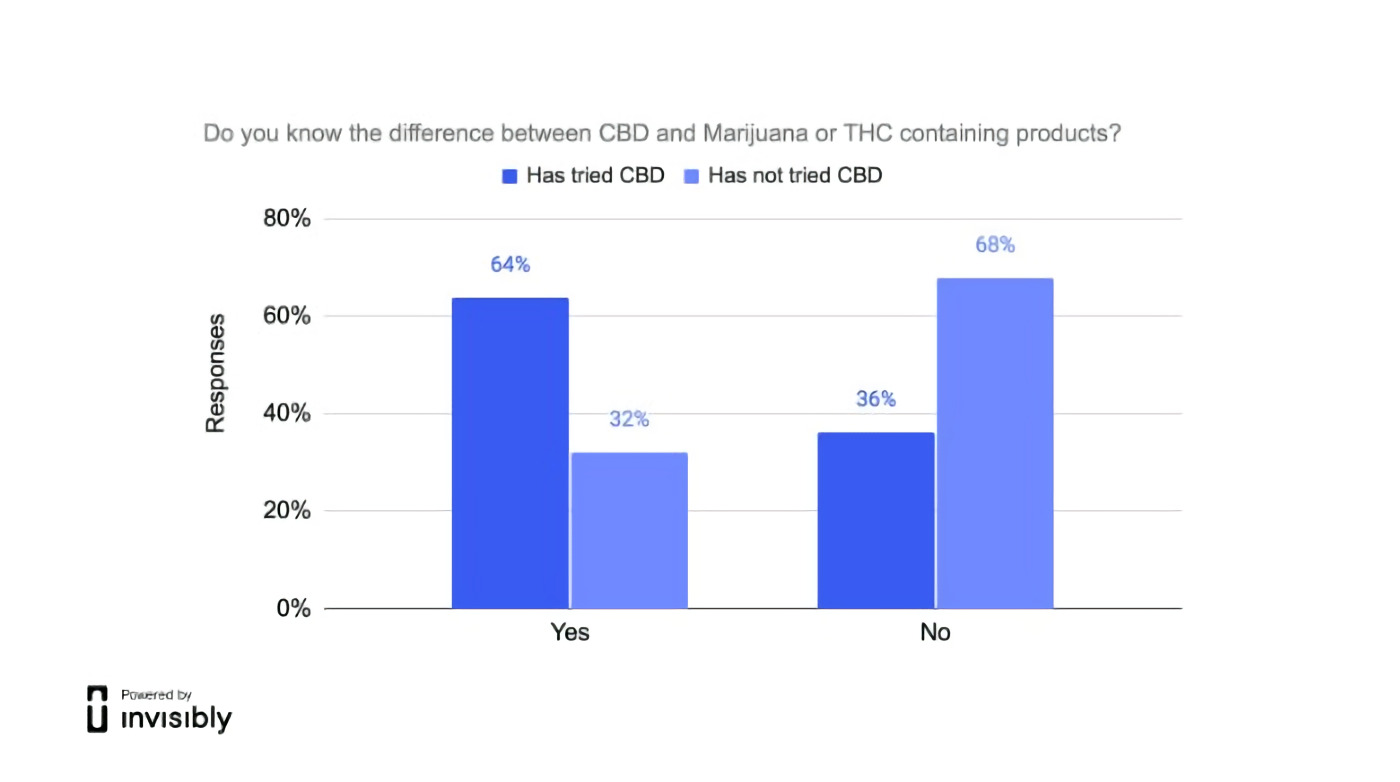 The survey also found that women use CBD-containing products more often than men and non-binary people. The indicator is 50% to 28% and 22%, respectively. Perhaps this is characterized by the fact that the symptoms that CBD helps to relieve are more common in women than in men.