Why Do Some CBD Topical Products Contain Menthol and Aloe Vera?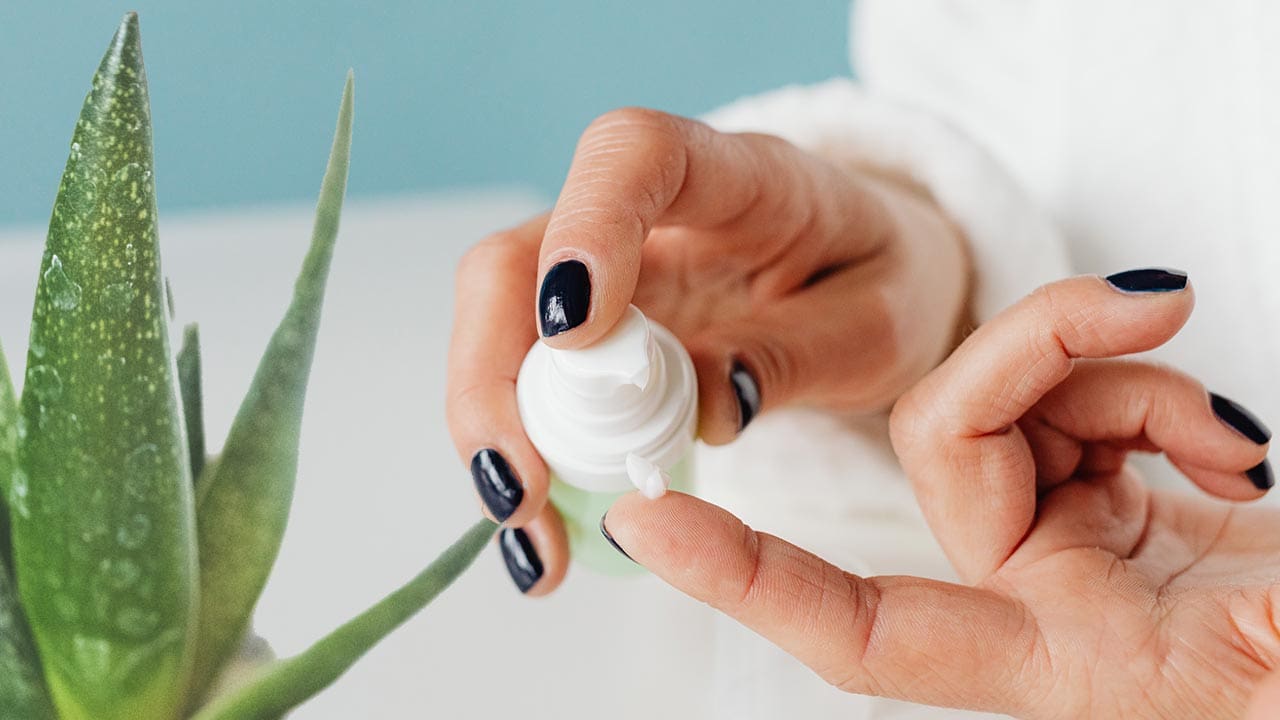 The Grandview Research company's report on the CBD skin care market size and trends projects an annual growth of 31.5 percent during the 2023-2030 period. The significant increase is due to consumers looking for more natural personal and beauty care products. The CBD topical products include creams, lotions and balms. A growing number of people are shopping online, and e-commerce is projected to experience the highest growth in the CBD skincare industry.
There is a good reason for the popularity of CBD skincare products. The CBD-infused products with aloe vera, menthol and other natural ingredients enable people to find significant relief from irritated, dry skin and experience other benefits.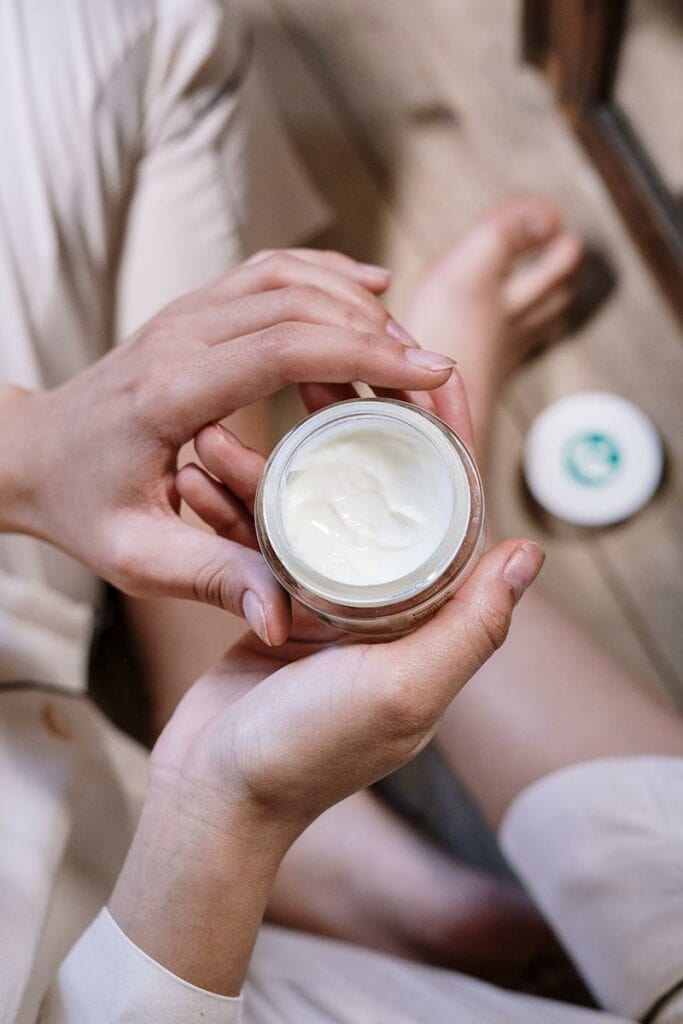 TLDR: CBD skincare products contain various soothing natural ingredients, including aloe vera and menthol. Natural menthol comes from peppermint mint oils, while aloe vera is extracted from the Aloe barbadensis miller plant. These extracts contain many healthy elements that can bring soothing relief to dry skin and reduce feelings of irritation in the skin, muscles and joints. Different CBD skincare product forms are made with CBD full spectrum, broad spectrum, and isolate.
What are Menthol and Aloe Vera?
Menthol and aloe vera are commonly found in topical products because of their ability to soothe skin conditions. What are these two compounds? We take them for granted now, but when you see CBD cream with these ingredients, have you wondered where the menthol and aloe vera came from?
Menthol is an organic compound made in a lab or extracted from mint or peppermint oils. Natural menthol comes from the plant. Peppermint is a mint plant with a high concentration of menthol. Menthol can increase the peppermint flavor and has anesthetic properties. When extracted from plants, it commonly comes from Mentha arvensis (corn mint plant) but is also extracted from peppermint oil and other mint plants.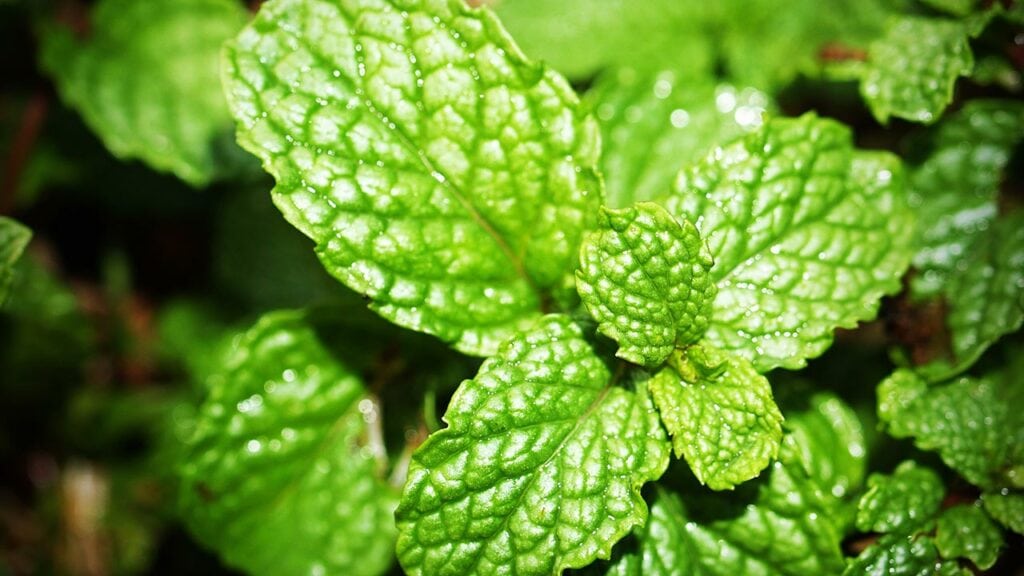 Aloe vera comes from an aloe plant, specifically the Aloe barbadensis miller plant. The succulent plant looks like a cactus with its thick leathery leaves. Aloe vera is extracted from the leaves as aloe vera mucilage, a thick gel containing many biologically active constituents, including vitamins, amino acids, anthraquinones, enzymes and more.
As you shop for CBD topical products, you may find CBD cream for burns with menthol and aloe vera. When both aloe vera and menthol are ingredients, you get synergistic effects.
Benefits of Adding Menthol and Aloe Vera to CBD Products
CBD topicals are formulated with menthol and aloe vera because medical research has found they have healing properties. Menthol and aloe vera have been used for thousands of years for their skin-soothing and healing properties. Since CBD is a natural compound from the hemp plant, CBD products with these ingredients deliver compounded effects. Following are some of the documented properties of menthol and aloe vera.
One of the most well-known benefits of menthol on the skin is that it produces a cooling sensation.
How does menthol help relieving? Menthol activates sensory neurons called TRP channels. It triggers cold response signals wherever menthol is applied. The same cold response signals are associated with a reduction in feelings. The cooling sensation may reduce feelings of skin irritation and muscle soreness.
The menthol in skincare has been found to assist with skin wound healing. Researchers found it increased antioxidant enzyme activity and promoted new skin cell growth.
Natural menthol has exhibited properties that include antifungal, antibacterial, antipruritic and analgesic effects. The terpene may also promote deeper penetration of prescription skin topicals.
Aloe vera has healing properties because it stimulates collagen production, strengthening scar tissue.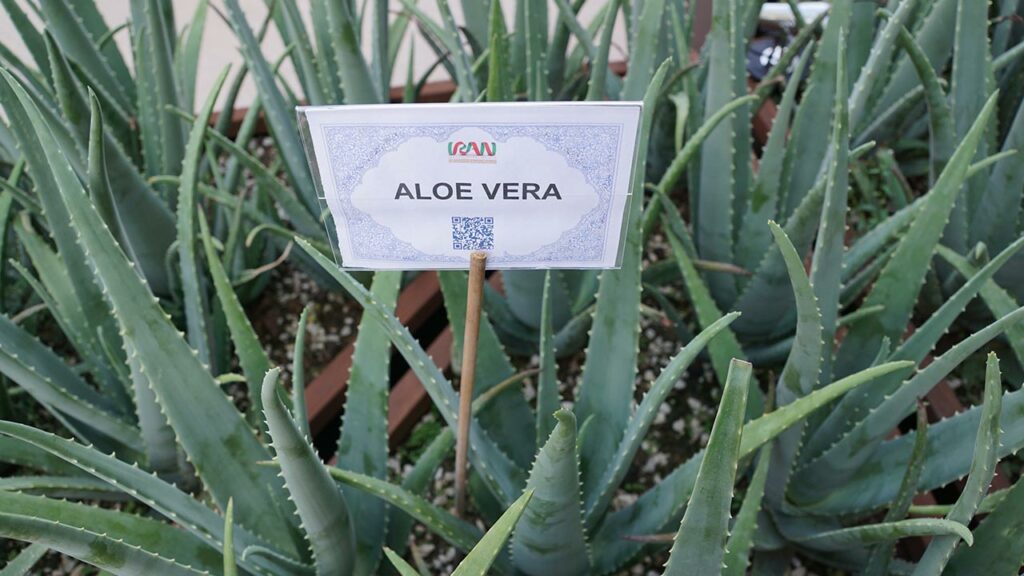 The aloe vera compounds aloin, aloesin and emodin protect the skin through antioxidant activity. CBD aloe vera products can increase skin cell production, reduce DNA damage and benefit people with skin issues.
Aloe vera can penetrate tissue and increase the transportation of cell nutrients, oxygen and enzymes in the bloodstream.
There is increasing evidence that CBD supports healing skin conditions related to skin disorders. Due to preclinical research, CBD topicals may help people find relief from skin disorders. CBD acts on the endocannabinoid system, which is critical in maintaining a healthy skin balance and functioning as an environmental barrier.
Since CBD, menthol and aloe vera promote skin healing, a product containing CBD and either one or both of the compounds can help reduce skin damage from sunburns due to exposure to UV rays while reducing feelings of discomfort.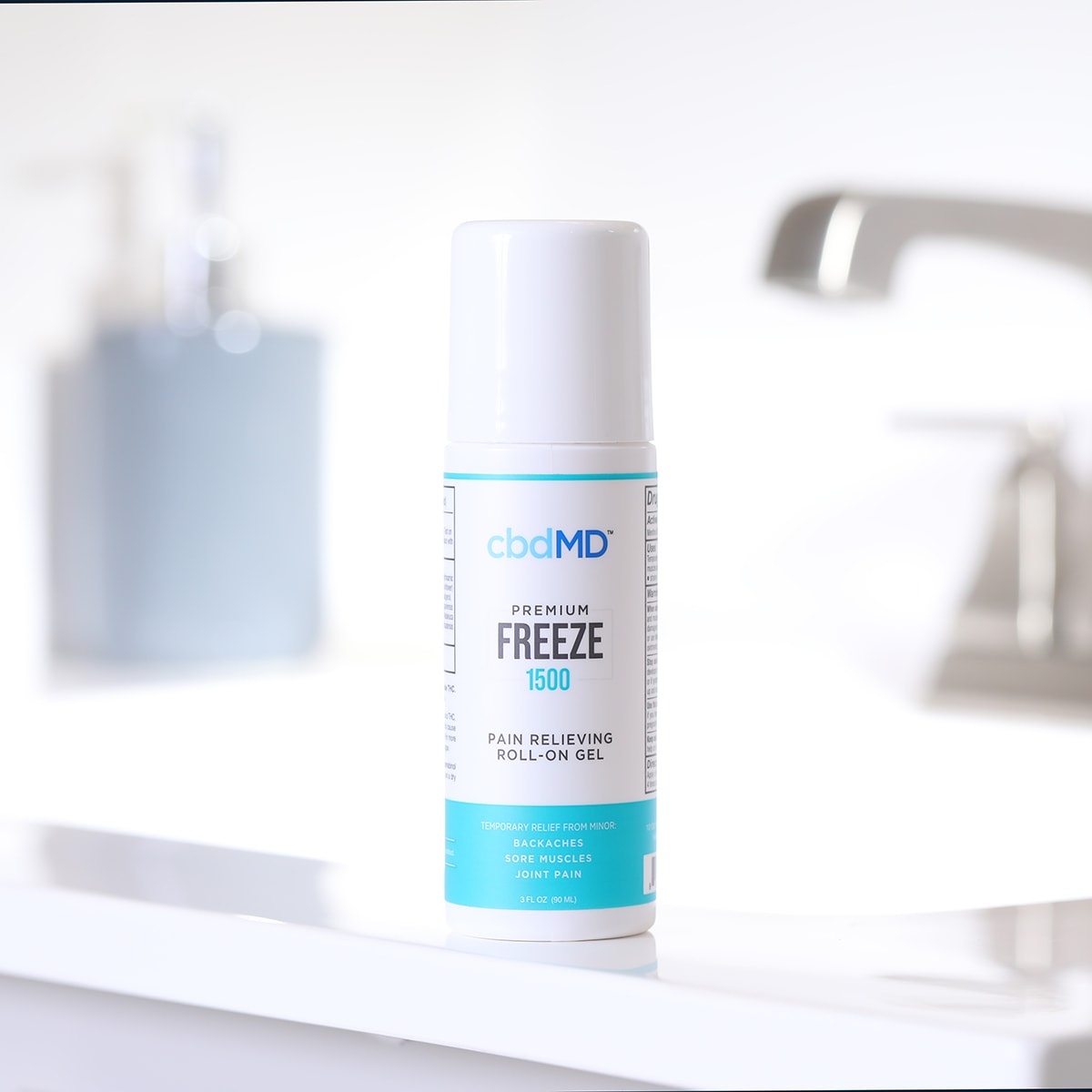 CBD is also believed to be a potential aid in recovery from muscle damage due to physical exertion in sports or exercise. Physical exercise can lead to weakness, tiredness and reduced mental concentration. CBD is believed to be so effective that the World Anti-Doping Agency removed it from its prohibited substances list. Since aloe and menthol have anti-oxidant properties, they can work with CBD to increase the potential benefits.
Types of Soothing CBD Products for the Skin
Many types of CBD product formulations are explicitly designed for skin health and muscle and joint cooling and relief. They include:
1. Creams and lotions
There are a variety of CBD creams made with menthol, aloe vera, vitamin E and other ingredients to cool the skin and relieve muscle relief soreness due to exercise, sports activities, hiking and other more activities. CBD creams are thicker than CBD lotion aloe because they are made with more oil than water, creating a strong skin barrier for trapping moisture and other healing botanicals.
2. Balms
A CBD balm is an ointment with a pleasant fragrance. CBD balms are sold as an ointment or balm stick with ointment. The hemp-infused balms are formulated with menthol, eucalyptus oil, peppermint oil, lavender oil, capsaicin, mango seed butter and more. The CBD balms are easy to apply on dry skin.
3. Muscle gel
Many CBD muscle gels are made as a roll-on for easy application wherever you need skin moisturizing and soothing or targeted muscle support. The CBD gels contain soothing ingredients like menthol, sweet orange peel oil, lemon peel oil and camphor bark oil. The CBD gel can be carried in a handbag, gym bag, backpack and so on, where it is always conveniently available when you need it most.
4. Roll-on
CBD menthol roll-on products that may also contain aloe vera are designed for various purposes that include producing reduced feelings of discomfort, muscle soreness and stiff muscles and joints. The CBD roll-on products contain menthol, aloe vera, tea tree leaf oil, peppermint leaf oil, arnica and other botanicals and oils known to bring relief.
5. Spray
Topical CBD spray enables you to reach places on your body that may be difficult to get with other products. CBD sprays are made with aloe vera juice, menthol, arnica flower extract, citrus fruit extract, peppermint oil and other soothing ingredients.
CBD topicals are made with each spectrum, which includes full spectrum, broad spectrum and isolate CBD. CBD broad spectrum and CBD isolate are THC-free.
Finding Relief with CBD Topicals
Though menthol and aloe vera are most known for their soothing, moisturizing properties, CBD topicals are formulated with various botanicals that enhance CBD products with menthol and aloe vera. You can enjoy the benefits that only natural ingredients can deliver. When shopping for CBD topicals, consider all the options to ensure you choose the one that best fits your needs.
Sources
https://www.grandviewresearch.com/industry-analysis/cbd-skin-care-market
https://pubchem.ncbi.nlm.nih.gov/compound/Menthol
https://www.ncbi.nlm.nih.gov/pmc/articles/PMC2763764/
https://pubmed.ncbi.nlm.nih.gov/23061635/
https://www.ncbi.nlm.nih.gov/pmc/articles/PMC8620938/
https://pubmed.ncbi.nlm.nih.gov/24054028/
https://pubmed.ncbi.nlm.nih.gov/9395659/
https://www.ncbi.nlm.nih.gov/pmc/articles/PMC7144722/
https://pubmed.ncbi.nlm.nih.gov/28216559/
https://www.ncbi.nlm.nih.gov/pmc/articles/PMC7736837/
https://www.ncbi.nlm.nih.gov/pmc/articles/PMC8369499/