CBDfx, CBD Cream For Muscle + Joint: Cooling Formula, Broad Spectrum THC-Free, 1.7oz, 1000mg CBD
Same Day Free US Shipping Over $60

Earn 5% Back with Every Purchase

Low Price Guarantee

30 Day Money-Back Guarantee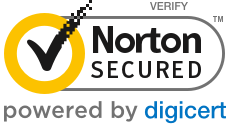 Same Day Free US Shipping Over $60

Earn 5% Back with Every Purchase

Low Price Guarantee

30 Day Money-Back Guarantee
WARNING: Reproductive Harm -
Product Data
| | |
| --- | --- |
| SKU | CFXCR01 |
| Size | 1.7 oz |
| CBD Per Container | 1000 mg |
| CBD Per 1 oz | 588.24 mg |
| Price Per 1 mg CBD | $.04 |
| GTIN | 812577037354 |
Powerful, rapidly absorbing "Cooling Formula," this CBD cream contains potent anti-inflammatory botanical extracts like white willow bark, menthol, and caffeine that are proven effective in the treatment of muscle aches and joint pain.
Usp Water, Menthol, Hydroxylated Lecithin, Carbomer, Caffeine Anhydrous, Sodium Bicarbonate, White Willow Bark Extract 98%, Broad Spectrum Hemp Extract, Tocopheryl Acetate, Sodium Benzoate
Description
CBD Cream: Muscle & Joint – Cooling Formula
We've carefully crafted a potent hemp cream that travels deep down to muscle or joint soreness. This cream is rich in cannabinoids and was formulated with a blend of powerful botanical ingredients that allow your muscles and joints to support you on whatever journey you're ready to take. Whether you're stepping up your fitness routine or you suffer from everyday aches, this CBD rich hemp cream enhanced with white willow bark, menthol, and caffeine is sure to get the job done!
Can You Use Muscle & Joint CBD Cream for Relief?
This CBD lotion is a perfect way to calm overworked muscles and sore joints, thanks to the cooling sensation of menthol combined with a host of other premium plant-based ingredients.
White willow bark has been used for centuries as a natural method of soothing aches while caffeine has been shown to do the same. The active ingredient in white willow bark is salicin and is converted to salicylic acid within the body before it acts to lower levels of certain compounds found that contribute to aches.
So, the next time you finish an intense workout and feel the tightness setting in, pick up some CBDfx cream and allow all of the ingredients to penetrate your muscles, while a finishing touch of menthol seeps into those areas to provide a cooling sensation of relief.
This cream comes in your choice of three potencies, 500mg, 1000mg or 3000mg; and of course, it was created under our rigorous standards resulting in a product that's all-natural, GMO-free, vegan, and cruelty-free. This botanical infused blend of CBD is a great way to tackle any minor muscle and joint discomfort. It's safe, effective, and sure to be a new favorite you can't go without!
Why CBDfx CBD Cream?
We take great pride in the amount of attention that goes into making our products. That's why our hemp is 100% organically grown, which enables us to create the highest quality products on the market. Rest assured that when you're using a CBDfx product it will be free of any harmful heavy metals and pesticides, which you're able to see for yourself because every product has a certificate of analysis guaranteeing its purity.
How much CBD hemp cream should I use for it to be effective?
Depending on the size of the target area, you can start with anywhere from a dime size to a quarter size amount.
What factors should be considered when choosing a concentration?
You should consider your experience and tolerance to CBD products, as well as the level of your discomfort. Some people tend to start off with the lower concentration and work their way up, but if you know you tend to experience higher levels of discomfort, you should consider the higher concentration.
When is the best time to use this CBD lotion?
You can use the cream whenever you feel muscle and joint discomfort. This cream is great to ease muscle and joint soreness after any strenuous physical activity, but also great for those of us who just deal with tightness in certain areas on a daily basis.
How long do the effects of the hemp cream last?
You can expect this cream to provide relief for a few hours. However, the cream can be reapplied as often as needed.
What effect does caffeine have on sore muscles?
CBD, white willow bark, caffeine, and menthol are a force to be reckoned with when your muscles and joints are troubling you. The compounds of CBD work in harmony with the powerful anti-inflammatory effects of white willow bark and caffeine. The menthol is the finishing touch, covering the area with a lasting cooling relief. This cream won't miss a trip to the gym once you feel the magic!
Does this CBD cream have any psychoactive effects? Will it get me high?
No, hemp derived CBD has less than 0.3% THC, so you don't have to worry about any unwanted intoxicating effects.
What are the benefits of combining CBD with botanical ingredients?
Botanical ingredients, such as the white willow bark impart their own benefits that many have relied on for centuries. Let's not forget, that before pharmaceuticals came around we all depended on natural ingredients from nature. Here at CBDfx, we always strive to incorporate all natural ingredients that bolster the effects of CBD.
What can this CBD cream be used for?
This cream is great for anyone who suffers from any sort of muscle and joint discomfort. Whether you're hitting up the gym, or putting in work around the house, this cream is great to ease any soreness that tries to sneak up on you.
Additional information
| | |
| --- | --- |
| Weight | 3.3 oz |
| Dimensions | 1.4 × 1.4 × 6 in |
| Brand | |
| Spectrum | |
| THC | 0% THC |
| Benefit | |
| Contains | |
Customer Reviews
8 reviews
4.38 out of 5 stars
×
Please Sign in to rate this comment