CBD Oil Uses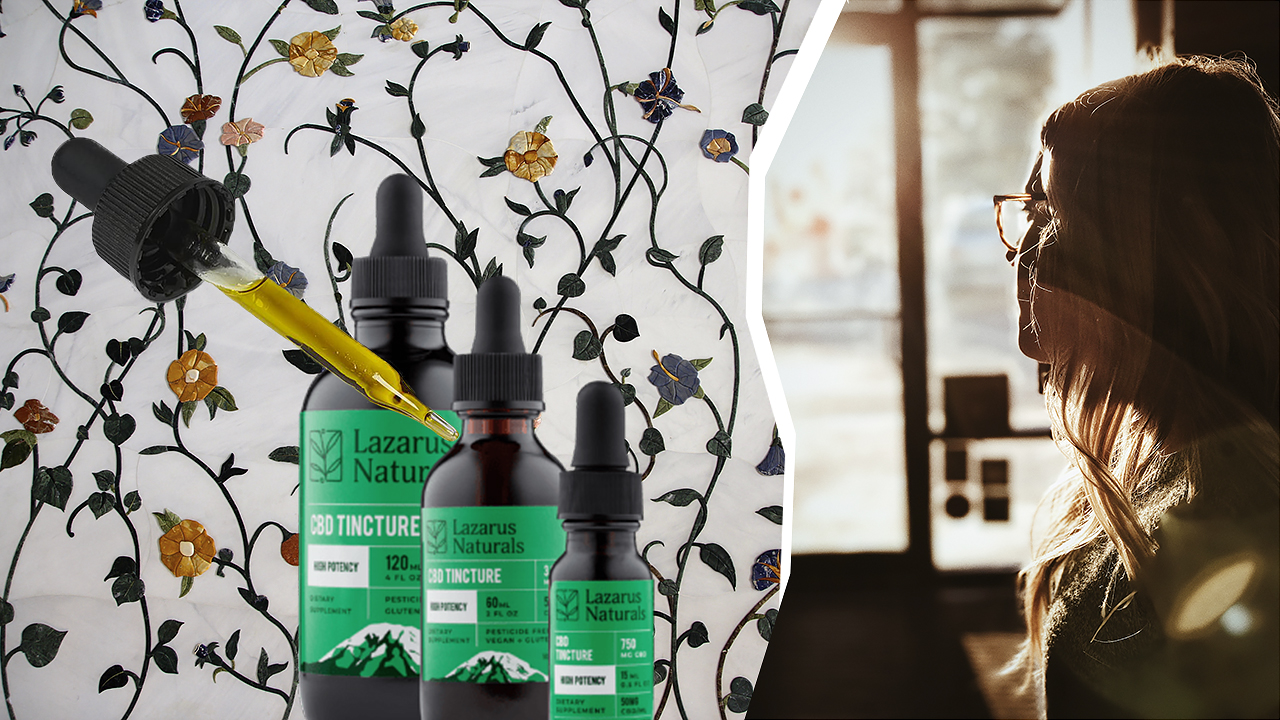 CBD is short for cannabidiol, which is a non-psychoactive compound. CBD is found within the cannabis plant. It is mainly responsible for many of the health benefits that are related to cannabis and hemp.
For medicinal purposes, people use other cannabinoids found within these plants. The problem is, THC can cause psychotropic effects on the person taking the product. It's something that many people try to stay away from THC.
CBD is much safer, it is easy to consume, and the benefits often seem endless. Let's take a closer look at CBD oil uses and how this compound works within the body.
What is CBD Oil Used For?
Doctors and scientists are starting to believe that the endocannabinoid system in the body can quickly become imbalanced. This system is responsible for keeping many of our bodily systems in balance. A deficiency in cannabinoids can lead to some health issues.
Supplementing CBD can be extremely beneficial and help clear up many issues. Thankfully, CBD is currently the most abundant cannabinoid that is found within hemp. The federal government has made CBD legal in the United States thanks to the 2014 Farm Bill. Non-addictive and non-psychoactive, CBD is a pure supplement that you can work into your daily health regimen.
How to Use CBD Oil?
If you are using CBD oil as your method of supplementation, a tincture is typically the type of product you will be using. A tincture is a liquid extract that comes from a plant or herb. It is intended to be used by mouth. They are very easy to use thanks to a dropper that usually comes with the product you have purchased. A little bit of research can help you with picking a dose that you want to start.

Often a manufacturer will give you a recommendation for dosages based on the potency of their products. You may need to experiment a bit before you find the perfect dose. You will want to wait a few weeks in between changing your dose to ensure you've had enough time to adjust.
Make sure that you shake your CBD product well before using it, as separation is very common with CBD oil. If you don't mix the product well, you could consume mainly the carrier oil. It's safe, but you won't be reaping the benefits of CBD.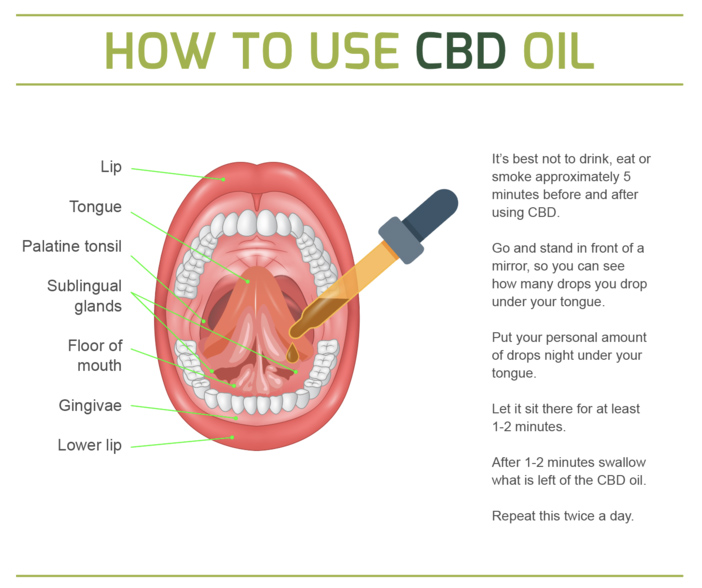 Squeeze the dropper to fill up the pipette with the CBD oil. The product should be dispensed under your tongue where it should stay for about 60 to 90 seconds. At this point, you can swallow the CBD oil. Some people don't like the earthy taste of CBD. You can take a drink afterward. You may also be able to find a flavored tincture. Some people choose to repeat this process one to three times per day.
How Often Can I Use CBD Oil?
There are a lot of factors that determine how often you should be using CBD. CBD oil can be used a few times a day if necessary. Some people find that one dose per day dose of the job. It will take a little bit of practice to see what is going to work for you.
The best process you can follow is starting slowly and slowly with your dosing. Work your way up from there. There is no ideal time of day to take CBD. Find what works for your schedule, and see how you feel after taking a dose. If you experience some fatigue, you might want to schedule your dose around bedtime each day. Depending on the product that you are using, it could take minutes for a product to kick in. On the flip side, it could take hours.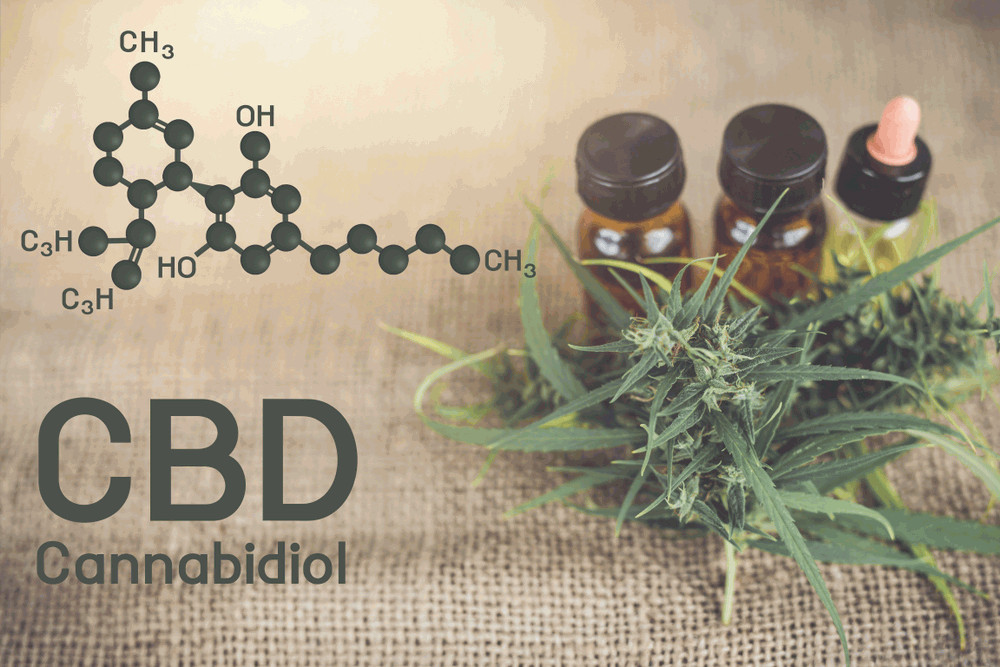 The amount of time that CBD stays in your system is affected by:
Body fat percentage
Frequency of use
The amount of CBD consumed
Total body size
Metabolism rate
What's the Best Way to Take CBD?
There are four main ways that you can use CBD.
2. The oil can be dropped under the tongue and then absorbed by the body.
3. You can also smoke CBD in a vaporizer.
4. CBD can also be taken in a capsule form or used topically.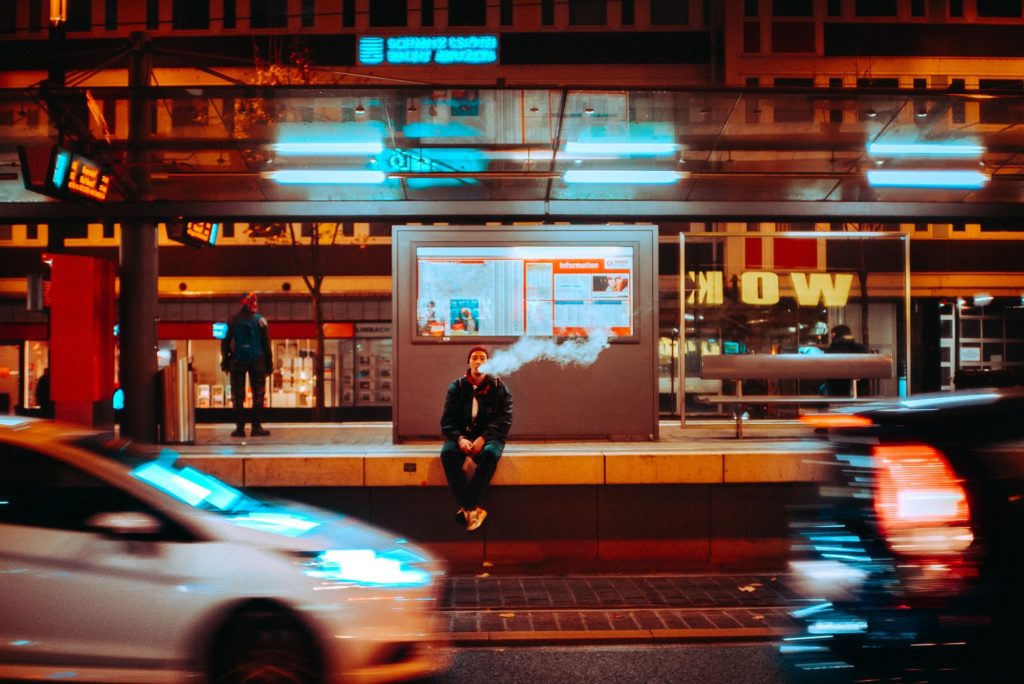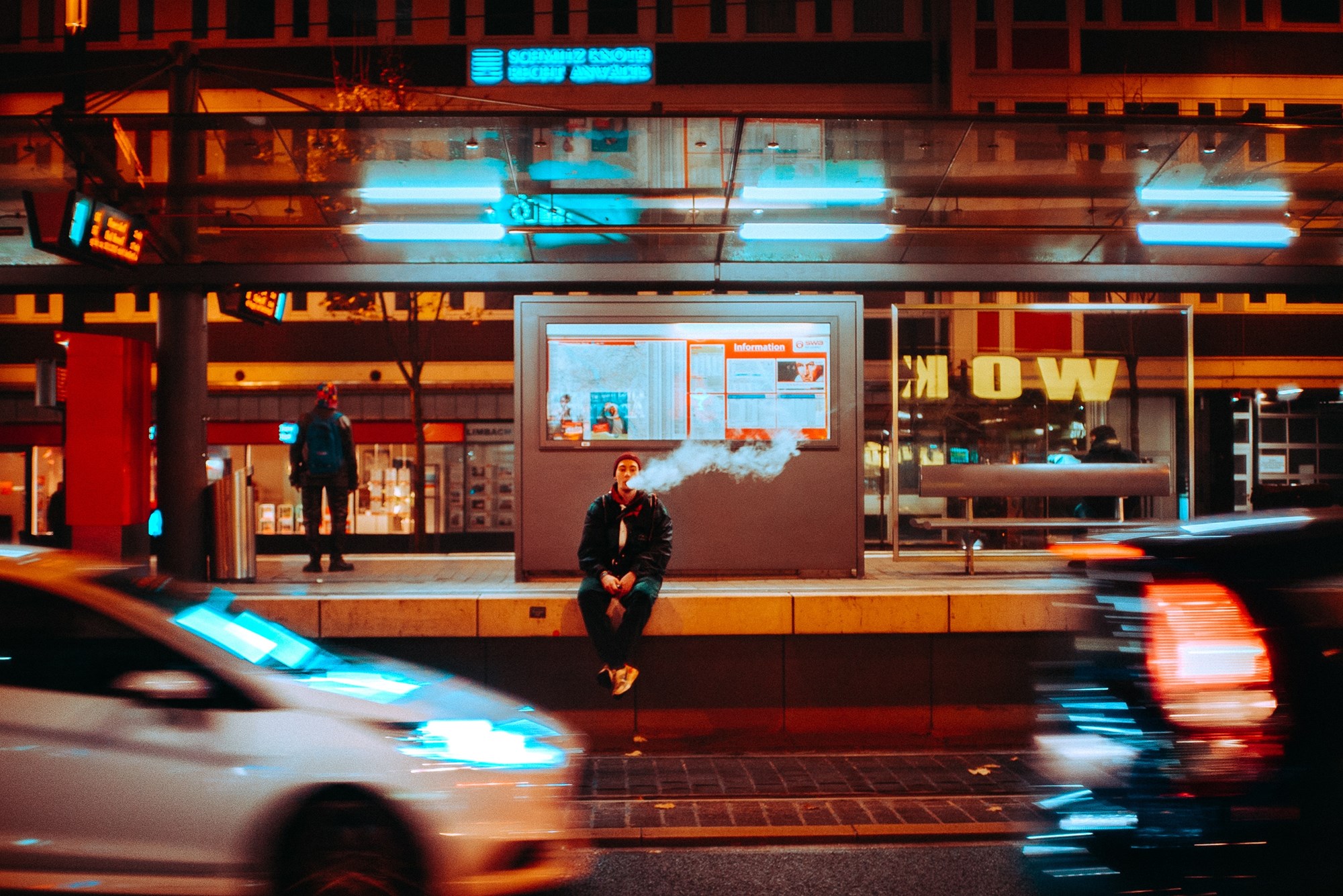 The topical products can work as beauty products to make the skin healthier. The best way for you to use CBD depends on your body and what you want to accomplish.
Frequently Asked CBD Questions
Will CBD Make Me High?
The only CBD products that will cause any psychotropic effects are the ones that contain substantial amounts of THC. Legalized CBD products are made with little to no THC. You should find out how much THC a particular product has before making a purchase. Most CBD brands have this information listed right on their website.
Are There Side Effects I Should Expect When Using a CBD Product?
No severe side effects have ever been reported with the use of CBD. Compared to prescription medications, you'll feel great after taking a popular CBD product. The majority of the side effects that come from taking CBD are positive and beneficial.
How Fast Will CBD Work?
Depending on how much CBD you take, you could experience the benefits of a product within 15 minutes of application or consumption. For more chronic conditions, you may need to take CBD for a couple of weeks before you see its full potential.
Are There Different Qualities of CBD Oil?
The answer to this question is: Absolutely. Some manufacturers grow organic hemp to produce their product. These products are made without the use of harmful chemical fertilizers or pesticides. It's a much safer product to consume than something which is chock full of additives or dangerous chemicals. It's especially true if you will be taking your CBD daily.
What is the Result?
CBD oil is a safe and natural product from the flowers and leaves of the hemp and cannabis plants. With few side effects, this is a great way to re-balance your body and improve any current issues. It is essential to research a product before you start using it thoroughly. Most reputable and trustworthy CBD brands will disclose much information about their products on their website. You will want to research where their CBD comes from, how it is cultivated, what other ingredients are in it, how much THC is included, and the recommended dosage.
Also, speak with your doctor about potentially taking CBD regularly. It is essential to ensure you won't be causing any issues for your body that could come from a prescription drug interaction.