CBD Gummies: Facts vs. Myths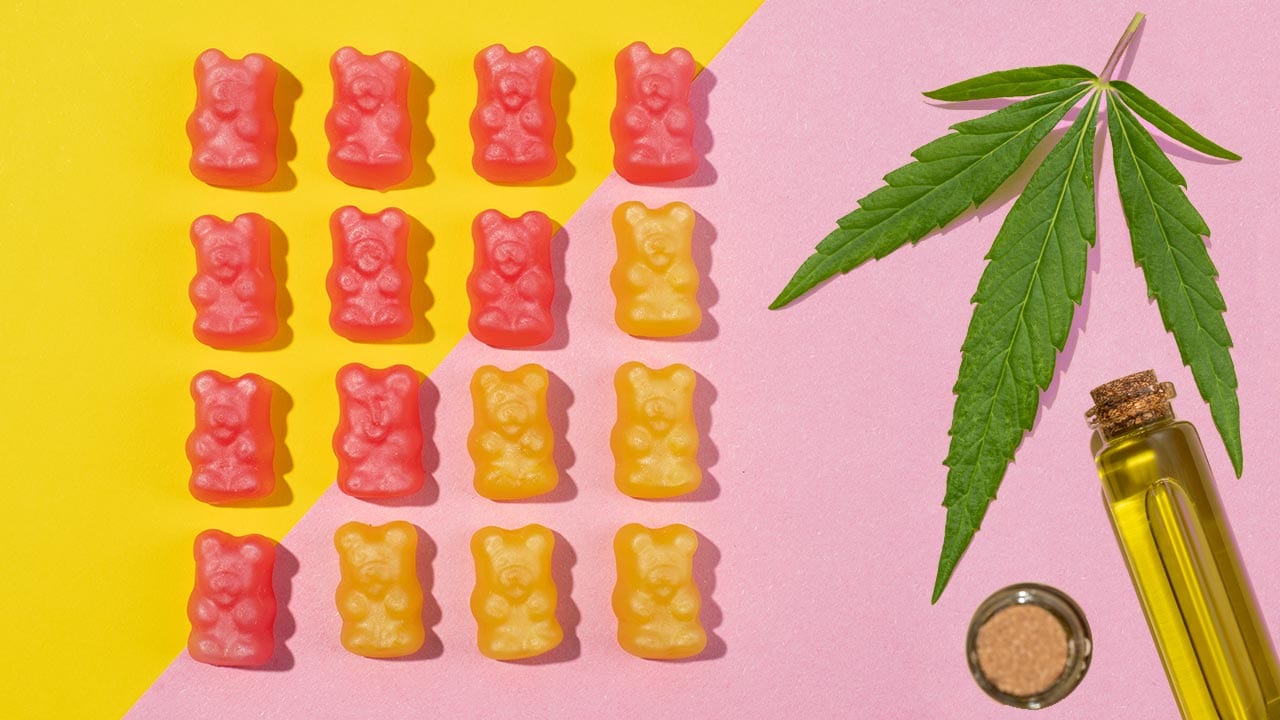 CBD oil and gummies are two of the most popular CBD products sold today. There are now hundreds of brands and relentless marketing campaigns pushing CBD as a wonder compound. As an intelligent consumer, you must sort through the CBD facts and myths to make informed buying decisions. In the following sections, we review some of the most common CBD facts and myths you will likely come across when researching CBD gummies and other products.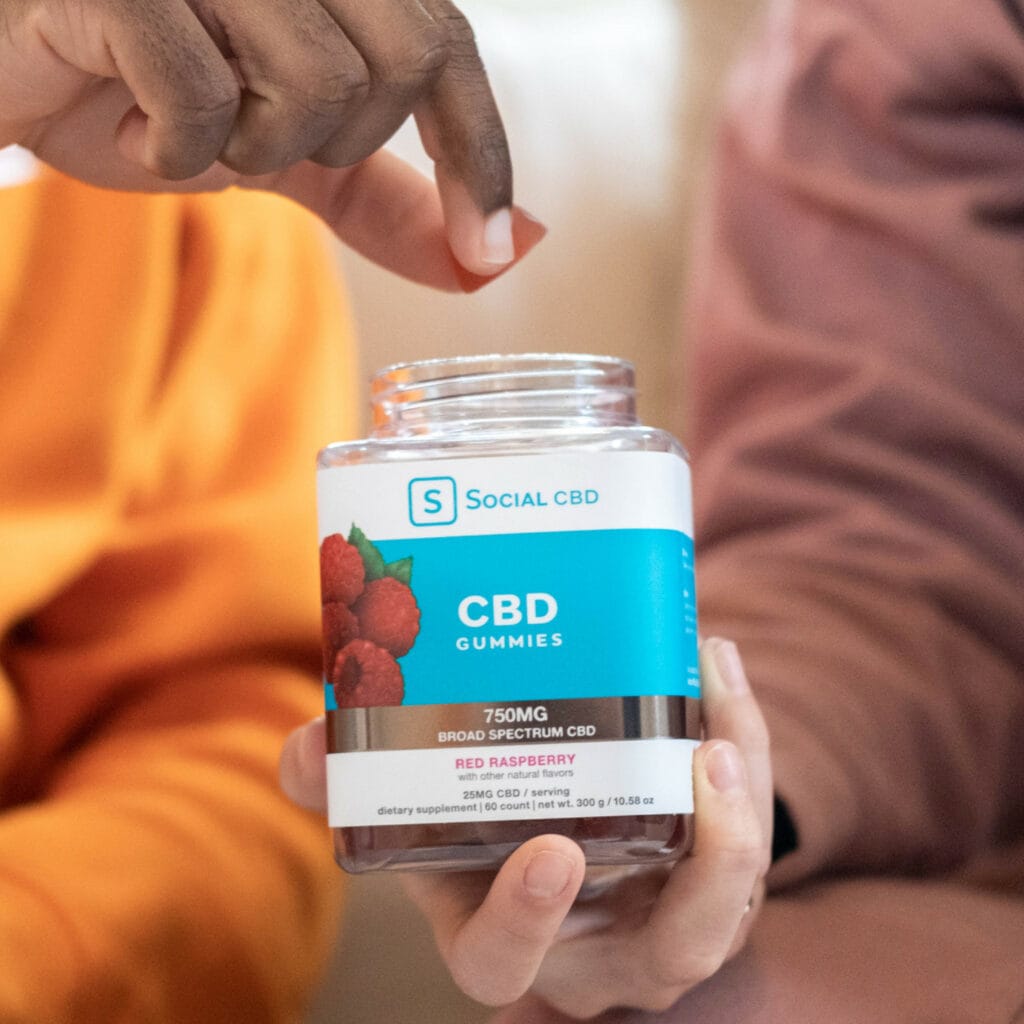 TLDR: Knowing the difference between CBD facts and myths is vital to your decision to take CBD products like CBD gummies. A few common myths include CBD gummies are the same, unsafe and will get you high like THC. Some common facts include CBD will not get you high, is legal and can interact with some medications.
Knowing the difference between CBD facts and myths is vital to your decision to take CBD gummies. A few common myths include CBD gummies are the same, unsafe and will get you high like THC. Some common facts include CBD will not get you high, is legal and can interact with some medications.
CBD Gummies Myths
Many people still do not understand CBD and confuse it with THC. As a result, myths have emerged. Some of those myths about CBD oil are debunked in the following sections.
1. Myth: CBD Gummies Are the Same
CBD gummies are different in several ways. The first point to note of importance is that not all CBD brands are equal regarding quality. Brands selling high-quality CBD gummies have:
Multiple quality testing points from farm to final packaging to ensure quality is maintained
An independent laboratory that tests product batches to assess CBD potency and tests for things like pesticides and toxic metals
The lab's Certificate of Analysis (COA) is available for viewing
CBD potency that matches the potency stated on the label
It is critical to purchase CBD gummies from manufacturers that publish a COA. One study tested 121 CBD edibles and found that approximately 60 percent contained low levels of harmful heavy metals.
Additional ways that CBD gummies are not the same include the following.
CBD gummies can address different needs like CBD gummies for an energy boost, for sleep and wellness.
You can purchase CBD gummies with different CBD potencies per serving, i.e., 20 mg, 30 mg, 50 mg, etc.
CBD gummies are made with full spectrum, broad spectrum or isolate CBD.
Brands have proprietary blends of CBD and other ingredients in their gummies, like melatonin, CBN or CBG, vitamin C and D3, minerals like zinc and botanical extracts like elderberry.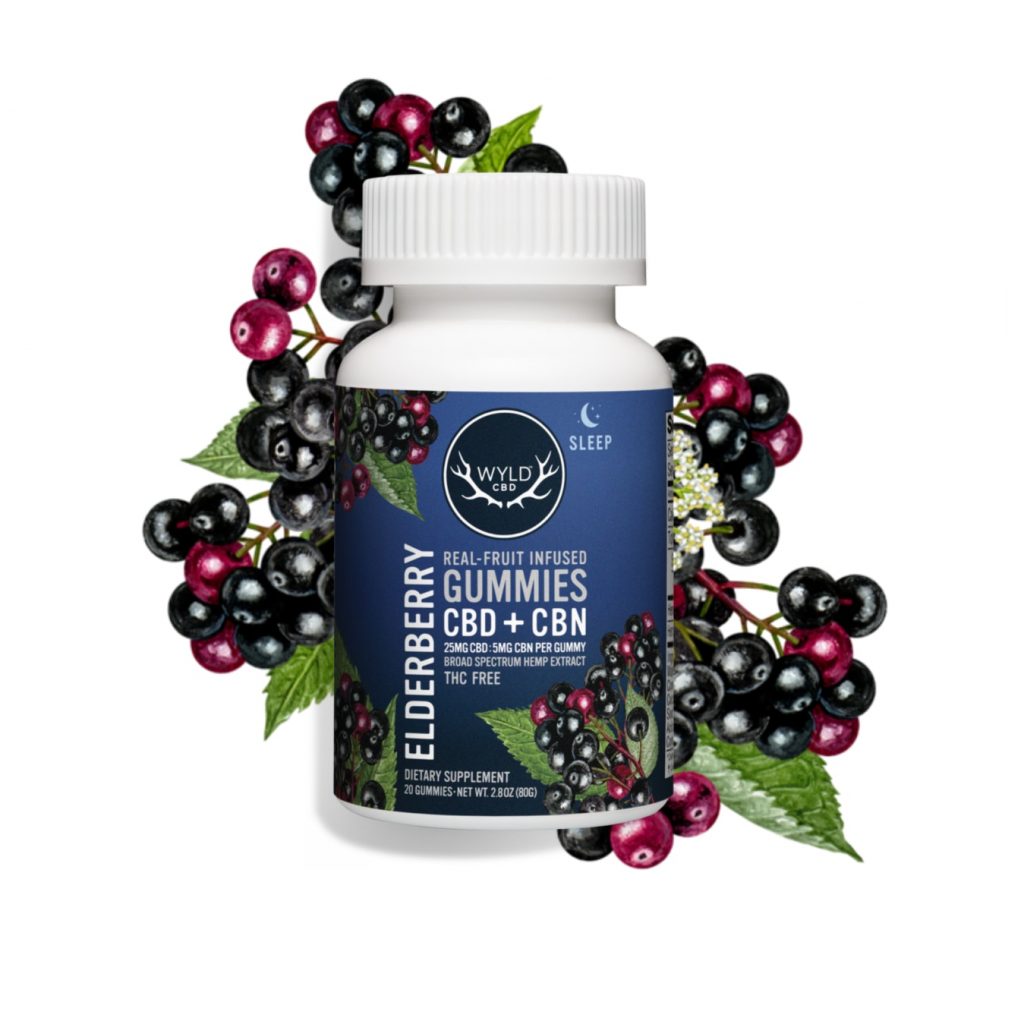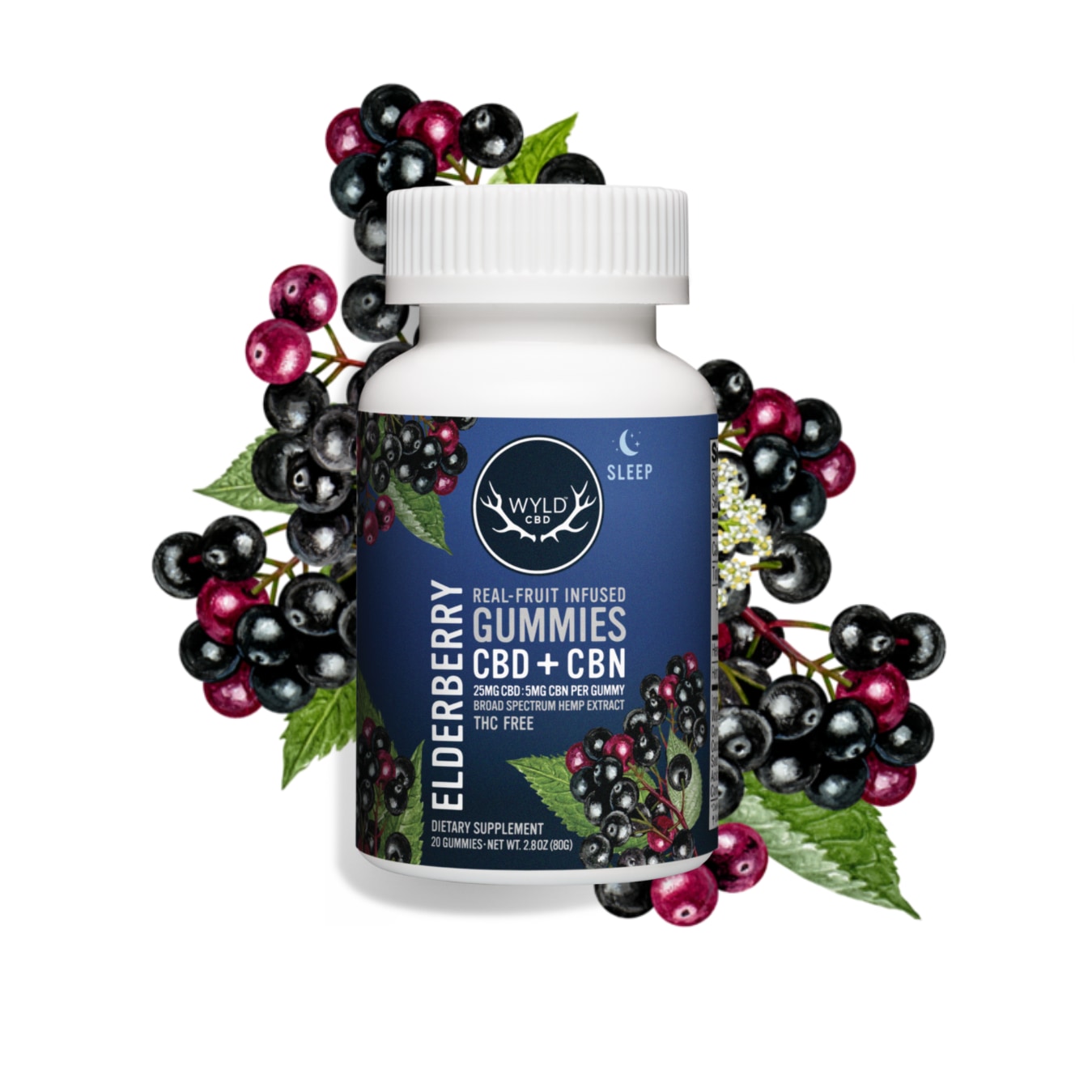 2. Myth: CBD Gummies Will Get You High
CBD gummies will not get you high. CBD is non-intoxicating. It interacts differently with the cannabinoid receptors in the endocannabinoid system compared to THC, which does have psychoactive effects. CBD can produce feelings of relaxation and calm, but it will not get you high like THC in marijuana.
3. Myth: CBD Gummies Are not Safe
The truth about CBD is that CBD is generally considered safe for most people. CFAH collected research statistics and reports that 64 million Americans tried CBD in the past two years, and one out of every seven adults takes CBD daily. CBD does not produce a high and typically has no side effects. Even if there are side effects, they are normally very mild.
The main caution to follow is to consult your doctor before eating CBD gummies to ensure you are not taking any medications that may interact with the CBD. You also need to check the ingredients in the CBD gummies to ensure nothing may cause an allergic reaction.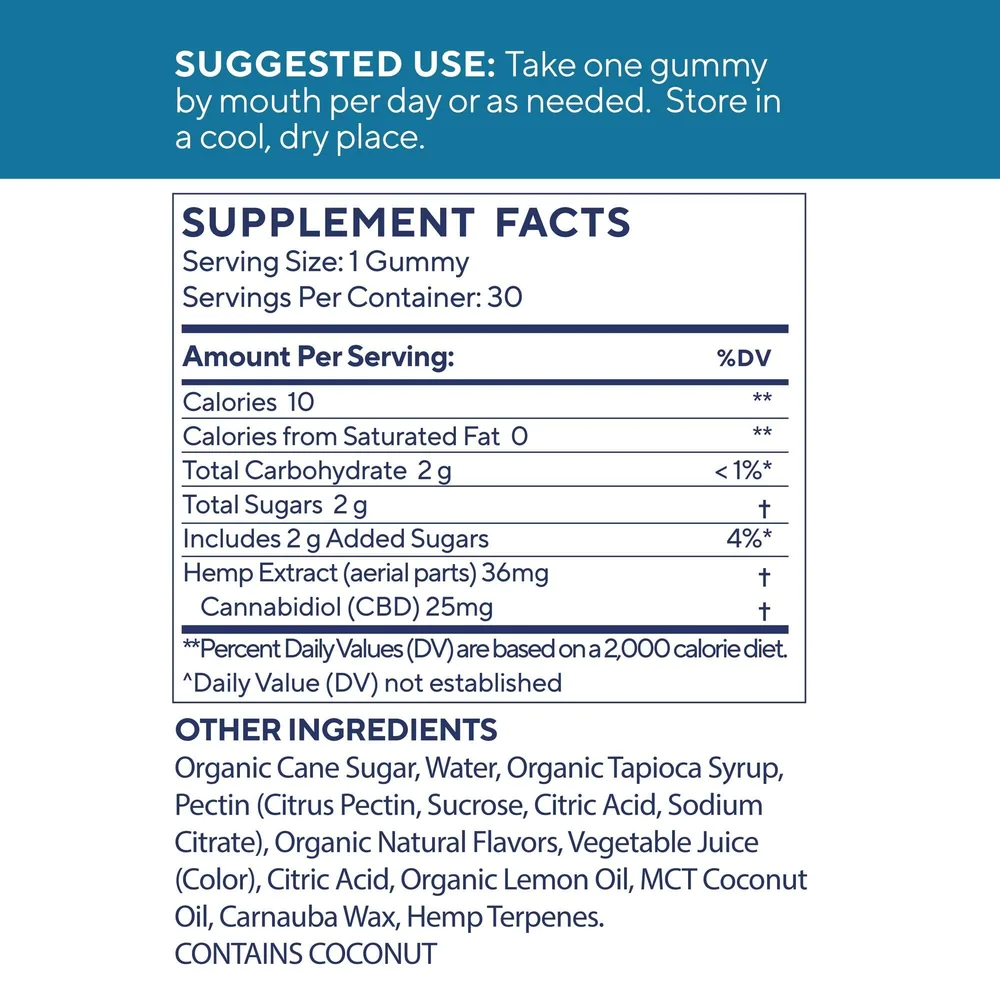 4. Myth: There is no Scientific Proof that CBD Addresses Health Conditions
Hundreds of clinical trials have been conducted to research the potential effects of CBD on health and wellness, and hundreds are in planning stages or in progress. For example, Syracuse University researchers conducted the first experimental pain trial. They found that CBD does have a pharmacological effect that improves feelings of pain.
In a different study, CBD was shown to reduce stress in 80 percent of study participants and improve sleep in 65 percent of participants. Studies for various of health problems and wellness issues have shown CBD is effective to varying degrees in people.
Looking at some of the current CBD clinical trials in progress to pursue new avenues of research or contribute to existing research topics, CBD is being studied for its effect on many conditions including sleep disorders and others.
The definitive proof to date that CBD has therapeutic value is that it is FDA-approved for prescription medications used to manage and treat seizure disorders. Of course, CBD gummies are not a prescription medicine, but the fact the FDA has approved a CBD-based drug shows CBD can benefit human health and wellness.
5. Myth: CBD is Habit-forming
Some people believe CBD is another "drug" that can lead to addiction. This is false. In fact, CBD is being researched and used in clinical studies to determine how well it can be used to treat opioid addiction.
One study found that CBD significantly reduced stress. It also had positive physiological effects on typical biological factors.
CBD Gummies Facts
What are the facts about CBD oil used to manufacture CBD gummies? It is essential to know the facts to make informed buying decisions. Following are some important points to keep in mind.
1. CBD Gummies Can Have Some Side Effects
CBD gummies may cause side effects, though they usually are pretty mild. The Mayo Clinic lists potential side effects as reduced appetite, dry mouth, diarrhea, fatigue and drowsiness. First-time CBD users should start with low-potency CBD gummies to determine potential side effects.
2. CBD Gummies Do Not Work the Same for Everyone
CBD gummies do not work the same for everyone because many factors influence bioavailability. They include:
Weight
Whether the CBD gummy is consumed on an empty or full stomach
Whether you consume CBD gummies with healthy food fats because CBD is fat soluble
Metabolic rate
First pass effect in the digestive system in which the gastrointestinal tract absorbs some of the CBD and sends it to the liver for metabolization. A smaller quantity of the CBD reaches the circulatory system than is consumed
Amount of CBD in the gummy
Medications
3. CBD Gummies Made From Hemp are Legal
The 2018 Farm Act made industrial hemp legal at the federal level as long as the plant does not have a CBD concentration of more than 0.3 percent THC. Legal CBD gummies and other products do not contain more than 0.3 percent THC. The sale of CBD products is governed by state laws today, and the states allowing CBD sales require adherence to the 0.3 percent THC law.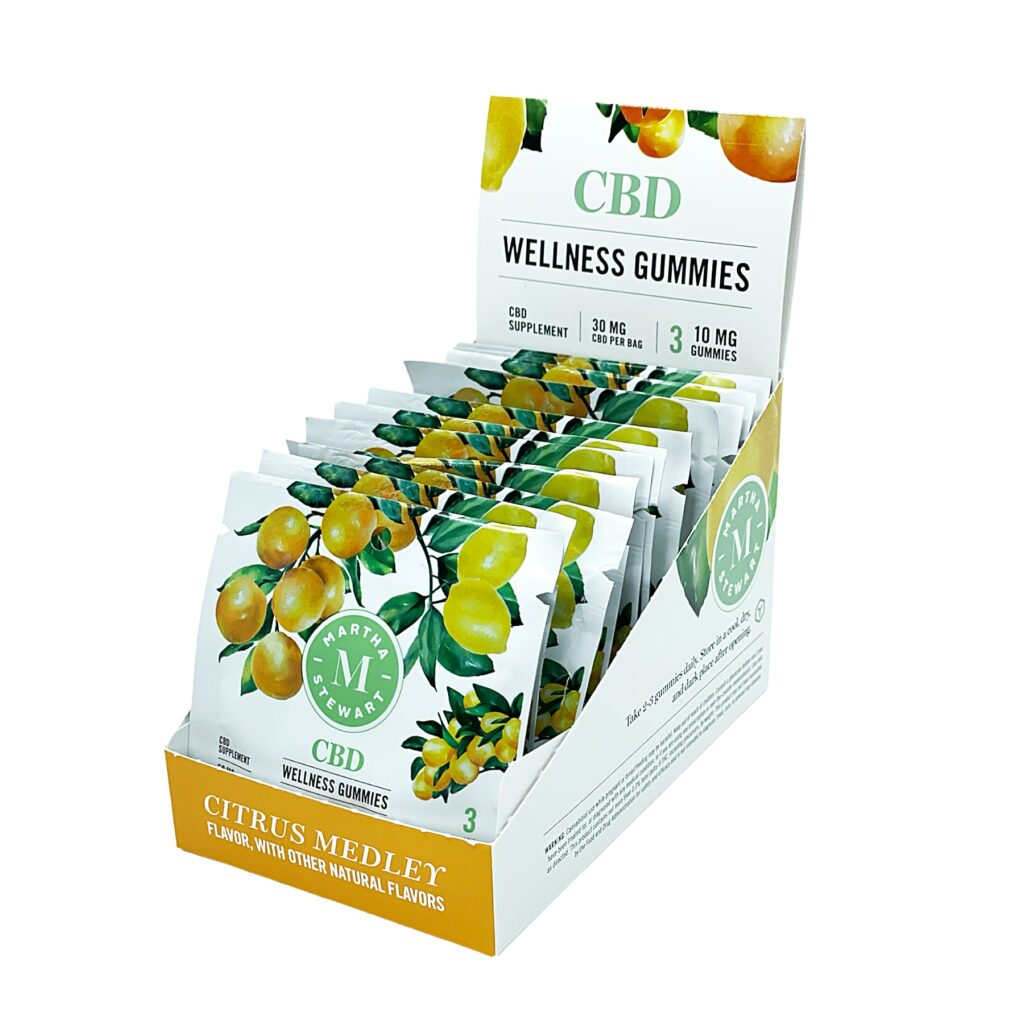 4. CBD Gummies May Interact With Some Medications
CBD containing in CBD gummies may interact with some medications. They include anticonvulsants, sedatives that include barbiturates and codeine.
CBD may also intensify the effects of alcohol, and some CBD gummies contain herbal supplements like kava and melatonin. CBD gummies for sleep intentionally blend CBD and melatonin because of the intensified effects.
Penn State researchers at the College of Medicine identified 57 medications that CBD could potentially interfere with and cause the medication to either be too much or insufficient in the body. They include drugs like a blood thinner, heart rhythm, thyroid and seizure medications.
Be an Informed CBD Buyer
When you read something about CBD, ask yourself some questions. Is the information source reliable? Is the statement a proven CBD oil fact or fiction? Are statements about CBD oil and products like CBD gummies documented with links to government and private research studies? Anyone can make a positive or negative claim about CBD. You only want to rely on the truth about CBD, and you only want to buy from CBD producers who have earned a reputation for selling high-quality products with accurate labeling.
Sources
https://www.sciencedirect.com/science/article/abs/pii/S0048969722052093
https://www.sciencedaily.com/releases/2021/04/210423130221.htm
https://pubmed.ncbi.nlm.nih.gov/30624194/
https://policylab.us/clinical-trials/cbd/
https://heal.nih.gov/news/stories/can-cbd-treat-opioid-use-disorder
https://pubmed.ncbi.nlm.nih.gov/31109198/
https://www.ncbi.nlm.nih.gov/books/NBK551679/
https://www.ncbi.nlm.nih.gov/pmc/articles/PMC8298645
https://www.health.harvard.edu/blog/cbd-and-other-medications-proceed-with-caution-2021011121743
https://www.karger.com/Article/Pdf/507998