9 Tips for First-Time CBD Oil Buyers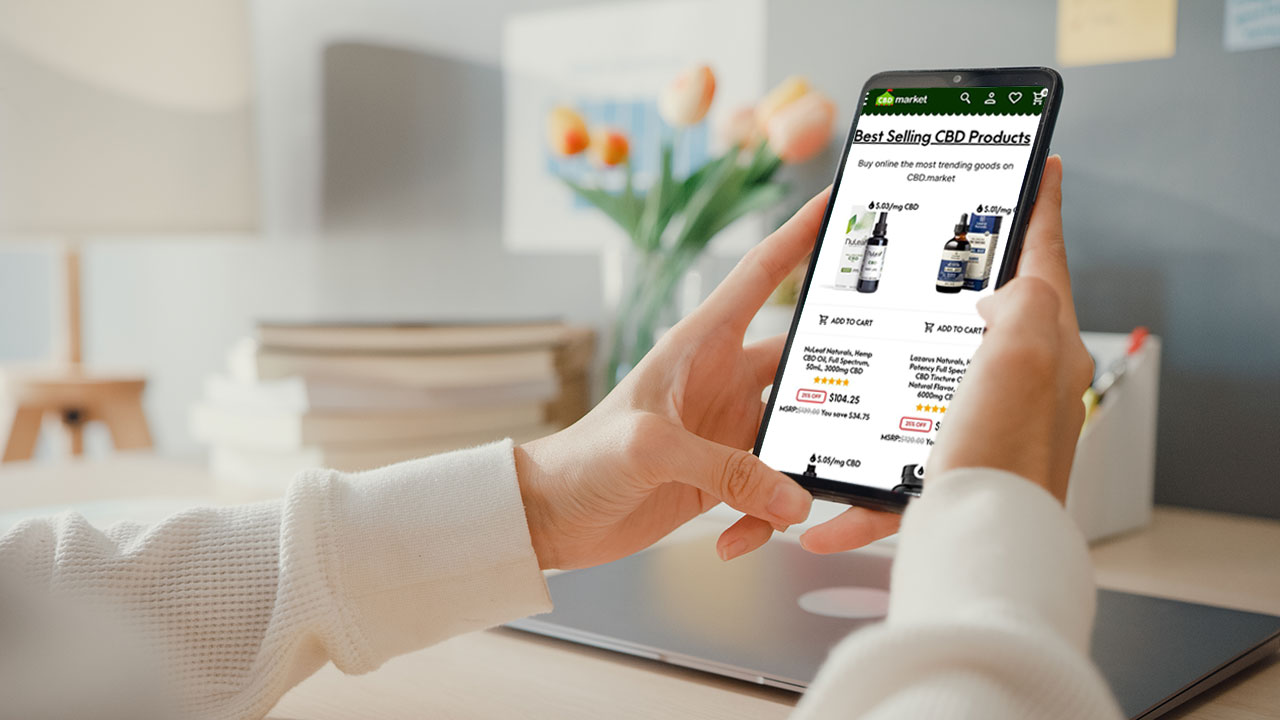 Knowing what to look for when buying CBD oil is important for several reasons. You want to buy a high-quality product in the best form and contains the most effective ingredients to meet your needs. What works for one person may not be the best choice for you. CBD's popularity continues to grow at a remarkable annual rate of 16.8 percent from 2022-2030. Clearly, millions of people are enjoying the effects of CBD on their health and wellness. Following is a CBD guide to help first-time buyers choose among the many high-quality products available today.

TLDR: First-time CBD buyers will discover a large number of product options are available today. You can use a CBD buying guide to help narrow the products to those that best fit your needs. The things to consider include the brand's reputation, the reason for taking CBD, cost, CBD spectrum, customer reviews, third-party lab testing, product quantity, how the product is consumed and the ingredients.
CBD Buying Guide
What should you consider before buying your first DBD product? Do you know how to choose CBD? Following is a guide to buying CBD oil and related CBD products.
1. Research the Brand
There are many CBD brands sold today, and all the brands are not equal. You should do research on different brands, and narrow the list to those that have an excellent reputation for quality. The quality is determined through things like independent third-party testing, customer service and ingredient transparency.
At CBD.market store you will find top-rated distributors that use different cultivation methods, extraction methods, and produce various products. The full list is here.
2. Identify the Benefits You Expect
Why do you want to take CBD oil? Do you want to improve sleep, experience some relief or increase your energy? CBD is used for many reasons. Use the filter to refine your choice: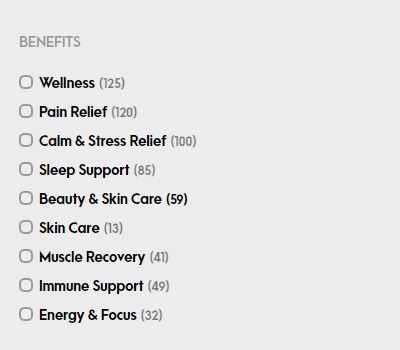 A 2021 survey found that participants consumed CBD looking for relief from a variety of health issues. Even 35 percent of those who did not currently use CBD said they wanted to try it. The reason is believed to be that CBD is a natural compound. Other surveys found that 64 percent of survey participants believed CBD was safer than alcohol.
3. Establish a Budget and Compare Costs
There is a wide range of prices for CBD oils, tinctures and other CBD products, including capsules, gummies and isolates. Prices are influenced by:
Product size
The total amount of CBD in the product
CBD per dose or potency
Other ingredients are added during manufacturing, including cannabinoids, botanicals, minerals, etc.
Sourcing of hemp, i.e., the brand grows its own hemp versus purchasing hemp from a farmer
Brand's method of production like the CBD extraction method
Quality control processes that include third-party lab testing
CBD oil sells for approximately $30 to over $150 for larger sizes. The stated CBD per dose is the potency, and CBD companies will indicate the price per 1 mg of CBD. That price can range from $.01 to over $.05.

The first thing you should do is determine your budget or how much you have to spend, and then compare CBD oil products based on a set of factors like product size, servings per container, CBD per container, CBD per 1 ml and the price per 1 mg of CBD. Choose the factors for assessment that are most important to you.
4. Choose a CBD Spectrum and Check the THC content
An important piece of information for knowing how to choose CBD oil is the CBD spectrum. There are three CBD spectrums, each extracted from the hemp plant differently.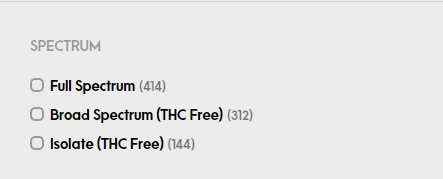 Full Spectrum CBD
Full spectrum CBD refers to a CBD extract that contains all the cannabinoids in the hemp plant. It will also include terpenes and flavonoids. Cannabinoids include CBD, CBN, CBG and many others. What sets this spectrum apart from the others is that it also contains THC which is a cannabinoid. CBD full spectrum gives you the benefits of the whole plant. By law, the hemp plants and its CBD extracts will not contain more than .3 percent THC. That is not enough to produce a high, but some drug tests may detect the THC if the THC builds up in your system.
Broad spectrum
If you are concerned about drug testing, then broad spectrum CBD is a better choice. The broad spectrum CBD contains all the hemp plant compounds except THC. Once the CBD is extracted, the THC is removed. You get the benefits of the whole plant except for THC. This is a good choice if you do not want to take THC or are concerned about drug testing.
CBD Isolate
CBD isolate contains only pure CBD. There are no other cannabinoids, flavonoids or terpenes. To get CBD isolate, the producer adds extra extraction steps to obtain a concentrated form of CBD. This usually means CBD isolate oil will be more expensive than CBD full spectrum and CBD broad spectrum. One consideration to keep in mind is that you cannot enjoy the benefits of the entourage effect, the term used to describe how compounds working together will produce more benefits than they would alone.
5. Read Customer Reviews
Reviewing customer reviews is important because CBD users are honest about their experiences. People have different experiences with CBD because so many factors influence bioavailability. These factors include weight, metabolism and CBD potency. When you read the customer reviews, weigh the high and low ratings within the context of how CBD works. If 20 customers say it helped them and two say it did not, the product is likely going to deliver the benefits you want.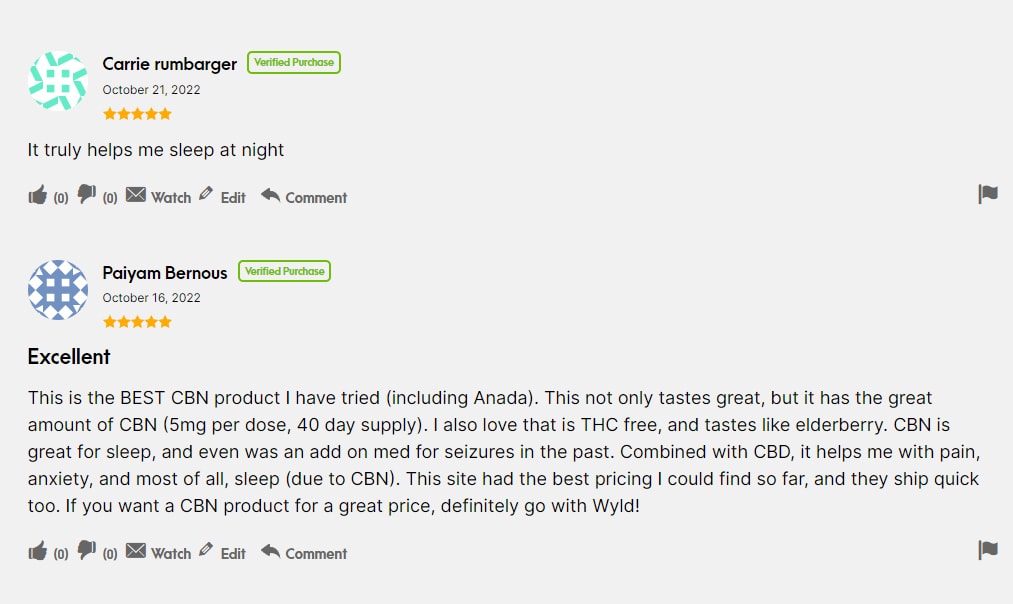 6. Read the Third-Party Lab Reports
A Certificate of Analysis (COA) is a report that shows the results of lab testing and identifies the cannabinoid profile. It identifies the CBD potency that you can match to the label to make sure the brand is being honest about the CBD content. You will also find the testing results for a variety of compounds besides the CBD that include:
Other cannabinoids like THC, CBC, CBD, CBN, etc.
Pesticides
Heavy metals
Toxins
Molds
Bacteria
Terpenes (usually)
Flavonoids (usually)
The COA may be accessed through the brand's website link or a QR code on the product label or website. The importance of reviewing the COA cannot be overstated.
A December 2022 study found that 42 percent of CBD products were within a 10 percent plus/minus range of meeting the stated CBD product label amount. Many products also contained lead, arsenic, cadmium and mercury.
You want to buy CBD products from brands that are reliable, honest and transparent about product ingredients. Many brands have proven themselves in the marketplace.
7. Calculate the Total Amount and Amount per Dose
CBD oil is available in different potencies, ranging from low to high. First-time CBD oil buyers are advised to start with a low potency at first to assess the effects. The potency of the CBD oil taken can be increased over time, allowing you to learn which potency works best without causing any issues.
8. Determine How to Use the Product
CBD oil is sold in the forms of oils and tinctures. CBD oil is also used to make CBD gummies and softgel capsules.
CBD oil and CBD tincture can be taken sublingually (under the tongue), placed on the tongue or added to food and drinks. The CBD tincture is usually flavored. CBD oil without flavoring has a very earthy taste.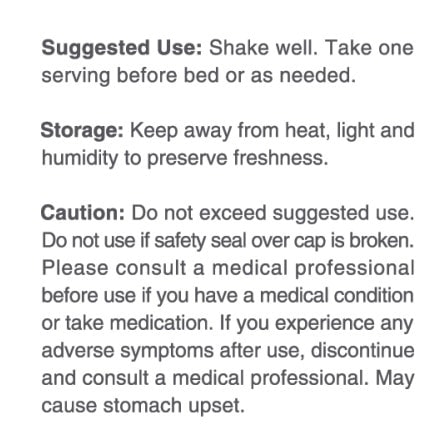 As you shop for CBD oil products, be sure to choose the product form that best fits how you would like to use the product. Also, keep in mind if you want to consume CBD oil throughout the day. If so, select a product that is easiest to carry and use when ready.
9. Read Through the Product Ingredients
Many CBD products are made with a blend of ingredients to improve the flavor, enhance the entourage effect or enhance the benefits. For example, if you want to improve your sleep, you will buy CBD oil or CBD tincture that contains melatonin. Some CBD products are formulated with botanicals known to improve wellness like ginger, elderberry and reishi.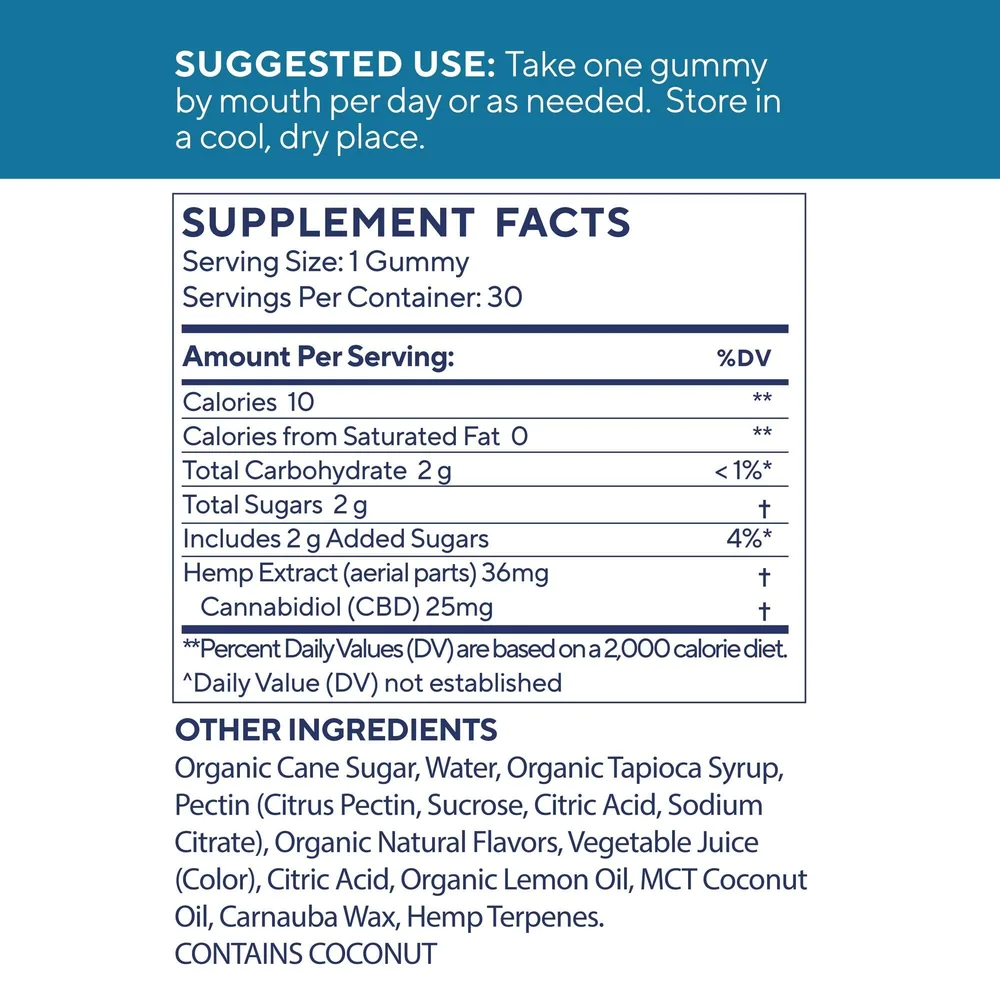 If you are vegan, then you want to buy CBD oil softgels and CBD gummies made with vegetable glycerin. Some people are allergic to grapefruit, so reading through the product ingredients is important to buying only products without grapefruit extract. Read the entire list of ingredients to make sure it does not contain anything that can trigger a known allergy.
Summary
As a first-time CBD oil buyer, it is important to consider numerous factors before selecting a product. Use the guide to buying CBD oil to get started. Once you have identified your preferences, only shop for the brands that have earned a reputation for quality in the marketplace. CBD.market makes it easy to compare brands, prices, potencies and ingredients. You can narrow your search to the CBD product form, CBD spectrum, CBD per container, benefits and ingredients with the assurance you will be presented with the top brands in the CBD industry.
Sources
https://www.grandviewresearch.com/industry-analysis/cannabidiol-cbd-market
https://pubmed.ncbi.nlm.nih.gov/34350641/
https://www.sciencedirect.com/science/article/abs/pii/S0048969722052093