How To Apply CBD Creams?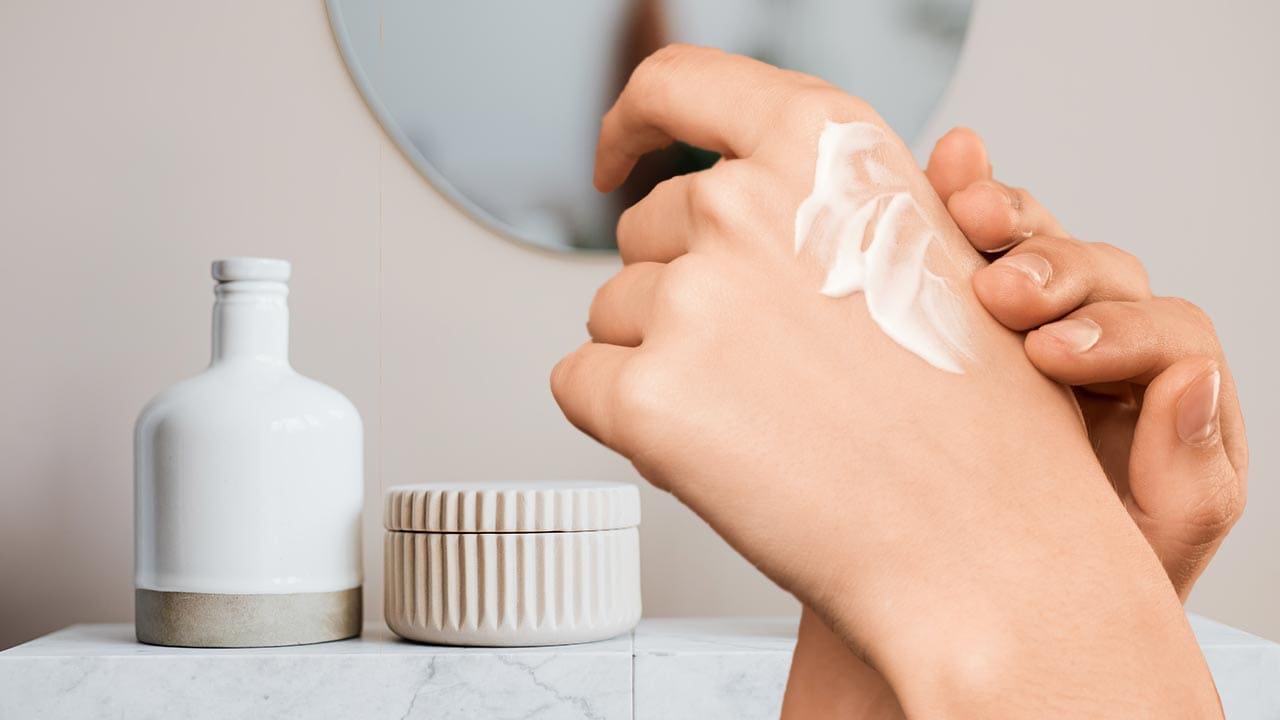 CBD creams and lotions account for approximately 27 percent of CBD beauty products sold because they relieve dry, irritated skin. There are thousands of skin cream products available, but many contain a myriad of synthetic ingredients that make a buying decision more difficult for people looking for natural products. Enter CBD cream, which brings soothing relief to the skin by using a blend of CBD extract and natural ingredients. What is CBD cream used for, and what benefits are people experiencing?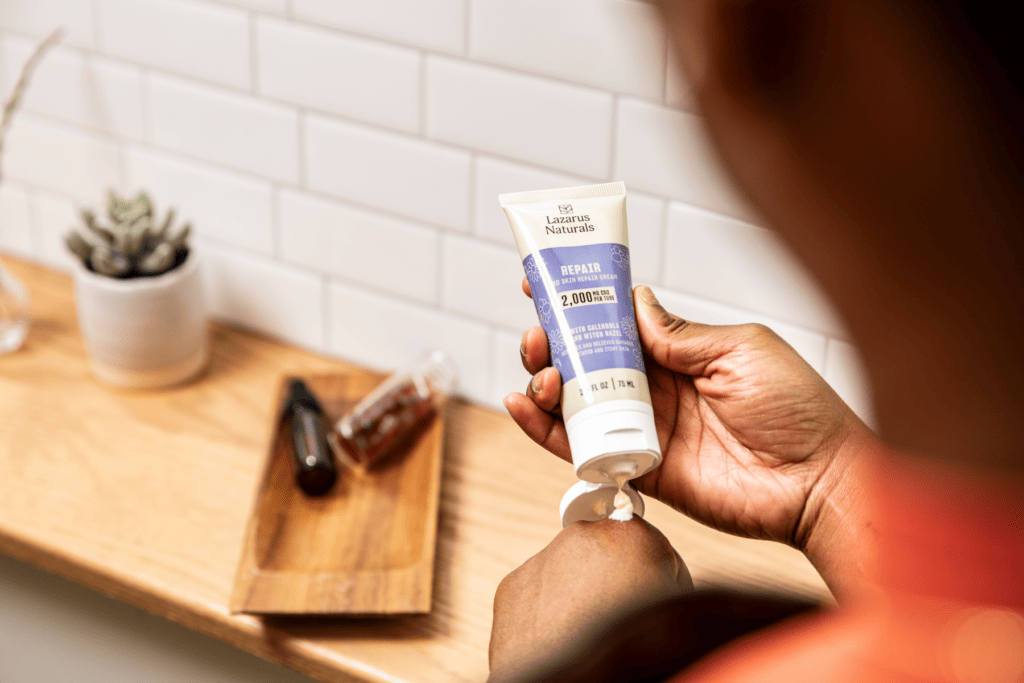 TLDR: CBD cream uses covers a whole range of skin needs, from general hydration to supporting relief from skin irritation. There is a growing body of scientific research finding that CBD oil topical application supports skin health as the CBD interacts with the skin's endocannabinoid receptors. You can buy CBD cream with full spectrum CBD, broad spectrum CBD and isolate CBD in different potencies. The CBD cream application is a simple process of using circular motions to ensure the cream is fully integrated into the skin.
10 Benefits of Using CBD Cream
The base of the CBD cream is a blend of CBD extract and oil. It differs from a CBD lotion because a lotion has more water than oil. CBD cream uses range from hydrating dry skin to easing the symptoms of various skin issues. Following are some of the benefits of a CBD oil topical application.
1. Have A Thick Consistency
Creams have a thicker consistency, so they provide a thicker barrier against the elements and seal in hydration.
2. May Relieve Unpleasant Symptoms
Though much more research is needed, the research to date has found CBD may relieve some symptoms of skin disorders and skin conditions by working on the endocannabinoid receptors in the skin. Researchers have also found CBD can suppress sebocyte proliferation.
3. May Replenish Skin With Healthy Nutrients
CBD creams infused with additional botanicals and vitamins enhance the ability to replenish skin with healthy nutrients.
4. May Calm the Mind
CBD creams are available in soothing scents that calm the mind as well as nourish the skin
5. Have Safe Carrier Oils
Carrier oils are coconut oil and olive oil, and research has found that both are safe for use on the skin.
6. May Promote Less Dehydration
Used at night, CBD cream can help decrease trans-epidermal water loss (TEWL), promoting less dehydration that occurs typically while sleeping.
7. Lock in Moisture
CBD cream locks in moisture for a more extended period of time compared to lotion.
8. Work Well On Dry Skin
Works well on excessively dry skin that a lotion does not address well.
9. May Soothe Skin
Can soothe skin experiencing side effects like excessive dryness due to medications
10. May Reduce Muscle Soreness
Natural ingredients used in CBD cream, like mint camphor, may reduce muscle soreness by delivering a cooling sensation.
Of course, applying CBD cream also brings a sense of well-being as you take care of the largest organ in the body.
How to Apply CBD Topical Creams?
If you know how to apply and where to apply CBD oil, then you know how to apply CBD topicals. To make the most of your CBD cream, follow the steps for how to apply CBD cream.
1. Read the Directions on the CBD Cream Jar or Tube
The CBD oil application begins with reading the directions. The manufacturer of a high-quality product will have a "directions for use" section on the CBD cream's package label. The directions are based on laboratory research and testing, so reading the directions is important. The CBD cream's purpose influences the directions. For example, CBD cream for application to the feet or large muscles will require more cream than application to the face.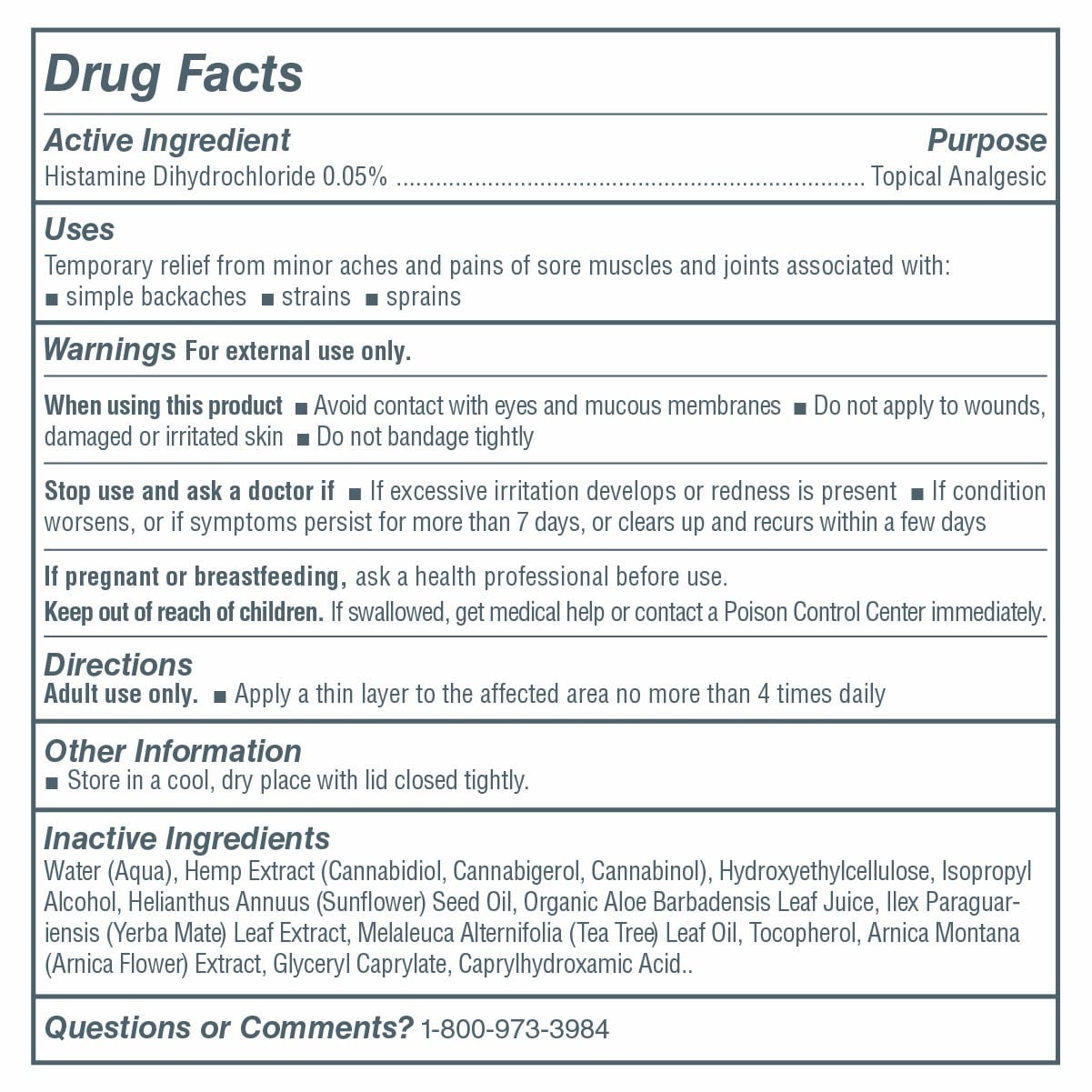 A little CBD cream will cover a significant skin area
Check the directions for the suggested minimum number of times to apply the cream for best results, but you can apply the cream as often as needed
Give the CBD cream time to work before applying more CBD topical
Contact the manufacturer if the directions do not describe the recommended use
2. Clean the Skin Where the CBD Cream Will be Applied
Cleaning the skin before applying the CBD cream ensures the cream's ingredients can provide the maximum benefits. When applying the CBD cream to general body areas, use it right after a shower when possible. This helps seal in the moisture. If applying to specific areas like the knees, elbows, or feet, wash the skin with soap and water and dry with a towel.
3. Wash Your Hands Before Applying CBD Cream
People tend not to think about the germs they may have on their hands and transfer to their cream when dipping into the cream jar or when putting cream on their hands for application elsewhere (the bottle or tube often touches the hands while squeezing). Pfizer research found the hands have an average of 3,200 different types of germs thriving on them.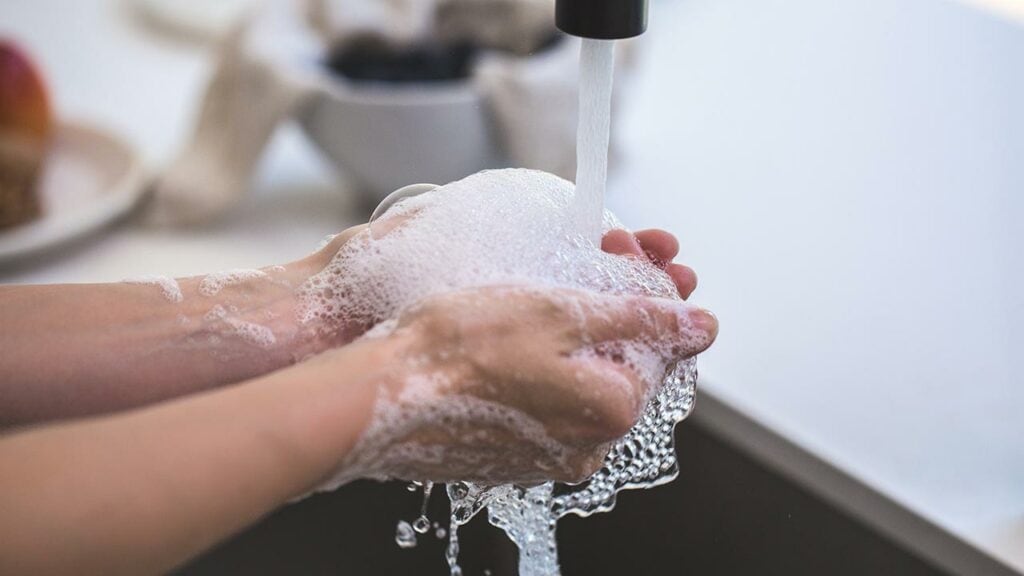 4. Use Circular Motions to Apply the CBD Cream
When applying the cream, use a firm circular motion to ensure the CBD cream is pushed onto the skin. You want to ensure the CBD topical reaches the endocannabinoid receptors in the skin. You also want the botanicals and other ingredients in the cream to have the most impact. Since this is a topical, the CBD will not enter the bloodstream.
5. Reapply as Needed to Keep Skin Moisturized
You can apply CBD cream more than once a day. Keeping your skin hydrated and healthy is essential to your whole well-being.
How to Choose the Best CBD Cream?
Choosing the best CBD cream requires knowing the available options and the product's contents that best address your needs. Many types of CBD creams available are formulated to address general skin health or specific needs.
1. Find Your Benefit
There are many CBD cream uses, so buy a CBD cream that addresses your personal needs. When you shop CBD.market, you will find a variety of creams that are formulated to help you:
find some relief from muscle and joint soreness;
hydrate dry skin;
support sleep;
maintain skin health;
cool the skin.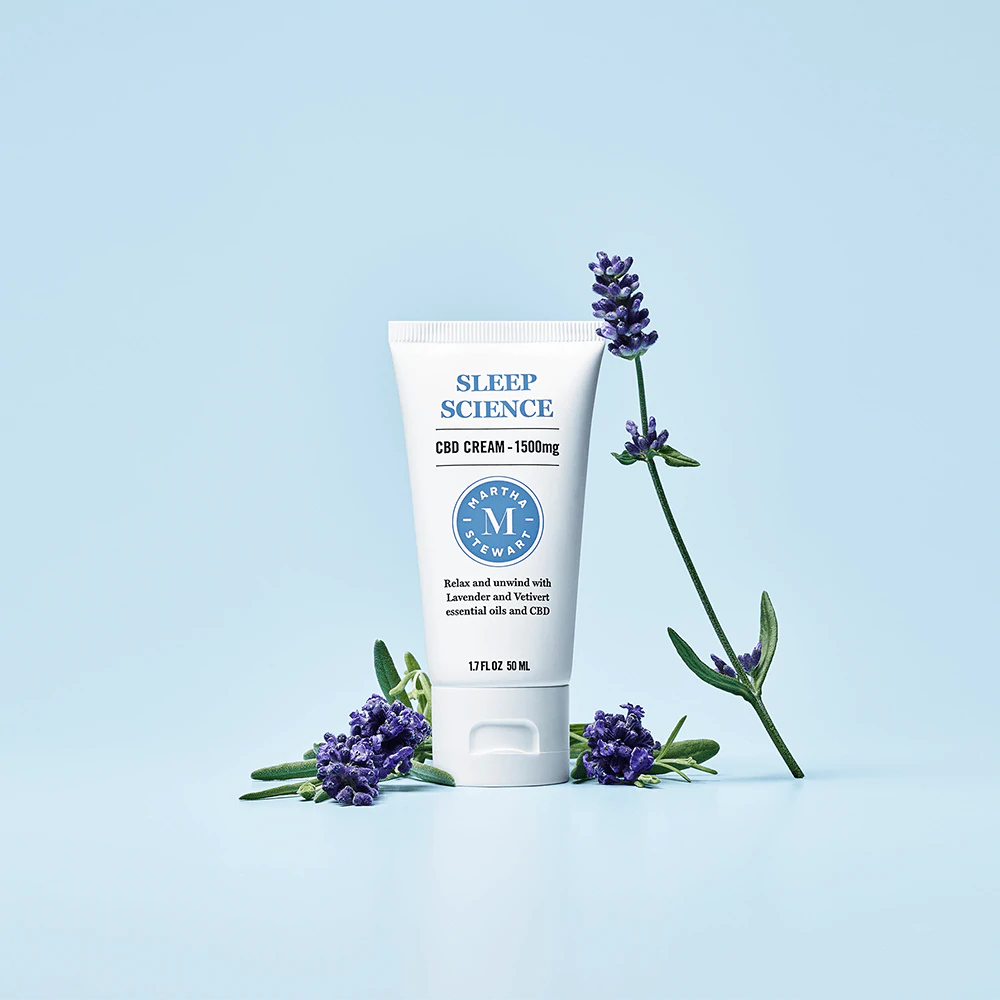 2. Check CBD Potency
Check the potency of the CBD cream, which is stated as CBD per one ounce; a wide range of potencies are available, i.e., 50 mg, 300 mg, 400 mg, 500 mg, 1000 mg, 3000 mg, etc.
3. Check Independent Third-Party Lab Testing
Look for CBD creams that an independent third-party lab tested so you can verify the contents match the label and make sure there are no ingredients you may be allergic to.
4. Choose CBD Spectrum
Select a CBD spectrum with options being:
Full spectrum CBD contains a full plant extract that includes some THC that is less than 0.3 percent THC.
Broad spectrum CBD is a full plant extract with the THC removed.
CBD isolate is pure CBD.
5. Find Vegan and Non-GMO CBD Creams
Consider other features that fit your lifestyle choices, like vegan, GMO-free, THC free and cruelty-free.
6. Find Creams With Accessible Application
Choose the type of cream packaging that makes the CBD cream application most accessible – tub, pump or squeeze tube – keeping in mind that you may want to carry the product with you throughout the day for multiple applications.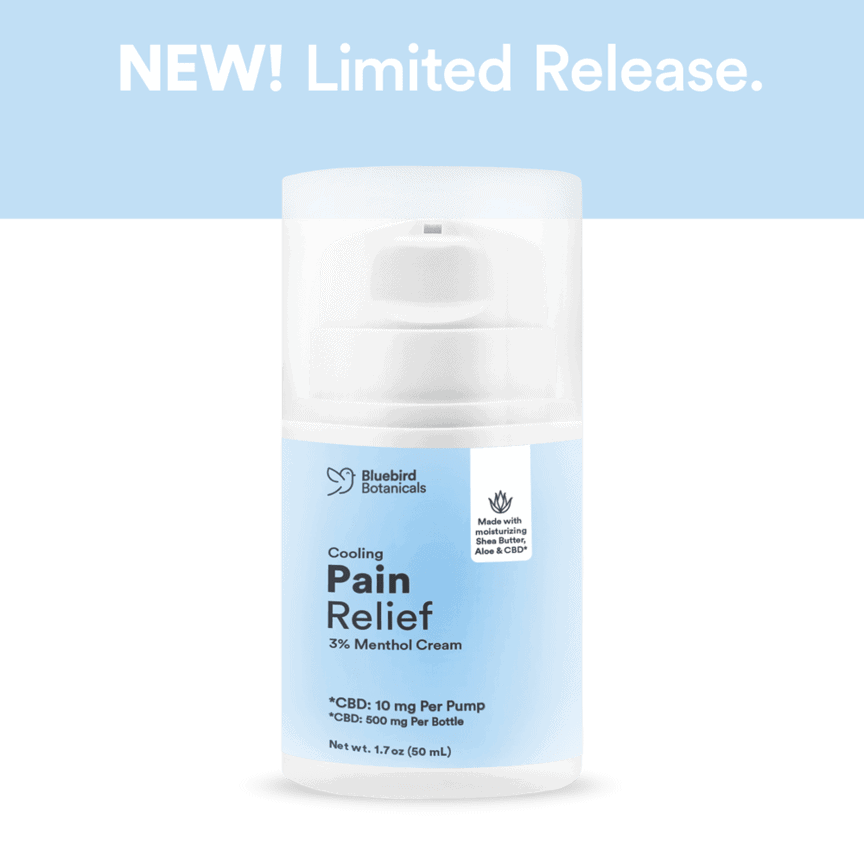 7. Choose Reputable CBD Brands
Only buy CBD products from companies that have a good reputation for selling high-quality products and are transparent about the ingredients
Take Care of Your Skin with CBD Cream
Taking care of your skin is essential to your health. A CBD cream can play an important role in helping your skin resist damage from exposure to environmental elements and restoring hydration. CBD and other cannabinoids interact with the endocannabinoid system in the skin to deliver soothing relief. CBD cream can be applied directly to areas needing attention and multiple times daily. Combine CBD cream use with drinking plenty of water and following a healthy diet, and your skin will remain supple through the years.
Sources
https://www.statista.com/statistics/1067545/cbd-product-share-in-fmcg-by-format-us/
https://www.ncbi.nlm.nih.gov/pmc/articles/PMC7736837/
https://www.ncbi.nlm.nih.gov/pmc/articles/PMC8878527/
https://pubmed.ncbi.nlm.nih.gov/21772024/
https://www.ncbi.nlm.nih.gov/pmc/articles/PMC8257351/