CBD Gummies Benefits and Effects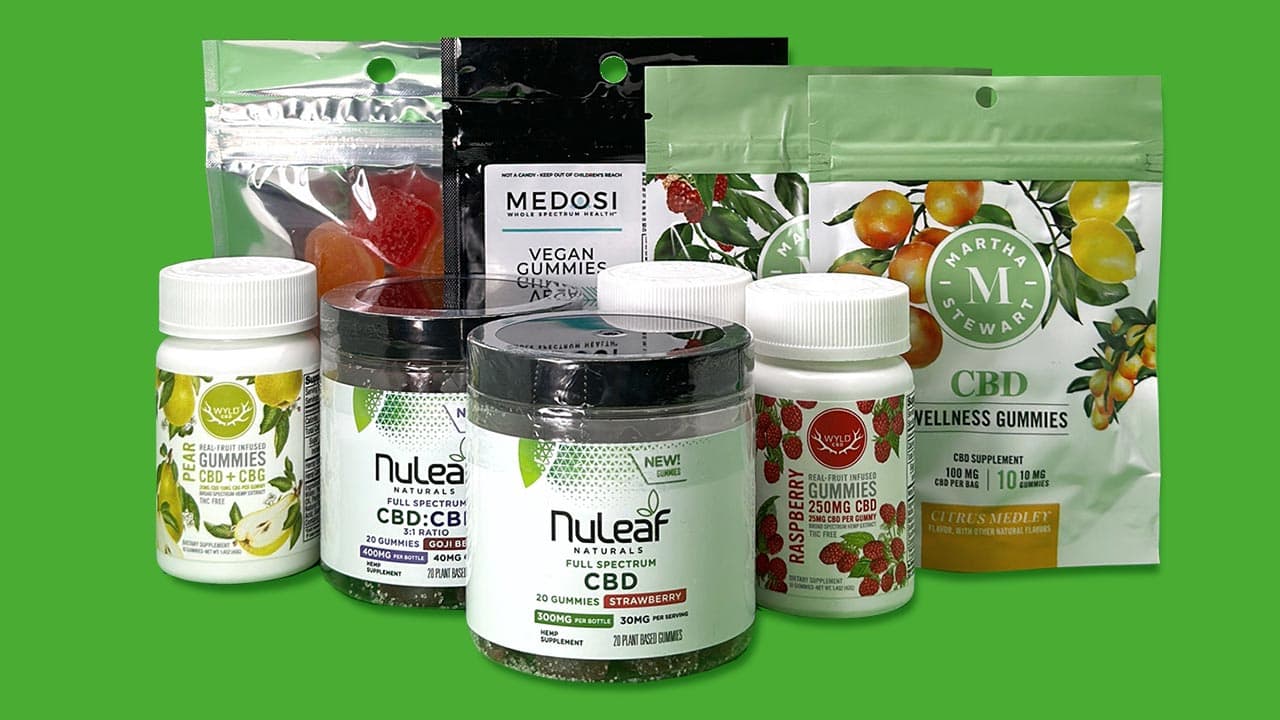 There are numerous CBD gummies benefits that clinical studies have repeatedly demonstrated. Consuming CBD gummies is one of the most popular ways to take CBD. Market researchers say global CBD gummies revenues reached $2.5 billion in 2022 and are expected to grow to $19.4 billion by 2030, indicating just how popular the CBD edible is. Future Marketing Insights forecasted a U.S. CBD gummies market of $743.5 million in 2023 and $7,524.5 million by 2033.
Since they taste like candy, it is natural to wonder, "Are CBD gummies good for you?" You can better understand why CBD gummies are popular once you read the benefits list.

TLDR:
CBD gummies are among today's most popular CBD products. Why take CBD gummies? There is a long list of benefits. CBD is not psychoactive and causes minimal side effects. Based on scientific research and consumer anecdotes, CBD may produce feelings of relaxation, improve mood, improve quality sleep and reduce discomfort. CBD gummies have a premeasured amount of CBD, taste good and are rich in antioxidants. One of the features of CBD is that it is legal at the federal level, unlike THC.
Table of Contents
Benefits of CBD Gummies
Why take CBD gummies? The answer is found in the long CBD gummies benefits list.
Taste Great
Although there are many ways to get CBD into your body, many people prefer gummies because of their taste. CBD oils have been described as having an earthy, grassy, or nutty flavor. If this doesn't sound appealing, you always have the option of finding oils with added flavor, mixing the CBD oil in your favorite drink, or doing what so many others do: eat some gummies.
CBD gummies incorporate delicious fruit flavors, and that's all you taste. This is incredibly appealing for many people and ensures they get the CBD into their bodies to assist with whatever might ail them. High-quality CBD gummies are made with natural ingredients like organic cane sugar, organic tapioca syrup, real fruit and natural flavors. You can also buy CBD gummies that are gluten-free and vegan.
Easy to Eat
Not only do CBD gummies taste great, but they are also incredibly easy to eat. All you have to do is pop some gummies in your mouth and chew. You must remember that even though these taste like candy, they still contain CBD. You'll want to limit the number of gummies you eat to get the right amount of CBD in your body to help you feel better.
In addition to being easy to eat, CBD gummies are also subtle. If you are conscious about people looking at you and wondering about your CBD oil consumption, you can overcome that by eating gummies. Most people won't question or wonder what you're doing when eating bears or other candy. Thus, if you're looking for a way to take your CBD throughout the day without judgment, eating gummies might be the way to go.
Easy To Dose
CBD oil is a top-rated product, however, it requires a dropper for measuring doses. Each CBD gummy has a pre-measured amount of CBD, so you know precisely how much you consume. CBD gummies are easy to dose, and they are also easy to carry with you throughout the day.
Convenient and Discreet
Another reason why so many people look for and consume CBD gummies is because they are convenient. It's possible to carry this product around with you all day. It doesn't matter if you're headed to work, spending time with friends and family, or going out, you can bring your container of gummies with you and eat them when needed.
Dropping CBD oil under your tongue can be challenging to get the hang of and taking capsules means you have to have liquid to swallow the pills. When it comes to gummies, all you have to do is chew and swallow.
Might Be Effective as Other Products
When ingesting CBD in any form, it has to go through your digestive system, which means it may take a bit longer to feel the effects. When you eat gummies, the same process occurs, but that doesn't mean that gummies are any less potent.
Gummies may offer the same health benefits as any other type of CBD you might take. They are just easier to consume. This is probably the biggest reason why people enjoy CBD in this form. You get all the health benefits and an easy way to get CBD into your system.
No Psychoactive "High"
CBD does not have the effect of a psychoactive high. It can create a feeling of calm but does not alter perception or lead to feeling euphoria. This is because it has a different impact on the endocannabinoid system (ECS). Instead of directly binding to the ECS CB1 and CB2 receptors, CBD may act as an allosteric modulator (changes the response of receptors) and an indirect antagonist (works to reduce cannabinoid binding, so reduces the effects of receptors). This is why some studies have found CBD may reduce the effect of THC.
Causes Minimal Side Effects
The large majority of people experience no or minimal side effects. If experienced, most side effects are mild, like dry mouth and drowsiness. The main caution is to check with your doctor before taking CBD because it can interact with some prescription medicines. Also, buying CBD products from a trustworthy brand is essential.
Rich in Antioxidants
CBD may prevent the formation of free radicals. The endocannabinoid system is believed to play an essential role in modulating oxidative stress, leading to various diseases. It has been demonstrated that cannabidiol is a potent antioxidant and may increase the activity of your antioxidant systems. This may help improve cognitive functioning.
May Promote Relaxation
One of the CBD gummies uses concerns to promote feelings of calm. CBD is believed to have anxiolytic properties. Anxiolytic means it is a substance that may reduce fatigue and nervoussness. Reducing these consitions leads to better sleep and a sense of calm and relaxation.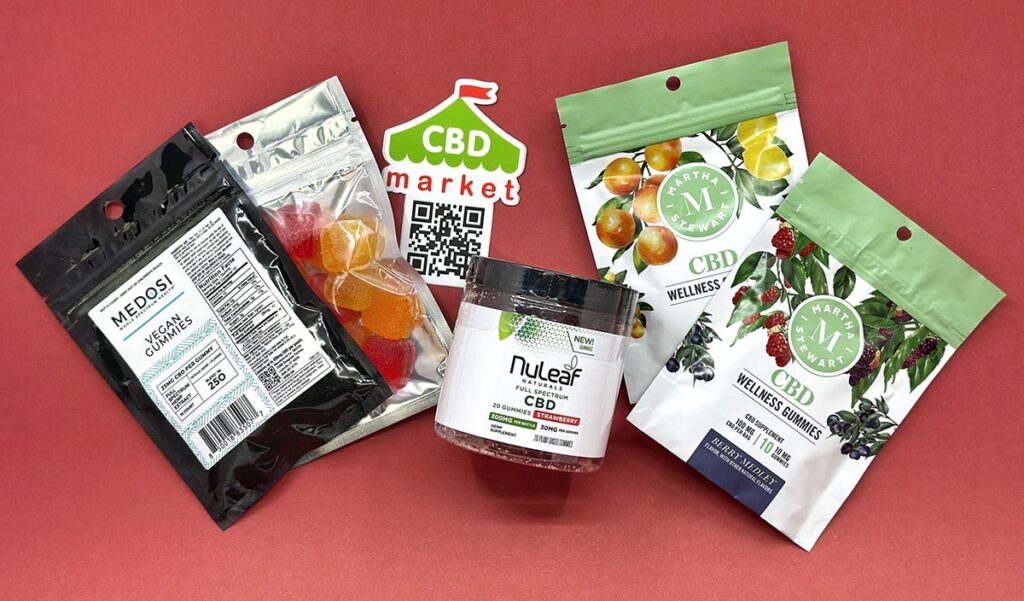 Facilitates Sleep
CBD may calm the nervous system, improving sleep. A study found that almost 80% of participants using CBD to promote calm experience lower anxiety levels, which led to 65% experiencing sleep improvement.
May Provide Relieving
CBD interacts with receptors found in the endocannabinoid system, influencing cell signaling. Researchers have found that CBD may increase anandamide, a messenger molecule that plays a role in memory, and more. It is an endogenous ligand (cannabinoid) of CB1 receptors and is associated with the effects of THC. When the body experiences discomfort, anandamides are naturally produced and bind to the CB1 receptors in the endocannabinoid system by blocking the neurons signaling this condition.
So, CBD gummies for relieving work primarily by increasing the endocannabinoids in the body that manage discomfort. CBD is thought to have significant analgesic activities without producing a high. CBD may regulate discomfort perception also by affecting other non-cannabinoid GPCRs. These are membrane proteins that manage cellular responses to neurotransmitters and hormones.
Improves Mood
Researchers reviewed controlled clinical trials studying the efficacy of CBD for treating mood disorders. It was determined that CBD may play a role in treating mood disorders. However, many people just need their mood uplifted. CBD may improve mood, cognition and sleep.
Legal in the U.S.
CBD from the hemp plant was legalized in 2018 when Congress passed the Agriculture Improvement Act (Farm Bill). The hemp plant is a cannabis plant, but legal CBD is extracted from a type of cannabis plant specially cultivated to contain less than 0.3% THC and a high amount of CBD. This small amount of THC will not produce psychoactive effects. To distinguish the cannabis plants, "industrial hemp" refers to legal cannabis plants from which CBD is extracted.
Finding the Right CBD Gummies
Like many other products, CBD gummies come in different varieties and potencies. To ensure you are getting the product that can assist with your needs, make sure you are only buying from trustworthy, reputable brands. You may also need to experiment to find the potency that will work for you, but since it's easy to take gummies, this process shouldn't take too much time and effort.
Check out top-selling CBD gummies available at CBD.market store:
Sources
https://www.globenewswire.com/en/news-release/2023/08/24/2731555/0/en/CBD-Gummies-Market-Size-Will-Attain-USD-19-4-Billion-by-2030-Registering-a-Promising-CAGR-of-29-2-Exclusive-Report-by-Zion-Market-Research-Global-Cannabidiol-CBD-Gummies-Market-Siz.html
https://www.futuremarketinsights.com/reports/cbd-gummies-market
https://www.ncbi.nlm.nih.gov/pmc/articles/PMC5877694/
https://www.ncbi.nlm.nih.gov/pmc/articles/PMC7023045/
https://www.mdpi.com/2076-3921/12/2/485
https://www.sciencedirect.com/science/article/abs/pii/B9780128007563000971
https://www.sleepfoundation.org/sleep-aids/cbd-for-sleep
https://www.ncbi.nlm.nih.gov/pmc/articles/PMC7385425/
https://www.ncbi.nlm.nih.gov/pmc/articles/PMC9628346/