CBD Edibles: Main Benefits and Potential Side Effects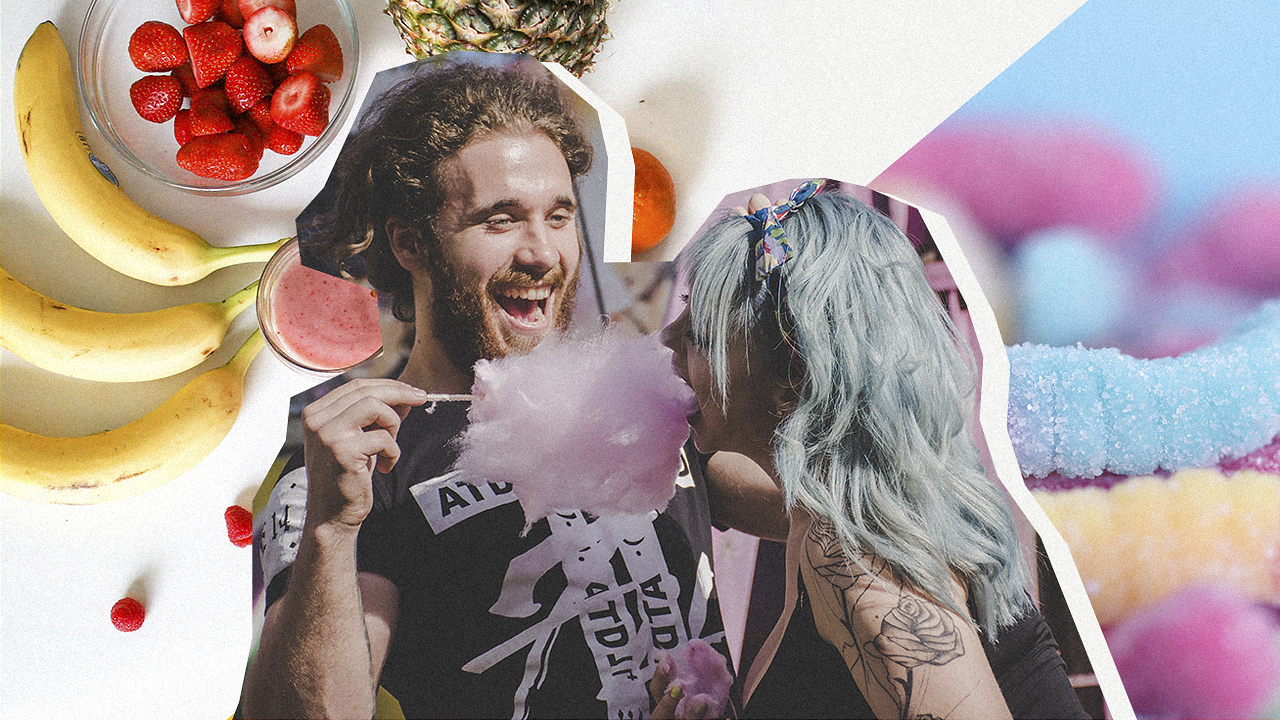 CBD or cannabidiol is a molecular compound found in the cannabis plant. Many people take notice of this particular substance because of its instant association with the marijuana plant. However, CBD is entirely different than its psychoactive partner in the THC compound.
CBD mania is practically sweeping the nation. You may want to know a lot more about this substance, including information on CBD edibles. Dive deep into the world of edibles because these treats are now the CBD trend.
CBD Trends
The Sun Journal reports that you can find CBD in food, supplements, and cosmetics. It's a fact that many retailers have jumped on the CBD trend wagon with products offering relaxation and focus. This compound remains an unregulated item, however, because it typically falls under the supplemental category. You might liken CBD to an herbal remedy, for instance.
However, there have been studies on mice and other small animals that have brought some positive effects to light. Feeling relaxed and balanced are two sensations that every animal, including humans, wants to explore. The CBD trend will probably continue as more research on people becomes available.
Knowing the Science Behind the Product
What are CBD edibles anyway? They're specialized treats with a distinct way of relaxing the mind and body. Learn how the substance acts in your body right now.
As you consume CBD oil edibles, the product breaks down in the digestive system. The CBD compounds enter your bloodstream. They influence the body's natural system called the endocannabinoid system.
This influence involves more cannabinoids being created by the body itself, which calms perception and other negative sensations, reports the U.S. National Library of Medicine. With just one edible, your body has a chance to return to a balanced state with relaxed feelings.
What Are CBD Edibles?
When you buy CBD edibles at online stores, you may encounter a lot of products. Edibles come in several different forms, such as:
Gummy bears and worms
Lollipops
Candies
Cookies
Honey and honey sticks
Gums
Twist tuffy
The concepts behind these products are easy dosing and pleasant tastes. Each piece has a measured amount of CBD. It also has a specific flavor, including strawberry or orange. You're able to take the CBD without an unpleasant earthy taste. For some people, the taste sensation is part of the joy surrounding CBD use.
There are many fruit-flavored products out there, so choosing the right one comes down to reading each package and exploring online reviews.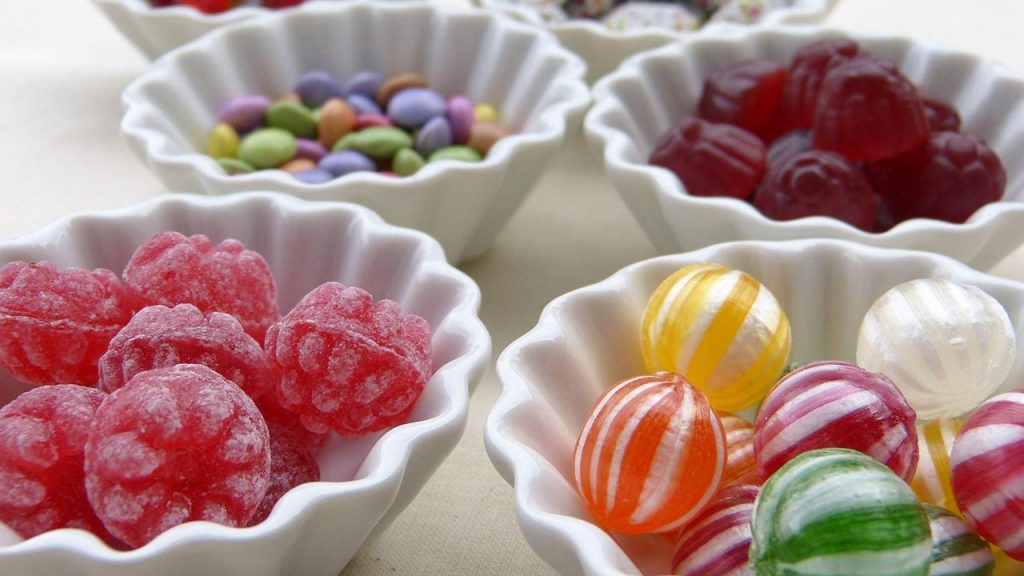 Is CBD Legal Everywhere?
According to the Washington Post, the current state of CBD oil edibles remains illegal in the eyes of the federal government. However, many loopholes make the products completely legal at the state level.
Consider your state's cannabis laws. Many states have passed laws that allow CBD use but not THC-related products. Products containing less than 0.3 percent THC are considered legal under the 2018 Farm Bill that legalized hemp substances.
In October 2021 California passed AB 45, making it the first state to allow the legal sale of foods, beverages and dietary supplements containing CBD. According to this law, CBD supplements, including edibles and drinks, can be sold. The products must be packaged, shelf-stable, and meet California Department of Public Health requirements for serving sizes, the number of servings per container and the concentration of cannabinoids.
Thus, when you buy CBD edibles, you're choosing an herbal supplement. In most cases, it's a legal product whether you buy it down the street or through online entities.
Exploring the Main Benefits
Medical News Today points out that CBD has many benefits. People who're dealing with drug dependence might find relief with CBD as a withdrawal resource.
You can focus on a project without the worries that come along with the process, for example. Sleeping issues can also be relieved with CBD gummies with melatonin. Maintaining homeostasis on an intimate level improves any person's lifestyle.
Understanding Potential Side Effects
When you compare CBD to synthetic medications, there are far fewer side effects to worry about. You should pay attention to the mild-to-moderate impact that might be part of your experience.
According to FDA, these side effects are typical for all the products containing CBD:
Reduced appetite
Dry mouth
Fatigue
Diarrhea
Any side effects can vary when it comes to your choice of product too. Be sure to select pure CBD from reputable sellers, including CBD.market. Read over the Certificate of Analysis or COA for each product. You'll know what's inside the edible with one glance at this detailed information.
CBD Edibles Pros and Cons
Let's sum up all the positive and side effects of CBD edibles:
| Pros | Cons |
| --- | --- |
| Great taste | Sugar content |
| Easy dosing | Reduced bioavailability |
| Many different edible products and recipes to use | |
Reviewing the Top Five Products
Consider a CBD edibles review before buying anything in bulk. Some of the top products are listed below:
This eclectic manufacturer offers syrups, gummies, and lollipops. You can't miss the packaging, and detailed instructions come with each purchase.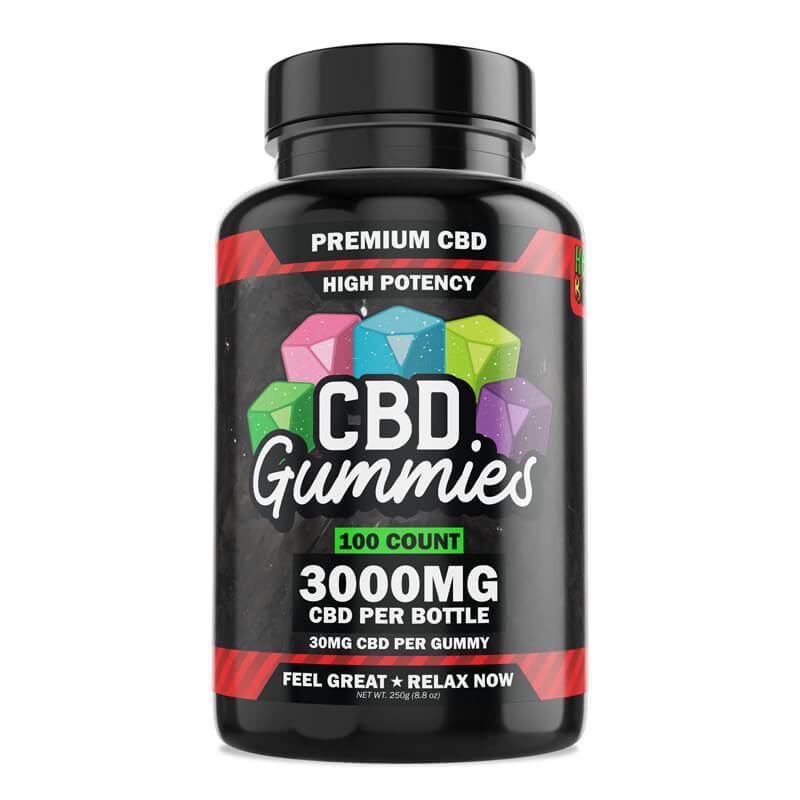 Choose from sour or premium gummies with this product manufacturer. Each package is marked with the CBD concentration so that you always know to dose with each snack.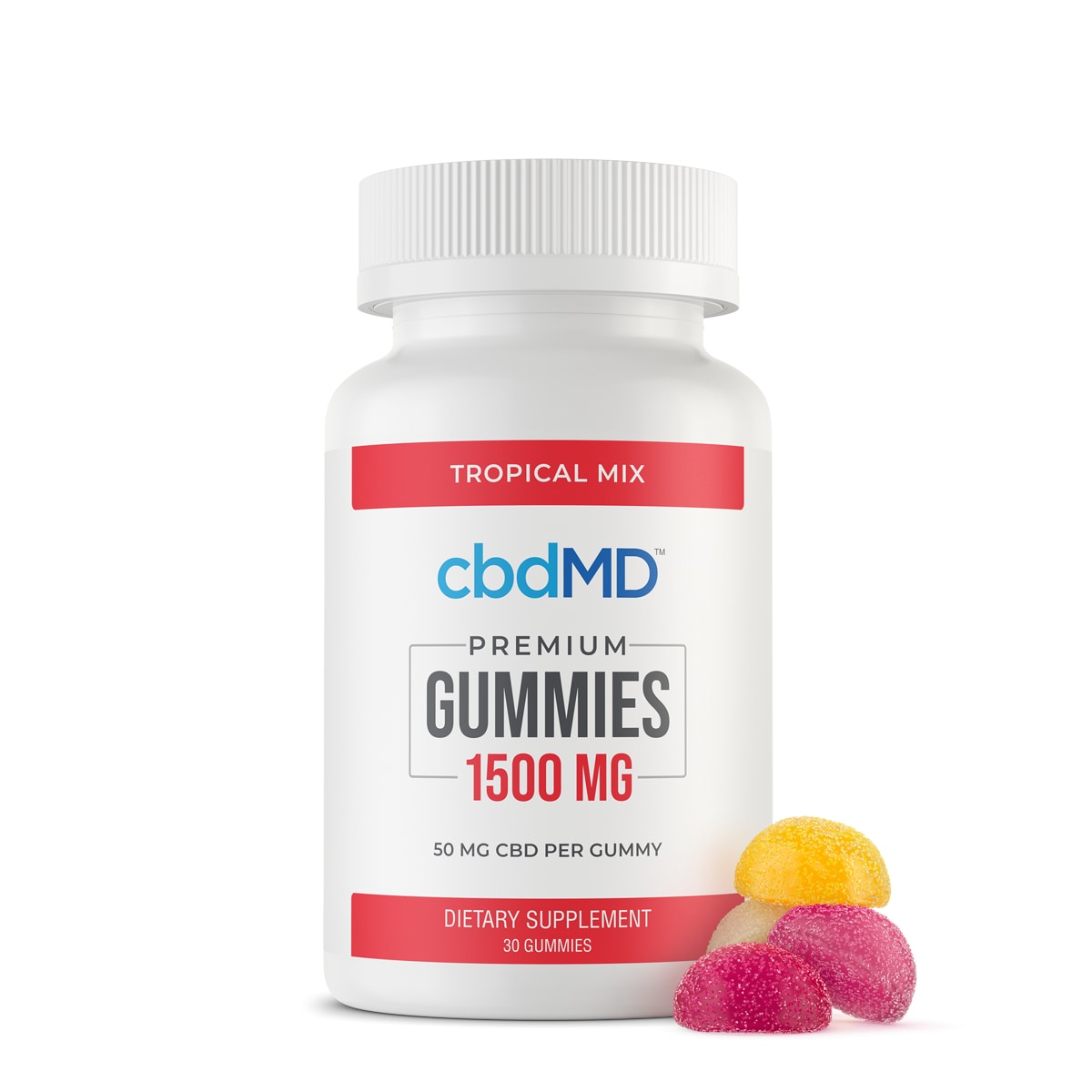 Use this manufacturer's products for either daytime or nighttime relief. The daytime mixture is mainly CBD, whereas the nighttime gummies contain 25mg CBD + 5mg CBN. Always follow the directions to reap the best benefits from CBD.
CBD lollipops from Chronic Candy will provide you with the calm you are looking for. The bag contains six packs with 180 mg CBD in total. Each lollipop will have 30 mg CBD, which is considered to be taken by regular users.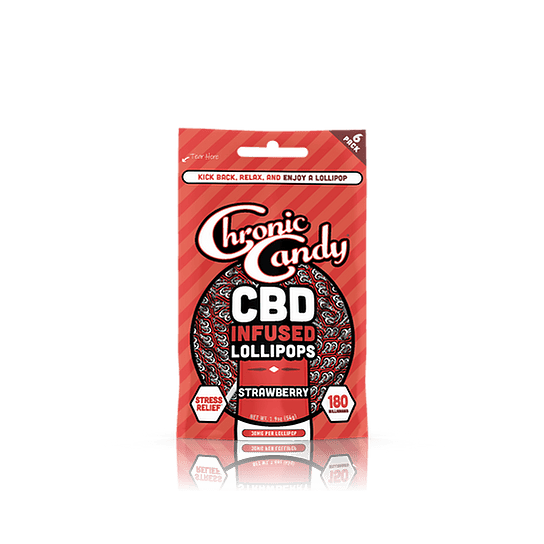 The original vegan CBD gummy bears by CBDfx are infused with 50 mg of broad spectrum CBD per serving. Sweet and tasty gummies contain neither corn syrup, artificial colors, sweeteners, nor any animal-based ingredients.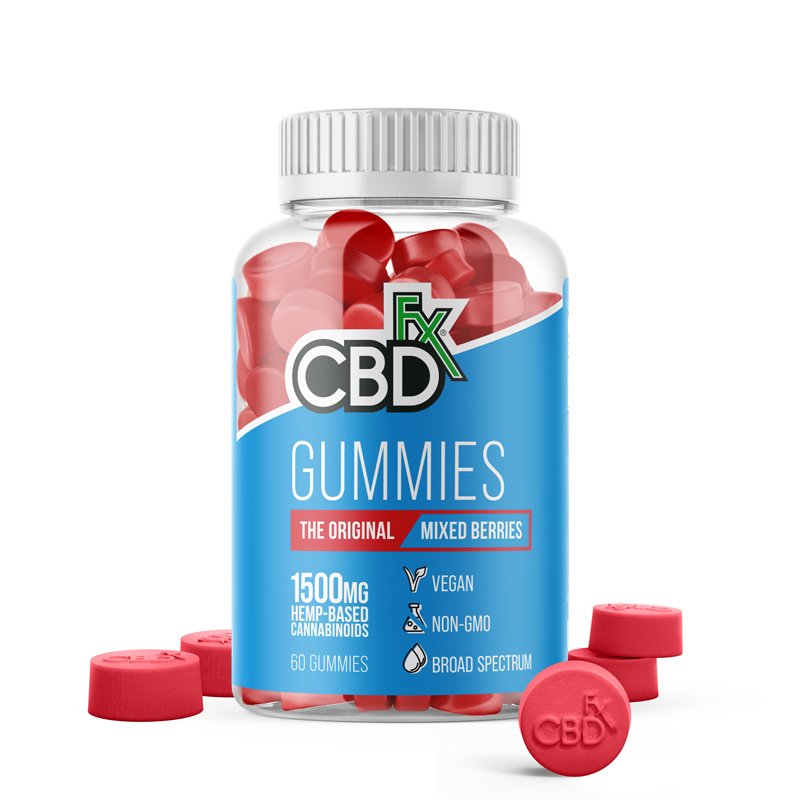 How to Dose CBD Edibles?
The beauty of CBD in edible form is that dosing isn't a guessing game compared to taking tinctures or applying it topically. Each edible, such as a gummy bear or worm, comes in a small form. The package will state the CBD concentration for each piece.
Low doses for the first few days are paramount to success. You don't know CBD edible's effects at first. After taking the low dose, consider how you feel. Alter the dose as necessary from there.
Can Anyone Try CBD-Edible Treats?
There are very few concerns with legal CBD edibles, but their interaction with certain medications is an important point to make. Almost any adult can use these treats but check with your doctor if you're taking other drugs.
Specific cholesterol and beta-blocker medications may lose their efficacy or gain a boost to their effects with the addition of CBD, reports the Huffington Post. Discuss your CBD use with a doctor when preexisting conditions are at play.
How to Take CBD Edibles?
When you purchase CBD edibles for sale, each product has its instructions. They're marked on the retail packaging. You can follow these general guidelines to take a CBD edible safely:
Inspect the Container

The bag or box of edibles should be sealed. Return the product if you notice any tears or cracks on the packaging. Contamination shouldn't be part of your experience.

Don't Overdo It

Many CBD-edible manufacturers note that taking up to two pieces of their products is the maximum for 24 hours. Follow this rule. Your digestive system takes time to move the CBD into your bloodstream. The effects are never immediate. They feel like a warmth spreading through your body after about 30 to 60 minutes.
Ask the reseller or manufacturer about dosing if the directions aren't clear enough for you. Every question only educates you more about this unique product.
How to Choose the Right Product?
Pick the best CBD edibles for you by examining several products. As a novice, you want a low dose of CBD. Look for edibles that offer small doses in each piece. You can always alter the CBD amount later on with extra pieces taken on subsequent days.
There are other choices that involve full spectrum, broad spectrum or isolate ingredients. Most people want the combination of phytocannabinoids found in full spectrum products. An isolate product has pure CBD, which removes many of the other beneficial compounds found in full spectrum varieties. In the end, it's your experimentation with CBD edibles that will tell you which one is the best.
Trying a CBD edible for yourself is the best way to explore this substance. With most of society dealing with challenges every minute of the week, it's good to know there's a relaxation solution. CBD might be the best tool to keep your mind focused and happy with life in general.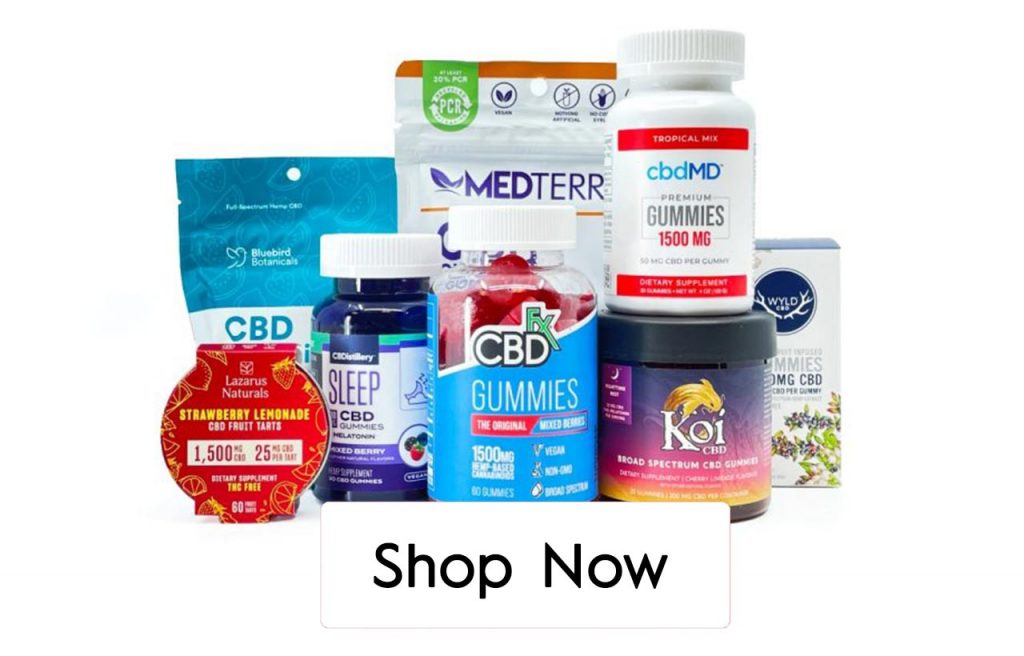 Sources
https://www.sunjournal.com/2019/04/15/qa-trendy-cbd-rocks-retail-world-but-does-it-work/
https://www.ncbi.nlm.nih.gov/pmc/articles/PMC2823358/
https://www.ncbi.nlm.nih.gov/pmc/articles/PMC3820295/
https://www.cdph.ca.gov/Programs/CEH/DFDCS/MCSB/CDPH%20Document%20Library/LabelingChecklist-Products.pdf
https://www.fda.gov/consumers/consumer-updates/what-you-need-know-and-what-were-working-find-out-about-products-containing-cannabis-or-cannabis