Can You Travel with CBD Oil Anywhere?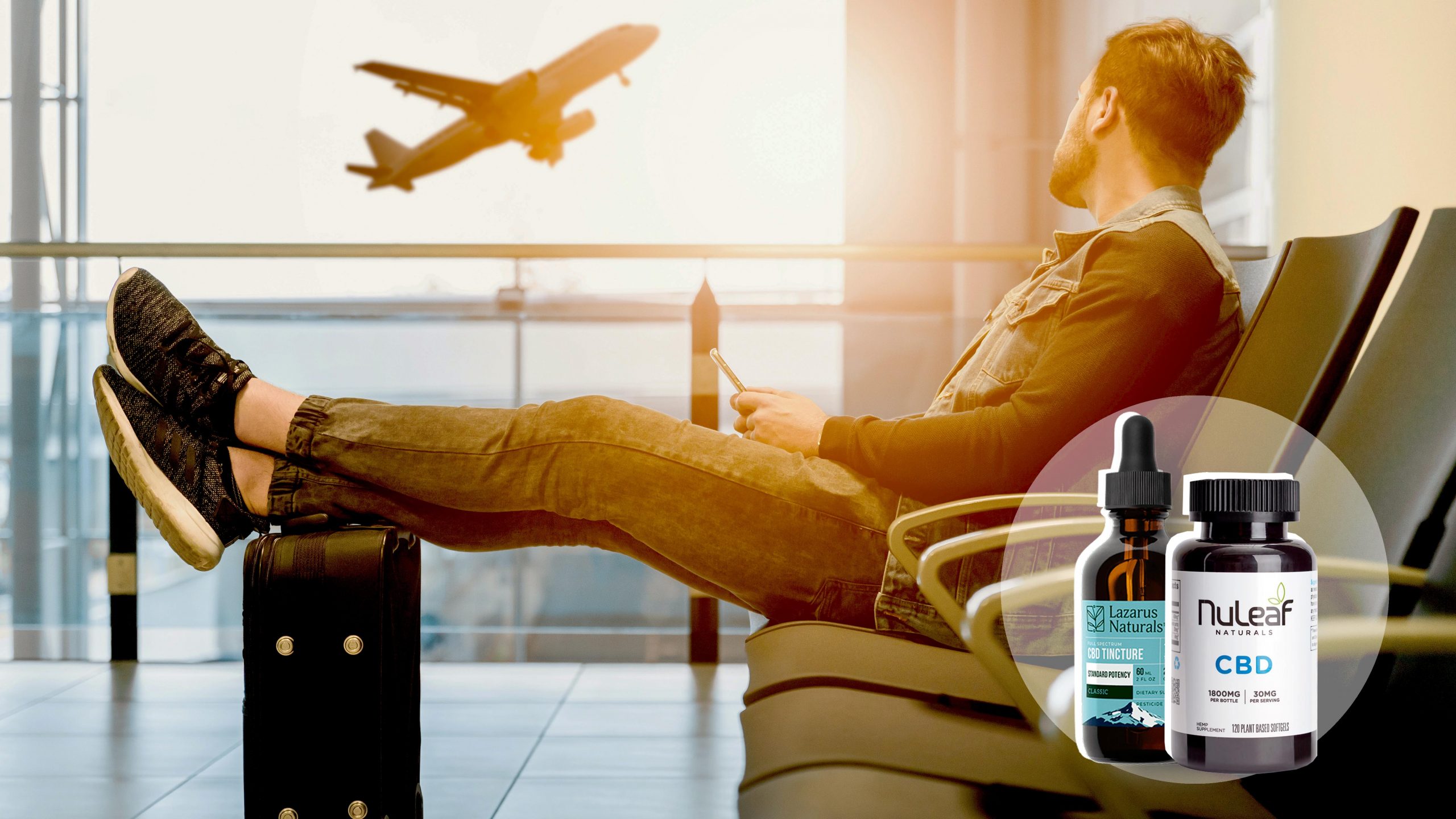 Table of Contents
COVID-19 forced all of us into our homes and away from our favorite travel destinations. We all had to put a hold on our 2020 travel plans for the greater good. Now that the numbers are going down and more people are getting vaccinated, many eager travelers have their eyes on a summer 2021 vacation.
We have a new influx of CBD users who turned to cannabinoids to get through the lockdowns. Many may wonder if CBD is allowed on a plane, safe to store in checked luggage, and won't be hauled off by TSA agents anytime during the process.
We don't want anyone to experience any fears caused by traveling already. You will be happy to learn that traveling with CBD products is allowed if a couple of conditions are met. Follow this guide to take along your new favorite bottle of CBD oil for your post-quarantine vacation this summer.
Can You Fly with CBD?
This is a question many new users will be asking themselves in the near future. The short answer is yes, as long as you comply with the regulations the Transportation Security Administration (TSA) set forward.
According to the TSA's website, 'Marijuana and certain cannabis-infused products, including some Cannabidiol (CBD) oil, remain illegal under federal law except for products that contain no more than 0.3 percent THC on a dry weight basis or that are approved by FDA.' They state that they must report any crimes to the authorities. As long as you are traveling domestically and your CBD products have THC content under 0.3%, you can bring along your CBD oil, according to the TSA.
Bear in mind that the TSA is a federal agency. CBD is legal federally as long as it doesn't exceed the allowed THC potency levels. Some states still don't allow full spectrum products and CBD altogether.
Traveling with CBD Oil Domestically
Cannabis is still a complex issue. While under federal law, traveling with CBD oil with under 0.3% THC should be legal, but that didn't stop police from arresting a 71-year-old grandmother at the Dallas-Fort Worth airport. Texas allows the sale and possession of CBD products but they can still technically arrest people for having any amount of THC. People getting arrested for CBD oil is rare, but if you go to a deep red state, proceed cautiously.
If you plan on flying with CBD in checked luggage or bringing it on the plane, check the laws of the state you are flying to. Cannabis laws are constantly changing, there are some pretty ridiculous guidelines regarding CBD. Be sure to check before you leave.
Can You Travel Internationally with CBD Oil?
Leaving the country is a little more complicated. You will need to do a comprehensive search before traveling. Traveling with CBD oil internationally is more complicated than just finding out the country's CBD laws. Not only are these laws confusing and sometimes aren't quite the same as the US's, but some countries also don't allow foreign CBD products into their country.
While Canada has legal recreational marijuana country-wide, they do not allow CBD products from other countries across their borders. Mexico on the other hand hasn't fully legalized cannabis, but their CBD laws are more relaxed than those in the US and Canada.
Check before you fly. We advise you not to take any chances, especially when traveling internationally. If you do decide to take CBD into a foreign country and believe it is legal to do so, make sure it is clearly labeled.
The Benefits of CBD Oil for Travelers
Airports and planes aren't the most desirable places, and the entire process can be overwhelming. Many users have found comfort in bringing their CBD oil to the airport or traveling with edibles.
Taking CBD to make the flight more comfortable. Many CBD users turn to cannabinoids to help them sleep. Using CBD on a long plane ride can be a great way to create an easy traveling experience.
Tips for Traveling with CBD Oil
We want CBD users to take every precaution when traveling with CBD products. 'Can you fly with CBD oil' in 2019 was a commonly asked question because it had just been legalized through the Farm Bill. We have more clarity in 2021, but it is still better to be safe than sorry.
Travelers who want to take CBD oil or cream on a plane must be mindful of the restrictions on carry-on items. According to the DHS, 'liquid or gel food items larger than 3.4 oz are not allowed in carry-on bags and should be placed in your checked bags if possible.'
Most bottles of CBD oil are 15 or 30ml, these would be safe to bring with you on the plane. If you have a larger bottle of oil or a topical that exceeds the allowed volume, you will be asked to throw out your precious and expensive CBD product before being allowed through security.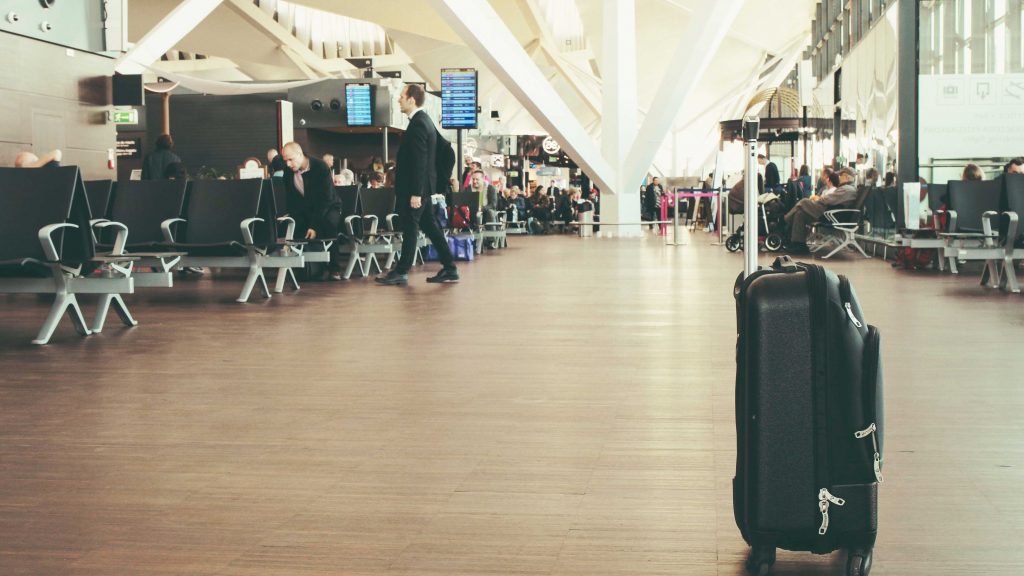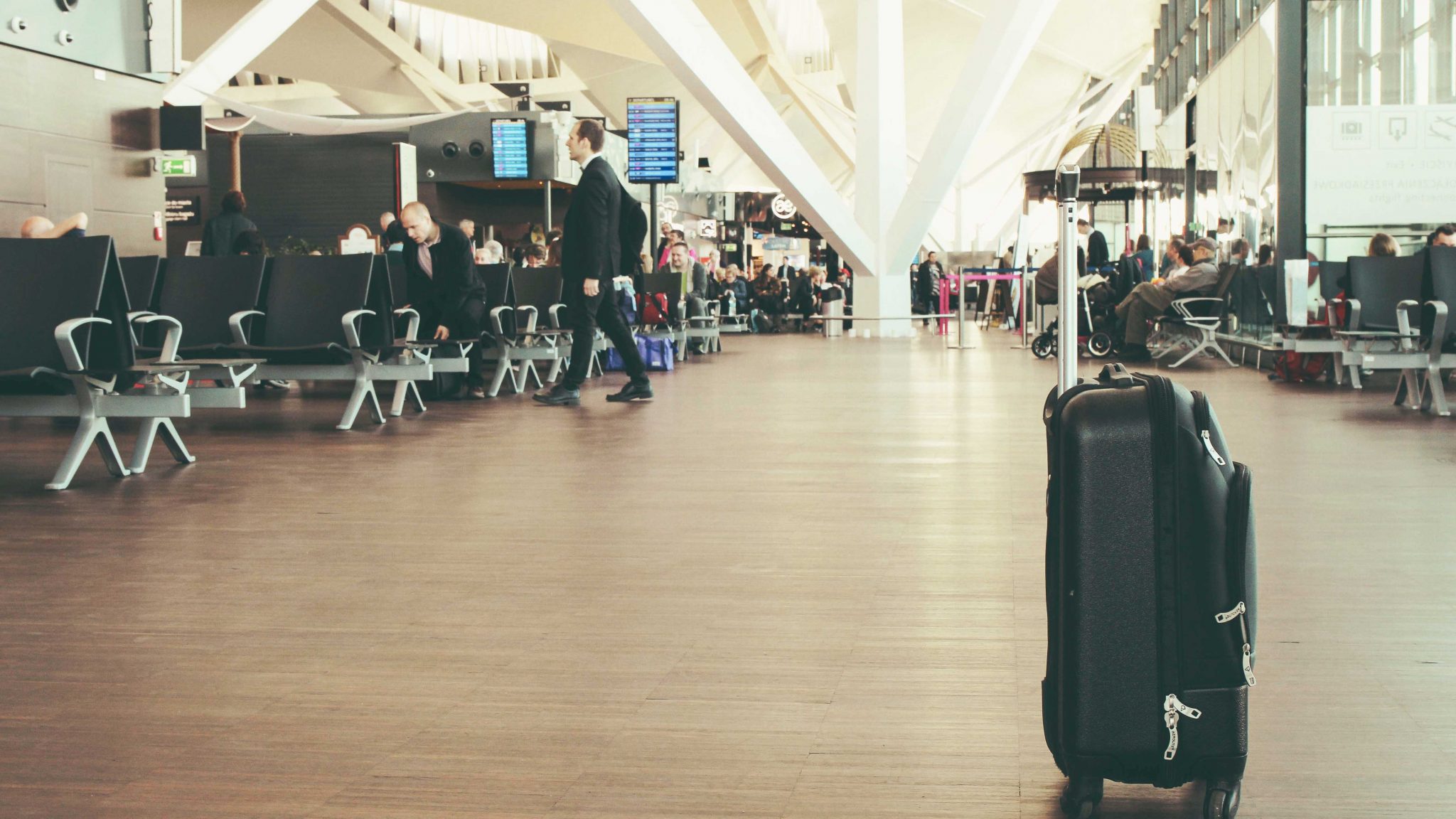 Know Before You Go
CBD users are used to doing their homework. We are confident that you will check the regulations for your destination before traveling. Remember that federal law doesn't trump state law in some cases and just because a country has legal CBD, doesn't mean they want foreign products inside their borders.
We are lucky to have access to CBD products in the United States. Taking CBD oil on your trip can make the experience much better, especially if you want to stay calm when traveling. Just make sure you don't end up in handcuffs because you didn't do a little bit of research before your flight.
Sources
https://www.tsa.gov/travel/security-screening/whatcanibring/items/medical-marijuana
https://www.dhs.gov/how-do-i/learn-what-i-can-bring-plane