Best CBD Products for Sports Enthusiasts and Athletes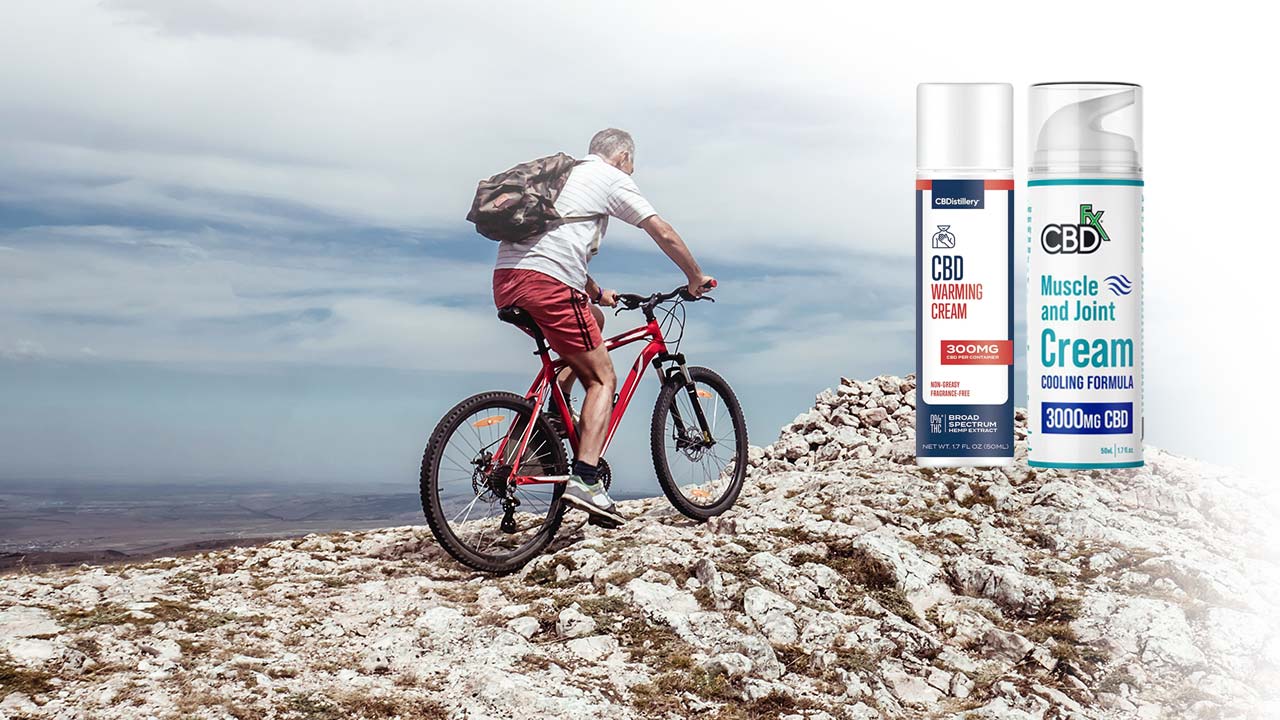 CBD for athletes is a rapidly growing product line addressing the special needs of physically active people. The popularity of these products is due to a variety of reasons that include delivering potential benefits during and after high energy activities, convenience and legality. CBD is legal for Olympic athletes now. The World Anti-Doping Agency removed CBD from its prohibited drug list, but athletes cannot use a product that contains any of the psychoactive cannabinoid THC. Athletes and sports enthusiasts will find many types of CBD products and CBD brands for athletes and other people who enjoy high-energy physical activity.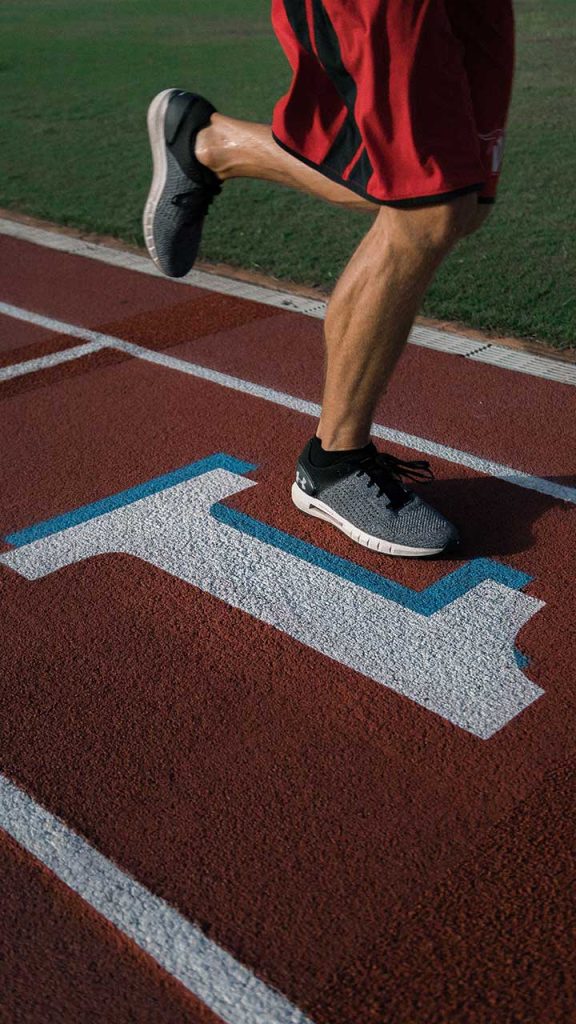 Athletes and sports enthusiasts are using a variety of CBD products that help them manage the symptoms of over-exertion. The CBD products for athletes include CBD gummies, CBD topicals, CBD oils and tinctures and CBD drinks and shots. Many of the products are formulated with other ingredients to boost the effects, including vitamins and minerals.
What to Look for When Buying CBD Products?
Clinical studies are indicating CBD may deliver therapeutic benefits, leading to the development of CBD products for sports enthusiasts and athletes. The research is focused on the impact of CBD on athletic performance or recovery after strenuous activities. There are several points to keep in mind.
1. Drug Testing
If drug testing is likely, you can buy THC-free products that are made with CBD broad spectrum or CB isolate that is pure 100% CBD without any THC traces.
2. Check Third-Party Lab Results
Always buy products that are tested by a third-party lab to verify content, potency and purity.
3. Choose Trusted Retailers
Always buy products from CBD retailers with a good reputation and do not make health claims the FDA does not allow.
4. Buy High Quality Products
Only buy high-quality products.
What Do the Research Studies Say?
The research on CBD and sports performance is sparse at this point. A review of preclinical studies on CBD and sports performance in non-athlete people and animal clinical trials found there were analgesic and neuroprotective effects. The preclinical studies also suggest that CBD may promote the healing of injuries to the skeleton.
Anecdotal evidence has indicated athletes use CBD in conjunction with other therapies to recover quicker from muscle damage and fatigue due to cognitive and physical exertion. Like other research studies, CBD was found to deliver many benefits potentially. The researchers in this study make the point that athletes cannot rely only on CBD to maximize endocannabinoid functioning. They must also manage their weight, exposure to environmental toxins.
Yet another study published in Sports Medicine suggests that CBD may have the ability to aid athletes with more rapid recovery by improving sleep. Sleep quality influences athletic performance. Once again, more research is recommended.
Most research to date has focused on sports recovery. Much more research is needed to assess CBD's effects on athletic performance and sports recovery, but studies to date have found CBD is beneficial, especially when taken after intense activity. The suggestion is that athletes will likely get maximum benefits by regularly using CBD products. Taking CBD once after physical exertion does not convey the full potential benefits of CBD.
Types of CBD Products for Athletes
There are different CBD products available today that are specifically formulated for athletes and sports enthusiasts. They include the following.
CBD gummies are one of the most popular CBD products sold today. They taste good and are easy to consume. They are also sold in various package sizes.
CBD gummies for athletes are ideal for athletes because they:
Are convenient to carry to the gym or an athletic event
Contain pre-measured CBD dosage
Come in different flavors which hide the earthy hemp taste
They are made with only all-natural ingredients that fit a healthy lifestyle
Are available in different potencies
CBD gummies for athletes are made with CBD full spectrum or CBD broad spectrum. Most of the broad spectrum products for athletes are THC-free, and you can verify that by checking the Certificate of Analysis (COA) supplied by an independent lab.
CBD topicals come in many forms. For example, you can find a CBD cream for athletes or a CBD lotion for sports enthusiasts. CBD topicals include gels, balms, patches, roll-ons and sprays. If you enjoy a soothing soak in the tub after a good workout at the gym or athletic competition, there are CBD bath bombs and salts.
Some of the advantages of using CBD topicals are the following.
Convenient to carry wherever you go
Can be applied to a targeted body area
May contain muscle and joint soothing ingredients like aloe vera
Are available in different scents that are also soothing
Are available with ingredients like menthol that produce a cooling effect
CBD topicals can produce feelings of relaxation because most contain ingredients known to affect the senses, like lavender and lemongrass oils, in addition to the CBD. A CBD topical designed to assist with post-exercise recovery may contain vitamins like vitamin B6 and herbs like arnica. Arnica has relieving properties.
The best CBD oil for athletes is consumed sublingually because that is the fastest way for the CBD to reach the bloodstream. You can take CBD oil before and after exercising or intense activity to get the full benefits. The various CBD products are available with CBD full spectrum and CBD broad spectrum.
Some of the advantages of using CBD oils and tinctures are the following.
Can purchase a CBD tincture with additional wellness boosting ingredients like Coenzyme Q10 and Curcumin
Can purchase a CBD oil blended with other oils, like coconut oil or sunflower seed oil to maximize the impact
CBD oils and CBD tinctures are available in different flavors
Can utilize the oil in different ways, i.e., sublingually, add to food, etc.
Products may address specific issues, like poor sleep quality
Available in different potencies
You want to buy the broad spectrum products that say they are THC-free if you are subject to drug testing. If not, the full spectrum products have the full cannabinoid profile the hemp plant offers.
Energy drinks are very popular today, and now you can purchase energy drinks and shots made with CBD and caffeine. Customers who tried these newer CBD products say they helped increase energy levels while also reducing joint or muscle discomfort.
Some of the advantages of CBD drinks and shots include the following.
Single pouch servings enable precise control of CBD intake
Contains essential vitamins like vitamins B6, B12 and C
Contains essential minerals like calcium and potassium
Available in different potencies.
CBD Assists More Athletes Each Day
Whether talking about CBD for professional athletes or CBD for weekend sports enthusiasts, it is clear that CBD is helping customers with the normal symptoms of physical activity. Neurology Professor Mike Barnes, who is also the Chairperson of the Medical Cannabis Clinicians Society, told Euronews that CBD is calming, helps reduce general discomfort associated with athletic activity, promotes better sleep and assists with discomfort control. If you are looking for an all-natural product that helps your body manage the strain of intense physical activity, try CBD.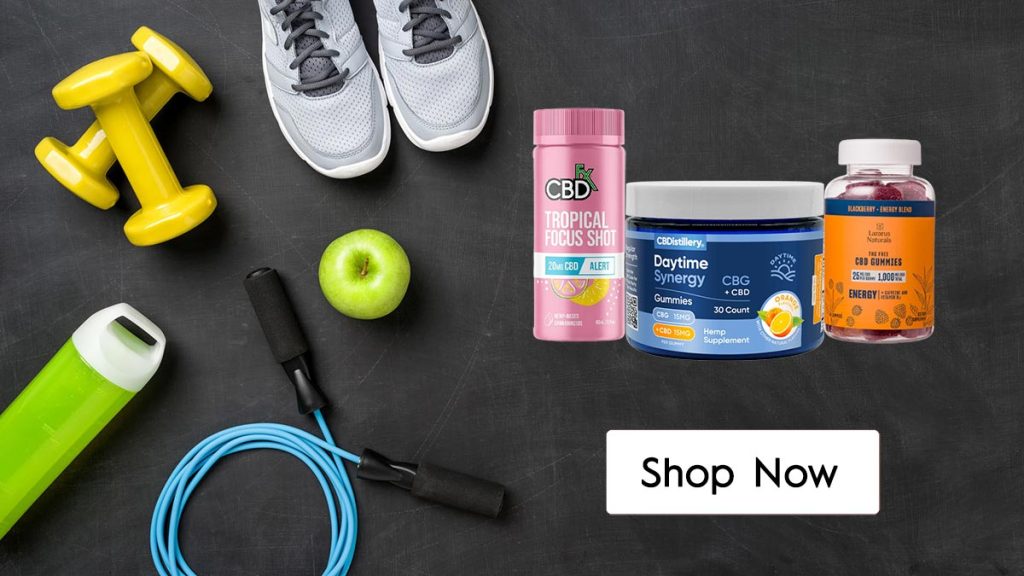 Sources
https://www.usada.org/athletes/substances/marijuana-faq/
https://www.ncbi.nlm.nih.gov/pmc/articles/PMC7338332/
https://www.ncbi.nlm.nih.gov/pmc/articles/PMC8369499/
https://www.ncbi.nlm.nih.gov/pmc/articles/PMC8566388/
https://www.mskcc.org/integrative-medicine/herbs/arnica
https://www.euronews.com/next/2021/07/31/olympic-athletes-are-praising-cbd-but-it-s-proving-controversial-here-s-why