A Guide to CBD Topicals: How to Choose the Right CBD Topical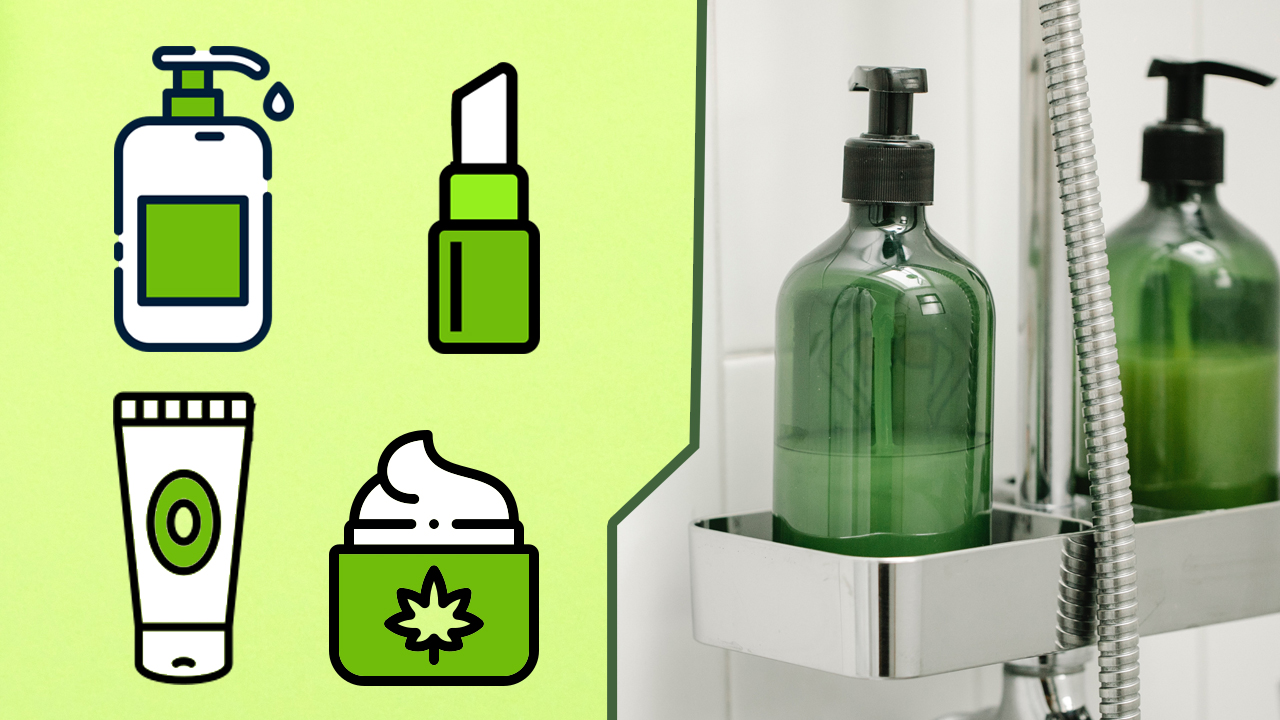 CBD is used in many products, including topicals. The topical CBD market is expanding rapidly with the U.S. market projected to grow 32.9 percent during the 2019-2025 time period. The growing list of topical CBD products shows how popular this category of CBD products has become as consumers search for natural ways to revitalize their skin or ease skin discomfort.
What are CBD topicals?
CBD oils for topical use are sold as creams, lotions, balms and other products that are blends of carrier oils, botanicals and various additional ingredients. Any product that is topical refers to something that is directly applied to the skin anywhere on the body. CBD (cannabidiol) topicals are rubbed into the skin to soothe dry irritated skin. A growing market segment is CBD cosmetics, like CBD lip balms and CBD face masks.
CBD Topicals Pros and Cons
The skin is rich in the endocannabinoid receptors CB1 and CB2, and there are numerous clinical studies in progress to identify skin permeation of CBD topicals. CBD primarily interacts with the CB2 receptors. For most CBD types, the CBD only reaches into the upper skin layer and does not make it to the bloodstream.
Various studies have found CBD can influence the skin response in a positive way. The transdermal gel is topical that enables CBD to reach the bloodstream, and the one that best modulated was the hydrophilic (mixes with or dissolves in water) gel. The CBD solution that had the best permeation rate and retention rate was the CBD propylene glycol and water mixture. Other permeation enhancers include essential oils like eucalyptus. Several studies found that 10 mg of CBD with no formulation had an 8.6 percent bioavailability.
The skin is an organ that protects the body from environmental threats. Most skin cells are water-soluble which hinders absorption of CBD because it is fat-soluble. That is why CBD topicals with propylene glycol and water mixture work best for bioavailability. The carrier oils added to products are also designed to help the skin and improve CBD absorption through the skin.
CBD Topical Pros
Can apply directly to an affected area
Effects are concentrated on the affected area
Transdermal patches have a relatively high CBD bioavailability compared to other CBD topicals
Are not consumed so potency is not reduced through the digestive process
Many types of products to choose from so can select one or more that work best
Anecdotal evidence by users indicate CBD topicals provide skin relief for conditions like dry skin or for minor muscle and joint soreness
Available in a variety of bases like shea butter and coconut oil
Easy to use
CBD Topical Cons
Low CBD bioavailability (except for transdermal patches) because unable to penetrate below the upper skin layer
CBD dosage is not precise
Not enough research conducted yet to medically ascertain the benefits of CBD topicals, meaning each person must rely on their personal experience
Some people may experience side effects so should start using on a small skin area
Experiencing the maximum impact may require multiple applications since CBD skin absorption may be slow
Types of CBD Topicals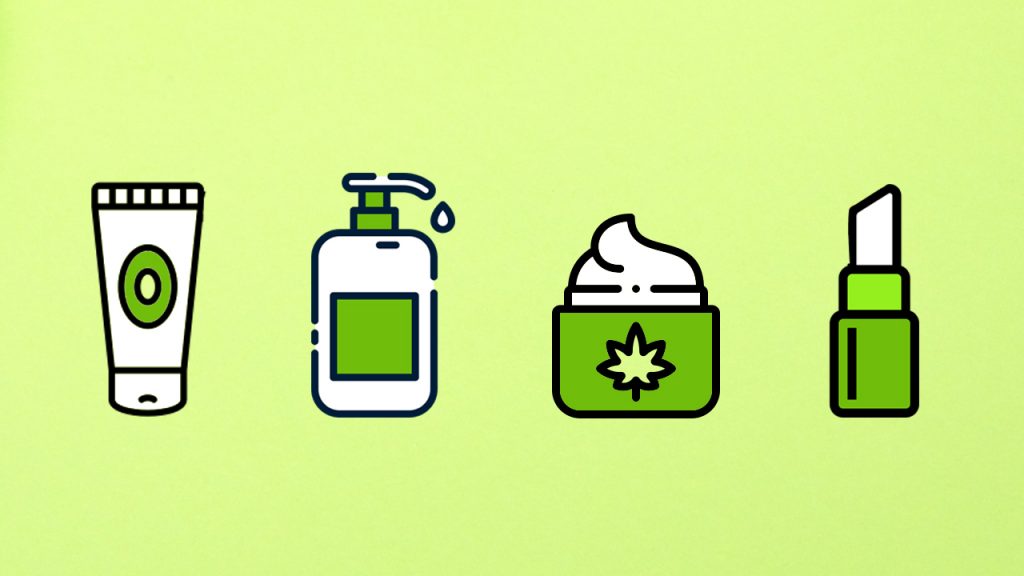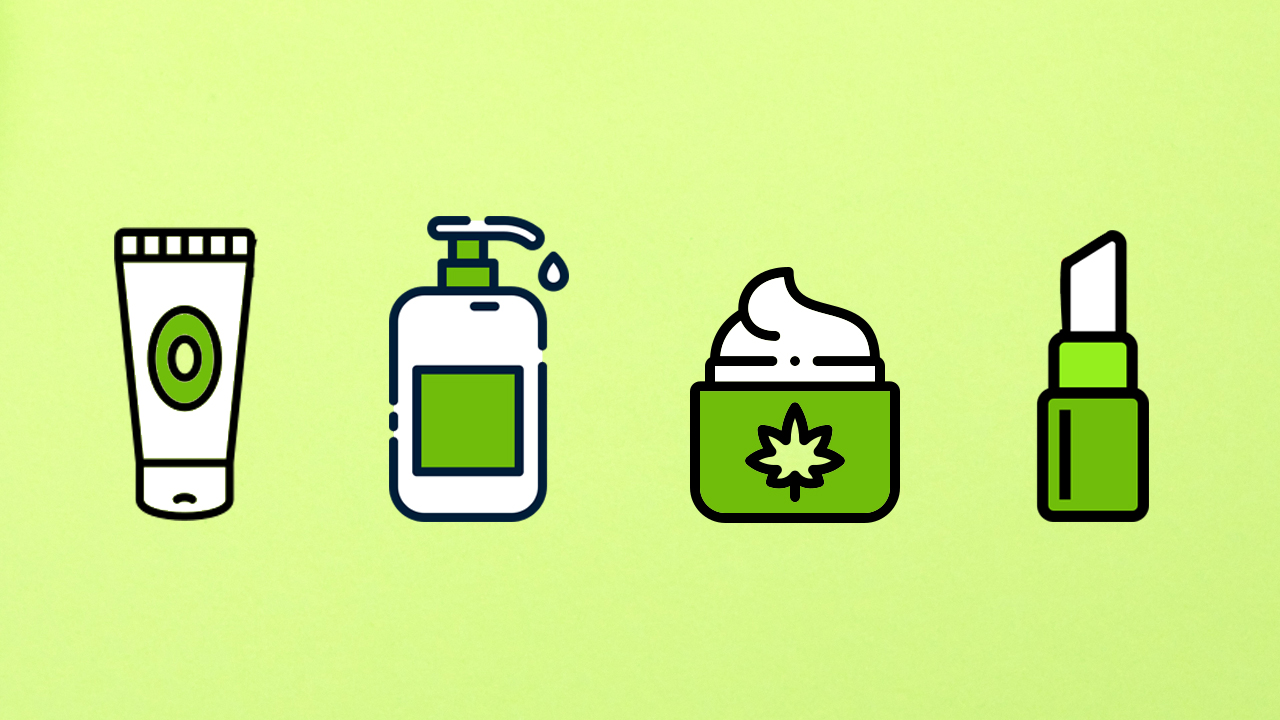 The CBD topicals category has grown significantly in terms of the types of available products and their purpose. For example, you can find various CBD topicals. Following are the types of CBD topicals and their basic characteristics.
CBD Creams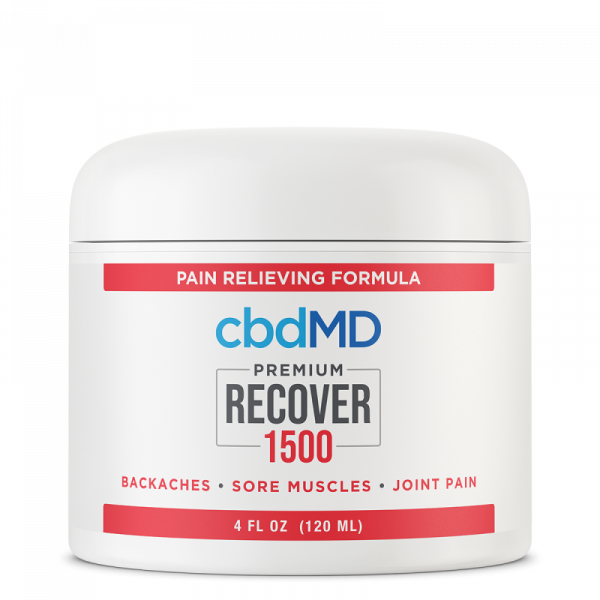 CBD creams are thicker than lotions. They are made with a variety of oils and water, but with more oil than water. Creams may have other ingredients like glycerin, vitamin B6, and white willow bark.
CBD creams are developed to serve different purposes, including face hydration, localized skin moisturizing, reduced skin irritation, muscle and joint cooling and recovery from exercise. The botanicals and other ingredients added to the cream depending on the purpose the cream was developed to address.
CBD Balms and Salves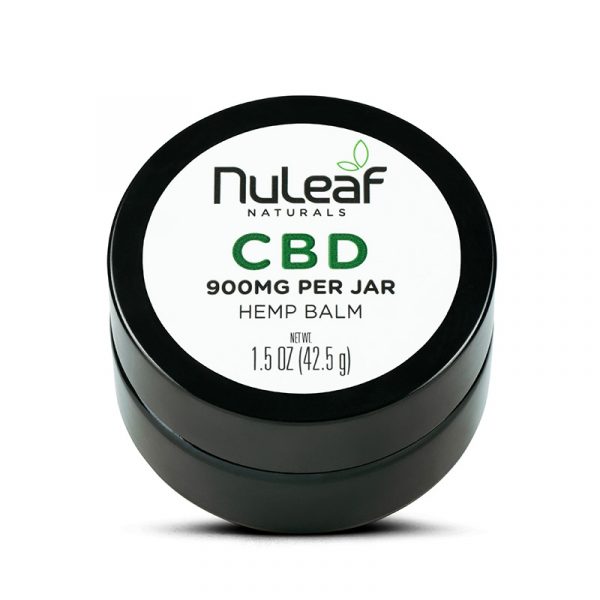 Balms and salves are similar but not identical. Balms are made with wax and fatty oils and have a thick consistency. Salves are also made with wax and fatty oils, but with a lower amount of both compared to balms. This makes salves softer and smoother than balms.
Beeswax is a common ingredient, and multiple botanical oils are used that are known to soothe skin, like lemongrass oil and eucalyptus oil. Balms and salves soothe irritated or dry skin, prevent skin chapping, promote relaxation and promote a reduction in aches.
CBD Lotions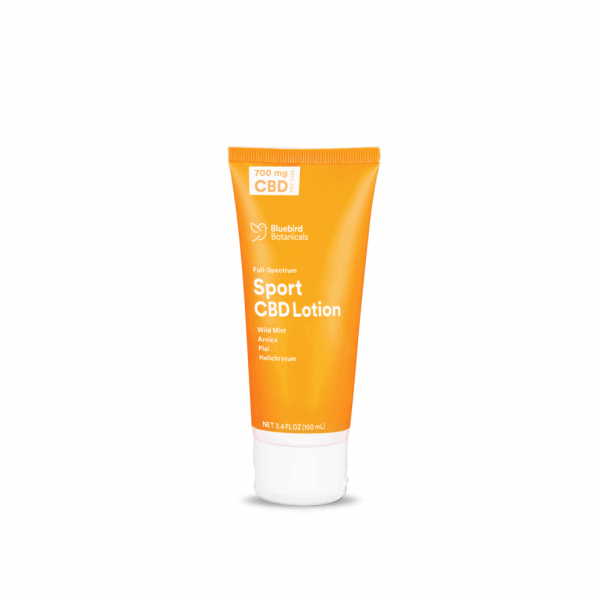 CBD lotions are not as thick as CBD creams because they have more water than oil, like witch hazel water and rose flower water. Added ingredients are known to benefit skin come from nature and add pleasant scents, like aloe leaf juice, grapefruit peel oil and lemon peel oil. CBD lotions are used similarly to CBD creams.
How does CBD lotion work? It works like the other CBD topicals, except for patches. The carrier oils help the CBD bind with the CB2 receptors in the upper layer of the skin. The additional ingredients add a synergistic effect, so you get the maximum amount of help for your skin.
CBD Gels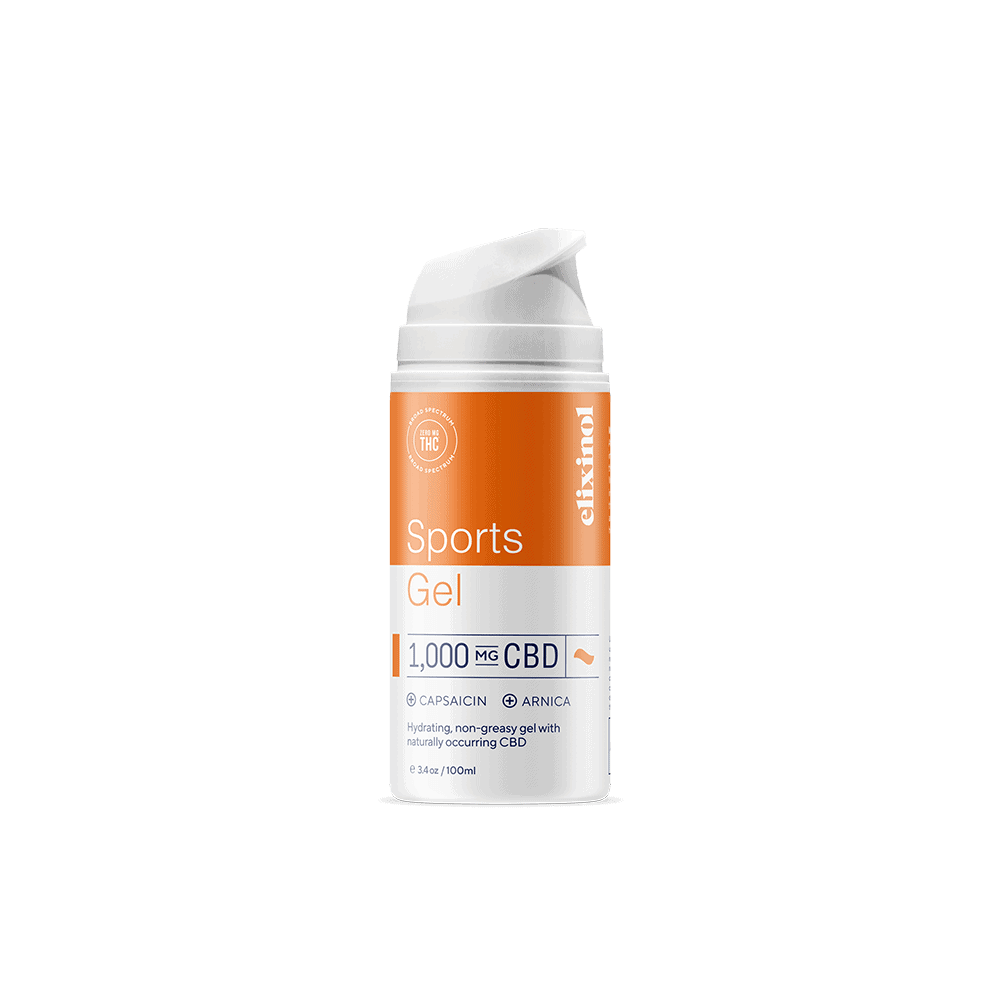 CBD gels are water-based which helps with CBD absorption. As discussed earlier, research indicates gels may have the highest bioavailability which is why many products are CBD gels. This is one reason there is a good product selection for people looking for recovery after exercise or playing a vigorous sport.
Many gels are roll-on which enables conveniently addressing the specific area needing relief. CBD gel roll-ons and rubs will contain ingredients like water, isopropyl alcohol, terpenes, menthol, camphor, glycerin, sweet orange peel oil and more.
CBD Patches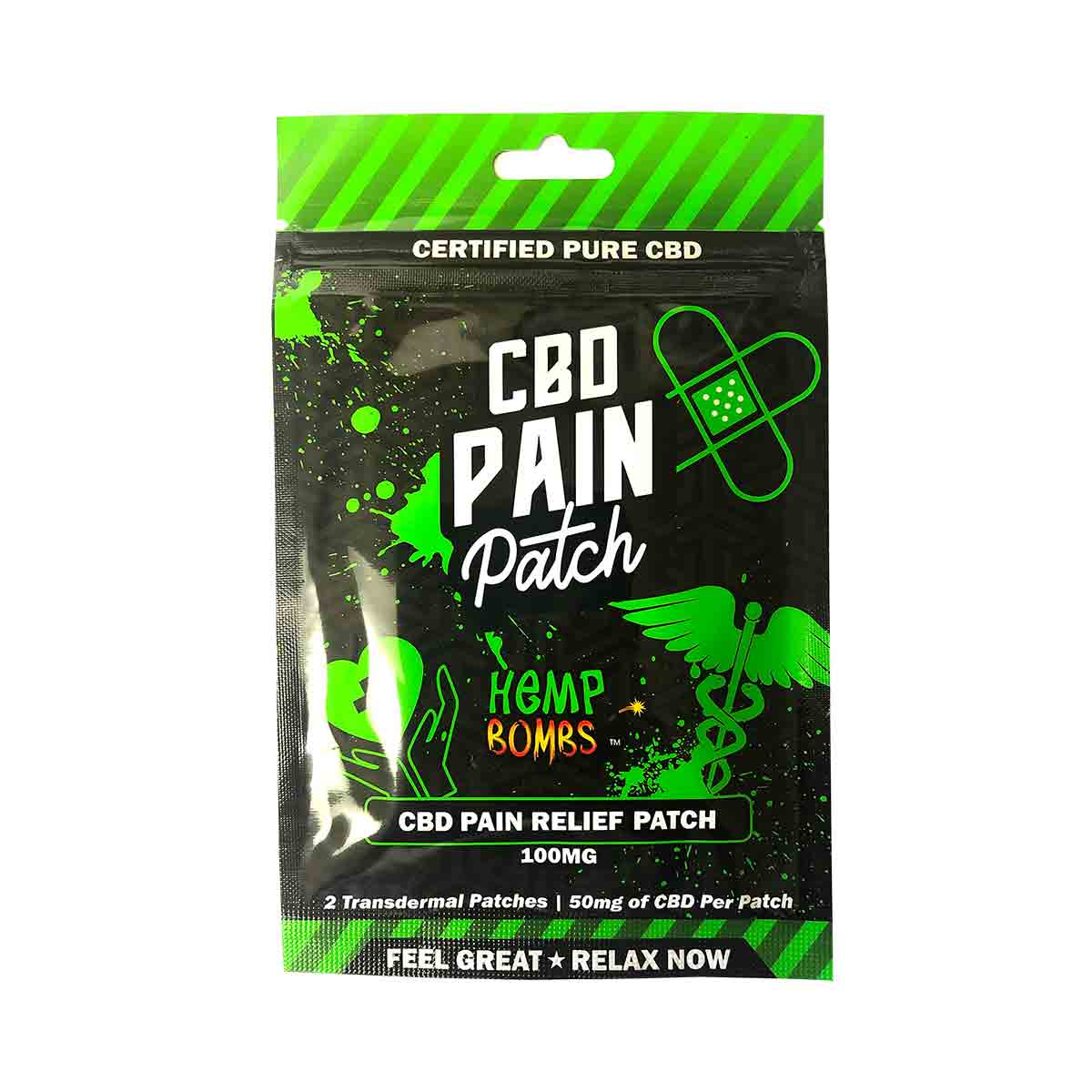 Medical researchers have ascertained CBD transdermal patches can deliver CBD deep enough in the skin for CBD to reach the bloodstream. The CBD patch can work for one or more days and provide a steady supply of CBD via a blend of carrier oils.
CBD Roll-Ons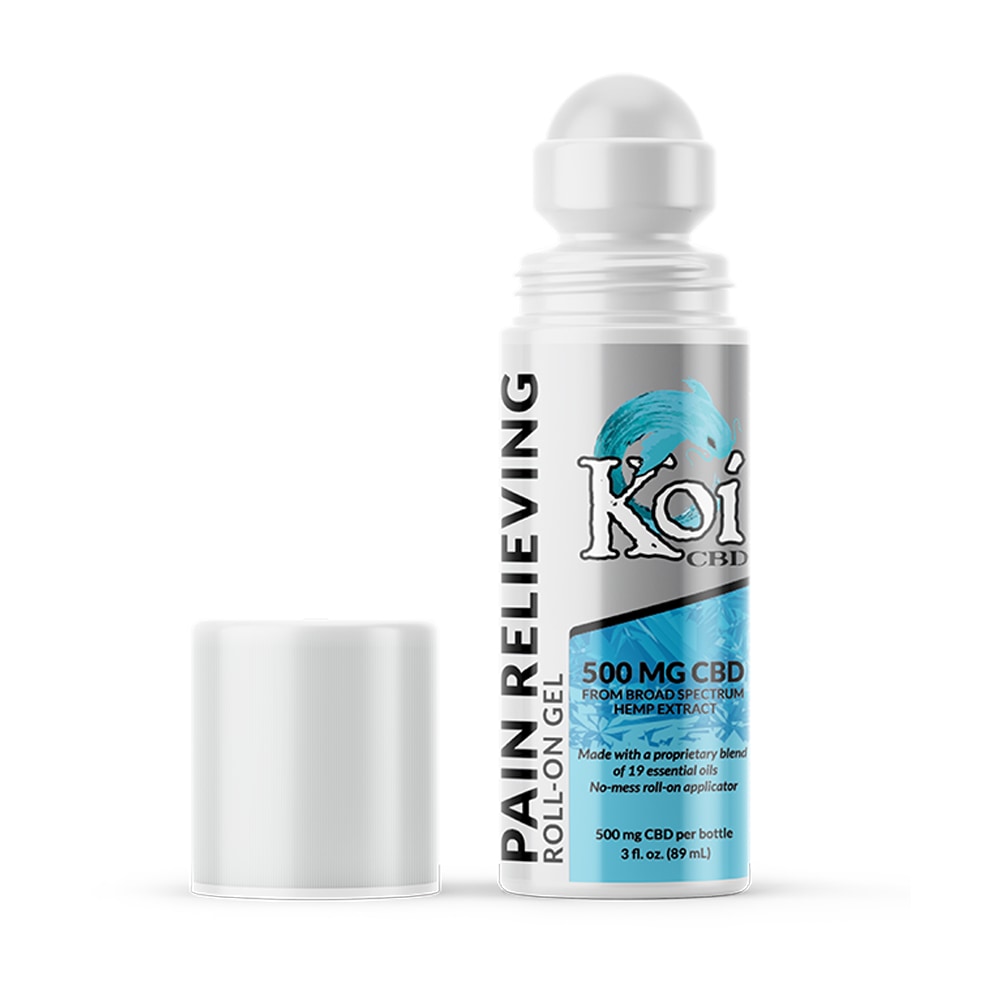 As mentioned, CBD roll-ons are made with a water-based gel but are also available as a roll-on cream. Added are ingredients like aloe, menthol, lidocaine and a variety of oils plus some glycerin. The CBD roll-on is convenient, easy to apply and delivers its benefits right where you need them most.
CBD Sprays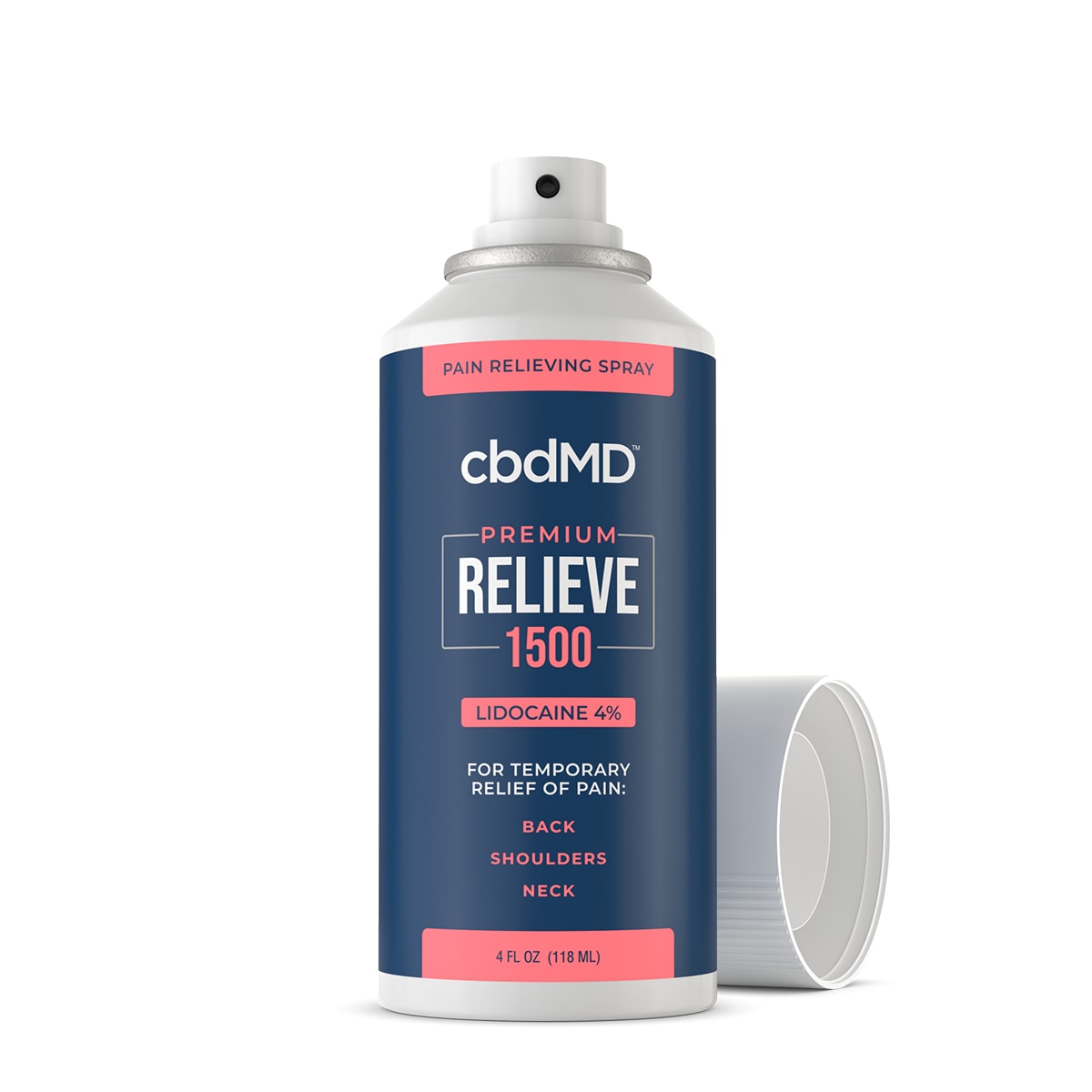 CBD sprays are as convenient and easy to apply as CBD roll-ons. The added advantage is the ability to cover a larger area of the skin quickly. They are available to serve different purposes, like providing temporary relief, promoting a sense of calm, assisting with recovery from vigorous activity and promoting general well-being.
Facial masks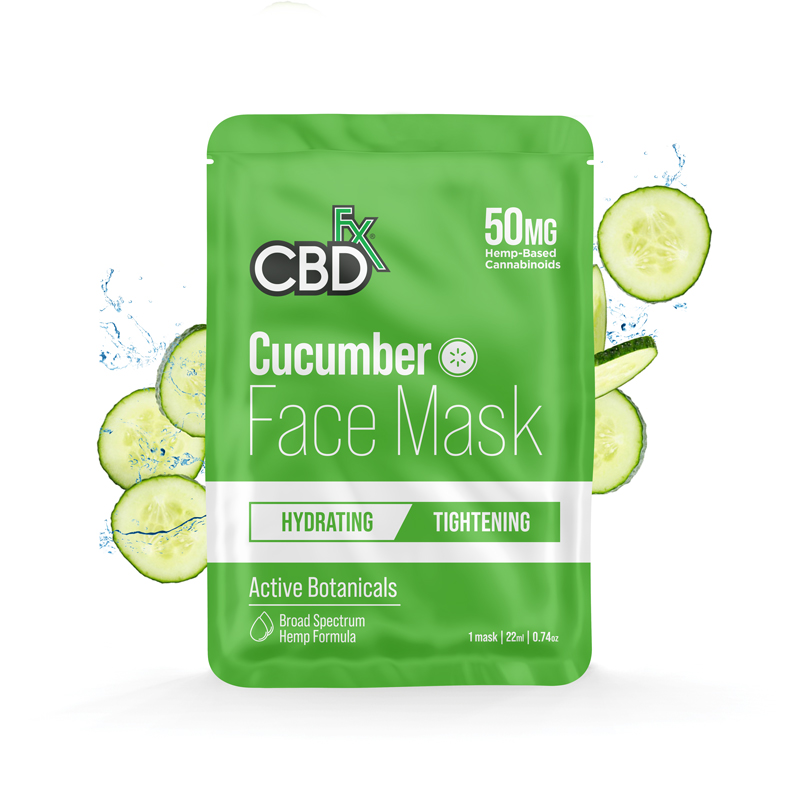 CBD facial masks are used to tighten, moisturize, brighten and/or soothe facial skin. Products are made with botanicals like aloe leaf juice and citrus extracts, and lavender oil and olive oil esters plus glycerine or glycol.
Lip Balms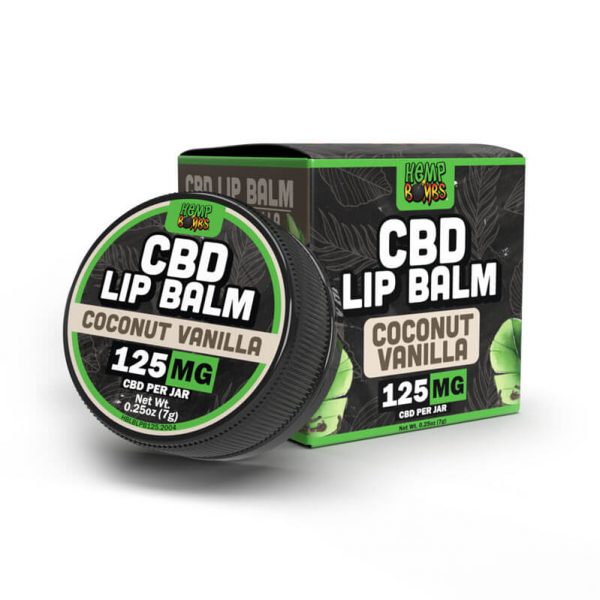 CBD lip balms can help you soothe dry chapped lips and/or serve as a barrier to environmental damage. They contain ingredients like high-quality CBD, almond oil, Vitamin E, shea butter, beeswax, sunflower seed oil, natural flavoring and/or other similar ingredients. Lip balms are available in stick form applied like a roll-on or as a balm in a container that you apply with your finger or cotton swab.
Bath Salts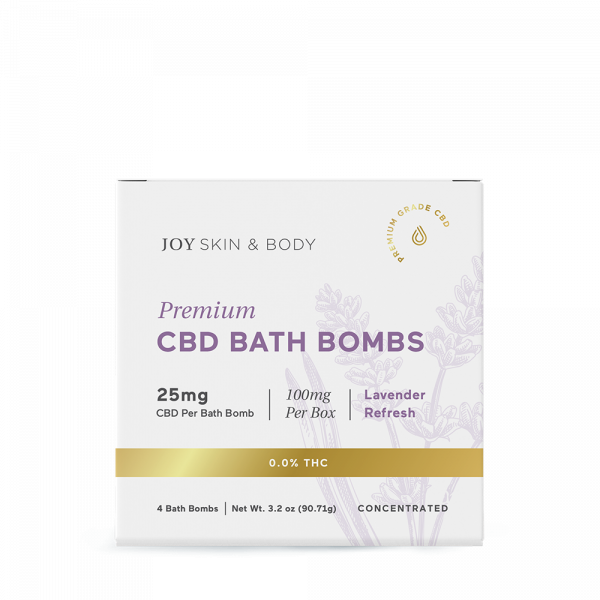 This is the only type of topical that covers all the skin. You add the bath salts to warm water and enjoy a relaxing, skin-soothing experience. Bath salts contain ingredients that are beneficial to the skin and may also be mood-enhancing, like peppermint essential oil and eucalyptus essential oil.
You can also use CBD oil topically. Just apply the oil directly to the desired skin area to get localized relief.
How to Choose CBD Topical Product?
| | | | | | | | |
| --- | --- | --- | --- | --- | --- | --- | --- |
| | CBD Creams | CBD Balms | CBD Lotions | CBD Gels | CBD Patches | CBD Roll-Ons | CBD Sprays |
| Ingredients | A variety of oils and water, other ingredients like glycerin, vitamin B6, and white willow bark | Wax and fatty oils and have a thick consistency | A blend of lavender, rosemary, coconut, jojoba oils | Purified water, menthol, ethanol, capsaicin, essential oils | A blend of carrier oils, menthol and lidocaine for soothing and cooling relief | A water-based gel, aloe, menthol, lidocaine and a variety of oils | Purified water, aloe leaf juice, menthol, lidocaine |
| Purposes | Face hydration, skin moisturizing, reduced skin irritation, muscle and joint cooling | Soothe irritated, dry skin, prevent skin chapping, promote a reduction in aches | Nourish and hydrate the to make it soft, silky, and smooth | Temporary relief of aches | Instant relief | Relief properties | Relieving, recovery from vigorous activity |
| Enter Bloodstream | ❌ | ❌ | ❌ | ❌ | ✔️ | ❌ | ❌ |
How Do CBD Topicals Differ?
Spectrum
CBD topicals are made with one of three spectrums:
CBD full spectrum contains all the cannabinoids, terpenes, flavonoids and other compounds in the industrial hemp plant. This means it may have .3 percent THC.
CBD broad spectrum contains all the cannabinoids and other compounds and elements in the industrial hemp plant, except for THC. The THC is extracted during the manufacturing process. Products are labeled as THC-free because, at the most, only a trace of THC may remain.
CBD isolate is a pure CBD hemp extract. All phytocannabinoids and other compounds, including any trace of THC, are removed. All that is left is CBD. Some CBD transdermal patches are made with CBD isolate. Most creams, lotions and other types of CBD products are made with CBD full spectrum and CBD broad spectrum, though some CBD isolate products are available too.
Added ingredients
Since CBD topicals come in many forms and serve many purposes, the added ingredients are different from product to product. It is important to review the list of ingredients that each product contains to ensure it does not include anything you might be allergic to, like grapefruit peel.
Amount of CBD per Application
With so many CBD topicals, it is not surprising that the amount of CBD per application also varies. The CBD retailer will inform its customer of the amount of CBD per dose. You will find dosage information either on the product label or online.
For example, a container of CBD cream may have 1,500 mg of CBD in total, 50 mg of CBD per one ounce and 25 mg of CBD per application. So an application amount is half an ounce. A CBD cream developed to deliver muscle and joint relief will likely have a higher CBD amount. For example, a 1.7-ounce container with 3,000 mg of CBD may deliver a CBD dose per one ounce of 1,764.71 mg of CBD.
In another example, a CBD lotion might have 700 mg of CBD per container, 7 mg of CBD per 1 ml and 35 mg of CBD per application. The application amount is 5 ml.

A lip balm may have 50 mg of CBD total with 333.33 mg of CBD per one ounce. The application size is .15 ounces.
You can shop around and find the product type and CBD amount per application that best meets your needs.
Frequently Asked Questions
How long do CBD topicals last?

The answer to this question depends on the product and your body makeup. Generally speaking, a CBD topical like a cream or lotion can last 4-6 hours. It takes about 15-20 minutes for the effects of CBD to begin. There is a 96-hour transdermal hemp extract patch available now which means you would replace the patch every four days.

It is always recommended to start with a low application amount of CBD to make sure you tolerate it well. You can increase your CBD application amount over time.

What is an effective CBD topical dose?

Each person responds differently to CBD. You could start with a CBD low-dose cream, lotion or gel, especially if using a CBD topical for the first time. There is no recommended CBD per application amount for topicals. When shopping for a CBD topical, check how much one ounce of CBD a product contains for comparison purposes.

How do you use a CBD topical balm?

A CBD topical balm is applied by rubbing a small amount on the skin. Be sure to use the balm as intended. For example, a CBD balm for the skin should not be applied to the face. If you want CBD for the face, then buy a CBD face mask or cream or lotion that says it is for the face. Each product will indicate the main purpose of the balm.

Rub the CBD topical balm on clean skin until completely absorbed.

How often do you need to apply CBD topicals?

Some CBD manufacturers recommend applying a CBD topical no more than four times each day. You could start with once or twice a day.
Many Options Means Something for Everyone
The many types of CBD topicals available today, and the variety within each category, means there is an ideal product for everyone. Always purchase your CBD products from a retailer with an excellent reputation and great customer service. A high-quality retailer is transparent about product content and has products tested by an independent third-party lab. The lab report should be easily accessible. Be an informed consumer and read the lab report, check for customer reviews and follow the recommended application process.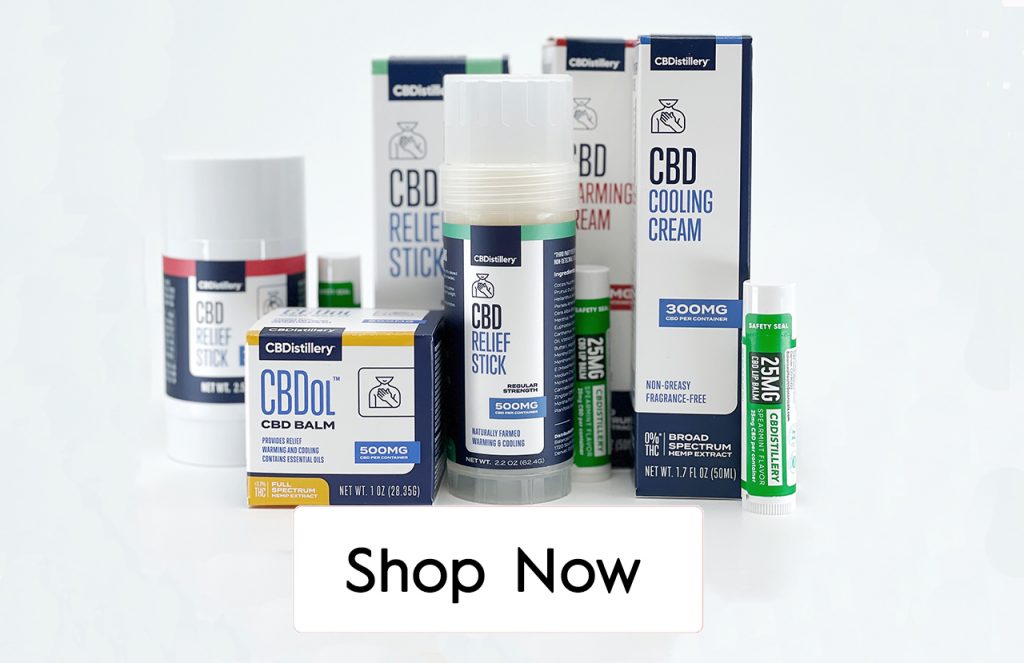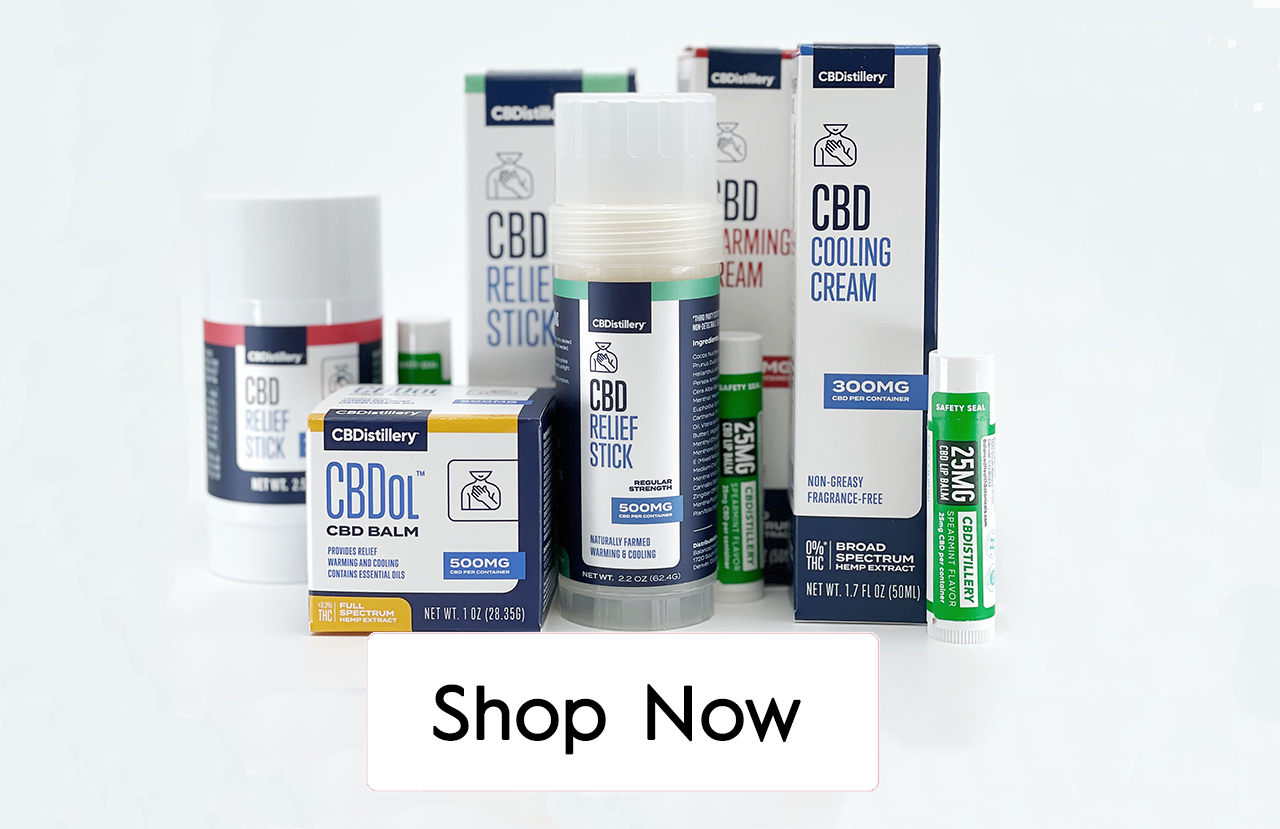 Sources
https://www.millioninsights.com/industry-reports/global-cbd-skin-care-market
https://www.researchgate.net/publication/346445200_Topical_Administration_of_Cannabidiol_Influence_of_Vehicle-Related_Aspects_on_Skin_Permeation_Process
https://cot.food.gov.uk/sites/default/files/2020-08/tox202023topicalcbdforwebsite_accessibleinadobepro_0.pdf