Benefits of CBD Oil for Detox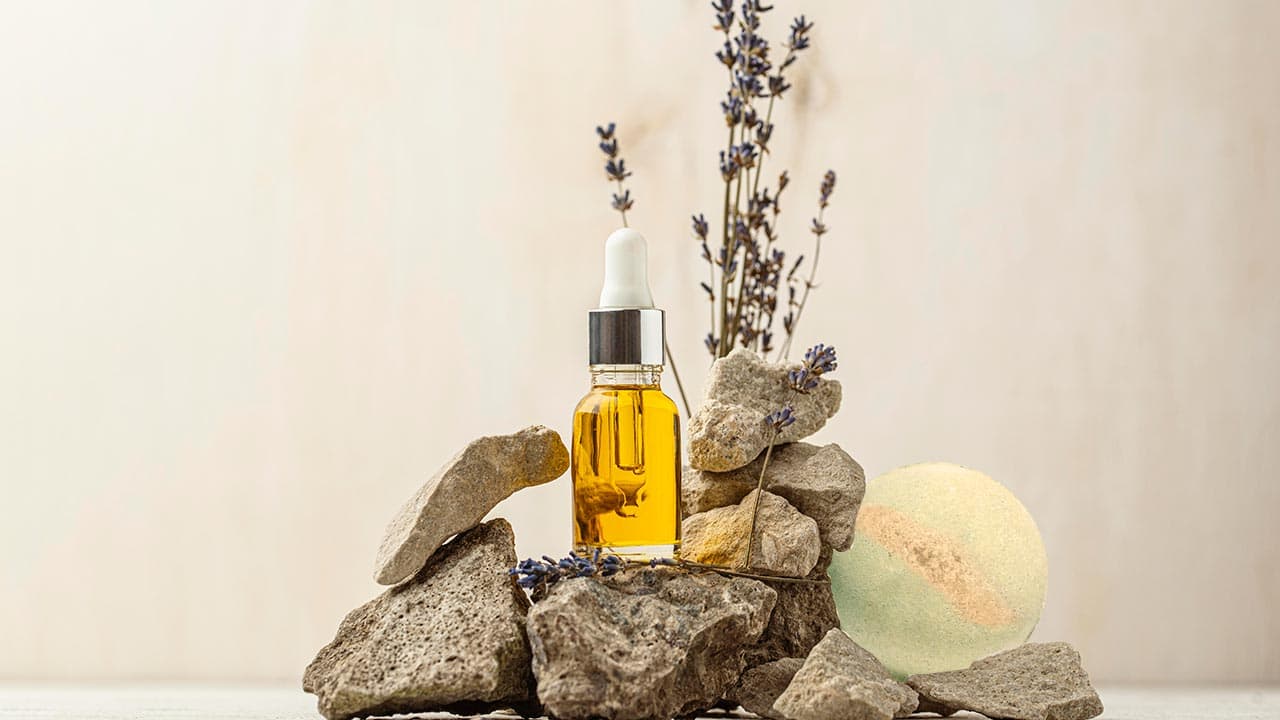 Does CBD detox your body? It helps with detoxification by addressing some of the reasons that toxins in the body develop. Various CBD products reduce it, the source of many health problems and diseases, and promote general well-being.
Unlike many detox products, CBD is all-natural. CBD products do not contain dangerous cleansing ingredients that can cause health problems. Though more research is needed, there is a growing body of knowledge that has found CBD could be a significant contributor to the antioxidant power that you need to stay healthy.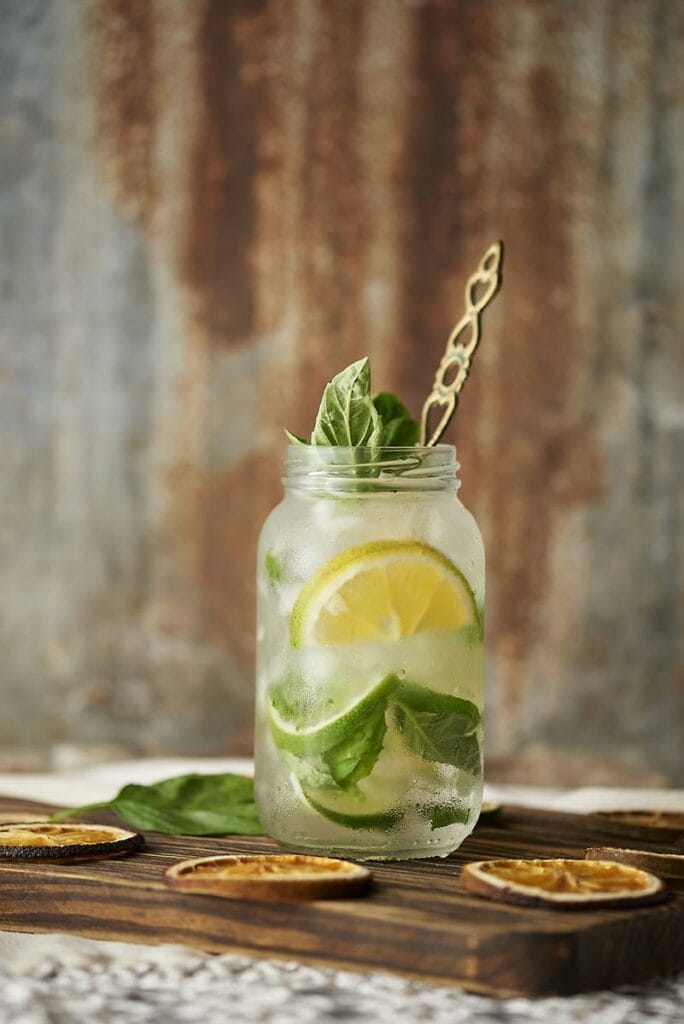 TLDR: Detoxification, the flushing of toxins in the body, is a popular practice. Many detox products are not safe to use because they contain harsh ingredients. One of the many CBD detox benefits is that CBD is all-natural and blended with all-natural ingredients that may reduce contributors to toxin buildup in the body like poor sleep. CBD is safe, and research is showing it may promote general well-being in several ways.
What is Detoxification?
When you hear the word detoxification, do you think first of drug and alcohol recovery? Detoxification is a broad term that refers to naturally removing toxic substances from anything living, especially humans. Yet, there is more to detoxication than simply removing harmful toxins and chemicals. Your emotional and mental wellbeing also influences the generation of harmful toxins and the ability of your body to remove them.
For example, a high level of chronic discomfort can lead to several toxic results. A few clinical studies and literature reviews demonstrate how discomfort produces toxins.
1. Can Cause Liver Damage
A review of medical studies on liver injury caused by discomfort and tension found they interrupt the immune system. Two contributors to this process include an over-production of hormones and activation of the nerves in the fight-or-flight response.
2. Increases Production of Free Radicals
Discomfort generates free radicals which lead to oxidative injury. Numerous studies have found that free radicals are the underlying cause of the development of many age-related diseases like cardiovascular disease and neurodegenerative diseases.
3. Disrupts Sleep
High tension and nervousness often make getting a good night's sleep impossible. It is a vicious cycle. The elevated discomfort response then increases cortisol production, negatively impacting sleep.
4. Can Increase Tolerance for Discomfort
Several studies have found that people who feel constant tense are more sensitive to discomfort. It is due to it causing an imbalance in the central nervous system.
These are just a few ways discomfort changes your mental and physical well-being. Reducing it is important to maintaining good health; CBD detoxification can help.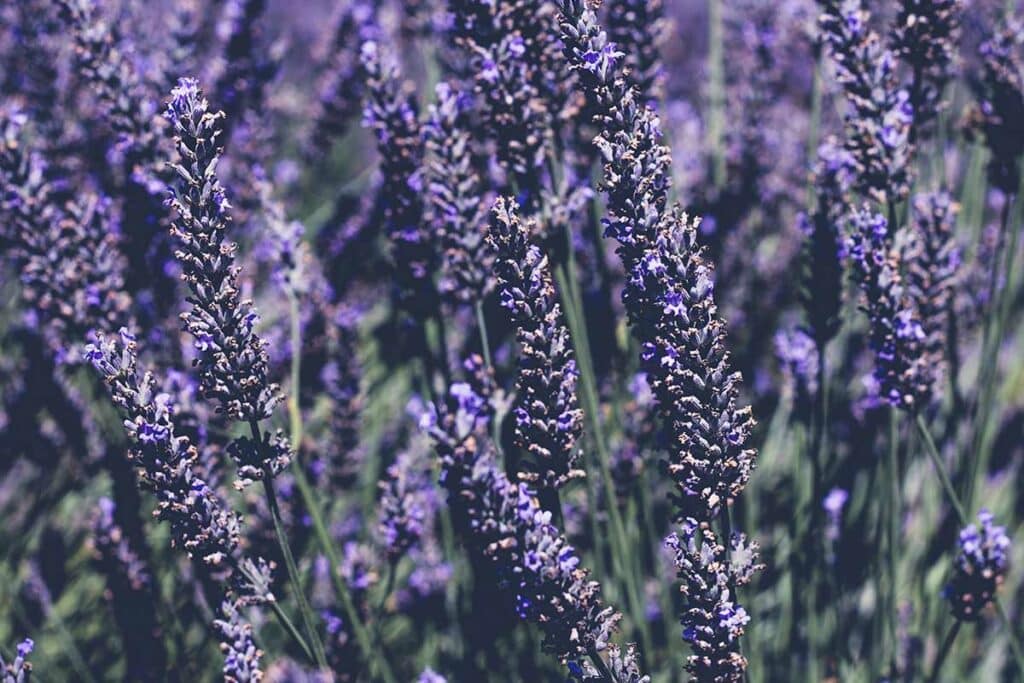 Can CBD Help to Detox?
Does CBD detox your body? CBD can promote feelings of relaxation which improve your mood levels. Getting enough sleep to assist the body in minimizing the development of toxic hormones and free radicals are essential strategies for detoxification. In one study alone, participants reported detox benefits from taking CBD because of it:
Improved relaxation – 37%
Improved sleep – 42.5%
Improved general health and well-being – 37%
It is believed that CBD may have antioxidant effects. Increasing antioxidants is a form of natural detoxification.
Is CBD good for your liver? People who have not already incurred liver damage may find that CBD could contribute to maintaining a healthy liver. Some studies have found that CBD may be good for the liver even if the liver is damaged due to an unhealthy lifestyle. In a 2021 study, CBD was found to have antioxidant properties and relieved some liver injuries caused by alcohol abuse and a high-fat diet.
How to Detox with CBD?
What is CBD detox? It is not one thing. It could be using CBD products promoting relaxation, like CBD gummies and bath bombs. The products specifically designed to help you detox also have a blend of other ingredients known to support detoxification efforts by serving as antioxidants.
For example, apple cider vinegar has been found to affect heart risk factors positively. It has been found to promote calm. Apple cider vinegar also has antimicrobial properties, per clinical research. Adding apple cider vinegar to CBD in a gummy gives you double the antioxidant power.
Some other typical natural ingredients that help with detox include lavender, eucalyptus and ginger, to name a few.
Most of the time, CBD is used for its positive effects, but there could be times you want to flush it out even though it is not psychoactive. If you want CBD for detox purposes and know how to flush CBD out of your system to fully detox, drink a lot of water and exercise to increase sweating. For example, you may want to ensure it does not appear on a drug test (which it should not). The more CBD you take and the longer you take it, the more likely it will build up in your body's systems.
CBD Detox Product Reviews
The following CBD products are suggestions for those who want to know how to detox with CBD in different ways.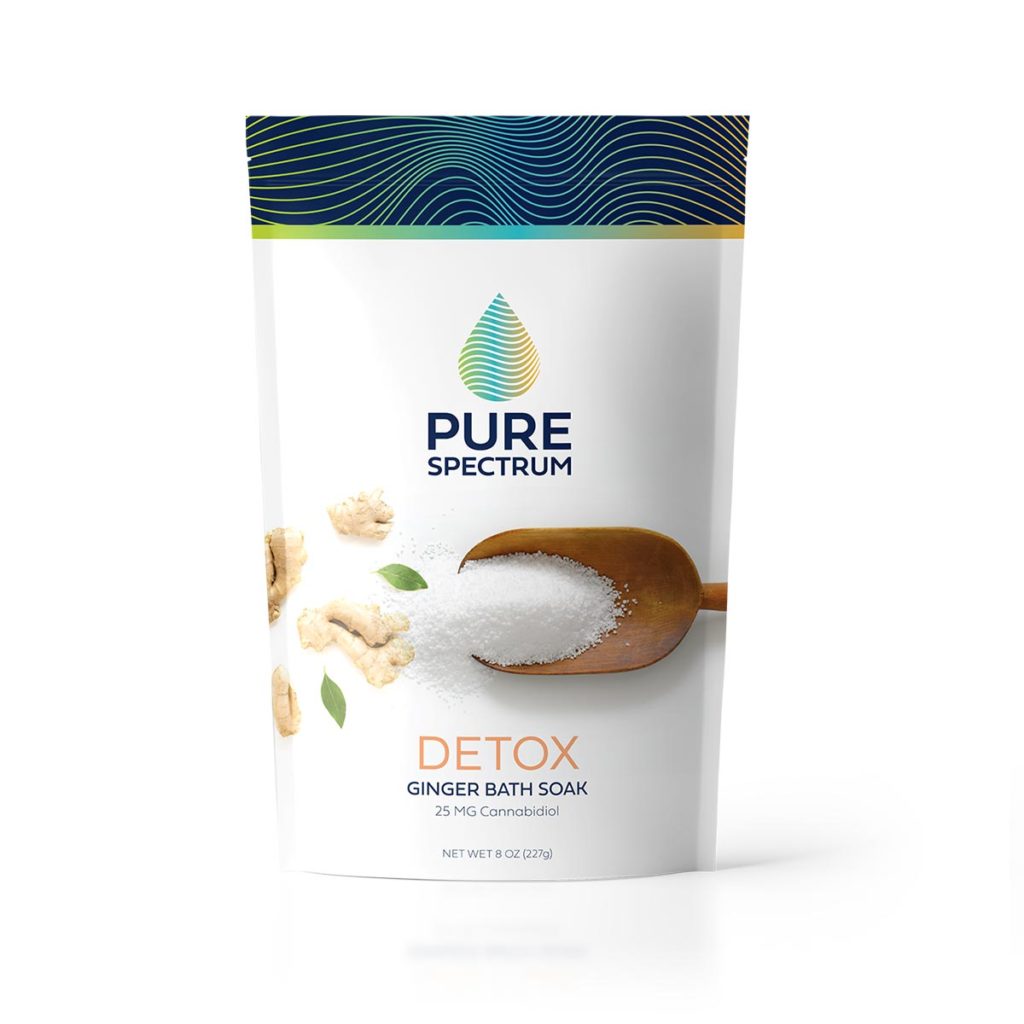 The Pure Spectrum, Detox Ginger Batch Soak is a product developed to help people restore calm. It also provides soothing skin benefits.
Contains ginger essential oil, a natural antioxidant
Contains magnesium sulfate for muscle and joint relaxation
12.5 mg per bath soak or 3.13 mg per 1-ounce
Opens skin pores and offers natural antioxidant properties
CO2 hemp extraction process
GMO-free
USA-grown organic hemp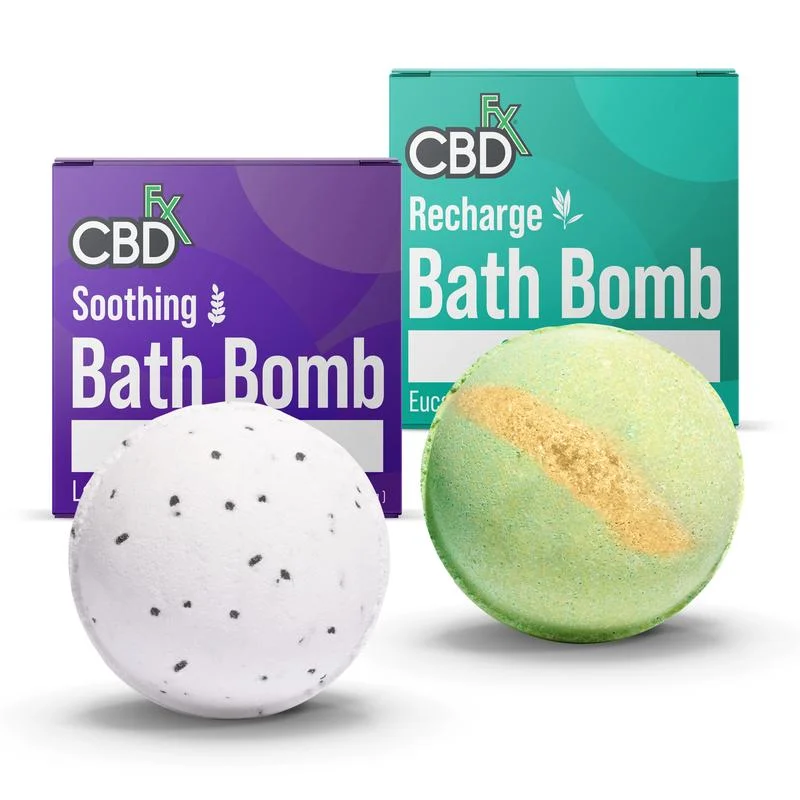 The CBDfx CBD Bath Bomb was carefully formulated to help people feel relaxed. This is a CBD detox bath bomb that contains a variety of ingredients that are known to deliver calming effects during a peaceful soak in the tub.
The package contains 200 mg of CBD
Two different bombs – a soothing and recharge bomb
The soothing bomb contains lavender essential oil and Hawaiian Black Salt
The soothing bomb has a lavender scent
Recharge bomb contains eucalyptus and spearmint fragrances
Recharge bomb contains peppermint and arnica essential oils
Softens skin and relaxes sore muscles and joints
Promotes good sleep
Organic hemp
No dyes in the product
Vegan
CO2 hemp extraction process
3. CBDfx CBD Foot Cream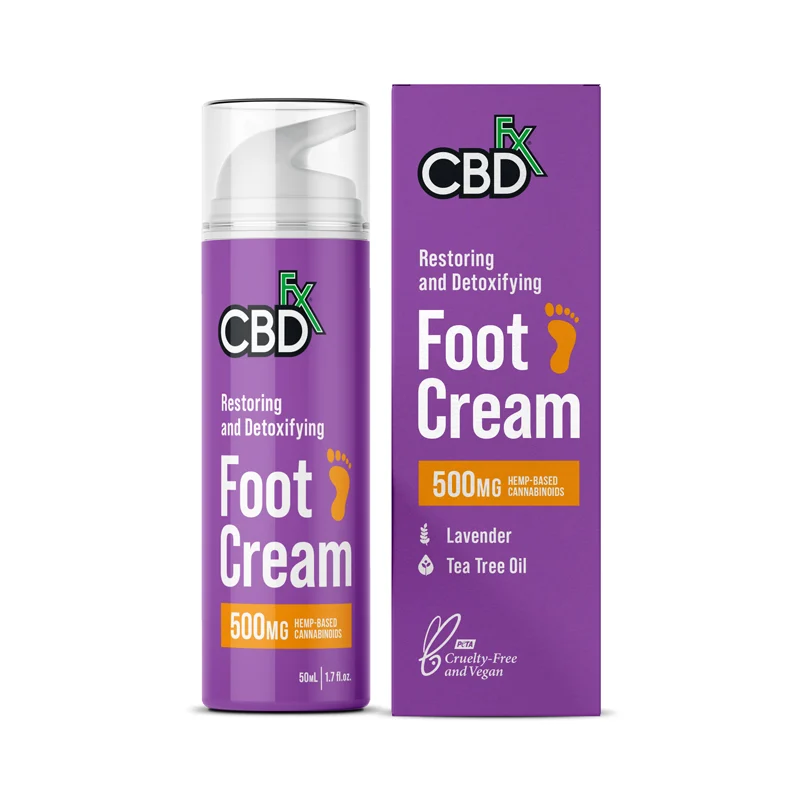 The CBDfx foot cream relieves tired, sore feet and dry skin.
The package contains 500 mg of CBD
Contains lavender oil, tea tree oil, jojoba seed oil, sunflower seed oil and oregano oil
Contains shea butter which nourishes and softens skin
Non-GMO
100 percent organic
CO2 CBD extraction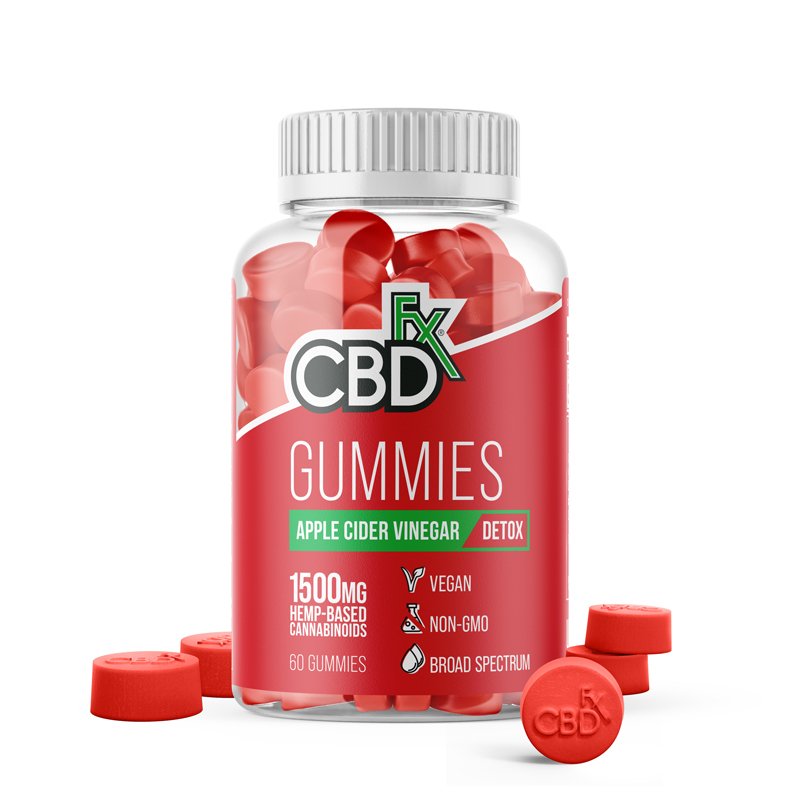 CBDfx, CBD Gummies with Apple Cider Vinegar offer a proprietary blend of ingredients that are carefully balanced to promote detox health benefits, increased energy and immune system support. CBD detox gummies
25 mg of CBD hemp per gummy
50 mg of CBD per serving with two gummy serving size
Contains organic apple cider vinegar
Contains organic pomegranate, 1.2 mcg of vitamin B12 and 1 mg of magnesium
Contains organic tapioca syrup and organic cane sugar
Pectin thickener
Organic hemp
Independent lab analysis
CBD Delivers Natural Detoxification
Does CBD help with detox? CBD helps with detox in numerous ways. It promotes relaxation, supports the immune system per multiple research studies and may improve sleep. There are many strategies for getting calm, including using CBD foot rubs and bath bombs or taking CBD gummies. High-quality products are available today that you can take advantage of to promote the well-being you need to control toxin buildup in your body.
Sources
https://www.ncbi.nlm.nih.gov/pmc/articles/PMC6422711/
https://www.ncbi.nlm.nih.gov/pmc/articles/PMC5927356/
https://www.bcm.edu/news/how-discomfort-can-affect-your-sleep
https://www.ncbi.nlm.nih.gov/pmc/articles/PMC3697199/
https://rheum.med.ufl.edu/2018/03/15/discomfort-can-increase-sensitivity/
https://jcannabisresearch.biomedcentral.com/articles/10.1186/s42238-021-00061-5
https://www.ncbi.nlm.nih.gov/pmc/articles/PMC7023045
https://www.frontiersin.org/articles/10.3389/fphar.2021.724747/full
https://www.ncbi.nlm.nih.gov/pmc/articles/PMC8243436/
https://pubmed.ncbi.nlm.nih.gov/29091513/
https://www.ncbi.nlm.nih.gov/pmc/articles/PMC5788933/