What is CBN and How It Connects with CBD?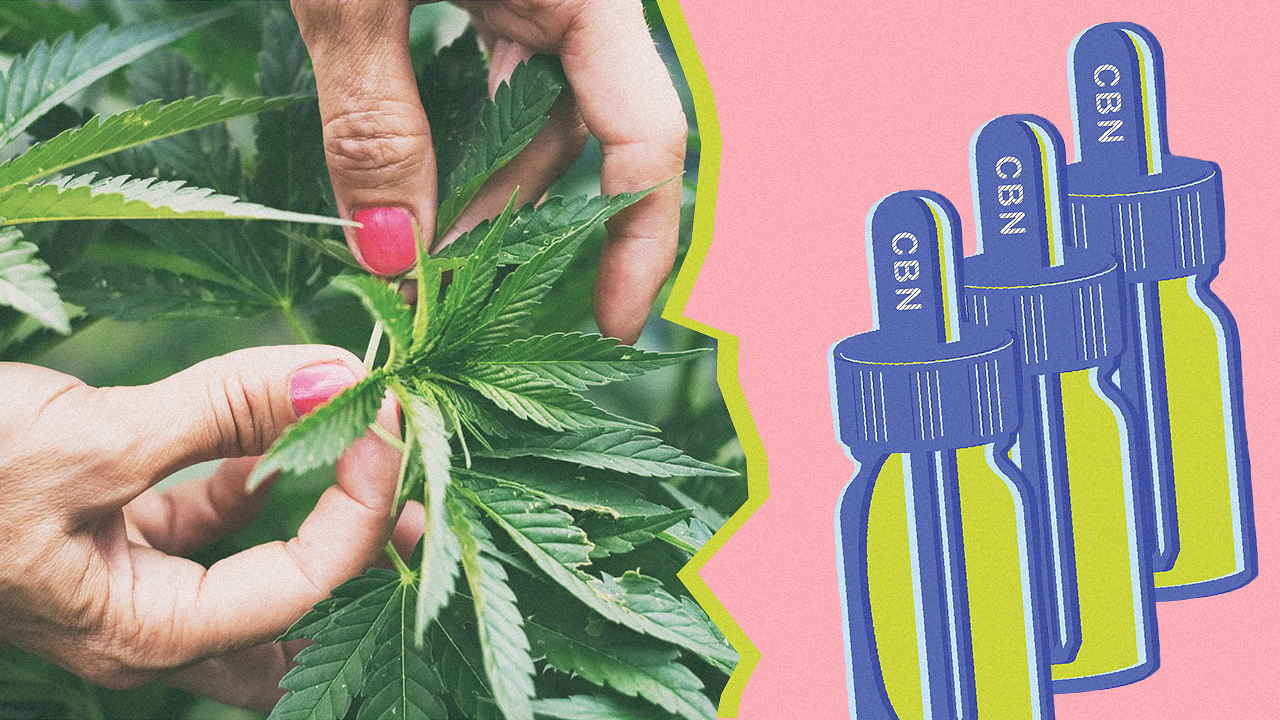 If you're familiar with cannabis, then you probably know a bit about CBD benefits and THC. The two most popular cannabinoids produced by the cannabis plant, CBD and THC aren't the only cannabinoids that you can supplement with. CBN (cannabinol) is another cannabinoid that has medicinal qualities.
Only found within the cannabis plant, CBN vs. CBD is located in large quantities in its source when the plant or product is older. If you would like to find out more about this beneficial cannabinoid, read on.
What is the Difference Between CBD and CBN?
While the majority of research is going towards understanding THC and CBD more, CBN has been researched to some degree. A CBD and CBN supplement can act as a potent antibacterial compound. When tested on strains of MRSA bacteria, CBN found that it was very useful.
It's a bacteria that is usually very difficult to treat because of its resistance to antibiotics. It can cause reoccurring symptoms that continue for months or even years.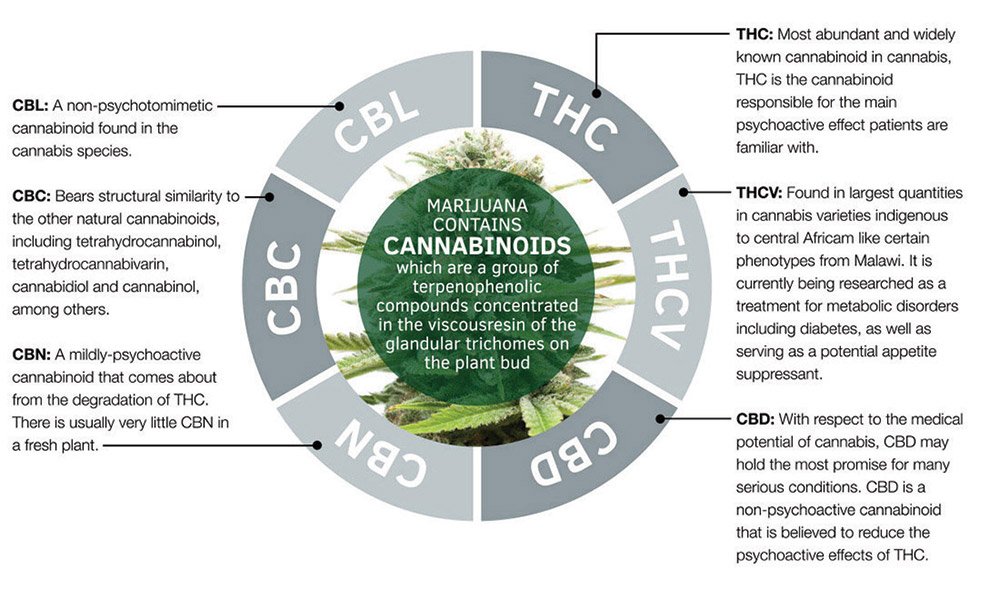 CBD and CBN Effects for Stimulating Your Appetite
Most of the compounds within cannabis can spark a person's appetite a bit. Rodent studies have determined that consuming CBN will increase the amount of food that is eaten. For people who are trying to avoid THC because of its psychoactive effects, CBN is a great alternative.
There are many reasons you might want to stimulate your appetite. There are some prescription medications that can diminish a person's taste, leaving them very vulnerable to things like infection or illness.
Neurodegenerative Prevention
CBN can also act as a protecting agent for our nervous system and brain. Studies have been conducted on the effects of CBN. More research needs to be done for human consumption purposes, but CBN may hold some very potent benefits.
Can You Use CBN as a Sedative?
Some people believe that CBN can be used as a natural sedative. It looks as though CBN is more beneficial for this purpose when it is used in combination with THC. These two compounds working together, along with terpenes, can cause relaxation and sleepiness.
A lot of people who take only CBN don't find that it affects their ability to stay awake or focus. We do understand one thing. The number of terpenes that are found in CBD CBN cannabinoids will increase as the product ages. These terpenes have sedating effects.
Top Selling CBN Products
How to Buy CBD and CBN Oil Products?
You're not going to find a lot of CBN within a fresh cannabis plant. You'll find high quantities of it in an older cannabis plant. More specifically, a cannabis plant that has been exposed to high levels of oxygen will have higher levels of CBN. CBN comes from THC when it is oxidized.
There are a few CBD brands that are starting to isolate CBN for consumption purposes. Right now, you'll usually find CBN in tincture form. They typically come in low doses, so you can see if you like the effect it has on your body before taking a large dose every day. Let's review CBD and CBN oil tinctures that you can buy right now at our online store: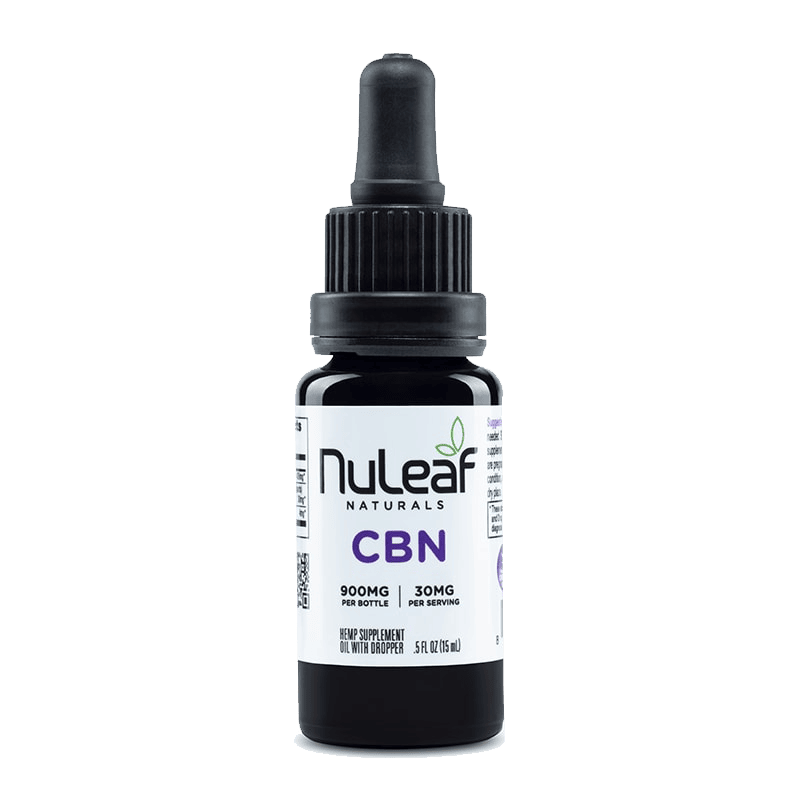 NuLeaf Naturals CBN Oil
NuLeaf Naturals CBN oil is a whole-plant extract containing a full spectrum of naturally occurring synergistic cannabinoids and terpenes. Cannabinoids work synergistically with each other and are more effective when they are found together versus when they are isolated. This is known as the entourage effect.
---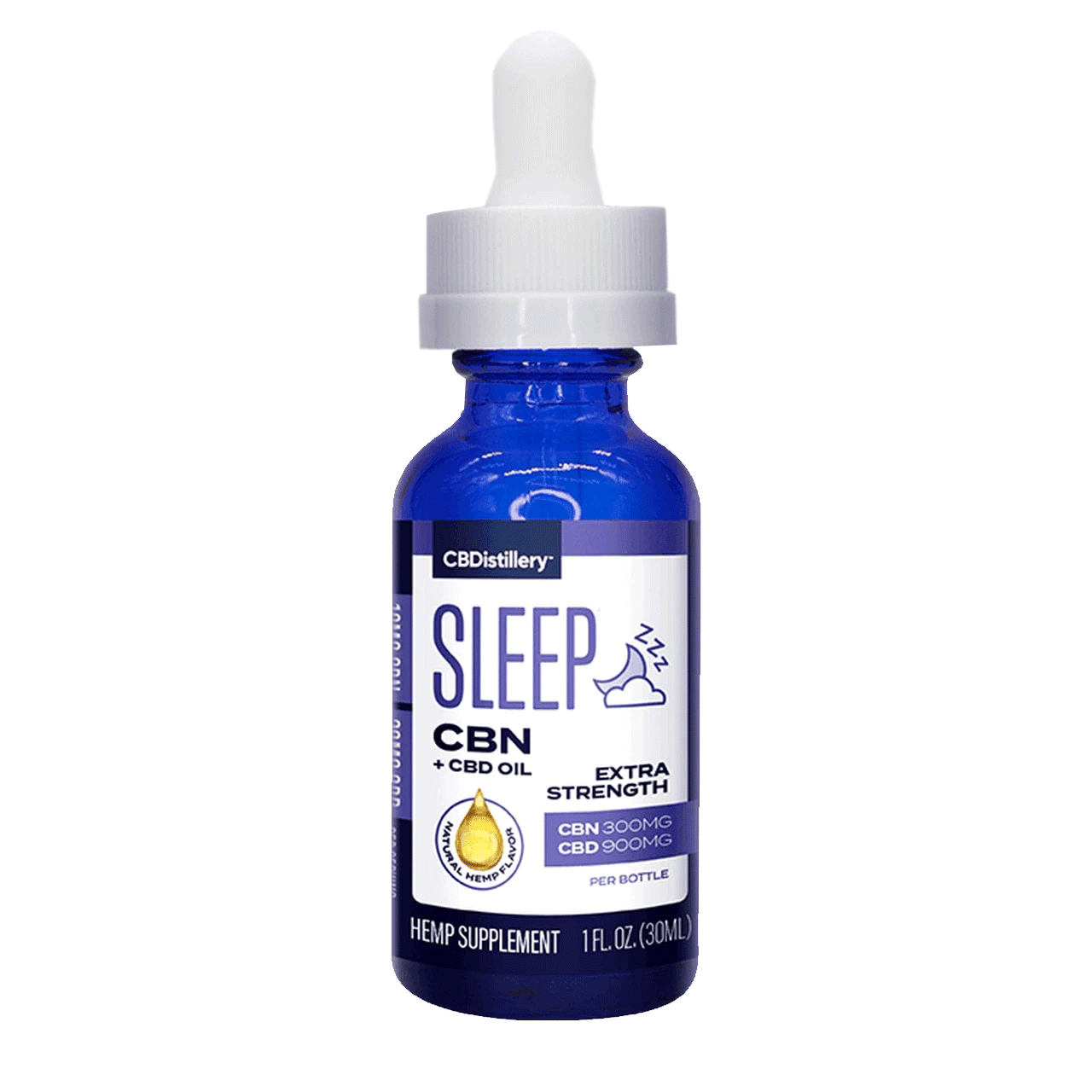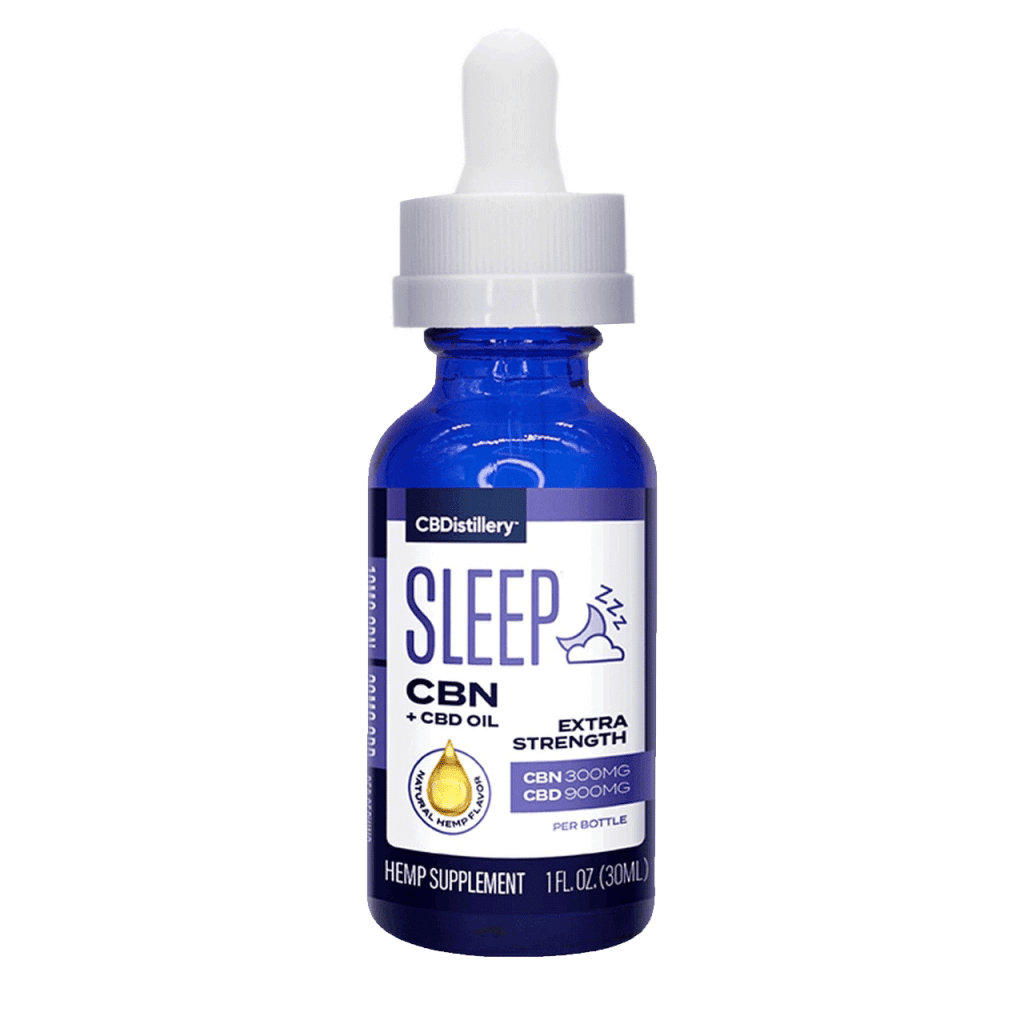 CBDistillery Sleep Tincture
CBDistillery™ CBN:CBD 1:3 Oil tinctures will give you all the wellness benefits of a full-plant extraction, with the added benefit of CBN. CBN and CBD are known to be a natural alternative to help improve sleep, relief, and relaxation.
---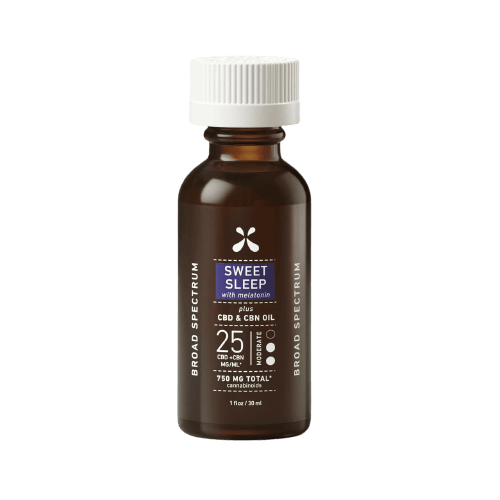 Green Roads Sweet Sleep CBD+CBN Oil
Green Roads' Sweet Sleep Formula is made with melatonin plus a special blend of CBD and CBN so that a peaceful, restful, refreshing night's sleep can transform the way you feel during the day!
---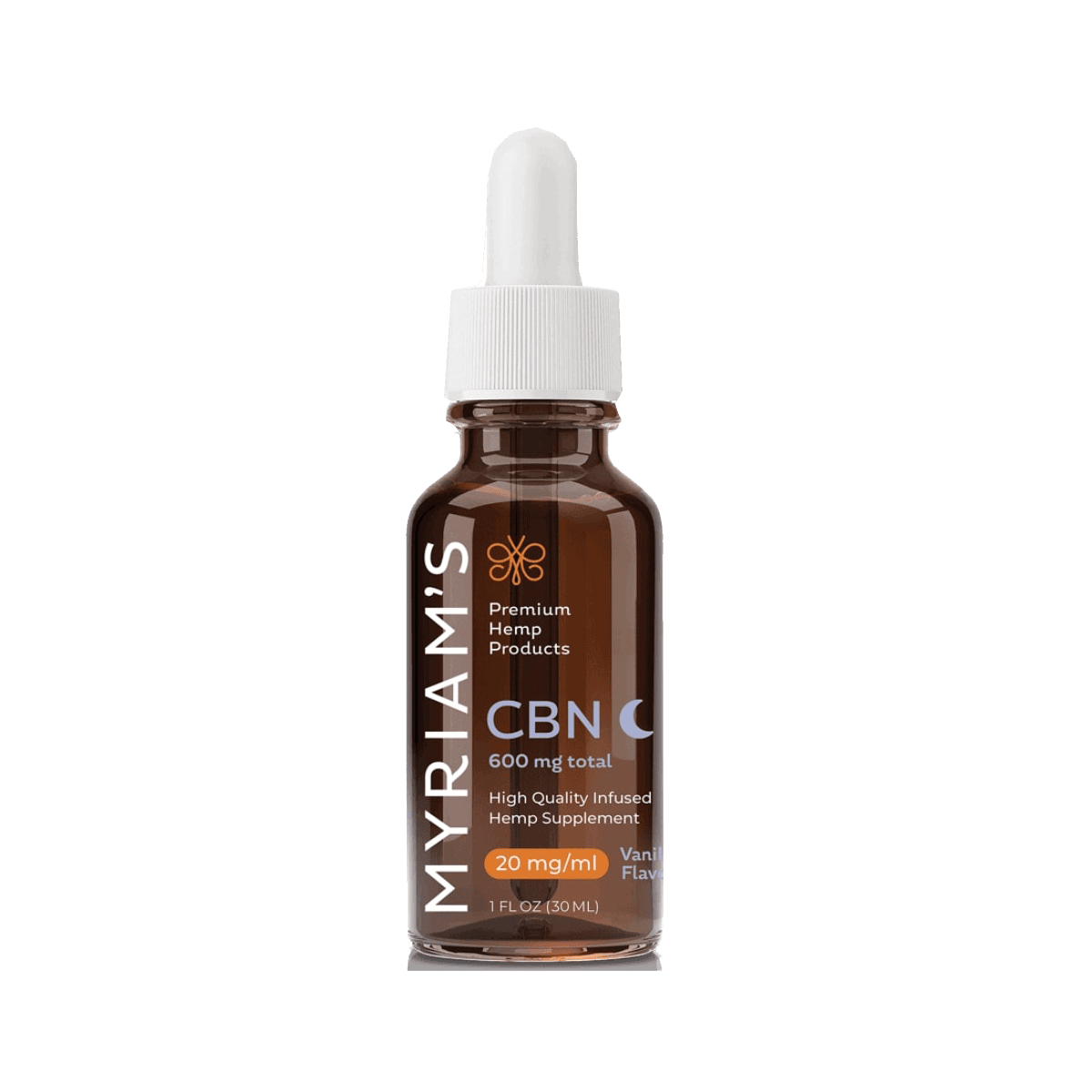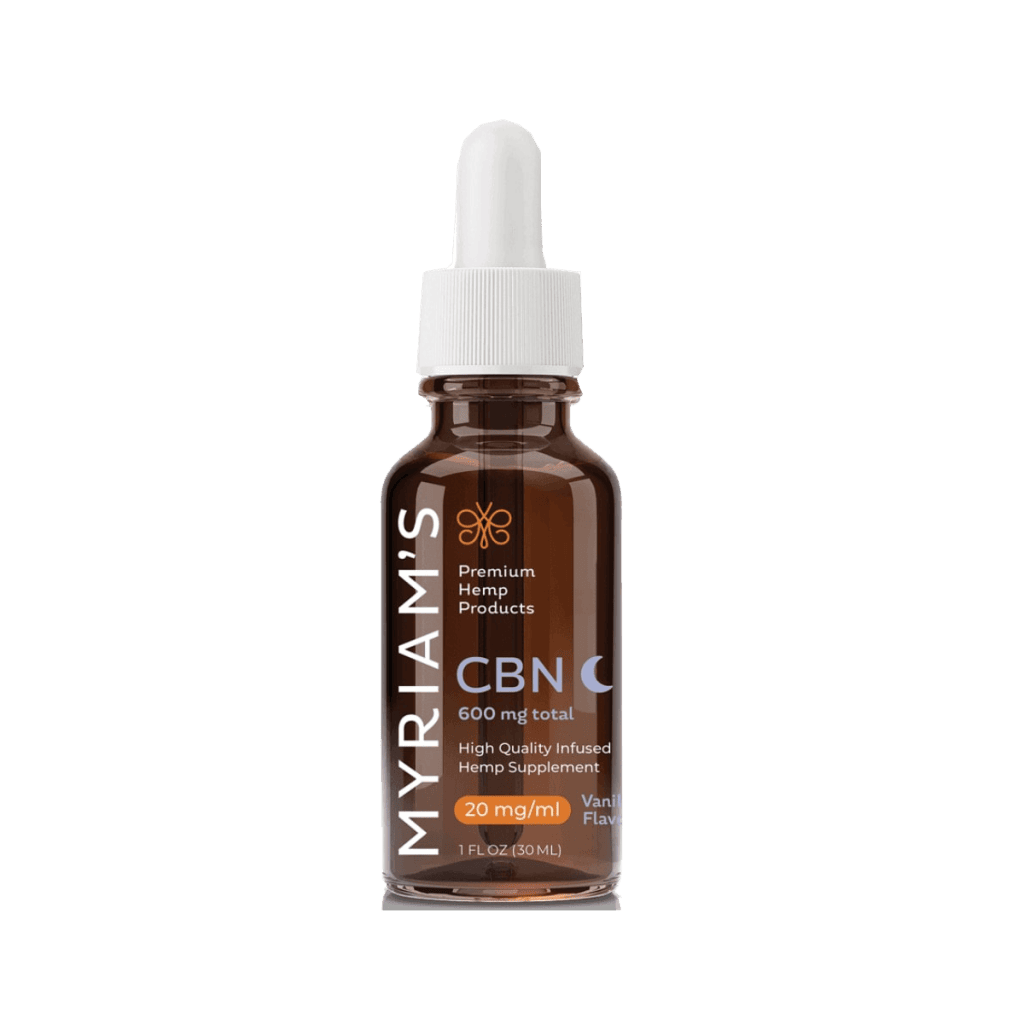 Myriam's Hope Hemp CBN Oil
This is a great option if you're looking for a CBN blend with decent potency. Each 1-milliliter serving of Myriam's Hope Hemp CBN Oil contains 10 milligrams of CBD.
---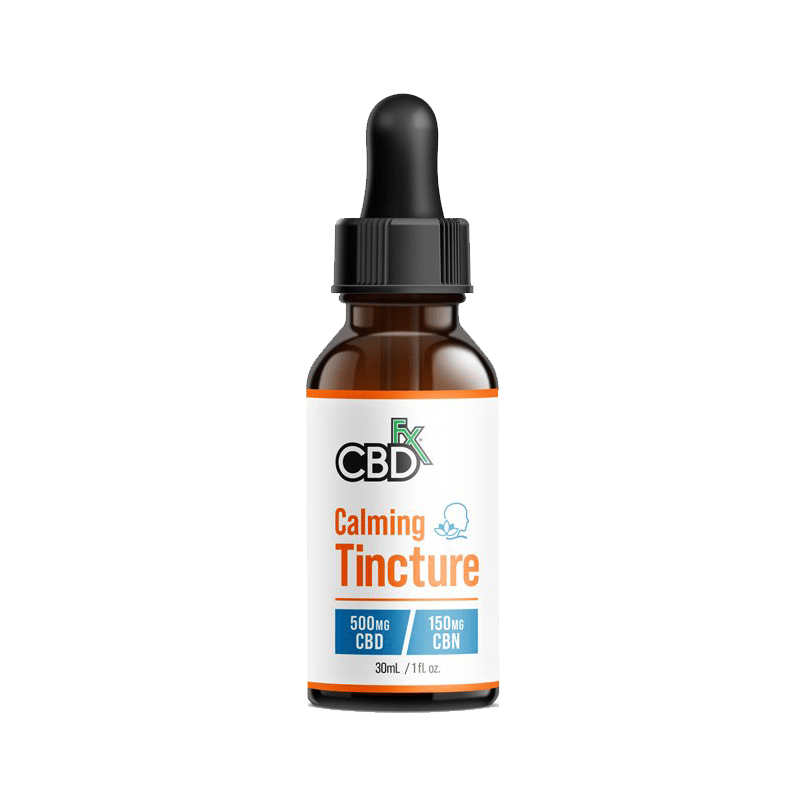 CBDfx CBD + CBN Calming Tincture
The 60-ml bottle contains 4000 milligrams of CBD and 300 milligrams of CBN. This is a top choice if you're looking for a CBD sleep aid that contains really clean ingredients without any need for mixing, prepping or guessing on dosages.
---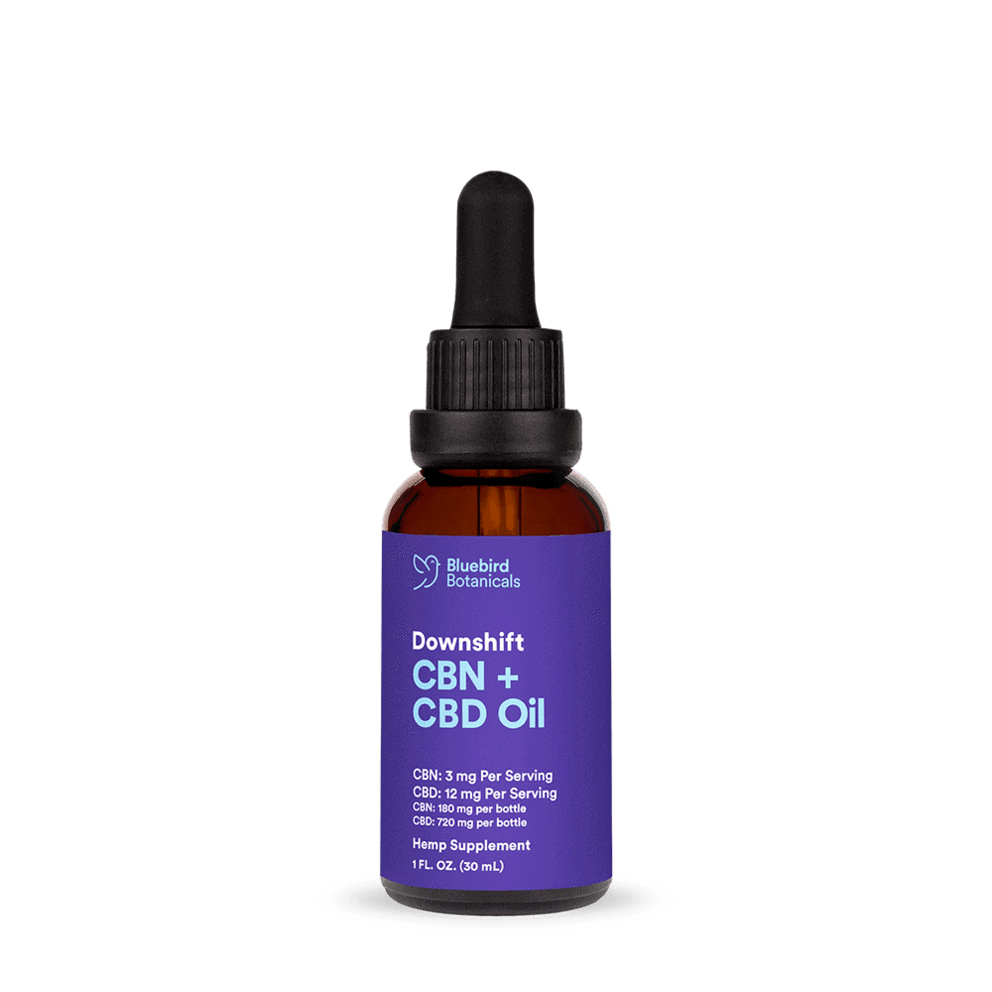 Bluebird Botanicals Downshift CBN + CBD Oil
Bluebird's new Downshift CBN + CBD oil is a full spectrum combo of CBD and CBN. This blend offers a bright, herbaceous flavor. Downshift CBN + CBD may cause drowsiness and is best taken at night. Consult your medical professional prior to use.
---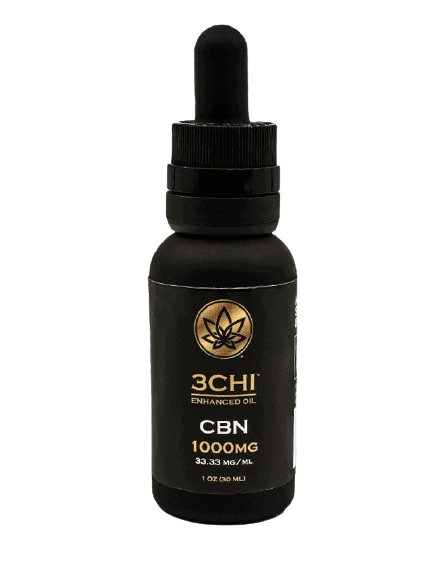 3Chi CBN Oil Tincture
CBN oil comes with your desired amount of CBN and a potent mix of CBD, CBC, other minor cannabinoids, and a terpene blend with a high concentration of beta-caryophyllene to help bring out maximum effects.
---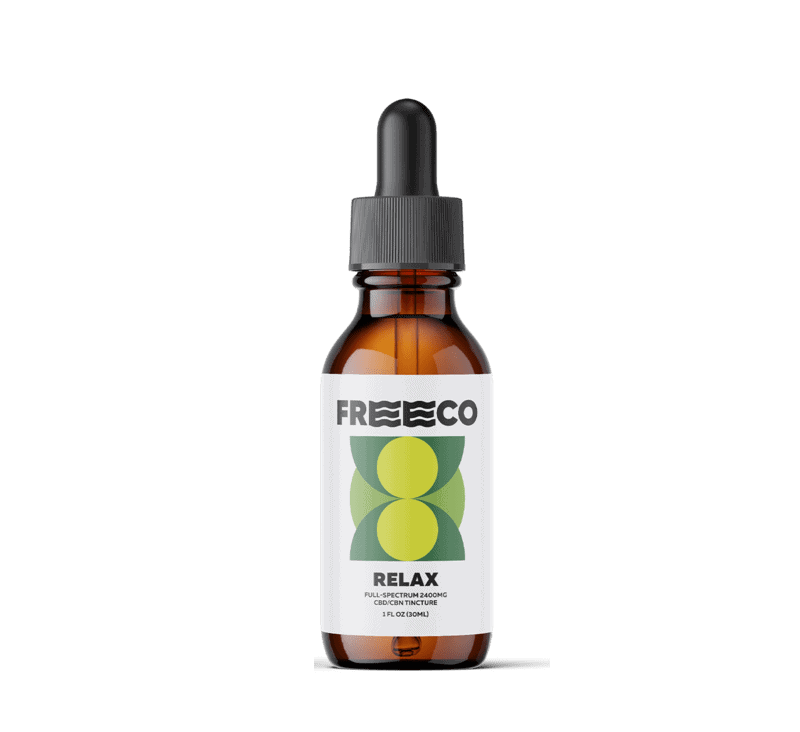 Freeco Relax CBN Oil
Freeco Relax CBN oil is a blend of terpenes, cannabinoids with 5 additional mg of CBN per full dropper that can purge negative energy and leave you feeling carefree.
---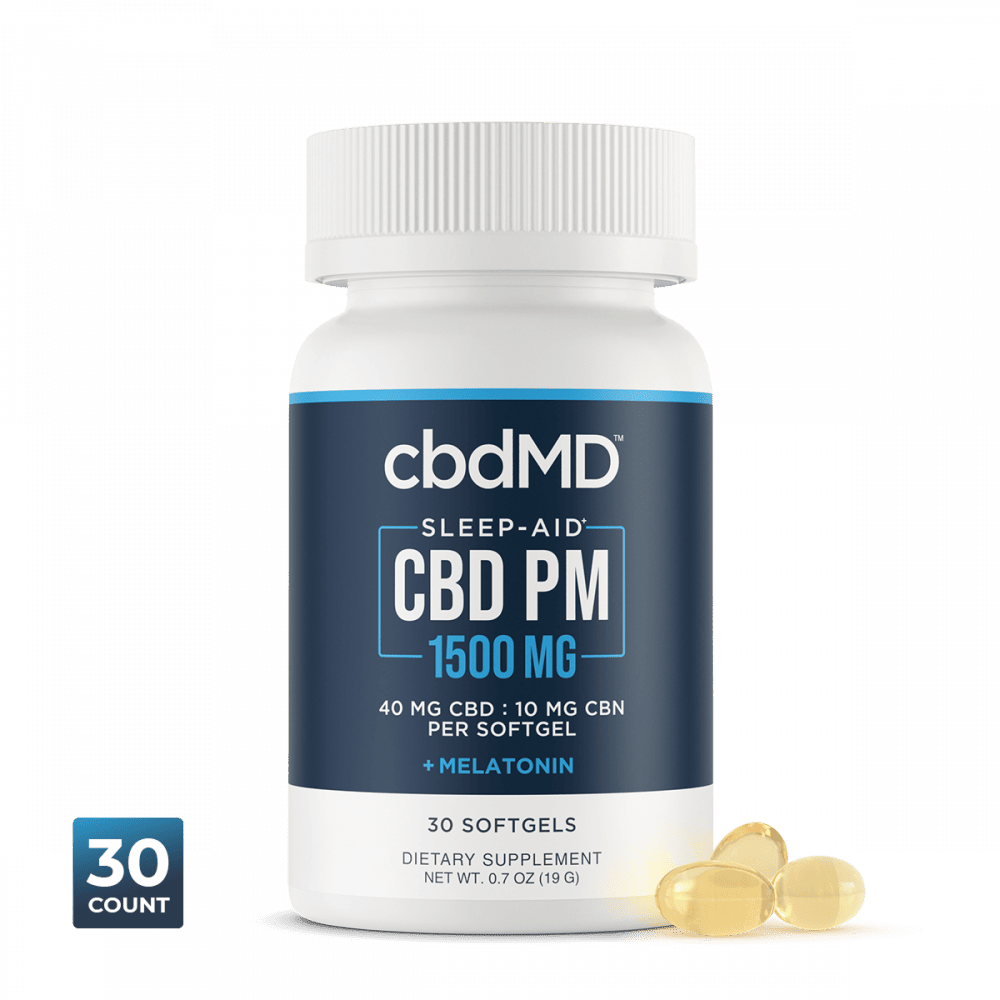 cbdMD CBD PM Softgel Melatonin Capsules
cbdMD crafted a softgel version of broad spectrum hemp extracts with melatonin. Now with additional levels of CBN for aided relaxation, this sleep aid offers a blend of CBD and CBN on one serving. When you're getting your best sleep, you're living your best life!
---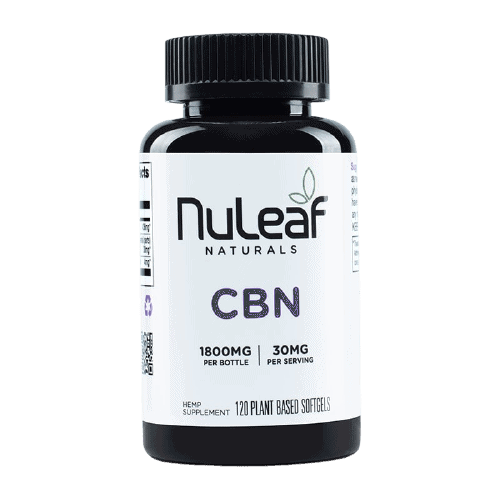 NuLeaf Naturals CBN Capsules
CBN oil is a whole-plant extract containing a full spectrum of naturally occurring synergistic cannabinoids and terpenes. CBN oil is available in convenient, plant-based softgels infused with 15 mg CBN per count.
---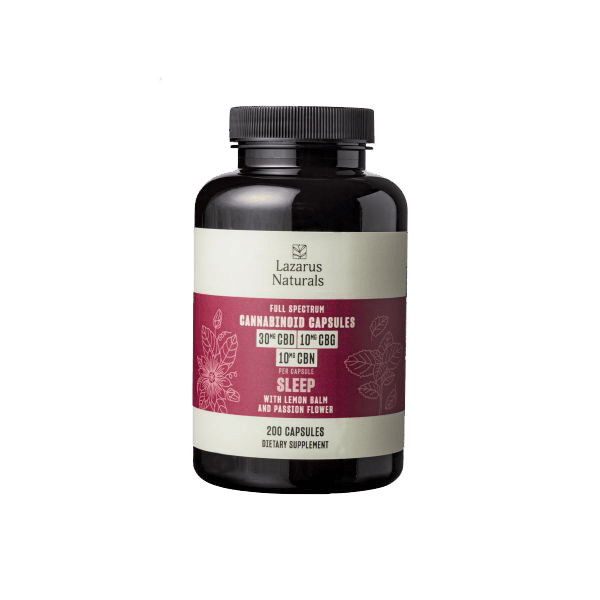 Lazarus Naturals Sleep Capsules
In reality, this is a strong blend of full spectrum CBD, CBG, and CBN with functional ingredients like lemon balm and passionflower to reduce restlessness, promote healthier sleeping habits, and encourage a full night's rest. It's worth looking into these capsules if you're interested in sleep support that's boosted by minerals and supplements known for their roles in immune support and stress relief.
---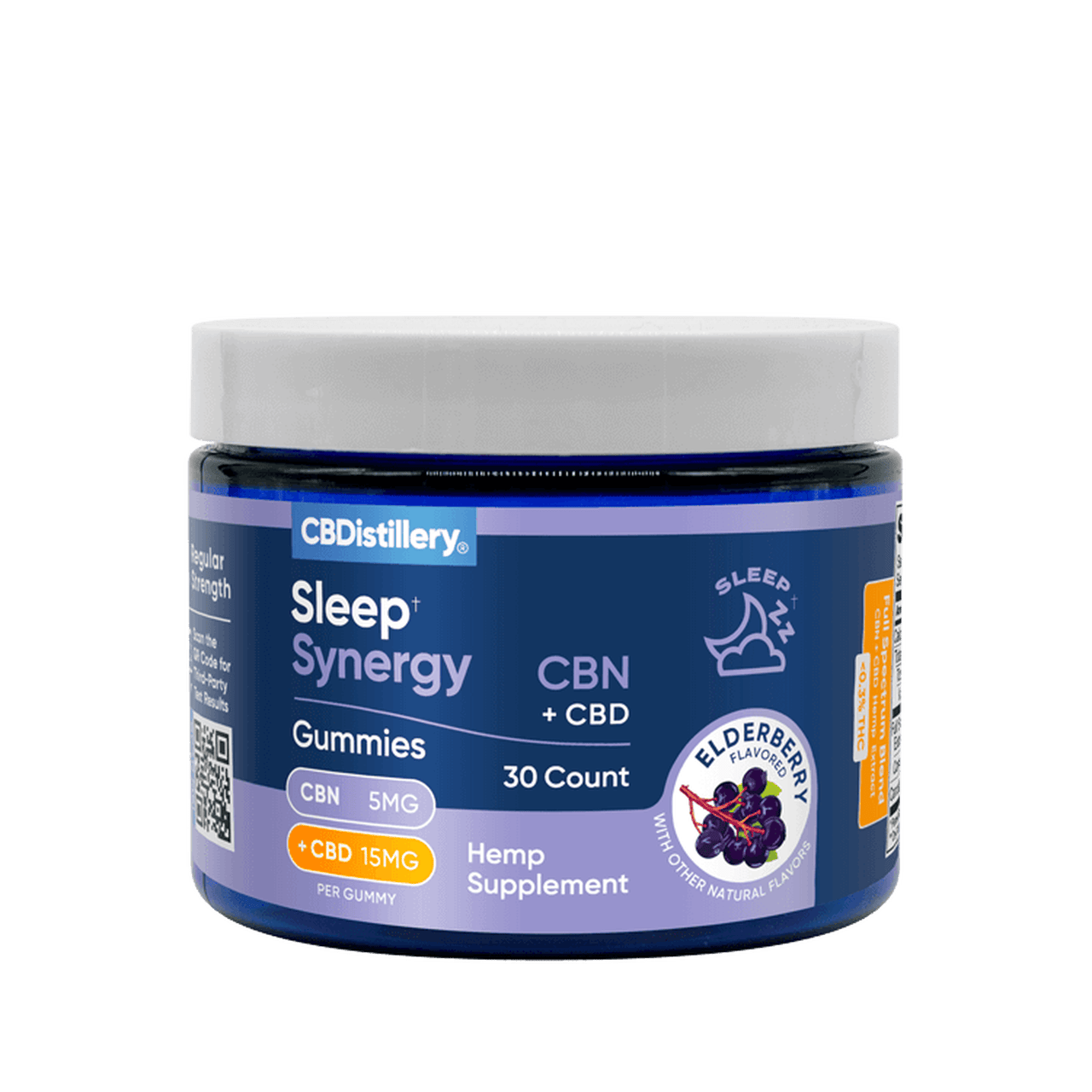 CBDistillery Sleep Synergy Elderberry Gummies
Sleep synergy gummies are a proprietary full spectrum CBD blend containing a 1:3 ratio of CBN and CBD, along with other active minor cannabinoids, terpenes, and flavonoids, and less than 0.3% THC. Each portable bottle contains 30 pre-measured, 20 mg gummy supplements. They can become an effective, natural sleep aid.
---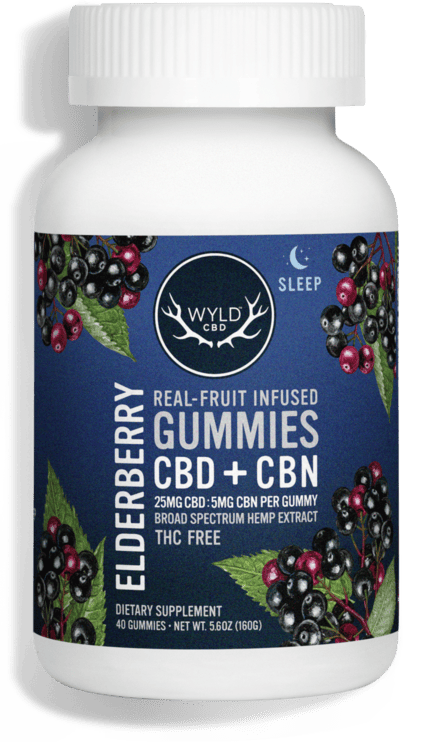 Wyld CBD+CBN Elderberry Gummies
These are ultra-sweet, really enjoyable broad spectrum gummies that come with elderberry flavor. They are free of peanuts, tree nuts, gluten, dairy, and artificial sweeteners. Overall, these gummies give you a really easy way to pop in pure CBD without any fillers or add-on ingredients.
---
At the Result
With any cannabis-based product, you'll want to take CBN in a low dose, and work your way up from there based on your side effects and results. If you have already been taking CBD or another cannabinoid, you may be able to find a full-spectrum product that contains various cannabinoids in one dose.
It's a great way to reap all the benefits of these powerful components. Just keep an eye on the THC content. Many people like to utilize cannabinoids for their healing properties, but they don't like the psychoactive effects that you experience when THC CBD CBN are present.
It's especially true if you are working in a field that requires you to pass a drug test on occasion. Always research a cannabinoid thoroughly before you start taking it daily. You want to make sure that this is going to be the right choice for your health regimen and lifestyle. Compare CBNvs CBD to see what option is best for you.