Pure Spectrum CBD Oil Reviews 2023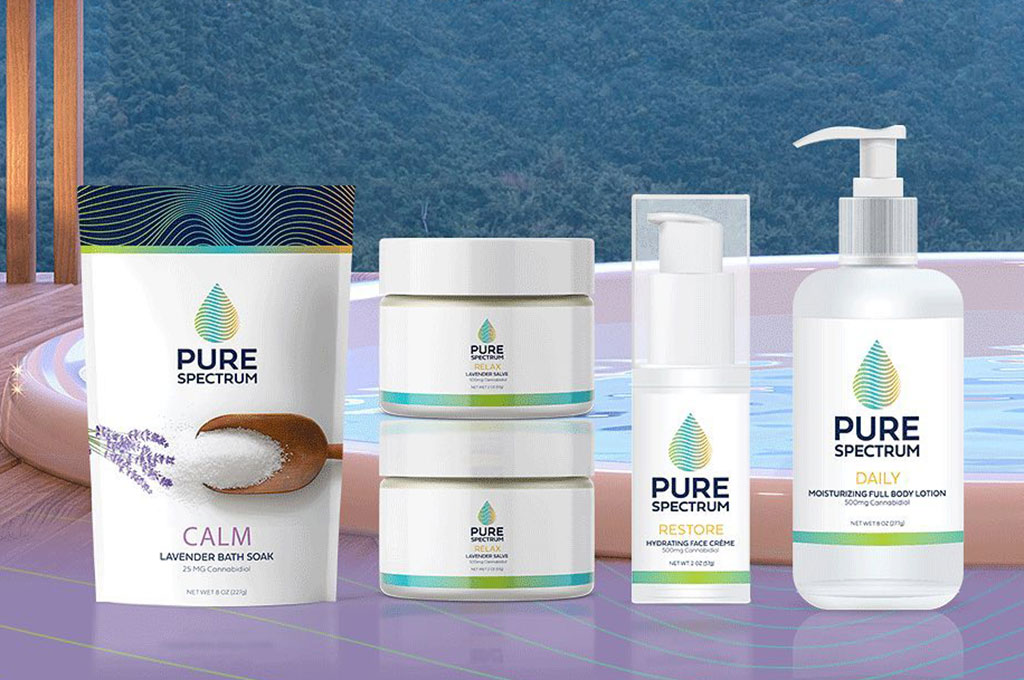 If you are interested in a high-quality CBD oil product that you can trust, Pure Spectrum is the way to go. Their products are created using only the most rigorous production process. The quality of products that they produce is of the utmost importance to this staff of employees.
Company Reputation
Many CBD brands like Pure Spectrum appeared on the scene and became everyone's favorite. It's not hard to become a leading brand in less time; however, maintaining the position and positive status is a great challenge. And Pure Spectrum CBD oil has taken up this challenge well.
There is no second opinion when we discuss the dedication of the owners of this company. They don't seem to compromise on quality at any point. That's what has led to hundreds of 5-star pure spectrum CBD oil reviews on social media. The trust and confidence of people peep through all these reviews.
To add more to the positive aspects of this brand, athletes and sportspersons have vouched for the pure spectrum CBD oil products several times.
Therefore, we can say that this company has an excellent in-market reputation that keeps on adding to their consumers with each passing day.
Company Background
CEO of the company, Brady Bell, founded Pure Spectrum CBD oil in 2015. Initially, its center was Colorado; however, because of its positive reputation, it has expanded to California by now.
It claims to produce high-quality, organic, and very effective products, and fortunately, all the third-party lab tests verify these claims. It is generous enough to serve the community with non-GMO hemp oil to improve the quality of their life. Meanwhile, it donates 1% of its total income to different welfare organizations promoting CBD medicine. Pure Spectrum conducts different programs to raise awareness, and it has increased its consumers and audience base to a large extent.
CBD Product Quality
Manufacturing Process
There are a few steps that every CBD-manufacturing company follows to extract Cannabinoids from hemp and its further processing. It includes extraction, processing of extracted Cannabinoids into the end-products, packaging, and shipping.
The method that a company uses for CBD extraction tells a lot about the quality of the products. However, Pure Spectrum CBD oil doesn't give much information on the extraction method that they use to extract CBD. The most common CBD extraction methods are CO2 extraction and ethanol extraction, so one of these two is much likely to be the extraction method of this company.
Sourcing
Pure Spectrum's hemp source is the USDA-approved farms of Colorado. They have partnered with these farms and other approved cultivators to bring about the most strictly regulated hemp in action.
Products Range and Pricing
Pure Spectrum CBD products' range is so broad that we can consider it a one-stop-shop for all CBD consumers. CBD oils, topicals, tinctures, vape pen units are some of its top products.
Pure spectrum Black Label line is a category of Pure Spectrum CBD's products specified for athletes. They have dedicated one of their products' categories for consumer's pets too.
Here is the list of hot-selling Pure Spectrum CBD oil products:
Since the company offers each product in a wide variety of types, sizes, and potency, you can find products at almost all the prices starting from $24 and onwards.
Details
Pure Spectrum
Pros
✔️ Сertified organic hemp is grown in the U.S.

✔️ The highest quality CBD oil

✔️ A wide range of CBD products

✔️ THC free, organic and non-GMO hemp

✔️ Third-party lab test reports


Cons
❌ The Certificate of Analysis shows the concentration of cannabinoids only, without any chemical/pesticide test results

❌ They offer a minimal range of flavors

❌ High prices for some products
Latest Coupons
25% Off
THC %

0.0% THC



CBD Potency
per 1 ml
16.6 mg
41.6 mg
Pricing

250 mg CBD tincture: $15.90
500 mg CBD tincture: $29.99
1250 mg CBD tincture: $63.90
2500 mg CBD tincture: $125.50


CBD Products

CBD oil tinctures
CBD capsules
CBD gummies
CBD balms
CBD bath salts
CBD isolate powders


Ingredients

Organic MCT oil
Phytocannabinoid-rich hemp extract
Terpene profiles


Flavors
Citrus, Eucalyptus, Ginger, Lavender, Mint, Natural Flavor
Hemp Source

Hemp is sourced from the farms of Colorado


Extraction Method


Ethanol extraction process
Pure Spectrum Top Selling CBD Products
Best Pure Spectrum CBD products
⭐⭐⭐⭐⭐Rating: 5 out of 5

• Total CBD size: 1250 mg
• Potency: 41.6 mg CBD/g
• Cost per pouch: $63.90
• Extract Type: Broad Spectrum
• THC Content: 0.0%
Product Highlights
Extra-strength CBD options
1 mL contains approximately 42 mg of cannabidiol
Made of organic CBD oil, organic nutraceutical-grade CBD, and organic MCT oil
Third-party lab test results
THC-free
Available Options
Broad Spectrum CBD Tinctures
15 mL, 250 mg CBD
30mL, 500 mg CBD
30 mL, 1250 mg CBD
60 mL, 2500mg CBD
Black Label CBD oil
30 mL, 2500 mg CBD
60 mL, 5000 mg CBD
⭐⭐⭐⭐⭐Rating: 5 out of 5

• Total CBD size: 900 mg
• Potency: 30 mg CBD/count
• Cost per pouch: $47.10
• Extract Type: Isolate CBD
• THC Content: 0.0%
Product Highlights
Perfect for on-the-go use
One capsule contains 30 mg CBD
Organic and non-GMO hemp
THC-free isolate CBD product (900 mg CBD)
Made with fractionated coconut oil
Hemp is grown in USA
Every product is tested for potency and purity
Third-party lab test results
⭐⭐⭐⭐⭐Rating: 4.5 out of 5

• Total CBD size: 750 mg
• Potency: 25 mg CBD/count
• Cost per pouch: $35.90
• Extract Type: Broad Spectrum
• THC Content: 0.0%
Product Highlights
Pure Spectrum 30 count CBD gummies are made with the highest quality, all-natural ingredients. Each gummy contains 25 mg of cannabidiol, making it one of the most potent on the market today. THC-free and vegan friendly.
Gummies contain corn syrup, sugar, water, pectin, natural flavor extract, phytocannabinoid-rich hemp extract, citric acid, baking soda, natural vegetable color.
Available Options
⭐⭐⭐⭐⭐Rating: 5 out of 5

• Total CBD size: 1000 mg
• Potency: 22.2 mg CBD/g
• Cost per pouch: $54.99
• Extract Type: Isolate CBD
• THC Content: 0.0%
Product Highlights
This Black Label Recover high concentration salve (1.6 oz, 45 g) is specially formulated for athletes and anyone who leads an active way of life. The potent topical is sourced from whole-plant, organic hemp, combined with simple, natural ingredients – and infused with twice the amount of cannabidiol as other lotions and salves from Pure Spectrum.
One gram of this salve contains 22.2 mg of CBD.
Available Options
⭐⭐⭐⭐⭐Rating: 5 out of 5

• Total CBD size: 25 mg
• Potency: 0.11 mg CBD/g
• Cost per pouch: $8.49
• Extract Type: Isolate CBD
• THC Content: 0.0%
Product Highlights
Pure Spectrum's Bath Soak line helps you achieve your recovery and relaxation goals while giving you different options that enhance and personalize your soak experience.
Contains magnesium sulfate, eucalyptus essential oil, peppermint essential oil
Whole plant extract
Organically cultivated hemp grown in the USA
GMO-Free
25 mg CBD per pouch
Recomended dosage is one-half bag of CBD salt
Available Options
Rejuvenate Cooling Bath Soak
Calm Lavender Bath Soak
Detox Ginger Bath Soak
Recharge Magnesium Bath Soak, Black Label
⭐⭐⭐⭐⭐Rating: 5 out of 5

• Total CBD size: 900 mg
• Potency: 1000 mg CBD/g
• Cost per bottle: $14.99
• Extract Type: Isolate CBD
• THC Content: 0.0%
Product Highlights
CBD isolate powders come in 5 different volumes: 1-gram, 5-gram, 10-gram, 20-gram, and 50-gram packages with a concentration level of 1,000 milligrams of CBD per gram. This hemp-derived, pharmacist-formulated and lab-tested product offers high potency and versatile usage.
It has been specially formulated to be infused easily into foods, daily beverages, and meals. In addition, its composition and consistency are perfect for creating sublingual and topical concoctions with carrier oil. These high-concentration crystals offer a very light taste that will not interfere with or alter the taste of food.
Available Options
Pure Spectrum Reviews by Real Customers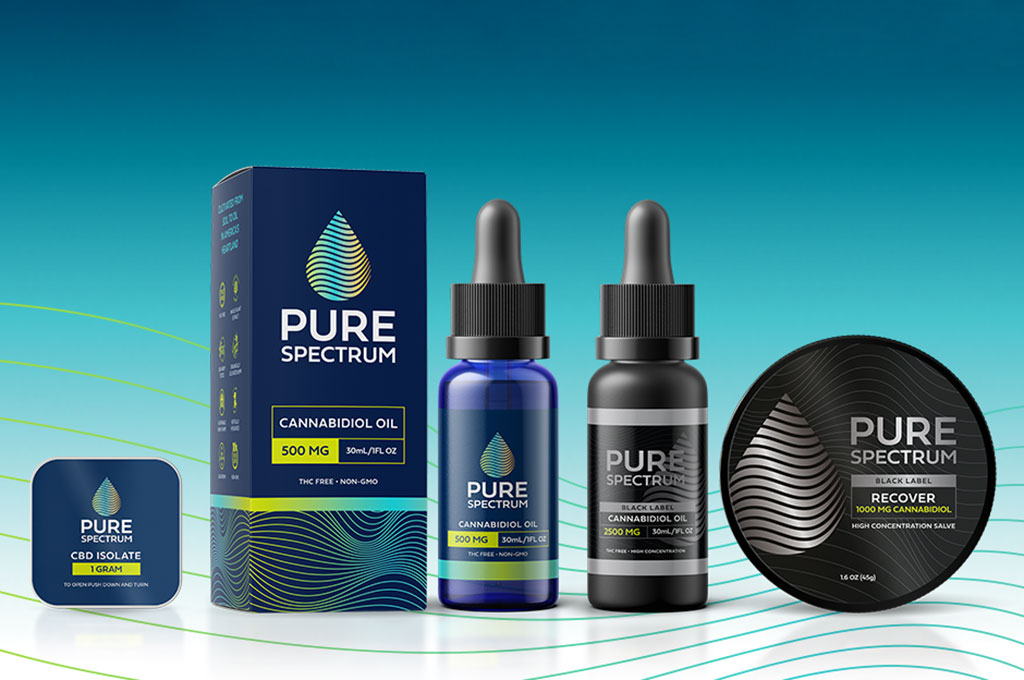 Read below reviews left by CBD.market's customers for Pure Spectrum products:
If you tried Pure Spectrum products, please take a few minutes to write your own reviews on the brand's page. They will help other users to be informed and find the best CBD oil products. Besides, for every review, you will get 5 point rewards which you redeem for your future purchase.
Final Thoughts
Pure Spectrum CBD reviews have shown that consumers are much satisfied with the company's products. However, CBD knowledge or the specialist's consultation is essential before you go for a particular product.
Pure Spectrum CBD oil offers each product in different types and potency ranges, as we have discussed earlier. A lack of understanding about your disease/condition or the effects of a particular product can do more harm than good.
Pure Spectrum is a brand that we trust, which is why we sell it on CBD.market. This American-grown, organic hemp is a great place to start your CBD journey.