Medterra CBD Oil Reviews 2023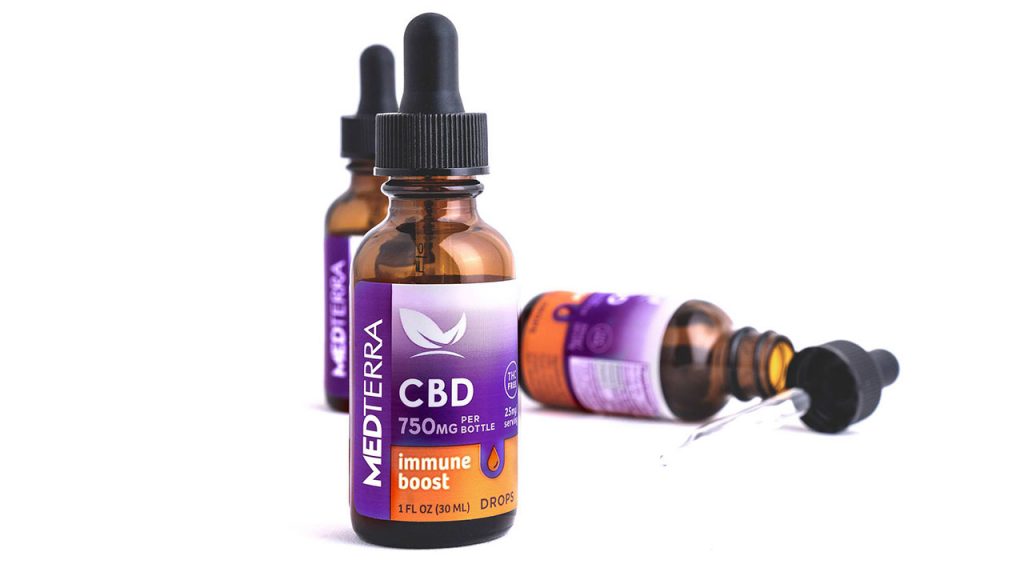 Company Reputation
Medterra is one of those CBD-based products companies that has always stood by its claims rather than opting for deceitful ways to gain fake fame. The CBD community knows the company very well for its passion for producing safe, potent, pure, and high-quality products. It is not only what they claim, but the Medterra CBD oil reviews tell the same.
The Better Business Bureau (BBB) is a splendid non-profit organization that's working intending to provide the proper insight about the marketplaces and companies. It has set specific standards for the companies to meet based on which they rate the companies from A+ to F. It's not a surprise that BBB has given Medterra CBD oil an A+ rating. It's a milestone that even some of the oldest companies have failed to achieve.
Unlike many pioneer and famous companies, Medterra has neither received a warning letter nor has the court received any complaint against it. All this tells much regarding the trust that it has earned from the CBD community.
Company Background
Jay HartenBach and his team members founded Medterra company in 2017, right around the time when hemp farming and CBD selling became legal.  It is a small CBD products company situated in Irvine, California. Jay's belief in the miraculous therapeutic properties of CBD made him take this step.
Medterra doesn't follow the footsteps of other companies and has become a company that the others look up to. U.S. hemp authority has certified this company, which shows its dedication towards providing the highest quality CBD through its products.
This company provides Certificates of Analysis for their products that show the detailed constituent's list. COAs always add to the credibility of a company.
Medterra doesn't seem to settle for less. Their 100% transparency makes you self-analyze their products, manufacturing, procedures, and other details. Last but not least, Medterra produces all its products in a cGMP (certified good manufacturing practices) facility.
CBD Product Quality
Manufacturing Process
Medterra gets its hemp from the most strictly regulated hemp farms of the U.S. The farms from which they obtain hemp grow it organically, resulting in the production of high-quality hemp that further ensures the high quality of the CBD products.
Later on, the company uses the supercritical CO2 extraction method to extract CBD and other valuable cannabinoids from hemp. After the successful extraction, they filter the CBD to remove even the slightest amount of THC. Therefore, they make their products from either Broad-spectrum or CBD isolate.
Later processes add the other ingredients to give it the desired product form that then goes for packaging and shipping.
Sourcing
Medterra is a part of the Industrial hemp pilot program of the Kentucky Agricultural Department. The hemp produced under Kentucky's pilot program is strictly regulated to ensure high quality, safety, and purity. Therefore, by partnering with them, Medterra has hit the right shot as this one step has gained all the consumers' confidence and trust.
Kentucky's pilot program's sourced hemp enhances the quality of companies' products using that hemp.
Products Range and Pricing
Medterra, being a great CBD products company, provides its customers with a vast range of CBD-based products. These products include capsules, oils, topicals, and gummies. They are available in different potencies. The company also produces CBD-based items for pets, too, as they have many veterinarians on board as well!
Their unique formulations end up introducing excellent products as follows:
Medterra CBD Sleep Gummies
These gummies come from CBD isolate, and their strawberry flavor adds more to the attraction. These Medterra CBD melatonin gummies possess ingredients that work as sleeping aids like chamomile and melatonin.
Medterra Pain Cream
Medterra has based its CBD cream on CBD isolate. Its other constituents Arnica and methanol, add more to its effectiveness. Other skin-benefiting products like jojoba oil and aloe vera are also their constituents.
Medterra CBD products are very affordable. At CBD.market, we offer a reward program to all our consumers that makes users earn points for each dollar they spend on our website. You can collect and use these points to buy products later. We also offer coupon codes to save money on your purchases.
Details
Medterra
Pros
✔️ They offer all CBD spectrum types

✔️ U.S. Hemp Authority™ Certified

✔️ Products are tested and certified by third-party lab tests

✔️ A variety of formulations and flavors

✔️ Critical CO2 extraction method
Cons
❌ Some products contain coconut and can cause a coconut allergy

❌ The high-potency product selection is limited

❌ Every dose of full spectrum CBD products contains 2 mg THC (but meets legal limits of less than 0.3% THC by weight)

❌ CBD gummies contain a small amount of added sugar
Latest Coupons

25% Off (20% now and 5% for your next purchase)


THC %

Legal limits of less than 0.3% THC by weight


CBD Potency per 1 ml
16.67 mg
25 mg 
33 mg
100 mg 
Pricing

1000 mg CBD oil: $44.99
1500 mg CBD oil: $89.99
2000 mg CBD oil: $80.99
3000 mg CBD oil: $98.99


CBD Products

CBD oil tinctures and drops
CBD capsules
CBD gummies
CBD creams
CBD roll-ons
CBD + CBG tinctures
CBD pet products


Ingredients

MCT Oil, Cannabidiol Extract, Purified Water, Glycerine, Natural Flavors


Flavors

Berry, Chocolate, Citrus, Citrus Punch, Elderberry, Mint, Strawberry, Tropical Punch


Hemp Source

The hemp produced under Kentucky's pilot program


Extraction Method

Critical CO2 extraction method


Medterra Top Selling CBD Products
Best Medterra CBD products
Medterra offers a full line of CBD tinctures with varying ingredients.
All tinctures are sold in one-ounce bottles with 30 ml servings
Sells THC-free tinctures and CBD plus THC tinctures
Tinctures available with CBD full spectrum, CBD broad spectrum and the Medterra CBD isolate extract
Made with 99 percent CBD and organic MCT oil
⭐⭐⭐⭐⭐Rating: 5 out of 5

• Total CBD sizes: 3000 mg
• Potency: 100 mg/mL
• Cost per bottle: $98.99
• Extract Type: Isolate
• THC Content: 0.0%
Product Highlights
The CBD-isolate-based Medterra CBD tincture has a natural, earthy taste, so if that bothers you, going with gummies is a better idea. It is available in 3 different potency values, 500 mg, 1000 mg, and 3000 mg CBD.
30 servings per bottle
THC-free product containing MCT oil and pure isolate CBD
The dropper applicator for accuracy and flexibility for serving sizes
Hemp is grown and extracted in the USA
Organic and free of contaminants
Available Options Among CBD Oils
CBD Wellness Elixir for immune boosting made from broad spectrum hemp extract (CBD, CBG, CBN, CBC, CBDV, Natural Terpenes)
Medterra true full spectrum CBD drops for enhanced relaxation, rest, recovery, and well-being are made from full spectrum hemp plant, including THC
Medterra ultra broad spectrum CBD tinctures made from potent full-plant hemp extract without THC
⭐⭐⭐⭐⭐Rating: 5 out of 5

• Total CBD sizes: 1500 mg
• Potency: 50 mg/count
• Cost per bottle: $51.99
• Extract Type: Broad Spectrum
• THC Content: 0.0%
Product Highlights
Hemp-derived CBD and sleep-inducing CBN
30 counts per bottle
THC-free capsules 
Contain a blend of ashwagandha, kava kava, magnesium, melatonin, and zinc to ensure a sound night's rest
Non-GMO, vegan (capsules are made with cellulose and water)
Available Options Among CBD Capsules
Medterra CBD gel capsules with isolate THC-free CBD oil
Medterra wellness CBD capsules with broad spectrum THC-free CBD
Medterra CBD capsules with full spectrum hemp extract and THC
Medterra Liquid capsules with ultra broad spectrum
⭐⭐⭐⭐⭐Rating: 4.9 out of 5

• Total CBD sizes: 750 mg
• Potency: 25 mg/count
• Cost per bottle: $35.99
• Extract Type: Isolate
• THC Content: 0.0%
Product Highlights
L-theanine for cognitive enhancement
Contains guarana, green tea and guarana-derived caffeine
THC-free and non-GMO
30 counts per pouch
Vegan, gluten-free, without corn syrup
Available Options
Medterra CBD Gummies, Keep Calm
Medterra CBD Gummies, Focus
Medterra CBD Gummies, Sleep Tight
Besides, Medterra also produces Wellness CBD gummies and full spectrum CBD gummies with THC.
⭐⭐⭐⭐⭐Rating: 4.9 out of 5

• Total CBD sizes: 500 mg
• Potency: 10 mg/mL
• Cost per bottle: $31.49
• Extract Type: Isolate
• THC Content: 0.0%
Product Highlights
CBD pain relief cream incorporates menthol, arnica along with jojoba oil and aloe
Cream is free of plasticizers, artificial preservatives, and synthetics
Inclused 4% more menthol for a little extra cooling
Available in strengths of 500 mg and 1000 mg CBD
Each bottle contains 50 mL of cream
Available Options
⭐⭐⭐⭐⭐Rating: 4.9 out of 5

• Total CBD sizes: 1000 mg
• Potency: 16.6 mg/mL
• Cost per bottle: $53.99
• Extract Type: Isolate
• THC Content: 0.0%
Product Highlights
A rapid cooling effect, perfect for joint and muscle support
Roll-on applicator is perfect for your active, on-the-go lifestyle
Offered in 2 fl oz sizes
Third-party tested
THC-free product
Available Options
⭐⭐⭐⭐⭐Rating: 4.9 out of 5

• Total CBD + CBG: 1000 mg + 1000 mg
• Potency: 16.6mg CBD/mL
• Cost per bottle: $116.99
• Extract Type: Isolate
• THC Content: 0.0%
Product Highlights
1:1 blend of CBD and CBG combine two powerful cannabinoids
Available in strengths of 1000 mg and 2000 mg CBD
Each bottle contains 30-1mL servings and is meant to be taken sublingually
Recomended to take one serving size morning or night
Contains MCT oil, CBG isolate extract, CBD isolate extract, natural citrus flavor
Available Options
500 mg CBD + 500 mg CBG
1000 mg CBD + 1000 mg CBG
In this category, Medterra offers CBD chews and pet tinctures for furry friends. CBD chews contain 10 mg CBD per count, while tinctures have 25 mg per 1 mL.
⭐⭐⭐⭐⭐Rating: 5 out of 5

• Total CBD sizes: 750 mg
• Potency: 10 mg/count
• Cost per bottle: $31.49
• Extract Type: Isolate
• THC Content: 0.0%
Product Highlights
30 soft chews with 10 mg CBD per count
CBD joint support chews combine CBD, glucosamine, MSM, and chondroitin to support joint health
For dogs and cats 12 weeks and older
Third-party tested product
THC-free CBD isolate chews with peanut butter flavor
Available Options
Medterra Joint Support CBD Chews for Dogs & Cats
Medterra Calming CBD Chews for Dogs & Cats
Medterra Reviews by Real Customers
The reviews left by CBD.market's customers for Medterra CBD oils are shown below.
If you tried Medterra CBD products, please take a few minutes to write your own reviews on the product pages. They will help other users to be informed and find the best CBD oil products. Besides, you will get 5 reward points in case you join our reward program. Thank you!
Final Thoughts
You can find various reviews for Medterra CBD oil on the brand's page. All these Medterra CBD reviews speak for the honesty and truthfulness of the claims. However, you need to check all the product ingredients to see if they'll work for you. Consulting your physician is a good idea if you are about to give it the first try.