Green Roads CBD Oil Reviews 2023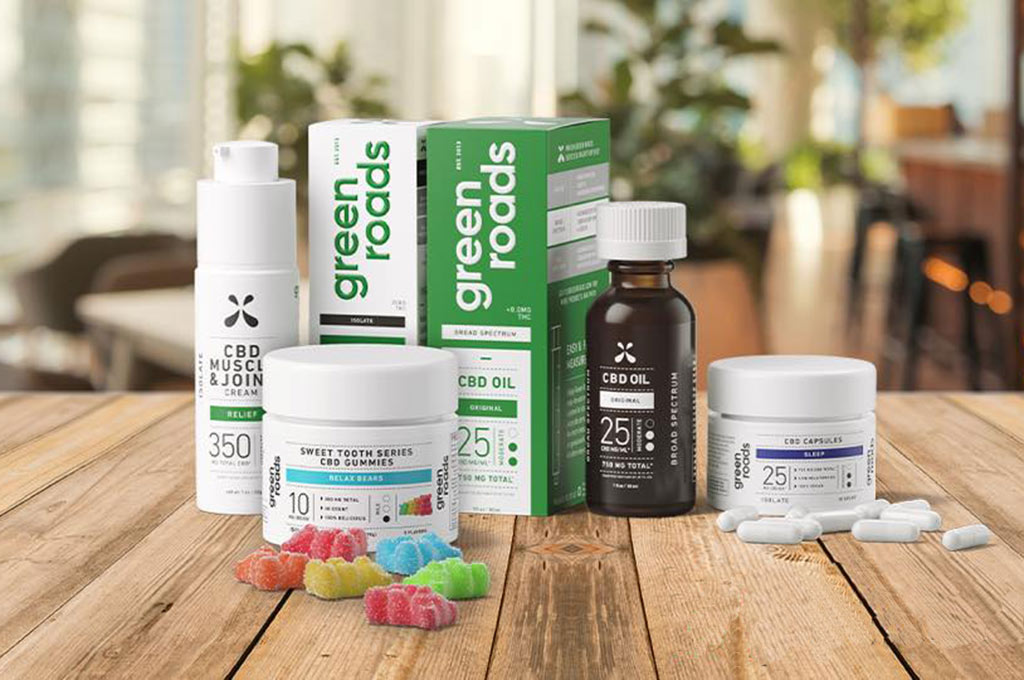 Company Reputation
Green Roads CBD is one of those few private companies that have over 30,000 5-star reviews to boast. As per the research of Brightfield research group, Green Roads CBD is the largest private CBD сompany in the United States. Their product range is for both human beings and pets.
The world knows Green Roads CBD for the transparent nature, purity and potency of its CBD-based products. The social media following of Green Roads is above 50K and many powerful media platforms like Forbes, NBS, Cosmopolitan, etc.
FDA doesn't regulate CBD, but it keeps a check on the CBD-producing companies and issues them a warning letter in case of violations. Green Roads CBD also got a warning letter from FDA for claiming health benefits going opposite to the guidelines set by FDA.
It has also faced some lawsuits in the past, but that's pretty usual for a CBD company. Whether the company learns from it or not is what determines the reliability and reputation of a company.
Despite being in a list of companies that have received FDA warning letters at some point, Green Roads CBD kept on improving that ended up as thousands of positive Green Roads products reviews.
Company Background
Arby Barosso is the founder of Green Roads CBD. He based the company in Florida; it's about 2011, it's one of the pioneer CBD companies in the market.
It worked on its products and became recognized as one of the biggest CBD product manufacturing companies that serve over one million people worldwide. They have their pharmacists on board who help them with the perfect and risk-free formulation of their CBD products.
The company presents the relaxation of consumers as its main aim. They want people to have a perfect, organic and non-risky alternate of their conventional prescription medicines with several side effects.
Their partnership with mission zero makes them stand out. Mission zero, a non-profit organization, is a hope for many; an army veteran founded this organization intending to leave no more war victims.
CBD Product Quality
Manufacturing Process
The manufacturing process of Green Roads CBD is not much different from many other companies. The extracted hemp goes through the extraction process. Companies can go for multiple extracting CBD from hemp, CO2 extraction being the best of all.
CO2 extraction is the most efficient extraction method because it leaves no extra residuals behind in any form. As a final result, we get pure CBD with some Cannabinoids of one's choice.
The company later tests its raw material to make sure that they aren't harmful when combines with CBD in any case. After complete quality assurance, the company further proceeds with the essential steps to form a product. The product then goes for the final packaging, batch lab test, and eventually shipping.
Sourcing
Green Roads CBD uses 100% organic hemp to make its CBD products. They source their hemp from the Colorado farms, where the strict regulation of cultivation is observed. Thereby, the hemp source assures that it doesn't contain harmful solvents, pesticides, chemical fertilizers, heavy metals, and substances.
Products Range and Pricing
No matter what kind of CBD product you need, you'll find the product of your choice at Green Roads.
At CBD.market we have a huge variety of Green Roads products, and unlike many other companies with several products, this company has maintained the quality of each product. You can get the complete test result for any product you purchase; it makes the selection even easier!
Let's look at their few hit products in detail:
Details

Green Roads

Pros

✔️ Organic hemp is grown in the U.S.

✔️ They offer CBD products for pets

✔️ The shelf-life of their products is long as you can use their products for about 6-8 months

✔️ Third-party lab tests

✔️ CO2 extraction method

Cons

❌ The taste of the products that use vegetable glycerin as a carrier needs some improvement

❌ The range of high-potency CBD oil is not wide

❌ They separate CBD from industrial hemp that has a lesser concentration of other Cannabinoids

Latest Coupons

THC %

0% THC
Less than 0.3% THC

CBD Potency per 1 ml

10 mg, 25 mg, 50 mg CBD

Pricing

300 mg CBD oil: $35.99
750 mg CBD oil: $71.99
1500 mg CBD oil: $119.99

CBD Products

CBD oils
CBD capsules
CBD gummies
CBD creams
CBD roll-ons
CBD coffee
CBN oils 
CBD for pets

Ingredients

Broad Spectrum CBD extract, MCT oil, Sunflower lecithin, Sunflower seed oil, and hemp seed oil

Flavors

Apple Kiwi Bliss, Assorted, Blueberry, Coffee, Mint Breeze, Natural Flavor

Hemp Source

100% organic hemp

Extraction Method

CO2 extraction
Green Roads Top Selling CBD Products
Best Green Roads CBD products
CBD oils are available in six different concentrations: 100 mg, 250 mg, 350 mg, 550 mg, 1000 mg, 1500 mg, and 3500 mg CBD.
⭐⭐⭐⭐⭐ Rating: 5 out of 5

Total CBD size: 750 mg
Potency: 25 mg/mL
Cost per mg bottle: $71.99
Extract Type: Full Spectrum
THC Content: Less than 0.3%
Product Highlights
Supports your daily wellness routine with this pharmacist-formulated CBD oil
750 mg of full spectrum CBD per bottle
Soy-free
Gluten-free
With natural flavor
Non-intoxicating
Medium strength
Available Options
Each Green Roads CBD capsule contains 25 mg CBD. Using these capsules makes it possible for you to start with low doses that you can eventually increase until they meet your needs.
⭐⭐⭐⭐⭐ Rating: 5 out of 5

Total CBD size: 750 mg
Potency: 25 mg/count
Cost per mg bottle: $39.99
Extract Type: Isolate CBD
THC Content: 0.0%
Product Highlights
Made with CBD isolate so capsules are THC free
Available in 750 mg of CBD per container
25 mg of CBD per capsule
Hemp sourced in the U.S.A.
Gluten-free, soy-free, and suitable for vegan diets
Vegetable cellulose capsule
Take one capsule per day
Tested by an independent laboratory and can see lab results by using the QR code on the package
Green Roads offers sleep and relax capsules to support overall well-being.
Available Options
Green Roads CBD Softgels, 750 mg CBD
Green Roads, CBD Sleep Capsules, 750mg CBD
Green Roads, CBD Relax Capsules, 750mg CBD
Green Roads CBD offers different forms of gummies, specially formulated to serve different purposes. Green Roads Sleepy Z's contain melatonin that helps to fix the sleep cycle. The rise and shine gummies contain vitamins and help people start their day by warding off their stress.
⭐⭐⭐⭐⭐ Rating: 5 out of 5

Total CBD size: 300 mg
Potency: 10 mg/count
Cost per mg bottle: $35.19
Extract Type: Isolate CBD
THC Content: 0.0%
Product Highlights
Contains 300 mg CBD per bottle
10 mg of CBD per sweet bear gummy
0.0% THC
100% organic premium hemp
Each bottle offers 30 gummies
Contains hemp derived CBD extract, corn syrup, sugar, water, gelatin, citric acid, natural and artificial flavors
Available Options
CBD topical creams are great for muscles, limbs, and joints. They are easy to apply and don't leave a greasy residue.
⭐⭐⭐⭐⭐ Rating: 5 out of 5

Total CBD size: 350 mg
Potency: 11.6 mg/g
Cost per mg bottle: $23.99
Extract Type: Isolate
THC Content: 0.0%
Delivering a mild, pleasant scent with each pump, this CBD pain cream is a THC-free isolate product. It is a fully vegan product that has been developed without any animal testing. When applied, the methanol infusion in Green Roads CBD pain cream gives it a nice aroma and cooling sensation. The effect of their pain cream is targeted and localized. It comes in two different potencies.
Product Highlights
100% organic premium hemp
CBD isolate oil
350 mg CBD per bottle
Pleasant, mild scent
No animal testing
Vegan
With lavender and other natural extracts
Easy pump applicator
Available Topical Options
⭐⭐⭐⭐⭐ Rating: 5 out of 5

Total CBD size: 750 mg
Potency: 25 mg/mL
Cost per mg bottle: $71.99
Extract Type: Broad Spectrum
THC Content: Less than 0.3%
Product Highlights
2.5 mg melatonin per serving for sleep support
750 mg of CBD per bottle
A special blend of CBD and CBN (25 mg/serving)
A light blueberry flavor
CBD for pets is designed to support pets' wellness throughout all stages of their lives. Green Roads pet CBD drops are formulated for small, medium and large dogs.
⭐⭐⭐⭐⭐ Rating: 5 out of 5

Total CBD size: 210 mg
Potency: 7 mg/mL
Cost per mg bottle: $31.99
Extract Type: Broad Spectrum
THC Content: Less than 0.3%
Product Highlights
7 mg of CBD per 1ml, an ideal concentration for medium-size dogs (weighing 15-50lbs)
Can support a sense of calm in your medium-sized dog, including during stressful moments
Supports active aging for dogs
Has an MCT oil base – easy for pets to digest
For the highest effectiveness, offer ypor pet CBD drops daily
Green Roads Reviews by Real Customers
Green Roads reviews left by CBD.market's customers are shown below.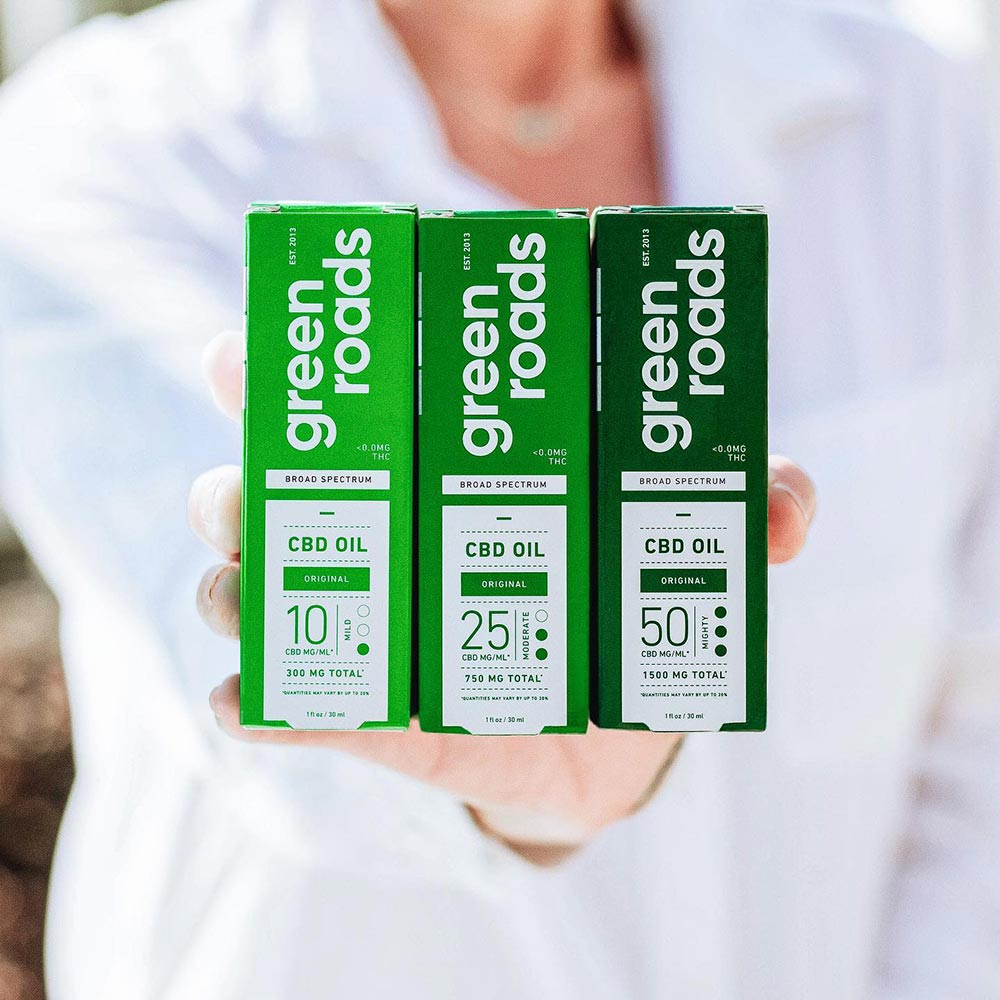 If you tried Green Roads CBD products, please take a few minutes to write your own reviews on the product page. They will help other users to be informed and find the best CBD oil products. Thank you!
Final Thoughts
Green Road CBD is the end of your quest if you have been searching for a reliable CBD company for a long time. Although customer reviews for Green Roads are enough to prove its credibility, there is yet another aspect to support it. There are NOT many CBD companies who have won the awards, but Green Roads has won three awards that make people acknowledge their choice and gain more confidence in it.