New Leafreport Study of CBD Sleep Products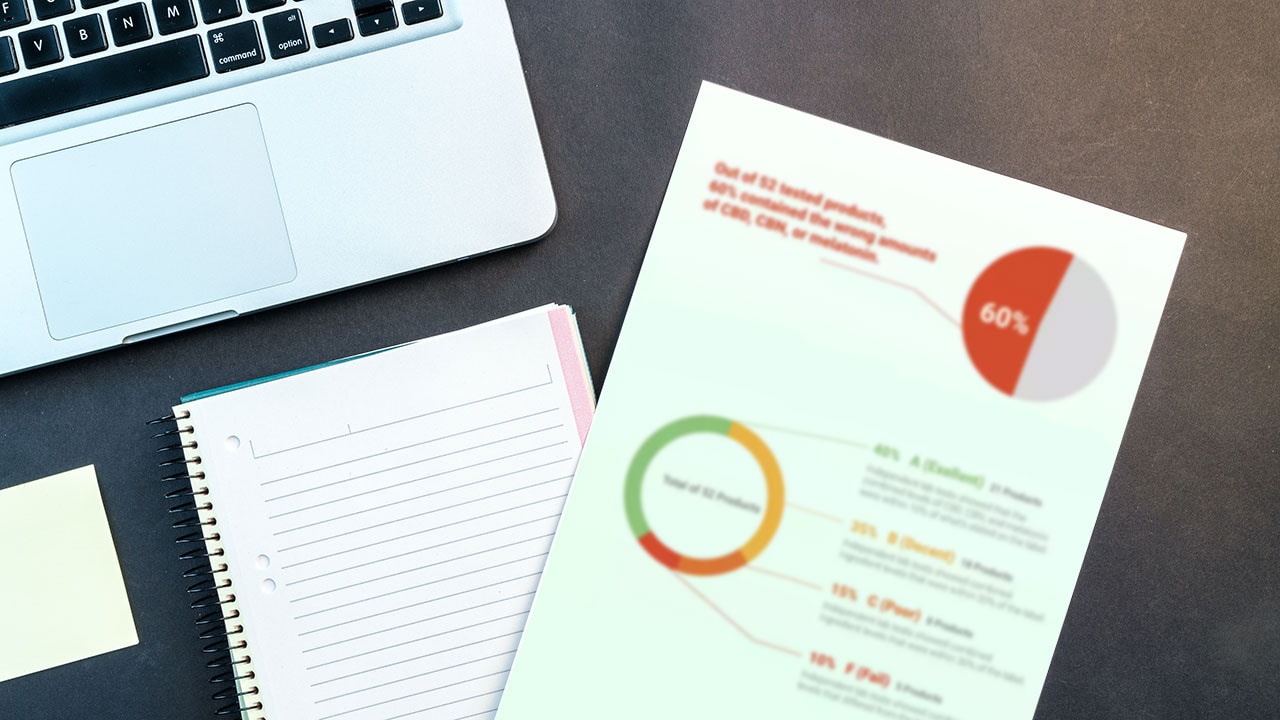 Leafreport conducted a study of CBD sleep products sold in the market and released the results on April 27, 2022. The results indicated that 60 percent of the products tested did not have the amount of active ingredients indicated on the packaging label. The ingredients tested included CBD (cannabidiol) and CBN (cannabinol), and melatonin.
There was a variance of more than 10 percent between the amount the label said the product contained and the actual amount. CBD sleep products are popular because studies involving CBD and CBN have indicated these cannabinoids may improve sleep quality. The Leafreport study is important because the company uses scientific study methods that are peer-reviewed by health officials for authenticity. There were 52 CBD products analyzed that included capsules, tinctures and gummies.
The product manager at Leafreport, Gal Shapira, makes three recommendations for consumers buying CBD products.
"The most important thing to do is to make sure the brand utilizes a third-party testing lab and that their certificates of analysis (CoA) are linked on the product labeling or at least apparent on their website. These tests ensure the product contains no harmful contaminants and that the dosage is correct."
The second recommendation is to note the product's spectrum which will be full spectrum, broad spectrum or CBD isolate. The spectrum determines the type of cannabinoids present in the product, including THC. The third factor is to check the other ingredients on the label, like supplement and vitamin additives, and compare the label to the CoA.
Shapira considers a reasonable variance for the stated ingredient amounts to be 10 percent. Under half of the products had inaccurate CBN levels, more than half had inaccurate CBD levels and two-thirds of the products had inaccurate melatonin labels. The following are some additional results.
Products with two ingredients were less accurate compared to products with one or three of the tested ingredients
Five of the products tested contained three ingredients and five matched the label
Capsules had the highest matching rate at 50 percent
Gummies had a matching rate of 40 percent
Tinctures had a matching rate of 30 percent
25 percent of the products containing CBD full spectrum or CBD broad-spectrum had accurate labeling
This study is important to increasing consumer awareness. There are so many CBD products sold today, and they are not federally regulated. It is up to the consumer to be a smart shopper. It is important to always purchase CBD products from a company that has an excellent reputation for product quality and transparency.