Liana Werner-Gray, a Natural Food Chef, Shares a Tasty CBD-Based Recipe for Pesto Edamame Spaghetti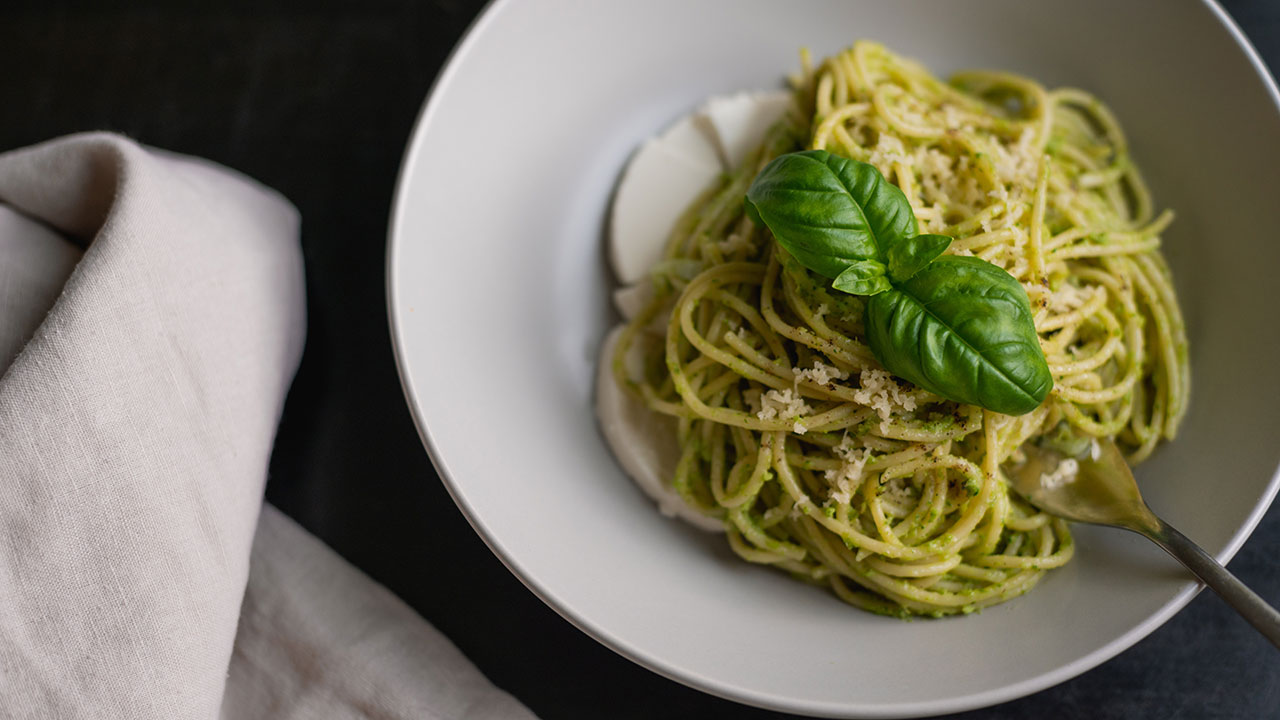 Liana Werner-Gray is a chef natural food chef, who have Pesto Edamame Spaghetti recipe with CBD.
She started work after a number of her family members suffered from heart disease. It was after her mother battled a very serious disease as well. It takes you on a journey of health and healing using food.
Along with CBD, Werner-Gray also uses healthy ingredients such as garlic, broccoli sprouts, cauliflower, and cacao powder. Werner-Gray uses CBD food is because of its lack of THC.
Using CBD in recipes will provide countless benefits. You'll want to blend it with an oil like coconut or olive oil. It will mask the earthy taste that CBD naturally has. You won't experience any psychoactive effects from its use, and you'll still reap all the benefits.
You can check out her for Pesto Edamame Spaghetti below. If you're looking for an easy way to incorporate CBD into some of your meals, check out the recipe for 4 servings below!
CBD Pesto Edamame Spaghetti
Ingredients
For the pesto:
• 1/3-cup olive oil
• 4 full droppers of CBD (4 servings)
• 1 cup fresh basil
• 1/4 cup broccoli sprouts
• 1/2 cup spinach
• 1/4 cup walnuts
• 1 small clove garlic
• 1/4 tsp sea salt
• Juice of 1/2 a lemon
For the pasta:
• 1 box Explore Cuisine Edamame Spaghetti
Instructions
In a bowl, whisk together the olive oil and CBD until it's well combined. This step is key to make sure the CBD and olive oil bind well. Set aside.
In a food processor or blender, add the other pesto ingredients and blend until well-combined. Then, add the CBD oil mixture and mix together. Keep some chunks if you like texture in your pesto. Set aside.
Boil water in a pot and cook the edamame spaghetti for three minutes, according to the package instructions. Drain and serve in bowls.
Toss the pesto sauce with the edamame spaghetti and enjoy!