CBD.market Gift Cards for Any Occasion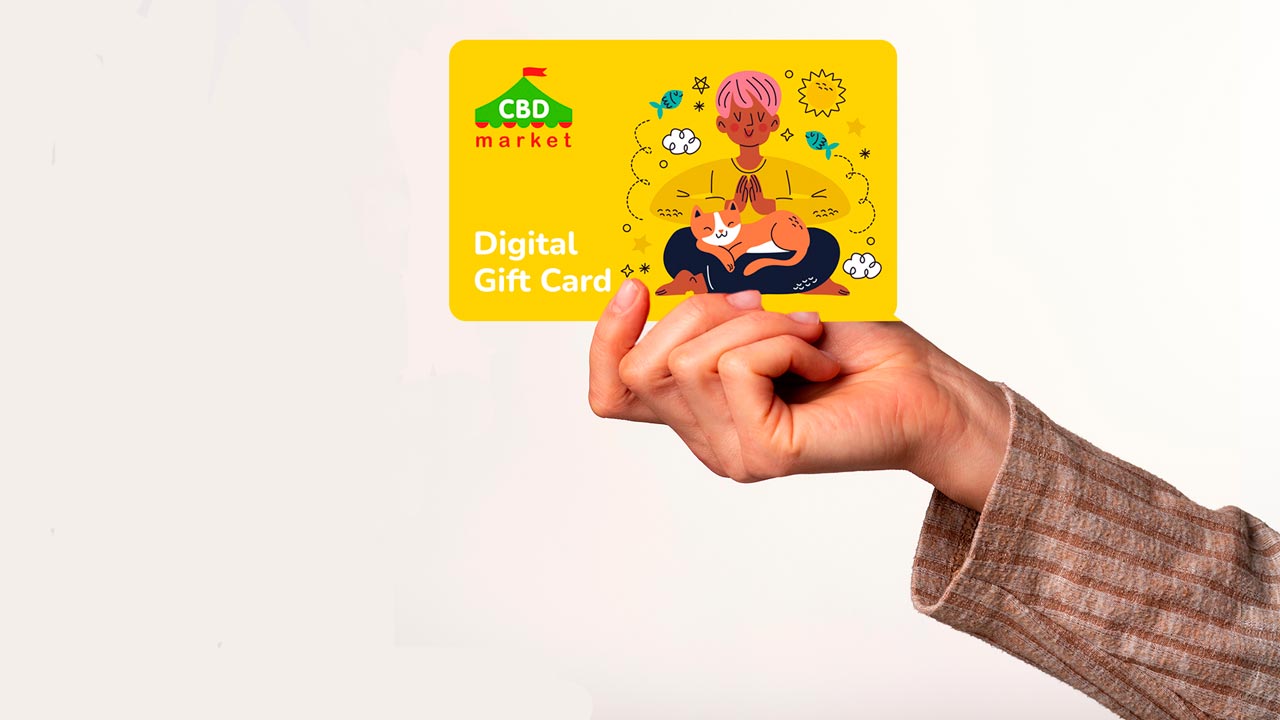 Everyone loves getting a gift card today because they can use it to shop online. The best gift cards give access to products that add to the quality of life. That is why CBD.market now offers the CBD.market digital gift cards. You can choose a money value of $25-$1,000 in $25 increments and give a gift of wellness to friends and family.
Why Give a CBD.market Digital Gift Card?
The sales of CBD products continue to skyrocket because CBD is delivering the power of natural compounds found in the hemp plant that can address a variety of wellness needs. CBD product lines continue to expand all the time because people have preferences.
The advantages of the CBD.market Digital Gift Card include:
Ability to select the gift card amount that fits your budget
You can buy products from your favorite CBD brands
You can choose CBD products based on the spectrum and the benefits delivered like reduced stress, improved sleep or reduced feelings of pain
You have a choice of potency so able to match the product to the intended usage and lifestyle
Ideal for first-time and regular CBD users
Enjoy CBD sales, find discounts and compare prices
We'd like to inform that all gift cards bought at CBD.market are non-refundable.
The CBD.market digital gift card is a great gift for friends and family who have expressed an interest in CBD products but have not tried any yet and for CBD users who have enjoyed the effects of CBD for some time. Best of all, you are giving people you care about a gift that promotes health and wellness.
How the CBD.market Digital Gift Card Works?
It is so easy to buy the CBD.market gift card.
Visit CBD.market/gift-card
Choose the amount you would like to purchase
Enter the recipient's email address
Enter your name in the "From" box
Select a date you would like the gift card delivered
Write a message to your friend or family member
Add the gift card to your cart if purchasing other CBD products or pay for the gift card only
The CBD.market Digital Gift Card is an ideal gift for any occasion, including birthdays and holidays. You can give a gift card as a thank-you or to show appreciation for someone special in your life.