Endoca, Hemp Oil Extract 20%, Full Spectrum, 0.33oz, 2000mg CBD
Same Day Free US Shipping Over $60

Earn 5% Back with Every Purchase

Low Price Guarantee

30 Day Money-Back Guarantee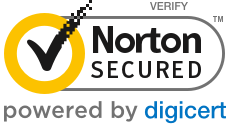 Same Day Free US Shipping Over $60

Earn 5% Back with Every Purchase

Low Price Guarantee

30 Day Money-Back Guarantee
WARNING: Reproductive Harm -
Product Data
| | |
| --- | --- |
| SKU | EDCOL11 |
| Size | 10 g |
| CBD Per Container | 2000 mg |
| CBD Per 1 g | 200 mg |
| Price Per 1 mg CBD | $.08 |
Our heated 20% Hemp Extract formula possesses our rich CBD cannabinoid formula, as well as vitamin D, vitamin E, flavonoids, terpenes, co-factors, and co-nutrients that are often missing from our diets. An organic extract to add to your healthy diet. This high concentration CBD paste can assist in boosting the body's endocannabinoid system. As with all Endoca products, our oil extract is produced under strict quality control for optimum quality.
Description
PRODUCT INFORMATION
PRODUCT BENEFITS
Supports daily wellness
Less than 0.2% THC
Extra strong CBD concentration
Promotes overall wellbeing
Suitable for more severe symptoms
INGREDIENTS
Phytocannabinoid cannabidiol 20% (CBD 2000mg) also low concentrations of (CBC, CBG, CBN)
Terpenes Myrcene, Limonene, Alpha & Beta-pinene, Linalool, B-caryophyllene, Caryophyllene oxide, Terpinolene, and Humulene.
Other natural moleculesCannabis plant waxes, alkanes, nitrogenous compounds, amino acids, ketones, flavonoids, glycosides, vitamins, pigments, water, co-factors, and co-nutrients. Cannabidiol (CBD) is a natural constituent of the hemp plant.
No preservatives, artificial colors, vegan, gluten free, non-GMO.
SUGGESTED USE
Remove the cap from the tube and screw the cap ring counterclockwise
Screwing the cap ½ the way around will give ½ a gram of CBD oil. 1 full turn of the ring will administer 1 gram of oil extract
Press on the syringe to squeeze the extract on to the tip of your finger and place under the tongue. Hold the oil extract your mouth for 60 seconds before swallowing
Recommended use: 1-3 times daily, before meals. Store in a cool, dry place and avoid exposure to heat or sunlight.
THE BENEFITS OF 200MG/ML CBD OIL EXTRACT
Eating, sleeping and relaxing are three important functions that the body needs. Encouraging the right balance in your body will help increase the effectiveness of these functions and can be achieved using the hemp plant.
For those of you who want to experience the hemp plant with nothing taken out, you will love our 20% CBD hemp oil. We believe that every part of the hemp plant is important and our unique formula contains crucial cannabinoids, vitamins, minerals, and plant waxes that are not always found in our diets.
Plant cannabinoids such as CBD activate the endocannabinoid system, a complex network of natural chemicals and receptors that keep our body in a state of balance. It regulates our appetite, mood, immune system, and memory. The strains of daily life can affect the endocannabinoid system's function and this internal harmony is lost.
Ensuring our customers get exactly what they see on the label is our top priority. To do this we employ rigorous laboratory testing and a strict pharmaceutical standard control programme to guarantee consistent potency and purity in every product.
We employ a team of experienced scientists, herbalists and nutritionists to produce our organic extracts to the highest standards of good manufacturing practices.
FAQ
WHAT'S THE DIFFERENCE BETWEEN THE 20% CBD HEMP OIL AND 20% RAW HEMP OIL?
20% CBD Hemp Oil comes from the whole plant including both cannabinoids CBD and CBDa, extracted using C02 and no chemicals. The raw hemp material goes through a filtration process and is then gently heated, which transforms CBDa into CBD.
Effectively as a result of this heat applied, 20% CBD Hemp Oil only contains CBD with no trace of CBDa. This is important as while the two molecules look very similar, they are in fact totally different.
Because of this heat application, the other 400 molecules also go through a molecular change. We are not saying that this is either positive or negative. It's just that they become different molecules when heat is applied.
WHAT'S THE DIFFERENCE BETWEEN CBD HEMP OIL AND CBD HEMP OIL DROPS?
The texture of CBD Hemp Oil is thick and waxy because it contains the whole hemp plant with nothing added or taken away. This compares to our CBD Hemp Oil Drops which have undergone a filtration process and contain extra hemp seed oil.
Some people find that CBD Hemp Oil has a stronger flavour than CBD Hemp Oil Drops and it can take longer to be absorbed under the tongue, due to the waxy texture.
WHAT ARE PLANT WAXES?
Classed as a type of dietary fibre, plant waxes are organic compounds which we believe work in synergy with other molecules in the hemp plant.
DOES HIGHER CONCENTRATION CBD MEAN MORE POTENCY?
It's a common misconception that high strength CBD must be the best. But at Endoca we have studied wild and cultivated hemp seed varieties used by humans over thousands of years and seen that show that average CBD content has always been around 1-4%. That's because it's a fairly recent phenomena to breed high strength varieties
HOW DO I USE THE 20% CBD HEMP OIL?
20% CBD hemp oil is dispensed using a syringe. It should be taken under the tongue on an empty stomach.
WHAT'S SO SPECIAL ABOUT HEMP?
Endoca is dedicated to the hemp plant. For the past 9 years we have been travelling the world in search of the best hemp varieties from as far afield as Africa and the Himalayas. That's because our goal is to find hemp plants abundant in the CBD and low in THC, which will allow us to create the best Endoca Hemp Oil products possible for our customers.
We aim to create a hemp seed bank which we will share with the rest of the world. Doing this will ensure that these precious hemp seeds don't get patented by big business in the future, which would mean losing part of our world heritage. Did you know that hemp was one of the first crops to be cultivated on the planet thousands of years ago? Not only that but its versatility means that it can feed, clothe and even provide us with materials to build houses.
Unfortunately, over the last 100 years in many countries across the world, hemp has been much maligned and its cultivation prohibited.
But at Endoca we think it's time that hemp came back into favour and through our Hemp (CBD) Oil products we believe we can return hemp back to the public consciousness again. But we certainly won't be stopping there. For us the hemp plant is part of a general sustainability movement, encompassing permaculture and holistic living. Essentially it represents a way of life in which we no longer focus on quick fixes, but think about the long term health of ourselves and the planet.
And as an Endoca customer, using our Hemp Oil can be a way of making your your own personal commitment to achieving these goals, joining an ever increasing number of people around the world who are waking up to the never ending potential of hemp.
Additional information
| | |
| --- | --- |
| Weight | 1.4 oz |
| Dimensions | 1.6 × 1 × 7.8 in |
| Spectrum | |
| THC | Less than 0.3% THC |
Customer Reviews
4 reviews
4.25 out of 5 stars
×
Please Sign in to rate this comment