CBDfx, CBD Oil For Pets – Large Breeds Extra Strength, Broad Spectrum THC-Free, Bacon Flavor, 1oz, 2000mg CBD
Same Day Free US Shipping Over $60

Earn 5% Back with Every Purchase

Low Price Guarantee

30 Day Money-Back Guarantee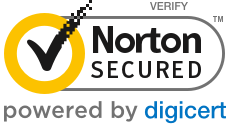 Same Day Free US Shipping Over $60

Earn 5% Back with Every Purchase

Low Price Guarantee

30 Day Money-Back Guarantee
WARNING: Reproductive Harm -
Product Data
| | |
| --- | --- |
| SKU | CFXPT04 |
| Size | 1 oz |
| CBD Per Container | 2000 mg |
| CBD Per 1 oz | 2000 mg |
| Price Per 1 mg CBD | $.04 |
Got a (really) big pooch who needs some CBD love? Treat them to our 2000mg Extra Strength vegan Pet Tincture formulated specifically for large breeds over 100 pounds! Our natural, bacon-flavored CBD Pet Tinctures are organic, free of GMOs, and are human-grade. Keep your pup looking and feeling their best—no matter how big they are!
MCT Oil, CBD Rich Hemp Oil, Natural Bacon Flavor
Description
2000mg Extra Strength CBD Oil for Dogs
All dogs deserve great CBD! That's why our bacon-flavored CBD Oil for dogs are, well…bacon flavored! Adding to the organic, non-GMO, and vegan CBD oil, our pet tinctures for very large dogs are also made with human-grade ingredients. This means that if they're good enough for your dog, they're good enough for you, too.
If you're ready to give your dog one of the best treats on the planet, grab a bottle of our Bacon-flavored Pet Tinctures and add a few drops to their tongue or food.
Broad Spectrum CBD
All-Natural Smoky Bacon Flavor
Human-Grade Ingredients
100% Vegan
Made from Organic, Non-GMO Hemp
Meet Our Bacon-Flavored CBD Tincture 2000mg Extra Strength
Just when you thought it couldn't be better to be a dog—we've got a vegan, bacon-flavored Pet Tincture 2000mg (Extra Strength) formulated especially for them!
Produced with some of the purest, high-quality CBD oil on the planet, all-natural, and vegan bacon flavor, our latest CBD oils for dogs are specifically formulated to produce maximum wellness in the larger breed dogs of 100lbs or more.
Ready to Give Your Dog a Special Treat? You're in the Right Place.
Just like the CBD oil made for you and me, our human-grade bacon-flavored Pet Tinctures for larger breeds like Great Danes and St.Bernards are made to the highest standards of quality. Starting with organic hemp plants free of GMOs, toxic pesticide residues, and other harmful chemicals, we extract our CBD oil using clean CO2 methods free of harsh solvents.
Our Pet Tincture (2000mg) has simple ingredients—hemp oil and MCT oil—and never uses any cheap fillers or additives. As a result, you can trust that our very large-breed Pet Tinctures are clean because we test them with an independent laboratory and post their reports publicly!
The Relationship Between Pets and CBD
The relationship between cannabis and pets is an old one, too. For centuries, farmers have used hemp products in their feed. We're proud to offer our premium CBD Oil tinctures to all quality-minded dog and cat owners.
CBD is a natural compound that comes from the hemp plant, specifically, the cannabis Sativa plant. These CBD compounds are non-psychoactive and have a strong focus on therapeutic benefits for an array of issues and concerns. All of our CBD oils for dogs and cats as well as our CBD Pet Treats are made with broad spectrum CBD that has zero THC 0.0%.
CBD Oil For Dogs
Thankfully due to the endocannabinoid system found in dogs, the effects presented in humans after taking CBD oil can also be seen in dogs.
Exploring the Benefits of CBD Oil for Dogs
Made with Organic Broad Spectrum CBD
Containing CO2-extracted, broad spectrum CBD, our vegan Pet Tinctures use organic, coconut-derived MCT Oil for better absorption, delivering the same high-quality benefits for dogs as humans using the finest human-grade ingredients.
Bursting with Bacony Goodness
Dogs love bacon, and by combining the benefits of CBD with an all-natural bacony finish, you'll give your dog a vegan treat that's not only good for them but good to them.
Here's What Comes Next…
You give poochie a treat.
Every good pet deserves a special treat—no matter the size of your dog. Thankfully, our bacon-flavored Pet Tinctures are more than just a delicious reward for your furry friend.
They're also a beneficial and therapeutic supplement to improve your dog's health and mobility, and to give them a lasting sense of calm in their days.
So, who's ready for a treat?
How do I give this tincture to my pet?
Simple, give your pooch a few drops—or the whole dropper—and adjust after observing the effects. You can experiment what serving your pet likes most, but we recommend you start small and gradually increase if necessary. Some dogs and cats enjoy taking a tincture right from the plastic dropper, while others prefer it added to food, water or a favorite treat.
Is CBD safe for pets?
CBD is completely safe for your pets to consume in the same way that it's safe for your consumption. The effects of CBD come from its ability to stimulate the endocannabinoid system, which is involved in the body's ability to process certain functions. These organic systems are found in every mammal on earth, meaning that many animals also possess it. This system is something that we share with our pets, and the differences are small enough that the effects of CBD on a human and the effects on an animal are extremely similar.
How much CBD oil do I give my pets?
There is no clear-cut number that will tell you how much CBD you should be giving your pets. You should follow similar steps as those that you would follow when consuming your own CBD oil. Our Pet Tinctures are formulated for small (250mg), medium (500mg) and large size (1000mg) breeds. These estimated servings are meant to set an average size that will be adequate for those falling between novice and moderate CBD usage. Those who have used CBD products for years and have had time to build a tolerance to it will likely need to determine their own personal serving size.
Where can I buy CBD oil for my pets locally?
Purchasing CBD oil locally for your pets can be tricky. Many companies are dissuaded from stocking up on CBD products and selling them to their customers. While CBD is safe for your animal, you likely will not find CBD products in their stores. The best thing that you could do is go online and research the smaller stores in your area that may carry the products. Places such as animal boutiques and clinics may carry CBDfx CBD oils. These stores often are not parts of chains and have a bit more freedom to select the items that they offer to their customers. Certain websites will help you search for stores that carry CBD oil for pets near you as well, making it even easier to identify places of interest.
What's the difference between "people CBD" and "pet CBD"?
The major difference between your CBD and your pet's CBD is that a product geared toward pets is going to provide a concentration of CBD more suited to their size and weight. Cannabidiol intake varies from person to person, as well as from animal to animal. One big factor in determining adequate CBD serving size is weight. Someone who weighs more is going to need more CBD in order to feel the same effects as someone who is lighter. Similarly, height can play a part in the effectiveness of CBD on humans and animals. A grandmother and a professional wrestler will be consuming different serving sizes of CBD, and comparisons like this can be made for animals as well. For these reasons, the CBD provided to your pet and the CBD provided to you are of very different concentrations.
When it comes to pet CBD, how much per weight?
There is no universal CBD serving size for animals or humans. The concentration and volume of CBD that your pet consumes is determined primarily by their weight. Unlike humans, pets are unable to vocalize the way that CBD is affecting them, so this manner of estimating their personal serving sizes is not feasible. Weight, then, becomes the universal measuring tool for establishing how much CBD an animal should have. The amount of CBD increases in relation to the weight of the animal, meaning that a larger, heavier animal is going to require a much larger serving of CBD than one that is smaller and lighter. Height can also be used as an indicator of CBD intake, and can be treated in a similar fashion.
Why does pet CBD come in different mg strengths?
Questions surrounding the difference of mg—or milligrams—in CBD products for pets are the same as those surrounding CBD concentration. The amount of milligrams of CBD in a product is often portioned according to the type of animal that the product is being geared toward. Some products are filled with CBD, while others contain almost none. Those with high concentrations are usually designed with larger animals in mind. If you own a large animal and are searching for a CBD product that will satisfy it, these are the ones you should be looking into. The reverse could be said for products with low concentration. These are ideal for smaller animals whose weights signal that they do not require much CBD in order to feel its effects.
Additional information
| | |
| --- | --- |
| Weight | 3.3 oz |
| Dimensions | 1.4 × 1.4 × 4.2 in |
| Brand | |
| Spectrum | |
| THC | 0% THC |
Customer Reviews
4 reviews
5 out of 5 stars
×
Please Sign in to rate this comment