PlusCBD, Pet CBD Oil, Beef, Full Spectrum, 1.86oz, 500mg CBD
Same Day Free US Shipping Over $60

Earn 5% Back with Every Purchase

Low Price Guarantee

30 Day Money-Back Guarantee
25% OFF
ONLY 1 LEFT IN STOCK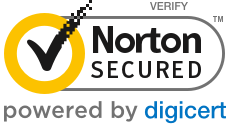 Same Day Free US Shipping Over $60

Earn 5% Back with Every Purchase

Low Price Guarantee

30 Day Money-Back Guarantee
WARNING: Reproductive Harm -
Product Data
| | |
| --- | --- |
| SKU | PLSPT01 |
| Size | 55 ml |
| Serving Size | 10 ml |
| Servings Per Container | 6 |
| Price Per Serving | $5.62 |
| CBD Per Serving | 90.91 mg |
| CBD Per Container | 500 mg |
| CBD Per 1 ml | 9.09 mg |
| Price Per 1 mg CBD | $.07 |
| GTIN | 854521007938 |
+PlusCBD Pet can help maintain emotional balance, relieve occasional joint stiffness, and so much more. Our +PlusCBD Pet formulas are made with the same trusted CO2 extracted hemp found in our bestselling +PlusCBD products, so you can feel confident giving it to your pets.
CBD for cats and dogs
Clean, safe CO2 extracted
No pesticides
Non-GMO | Gluten-Free
Made with the finest ingredients
Available in Beef, Chicken, Peanut Butter, Salmon, and Unflavored
Always third-party tested
Description
INGREDIENTS
Extra virgin olive oil as a carrier – shown by studies to be the best oil for keeping cannabinoids fresh and ready to work.
Quillaja Saponaria – helps with emulsification. Often known as the soap bark tree, this important natural product is widely used, well studied, and recognized by the FDA as Generally Recognized as Safe (GRAS).
DIRECTIONS FOR BEST RESULTS
Shake well before use.
1 fl oz bottle: Give your pet 4 pumps per 10 pounds of bodyweight.
 1.86 fl oz bottle: Give your pet 3 pumps per 10 pounds of bodyweight.
Store away from direct heat and light.
Proudly manufactured in the U.S. with Kentucky and Netherlands grown hemp.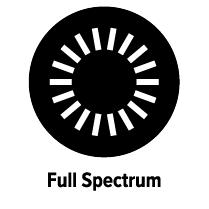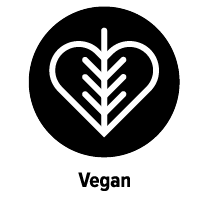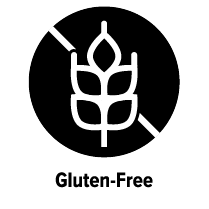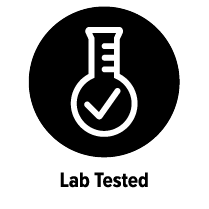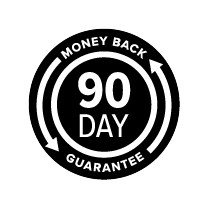 Is CBD healthy for pets?
Yes, CBD is healthy for pets. CBD has a number of beneficial properties that make it a great choice for pet health, including the following:
-CBD is anti-inflammatory, which makes it ideal for treating conditions like arthritis and joint pain.
-CBD is also analgesic, meaning it can help relieve pain in pets.
-CBD can help regulate the endocannabinoid  system and promote overall health and well-being.
-CBD is non-toxic
So overall, CBD is a great choice for pet health and can potentially provide a range of benefits for animals of all ages.
Do vets recommend CBD for pets?
Yes, vets recommend CBD for pets. CBD has a variety of benefits for pets, including supporting inflammation relief, supporting potential pain relief, and helping to promote a sense of calmness. CBD is also non-toxic and does not have any psychoactive effects, making it safe and effective for pets.
Do dogs get addicted to CBD?
There's no definitive answer to this question since there hasn't been a whole lot of research done on the topic. However, given that CBD is non-addictive and doesn't produce psychoactive effects, it's unlikely that dogs would get addicted to it. That said, it's always best to speak with your veterinarian before giving your dog any type of medication or supplement.
What is the difference between pet CBD and human CBD?
The primary difference between pet CBD and human CBD is that pets metabolize CBD differently.
CBD is a non-psychoactive cannabinoid found in cannabis plants. It has a variety of medicinal benefits, including relief from pain, anxiety, and seizures. Pets also respond well to CBD treatments, but the way they process the compound can vary depending on the species.
Dogs generally have more cannabinoid receptors than cats, so they may metabolize CBD differently and experience different results. For example, while dogs may calm down after taking CBD, cats may become more active. Consult with a veterinarian before starting your pet on any CBD regimen to be sure you're providing the best possible care.
What flavors are available for CBD for pets?
The most popular flavors for CBD pet products are beef and chicken, but there are also peanut butter flavored and unflavored options available.
What does chicken flavor CBD taste like?
Some say it tastes like chicken noodle soup, while others say it has more of a plant-like taste. However, there is no right or wrong answer when it comes to the taste of CBD. Some people may enjoy the taste, while others may not. Ultimately, it is up to the pet to decide whether or not they like the taste of chicken flavor CBD. Thanks for asking!
Additional information
| | |
| --- | --- |
| Weight | 4.6 oz |
| Dimensions | 5 × 1.5 × 1.5 in |
| Brand | |
| Spectrum | |
| THC | Less than 0.3% THC |
| Benefit | |
| Flavor | Beef |
×
Please Sign in to rate this comment