Where to Buy CBD Oil for Dogs?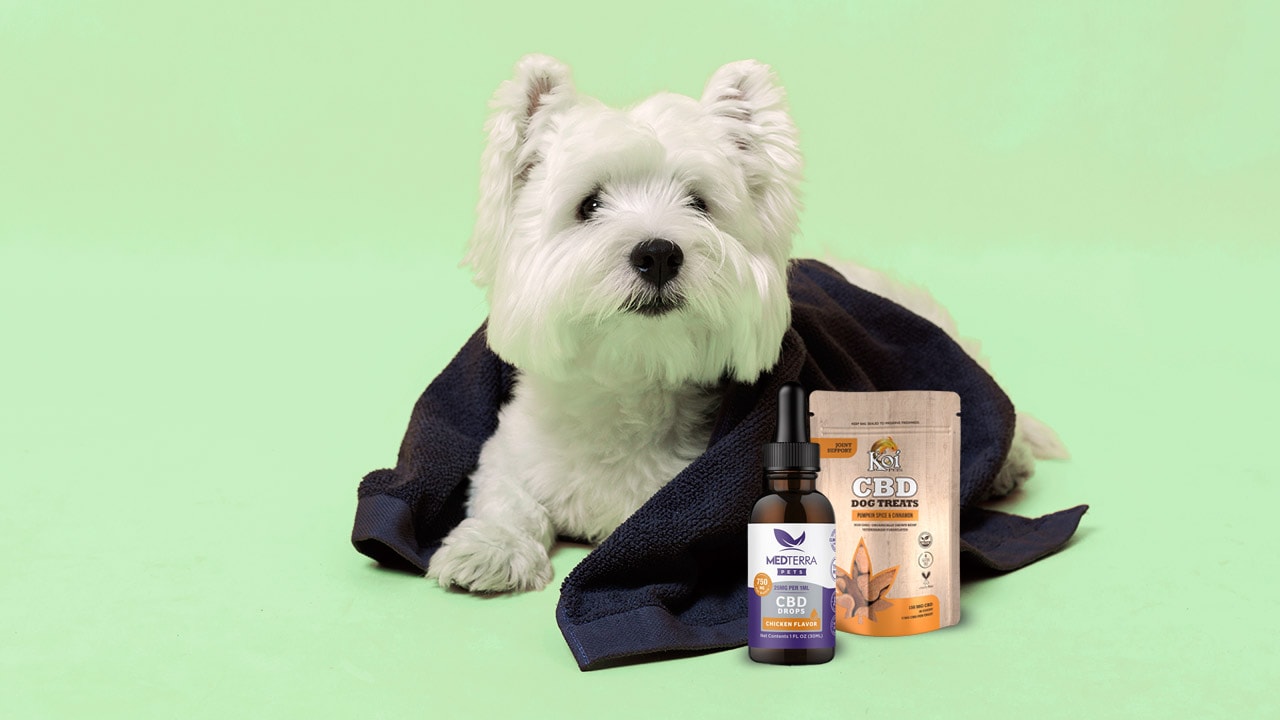 When you decide on buying CBD for pets, where to buy it is the next question. As millions of dog owners are using CBD oil to keep their dogs healthy or for therapeutic reasons, it is essential to know how to identify product quality and where to buy the best CBD oil for dogs. Some pet owners give CBD oil to their dogs daily to support their health and quality of life. A study in Frontiers in Veterinary Science found that a daily dose of 4 mg of broad spectrum CBD/kg of body weight for six months was well-tolerated and supported the maintenance of the general well-being of healthy dogs.
Pet owners also give their pets CBD to address a particular health issue. Dogs experience various health issues, including discomfort and skin disorders. Pet Age notes that dogs account for the largest share of revenue generated for CBD for pets, with many consumers buying CBD oil for dogs with chronic conditions. Many dog owners are choosing CBD as a therapeutic because it is all-natural.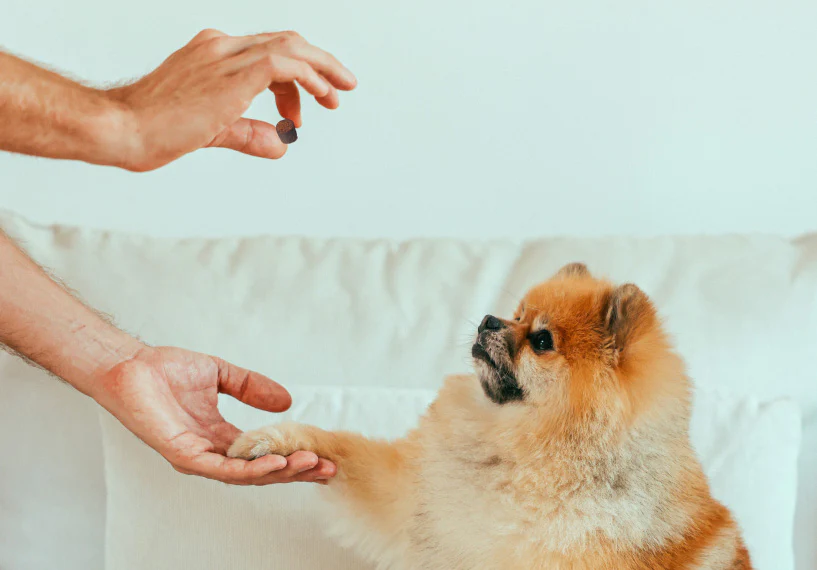 TLDR:
Dog owners are giving their pets CBD oil for dogs to support general health and well-being or to address specific issues. The most convenient way to purchase CBD oil for dogs is online. The marketplaces offer a broad selection of brands and products you can browse in one place. There are different CBD spectrum and specific formulations and options like CBD oil products made from organic hemp or vegan or are free of artificial ingredients.
Where to Buy CBD Dog Oil and Treats?
Buying quality CBD oil for dogs is as essential as for humans. Where to buy CBD oil for dogs near me? There are several ways to obtain CBD oil for your dog.
1. Local Stores
Local stores likely selling CBD oil for dogs include pet and CBD stores. You may have other options in your area, including grocery stores, convenience stores, and various retail shops. Buying from a local store limits your brand options and requires physically visiting the store.
2. Online
Buying CBD online is the most convenient way to purchase CBD pet products. You can shop multiple brands and prices, find more extensive product inventories, and message or chat with customer service to get more information. It offers the safest way to obtain CBD oil for pets when you shop in a marketplace offering different brands.
3. Homemade
Though you can make homemade CBD oil, it can be time-consuming, and you need to buy hemp plants and learn the extraction process. Making full spectrum CBD is possible because you need specialized equipment to refine CBD oil further. Making CBD treats for dogs is easier if you enjoy working in the kitchen. There are plenty of recipes online. You can buy CBD oil and add it to a recipe like peanut butter or oatmeal dog treats. The main advantage of making dog treats is knowing the exact ingredients.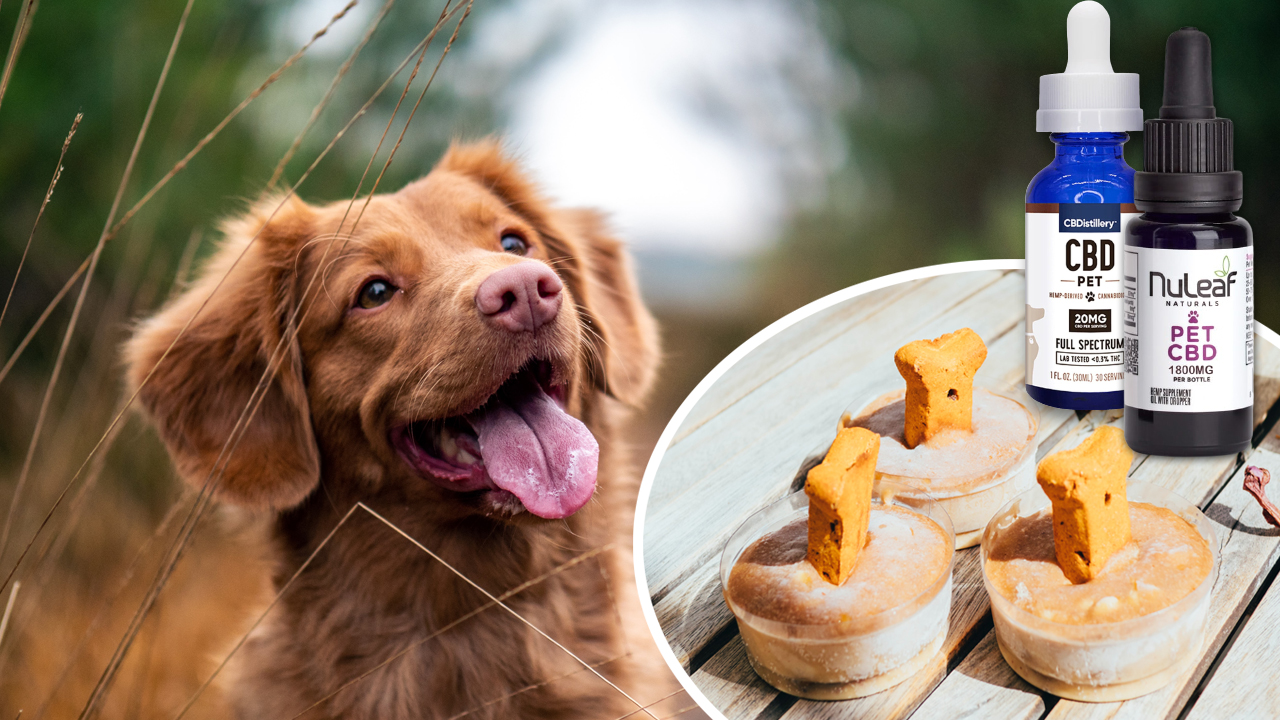 CBD Oil Recipes for Pets
What to Look for When You Buy CBD Oil for Dogs?
Any time you shop for CBD oil for dogs, buy from a CBD brand with an excellent reputation. The Food and Drug Administration does not regulate CBD, so there are some things to look for to ensure you buy safe products for your dog. Some of the features include the following.
1. Hemp Source
CBD oil differs from hemp seed oil, though both come from cannabis sativa. CBD oil is extracted from the leaves, flowers, and stalks of the industrial hemp plant. Hemp seed oil is extracted from the hemp seeds of the industrial hemp plant. However, CBD oil has a higher CBD concentration because hemp seeds have no or very little CBD. Hemp seed oil will only have trace amounts of cannabinoids, if any.
Another consideration is whether the hemp used for extracting CBD and other cannabinoids is organic. Not all CBD oil producers use organic hemp.
2. CBD Spectrum
There is not much research yet on how well dogs tolerate THC. There are three spectrums – full spectrum, broad spectrum and isolate CBD. Full spectrum CBD has some THC. However, the amount is very low because CBD producers extract CBD oil from hemp plants with less than 0.3% THC. If the full spectrum CBD oil is in or added to dog treats or food, a lot less THC makes it into the bloodstream because of the first-pass metabolism process.
A research project gave dogs escalating doses of CBD oils, with some containing THC. They were given THC, CBD+THC, or CBD oil. The results were that dogs tolerated the higher amounts of CBD doses, and any adverse symptoms were mild. The safest and most tolerated formulations were CBD-dominant compared to formulations with high concentrations of THC.
Since THC content is very low in full spectrum CBD, it is the choice of some dog owners because it contains the complete cannabinoid, flavonoid, and terpene profile of the hemp plant. This supports the entourage effect.
If you are concerned about giving your dog any THC, broad spectrum or CBD isolate (CBD only) are good choices.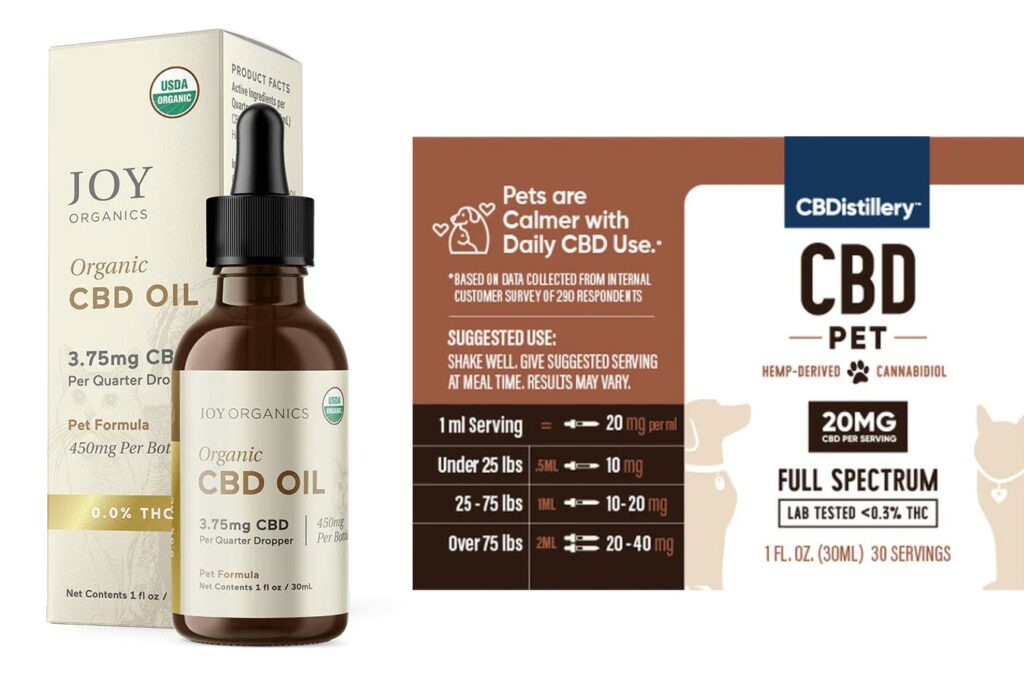 3. No Added Artificial Ingredients
All pet owners do not want to give their dogs products with artificial ingredients. You can shop for non-GMO CBD products that do not contain artificial additives or preservatives. Artificial ingredients include artificial sweeteners, food-safe chemicals and artificial flavorings.
4. No Harmful Ingredients
No one wants to give their dog CBD oil that contains harmful ingredients like pesticides, heavy metals, microbial, and residual solvents. Remember to review a Certificate of Analysis (COA) produced by an independent laboratory. If the COA is unavailable online, you may ask the company for it.
CBD Buying Tips: Look for These Certifications
There are several types of certifications you can look for. As the CBD for dogs sector grows, you will see a variety of credentials that brands claim. They include the following.
U.S. Hemp Authority Seal
NASC Quality Seal

Why You Should Order CBD Oil for Dogs at CBD.market?
Ordering online is the easiest way to shop for CBD oil for dogs. However, you can add even more convenience by shopping CBD.market because it is a one-stop marketplace that makes learning to order CBD oil smooth and successful. It is easy to compare shops and find the best option that meets your dog's health needs and budget. CBD.market offers the following advantages.
1. A Great Choice of CBD Potencies
You want to choose the CBD potency most suitable for your dog's weight, physical condition and health needs. CBD.market offers CBD potencies and strengths from:
8 mg to 60 mg CBD per serving
300 mg to 2000 mg per bottle or package
2. Many Reputable US Brands in One Location
Many high-quality brands sell CBD oil for pets. Shopping for reliable brands with a good reputation protects the dog by ensuring your pet is consuming an accurately described product. You can choose the company that meets your requirements, too, like one extracting CBD oil from organic hemp. Companies include well-known names like Lazarus Naturals, NuLeaf Naturals, CBDfx, Charlotte's Web, Hemp Bombs, Koi Naturals, PlusCBD, Medterra, CBDistillery and more.
3. Vegan CBD Products
Vegan CBD treats sold by companies like CBDfx and Koi CBD are nutritious and ideal for dogs sensitive to ingredients like eggs and milk.
4. CBD Spectrums
As explained earlier, there are three CBD spectrums. You can choose full spectrum, broad spectrum and isolate CBD. You will find treats for dogs made with all three CBD spectrums. The search option on CBD.market makes it easy to narrow the product choices to the spectrum you prefer.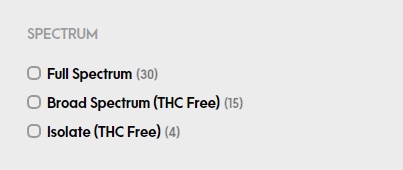 5. High-Quality Ingredients
Pets are family members, meaning you need only high-quality ingredients in pet food. The Certificate of Analysis is easily accessible on the pet product's webpage on CBD.market. You can also read the package ingredients list or the company's product description.
6. Convenient Shipping
When you order online at CBD.market, you get the product delivered to your door. Since all orders are shipped via UPS or USPS, you can track your order to know exactly when the product will be delivered.
7. Full Product Descriptions
On each product webpage is a complete product description that includes information like serving size, CBD per serving, number of servings, price per 1 mg of CBD and additional information on things like the production process, the product's focus and main ingredients.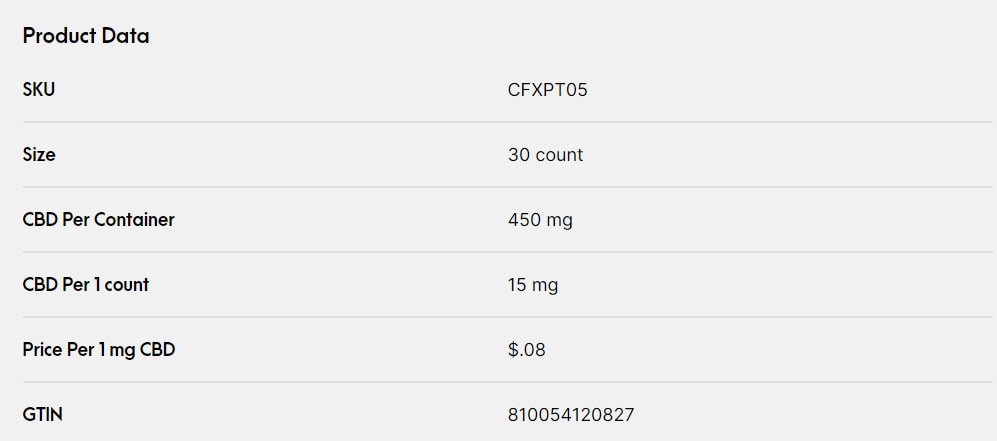 8. Automatic Shipments
CBD.market has a "Subscribe and Save" program so that you can choose automatic delivery every two weeks, two months, or once a month.
9. CBD Rewards Program
Earning points for rewards based on purchases is very popular, and CBD.market has such a program. With each purchase and review you write, you accumulate points that can be redeemed at checkout. For many people, this equates to periodically getting a free product.
10. Customer Reviews
Anecdotal information is valuable in the CBD industry because it is information provided by people who use the products. Reviews online tend to be brutally honest, so you know you are reading the truth about a customer's experience. CBD.market encourages customers to leave product reviews so that consumers have helpful information when deciding. Customer reviews are also critical since CBD is still not under government regulation.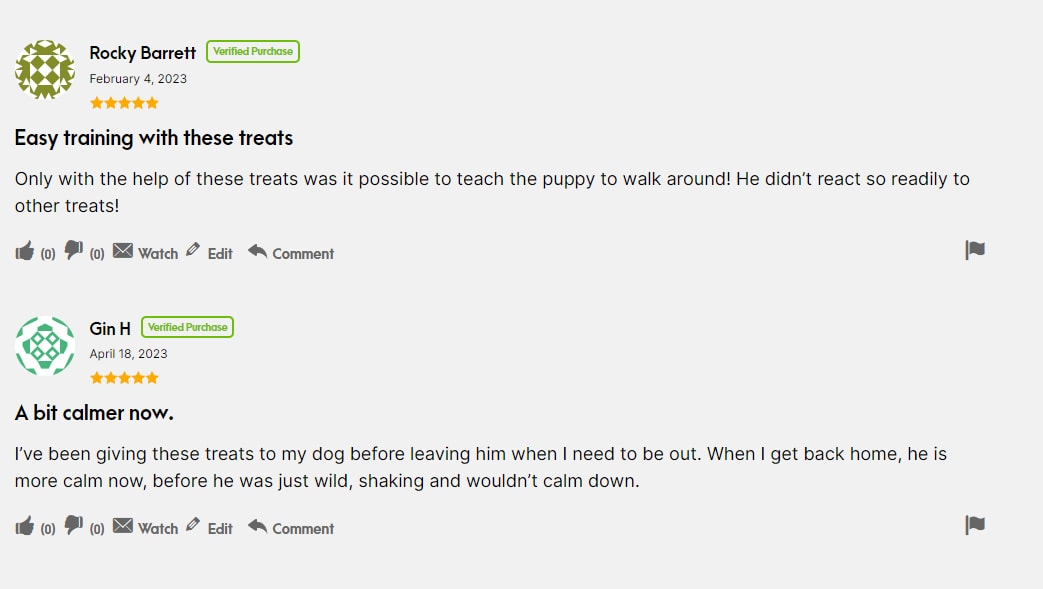 Dogs Need High-Quality CBD Oil
Emerging clinical research demonstrates that CBD for dogs is good for the animal's health. Given the growing interest in and sales of CBD for dogs and cats, more research is needed and is likely to be conducted. It is advisable to talk to your veterinarian about giving your dog CBD oil or treats and only buy them from trusted brands.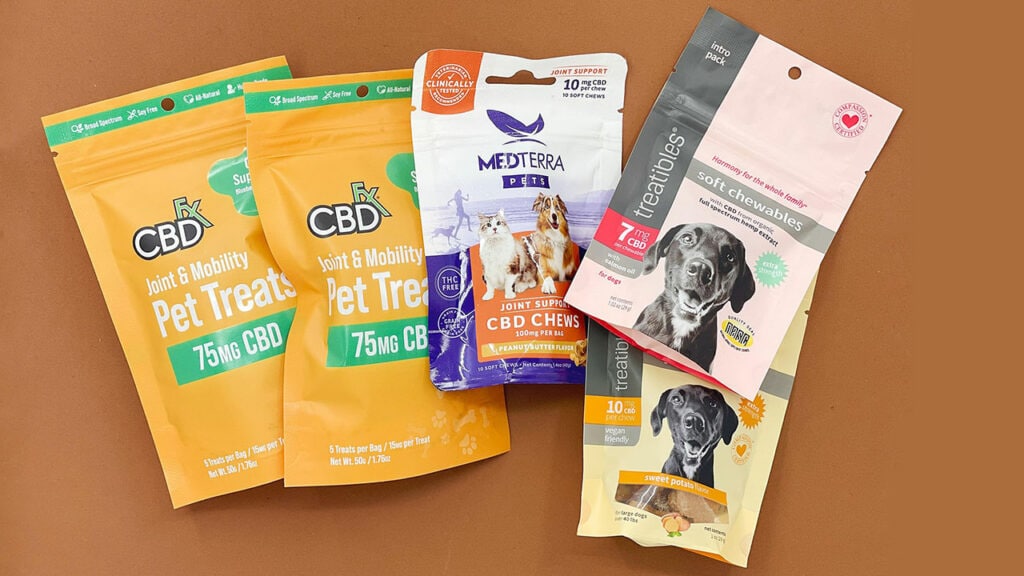 Sources
https://www.frontiersin.org/articles/10.3389/fvets.2022.977457/
https://www.petage.com/pet-cbd-overcomes-regulatory-hurdles-to-ride-health-wellness-wave/
https://www.ncbi.nlm.nih.gov/pmc/articles/PMC6381057/
https://www.ncbi.nlm.nih.gov/pmc/articles/PMC7029731/