Topical Oil Vs Oral CBD Oil: What Are the Differences?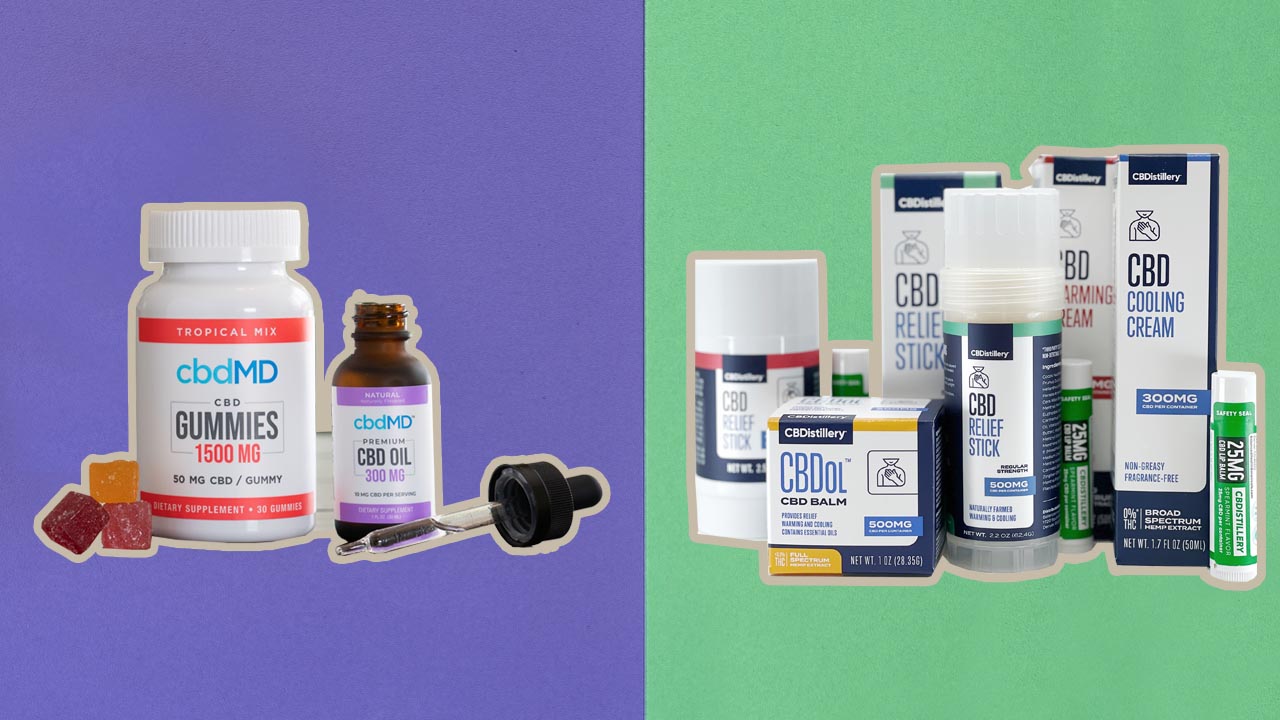 Table of Contents
The CBD industry has a growing range of products now, and most fall within the two categories of topical or oral. The pharmacy savings company SingleCare tracks various statistics and conducts its own research. A SingleCare survey found that almost half of CBD users prefer topicals, oral CBD and gummies (which technically is consuming CBD orally). There is a difference between CBD topical vs. oral, but each type of product can be used in various ways and sometimes interchangeably.
What Are CBD Topicals?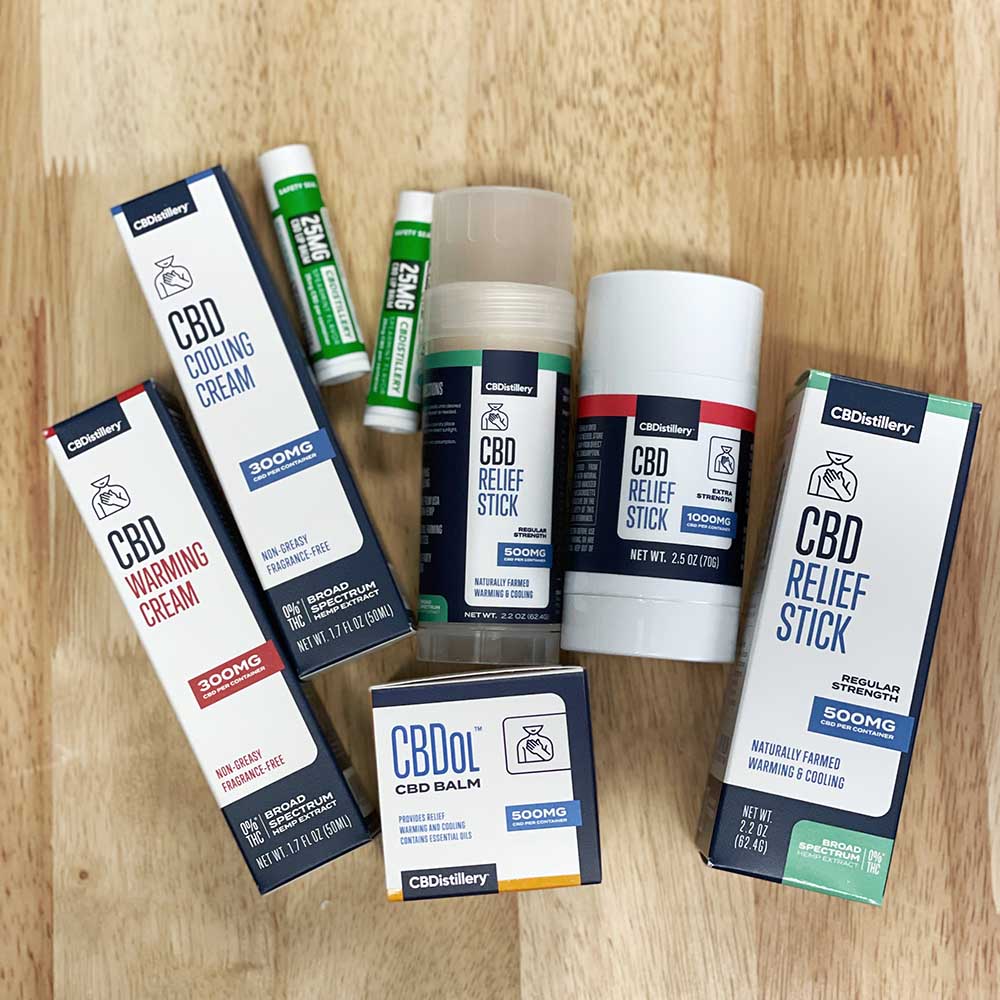 A CBD topical is a CBD-infused product applied on the skin, thus the name "topical." Multiple surveys have found many users of topical CBD are searching for relief from dry, itchy, irritated, or inflamed skin or to relieve localized muscle soreness. Though more research is needed on CBD's impact on pathways, some long-standing studies, like the one published by J Manzanares, MD Julian, and A Carrascosa, report on CBD users' experience of using CBD topicals for relief.
To date, medical research has shown that CBD cream bypasses the CB1 and CB2 receptors in skin cells and directly affects the neurotransmitter that blocks signals and itching. Further research is needed to determine the best dosage for different body areas and how much skin should be covered with the topical. You would need to experiment and find the amount and coverage that works best to meet your needs.
CBD Topical Bioavailability
CBD bioavailability refers to the rate and degree with which CBD is absorbed into the bloodstream. The bioavailability of CBD topicals is low because the CBD will not enter the bloodstream. Topicals are absorbed through the pores and top skin layer (epidermis), and users report that topicals relieve skin discomfort quickly.
Types of CBD Topicals
CBD topicals are manufactured in a variety of forms.
Ointments
Serums
Topical sprays
Each of these products contains different ingredients. For example, CBD ointments and salves are made with oils and waxes, so they have a thicker consistency. Creams and lotions are made by combining water and oil. Serums are primarily made with CBD oil.
Top Selling CBD Topicals
What Are Oral CBD Products?
Oral CBD products are any CBD product consumed through the mouth. It is really that simple.
What Are Types Of Oral CBD?
Oral CBD products take many forms.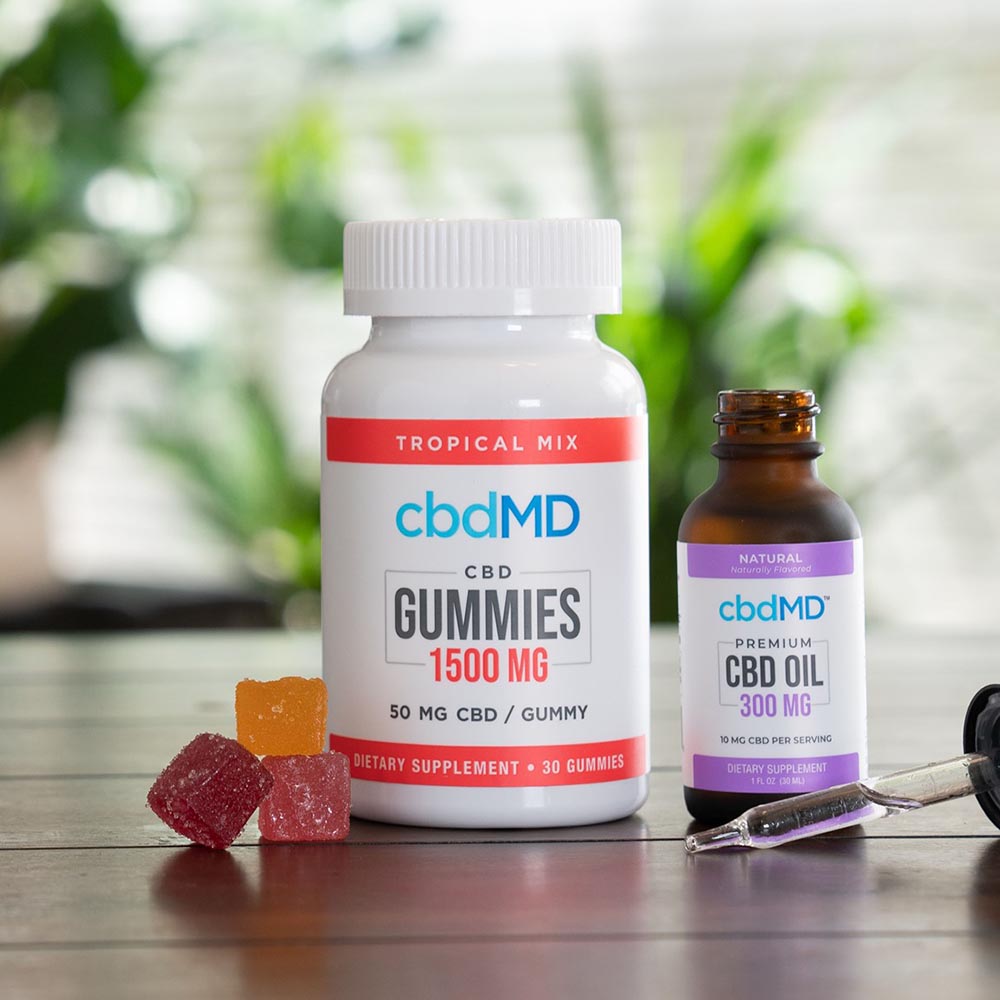 Methods of Taking Oral CBD
Oral CBD is consumed either:
Through ingestion (swallowing)
CBD is processed through the digestive system and reaches the liver. In this first-pass metabolism process, the liver metabolizes the CBD and sends the compounds to the bloodstream.
Sublingually
In this method, CBD oil or CBD tincture is placed beneath the tongue. Under the tongue is a thin mucous membrane and capillaries, enabling the CBD to be absorbed directly into the bloodstream. This method has the highest bioavailability because the CBD quickly enters the bloodstream intact and is not broken down through the digestive system.
Top Selling CBD Oral Products
CBD Topical vs. Oral – Which is Better?
The best CBD product to use depends on the reason for using it. CBD topicals are good for relieving skin discomfort and perhaps discomfort in some muscles because:
✔️ The effects are more concentrated since the cannabinoid compounds do not enter the bloodstream (except for the transdermal patch)
✔️ Targets a particular area of the skin
✔️ Brings rapid relief to the targeted area
✔️ Can be applied directly to the skin area needing relief
✔️ Bypasses the bloodstream, except when using a transdermal patch
Oral CBD is a better choice:
✔️ When desiring longer-lasting effects
✔️ When desiring more widespread effects since the CBD enters the bloodstream
✔️ Enjoy eating products with flavors like CBD edibles and CBD gummies
✔️ Prefer a quick consumption method like swallowing a pill
✔️ Want a quick way to use CBD products throughout the day
✔️ Want to use a premeasured CBD amount for a particular potency, i.e. potency and dosage of pills, capsules and tinctures
Using CBD Topically or Orally
The discussion on CBD topical vs oral leads to many questions, like "Can oral CBD oil be used topically?" Following are some of the ways to use CBD products in different ways.
Can you use oral CBD oil topically?
CBD oil can be used topically. Apply the oil like you would a lotion, cream, or balm. When you compare CBD oil vs cream, the oil will absorb faster than the lotions, creams, or balms simply because it is thinner.
Can I use CBD tincture topically?
CBD tincture can be used topically also. The CBD tincture is made with CBD extracts, carrier oil, and other ingredients like flavorings and terpenes. All of these ingredients can be applied topically and may provide an entourage-type effect on the skin, depending on the ingredients.
What is the most effective CBD oil?
The most effective CBD oil begins with choosing a high-quality, lab-tested CBD oil that may contain other ingredients like camphor, menthol, and/or natural oils. CBD full spectrum contains all of the cannabinoids in the hemp plant, so CBD full-spectrum oil may provide more relief than CBD broad spectrum. This is backed by research published in Frontiers in Pharmacology that found particular CBD compounds may have more impact on relief than others.
Conclusion
In the article A Cross-Sectional Study of Cannabidiol Users published on the US National Library of Medicine National Institutes of Health site, survey results found that respondents use an average of two different administration methods. The most common administration form was sublingual via a CBD tincture, spray, and drops. So you may consider using both topical and oral CBD.
Sources
https://www.singlecare.com/blog/news/cbd-statistics/
Manzanares, J., Julian, M., & Carrascosa, A. (2006). Role of the cannabinoid system in control and therapeutic implications for the management of acute and chronic episodes. Current Neuropharmacology, 4(3), 239–257. https://doi.org/10.2174/157015906778019527
https://www.frontiersin.org/articles/10.3389/fphar.2018.01259/full
https://www.frontiersin.org/articles/10.3389/fphar.2018.01259/full
https://www.ncbi.nlm.nih.gov/pmc/articles/PMC6043845/