Where to Buy CBD Products for Energy When You Want a Natural, Sustained Boost?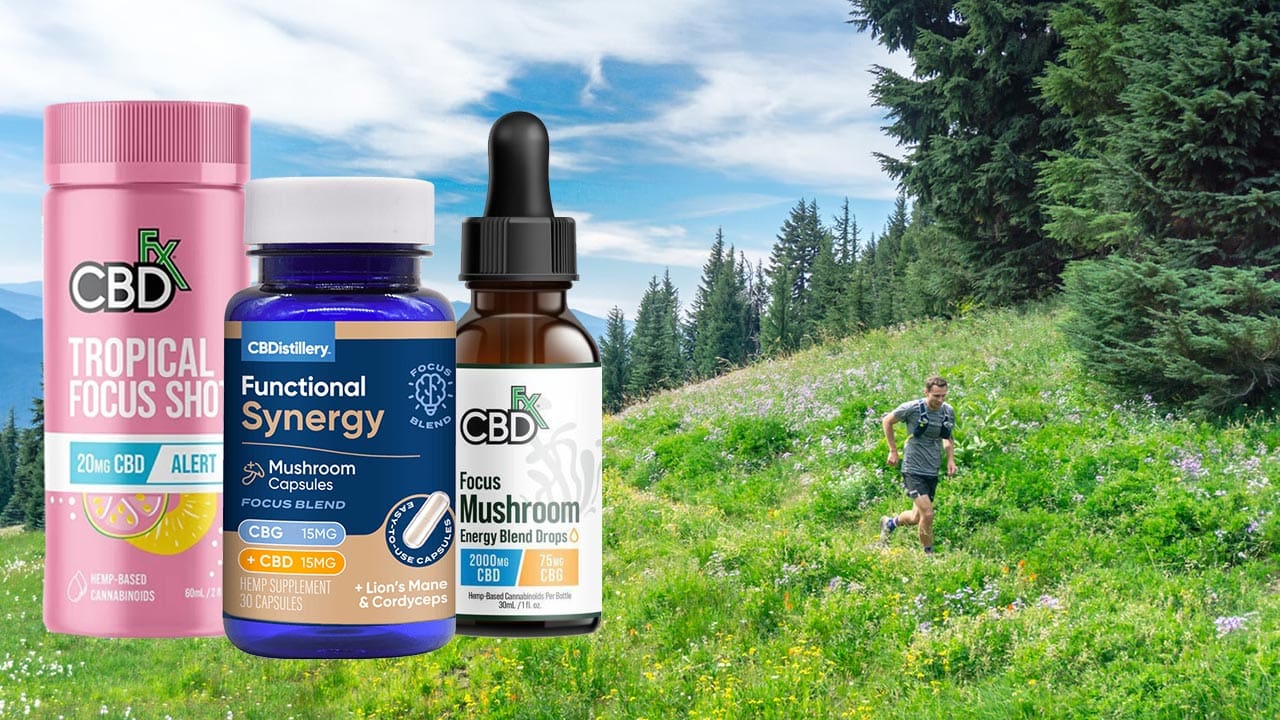 Table of Contents
Feeling tapped out before it's time to end the day is a big problem for many people. Tiredness, brain fog, and feelings of being "zapped" can make it hard to do all that's required of us throughout the day. What can be done when the yawns come roaring in long before it's time to quit?
Many people grab stimulants that will result in spikes and crashes. While this works on the short-term level, it may not be the best option for enjoying energy boosts that feel natural and stable. Fortunately, getting a natural energy boost has never been easier. Take a look at why so many people are turning to CBD oil for energy and focus.
CBD for Energy Levels
While it's true that many people associate CBD oil with relaxation, there are special formulations of CBD oil for energy that help us to stay sharp, alert, and revived up. Emerging research is revealing the potential effects of cannabidiol as a wake-promoting agent.
Additionally, researchers have also found evidence to suggest that CBD can be an effective treatment for cognitive symptoms associated with neurodegeneration. That means that people who feel mental fatigue may benefit from CBD's natural cognitive boosts when brain "sluggishness" creeps in.
The last big evidence for using CBD oil for energy is that CBD is known to speed up metabolism. This is significant for people seeking an energy boost because it is known that slow, sluggish metabolisms are associated with reduced stamina. It's possible that CBD helps to boost energy using several mechanisms that come together to help us feel energized, vibrant, and focused. Next, discover ways to choose the best CBD products for more energy.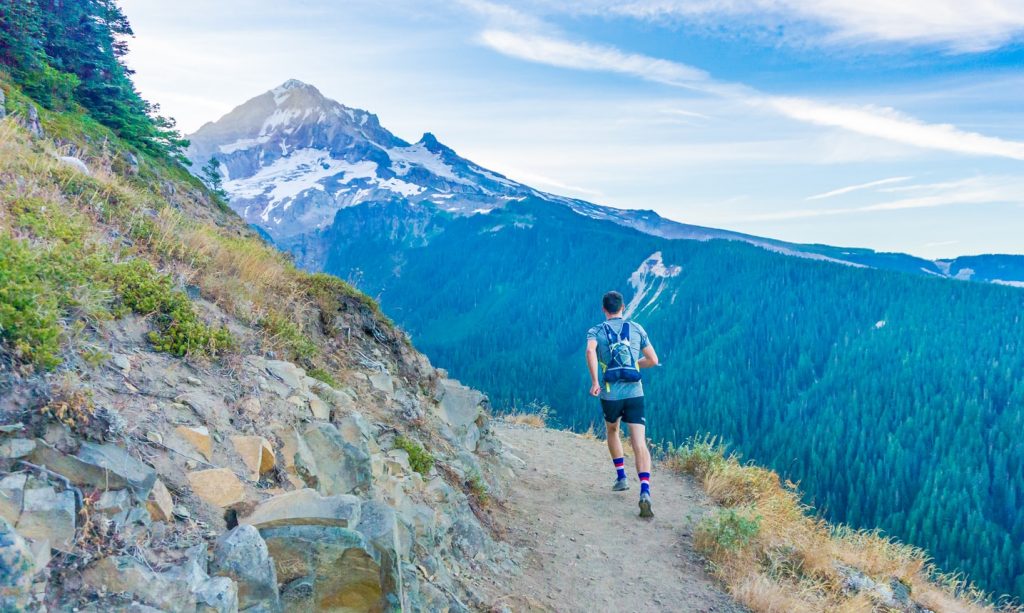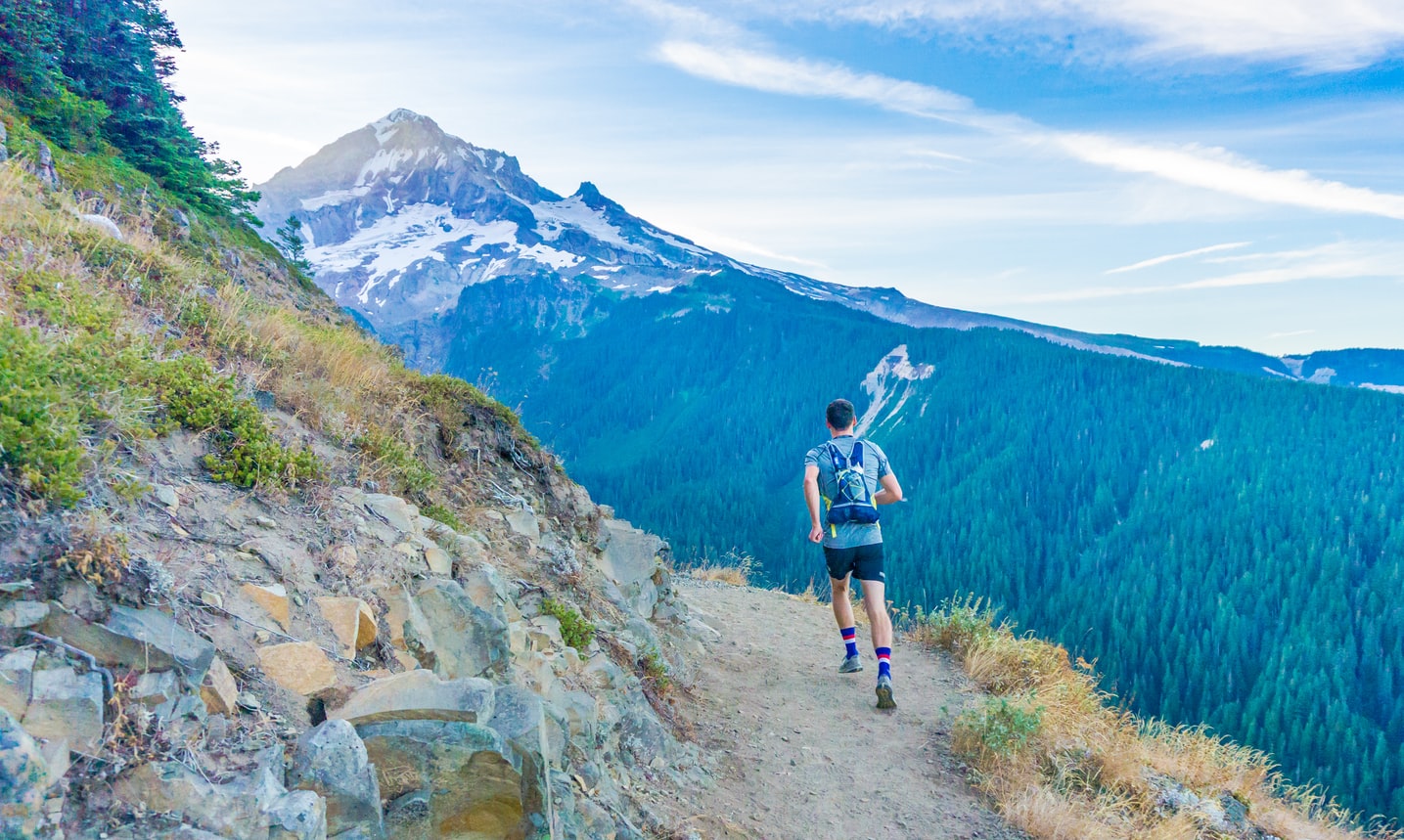 How to Choose the Best CBD Products for Energy?
You will notice many different formulas when browsing CBD products. No need to get overwhelmed if you're unsure how to choose CBD with energizing properties. Most CBD brands label their "energy" formulas to make it very clear what you're getting. When searching specifically for the best CBD oil for energy, these are the details to look for:
High-quality CBD
Natural ingredients
Caffeine
An easy form that you can enjoy on the go
At least 20 milligrams of CBD per serving for capsules and tinctures
The addition of health-promoting supplements like B vitamins, ginseng, and L-theanine
No artificial additives
No sleep-inducing ingredients like melatonin or chamomile
The variety of CBD types: CBD oils, capsules, gummies and drinks
Your list of "must-haves" will vary based on your lifestyle and preferences. For some people, CBD energy pills and energy-boosting supplements are perfect. Others love the jolt that comes from mixing CBD with coffee. Next, discover four of the top CBD products for energy out there to help you live optimally.
Top CBD Products for Energy and Focus
 
 
CBD per serving
Additional ingredients
Price per bottle
Serving size
CBD Oils
CBDistillery Daytime Synergy CBG + CBD
33 mg
CBG
$124.99
1 mL
CBDfx Focus Mushroom + CBD Drops: CBG Energy Blend
67 mg
CBG, Lion's mane, Cordyceps, Chaga
$84.99
1 mL
Freeco, Focus CBG Oil
20 mg
1:1 CBD to CBG
$103.50
0.5 mL
CBD Capsules and Pills
CBDistillery Functional Synergy Focus Mushroom Capsules
15 mg
CBG
$69.99
1 capsule
Lazarus Naturals CBD Capsules Energy Blend
25 mg
Cordyceps, Vitamin B6, L-theanine, Vitamin B12, Caffeine
$89.99
1 capsule
CBDfx CBD Morning Capsules For Energy and Focus
15 mg
CBG, Caffeine, Antioxidants and L-Tyrosine
$55.24
1 capsule
Medterra Liposomal CBD+ Capsules, Good Morning
25 mg
Ashwagandha, Bacopa monnieri and Caffeine
$49.49
1 capsule
Royal CBD + CBG Energy Softgel Capsules
25 mg
CBG, L-theanine
$67.15
1 softgel
cbdMD CBD + CBG Focus Capsules
33.8 mg
CBG, Alpinia galanga extract, Bacopa extract
$39.99
1 capsule
Elixinol Everyday Adaptogen Complex CBD Capsules
15 mg
Gingko extract, Panax Ginseng Root, Rhodiola, Reishi
$55.99
1 capsule
Suth CBD Sublingual Mints
30 mg
Caffeine, Ginseng
$19.96
1 mint
Royal CBD Sleep Softgel Capsules, 30ct
25 mg
2 mg
$67.15
1 softgel
Joy Organics CBD Softgels with Melatonin, 30 count
25 mg
3 mg
$63.96
1 softgel
Medterra Liposomal CBD Capsules, 30 Count
25 mg
3 mg
$49.49
1 capsule
Medosi CBD Sleep Support Softgels, 30 count
25 mg
3 mg
$55.99
1 softgel
Suth CBD Sublingual Tablets with Melatonin, 30 Count
30 mg
5 mg
$55.99
1 tablet
CBD Gummies
Lazarus Naturals CBD Energy Gummies
25 mg
Caffeine, L-Theanine, Vitamin B12
$32.30
1 gummy
CBDfx CBD Gummies with Apple Cider Vinegar
50 mg
Magnesium, Vitamin B12
$46.74
2 gummies
Medterra Focus CBD Gummies
25 mg
L-Theanine, Guarana, Green tea, Caffeine
$41.39
1 gummy
25 mg
CBG
$59.99
1 gummy
15 mg
CBG + CBC
$23.99
1 gummy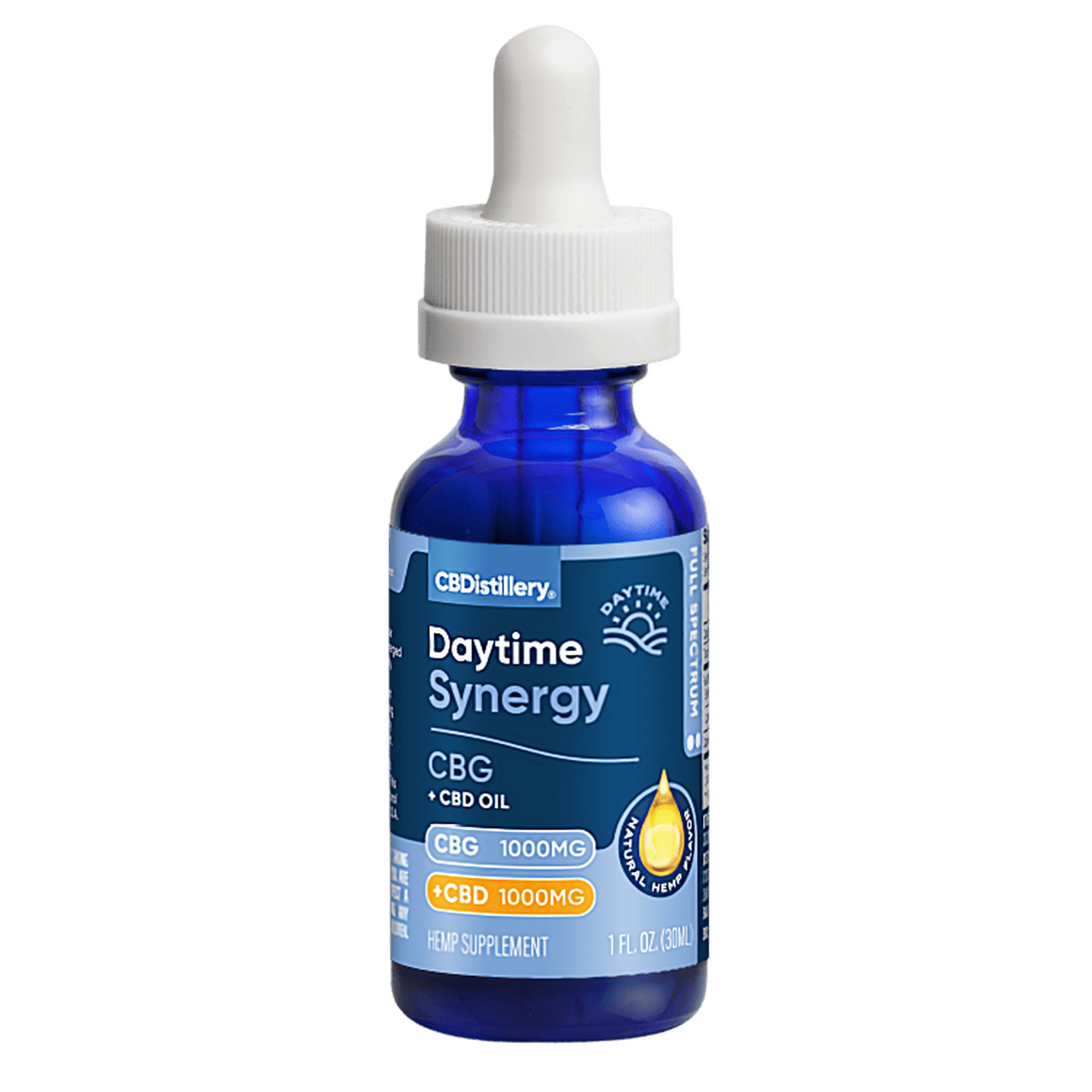 Daytime synergy tincture offers the wellness benefits of full spectrum CBD and CBG. Each bottle contains 1000 mg of CBD and 1000 mg of CBG, allowing you to achieve a healthy equilibrium and overall bodily homeostasis.
When pairing CBG and CBD with other cannabinoids, terpenes, and flavonoids, the health and wellness potential of CBD multiplies, which enhances the entourage effect of CBD when it binds with our endocannabinoid system (ECS).
Suggested Use
Using the tincture dropper, draw your desired serving size into the pipette and squeeze the CBD liquid directly into your mouth. Hold the CBD oil under your tongue for 45 to 60 seconds before swallowing.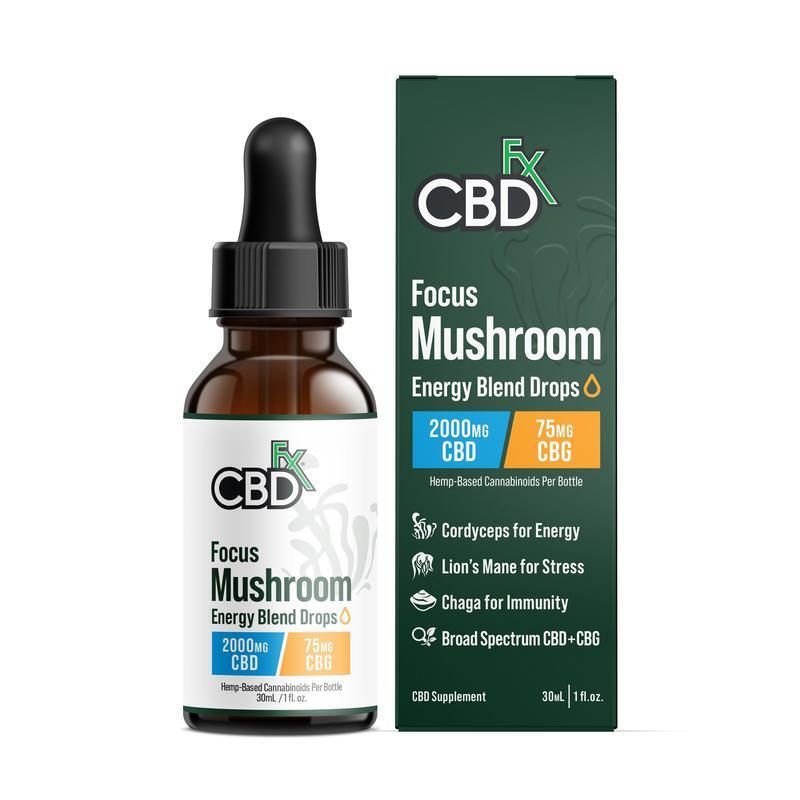 CBDfx energy blend drops combine the power of broad spectrum CBD (plus CBG!) and an adaptogenic and nootropic blend of organic, energy-boosting cordyceps, chaga, and lion's mane mushrooms. Designed to make you feel more focused and energized, each serving contains 100 mg of mushrooms, 66 mg CBD and 2.5 mg CBG.
Suggested Use
Place one full dropper (1 mL) under the tongue and hold for one minute before swallowing.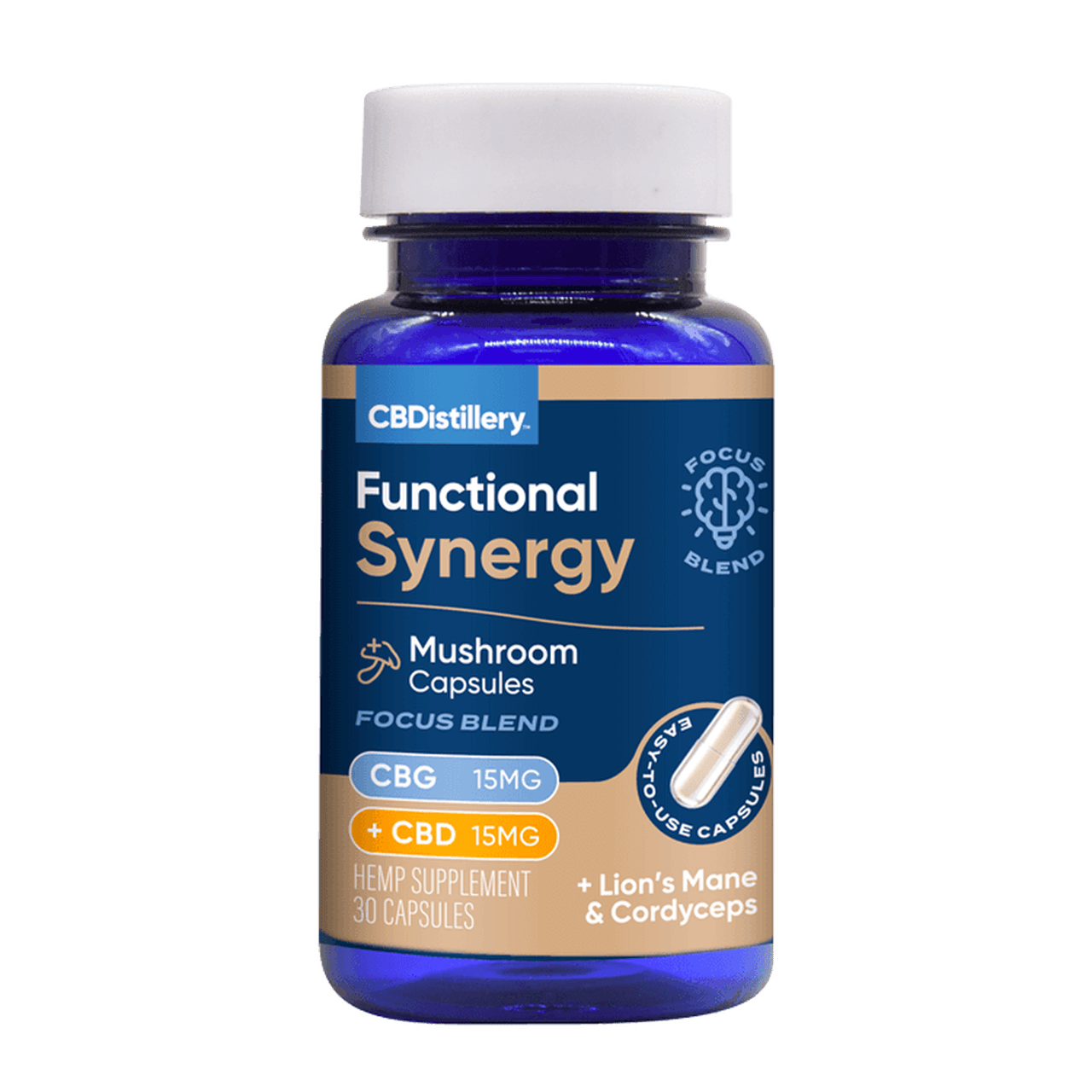 Functional Synergy Focus capsules contain Lion's Mane, Cordyceps and functional mushrooms and are designed to uplift your daytime CBD regimen, providing a boost in energy and improved focus. Each capsule contains 15 mg of CBG, 15 mg of CBD, 300 mg of Lion's Mane fruiting body extract, and 300 mg of Cordyceps fruiting body extract, allowing you to achieve mental focus and endurance throughout your day.
Suggested Use
For new users, the manufacturer recommends starting with 1 capsule, waiting 3-4 hours, and adjusting your dose as needed.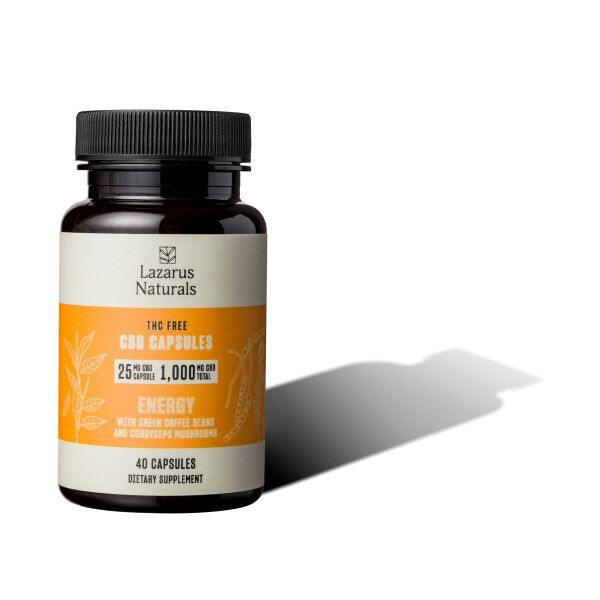 Featuring 25 milligrams of CBD per serving, these CBD isolate capsules are full of natural boosters to help sustain energy. The CBD dosage in these capsules is supplemented with caffeine and vitamin B12 for a smooth, sustained climb in your energy level.
These capsules deliver a TCH-free, isolate form of CBD. Each 40-count bottle contains 1,000 milligrams of CBD.
Suggested Use
Take 1 capsule as needed or as directed by your healthcare provider. It may take up to 2 hours to feel the full effects.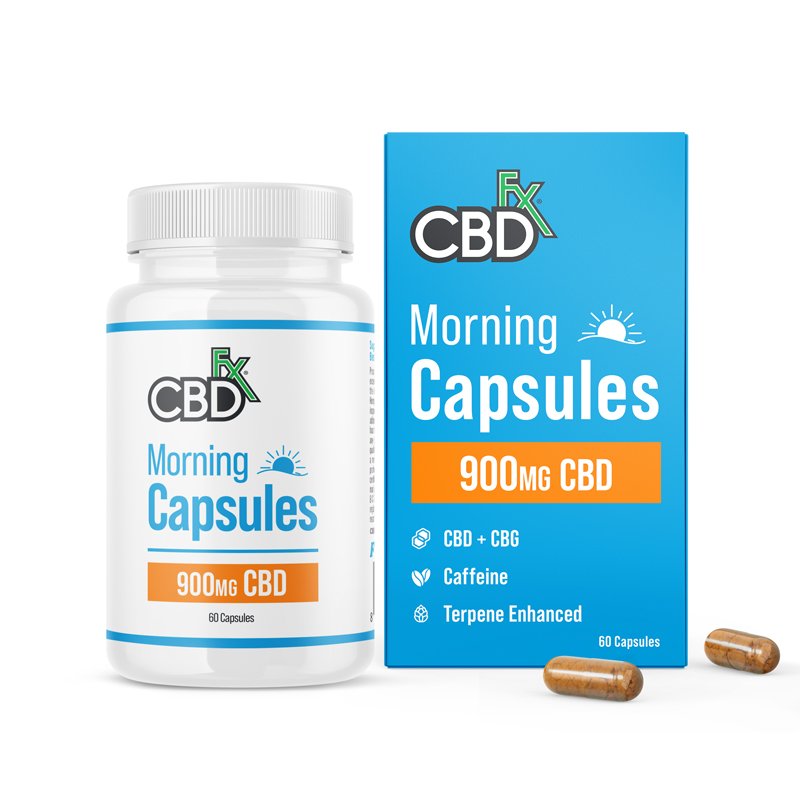 CBDfx morning CBD capsules will give your body everything to get up and go with improved energy. Combining high-potency broad spectrum CBD, CBG, caffeine, antioxidants, and a mix of terpenes with L-Thyrosine, these CBD capsules will keep you energized and give you energy throughout the day.
Suggested Use
Take 1 capsule with breakfast or before you head out the door.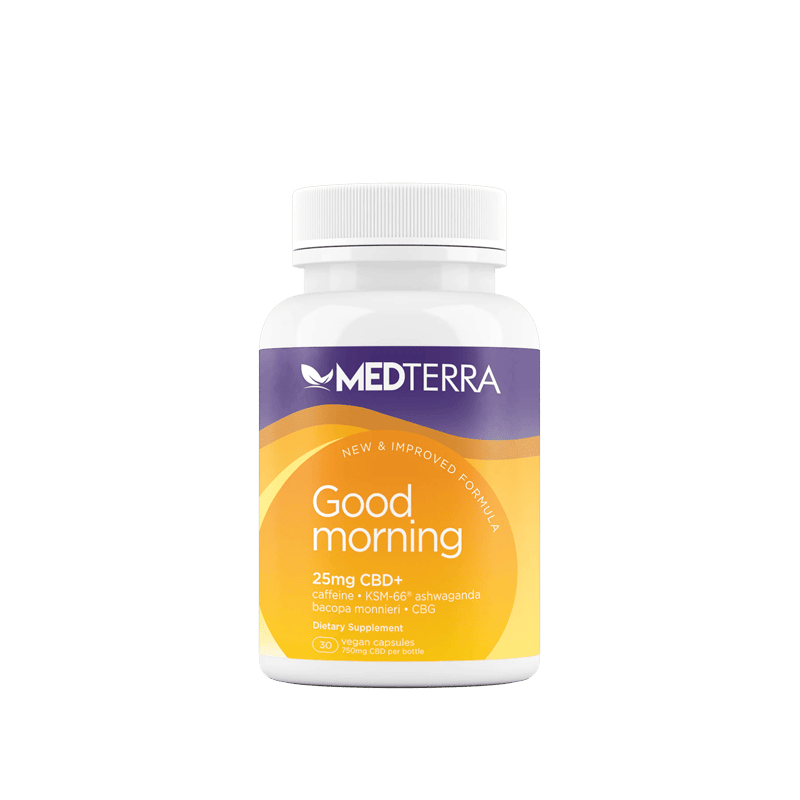 Medterra CBD capsules are made with isolate CBD. Liposomal technology results in up to 10x faster absorption than traditional oral capsules, allowing the curated blend of CBD and additional supplements to get to work quickly. In addition to 25 mg of CBD, each capsule features 40 mg of caffeine and an energizing mix of adaptogens and botanicals, providing a balanced, focused boost to start your day.
Suggested Use
Take 1 capsule per day as needed.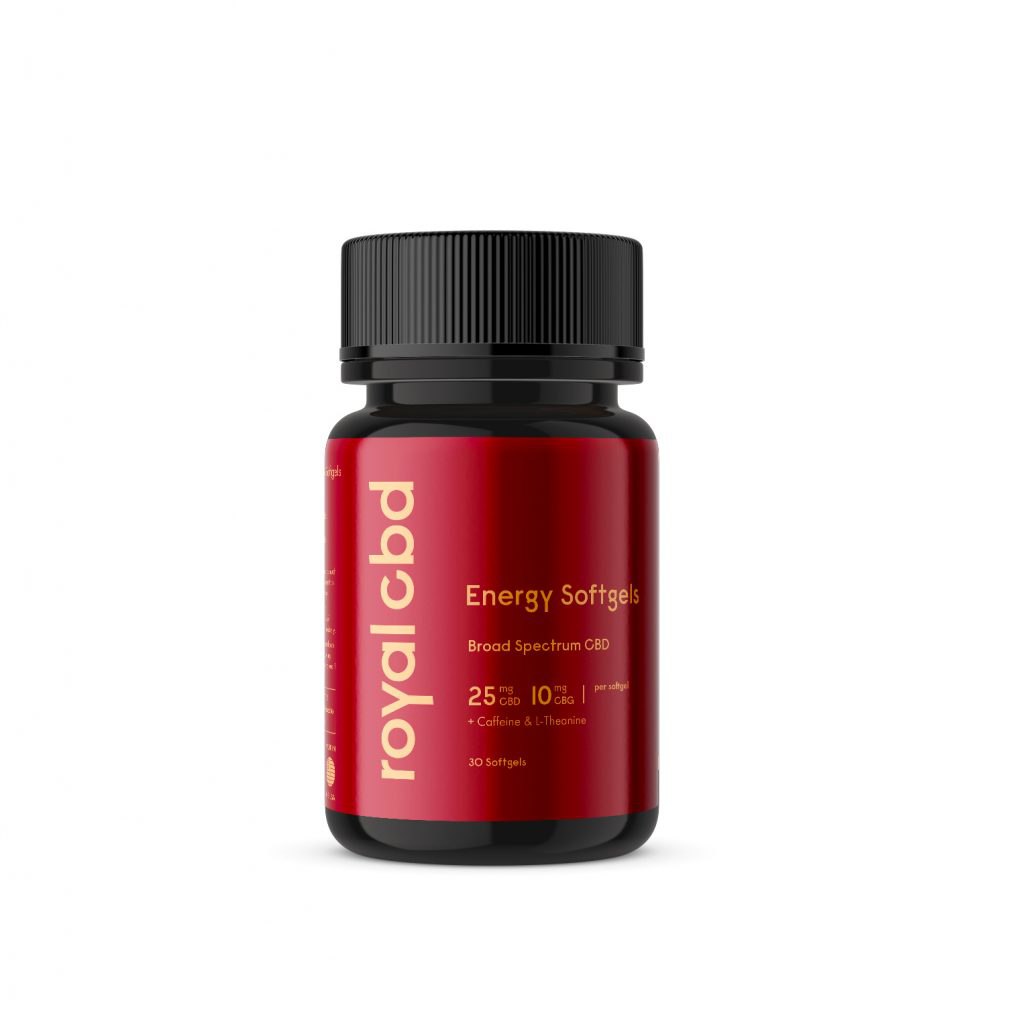 Royal CBD capsules contain two cannabinoids known for their energy-enhancing properties: CBD and CBG, caffeine and l-theanine that stimulates your energy while allowing you to break free of anxiousness and jittery. These energy capsules are non-intoxicating, and the trace amount of THC is insufficient to produce any mild-altering effects.
Suggested Use
Take 1 capsule per day as needed.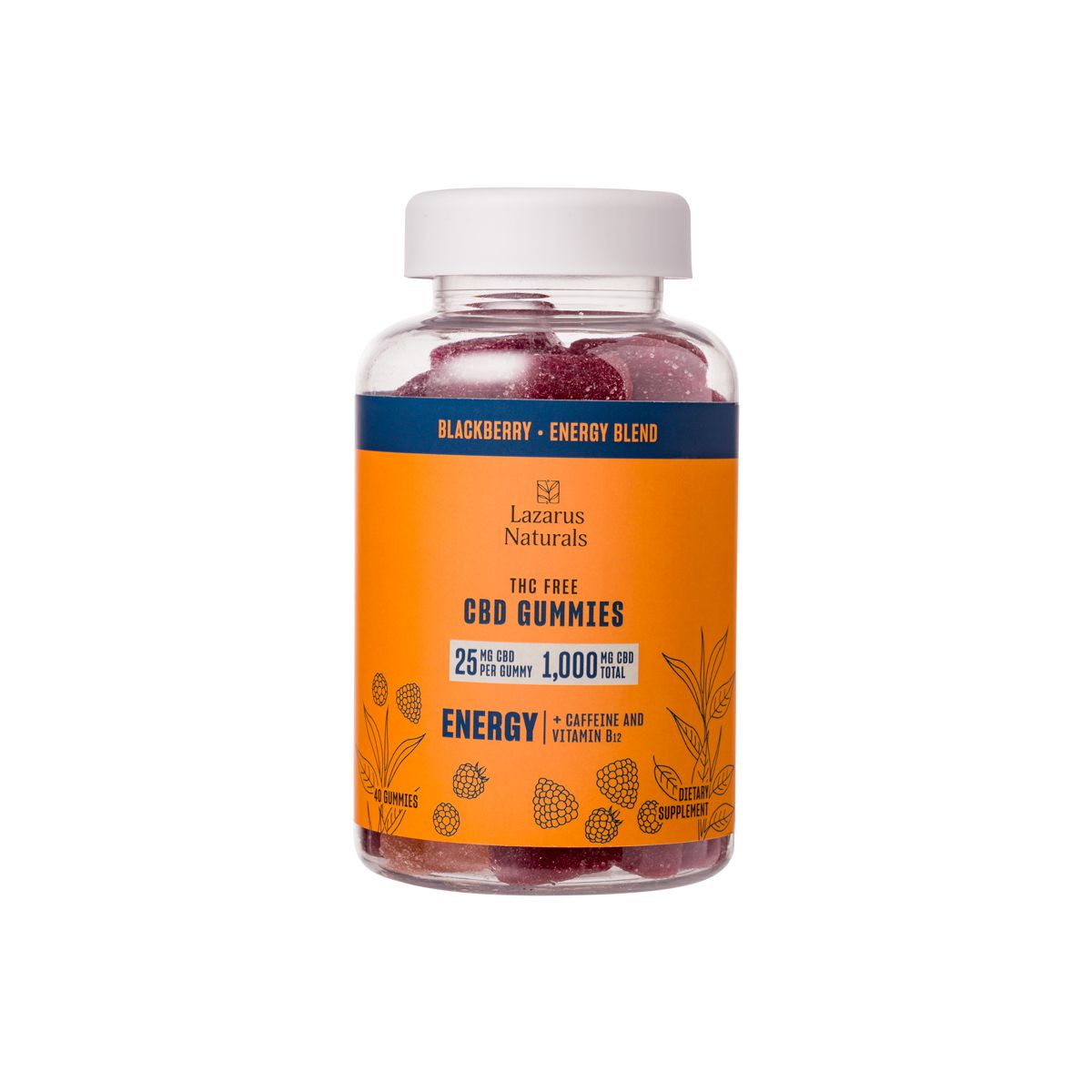 Whether you need a boost in the morning or want to beat the afternoon slump, these 25mg of CBD + Caffeine, L-Theanine, and Vitamin B12 CBD gummies will energize both your body and mind without giving you the jitters. Clean, edible energy, whenever you need it. Flavored with organic blackberry juice flavoring, each bag contains 40 servings of CBD gummies that are to be taken with or without food.
Suggested Use
Take one serving size (1 gummy).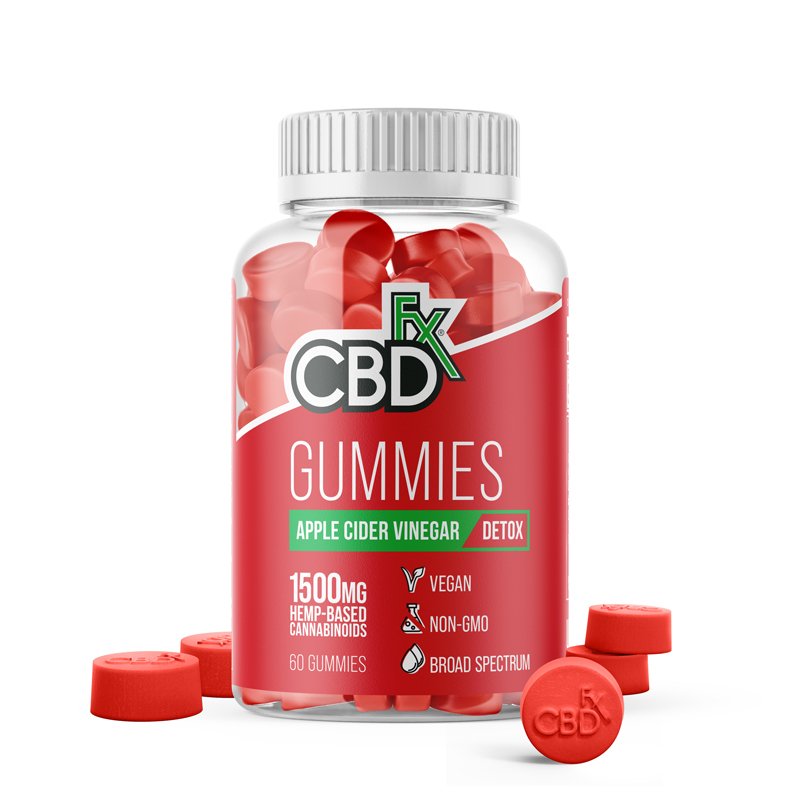 In CBDfx apple cider vinegar gummies, you will find 25mg of organically grown CBD hemp extract per gummy, as well as 1 mg of magnesium and 1.2 mcg of Vitamin B12. Vitamin B12 is known for giving energy and supporting immune function, along with organic pomegranate, an effective antioxidant. Additional ingredients include natural flavoring and coloring, seaweed extract, and organic cane sugar.
Suggested Use
Take 2 gummies per day as needed.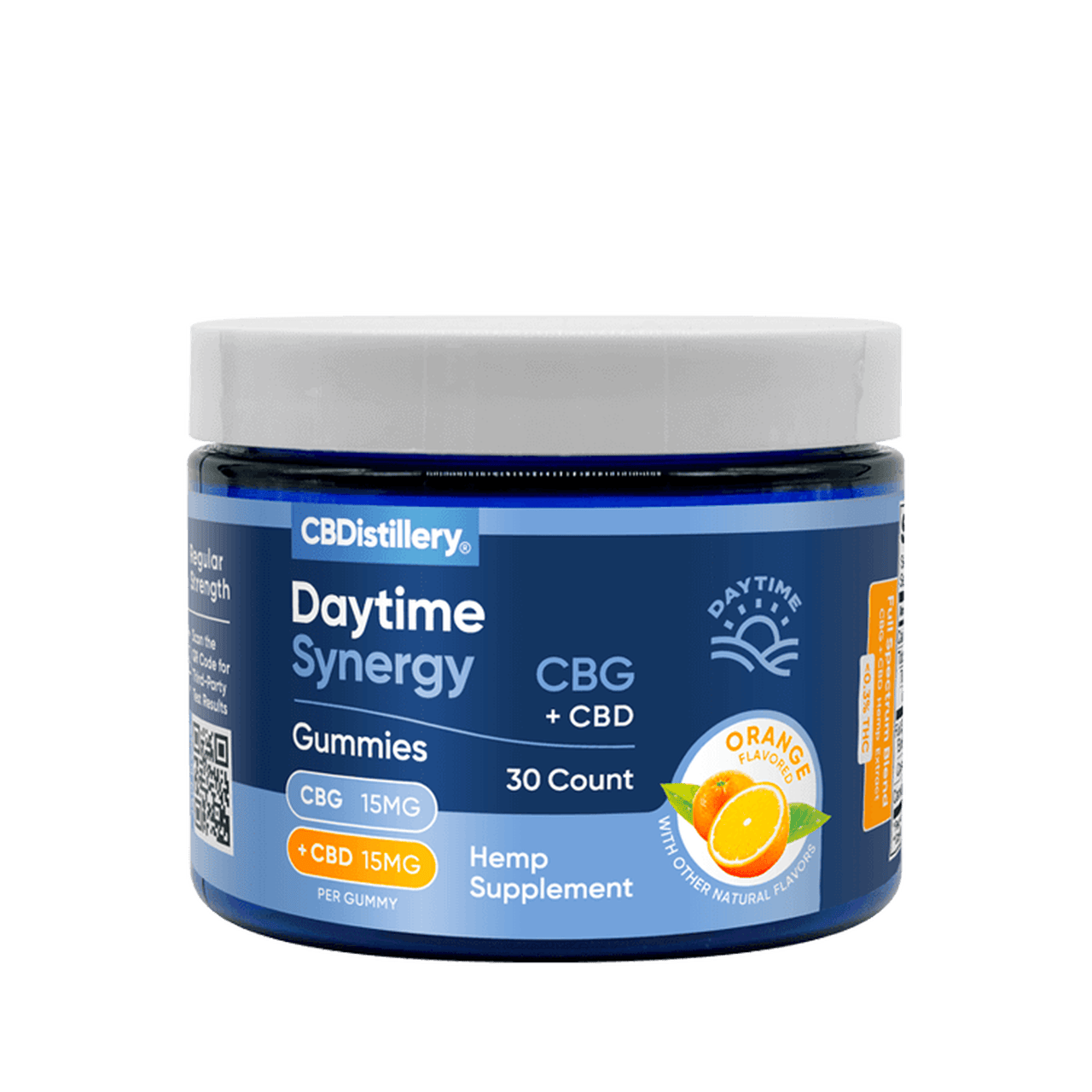 These daytime synergy gummies combine equal volumes of CBG and CBD with an array of cannabinoids, flavonoids, terpenes, and less than 0.3% THC. Delicious, orange-flavored CBD gummies contain 15 mg of CBD and 15 mg of CBG. Daytime Synergy Gummies are the perfect travel companion, they are convenient and easy for on the go. 
Suggested Use
Take 1 serving (1 gummy) daily.
Alternative Products for Energy
While CBD is earning lots of praise for its ability to bring energy and focus, it's not your only option when looking for natural energy boosts. Coffee, green tea, and black tea can all help to keep you alert.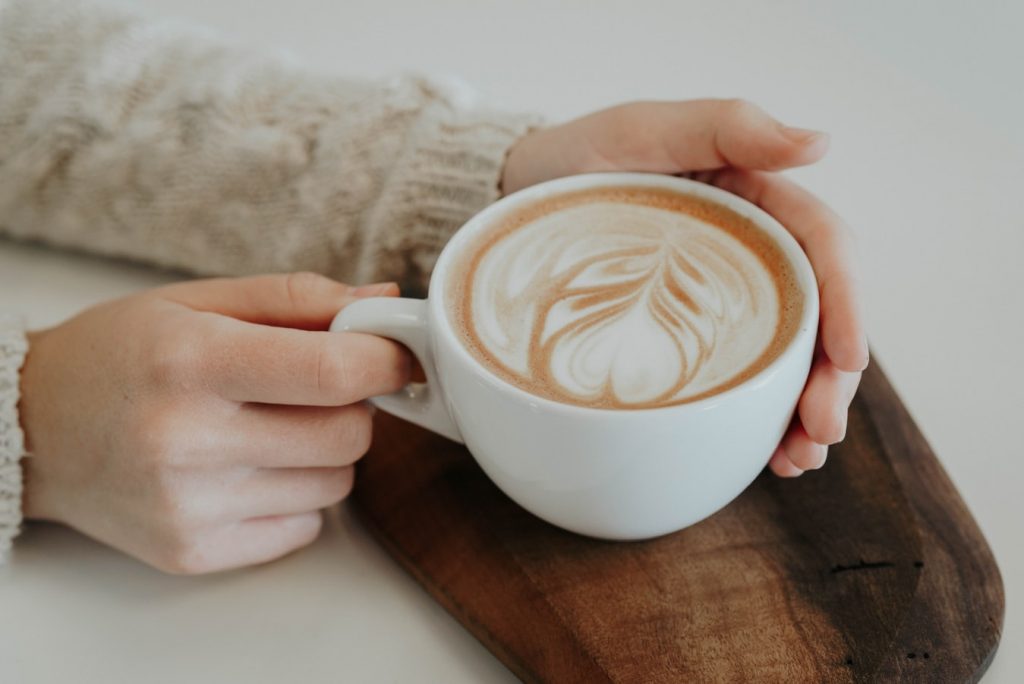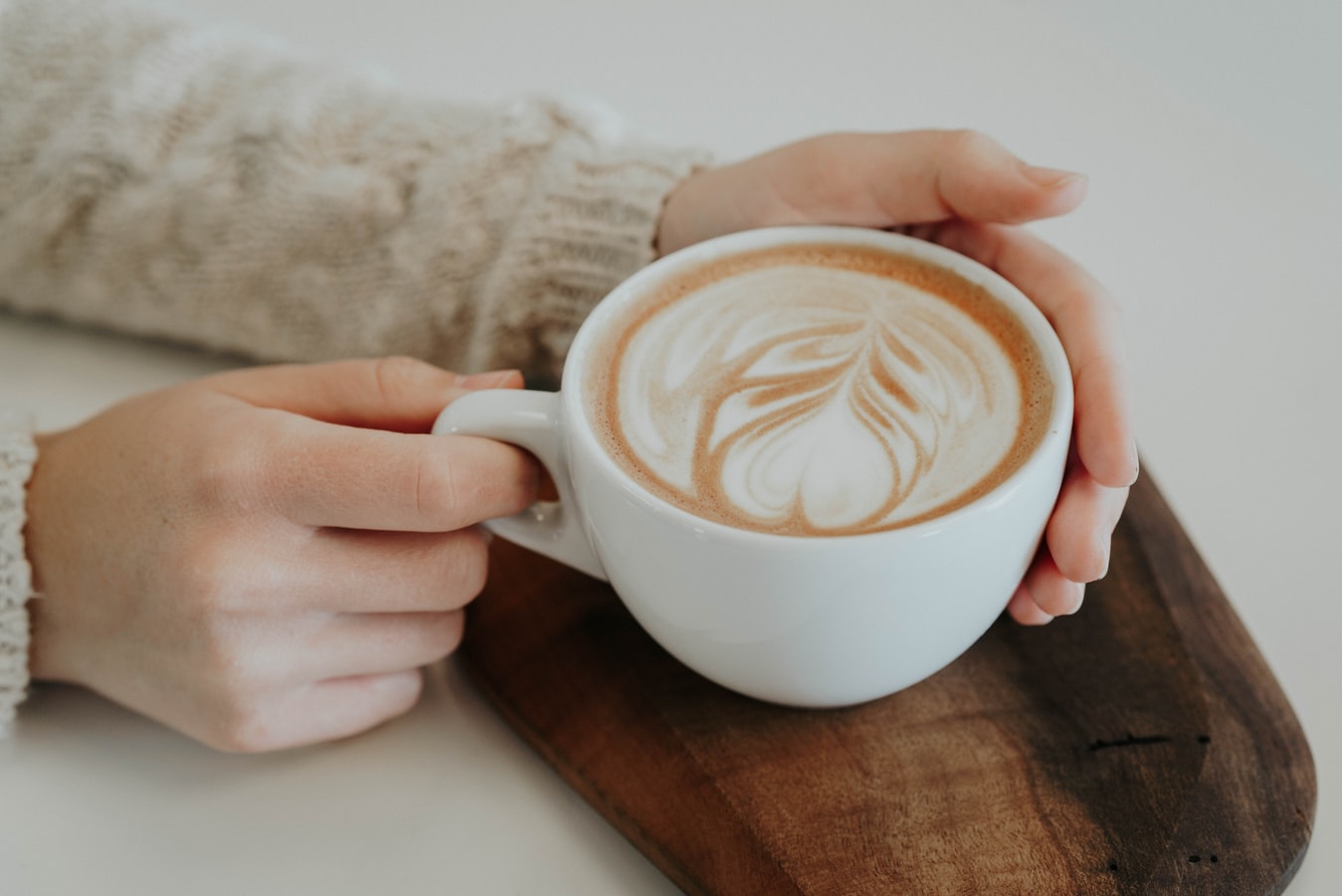 Additionally, supplements like ginseng and B vitamins are known to help create sustained, balanced energy levels. Vitamin D, iron and L-theanine have also been shown to help with energy levels. However, only CBD oil stimulant products deliver that immediate boost combined with potential long-term brain benefits!
Final Thoughts on Using CBD for Energy
When shopping for CBD specifically for energy, be sure to pay close attention to labels. There are many CBD products formulated for sleep and relaxation. You'll want to steer away from those to find CBD energy products that contain special energy-enhancing formulations. Typically, the most effective CBD energy products contain some combination of CBD, caffeine, and vitamins. The same rules apply regardless of the type of CBD you're shopping for online. Always source your CBD products from reliable, known sellers. It's important to only purchase products with clear labeling regarding contents and dosage! Be sure to ask your doctor about taking CBD products for energy if you're already being treated for fatigue-related issues.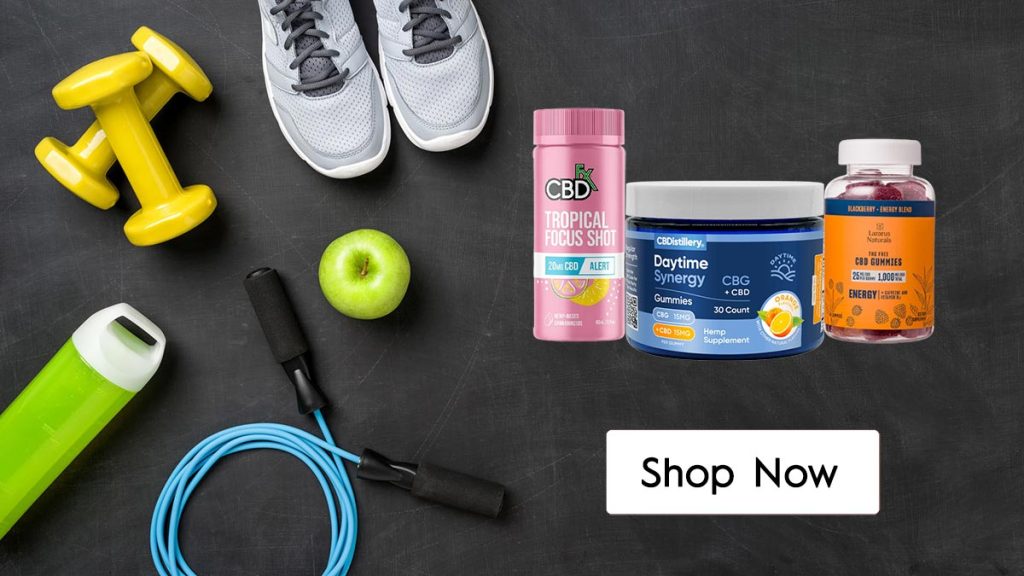 Sources
https://www.ncbi.nlm.nih.gov/pmc/articles/PMC4023456/
https://worldhealth.net/news/cbd-and-metabolism/
https://www.medicalnewstoday.com/articles/324733
https://www.psychologytoday.com/us/blog/sleep-newzzz/201708/what-you-need-know-about-l-theanine
https://www.ncbi.nlm.nih.gov/pmc/articles/PMC4158648/
https://www.ncbi.nlm.nih.gov/pmc/articles/PMC3999603/