How to Make CBD Hard Candies and Lollipops: Easy Homemade Recipes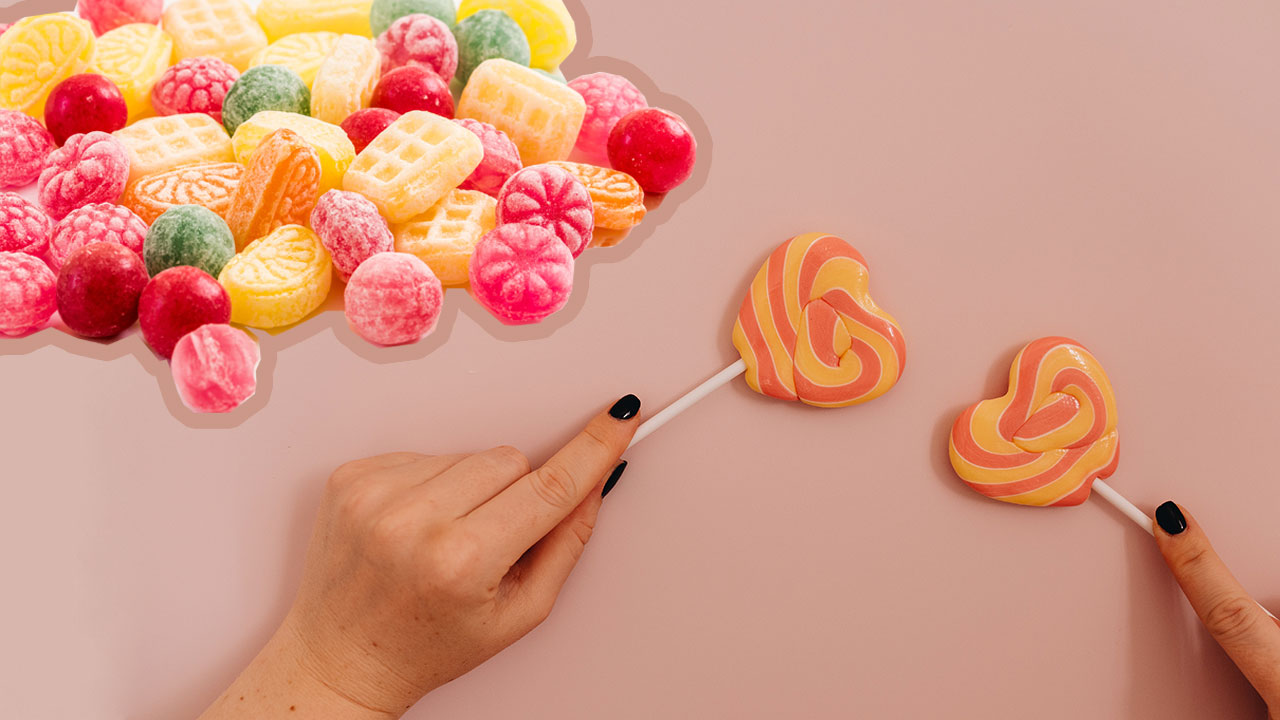 People often want to know how to make CBD candy and lollipops after tasting CBD-infused confections for the first time! Is this something you can do at home? You can actually make CBD treats at home using some simple ingredients combined with high-quality CBD oil if you're a motivated baker.
Of course, not everyone finds making homemade CBD sweets and treats quite as rewarding as simply ordering their favorite gummies, candies and lollipops online. It's still very fun to experiment with some CBD candy recipes in your own kitchen even if you don't necessarily have the time to become your own full-time CBD confectioner. Take a look at everything beginners should know about making CBD candies at home before diving into two great recipes for CBD candies!
Why Make Homemade CBD Hard Candy?
Learning how to make CBD hard candy is simply fun once you have a basic hard candy recipe with oil to work with. Most people like to try it at least once simply to have the experience. The benefits of learning how to make candy with CBD in your own personalized batches include:
You can customize your own dosages.
You can purchase CBD oil in bulk for use in your recipes.
You can try different flavor combinations if you don't like the flavors that CBD manufacturer offers.
You can use fun, interesting molds to make unique shapes.
You can enjoy the slower absorption that goes along with taking edibles instead of using a CBD tincture sublingually.
You know you want to try making your own CBD candies at home. However, you may not know where to start with making CBD hard candy that's going to taste good, look good and give you the perfect amount of CBD in every pop! Your candy-coated dreams are about to come true! Take a look at two great CBD candy recipes that are simple enough for beginners to try without getting into a sticky situation.
How to Make CBD Hard Candies?
Recipe #1. Sunny Day CBD Lemon Drops
Using this recipe, you will make 50 CBD candy pieces with 10 mg per count.
Materials
Your favorite candy mold
A candy thermometer
50 cellophane candy wrappers (optional)
Ingredients
500 milligrams of your preferred CBD oil
2 cups of granulated sugar
2/3 cup corn syrup
1/4 cup water
1/2 teaspoon of pure lemon extract
Yellow food coloring (optional)
Instructions
Blend sugar, corn syrup and water together in a saucepan.
Bring the pain to a boil while slowly stirring the mixture. Use your candy thermometer to keep tabs on the mixture's temperature.
Wait for the mixture to reach 250 degrees Fahrenheit before you stop stirring. The temperature should quickly reach 300 degrees Fahrenheit from there.
Remove the mixture from the heat while keeping it in the pan.
Next, blend together with your CBD oil, lemon extract and food coloring (optional) in a bowl.
Pour the CBD oil mixture into your heated candy mixture.
Finally, pour the completed candy mixture into your mold.
Wait for your candies to cool down for one to two hours to reach a fully hardened state.
Once you're confident that your candies are hard, gently remove them from your mold.
Wrap each candy individually in a cellophane wrapper. If you're not using wrappers, store them in a glass jar with a lid for freshness.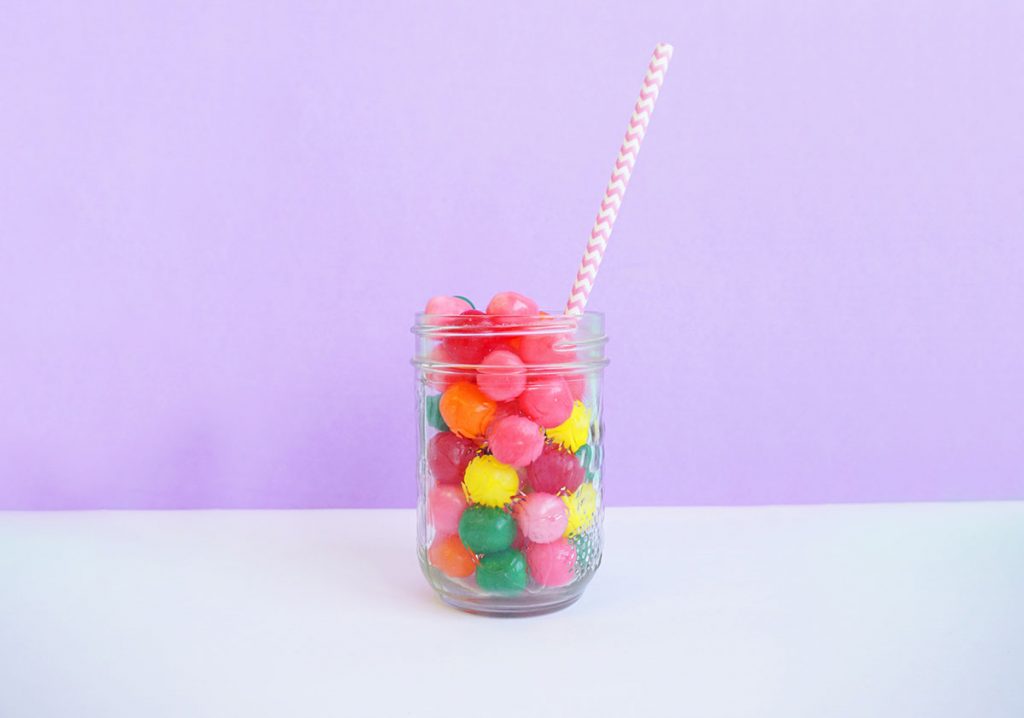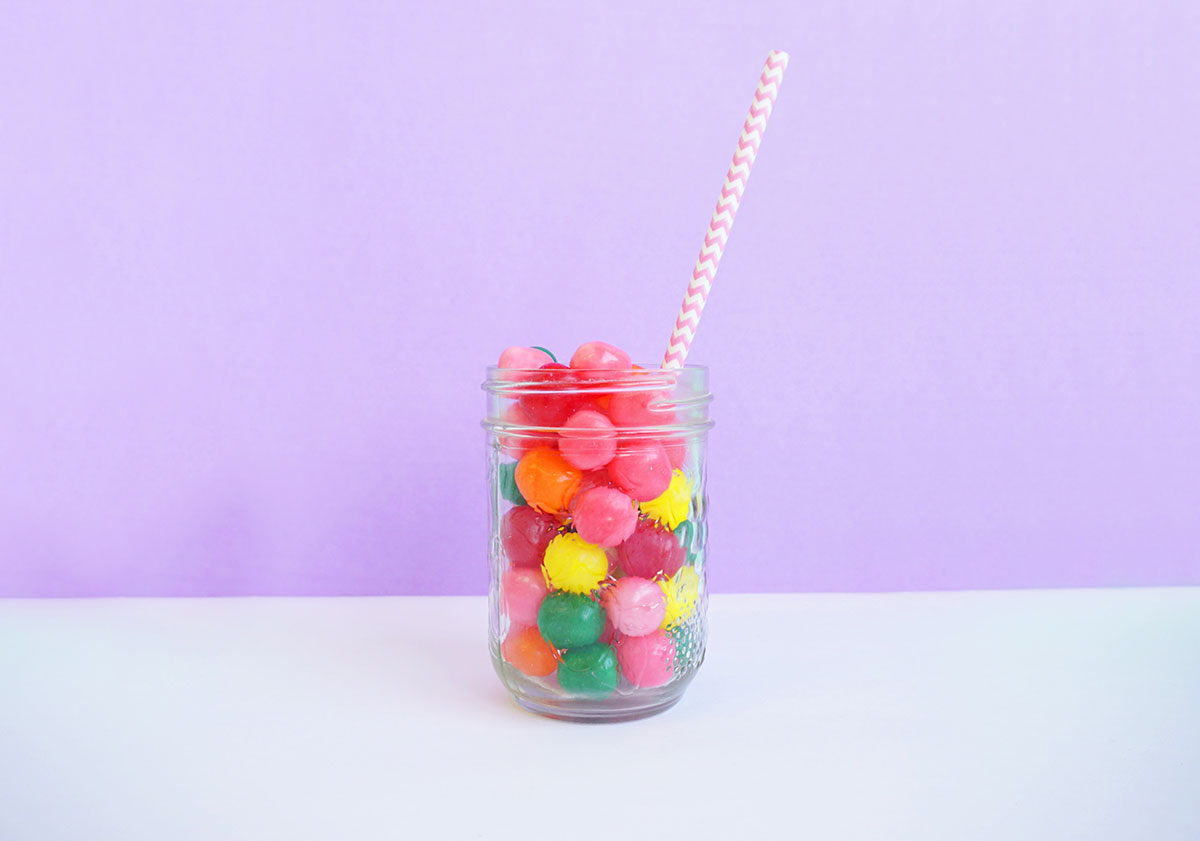 How to Make CBD Lollipops?
Recipe #2. Sour Apple CBD Suckers
You will make 18 CBD lollipops with 25 mg CBD per one candy.
Materials
A lollipop mold
A candy thermometer
18 lollipop sticks
18 cellophane wrappers (optional)
Ingredients
1 cup granulated white sugar
1/2 cup corn syrup
1/4 cup water
450 milligrams of CBD oil
2 teaspoons of sour apple flavor concentrate
4 drops of green food coloring (optional)
Instructions
Bring sugar, corn syrup and water to a boil in a medium-sized saucepan.
Stir the mixture until you reach 300 degrees Fahrenheit. Remove the pan from the heat.
Allow the mixture to sit until it cools to 250 degrees Fahrenheit.
Next, add in the sour apple concentrate, tincture and food coloring (optional). Stir the ingredients until they are completely mixed.
Pour your mixture into the mold.
Add lollipop sticks.
Allow the mold to cool for one to two hours.
Gently remove the lollipops from the mold. Add cellophane wrappers (optional) for freshness.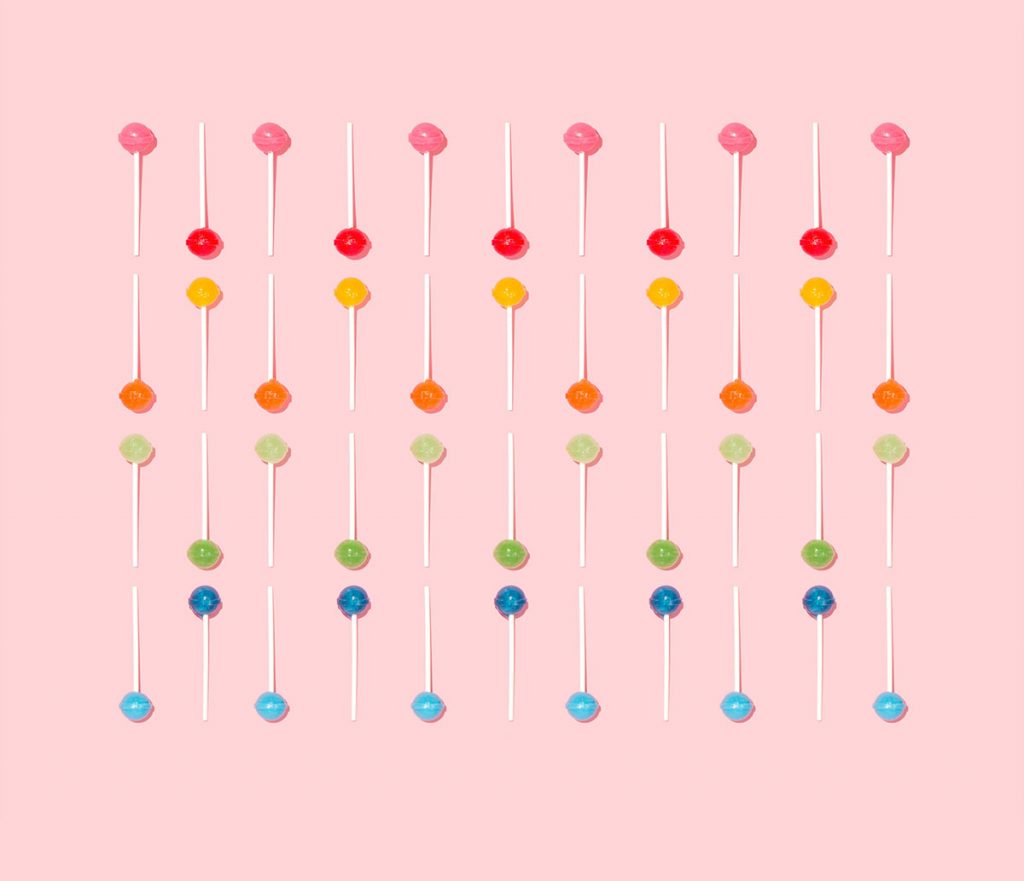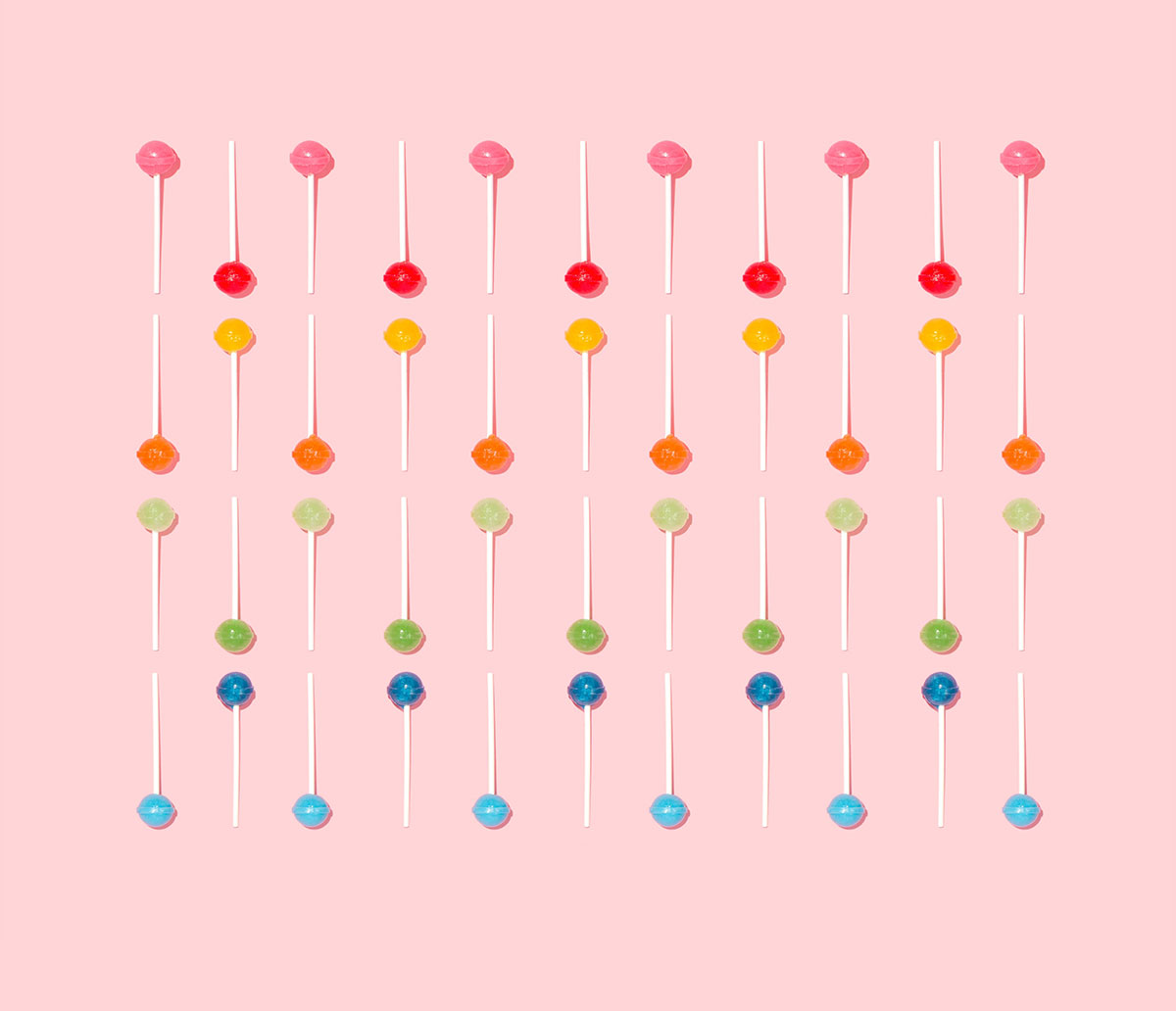 Tips for Making CBD Hard Candies and Sweets
Good presentation all comes down to using the best molds possible. Silicone molds are recommended over plastic molds when making CBD candies because they are generally easier to work with. They are also much easier to clean than plastic. Most silicone molds can go in the dishwasher!
It's also important to note that you can customize your CBD dosage however you like when adapting these recipes for your own needs! Just keep in mind that you'll need to do the math to divide the amount of CBD you're putting in by the number of candies per batch to figure out how much CBD will be in each hard candy or lollipop. Lastly, the most important tip to remember is to blend your candy mixtures evenly. This is important for ensuring that you get an even amount of CBD in every single candy! Good blending also helps to create even flavoring and texture in every candy!
Final Thoughts on Making Your Own CBD Candy
What does CBD candy do that makes learning how to make candy with CBD oil on your own worth it? People looking for CBD edibles love the slower release that's delivered in a tasty, tangy package when they take CBD candies.
The benefit of making CBD-infused candy on your own is that you can go wild with your favorite flavors. In fact, you can even consider adding some real fruits and fruit extracts using things you grow in your own garden for true artisan CBD suckers that you simply can't buy anywhere else. The final thing to remember is that good CBD candies start with a quality CBD oil tincture that offers enough potency to be spread out over an entire candy batch!